10 Irish Beers to Celebrate St.Patrick's Day
After a pint of Guinness has been poured, try a round of these Irish beers to celebrate St.Patrick's Day.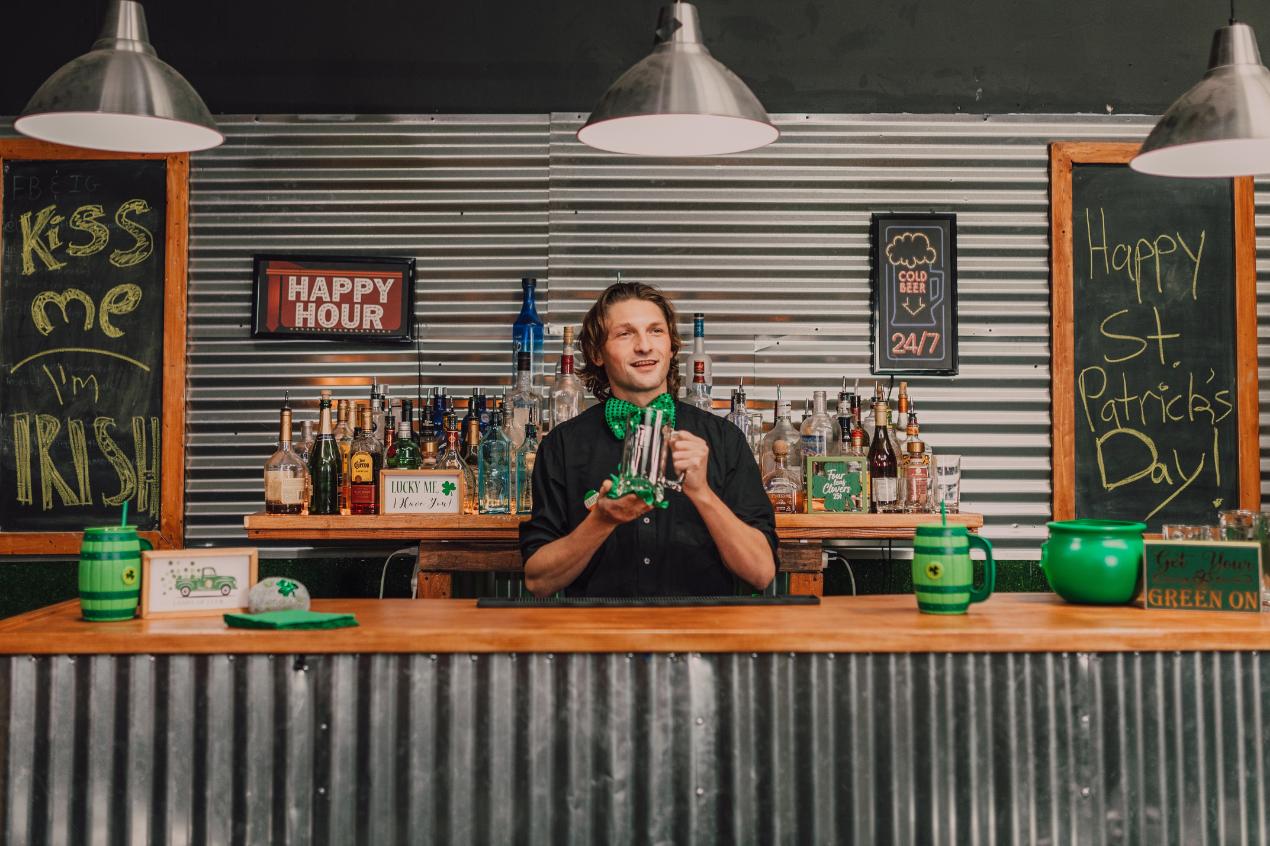 No St.Patrick's Day celebration is complete without watching or being in the parade, a pub crawl, and one too many pints of Irish beer. The parade is virtual this year, so you may watch it at home or at the pub. There are plenty of events still on to revel in the Irish spirit.
Guinness is the beer of choice served in pubs on St. Patrick's Day and although it is the quintessential Irish stout, Ireland is home to many other beer styles. From lagers to ales, and even sour beers, there's something for everyone to try.
We've rounded up some of the best Irish beers to drink, including stouts of course, and a non-alcoholic one too. Happy St.Patrick's Day! Drink responsibly.
Murphy's Irish Stout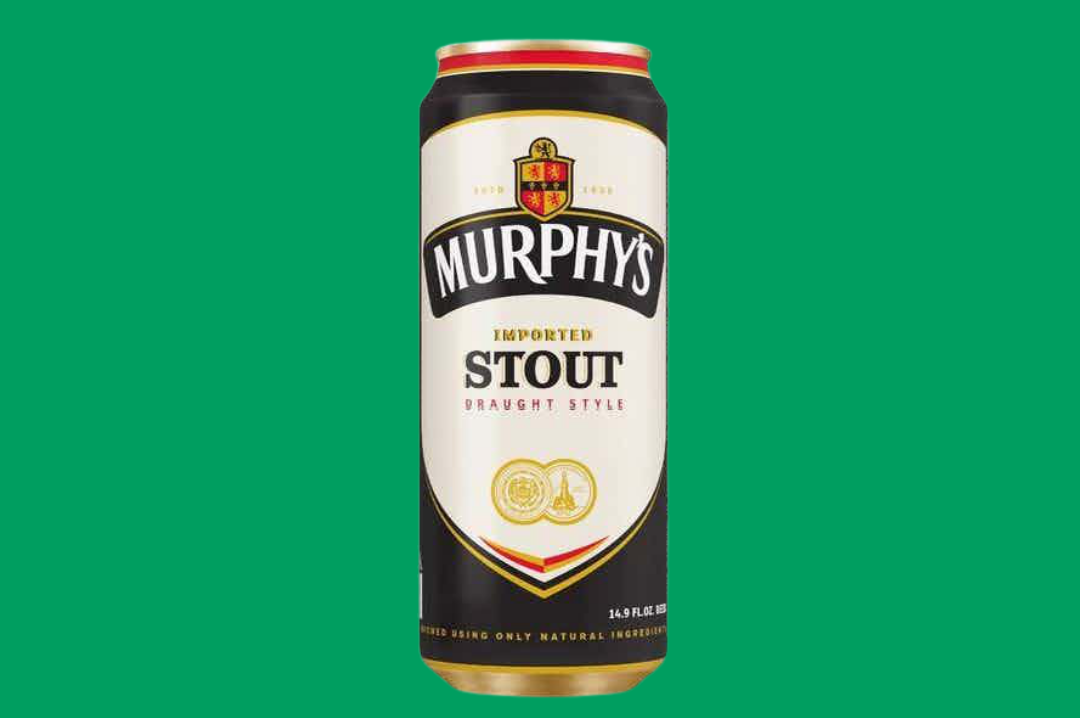 Since 1856, Murphy's Stout still remains true to its roots in Cork "Rebel" County Ireland. This dark Irish stout is known for its silky smooth texture, and unlike most stouts, holds no bitterness. With undertones of toffee and coffee, the Murphy's Irish Stout has a creamy finish, leaving you wanting more. Pair with smoked foods such as a smoked Charcuterie board.
Harp Lager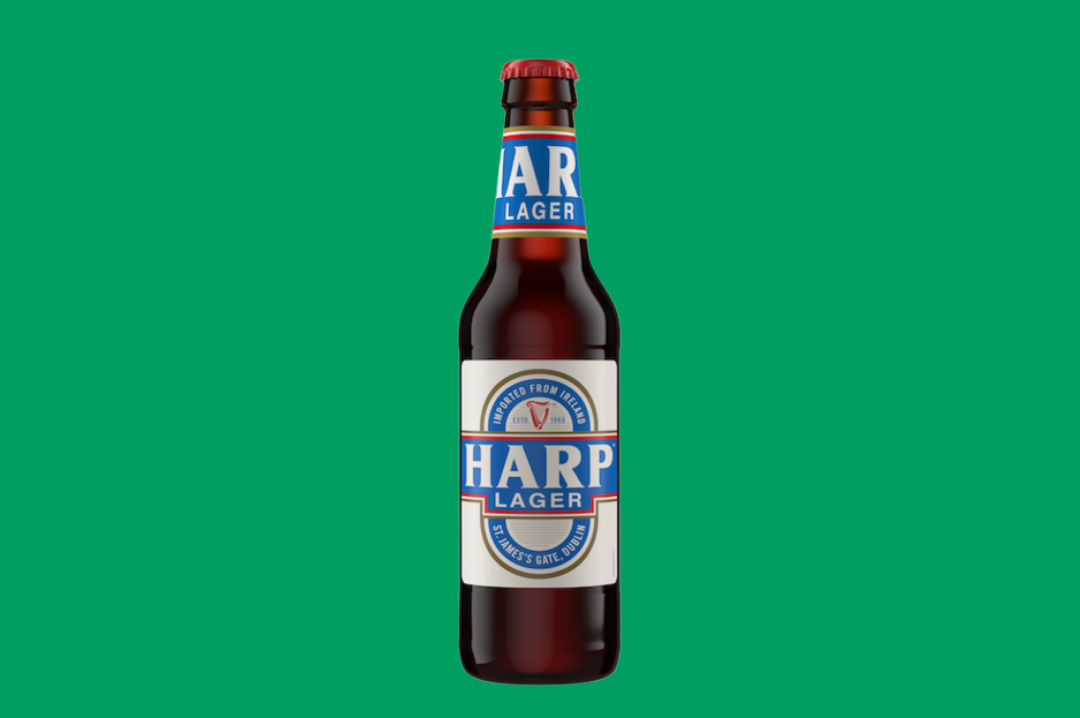 Brewed at St.James' Gate Brewery (the Guinness Brewery), Harp Lager is one of the most popular beers in the northern province of Ulster. The lager pours pale yellow, with a 5% ABV, and is best known for its hoppy taste and light flavor. The Harp Lager, just like many lagers, tastes great with finger foods like onion rings and a side of fries.
Smithwick's Red Ale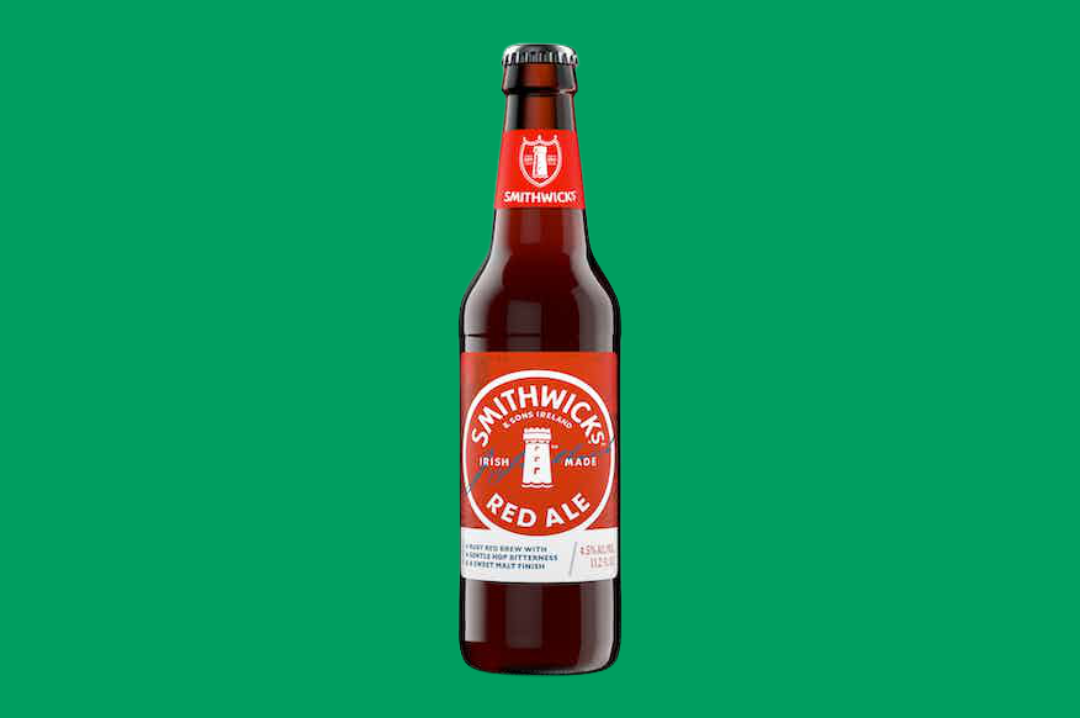 The ruby red color of this brew makes it unmistakably Smithwick's. With a refreshingly balanced taste, this is a blend of mild hops, sweet malt, and roasted barley. The gentle bitterness of the hops is perfectly complemented by the sweet, malty notes. Chug down the red ale with a roast-turkey sandwich.
Guinness Extra Stout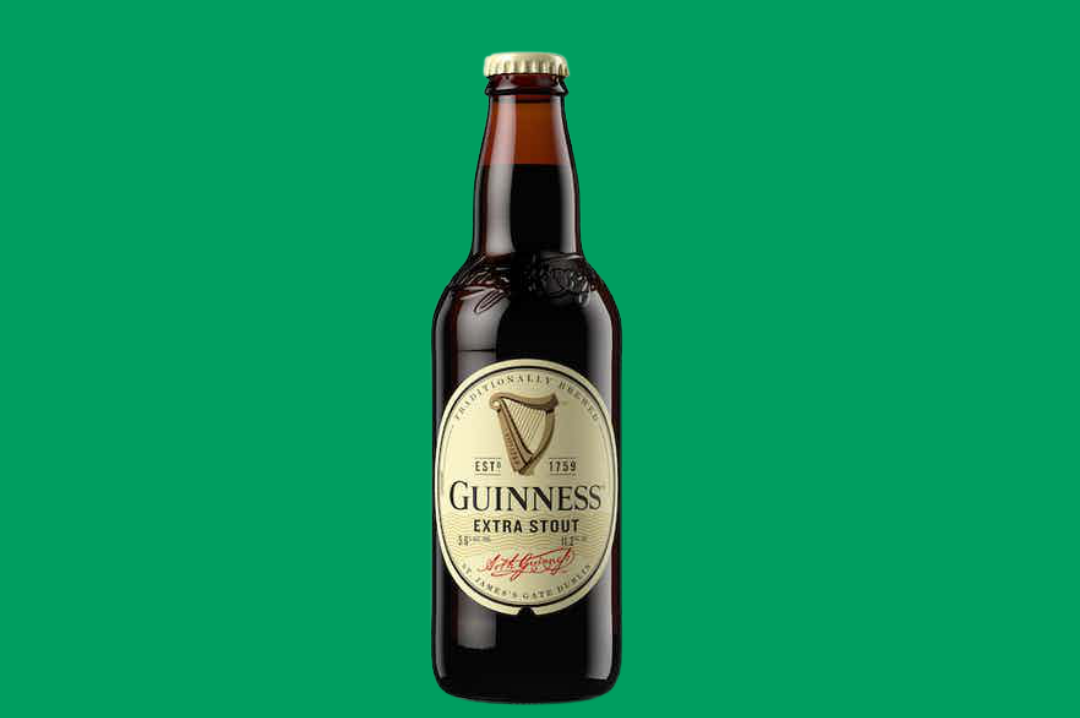 We couldn't not include the iconic Guinness Extra Stout. For most stout lovers, a pint of Guinness is the go-to, and with its bold palate, we couldn't agree more. Known for its hop bitterness, dark malty flavor, crisp roast notes, and a bittersweet finish, this stout is what put Guinness on the map, and is the definitive example of an Irish stout. The Guinness Extra Stout pairs beautifully with oysters, or you can also enjoy it post-dinner with a decadent chocolate mousse.
Magners Original Irish Cider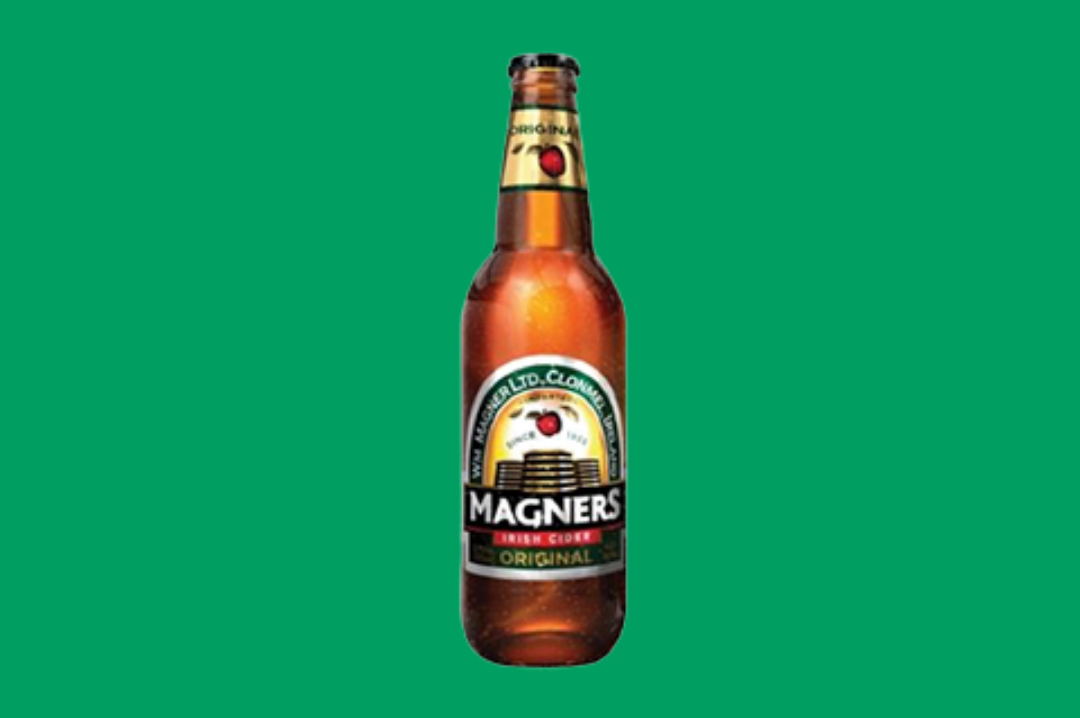 When it comes to making cider, Magners is known for its original process, which they have used since they started making the drink in 1935. The Magners Original Irish Cider is made by using 17 varieties of apples, waiting until they drop before pressing and filtering them in the traditional way. The cider is then fermented and is kept to mature for 2 years, with tastings along the way. It's the taste of this smooth cider, and the process in which it's produced that makes it the flagship drink of Magners. Start off your meal with a creamy penne in Alfredo, and end it with a warm apple pie, all downed with the Magners Cider.
Wild Irish Gose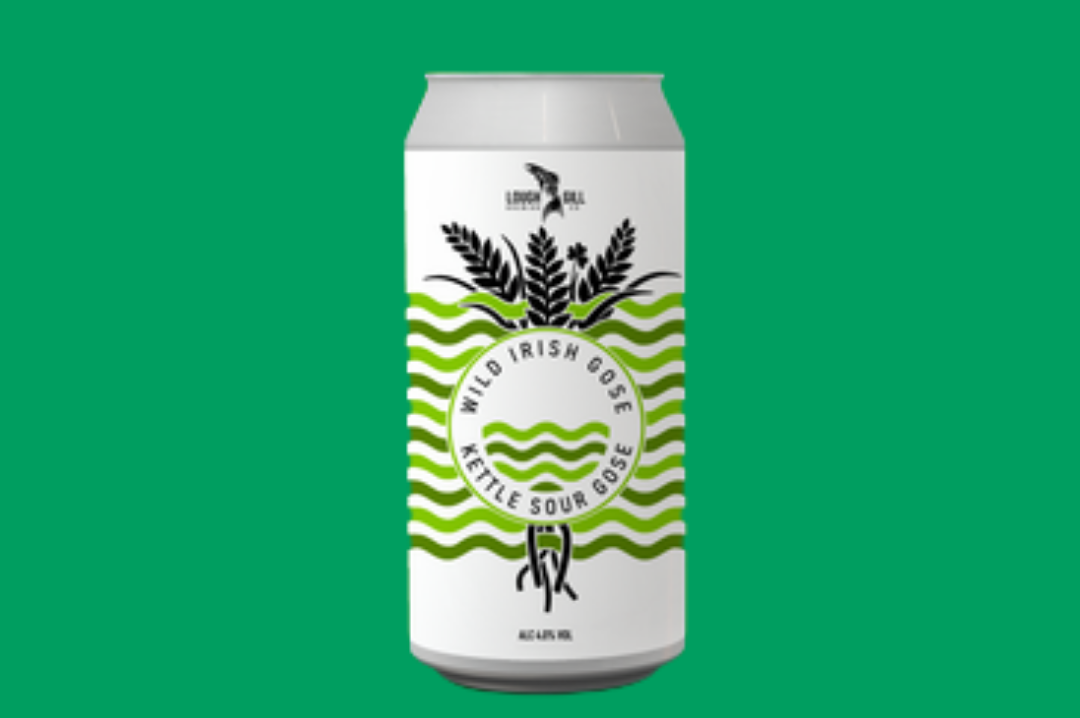 Even though a sour beer is not the first that comes to mind when we think of Irish brews, the Wild Irish Gose is something all sour beer lovers must try. Made by Lough Gill Brewery, this refreshing golden-colored ale is tart and salty with hints of citrus followed by a slight sea salt dryness. Try this sour beer with a slice of stinky cheese, such as bleu cheese or goat cheese.
Porterhouse Plain Porter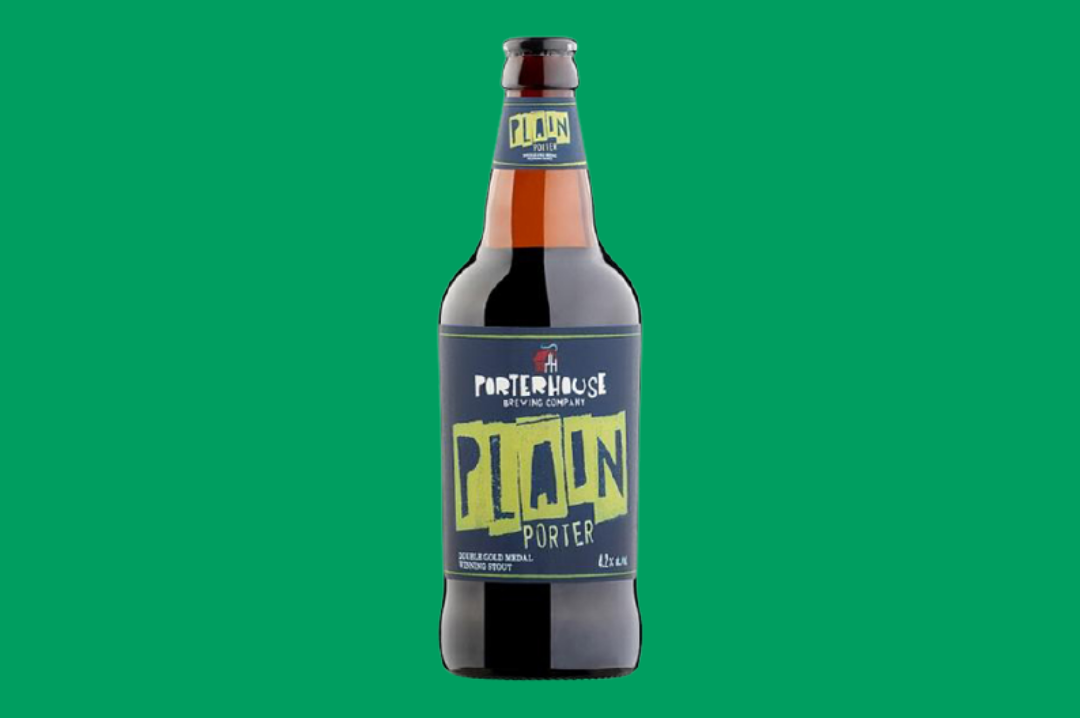 While Ireland is known for its range of beers, craft beers such as Porterhouse Plain Porter were only brought under the spotlight in 1996, when Porterhouse opened its doors. The Plain Porter is a lighter version of a stout beer, perfect for those who are exploring their beer palate. It's subtly aromatic, a silky, round mouthful with a touch of bitterness kicking in at the finish, and pairs beautifully with beef stew.
O'Hara's Irish Stout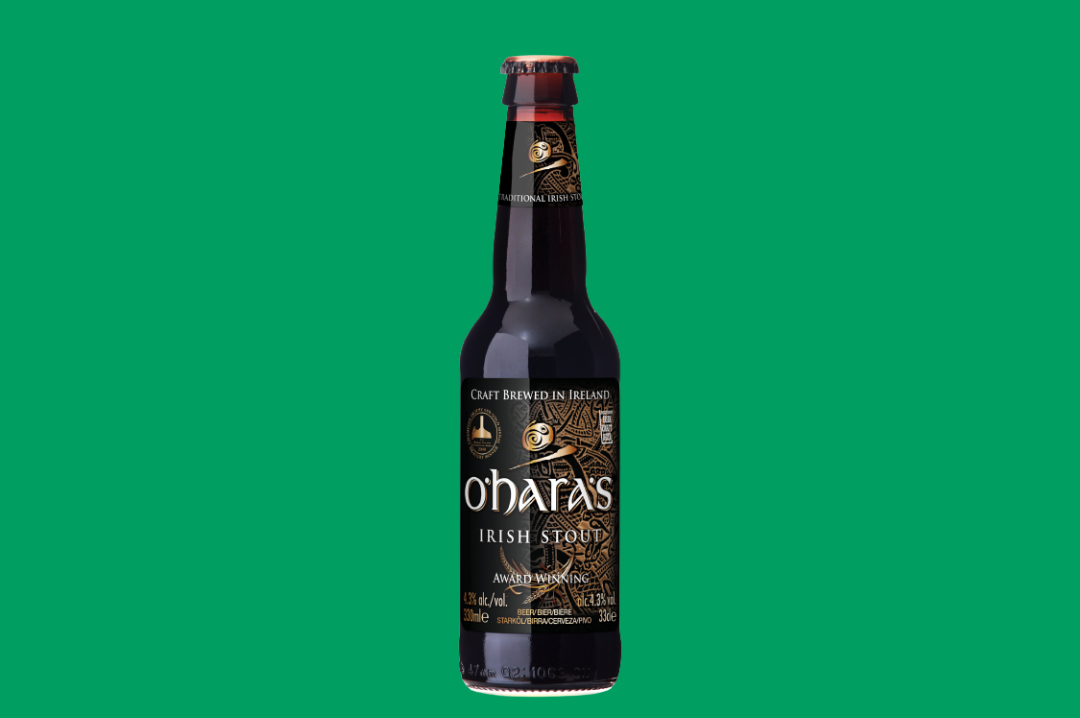 The flagship of the O'Hara's brand brewed by Carlow Brewing, this uniquely Irish stout brings one back to how Irish stouts used to taste. First brewed in 1999, it has since been awarded prestigious honors for its quality and authenticity. The beer has a robust flavor, along with the generous addition of Fuggle hops that lends a tart bitterness to the dry espresso-like finish. This stout beer is filled with rich complex coffee aromas mingled with light liquorice notes. Enjoy this stout with a pulled-pork sandwich.
Kaliber Non-Alcoholic
For those making a shift towards the low abv and no abv drinks, the Kaliber non-alcoholic beer from the Guinness Brewery is a great option. Pouring a clear golden amber, this beer expresses aromas of sweet grains, honey, caramel malts, and toasted bread. Its light color and hoppy flavor makes it quite similar to a regular lager, making it a favorite amongst non-alcoholic beer drinkers. Pair your Kaliber non-alcoholic with a fresh avocado pasta, or the viral tomato-feta bake.
Althea by Galway Bay Brewery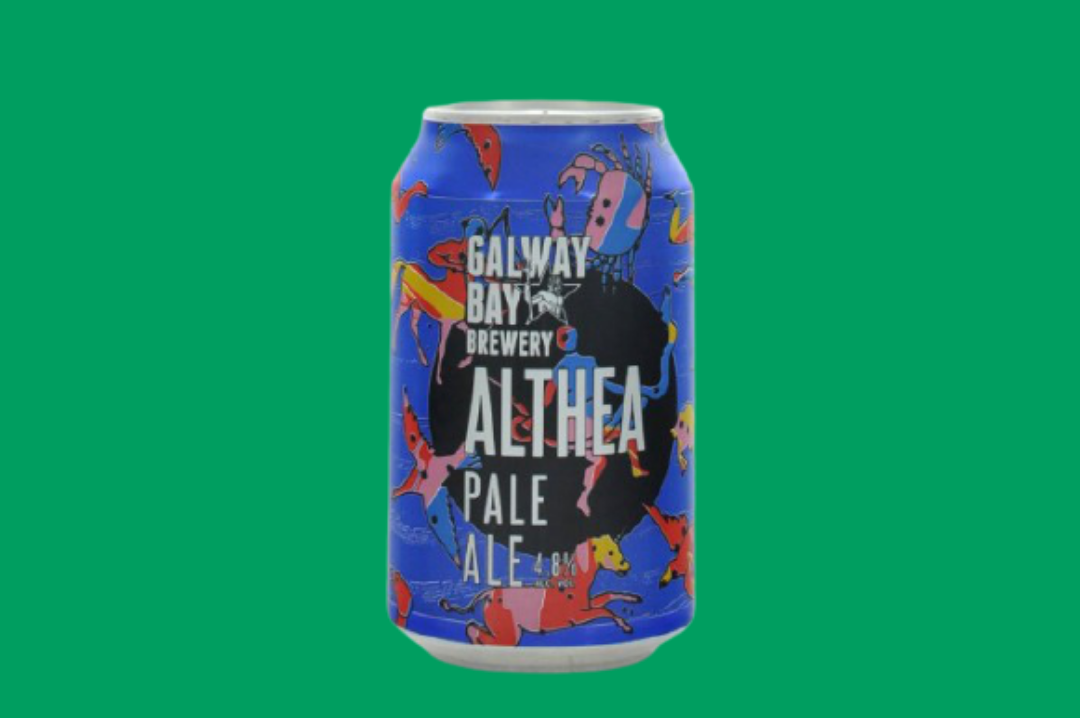 Althea by Galway Bay Brewery is a 4.8% modern American Pale Ale. Unlike many pales, Althea is low on bitterness, yet massively hoppy on the aroma. Rich but restrained malty graininess, overshadowed by fruity hop flavors, this ale pairs impeccably with a chicken roast dinner, and other light meats.
Header image: Photo by RODNAE Productions from Pexels
South San Francisco Conference Center, 255 South Airport Boulevard, South San Francisco, CA 94080, United States.
Register Now
South San Francisco Conference Center, 255 South Airport Boulevard, South San Francisco, CA 94080, United States
Register Now