Celebrate St. Paddy's Day in SFO
The city may not pull out all the stops this year on St. Paddy's Day but it still promises to be full of fun.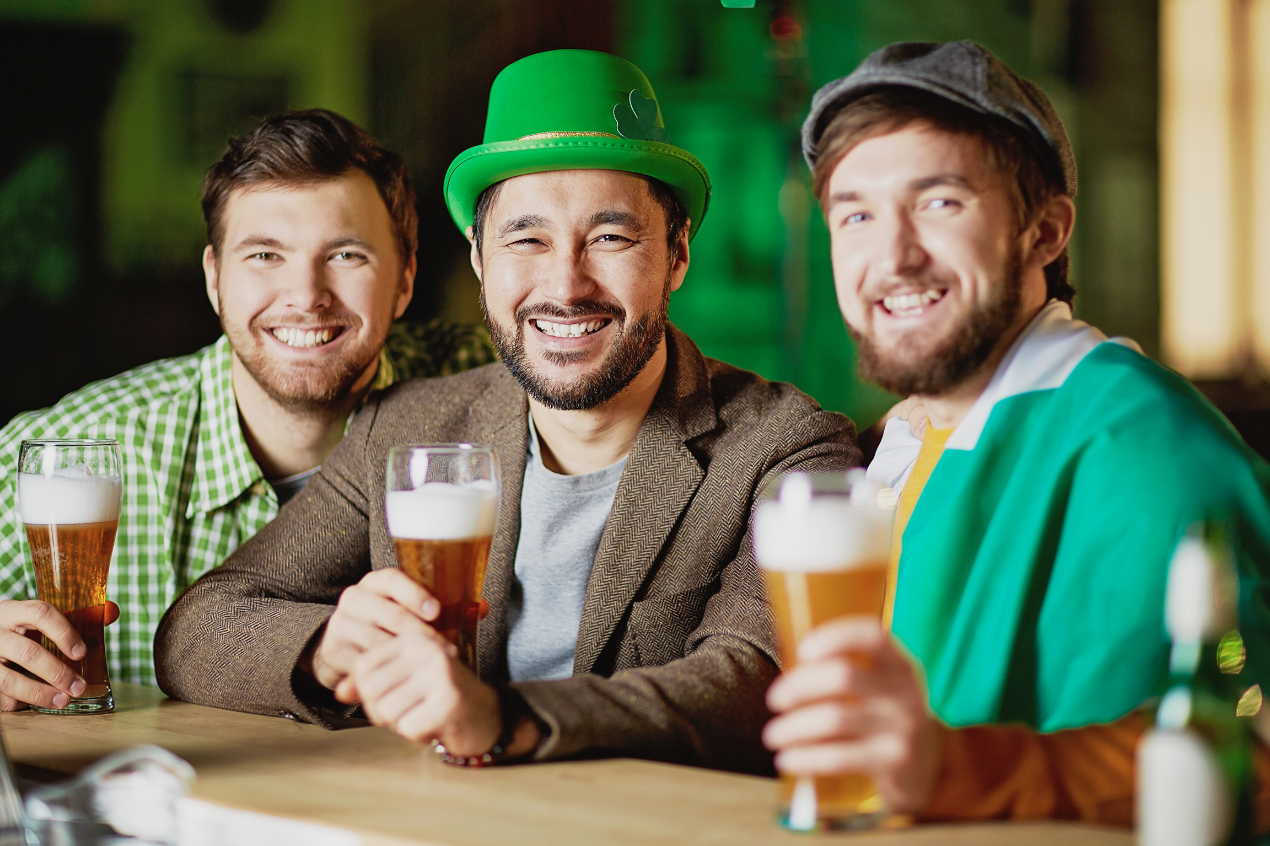 After a year's wait, the most lively festival of the year is here again. March 17 marks a year since the pandemic began, most of which has been spent in some sort of lockdown. With the Irish holiday coming up and places reopening just in time, there are a few places to go and enjoy St. Paddy's Day.
The parade went virtual in 2020 and was online this year as well. The pubs that are open will be on minimum capacity with social distancing rules. So have fun and stay safe.
St. Patrick's Day Pub Crawl
St. Paddy's Day is incomplete without a pub crawl. Starting off at Clooney's Pub, the Pub Crawl is ticketed at $25 for non-members, $10 for premium members and $20 for members. From Clooney's the 12-member squad heads to The Napper Tandy, The Liberties and ends with The Phoenix Bar & Irish Gathering House. Bring your drinking hats and a mask along with your ID and you are all set. The crawl starts at 5:30pm. Limited spots open, better hurry!
Location: 1401 Valencia St, San Francisco, CA 94110
Virtual St. Paddy's Day Parade
If you missed the virtual parade that took place on March 13 March watch it on St. Patrick's Day as you celebrate with your friends. Sip along on these St. Patrick's Day cocktails to set the theme.
Location: The comfort of your home
HellaSecret Outdoor Comedy & Cocktail Nights
This night promises all the conviviality we have come to expect of St. Patrick's Day. Taking place at a double parklet, the HellaSecret Outdoor Comedy & Cocktail Nights will have 15 beers on tap along with speciality cocktails. There will be 4-5 comics with seating limited to 40 per show. Well-behaved dogs are allowed with a two-drink minimum policy also in place.
The tickets are priced at $20- $25.
Location: Will be revealed to ticket holders.
Dinner and a Show at Asiento
Hosted by Mutiny Radio's Pam Benjamin, Asiento's St. Patrick's Day event includes outdoor dining, a delicious meal and jokes by Bay Area's finest comedians. You can reserve a table for two to four people. It will take place in Asiento's beautiful, outdoor parklet from 7:30 to 8:30 pm with the reservations available in three slots, 6:45 pm, 7 pm and 7:15 pm. Soak in the outdoors with some great laughs and delicious food on St. Patty's Day. Registration is free.
Location: 2730 21st Street, San Francisco, CA 94110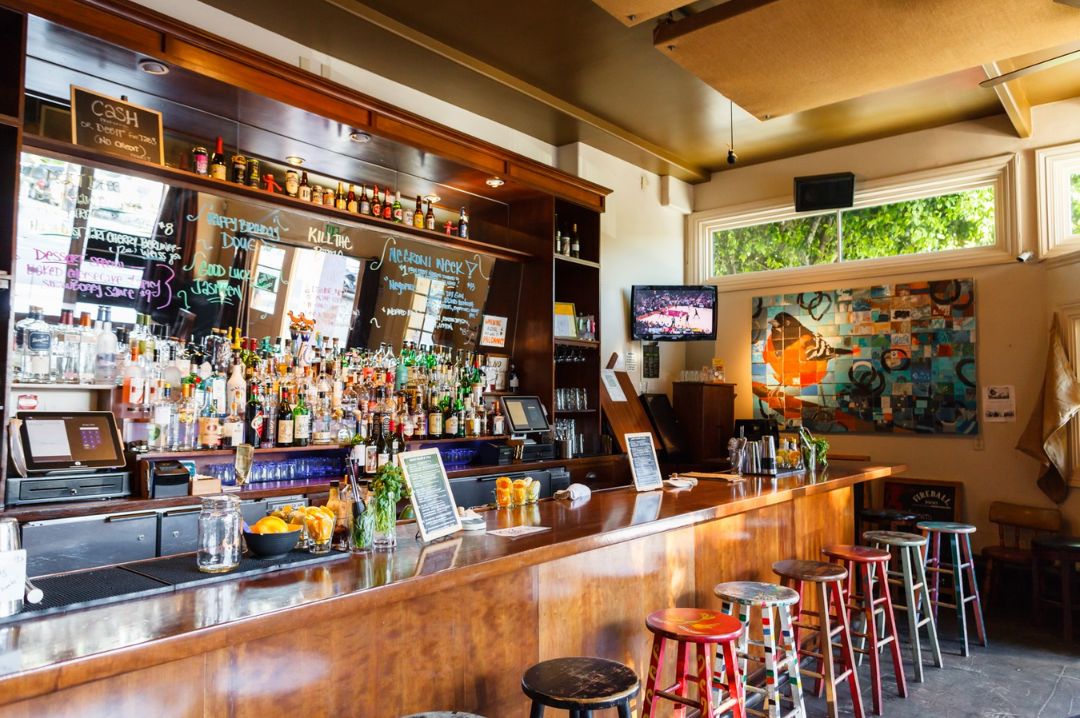 Asiento, Source Facebook
Winedown Wednesday at GoodMills Family Winery
Taking place from 6 to 9 pm on St. Patty's Day, the GoodMills Winedown Wednesday consists of eating proper Irish food and enjoying a great selection of wines from the family's estate. Along with the wine and food, there's also great music lined up from She Calls Him Wilson. The corned beef and cabbage meal will be prepared by the Gypsy Bistro. The event has three parts with the general admission and drive-thru being free. You may order the corned beef and cabbage dinner from Gypsy Bistro for $18.
Location: 17266 Hillside Drive, Lodi, CA 95240
St. Patrick's Day Irish Whiskey Tasting
A virtual event from Whiskey Edu, this Irish Whiskey Tasting session combines information and indulgence. The whiskey samples include eight different Irish Whiskies including the likes of Teeling Single Grain. There's also a cheese and chocolate pairing box, with the entire event ticketed at $60. Get your fair share of Irish whiskies and get to know everything about them.
Location: Zoom
Flogging Molly viewing party: Molloy's Tavern
Sound off with your favorite songs from Flogging Molly as you enjoy corned beef and cabbage along with other Irish foods. There will be other festivities that will be determined on the day itself. The event starts at noon on March 17th with free admission for all.
Location: 1655 Mission Road, Colma, CA 94080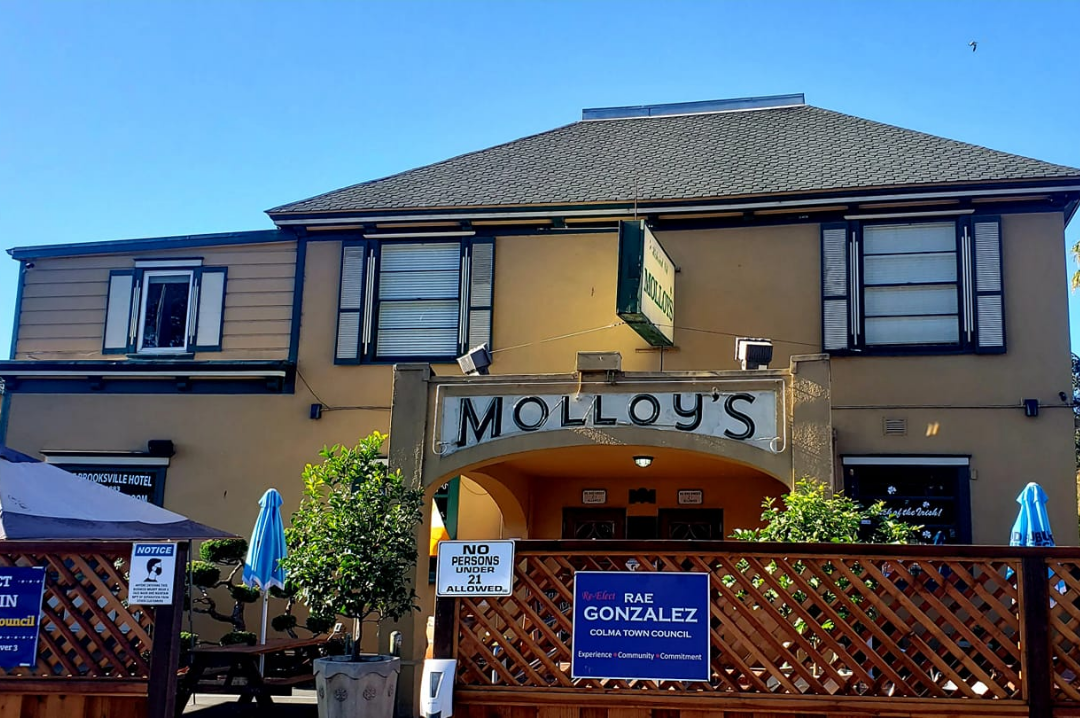 Molloy's Tavern, Source Facebook
St. Patrick's Day Pawade
While the parade is a far-fetched thought right now, you can always take your dogs out for this pawade. You get to picnic at Patrick's Park with the proceeds going to Rocket Dog Rescue, a nonprofit organization. Taking place from 1 to 4 pm on March 20, you do have to RSVP for the event.
Location: Patrick's Park, Fort Mason 11, San Francisco, CA 94123
Reminisce Old Days at The Irish Bank
The Irish Bank, one of San Francisco's best Irish pubs, is home to an amazing Annual St. Patrick's Day Block Party every year. This year's event stands cancelled but you may still enjoy some authentic Irish fare and drinks here.
Location: 10 Mark Lane, San Francisco, CA 94108
Whether it's the Irish Jig, the greens that will adorn your walls and self come Wednesday or a good Irish drink and grub at one of the best pubs in the city, this St. Patrick's Day is a perfect excuse to live it up like the Irish.