Bizarre client requests with Ramon Pinon
Hear from Ramon Pinon, bartender at Sea Star SF, who shares with us funny stories, bizarre client requests, and more.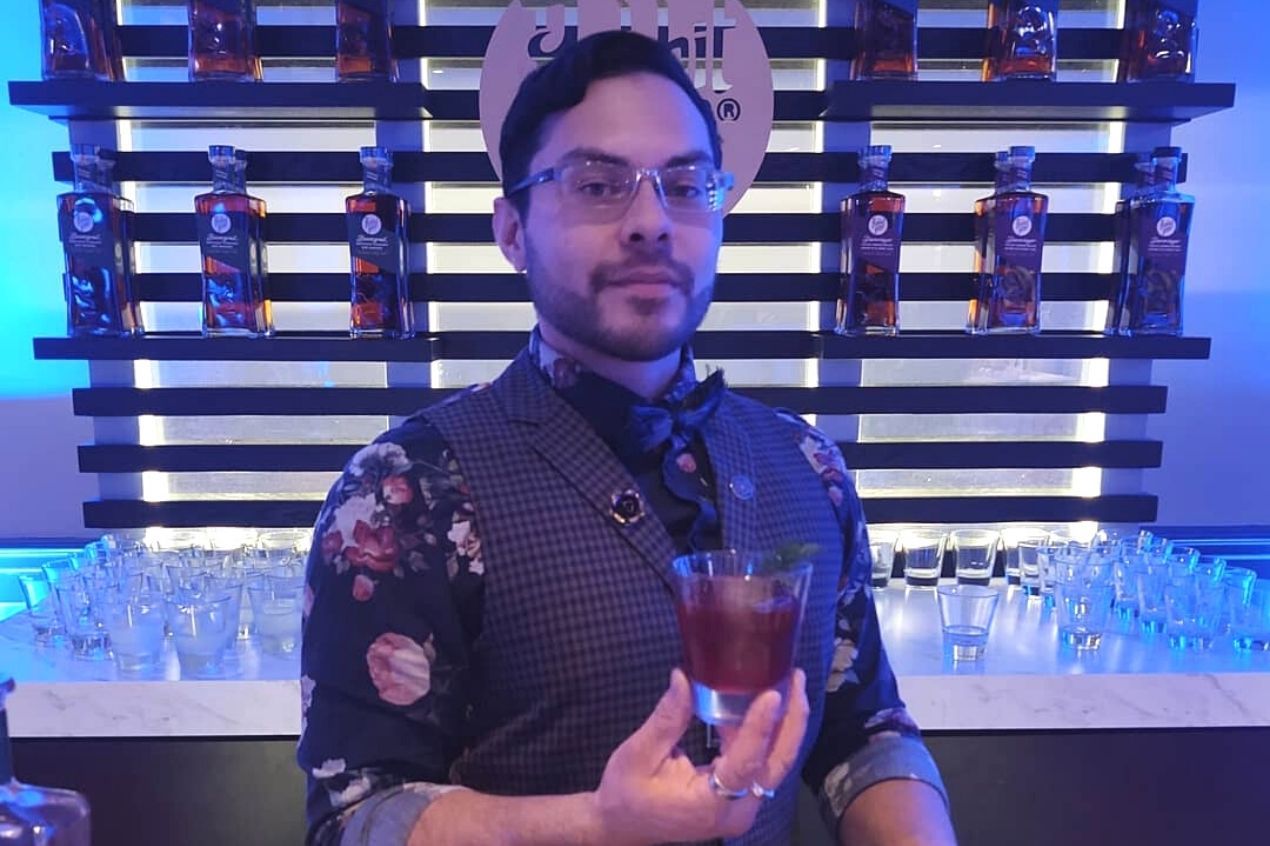 Ramon Pinon has been working in the bay area for over five years and has already captured the hearts of many guests with his expertise.
From Hello Stranger in Oakland to Forgery Bar, Barrio, and Sea Star in San Francisco, and even with the ADC group at Coachella, the area has seen quite a bit of Pinon's art. If that wasn't enough, Pinon is also a pro at carving and cutting ice. He used to carve ice for Forgery Bar before it shut down, and he's also been a part of many ice carving and cutting competitions across the globe.
Let's dive into the world of Ramon Pinon.
What inspired you to get into bartending?
I worked at a coffee shop when I was 18, and one of my regulars was a sommelier. I knew a little bit about drinks, especially chatting with him. So one day he was like 'you'd be good at the bar, you're pretty knowledgeable, do you want to learn?', and I was like yeah, of course. So then I studied wine for two years, and while I love wine, I fell in love with bar service and craft cocktails. So here I am, doing what I love.
Now I also cut and carve ice. I've entered competitions as well. I love doing it.
According to you, what are some of the most important skills for a bartender to have?
Being presentable. You can teach anyone to make an old-fashioned or a margarita, but the way you talk to people makes all the difference. Every bartender should have a good personality and should be humble.
What's one essential piece of barware everyone should have at home?
I love my shakers and tins, but I would have to say a good knife. Having a good knife really helps get the details, and will help your work look professional.
What has been your most bizarre client request?
Oh, I'll tell you a few. In SF, one guy asked me to make a marijuana cocktail. He got his own stuff and asked me to add it to a cocktail. I told him that's interesting, but it's illegal, so of course, I couldn't do it.
Then there was a time when someone asked for flaming shots for their birthday. Long story short, things did get burnt, but luckily no one got hurt majorly.
There was also this time when someone asked me for an avocado toast cocktail. It was weird, but we had the ingredients so I thought why not. I holed the avocado with a spoon, added avocado vodka and a couple of other ingredients, then toasted a bagel and spread some cream cheese on it - voila!
As I said, I have many stories! There was another time when someone asked me to stimulate hand sanitizer in a drink. I mean, crazy. But then I mixed some orange blossom gin and vermouth, and yes, I'm sure the guest got what they wanted.
What are some of your favorite places to drink at in San Francisco?
Every district in San Francisco has something for someone. For me, I love North Beach bars. I also love the Mission District. There's lots of amazing food and drinks there.
What are some of the drinks trends we can expect to see soon?
IPAs have always been the standard for beers, but now people are loving lighter styles like sours and lagers. There's also going to be a huge highlight on sustainability. That's already there, but it's going to get even bigger. Then mezcals, of course, Japanese whiskey, Cachaça, online cocktails, more global spirits. People are finding new interests, so a lot of things are going to be coming up. A regular of mine got into vermouth. People want to know what they are drinking these days and that's where all the trends are coming from.
And lastly, Ramon, what have you been drinking lately?
Bacanoras, mezcals, sotols. I'm a huge agave guy. If I had to say a cocktail, then it would be a daiquiri.