Where to eat, drink, and breathe Mexican in SF
Here are San Francisco's finest Mexican spots you must visit. Pronto!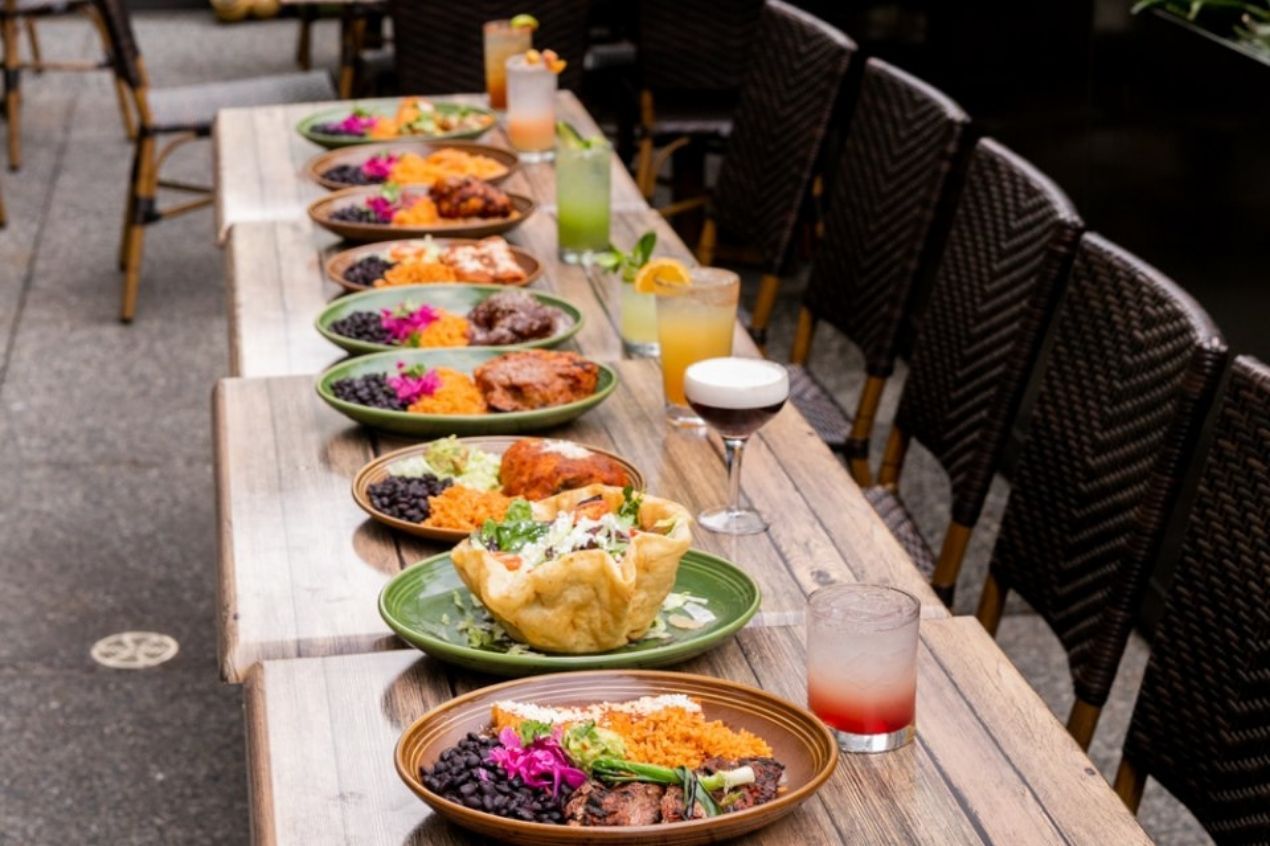 Due to California's close proximity to Mexico, San Francisco is home to some great, authentic Mexican fare. SF is not only the birthplace of the famous Mission burrito, but also a hub for tortillas, tacos, and nachos. And, we can't just leave out the tequila, mezcal, and other agave spirits that have made their way to the City by the Bay, as some of today's most sought-after spirits for crafting fiery concoctions.
Tropisueño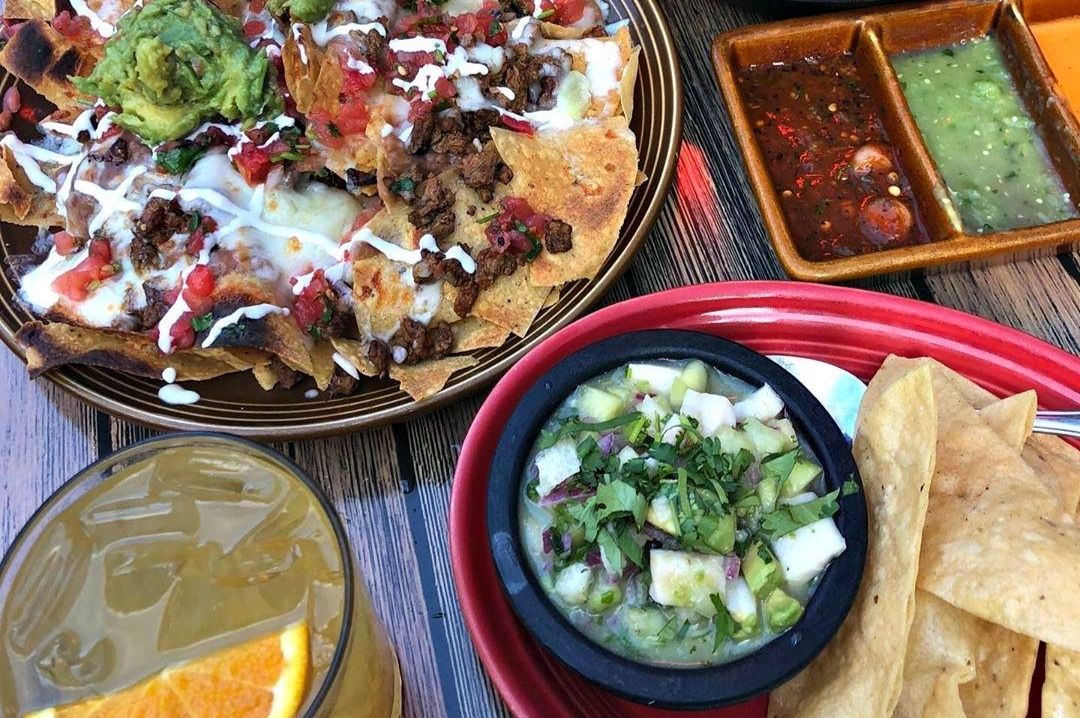 Mexican cocktail and food at Tropisueño, Source: Facebook
Two restaurants in one, as they like to call themselves, Tropisueño is known for its Mission-style taqueria. Taqueria by day and restaurant by night, the Mexican hotspot offers burritos, tacos, tortas, agave spirits, and much more. At night, it changes its menu to antojitos, caldos, and old-school platos. Try the La Sombra cocktail made with El jimador reposado, lemon, orange, chile tincture, cinnamon, and agave for a zesty kick as you chomp on one of the lunch specials. There are multiple Mexican beer options too in case cocktails aren't your thing.
Location - 75 Yerba Buena Ln, San Francisco, CA 94103.
Timings - Closed (Sunday to Monday)
11 am to 4 pm, 5 pm to 9 pm (Tuesday to Wednesday)
11 am to 4 pm, 5 pm to 10 pm (Friday to Saturday)
Loló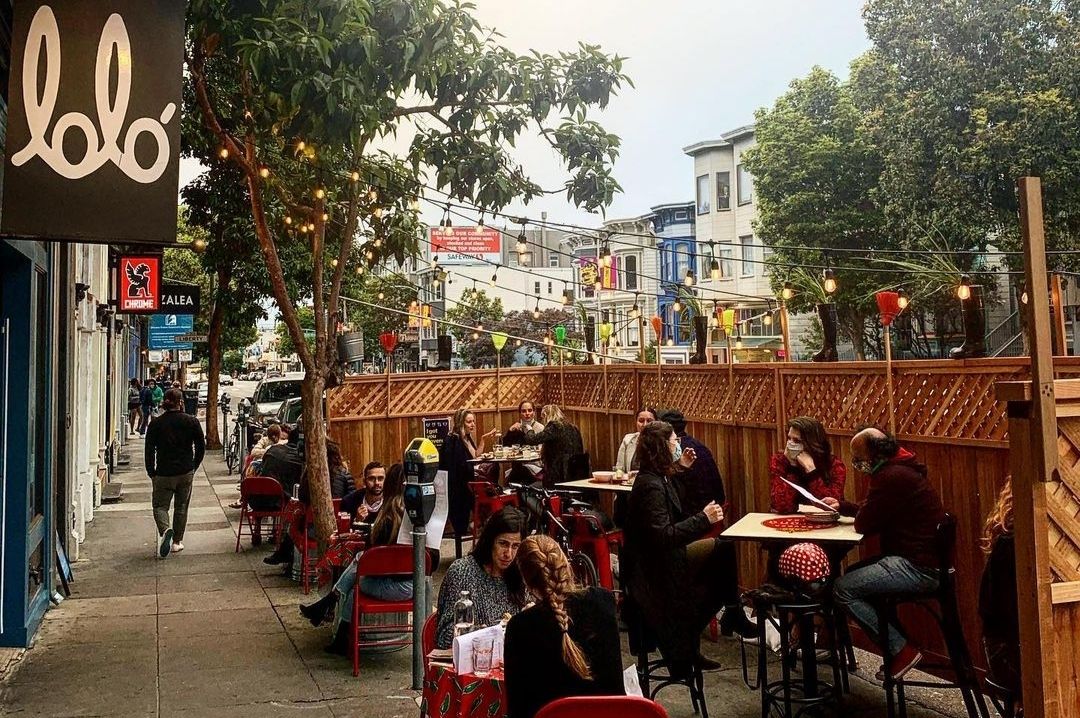 Outdoor patio at Loló, Source: Instagram
Located in the heart of the Mission District, Loló brings the Mexican flavors of Jalisco to San Francisco, with executive chef Jorge Martinez putting a Californian twist to the cuisine from the Western Pacific district of Mexico. The colorful and artsy interiors light up a vibrant decor where salsa chips, tacos (fried chicken, avocado, and fish), house empanadas, and pork carnitas are plentiful. Seafood dishes like crab croquetas, calamari black sopes with blue corn masa, and fresh ceviche made with shrimp and rockfish will melt in your mouth as you sip on cocktails like Passion Fruit Pisco and Smoky Mezcal Margarita.
Location - 974 Valencia St, San Francisco, CA 94110.
Timings - Closed (Sunday)
5 pm to 9.30 pm (Monday to Thursday)
5 pm to 10 pm (Friday to Saturday)
Californios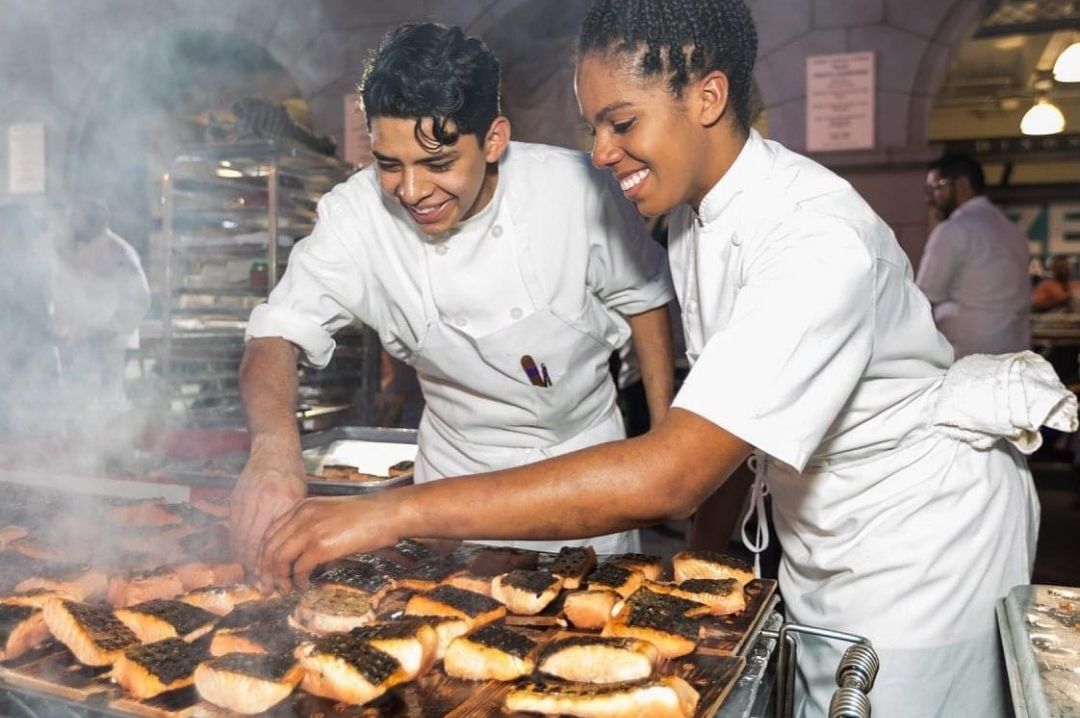 Behind the scenes at Californio, Source: Facebook
Californios fits the bill if you want to enjoy Mexican cuisine in luxury, style, and sophistication at a Michelin star restaurant. Offering an 11-course tasting menu in its lavish interiors, the restaurant is an interpretation of fine dining, Mexican style. Relax on the brown leather sofas while the colorful art and hanging crystal chandeliers catch your eye. The food options are as unique as the interiors, something totally different from your usual Mexican.
Start off with a soul-nurturing rich chicken soup and miniature taquitos filled with salmon and goat cheese. Ask the staff to bring main course treats as per your taste preferences as Californios does not run low on artisanal tacos, smoked beef, and other tasty dishes. The dessert varieties will leave you dazzled so we recommend the Mexican wedding cookie and Meyer Lemon Granita. There are ample wines on the list for you to choose and pair with the scrumptious meal such as the Riesling, Sauvignon Blanc, Merlot, Cabernet, and more.
Tip: Reserve your booking in advance to avoid waiting in the queue.
Location - 355 11th St, San Francisco, CA 94103.
Timings - Closed (Sunday)
5.30 pm to 10 pm (Monday to Saturday)
Don Pistos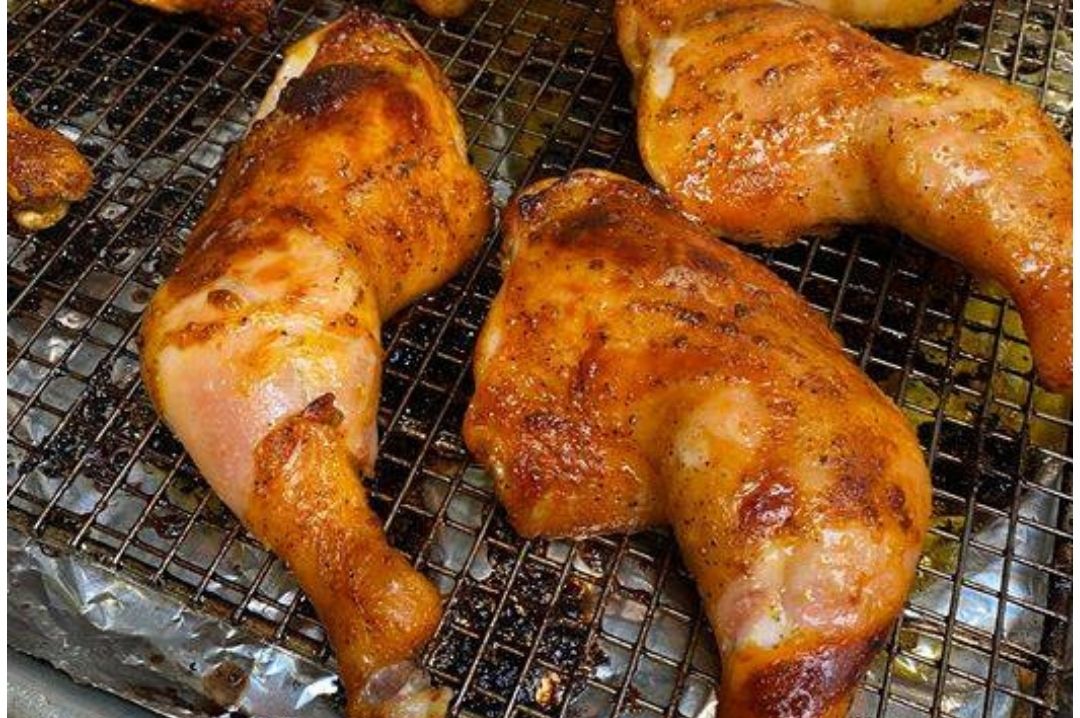 Pollo Asado on the grill, Source: Facebook
Don Pistos will cater to all your Mexican cravings in the North Beach area. You may choose from tacos, hamburguesa, Mexican sashimi, calamari, and more. We recommend the Pollo Asado topped with drunken salsa and corn tortillas. The Michelada beer cocktail is a must-try for all the hopheads out there.
Location - 510 Union St, San Francisco, CA 94133.
Timings - 11 am to 9 pm (Sunday to Thursday)
11 am to 10 pm (Friday to Saturday)
El Buen Comer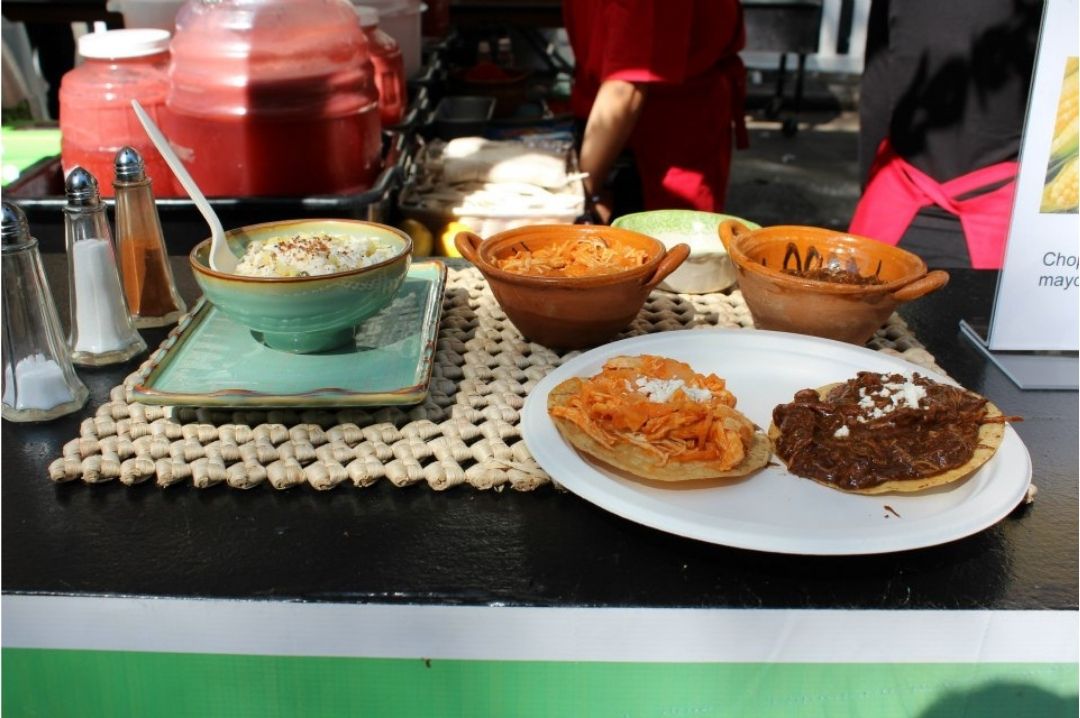 Homemade guisados, Source: Facebook
There aren't many places in SF that serve home-cooked Mexican food like Isabel Caudillo's El Buen Comer does. If you like your meat slow-cooked, try one of Mexico City's staples - guisados, made in earthly sauces, and served with beans and rice. You will savor Isabel's signature green and red sauces with tacos or enchiladas. And, if you're looking for a comfort food option, be sure not to miss the albondigas to coditos con crema made with pasta and cream. The El Buen Comer is a place for those who crave traditional homemade Mexican food.
Location - 3435 Mission St, San Francisco, CA 94110.
Timings - Closed (Monday to Tuesday)
10 am to 7 pm (Wednesday to Thursday)
10 am to 8.30 pm (Friday to Saturday)
10 am to 5 pm (Sunday)
Azúcar Lounge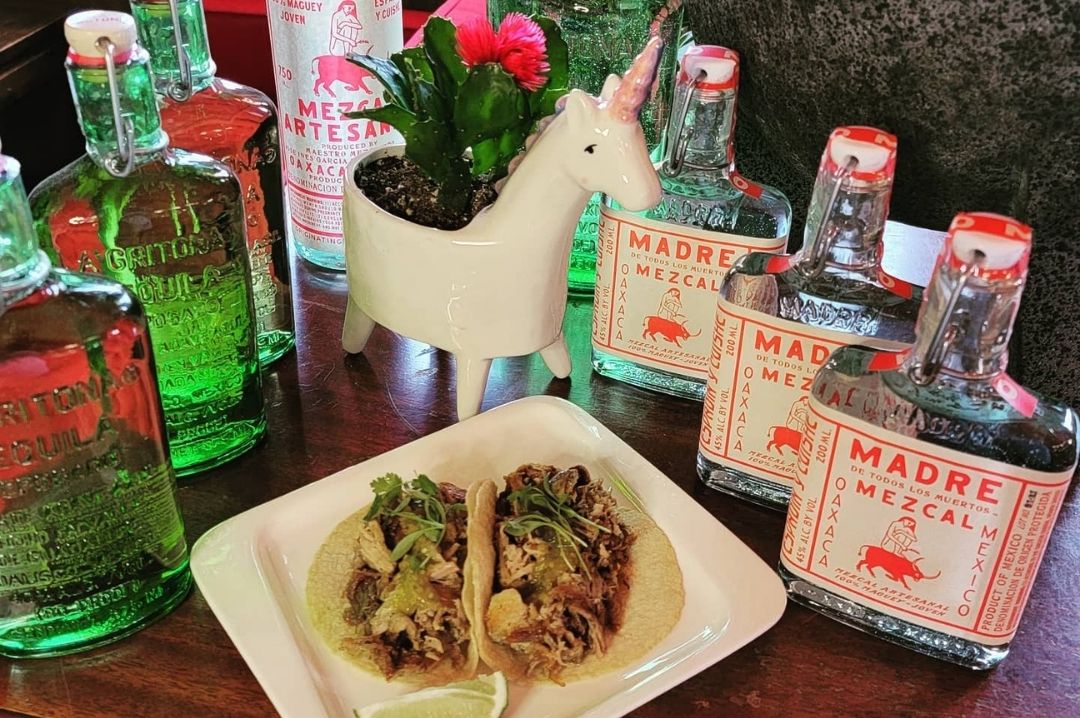 Mezcal and tacos at Azúcar Lounge, Source: Facebook
With both indoor and outdoor seating options, seats at Azúcar Lounge are always occupied, thanks to their delicious Mexican food and drinks. For those who cannot resist a mouth-watering fish taco, Azúcar Lounge is the place to be at. Also, Azúcar Lounge's curated mezcal flights are worth the mention, shedding light on limited productions from the state of Oaxaca such as the Wahaka Mezcal, Banhez Mezcal Artesanal Pechuga de Pavo, and Mezcal Tosba Pechuga. There is also a little something for cocktail enthusiasts with specials like the Mezcal Martini, Unicorn Tears, Frozen Pomegranate Margarita, and more.
Location - 299 9th St, San Francisco, CA 94103.
Timings - Closed (Sunday)
11 am to 8 pm (Monday)
11 am to 10 pm (Tuesday to Thursday)
11 am to 12 am (Friday to Saturday)
Taqueria Los Mayas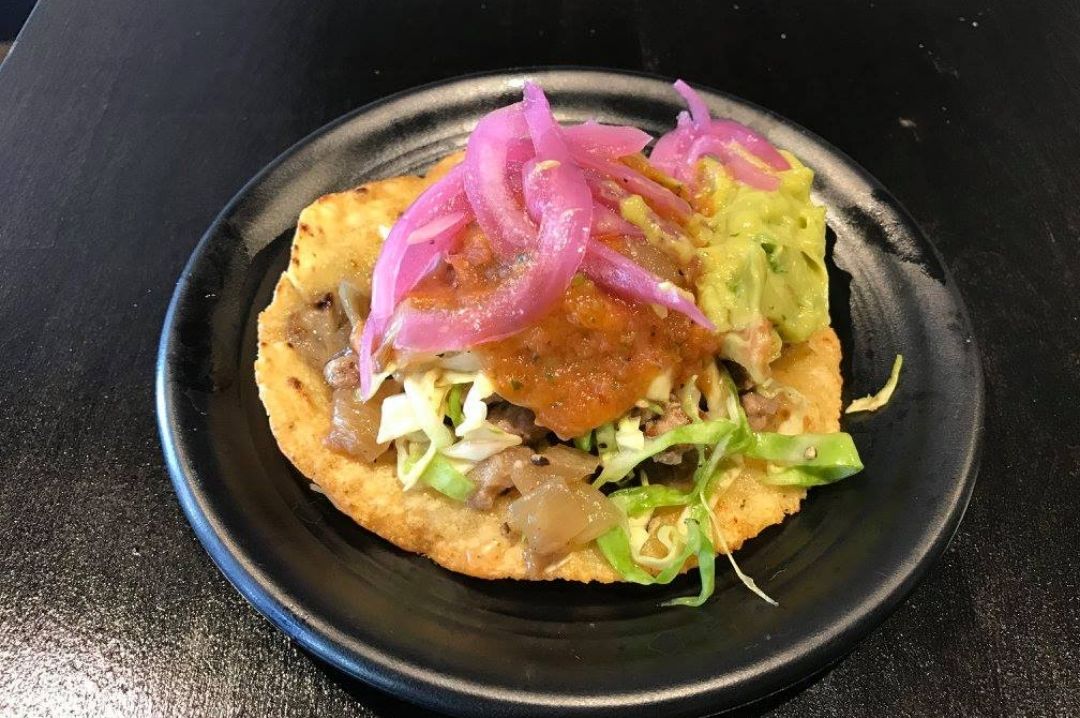 Delicious empanadas from Taqueria Los Mayas, Source: Facebook
Using secret ancestral recipes, Taqueria Los Mayas has been serving Yucatan Mexican food in San Francisco since 2017. The Plantain Burrito and Plato are the most popular picks but if you want to wrap your hands on some tacos, we suggest you try the DIY options. The protein-packed tostadas, belly-filling burrito bowl, and crisp and juicy empanadas are some other choices worth having a glance at. You will find the house-made Margarita Tropical and sangria to sizzle your buds while indulging in customary Mexican dishes.
Location - 331 Clement St, San Francisco, CA 94118.
Timings - 11 am to 9 pm (Sunday to Thursday)
11 am to 10 pm (Friday to Saturday)
Nopalito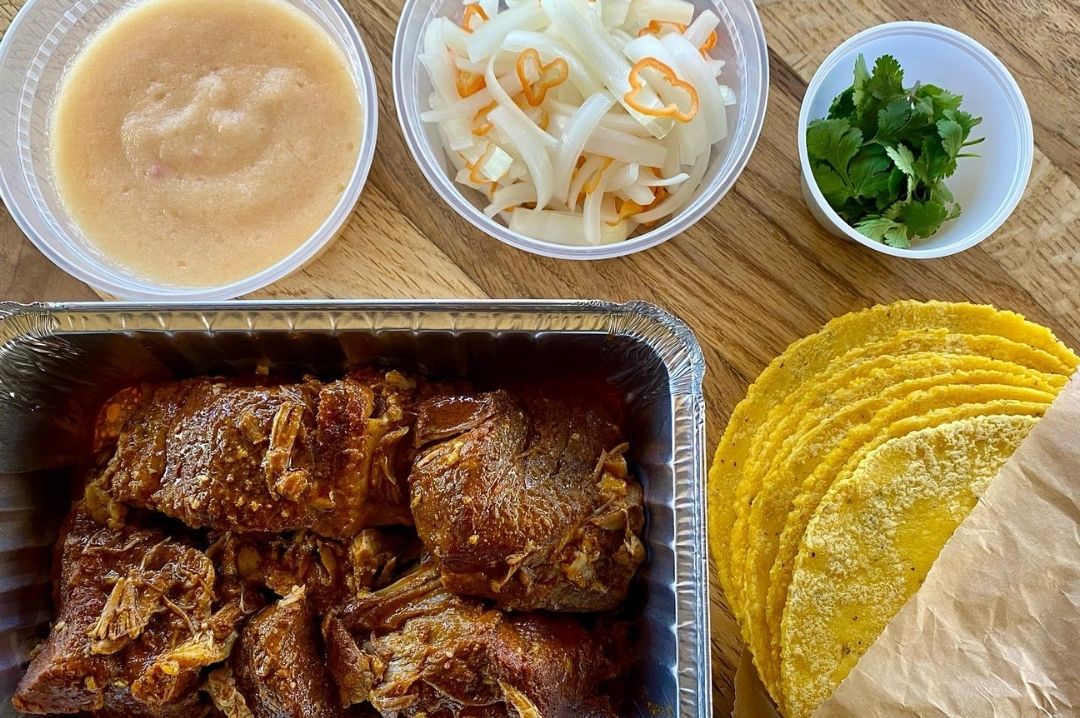 Freshly made Mexican food at Nopalito, Source: Facebook
The Nopalito story began with chef/owner Gonzalo Guzman, farming chilies, beans, corn, and tomatoes to cook for his family in Veracruz, Mexico. From an early age, Guzman worked in the fields, preparing meals for his loved ones. His journey brought him to the city of SF in 2009, where he has been busy cooking traditional Mexican food ever since.
Pair some Chips Con Guacamole with one of the reasonably priced ($5) agave cocktails like the Hibiscus-Orange Agua Fresca made with hibiscus, orange, and lime at the Nopalito on 18th Street. Then, dive into Mexican main course meals such as tacos, Plato Completo, and Totopos Con Chile. There are two Nopalito restaurants in San Francisco, the other on Broderick Street.
Location - 18th St, San Francisco, CA 94110 (18th Street).
306 Broderick St, San Francisco, CA 94117 (Broderick).
Timings - 18th Street
Closed (Monday to Tuesday)
12 pm to 7 pm (Wednesday, Thursday, and Sunday)
12 pm to 8 pm (Friday to Saturday)
Broderick
Closed (Monday)
11.30 am to 8 pm (Tuesday, Wednesday, Thursday, and Sunday)
11.30 am to 9 pm (Friday to Saturday)
Header image - Tropisueño, Source: Facebook