New restaurants in SF: Sunset Squares, Abacá, and more
Treat yourself at The Vault Steakhouse and Empress By Boon, some of the most compelling newly opened restaurants in San Francisco this year.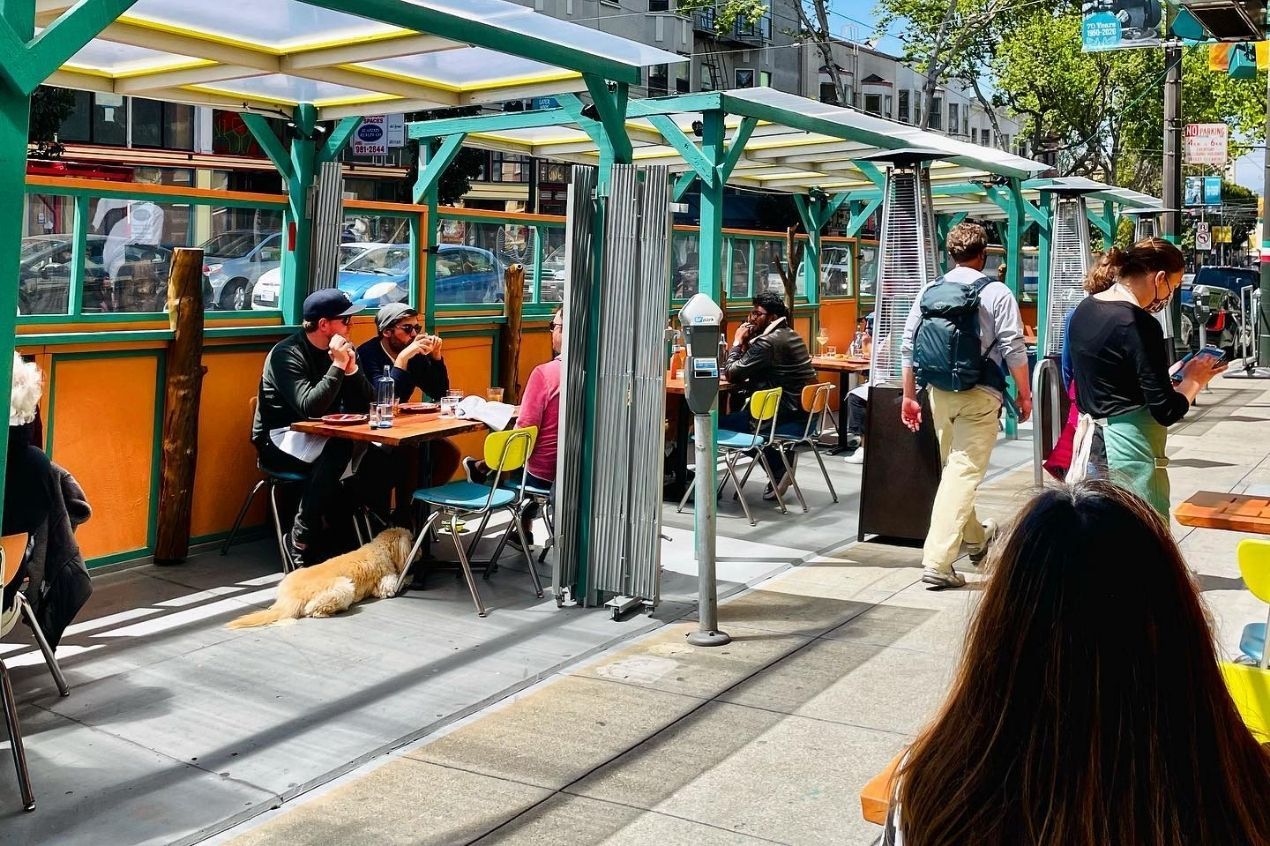 Stretching from the harboring North Beach to the elaborate Sunset District, there are some restaurants that have popped up with charismatic ambiance and delightful victuals. So, it's time to take a break from your favorite hotspots for a change and try something new.
From exuberant fine dine restaurants to high-flying pizzerias, San Francisco is loaded with newly opened eateries.
Sunset Squares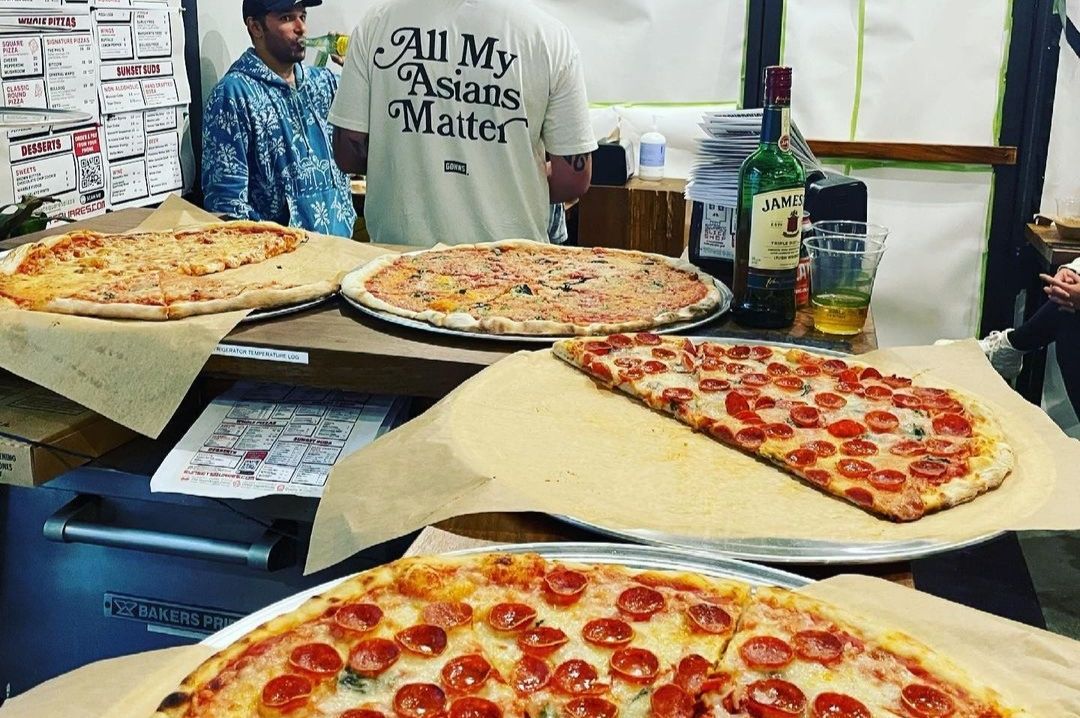 Sourdough pizzas at Sunset Squares, Source: Instagram
Teaming up thick and chewy homemade sourdough crust pizzas with craft beer selections is a great idea if you land yourself at Sunset Squares in SoMa. This newly established restaurant in San Francisco has gained popularity with its wide selection of gourmet sourdough squares standing tall with crispy cheese walls.
The classic pepperoni is a must-have along with The Phil's and Bulldog for a belly-filling comfort meal. And while you are at it, local drafts, pilsners, lagers, IPAs, pale ales, sours, and ciders will help you flush down the greasy food.
Apart from pizza, you will find special small bites in their food menus such as the Nomu Dogs, fried zucchini, Mezcal Galbi Smash Burger, and chicken parmesan sandwich.
Location - 59 9th St, San Francisco, CA 94103.
Timings - Closed (Monday, Tuesday, and Thursday)
4.30 pm to 10 pm (Wednesday)
4.30 pm to 11 pm (Friday)
11.30 am to 11 pm (Saturday)
11.30 am to 10 pm (Sunday)
The Vault Steakhouse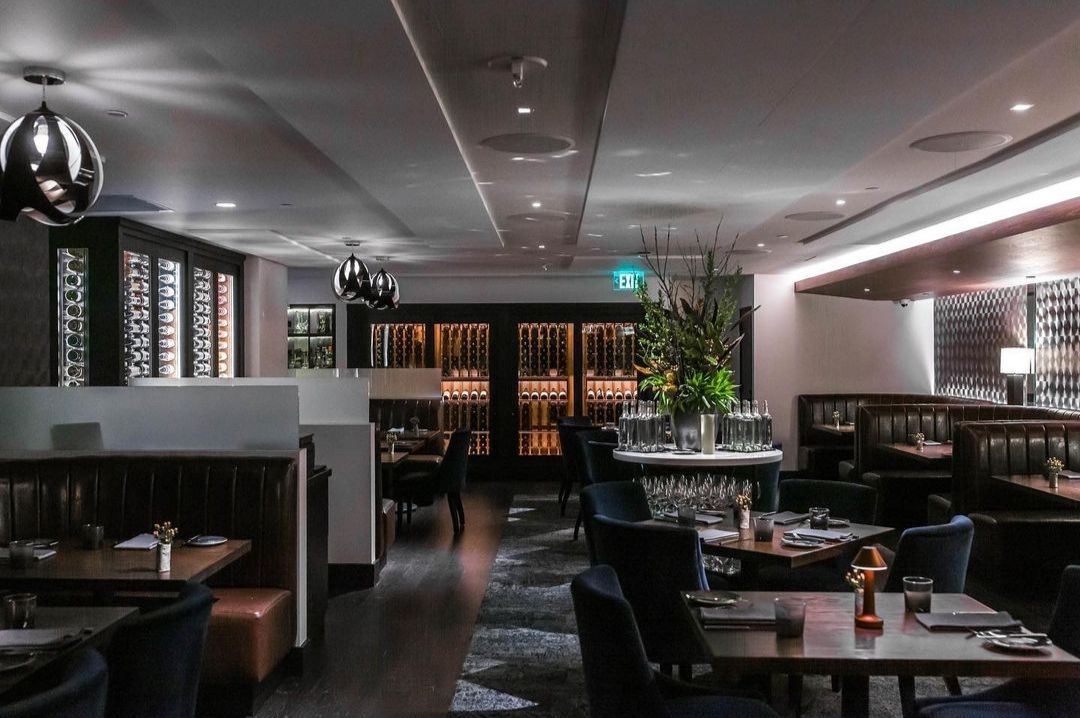 The Vault Steakhouse, Source: Instagram
A paradise for all meat lovers, The Vault Steakhouse specializes in grilled steaks, gourmet burgers, and artisanal appetizers. Located in the Financial District, the lavish restaurant space is decorated with top-quality modern furnishings, comfortable leather banquettes, and velvet linings.
The famous pigs in a blanket made with house-made sausage, poppy seed, pickled vegetables, and mustard make a commendable pair with the Where Poppies Grow cocktail (Famous Grouse Scotch, Ardbeg, blood orange, lemon, and smoked sea salt).
Choose a steak from Wagyu, Black Angus, and other vault exclusives such as lobster, shrimp, and lamb chops as you move onto the ravishing main course.
For dessert, you can opt for Baked Alaska, slow-roasted pineapple, dark chocolate mousse cake, or one of the two libations up for grabs (Brandied Coffee and Salted Caramel Espresso Martini).
With so many delectable victuals at its disposal, it's no surprise The Vault Steakhouse rapidly climbed up the ranks since its opening in October.
Location - 555 California St, San Francisco, CA 94104.
Timings - Closed (Sunday to Monday)
5 pm to 9 pm (Tuesday to Thursday)
5 pm to 10 pm (Friday to Saturday)
Abacá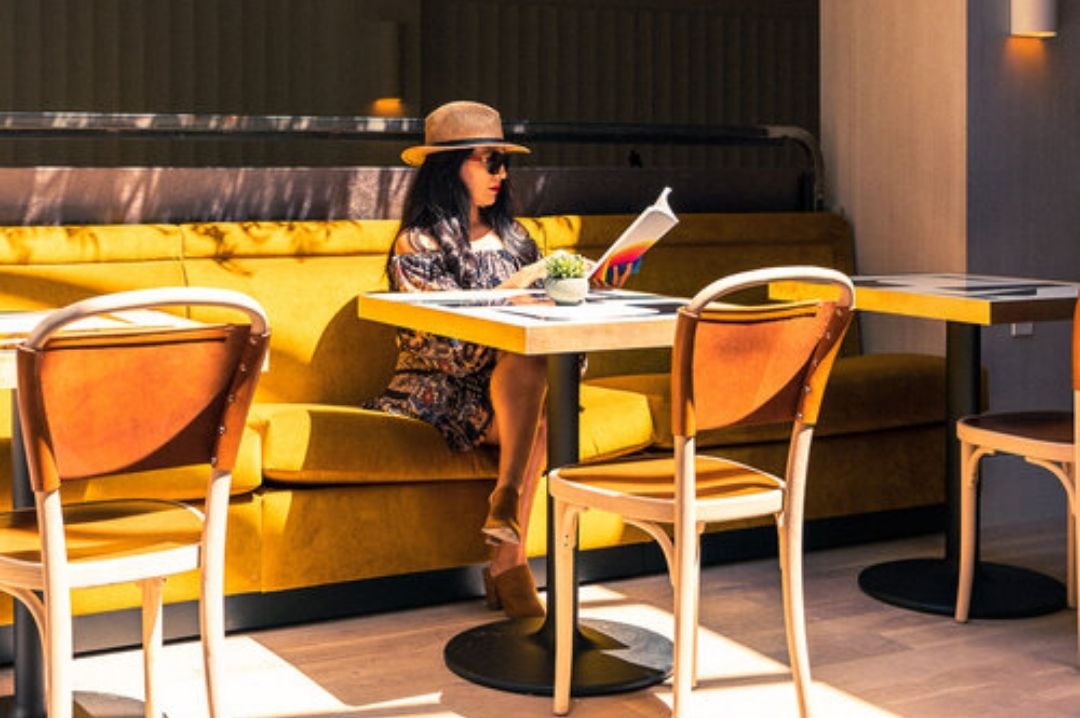 Abacá restaurant SF, Source: Website
Representing the beauty and vibrance of Filipino culture, Abacá is one of its kind restaurants, serving unparalleled contemporary dishes. The interiors are warm and relaxed, thanks to the bright yellow sofas and green leaf decorations hanging from the top.
When you look at their food menu, small and big plate dishes will instantly grab your attention such as the Smoked Hamachi Kinilaw, Lula's Pork Lumpia, Grilled Bok Choy, and Pork Steamed Bun.
When it comes to cocktails, the list is as creative as the food menu. The Galleon Trade cocktail made with Milagro Blanco Tequila, absinthe, guyabano, chili, and citrus proved quite a handful with its strong aromas and spicy flavors.
Location - 2700 Jones St, San Francisco, CA 94133.
Timings - 7 am to 12 pm (Sunday)
7 am to 12 pm, 5 pm to 9 pm (Monday to Saturday)
Empress By Boon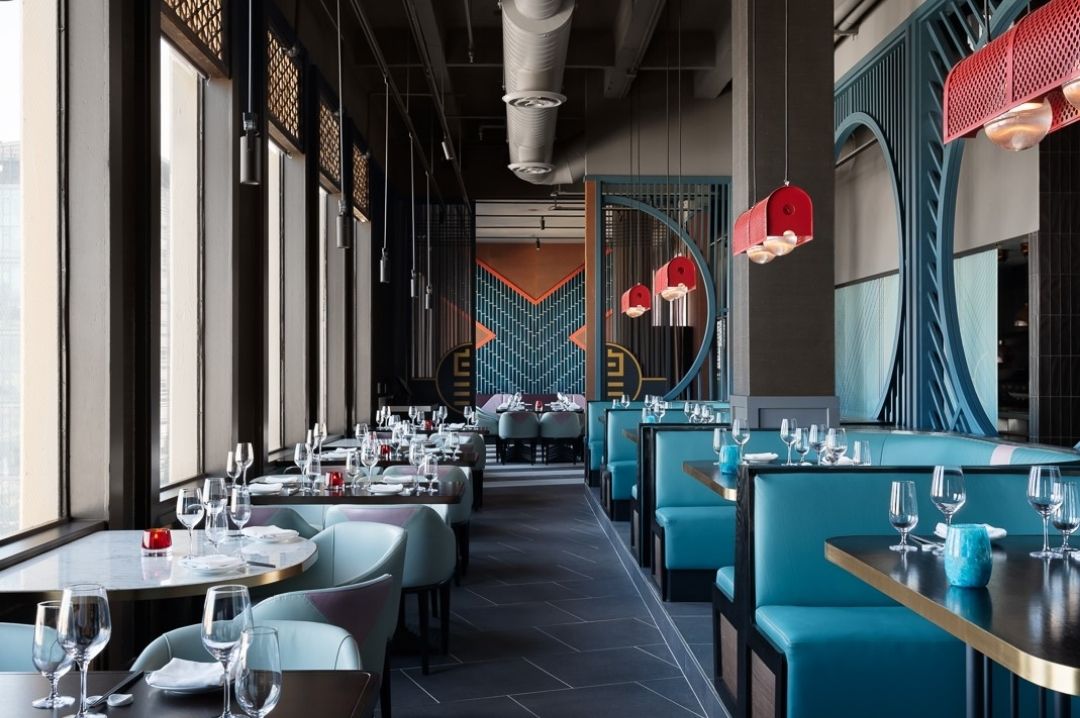 Empress By Boon, Source: Facebook
The newest epicurean destination in San Francisco, Empress By Boon beautifully combines modern furniture with antique architectural features with a view of the North Beach and Coit Town from the heart of Chinatown.
If you weren't already impressed with this posh establishment, the traditional Cantonese culinary presentations from Michelin starred chef, Ho Chee Boon will take you to a different dimension. They source the ingredients from local purveyors and their own farm in Gilroy to create distinctive flavors.
If you arrive for dining, the prix fixe menu will embrace you with an eight course meal from appetizers, main course dishes, and dessert. Some notable standouts from the prix fixe were Pipa Duck, crispy sea prawn roll, XO Prawn Noodles, Beijing Dumpling, and jasmine smoked short rib steamed bun. You will have to splash out extra for dessert choices such as the passionfruit cheesecake and egg tart filled with vanilla bean.
For those looking to skip the fancy meal and get straight to imbibing, the opulent bar will keep you company with house cocktails and a la carte menu.
Dress code: business casual.
Location - 838 Grant Ave, San Francisco, CA 94108.
Timings - Closed (Sunday)
5 pm to 10 pm (Monday to Saturday)
Damnfine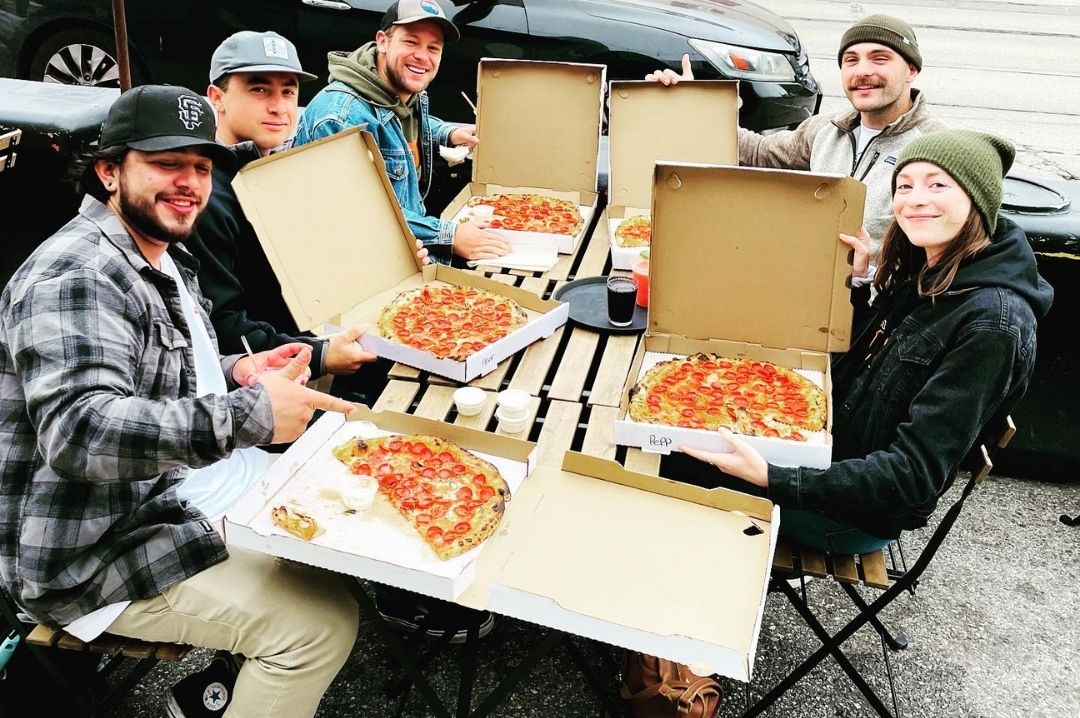 Enjoying pizza at Damnfine's outdoor patio, Source: Facebook
Mastering the art of baking wood-fired pizzas, Damnfine is a pizza spot you are sure to keep coming back to. Whether it is a special night with your crush or a usual outing with friends, Damnfine will churn out crisp, golden, thin crust pizzas for you in no time.
Located in the Outer Sunset area, this pizza place will treat you with some delightful bread in its roomy interiors lined up with turquoise-colored chairs and city paintings on the wall. From a total of ten pizzas on the menu like pepperoni, potato pesto, margarita, and mushroom dream, you can customize with the available toppings that suit your taste buds.
At the bar, you will find cocktails and wine to accompany the delicious wood fired pizzas as you chill out in the restaurant's laid back ambience.
Location - 3410 Judah St, San Francisco, CA 94122.
Timings - Closed (Monday and Thursday)
4 pm to 10 pm (Tuesday, Wednesday, Friday, and Saturday)
4 pm to 9 pm (Sunday)
Red Window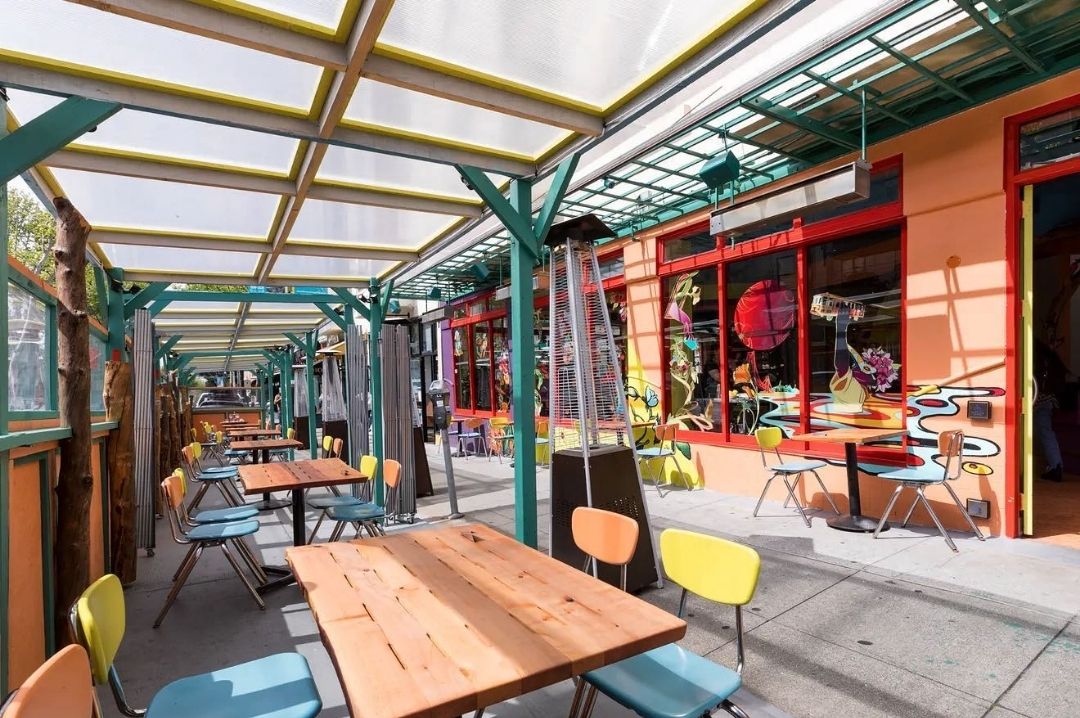 Red Window restaurant, Source: Facebook
This Spanish kitchen is driven by color, strength, and energy, highlighted with vibrant graffiti on the walls and bright pigments popping from every angle and direction. Once you make your way to the unique building dividing two roads in the North Beach, Red Window will lure you with incense of hyper sensory food and drink combos.
Indulge in skewers, crostini, croquetas, and tapas for a tantalizing palette of flavors.
And if you aren't already buzzing, go for the Red Window Cobbler made with Red Window sherry blend, Tangelo Cordial, peach, fig, angostura, and black walnut for a refreshing sweet and sour jab.
Location - 500 Columbus Ave, San Francisco, CA 94133.
Timings - Closed (Monday and Thursday)
5 pm to 10 pm (Tuesday to Wednesday)
10 am to 11 pm (Friday to Saturday)
10 am to 8 pm (Sunday)
Header image - Red Window, Source: Facebook