Get your Veggie Fix at these spots in SFO
These spots make plant-based dishes the stars of the meal, not the sidekick.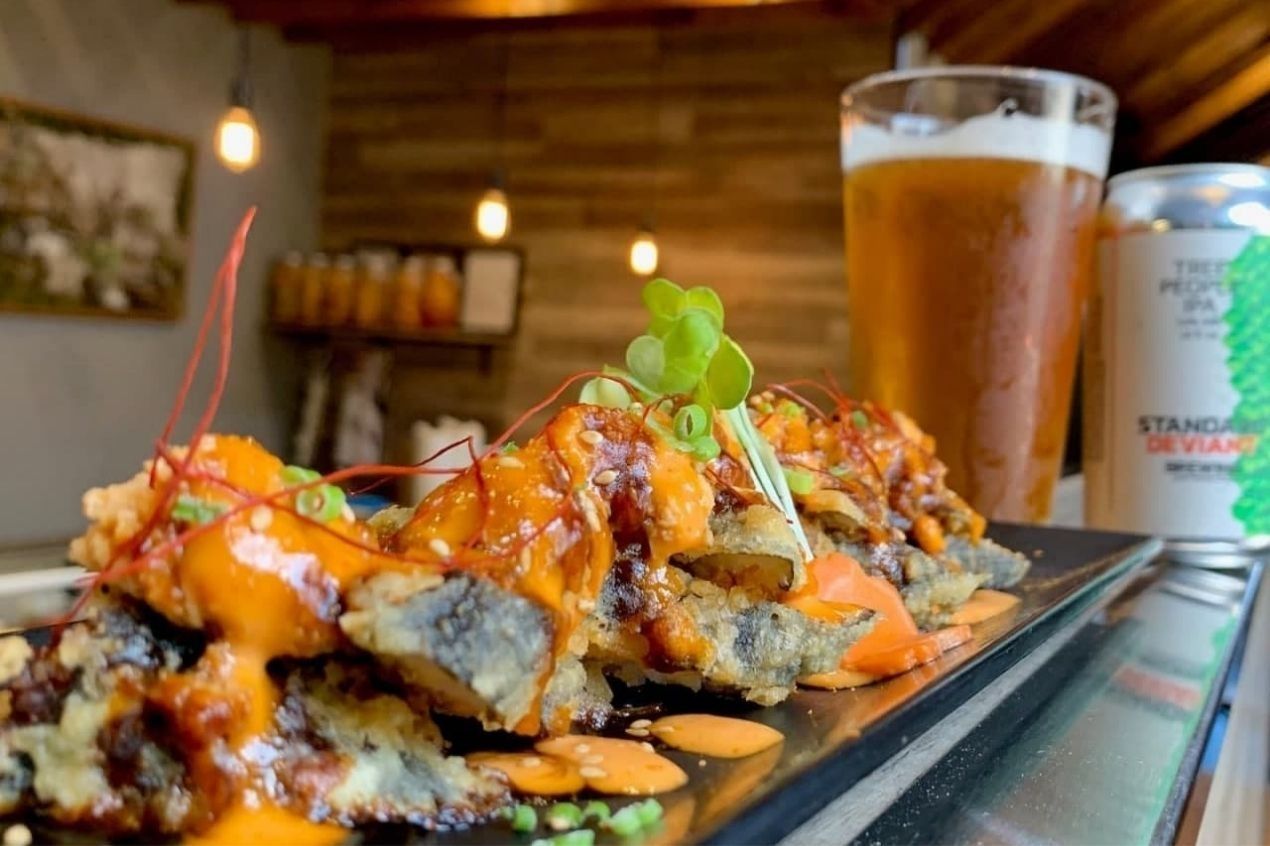 You - or whomever you're eating with - have cut meat out of their day-to-day. So when you choose a restaurant, you don't want to go somewhere where one of you will feel stuck. The 10 places on this guide all have great vegetarian food, but only some are fully vegetarian restaurants. Try a taste of great vegetarian fare at these restaurants.
Greens Restaurant

Greens Restaurant, Source Facebook
A veritable institution of farm-to-table vegetarian cuisine, Greens Restaurant was established in 1979 in partnership with the San Francisco Zen Center. Greens still draws crowds four decades after its founding, testifying the restaurant's lasting appeal and popularity.
Chefs at Greens Restaurant focus on Californian cuisine, although the menu sometimes includes Mediterranean, French, and Asian-inspired dishes. Seasonality is the essence of Greens' culinary philosophy. The restaurant primarily uses fresh ingredients from local organic farms and farmers' markets.
The current crisis denies you the remarkable view from this original SF vegetarian gangster's dining room, but it has set tables and chairs out for outdoor dining, and its solid takeout menu of vegetarian dishes is available for your enjoyment wherever you'd like. Reservations are required for outdoor seating; you may order takeout online; delivery is via Caviar or GrubHub. Try the fresh Camaroni with English peas, fennel sofrito, snap peas, spinach, and spring onions in a gorgonzola cream sauce. Topped with focaccia breadcrumbs, chili flakes, and pea shoots this is a recommended dish.
Location - 2 Marina Boulevard, Fort Mason, Building A, San Francisco, California
Gracias Madre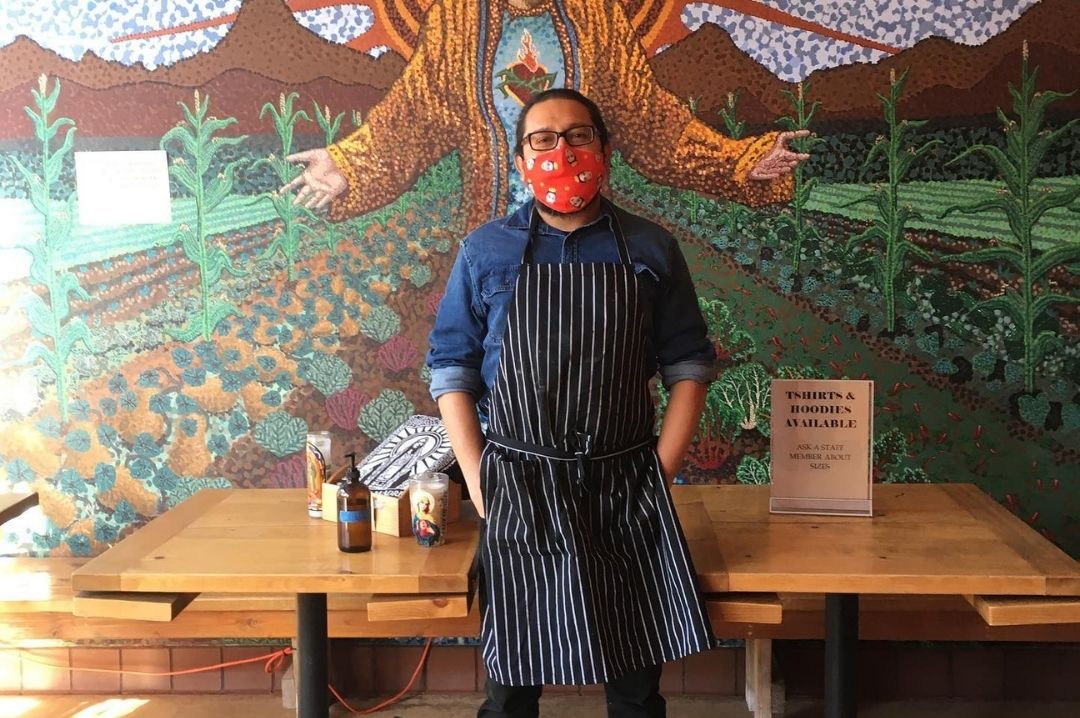 Gracias Madre SF, Source Facebook
Prized for its food as well as ambiance, Gracias Madre offers Mexican-inspired dining with a twist. The cuisine is purely plant-based. But unlike some vegan cooking, the food at Gracias Madre is very hearty. From tamales and tacos to enchiladas and pozole, every dish on the menu is wholesome and satisfying.
Inviting and festive, the dining room is reminiscent of old Spanish Mission buildings, with whitewashed walls, a wood-beamed ceiling, and sturdy wooden furniture. The decor hints at sacred Christian art but celebrates the bounty of agriculture, a nod to the ideals of sustainable organic farming.
Rustic wall sconces and a few candles illuminate the dining room with soft, gentle lighting. However, the overall atmosphere is more convivial than romantic because of the shared tables and bustling atmosphere. On Friday and Saturday evenings, the restaurant is often full. Reservations are recommended.
Location - 2211 Mission Street, San Francisco, California
Shizen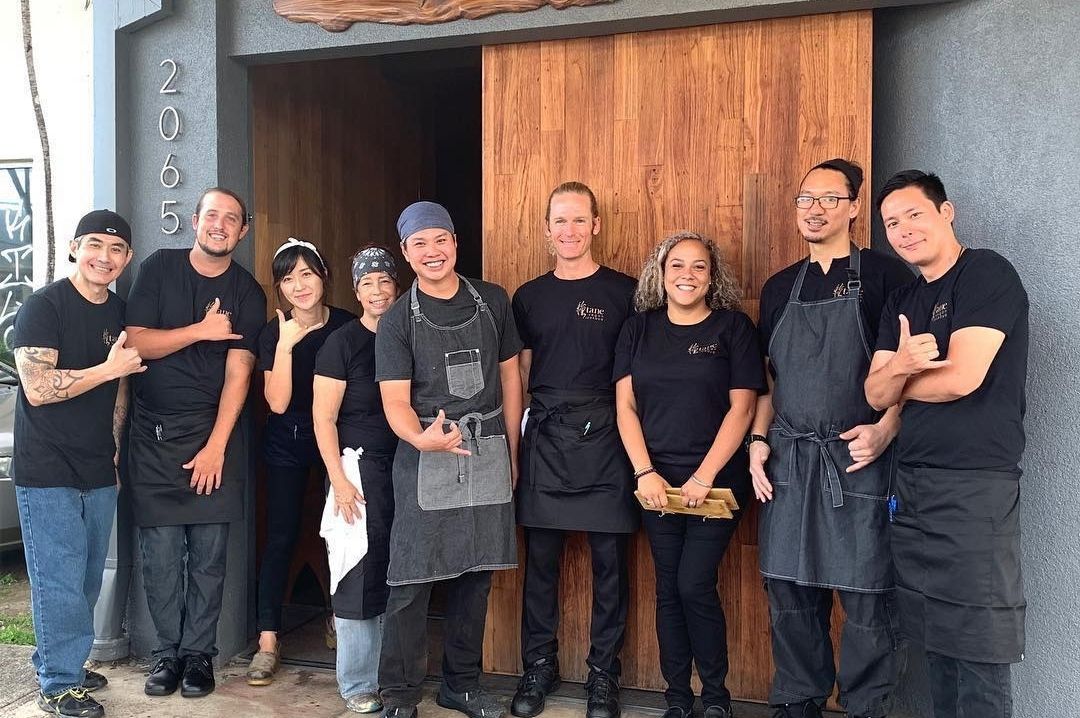 Shizen, Source Facebook
What if we told you that one of our favorite sushi restaurants in the city is a sushi restaurant where the sushi has no fish? Would you think we were a little crazy? Well, guess what: we are because Shizen has become one of our go-tos since it opened a few years ago. It doesn't hurt that the space is stylish, with a minimalist vibe, lots of wood, and air plants hanging on the walls. But the real thing that keeps bringing us back are the gyoza, the spicy tofuna rolls, and the spicy garlic miso ramen. The ramen broth and noodles are made from scratch and come with so many yummy veggies that you won't even notice that it's lacking meat. Shizen's vegan sushi bar and izakaya boast a menu of rolls filled with creamy tofu and topped with imitation fish eggs (made of tapioca), as well as tempura-fried veggies, beans curd skewers, and miso ramen. It's open for takeout only, and orders must be placed by phone from 4 p.m. to 8:30 p.m. for same-day pickup.
Location - 370 14th St, San Francisco, CA 94103, United States
Wildseed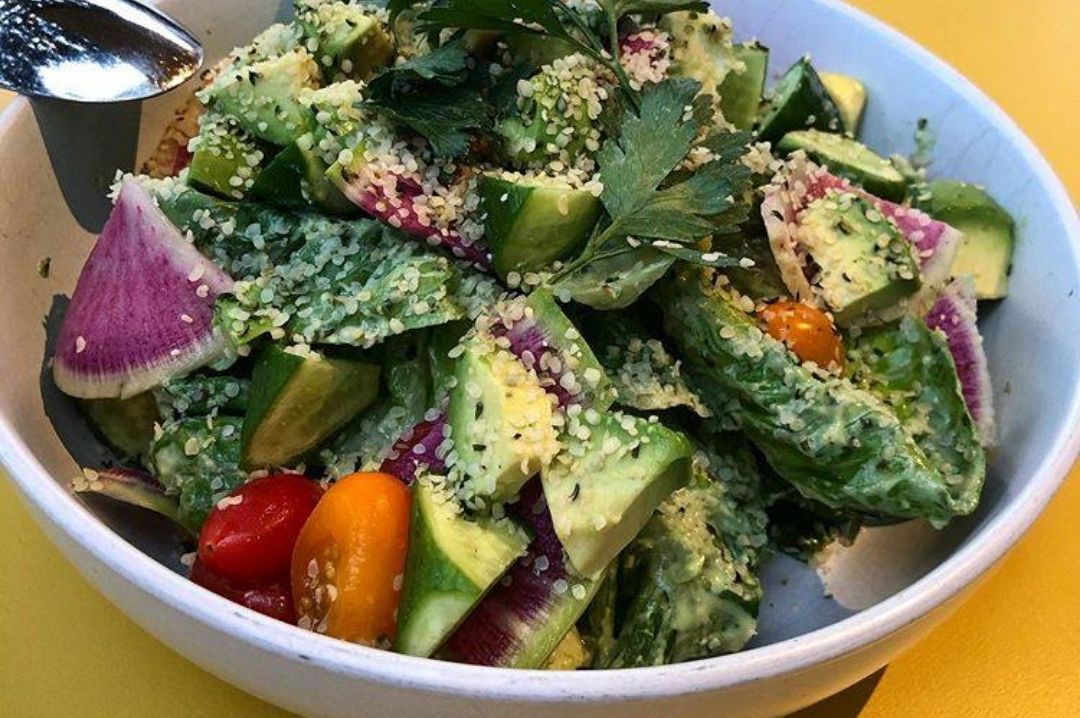 Wildseed, Source Facebook
This trend-setting restaurant is San Francisco's newest vegetarian dining establishment that opened in September 2019. Locals are flocking to Wildseed, which already seems to be quite the popular neighborhood hangout. The chic dining space blends a minimalistic design with natural wood accents and live plants as decor, apropos of a temple to seasonal vegan cuisine.
Wildseed is at the forefront of the burgeoning "plant-based cuisine" movement. What makes Wildseed unique is its mainstream appeal. Gourmet food lovers appreciate the restaurant's globally influenced menu, which utilizes the freshest Northern California produce. Since the cuisine depends on what's in season locally, the menu gets updated often.
Menu options run the gamut from salads and veggie-laden Asian rice bowls to tofu skewers and international specialties, such as paella prepared with faux chorizo sausage. Other highlights include house-made mushroom & spinach burgers and flatbread pizza featuring smoked mozzarella "vegan cheese."
The desserts are more classic, for instance, vegan cheesecake and fresh melon sorbet. Not to be missed is the warm chocolate cake! It's light, fluffy, and decadent with no eggs or butter used in the recipe; the rich flavor comes from Belgian dark chocolate.
Location - 2000 Union Street, San Francisco, California
Cha-Ya Vegetarian Restaurant

Cha-Ya Vegetarian Restaurant, Source Facebook
Cha-Ya is a local favorite celebrating their appreciation of Japanese food. Cha-Ya delights with its wholesome vegan cuisine inspired by Zen cooking. The menu includes salads, noodle soups, tofu dishes, and a variety of specialties featuring fresh vegetables and mushrooms. Whatever you order, start with the soba salad; it's vibrant, colorful, and will fill your veggie quota for the entire month.
The small, cozy dining room is illuminated with lamps resembling Japanese paper lanterns. Because of its laid-back and unpretentious atmosphere, many locals come to eat here regularly. Solo diners prefer the window counter seats that overlook Valencia Street.
They're open for takeout with a limited menu and hours from Wednesday–Sunday.
Location - 762 Valencia Street, San Francisco, California
Udupi Palace Restaurant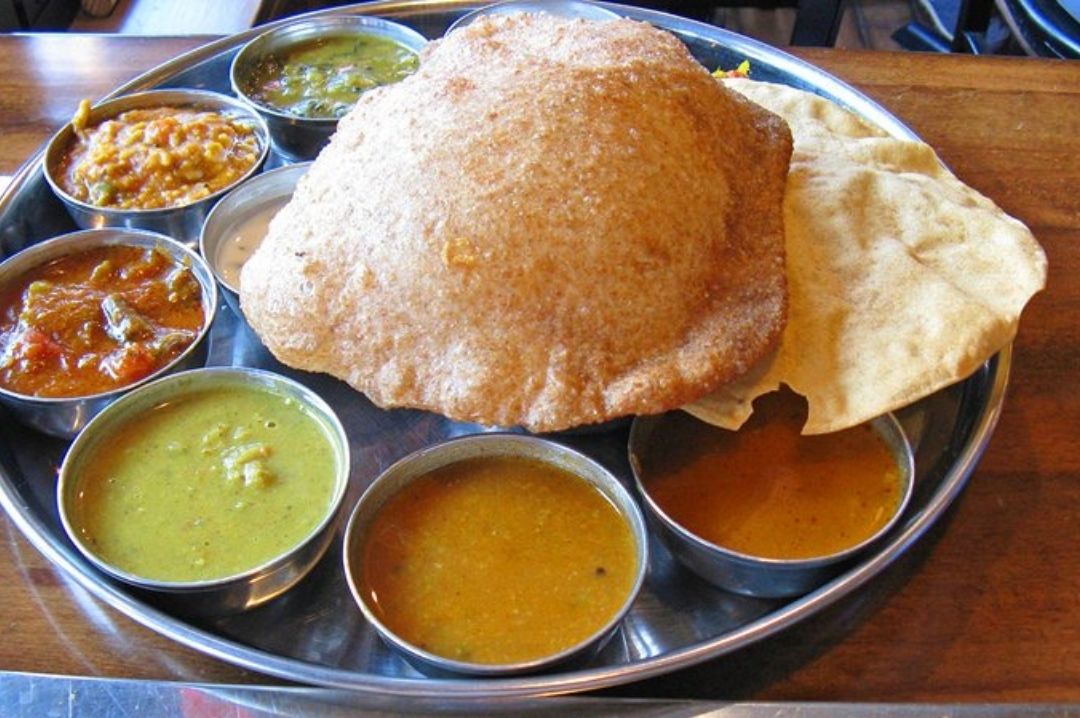 Udupi Palace Restaurant, Source Yelp
Indian cuisine is often a go-to for vegetarians and Udupi Palace has introduced this type of regional vegetarian Indian cuisine to San Francisco in the Mission district. The South Indian cuisines differ from North Indian cuisines in its unique flavors, based on cumin, curry, chili, peppercorns, and mustard seeds along with a generous use of coconut. Many of the chutneys tend to be very spicy, and some are tangy.
The menu options include dosas, Indian-style crepes filled with spiced potatoes, vegetable, and thali platters, which present an array of curries, chutneys, rice, bread, and condiments.
Location - 1007 Valencia Street, San Francisco, California
Nourish Café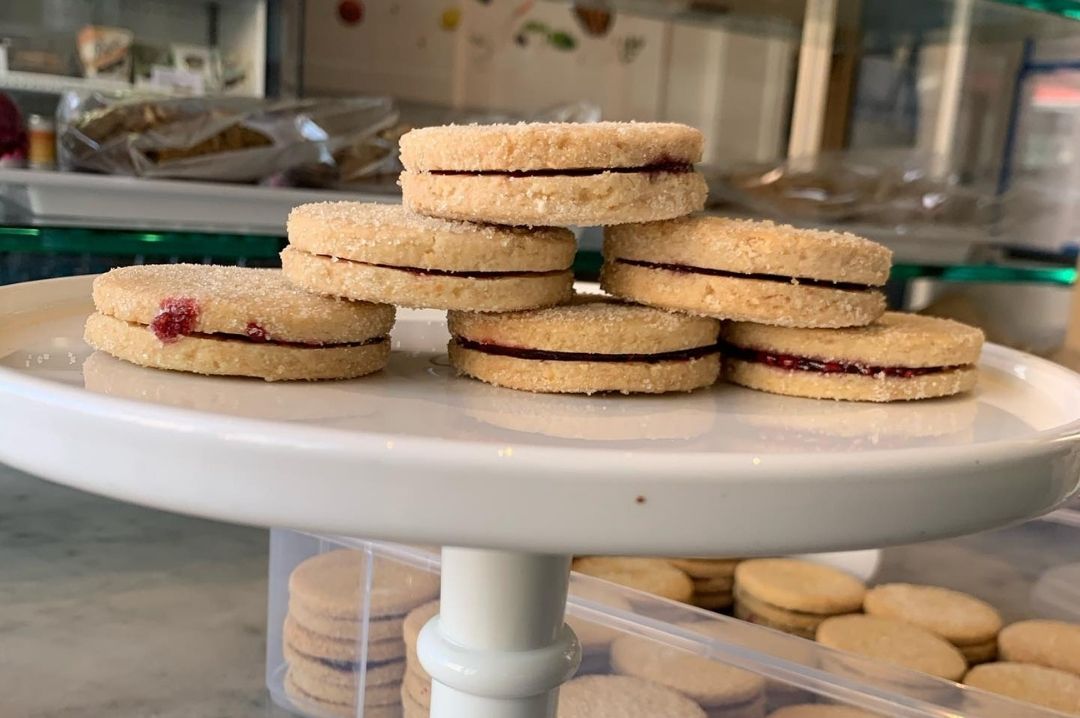 Nourish Café, Source Facebook
The healthful, wholesome vegan cuisine at Nourish Café keeps regulars coming back again and again. This casual neighborhood café serves breakfast, sandwiches, and casual meals. Everything is prepared from natural plant-based ingredients. The café bakes its fresh country-style bread, using a variety of flours based on grains, seeds, and legumes.
The Nourish Café sandwiches are customer favorites, especially the " vegan grilled cheese," frittata sandwich, and the quinoa-black bean burger. The rice bowls are packed with veggies, and you can opt to add tofu for protein. The menu also includes soups, smoothies, savory toasts, sweet toasts, and waffles.
Location -
189 6th Avenue, San Francisco, California
1030 Hyde Street, San Francisco, California
Peña Pachamama

Peña Pachamama, Source Instagram
In the touristy North Beach neighborhood, Peña Pachamama proposes a winning combination of vegan Bolivian cuisine and lively entertainment. Performances are held on weekend evenings; Cuban bands play on Friday nights, and flamenco dancers perform on Saturday nights. There is a special price for the dinner and show experience.
The restaurant follows traditional Bolivian recipes but uses only vegan ingredients. A good number of dishes are prepared from organic ingredients. There are also raw food options.
Customer favorites are the kale chips; empanadas; tacos; Pique Macho, a Bolivian staple made with peppers, potatoes, onions, tomatoes, and spices; and Aji De Fideo, pasta in a savory sauce seasoned with chili powder, carrots, peas, cumin, oregano, and parsley.
Location - 1630 Powell Street, San Francisco, California
Thai Idea Vegetarian Restaurant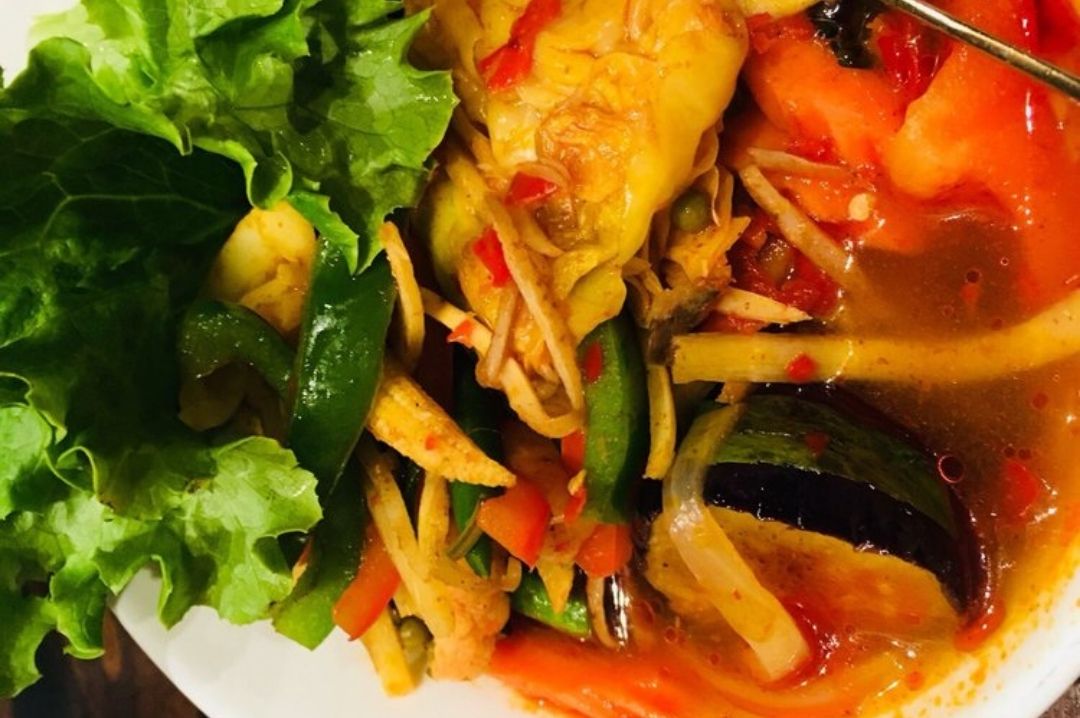 Thai Idea Vegetarian Restaurant, Source Yelp
This casual neighborhood restaurant treats diners to modern Thai cuisine prepared from high-quality vegetarian ingredients. The menu includes soups, salads, noodles, and entrees made with fresh vegetables, and soy-protein imitation "chicken," "seafood," and "beef." Favorite dishes are curries, fried rice, and pad thai.
This restaurant is in the Tenderloin neighborhood, known for its urban grit. Many tourists prefer to avoid this area.
Location - 710 Polk Street, San Francisco, California
Ananda Fuara Vegetarian Restaurant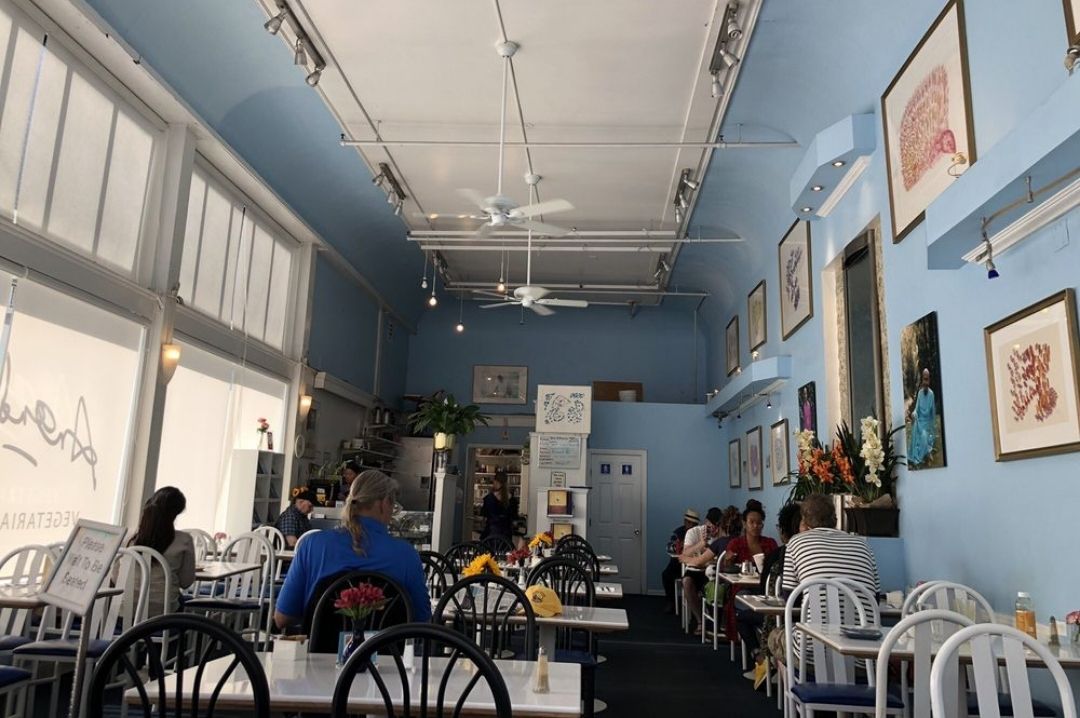 Ananda Fuara Vegetarian Restaurant, Source Yelp
Ananda Fuara is a vegetarian restaurant inspired by the spiritual tradition of Sri Chinmoy. In a bright, cheerful dining room, the restaurant offers satisfying vegetarian meals. Many of the menu options are vegan, and the restaurant tries to use organic ingredients whenever possible.
The restaurant serves classic California-style vegetarian cuisine for brunch, lunch, and dinner. Many of the dishes are hearty, such as French toast, eggs Benedict, mushroom quesadillas, samosas, and faux chicken wraps.
Ananda Fuara is in the heart of downtown San Francisco near the Civic Center. Tourists should note that the area is rough around the edges.
Location - 1298 Market Street, San Francisco, California
Header image: Shizen Restaurant, Source Facebook