Where to find the best Sake in San Francisco
Make sure you are always loaded with the best sake in town as SF revels in the spirit of the white elixir.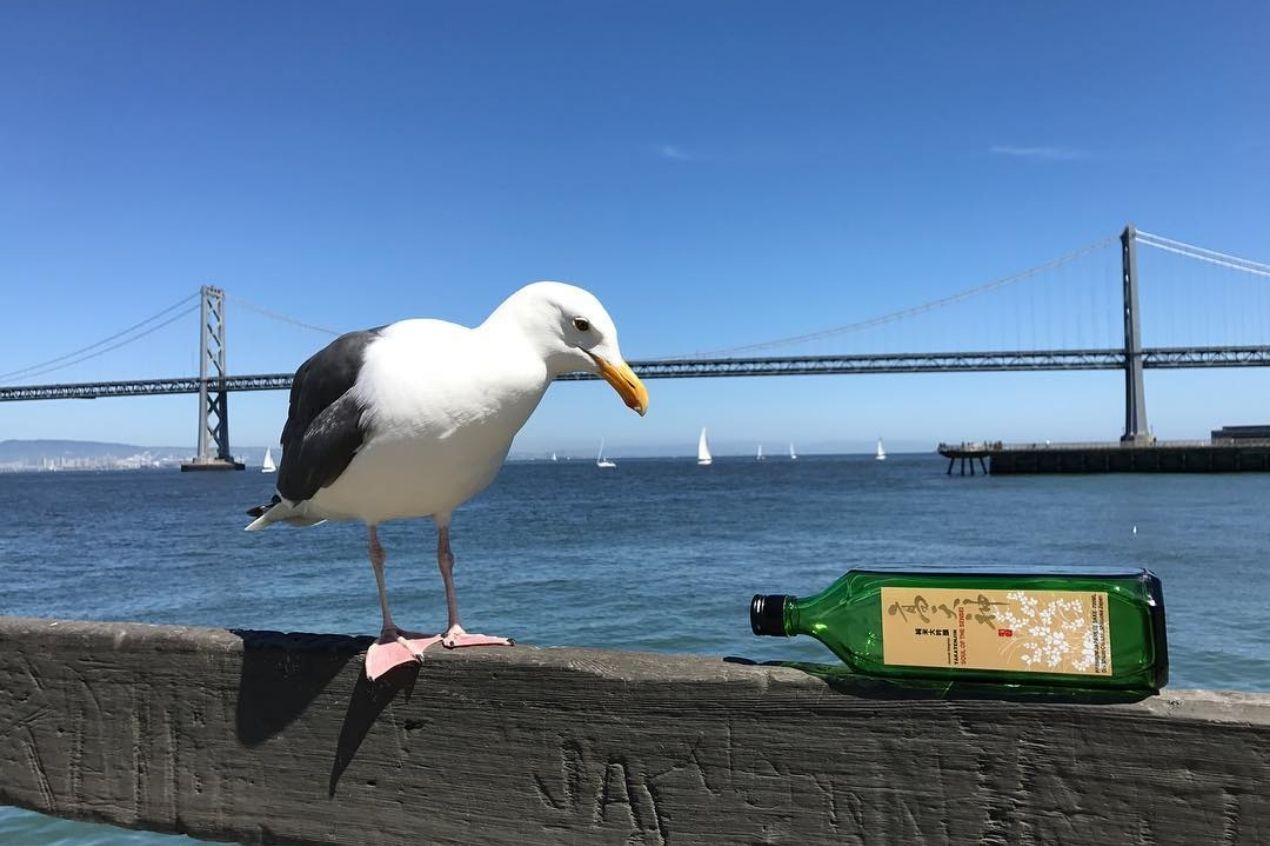 From sparkling to flavored, there's always an abundance of high-quality sake in San Francisco, whether you are searching for it in bars, restaurants, boutiques, or shops sheltering the Japanese drink fermented from rice. As long as you are in the mood for some sake, our list will deliver you the whereabouts of where to drink sake in San Francisco.
Nara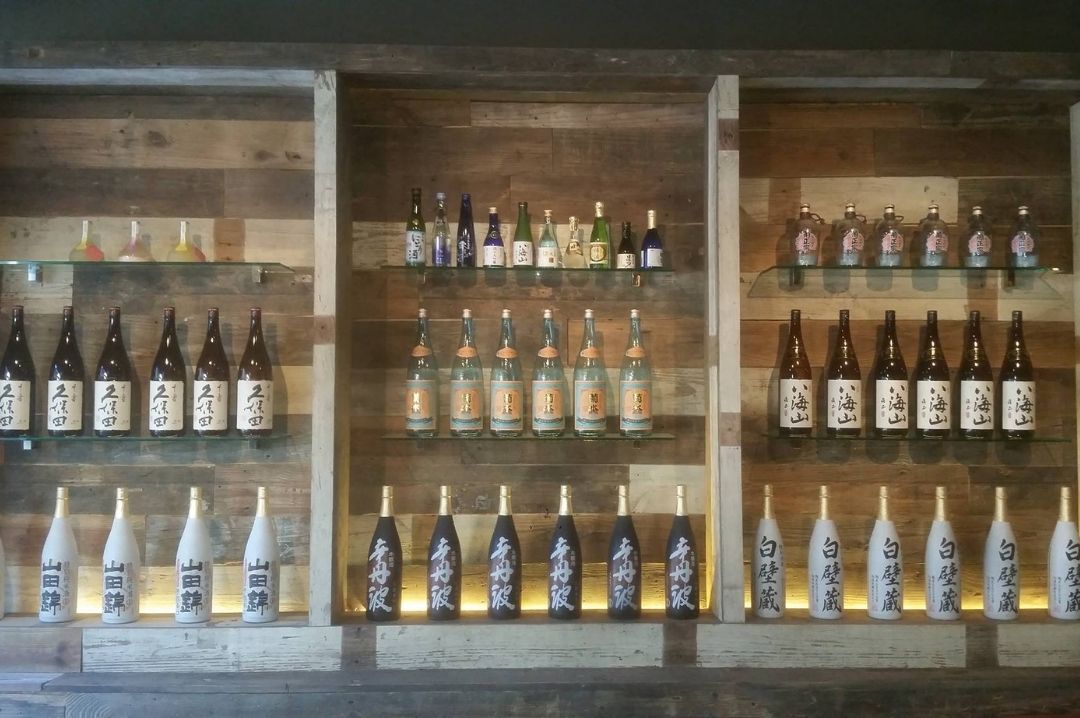 Sake bottles on display, Source: Facebook
With sake bottles displayed on the walls, Nara presents its customers with an inviting list of the white elixir. Offering the spirit in the cozy setting, some sake worth mentioning from their inventory includes the Shirakabe Gura, Hakkaisan, Sho-Une, Katana, and Kamotsuru.
We recommend the sparkling sake, Mio, for those looking to indulge in sweet aromas and a refreshing burst of bubbly fruit nuances. Or else, try the Yuzu Alradin flavored sake for a whiff of citrusy aromas that lead to a sweet and sour palate. If you are a shochu person, choose from the likes of Iichiko Serin (made from barley), Aka Kirishima (made from sweet potatoes), and Kuro Yokaichi (made from sweet potatoes). This place never runs out of Japanese liquid!
Location - 518 Haight St, San Francisco, CA 94117.
Timings - 5 pm to 10 pm (Monday to Sunday)
Sake Bomb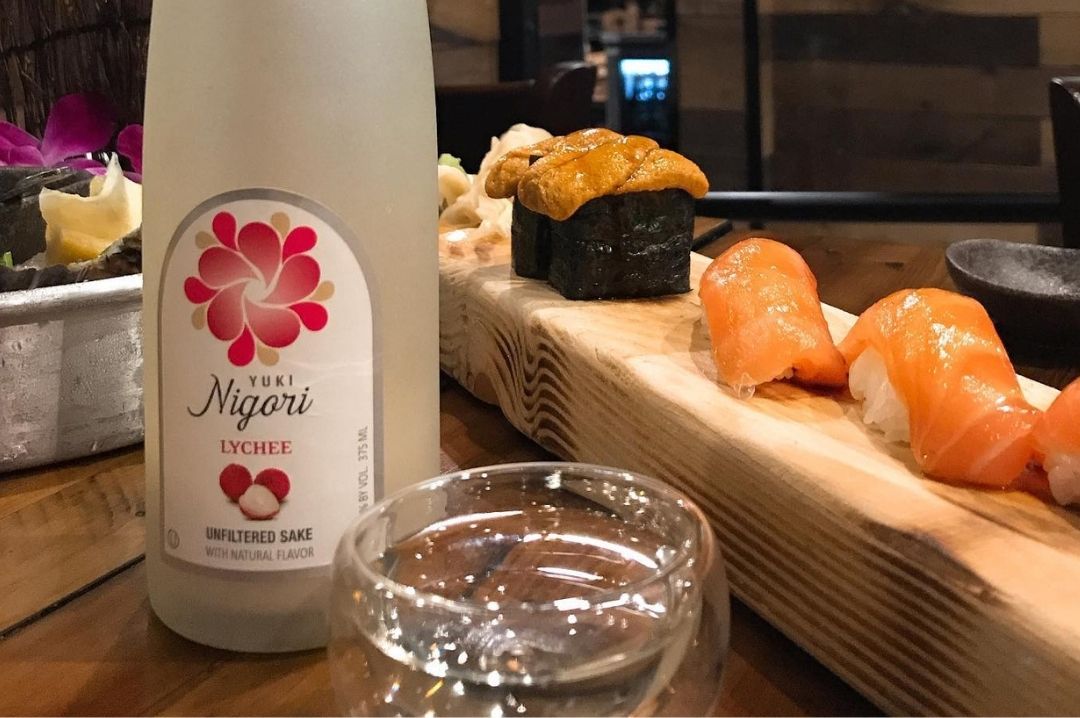 Yuki Nigori Lychee, Source: Facebook
Sake Bomb takes great pride in the varieties of sake it has in the locker. Opt for the standout 'Create your own Sake Bomb' which allows you to pick a beer and a flavored Hana sake of your choice for $27.
The list of cold sake choices comprises Kurosawa, Born Tokusen, Dassai 50, Zuiyo Hojun, and others. For those who like their drink flavored, Yuki Nogi Lychee, Tokara Plum Wine, and Yuki Nogi White Peach will do just fine. The Sho Chiku Bai Classic hot sake is another sake on the list that will sizzle your taste buds during chilly evenings.
Happy hours - 5 pm to 7 pm.
Location - 2878 24th St, San Francisco, CA 94110.
Timings - 12 pm to 3 pm, 5 pm to 10 pm (Sunday to Thursday)
12 pm to 3 pm, 5 pm to 10.30 pm (Friday to Saturday)
Ozumo
Ozumo bar enveloped with sake bottles, Source: Facebook
Ozumo was the first Japanese restaurant in the US designed by renowned Super Potato Designs. Once you step into the sake room, there is no going back. With a sake list bold enough to occupy all the attention, Ozumo boasts of premium sake choices like the Wakatake Onikoroshi, Masumi Yumedono, and Akitabare Suirakuten. To help out customers perplexed with the numerous sake options, their trained sake sommelier enthusiastically guides you through a world of sake, offering sake flights and tasting options.
Happy hours - 4 pm to 6.30 pm.
Location - 161 Steuart St, San Francisco, CA 94105.
Timings - 4 pm to 10 pm (Monday to Thursday)
12 pm to 10 pm (Friday to Saturday)
12 pm to 9 pm (Sunday)
Marina Sushi Bar
From sashimi, donburi, sushi, nigiri, temaki, to sake, Marina Sushi Bar caters to all Japanese cuisine cravings. Choose from a range of sake options such as Ozeki Karatamba Dry Wave, Kanchiku Daiginjo, Kikumasamune Taru Gingo, Choya Umeshu, Sayuri Nigori, Alladin Nigori, Shirakabe Gura Tokubetsu Junmai, and more. You will have the liberty to snack on some delicious appetizers like shrimp tempura, chicken katsu, seaweed salad, and others while you sip on the sake in the warm and low-light interiors of the bar.
Location - 2020 Lombard St #2809, San Francisco, CA 94123.
Timings - 5.30 pm to 9.30 pm (Monday to Sunday)
Mogura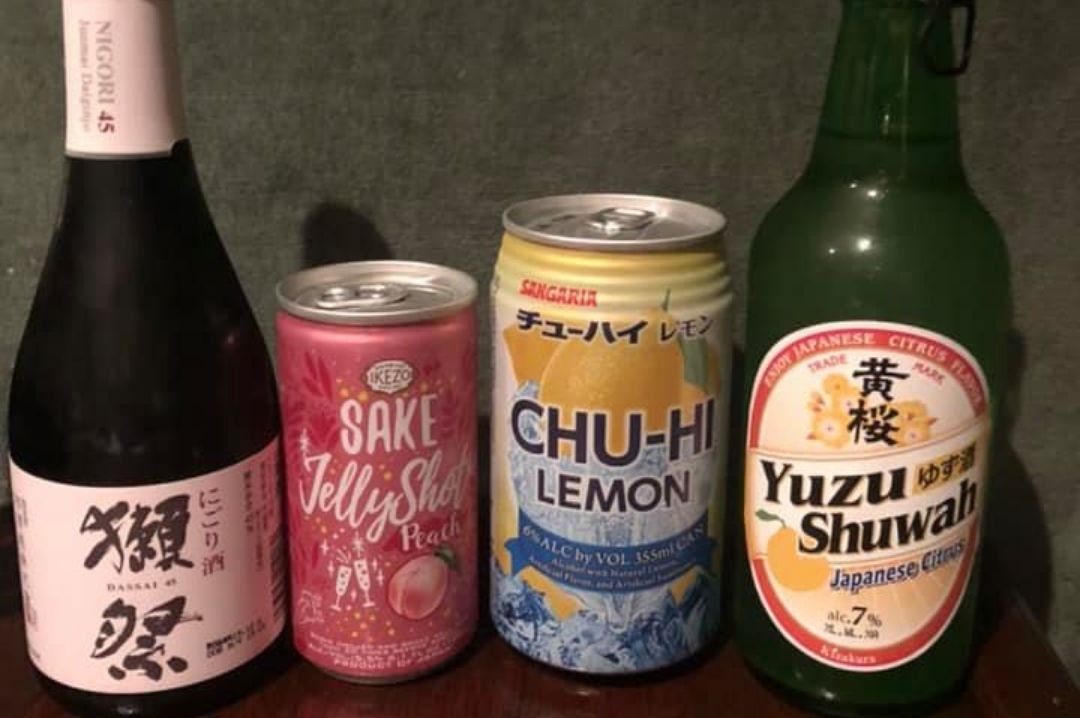 Sake and other Japanese drinks at Mogura, Source: Facebook
Tucked in the corner right next to Marufuku on the second floor of Japantown center, Mogura is a Tokyo karaoke bar you must visit for a fun night. Once you enter, the hostess will greet you at the bar with Japanese cocktails like the Mogura Girl, Geisha Dance, and Japan Summer. You can either avail sake by the glass-like the Junmai Ginjo, Karatanba, and Onikoroshi or pick one of the bottles in Tomashichi Nigori, Yuzu Amoi, Junmai Daiginjo, and more.
Tip: Sit at the bar with your sake drink and be the first to queue up songs for the karaoke with your special request. There is a one-drink minimum to request a song of choice.
Location - 1581 Webster St, San Francisco, CA 94115.
Timings - 4 pm to 1 am (Monday and Wednesday)
4 pm to 2 am (Tuesday, Thursday, Friday, and Saturday)
4 pm to 11.30 pm (Sunday)
Izakaya Yoki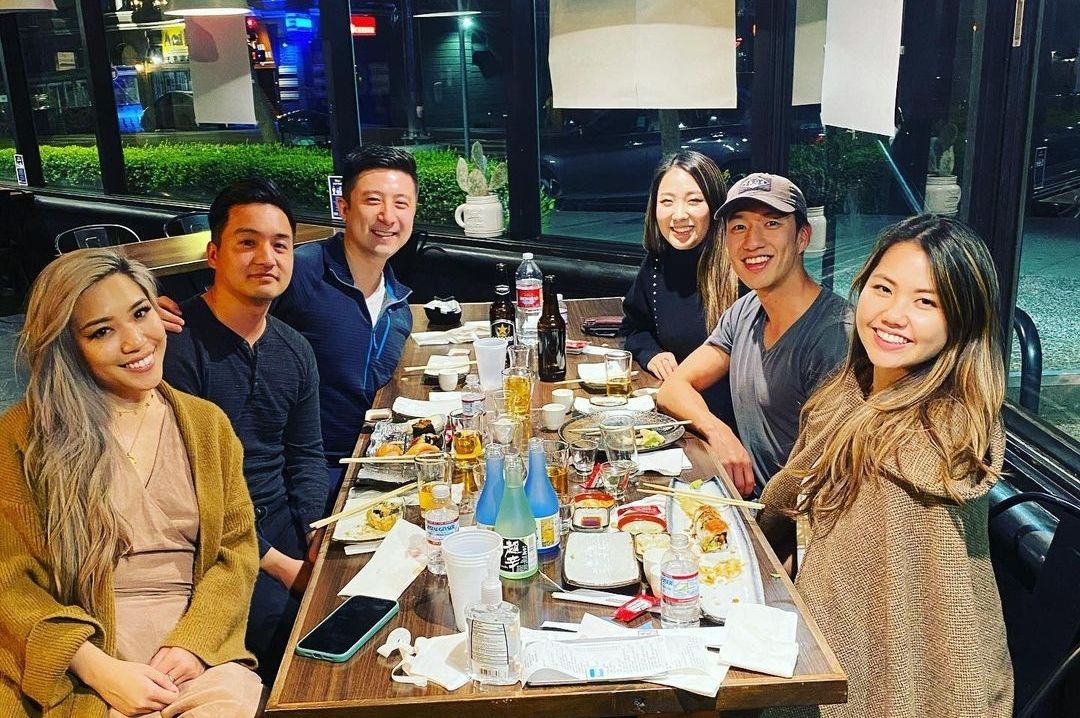 A group of friends enjoying Japanese cuisine at Izakaya Yoki, Source: Instagram
Serving modern Japanese dishes and family platter sets, Izakaya Yoki is one to watch out for when searching for the best sake in SF. The restaurant and bar houses various sake in the store with Hana Awaka and Genbei San No Onikoroshi both priced at $15 per 300 ml.
Another sake that deserves a glance is Shizuku Japan, Konteki Daiginjo - Tears of Dawn, and Shichi Hon Yari Junmai. If you are looking for a Japanese feast with your buddies, Izakaya Yoki fits the bill.
Location - 900 Bush St #C101, San Francisco, CA 94109.
Timings - Closed (Tuesday)
5 pm to 10 pm (Wednesday to Monday)
Kuma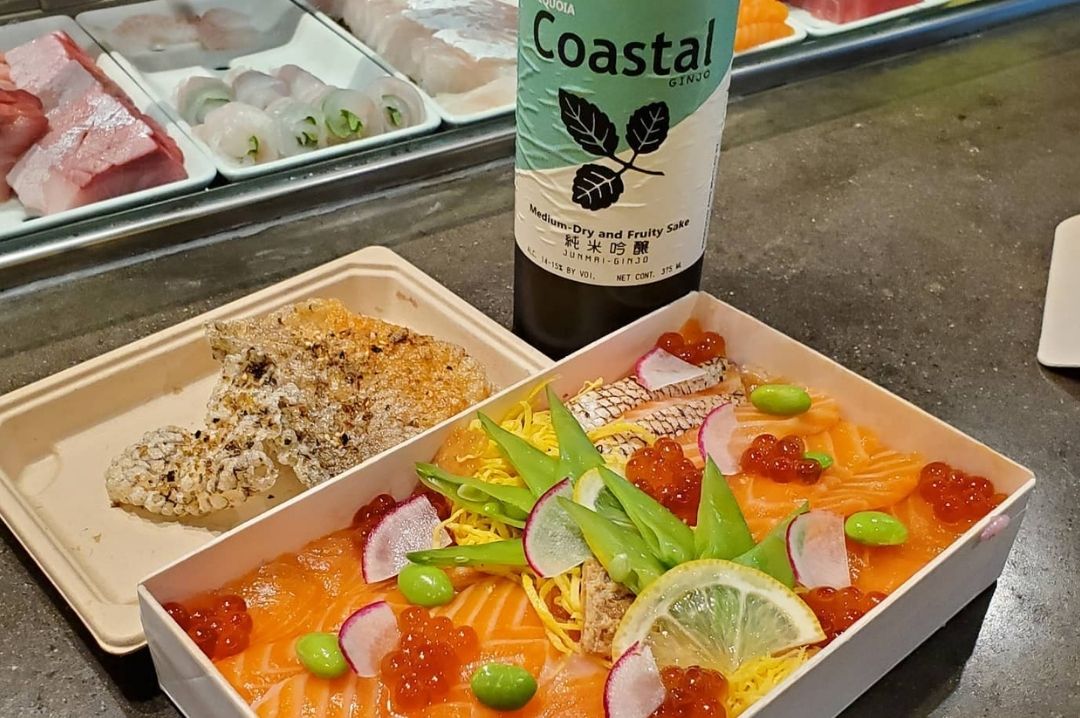 Kuma Sushi + Sake, Source: Facebook
With Kuma's rotating list of cold sake, you will always run into new brands and types with an ever-changing collection. Their current list of sake includes the Senkin Issei, Funaguchi, Kikusui, Konteki, and Sequoia Hazy Delight. Unfiltered nigori sake can be found throughout the year along with hot sake from the drinks menu. Shochu is another Japanese spirit that will help in washing down sashimi, Mari, and chirashi. Located just on the corner of Polk and Post, Kuma Sushi + Sake is run by two lifelong friends, Ryo and Cory.
Location - 1040 Polk St, San Francisco, CA 94109.
Timings - 12 pm to 2 pm, 5.30 pm to 10 pm (Monday to Sunday)
True Sake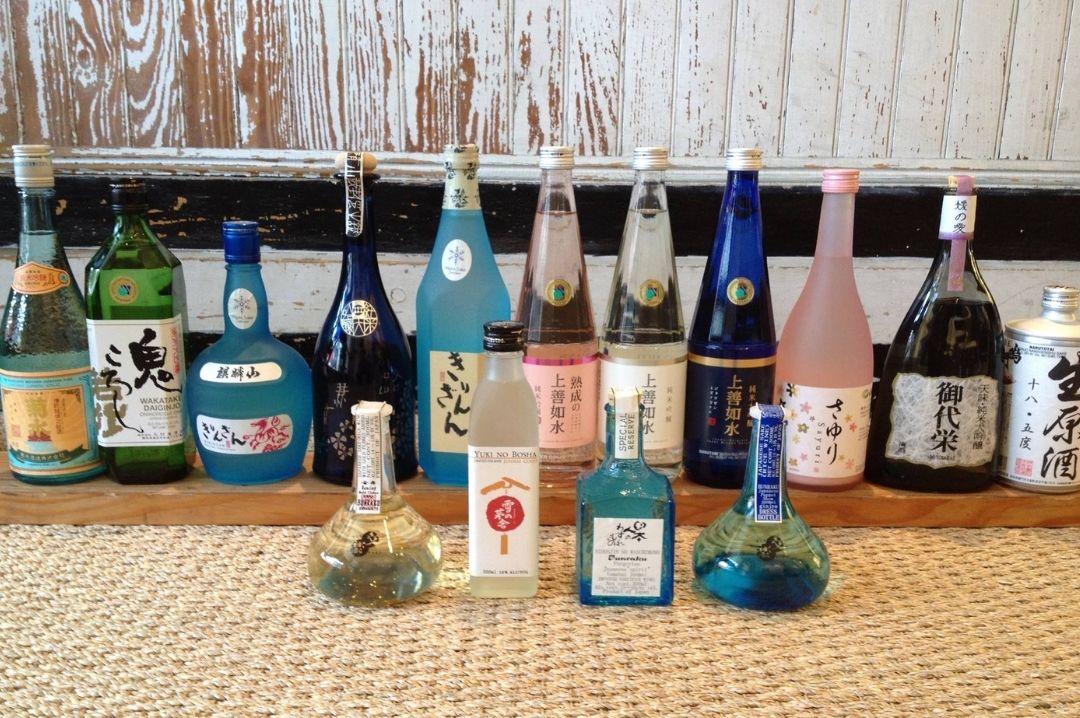 Sake options at True Sake, Source: Facebook
Even though True Sake is not a bar, it classifies itself as one of the best sake places in the city with its extensive range of choices. You may not be able to pop a bottle of sake at True Sake and sip on it, but you can still take back home a masterpiece that would be a great addition to your collection. Find yourself surrounded by all the sake types from nigori, futshushu, junmai, gingo to nama. With sake bottles starting from $20 to expensive rare finds over $100 such as the Kirin Hizoshu Daiginjo 'Treasured Sake', True Sake is the perfect place to begin and end your sake quest in San Francisco.
Location - 560 Hayes St, San Francisco, CA 94102.
Timings - Closed (Sunday)
12 pm to 5 pm (Monday to Thursday)
11 am to 7 pm (Friday to Saturday)
Header image - True Sake, Source: Facebook