Visit the Hottest Mezcal Bars in SF for Kickass Mexican cocktails
You are sure to obtain a taste of the highest-quality mezcals in these bars of San Francisco, perhaps even converting you into a new Mezcal expert yourself!
Just like whiskey, gin, and wine enthusiasts you will get many Mezcal fans, particularly in the city. With San Francisco's diverse cultural heritage and artisanal mixology industry, mezcal is a popular choice for many bar-goers, and we have a comprehensive guide to where to order it.
Here are our suggestions for the best smokey tequilas to drink straight or in a luxury cocktail.
Mezcalito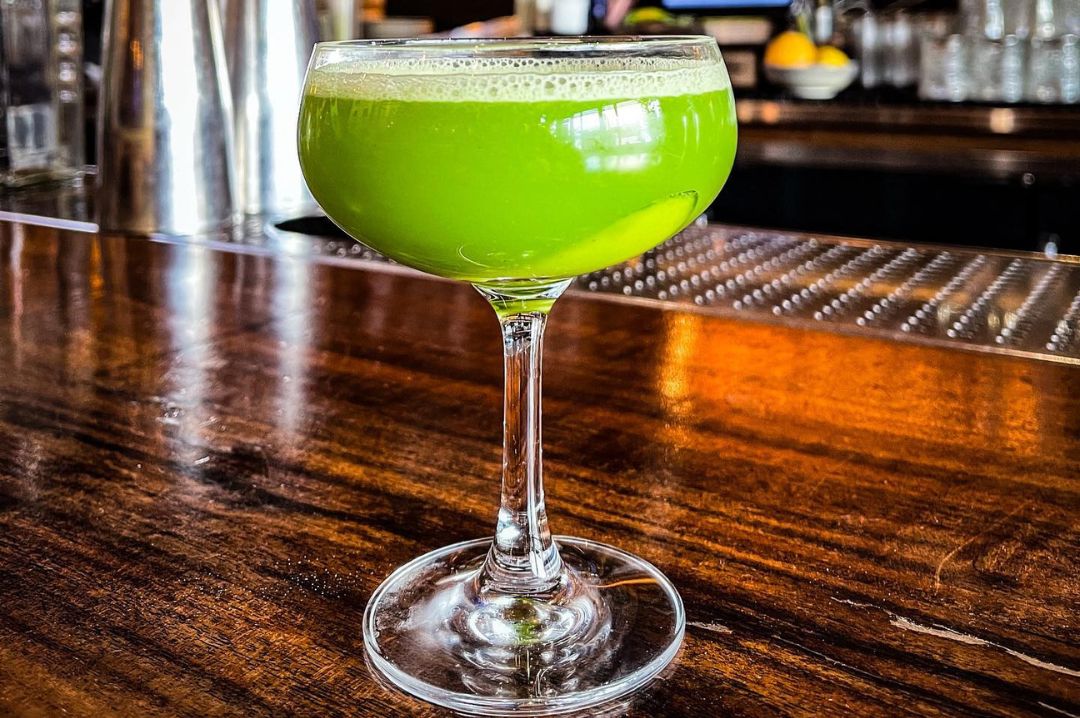 Image Source- Mezcalito
The restaurant already has "Mezcal" in its name so you can be sure that this real craft cocktail bar in Polk Gulch will have some outstanding options. After exploring the neighboring Lombard Street, step inside this beautiful interior to see their mezcal shrine, locker, and, of course, their extensive cocktail menu. You can order any of their mezcal drinks as all of them are delicious, but the favorite one among the regulars is the Pepinyo with cucumber, serrano peppers, and cilantro.
They are open daily from 5 pm - 10 pm for walk-in dining both indoors and on the heated patio, except for Sundays.
Address:
2323 Polk Street
San Francisco, CA
Sunset Cantina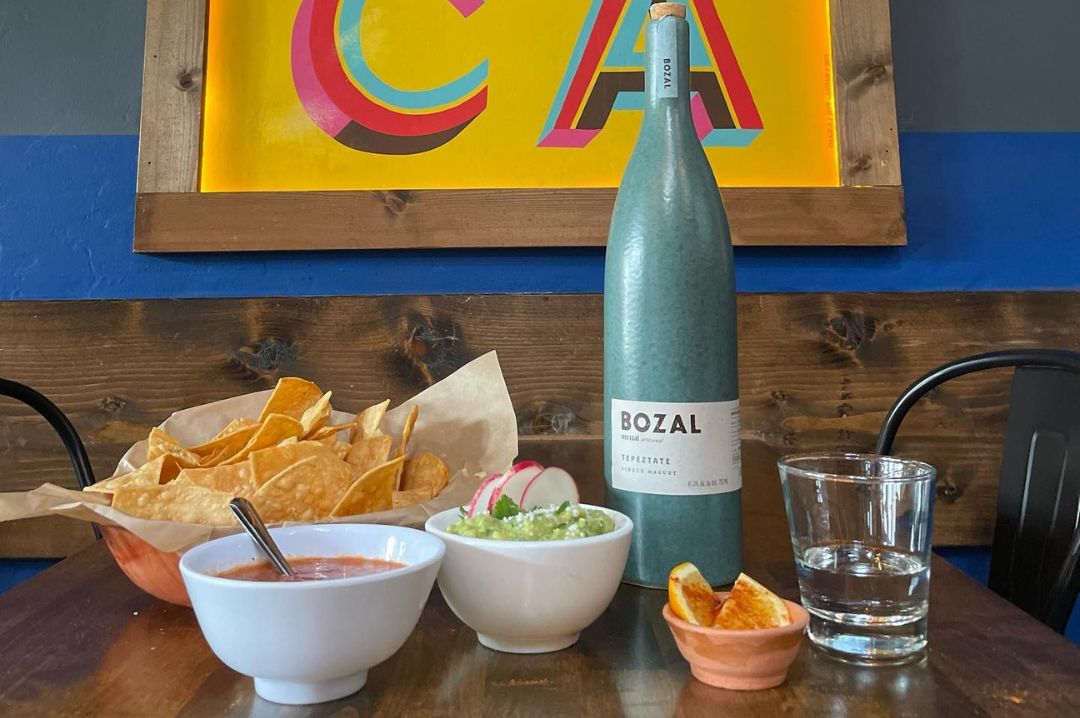 Image Source- Sunset Cantina
This beachside spot should be on your list if you are visiting Outer Sunset. You can get an authentic taste of Mexican delicacies, along with their amazing selection of mezcal. Sit in their relaxed and cheerful tavern to enjoy their delicious elote with shots of mezcal to experience the ideal Ocean Beach vacation.
Sunset Cantina SF is pleased to announce that it is now open for outdoor dining and take-out daily except for Monday.
Address:
3414 Judah St
San Francisco, CA
Azúcar Lounge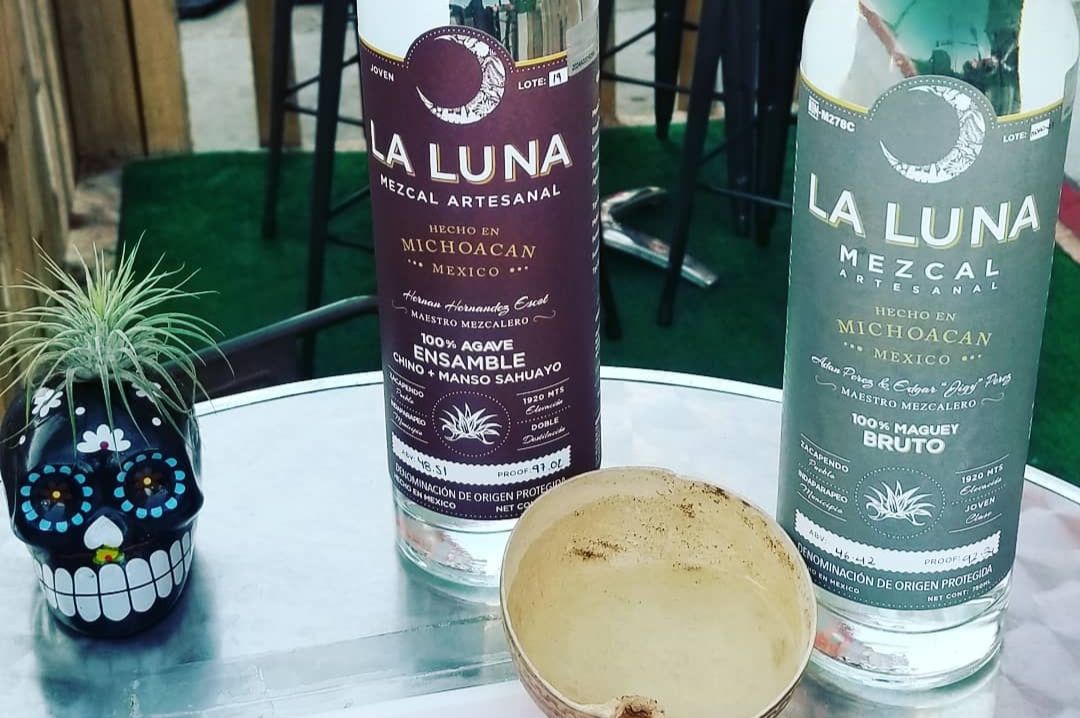 Image Source- Azúcar Lounge
Azucar is a popular agave-forward bar in SOMA with a pleasant and friendly atmosphere. You can't go wrong with their sophisticated mezcal margarita, which is ideal for pairing with any of their delightful dishes.
Azucar is happy to welcome you from Tuesday to Saturday and they also like to keep their employees happy by giving them off on Sunday and Monday.
Address:
299 9th Street
San Francisco, CA
Santeria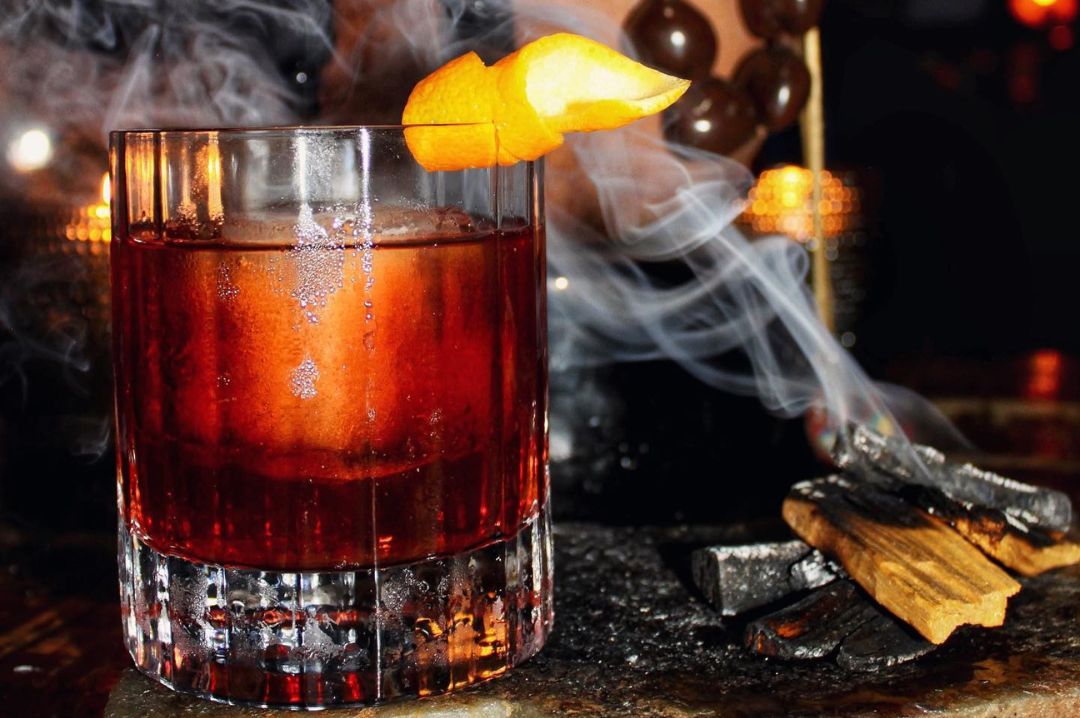 Image Source- Santeria
Santeria is a modern and innovative spin on all things intricately mystical, which fits nicely with their unique and bold mezcal cocktail creations. When visiting you must definitely try the "SANTERA," with blue agave tequila Blanco and El Rey Zapoteco mezcal, and velvet falernum made with house-infused jalapeno cordial, black lava salt.
They gladly accept reservations from 3 - 8:15 pm Monday to Thursday. While they do not accept same-day bookings, they have enough space for your group to walk in and be seated right away. Santeria hope to see you soon!
Address:
2251 Market Street
San Francisco, CA
Loló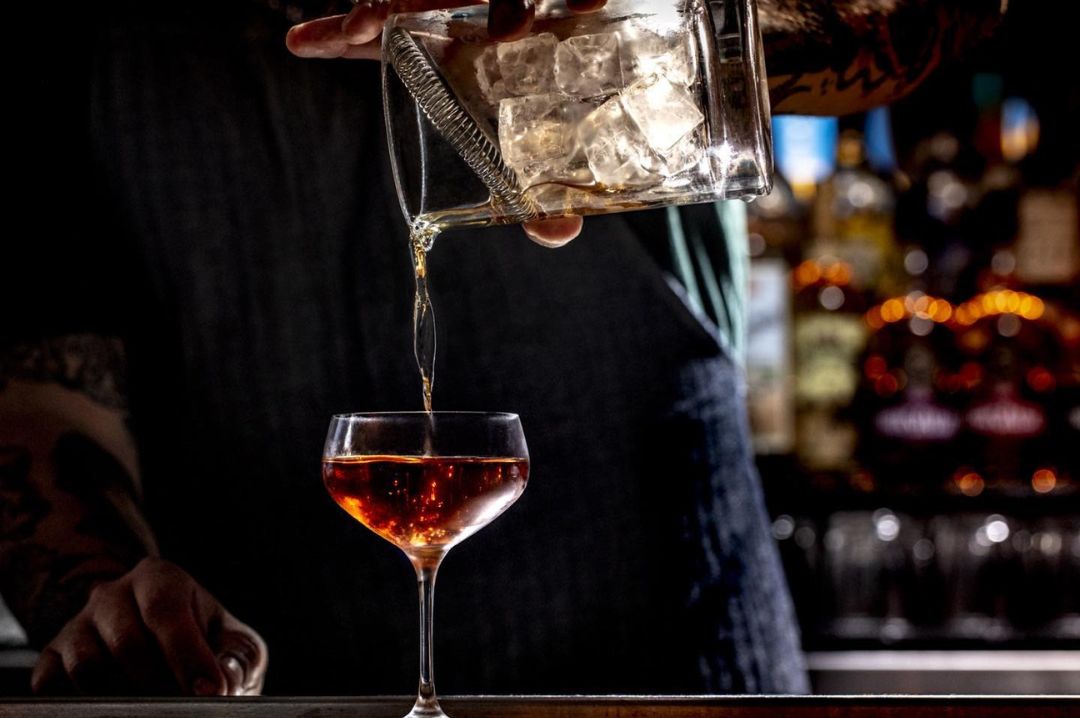 Image Source- Loló
Lolo on Valencia Street in Mission is a family-owned Jalisco-Californian-influenced restaurant that serves both attractive food and decor, both indoors and outside on their popular street patio.
Aside from their wide selection of tequila, they also provide an Agave Program to educate guests on what makes proper mezcal and how it is categorized. You can visit Lolo any day except for Sundays.
Address:
974 Valencia Street
San Francisco, CA
Written by Aparna Dutta, Beverage Trade Network
South San Francisco Conference Center, 255 South Airport Boulevard, South San Francisco, CA 94080, United States.
Register Now
South San Francisco Conference Center, 255 South Airport Boulevard, South San Francisco, CA 94080, United States
Register Now