Unique Drinking Experiences in San Francisco
Catch the most exciting, immersive and unique drinking experiences in the Golden Gate City!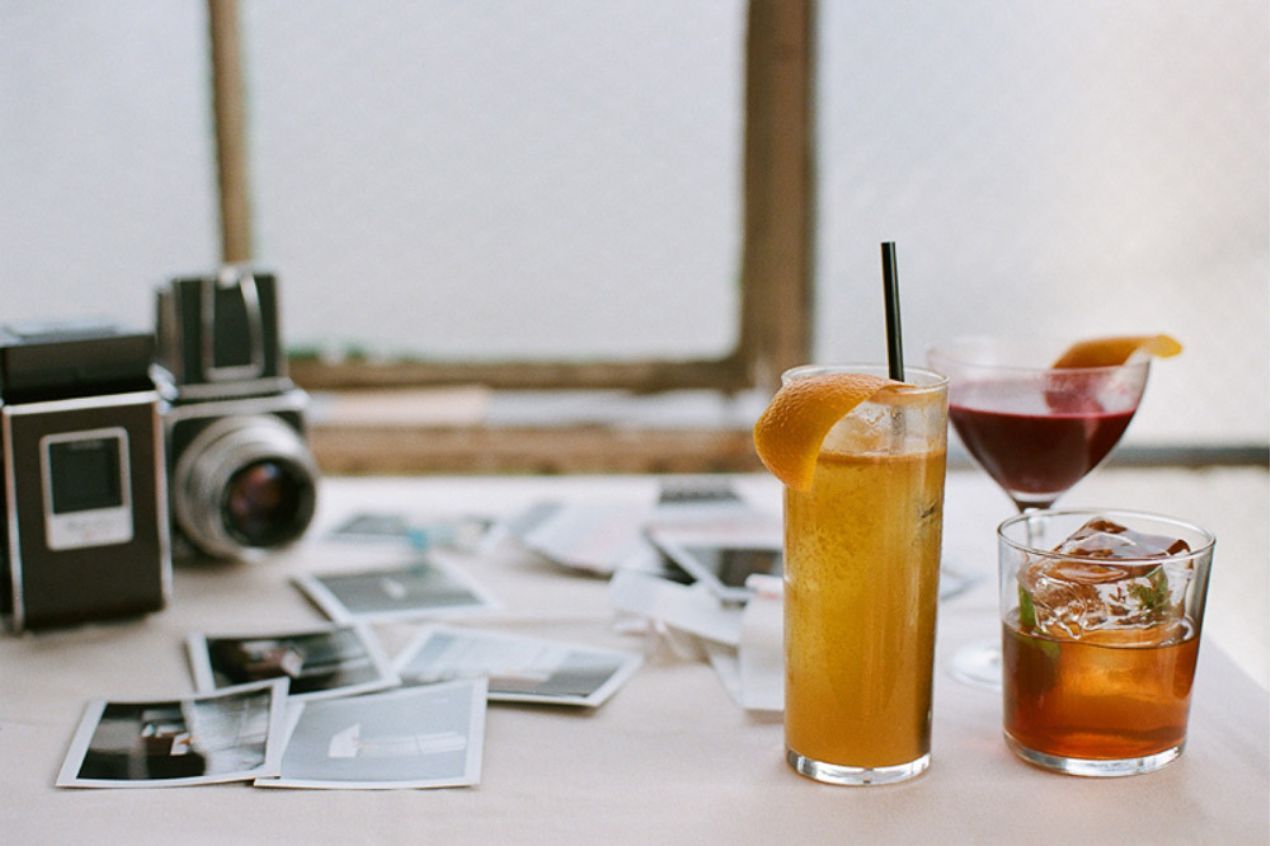 When you are in a city as colorful and queer as San Francisco, why should anything be straight forward, let alone your drinking plans?
Make advantage of the most artsy characteristics of the city by visiting some engaging venues that you will find only in 'frisco!
San Francisco's ever-eclectic and critically acclaimed cocktail bar Trick Dog is no stranger to "best of" lists. It has featured in 50 best bars of the world, and also Spirited Awards, the cocktail industry's program of recognizing the year's best bars, bartenders, writers and experts.
They owe the awards to the bar's meticulous and oddly laissez-faire creative attitude when it comes to their bi-annual menus.
Be it the current Seussian influence on the Trick Dog children's book/menu with rhyming cocktail names, or the art show that was the Trick Dog Mural Project earlier this year, or even the popular Trick Dog for President in 2016. The bar's near-crazy menus and unpredictable direction continue to pull in accolades, and consumers.
The menu revolves around a theme that rotates every few months. Both the tipples and the themes vary widely, some lending themselves to literal interpretations, some more metaphorical: think horoscopes, records, and Pantone colors.
Location : 3010 20th St SF, CA 94110
Reservation : (415) 471-2999
2. Asia SF
AsiaSF is a popular destination for both dinner and dancing. A multi-level establishment, the upstairs level offers dining and entertainment. Dancers, who are also servers, perform choreographed sets on and off the bar between taking orders and serving a critically acclaimed Cal-Asian cuisine. Once you're done eating, you can head downstairs to the establishment's nightclub, which features a house DJ and visiting acts.
For over 24 years, the world famous dinner show has been a beloved experience by San Franciscans, however, the dining room was recently renovated to include morphing shoji screens too.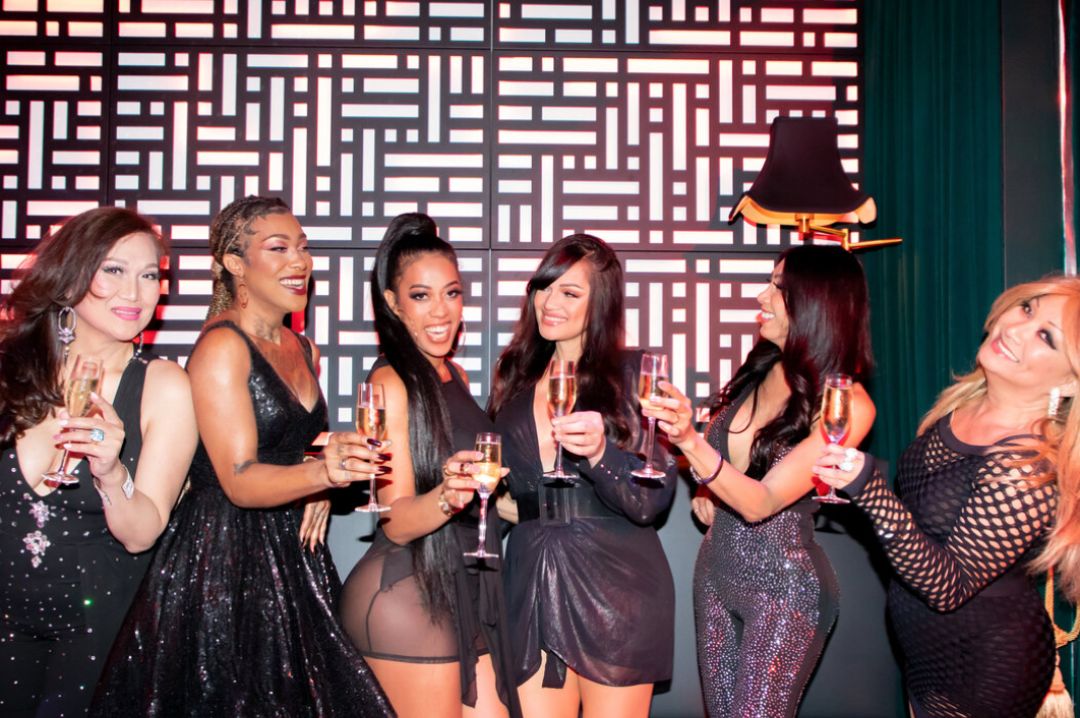 Location : 201 9th Street, San Fracisco, CA 94103
Reservation : Opentable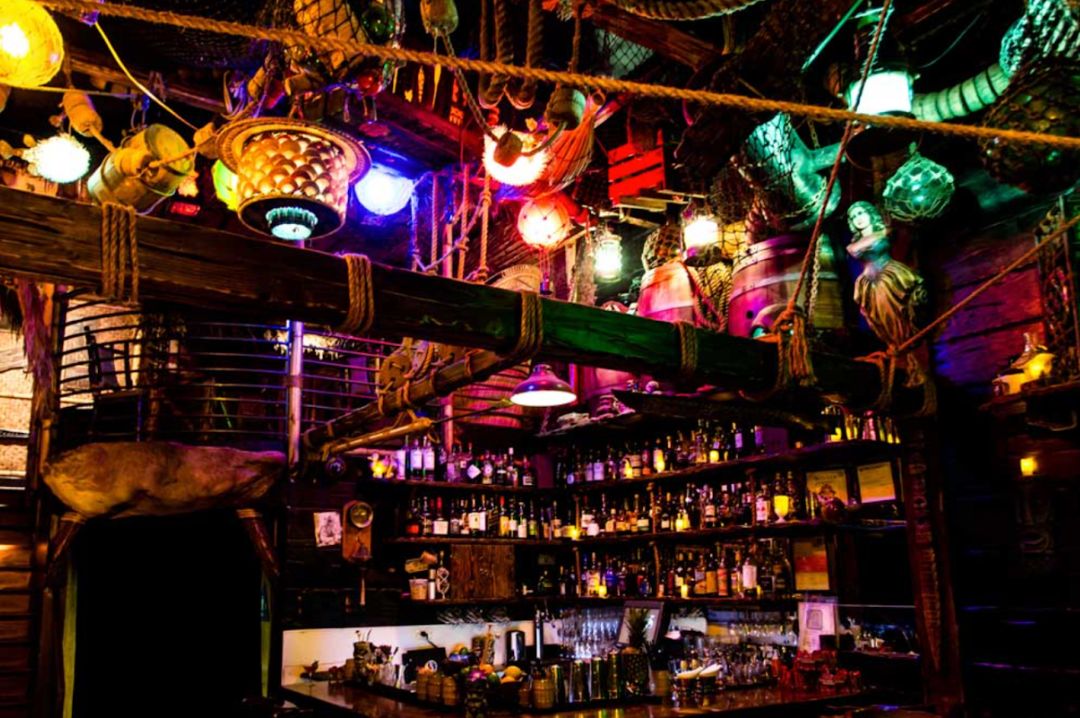 Among the other Tiki bars in San Francisco, Smuggler's Cove is king: it's the most widely publicised and a classic, rum forward bar. A little bit kitschy, a little bit gimmicky and a whole lot of fun, Smuggler's Cove is best for those who just want to have a cliche Caribbean experience.
It is an innovative and new approach to rum by featuring the largest rum selection in the United States, and cocktails from over three centuries of rum history. Their stunning interior features vintage tiki artefacts alongside historic nautical and rum décor, and provides a dramatic and inviting escape from the hustle and bustle of the city.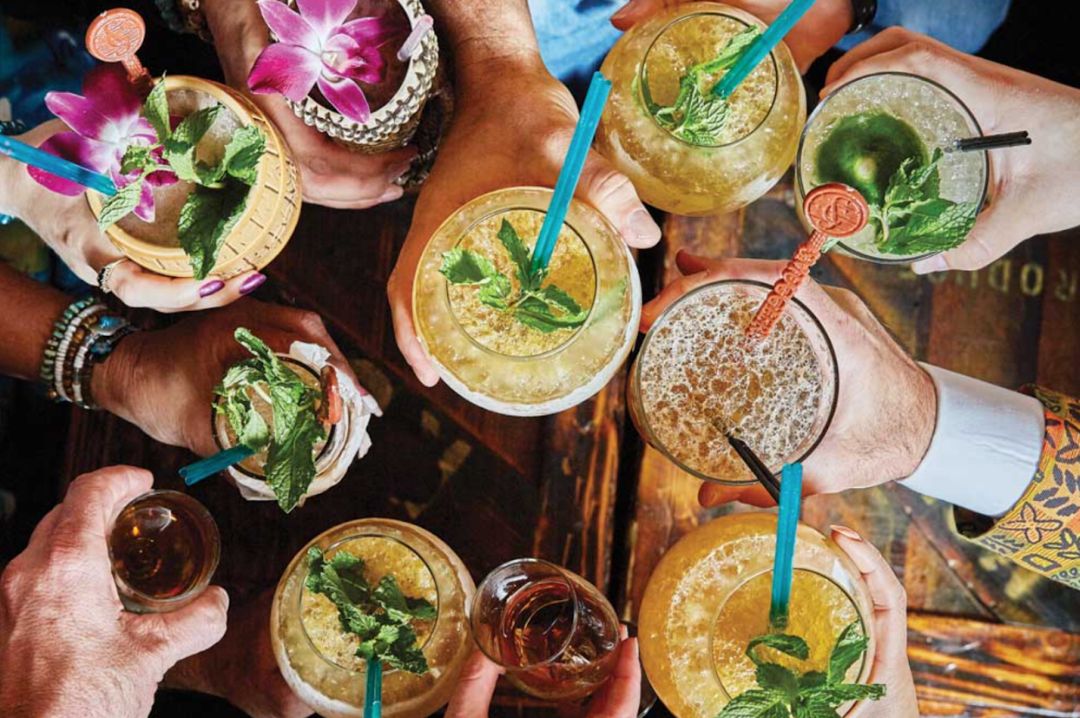 They're stocked with over 400 different rums that they use in signature drinks, including their flaming Top Notch volcano, huge Scorpion bowls and rum barrel cups.
Location : 650 Gough Street, San Francisco, CA
Reservation : (415) 869-1900
4. The Tonga Room & Hurricane Bar
Yet another fun, Tiki-themed bar to add to the list is The Tonga Room, inside the historic Fairmont Hotel. The venue features a 75-foot pool directly in the centre or the "lagoon", which is filled regularly by indoor tropical storms from time to time. If that wasn't enough, there's a live band that floats in the middle of the pool, playing on a small island. The drama is owed to a Hollywood set designer who created the themed look and feel.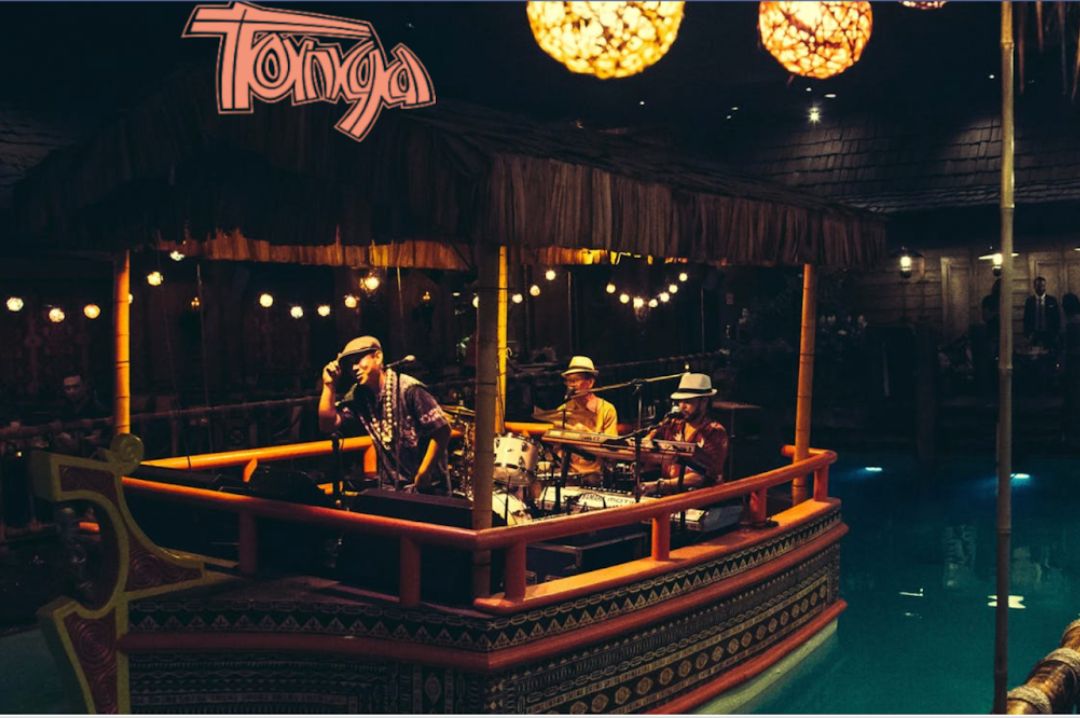 This world-famous venue serves exceptional Polynesian-fusion, family-style cuisine in a unique tropical setting. Be sure to try the Mai Tai, regularly recognized as one of the City's best!
If the ambience doesn't, the mouth watering cocktails are sure to transport you to an island vacation. Check them out here.
Address : 950 Mason St, San Francisco, CA 94108
Reservation : Fairmont
5. Novela
Making reading fun since 2013. Except substitute reading with drinking, and you have an accurate picture of what goes down in this literary bar.
Serving "cocktails with character" Novela pays homage to classic novels, authors and characters (literary heroes) through design and spirit. The beverage program comes courtesy of Bar Stars Kate Bolton and Alex Smith. Creating a menu with a compelling mix of hand crafted cocktails, and a historically inspired Punchon-Tap program that honours the original formula of citrus oil from freshly zested fruit, mixed with quality spirits and spices.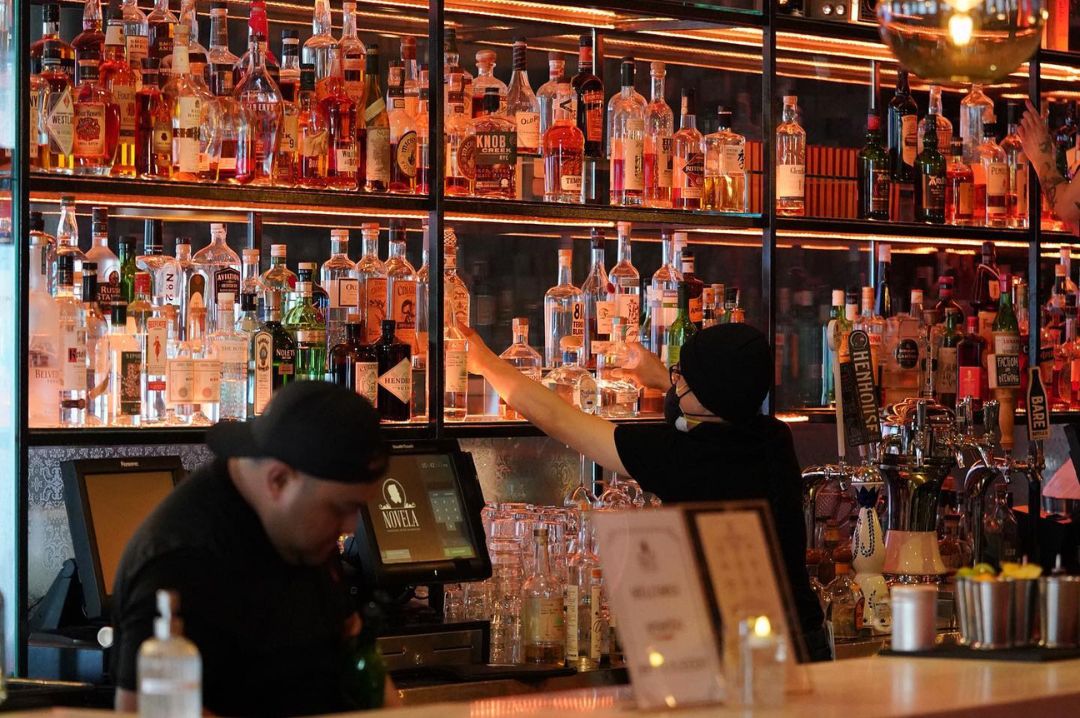 With fun themed drinks such as the Jay Gatsby or the Marla Singer, you can literally taste the different notes of a character's personality in a cocktail. This particular library also encourages chatting with your friends, if the made-to-share Hemingway "Code Hero" punch is anything to go by.
Address : 662 Mission Street, San Francisco, CA 94105
Reservation : (415) 896 - 6500