Try Some Amazing Cocktails with your Seafood at these Places in SF
Want to have some delicious cocktails and seafood in San Francisco? These are the places that you must visit for some of the best seafood with a glass of beer or cocktail.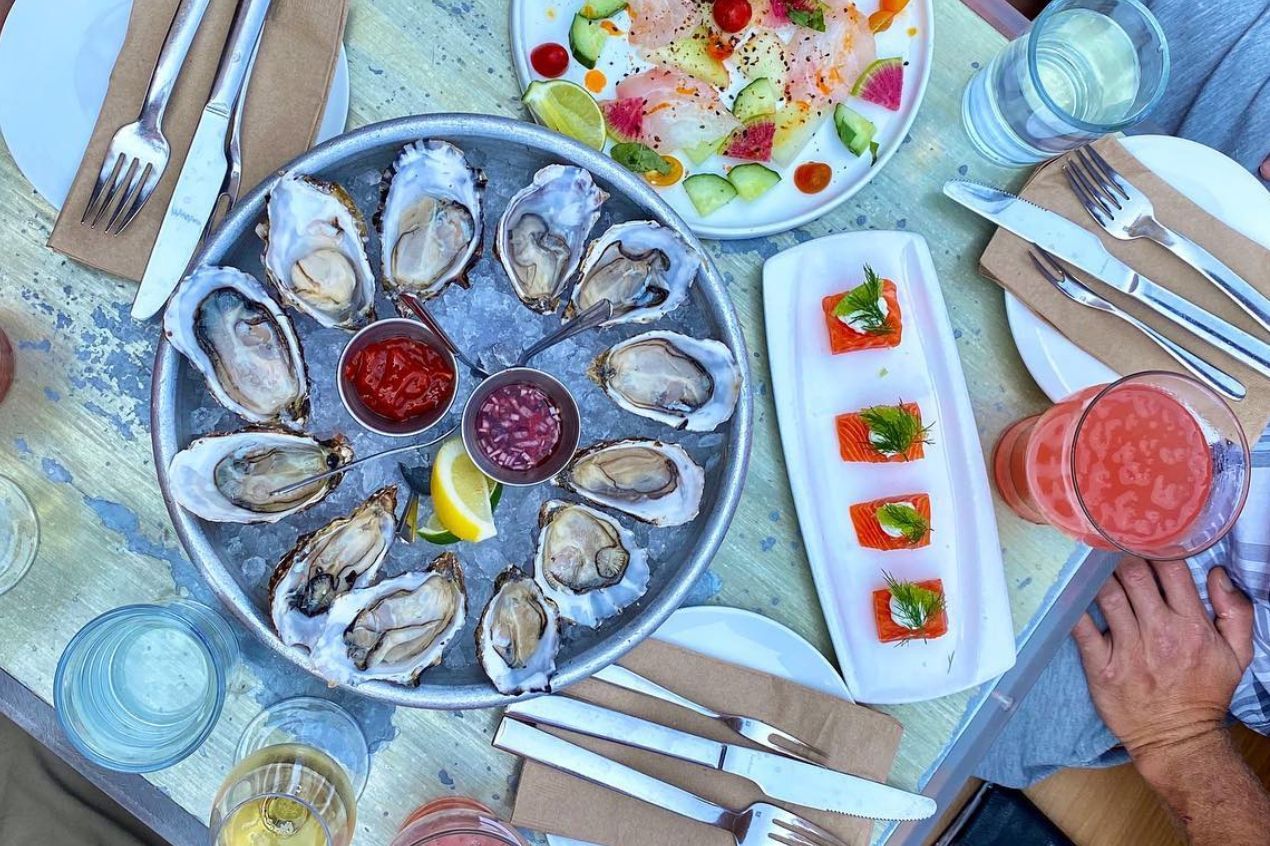 Be honest, you have an entire album on oyster towers and side trips to Tomales Bay for oyster shucking! San Francisco is surrounded by water, which is wonderful news for your stomach and your phone's camera roll. It has access to some of the best seafood in the country like crab, salmon, and tuna due to its location near the shore.
Use this guide to accomplish your goals of eating your annual fresh oysters' quota, enjoying a nice piece of fish for lunch, or enjoying some spicy marinated poke with some chips.
Hog Island Oyster Bar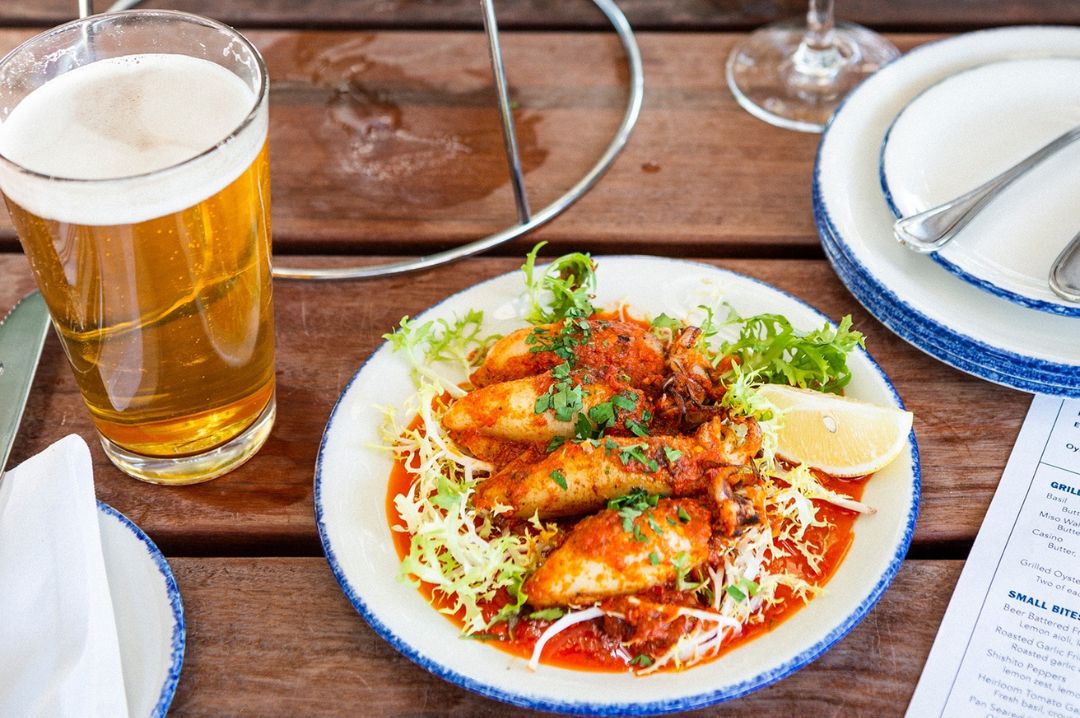 Image Source- Hog Island Oyster Bar
The only thing better than eating grilled or raw oysters is doing it next to a large expansive body of water. Located in the Ferry Building Marketplace, Hog Island Oyster Co. features a wonderful waterfront patio where you may unwind with a dozen sweetwater oysters and reflect on the cycle of life.
You can enjoy incredible seafood and hand-crafted cocktails in this stunning setting. Go for a day drinking with your friends or solo at this amazing location to have a glass of chilled draft beer or a glass of wine with your favorite shellfish. Have a bowl of clam chowder while you're there. It is incredibly creamy and packed with big bacon bits and entire clams for added saltiness and will go amazingly with their classic cocktails like Bloody Mary and Old Fashioned or some delicious seasonal cocktails from the menu. Even if you don't like alcohol you can enjoy their non-alcoholic beverages with your seafood item.
Address:
1 Ferry Building 11A, The Embarcadero, San Francisco, CA 94111
Thanh Long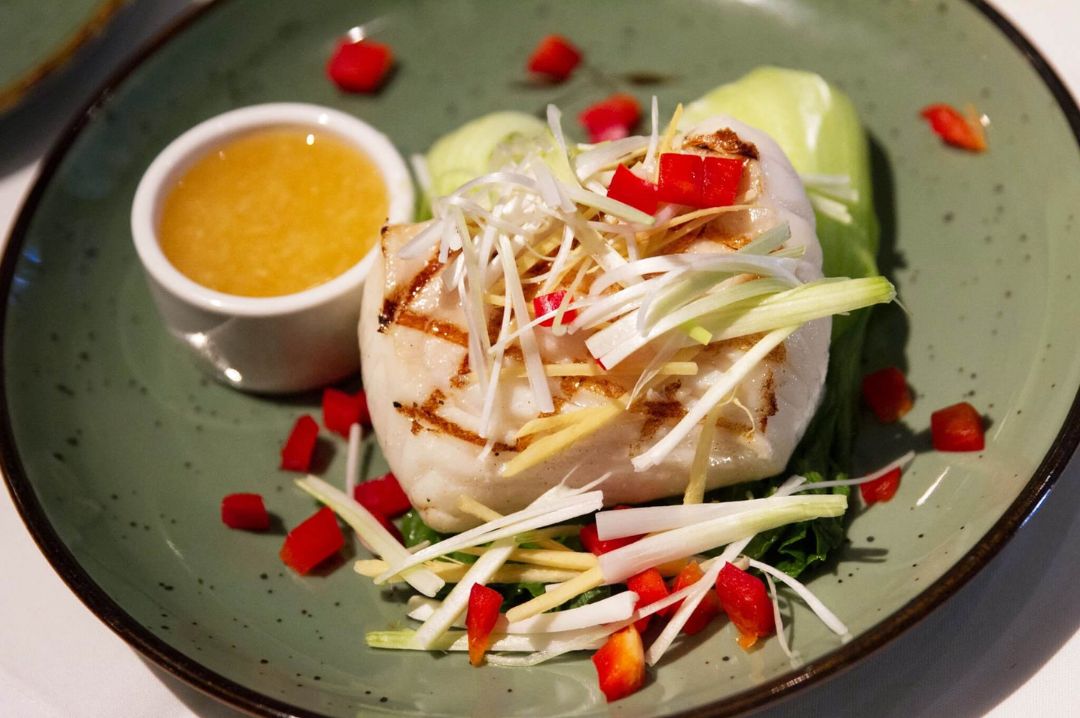 Image Source- Thanh Long
The full roast crab from Thanh Long is iconic on a level with Beyoncé's halftime performance. Years after the sunset institution opened, the crabs coated with exotic spices continue to draw audiences from all over. Their garlic noodles are equally delicious, it is springy and filled with an entire head of garlic.
This Vietnamese seafood restaurant's dining area is constantly crowded with guests wearing plastic bibs licking butter from their fingers, tossing leg crackers like sparklers, and gorging on broiled shrimp toast, enormous tiger prawns, and other seafood. The restaurant is not only popular for its amazing seafood, but they also have delicious specialty cocktails like Green Dragon, Ohio Punch, and Hanoi Sunset that go amazingly with its food menu. You will also get an extensive list of wine, wine by the glass, beers, and even champagne to choose from with your seafood.
Address:
2847, Stevens Creek Blvd, Santa Clara, CA 95050
Ernest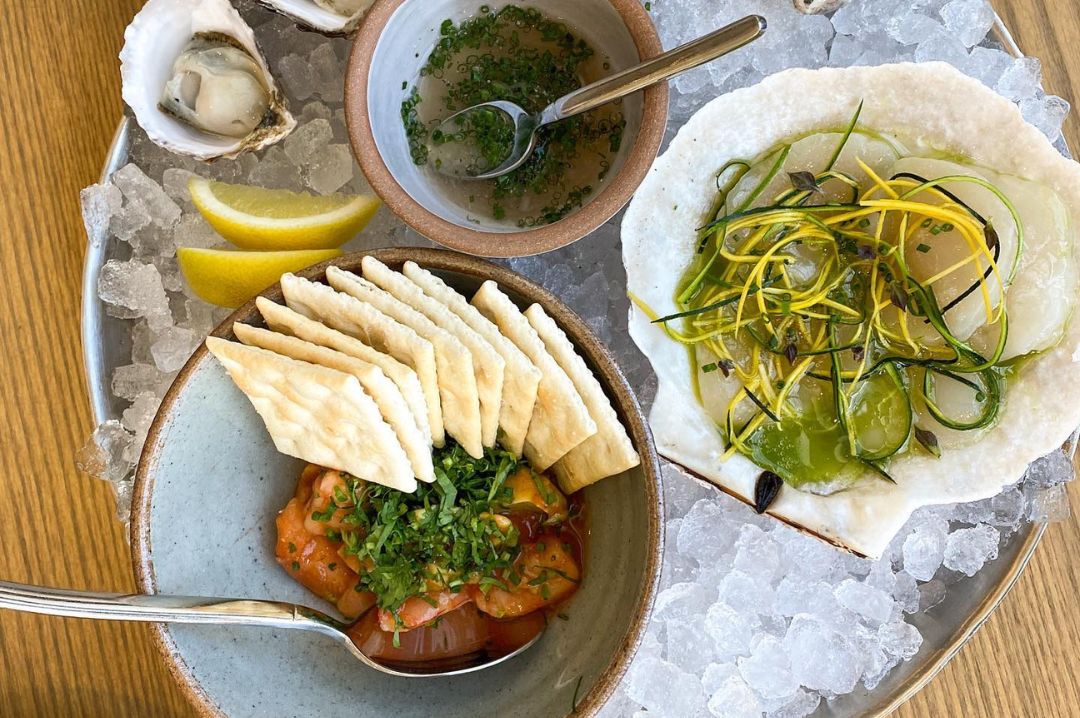 Image Source- Ernest
More frequently than Pooh Bear dousing himself in honey, we think about Ernest in the Mission's raw bar options. Asian-inspired delicacies, such as beef tartare with sparkling ikura on top, uni spoons with jamón serrano, and scallops with a zing from fresh wasabi, can shine thanks to the menu's changing offerings.
Grab a glass of chilled beer and a snack at the bar with your group to indulge in some juicy gossip or talk about your favorite football team. Enjoy some of their classic cocktails like Cheri Negroni or sit with a glass of wine from their extensive list in this relaxed and fun environment. You can also celebrate your special moments with their reserved collection of the wine list, which is available upon request.
Address:
1890 Bryant Street, Suite 100, San Francisco, CA 94110
Bar Crudo
Image Source- BarCrudo
Bar Crudo serves double duty as a fantastic seafood restaurant and a bar perfect for all types of casual dating. People frequently visit this restaurant for its amazing smokey seafood chowder, which is packed with shrimp, squid, various kinds of fish, mussels, and bacon. Their oysters and marinated mussels are equally popular among regular guests.
The amazing seafood happy hour (5–6:30 pm) from Monday to Saturday at Bar Crudo never fails to entice people with its $2 oysters, $5 beers, and $8 wine specials. You can also sit with a glass of draft or a can of beer in this amazing location. Celebrate your date night with some wine and Herb & Jalapeno Marinated Mussels.
Address:
655 Divisadero St., SF CA 94117
La Mar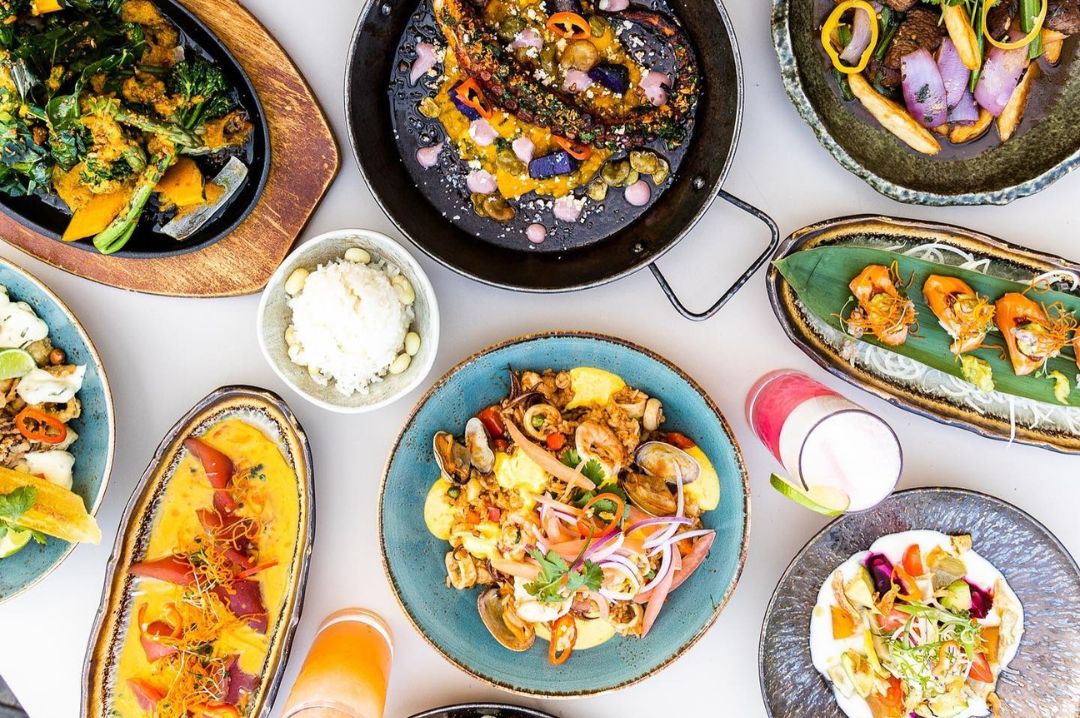 Image Source- La Mar
La Mar, which is essentially a waterfront party, has two bar areas and a dining room with high ceilings that resemble a stylish hotel lobby someplace on Miami Beach. You will feel like drinking their specialty pisco sours and eating zesty ceviche, sushi made in Peruvian style, grilled scallops on lentil tacu-tacu, and fish of the day with aji chimichurri on this covered waterfront deck that overlooks several piers.
This small-plate restaurant is constantly crowded with visitors! You will see locals stopping here for the daily Happy Hour from 3-5 pm with crispy squid ink tempura or people in town for some sort of gathering, so a night here is undoubtedly lively. You can also find some of their signature cocktails, which are even available in bottles of four like El Volcan, Spicy Melon, The Black Angel, and many more.
Address:
Pier 1 ½ The Embarcadero, SF, CA 94111
Written by Aparna Dutta, Beverage Trade Network
Header Image Source : BarCrudo
South San Francisco Conference Center, 255 South Airport Boulevard, South San Francisco, CA 94080, United States.
Register Now
South San Francisco Conference Center, 255 South Airport Boulevard, South San Francisco, CA 94080, United States
Register Now