Keys to the 10 Best Hidden Bars in San Francisco
Know how to get into the 10 Best Secret Bars of San Francisco.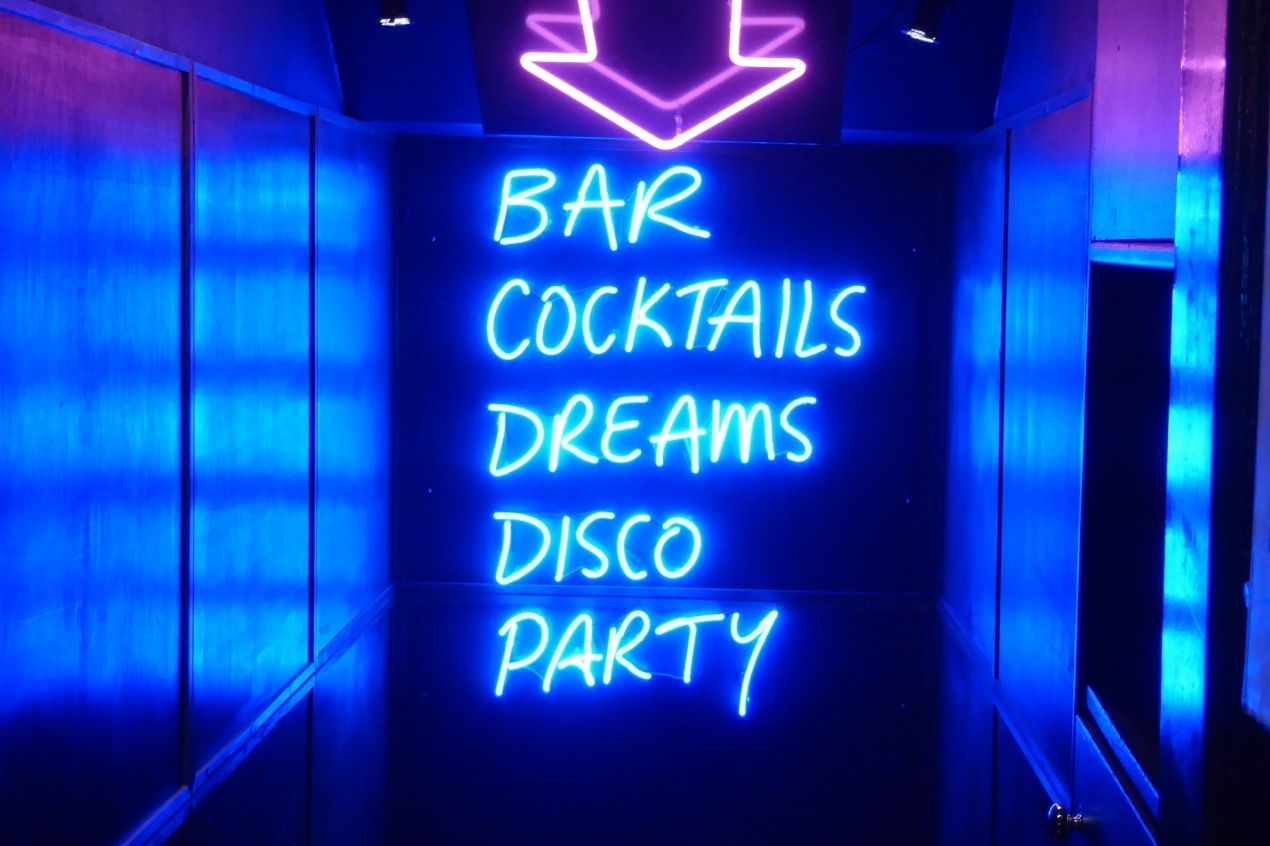 There are only a few things San Franciscans love more than a good cocktail, and one of them is somewhere exclusive to drink it. From tiny bars within cocktail bars to password-protected basements, the best speakeasies in San Francisco offer secrecy, hidden doors, and some of the best drinks in town. These spots offer all the members-only vibes and experience of a private club, and your friends will be impressed you even know these exist. So whether you seek clandestine back rooms (inside some of the best restaurants in San Francisco) or intimate whiskey bars, it might take a little extra work to find these speakeasies in San Francisco—but it's worth it.
Holy Mountain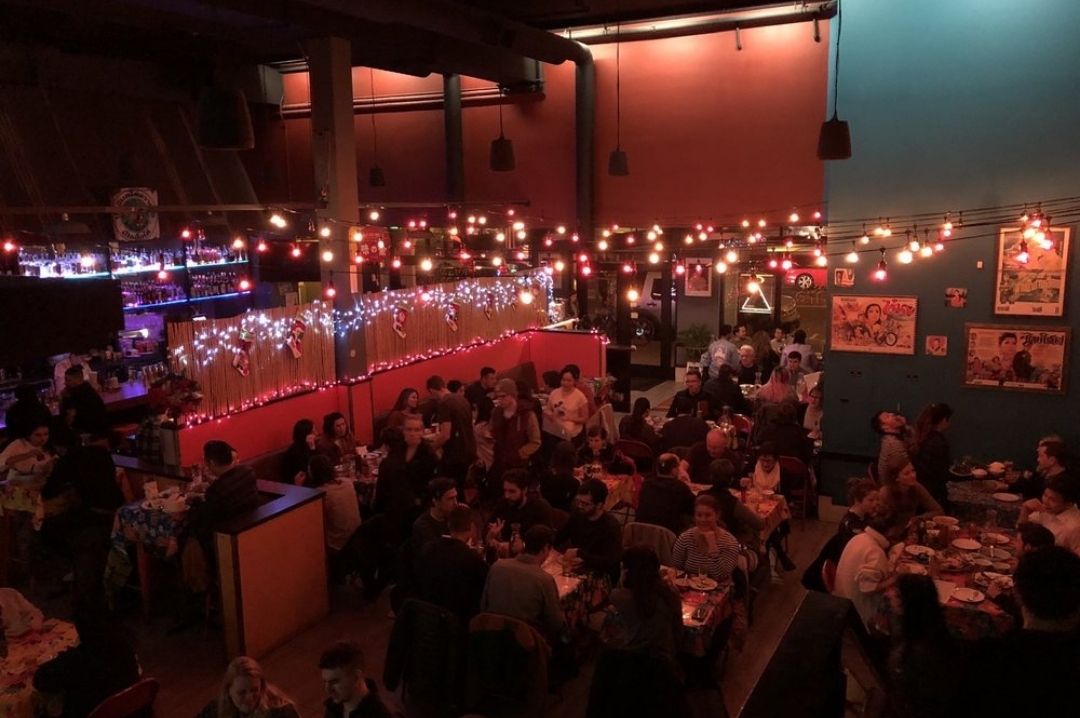 Holy Mountain, Source Yelp
Tucked away above Hawker Fare in the Mission, this unadvertised drinking den (save a neon sign of a triangle with a halo above it) pushes freshly juiced Tiki drinks (that are tart, boozy, and light on sugar), plus a weekly punch bowl that they ladle out of a creatively carved watermelon. Look for the giant penis carved into the leather panels that wrap the bar pillars, along with a bunch of other non-dick "hieroglyphics" like feathers and knives. You can get in by literally climbing a mountain to get to this place - follow the giant staircase in the back left of the bar to the neon sign and then hang a right.
Location - 680 Valencia St #1126, San Francisco, CA 94110, United States
Marianne's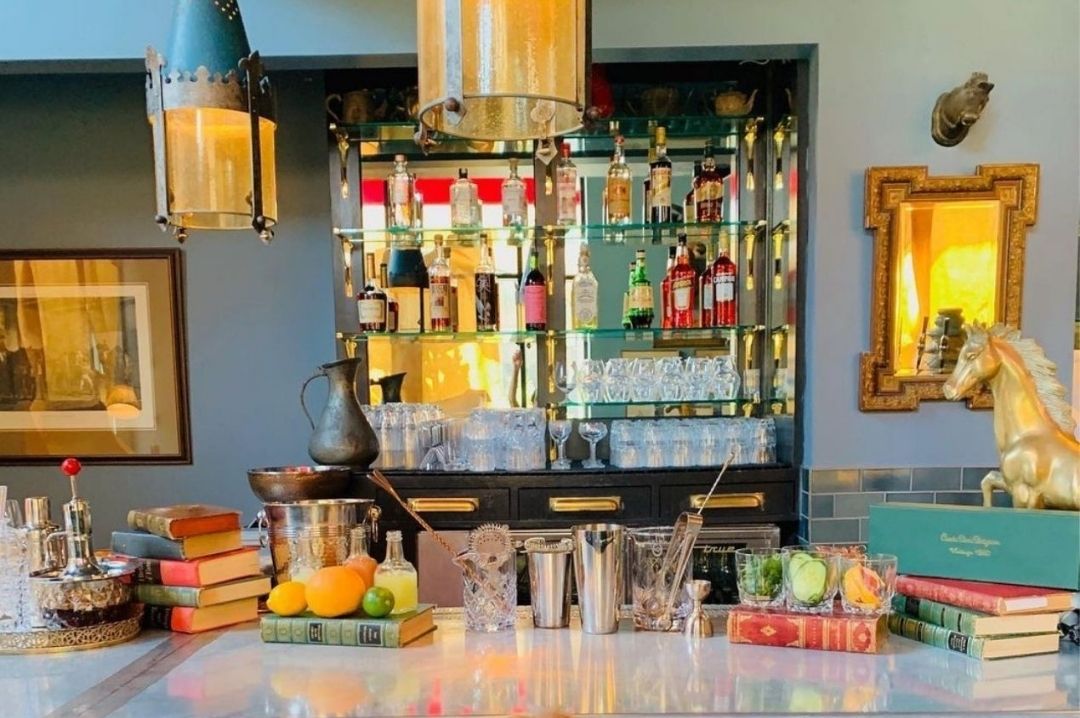 Marianne's, Source Instagram
Book ahead to access this small hidden bar named after Mick Jagger's famous ex, Marianne Faithfull. The decor is inspired by her 60s bohemian style, with ambient music and card games to entertain you. To get in, punch in the entry code, and once you are inside, knock on the door to your immediate left, and someone will let you in. (Oh, and make sure it is not before 10 pm, it is not open then.) It started as a private bar—but the public finally gained access in 2016. The Ken Fulk-designed space is cozy and dimly lit, lined with books, zebra-print alcove booths, and chandeliers. Order from the Cavalier menu and choose from a shortlist of drinks, some with rock music references like the Rolling Stones-inspired Sticky Fingers, made with rye whiskey, Scotch, hazelnut liqueur, sweet vermouth, Grand Marnier, and lemon bitters.
Location - 360 Jessie St, San Francisco, CA 94103, United States
The Remedie Room at the Devil's Acre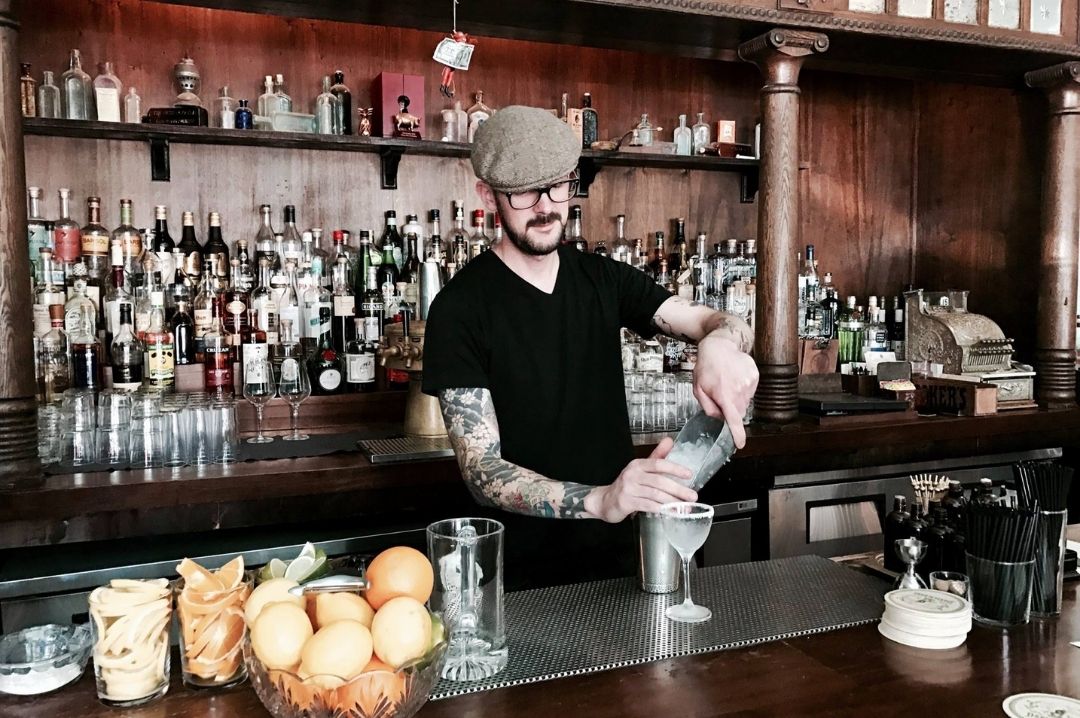 The Remedie Room at the Devil's Acre, Source Facebook
It is a dark, small cavern of a space that feels all kinds of right, brought to us by the Bourbon & Branch guys. The upstairs at The Devil's Acre is cool (especially the spinning cocktail shaker machines at the bar), but the downstairs is just way, way cooler. You can get in by making your way into The Devil's Acre, make a right and hug along the wall with the street-facing windows. Once you come to the end, you will find a didn't-realize-this-was-here staircase. Pop on down it and into unground glory.
You can see the doctors for apothecary-inspired remedies in the hidden room below The Devil's Acre. Libations and elixirs have been expertly crafted to help you celebrate or cure your troubles. It is open Friday and Saturday evenings and seats at most 30 people.
Location - 256 Columbus Ave, San Francisco, CA 94133, United States
Tivoli Sour Room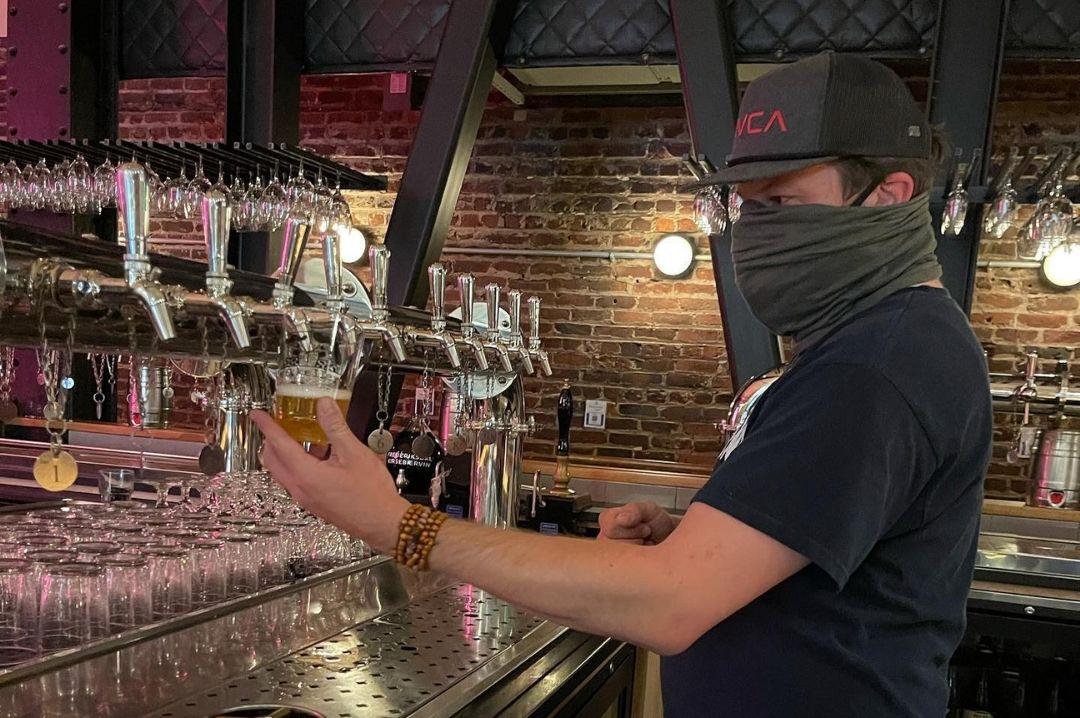 Mikkeller Bar, Source Facebook
Located in the basement, the Tivoli Sour Room eschews the dark, dimly lit secret bar theme in favor of a brightly lit, 60% mint green space with a super-psychedelic mural on one side and tiny windows that peer into Mikkeller Bar's insane keg room on the other. They've got it stocked with mostly sour beers that you will only have access to if you plan; it is only open Thursday-Saturday after 6 pm. You can get in by walking inside Mikkeller, then as soon as you get to the bar, turn around, and you will see a staircase to your right, head down that, make a left, and you will find the Sour Room down that hall.
Location - 34 Mason St, San Francisco, CA 94102, United States
Cold Drinks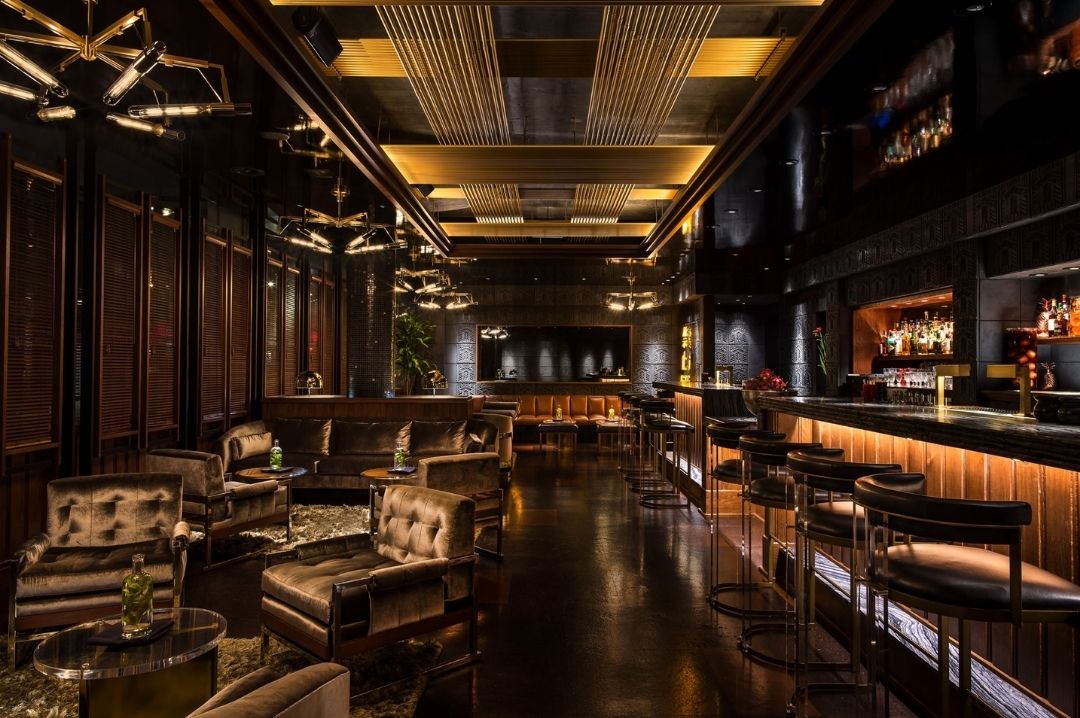 Cold Drinks, Source Facebook
Hidden inside Chinatown's massive China Live, Cold Drinks feels like an escape to a high-end bar in a major Asian city, with Blade Runner-esque wall tiles, a dramatic marble bar, and velvet gray couches. Their rich Scotch collection and elegant whisky cocktails suit every palate.
A swanky Shanghai speakeasy, Cold Drinks, mixes opulence with a touch of fun, featuring velvet gray couches, metallic black-and-gold bar chairs, and a Scotch-forward cocktail menu that ranges from light and creamy to boozy and neat. Have the Long Islay iced tea: served in a giant gold pineapple, the beverage is made from silky Absolut Elyx vodka, Bruichladdich, and Laphroaig Scotches, black tea with lemon and a touch of Coca-Cola. It's as delightful to look at as it is to drink.
Location - 644 Broadway, San Francisco, CA 94133, United States
The Den at WesBurger 'N' More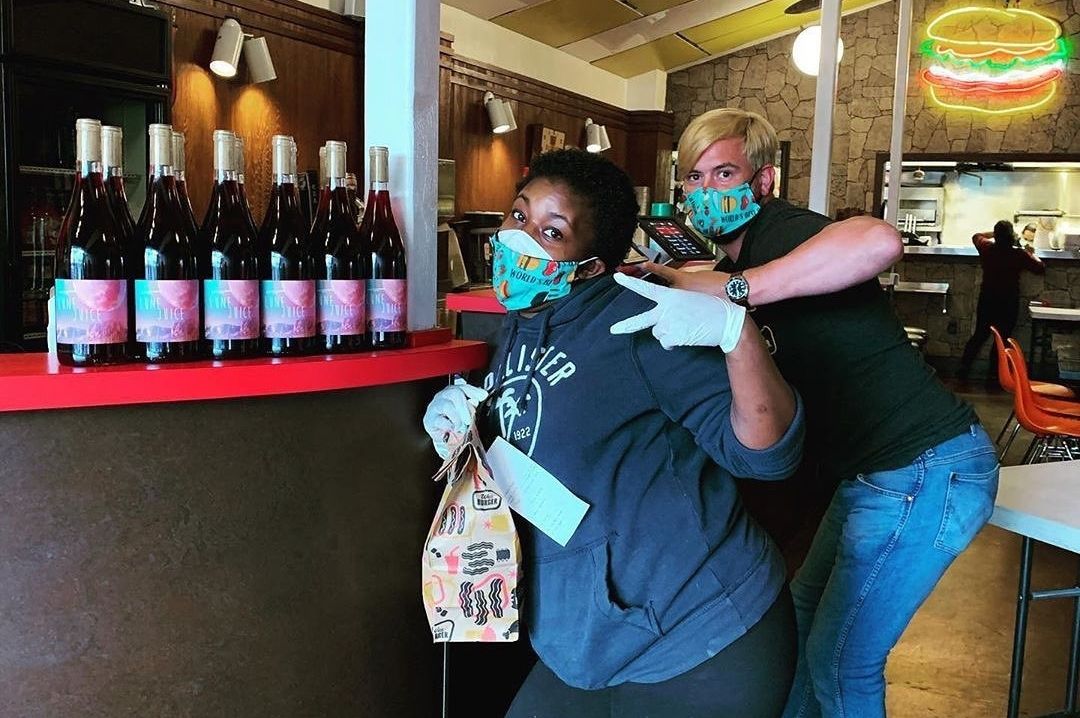 The Den at WesBurger 'N' More, Source Facebook
The Den wins for the tiniest bar in San Francisco. The closet-sized punch bar adjacent to WesBurger has no sign but look for the jungle-like foliage and glowing red light emanating from the minuscule storefront. It's a late-night spot that opens at 7 pm but stays open until 2 am, so head in with friends to sway to calypso music and drink from a low ABV drink selection of beer, wine, sake, cider, a punch fountain, and rotating drink specials including collaborations with neighbors like Mission Chinese. The Den's late-night food menu includes irresistible dishes like a pimento grilled cheese sandwich with strawberry jalapeno jelly.
Location - 2240 Mission St, San Francisco, CA 94110, United States
KnoWhere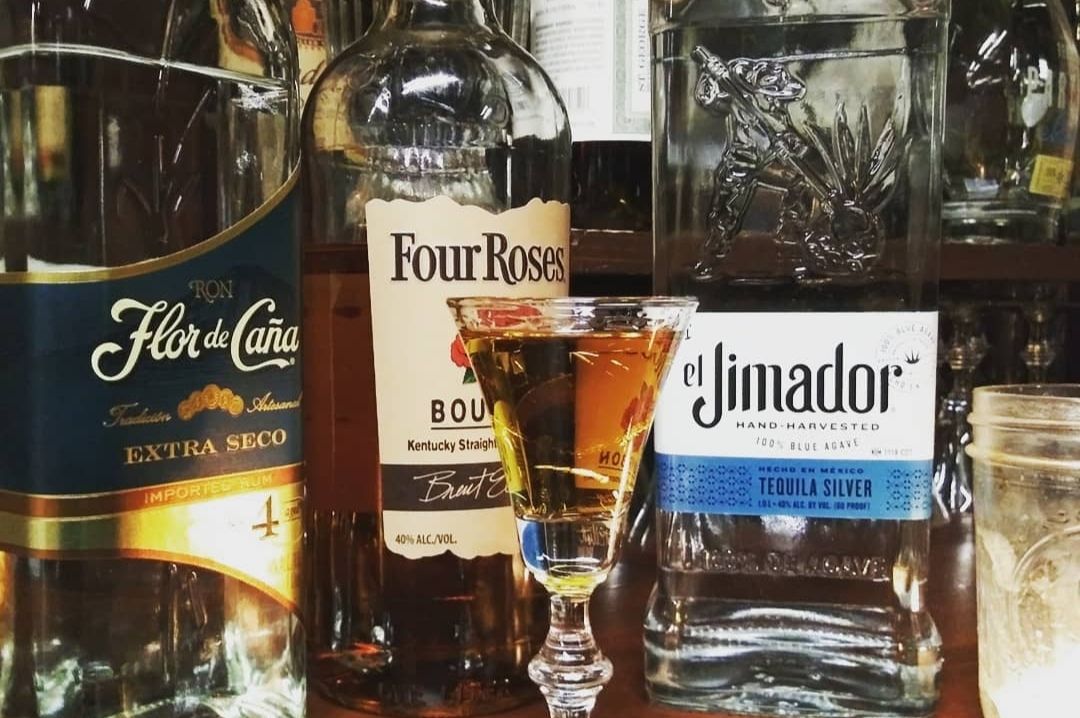 KnoWhere, Source Instagram
KnoWhere may have opened just a few months ago, but it feels like it was plucked directly out of the underground 20s bar scene. From the owners of the immersive, theatrical experience Speakeasy SF, KnoWhere continues the traditional prohibition vibes of overflowing champagne, swanky bow-tie apparel, and live jazz musicians nightly. Their cocktail menu plays along with patron favorites such as Russian Mistress and Black Manhattan. Behind a bookshelf, you will find a full 1920's casino, full cabaret theater, Joe's Clock Shop—and, incredibly, another hidden bar—plus a few more home-y surprises. To get in, look for the Joe's Clock Shop sign on Broadway, and tell them Joe sent you at the door.
Location - 644 Broadway, San Francisco, CA 94102
The Sequoia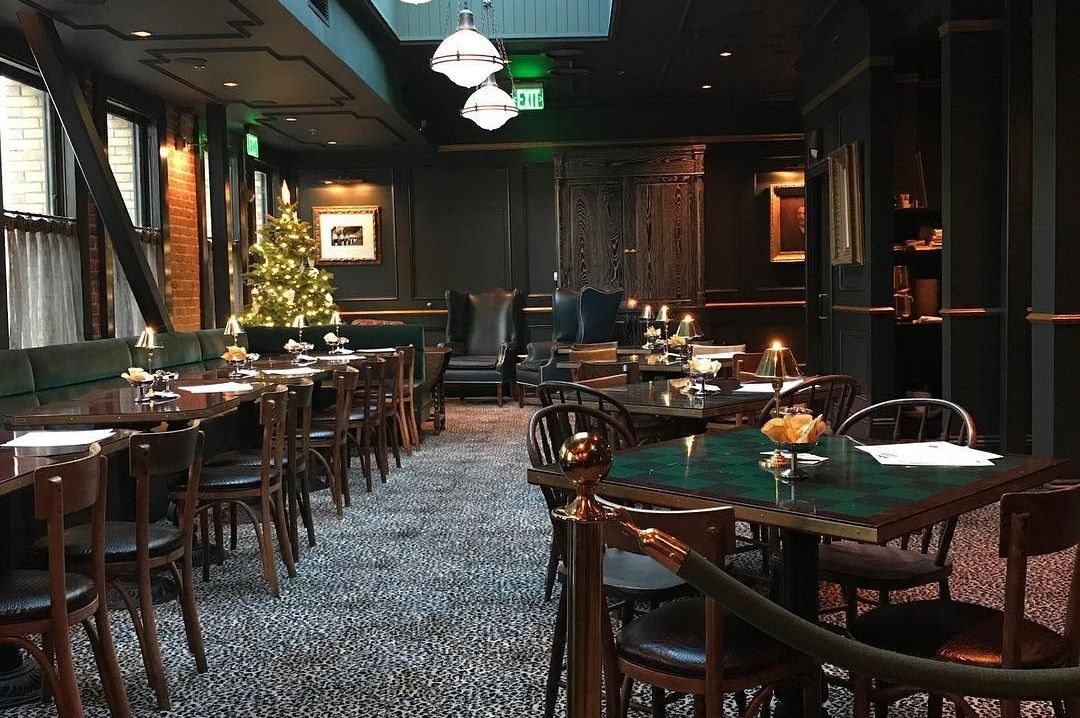 The Sequoia, Source Instagram
Even big-name chefs like Tyler Florence have jumped on the bar-within-a-bar trend. At his downtown San Francisco restaurant Wayfare Tavern, a super-exclusive top floor bar, The Sequoia, opened in February. Located on the 4th floor, The Sequoia, which is available for private events, has a separate entrance next to the restaurant.
Location - 1400 Geary Blvd, San Francisco, CA 94109, United States
15 Romolo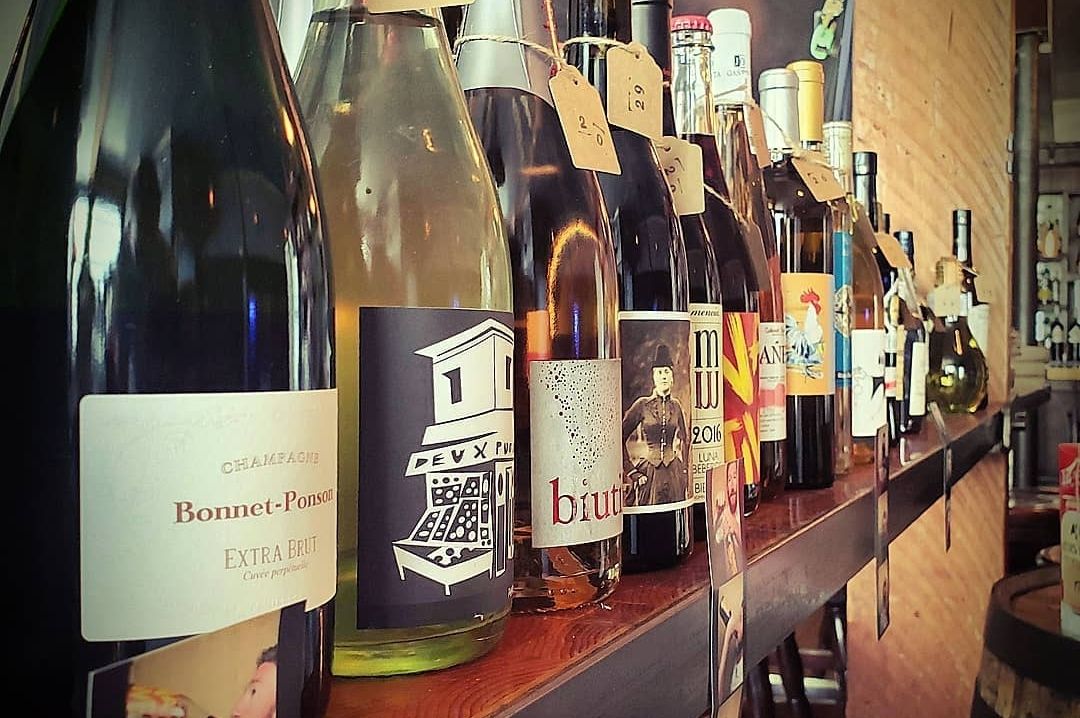 15 Romolo, Source Instagram
If bartender family trees were things, the one for 15 Romolo would be one of San Francisco's largest and most impressive. The man who did the bar program at ABV started there, as did the men behind Trick Dog. Romolo, located at 15 Romolo Pl, is one of San Francisco's most difficult bars to find, essentially because it's up a steep alleyway in the middle of strip club-filled Broadway that's otherwise totally vacant. But when you discover it, it's all the more worth it, with expertly crafted cocktails, a photo booth, and all the dark corners you could ever want. To get in, go north on Romolo Pl until you get to the Basque Hotel sign, take the first left at the red door, and you are in.
Musto Bar
The Battery, Source Instagram
This members-only bar inside swanky FiDi private club The Battery is only accessed via a secret bookcase lever. To get in, one needs to be a member or have a friend who's one. It's that easy/super hard.
Location - 717 Battery St, San Francisco, CA 94111, United States
Header Image: Photo by Nick Fewings on Unsplash