Holiday Popups in SF: From Miracle to Deck the Halls
Hanukkah, Christmas, or New Year, you name the holiday and a pop-up will be around in San Francisco to bring the vibes (and the drinks) to you.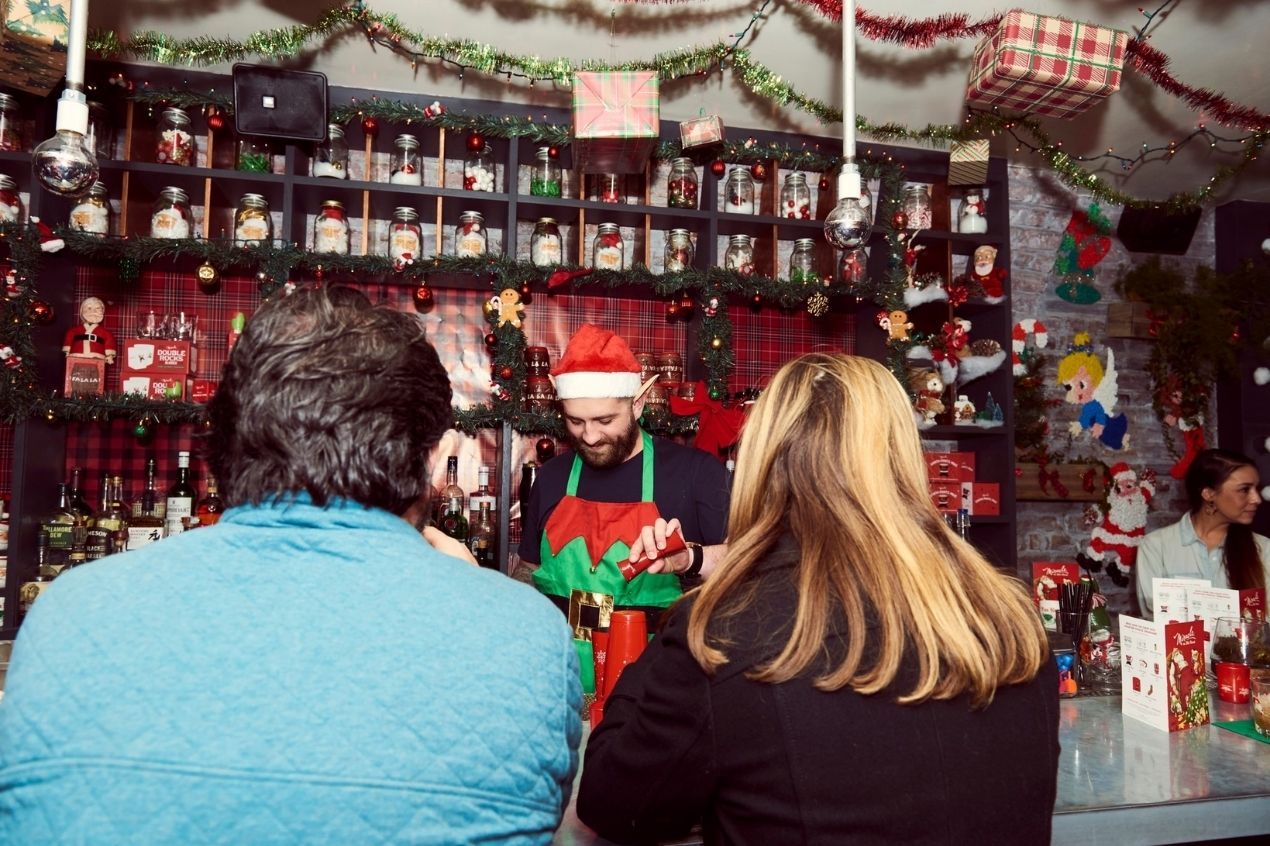 The blanket of the holiday season has already wrapped itself tightly around all of San Francisco. With Thanksgiving just gone, the business of holiday spirit and giving has picked up big time. As the city lights up bright for Hanukkah, Christmas and New Year, San Francisco will be home to some amazing holiday pop-up bars.
[[relatedPurchasesItems-28]]
Some pop-ups have already made their presence felt, others return once again to leave all attendees spellbound with all they have to offer, while a couple of them are one-day spectacles. Holiday pop-up bars will once again give San Francisco plenty to cheer about.
Miracle Pop-up Bar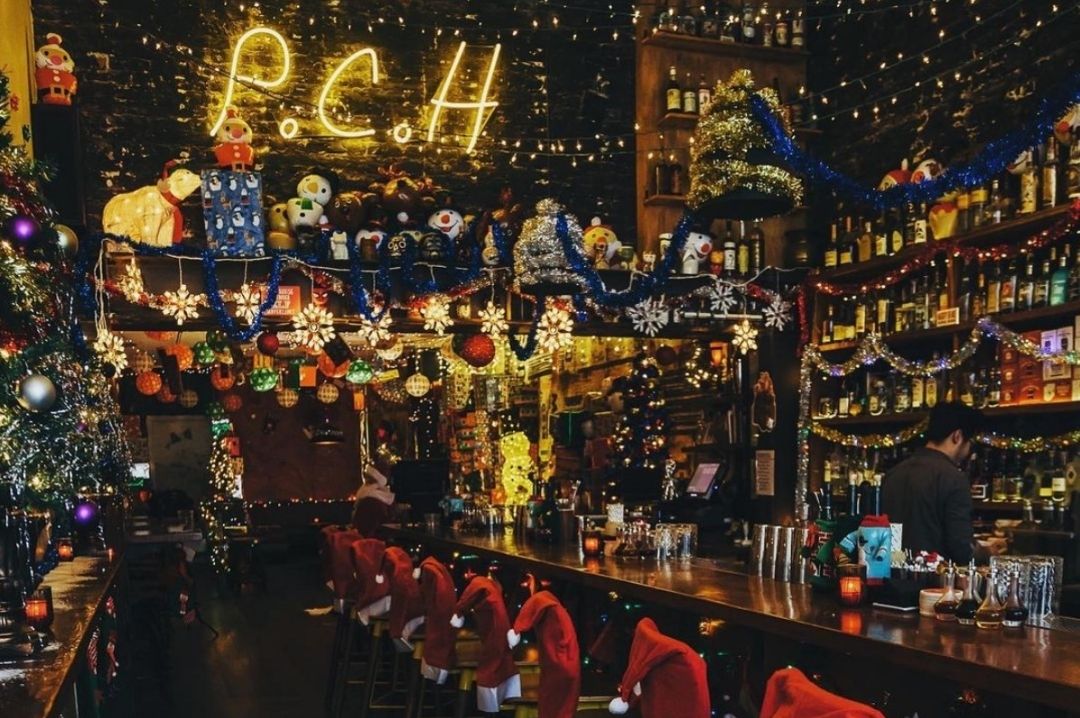 Pacific Cocktail Haven, Source Facebook
Greg Boehm, upon the advice he received from his mother, decided to halt construction of his cocktail bar and chose to instead turn the place into a pop-up bar serving holiday-themed cocktails. This was in 2014, in East Village, New York City. Right from the start, crowds swarmed over his establishment, and today, seven years later, Greg and his Miracle team have become popular across England, the Netherlands, Panama and Canada apart from numerous states in the USA.
This year, Miracle Pop-up Bar has come to Pacific Cocktail Haven in San Francisco since the 26th of November and will stay put until Christmas eve. The location will be draped in kitschy decor, serving professionally crafted cocktails, holiday-themed and otherwise. Gather a crowd and reclaim Christmas drinking at Miracle Pop-up Bar.
Timings-
Monday to Saturday- 5 pm to 12 am
Location- 550 Sutter Street, San Francisco, CA 94108
Deck the Halls Pop-Up Bar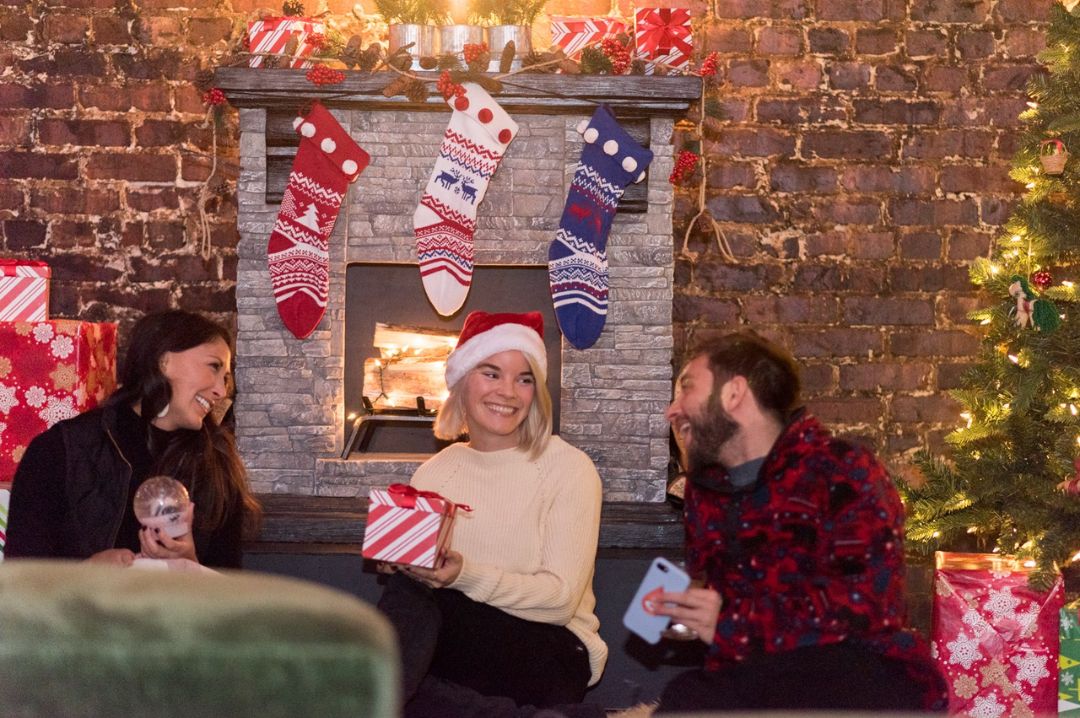 Deck the Halls Bar, Source Facebook
It seems this year Sutter Street is the place to go and grab some holiday cheer in the Bay area. There must have been some rumblings and some whispers going around about Deck the Halls already, for the annual pop-up bar is one of the most loved holiday drinking spots in all of San Francisco. Nick, Ken and Shahir's joint venture has grabbed a lot of attention and been showered plenty of love through the years for the flair they bring during the holidays.
On the menu at Deck the Halls, there's plenty of choices. Christmas themed cocktails like Bah Humbug, Snow Globe and Jelly Old Fashioned to name a few. There's also a trifecta of shots that will load you up on some heat during the Californian winters. The menu at the pop-up bar is rounded up by a couple of non-alcoholic options, Madonna and Baby Jesus. Come for the drinks, stay for the conversations and remember the fairy lights at Deck the Halls.
Timings-
Monday to Wednesday- 4 pm to 12 am
Thursday and Friday- 4 pm to 2 am
Saturday- 2 pm to 2 am
Sunday- 2 pm to 12 am
Location- 217 Sutter Street #5516, San Francisco, CA 94109
Sippin' Santa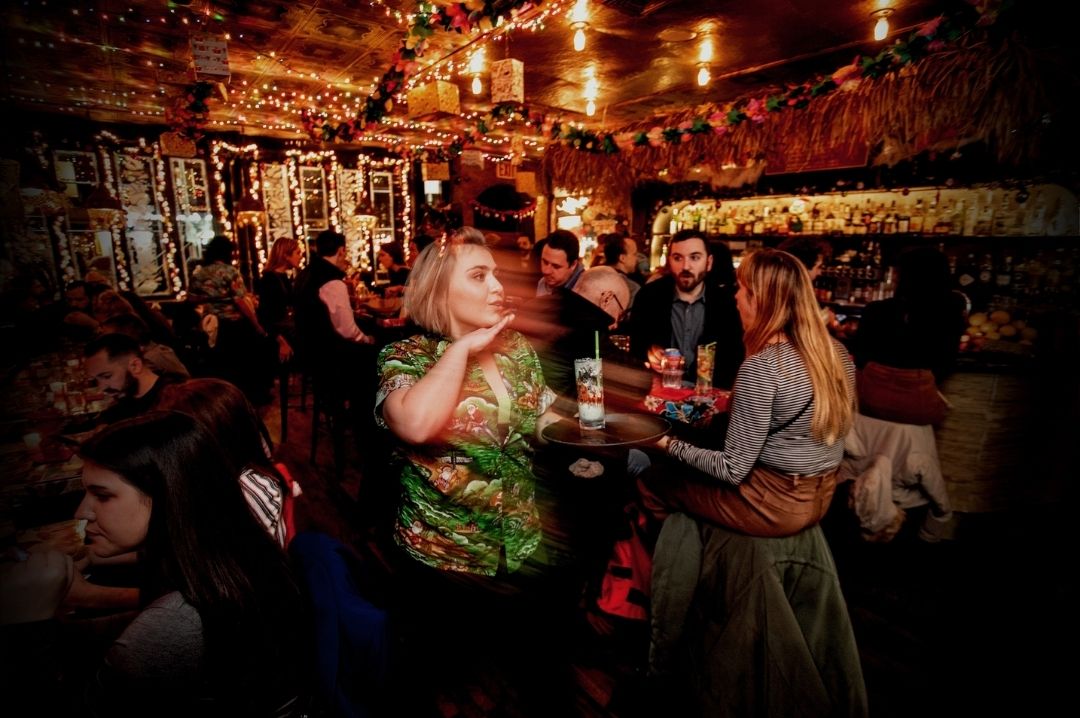 Beachbum Perry's Sippin' Santa, Source Facebook
For those who vibe with tropical Santa (yes, that is a thing) and not regular Santa, the pop-up bar you should call home this holiday season is Sippin' Santa at Kona's Street Market. Sippin' Santa was started in New York City, as the hippy companion to Miracle. Sippin' Santa reimagined a Christmas where our beloved Santa traded the sleigh, the snow and the pine trees for a sunny beach, palm trees and a surfboard.
Each year, the team at Sippin' Santa comes up with some unique concoctions to raise the roof on the holidays. This year, the menu will consist of drinks like the Kris Kringle Colada, the Christmas Eve of Destruction and a couple of other delightful drinks. Jeff "Beachbum" Berry has spoiled the peeps with Sippin' Santa and the spoiling is going to continue for another year. Big time! The pop-up began in November 2021 and will run through all of December.
Timings-
Tuesday to Thursday- 5 pm to 11 am
Friday and Saturday- 5 pm to 12 am
Location- 32 3rd Street, San Francisco, CA 94103
Del Mar's Santacon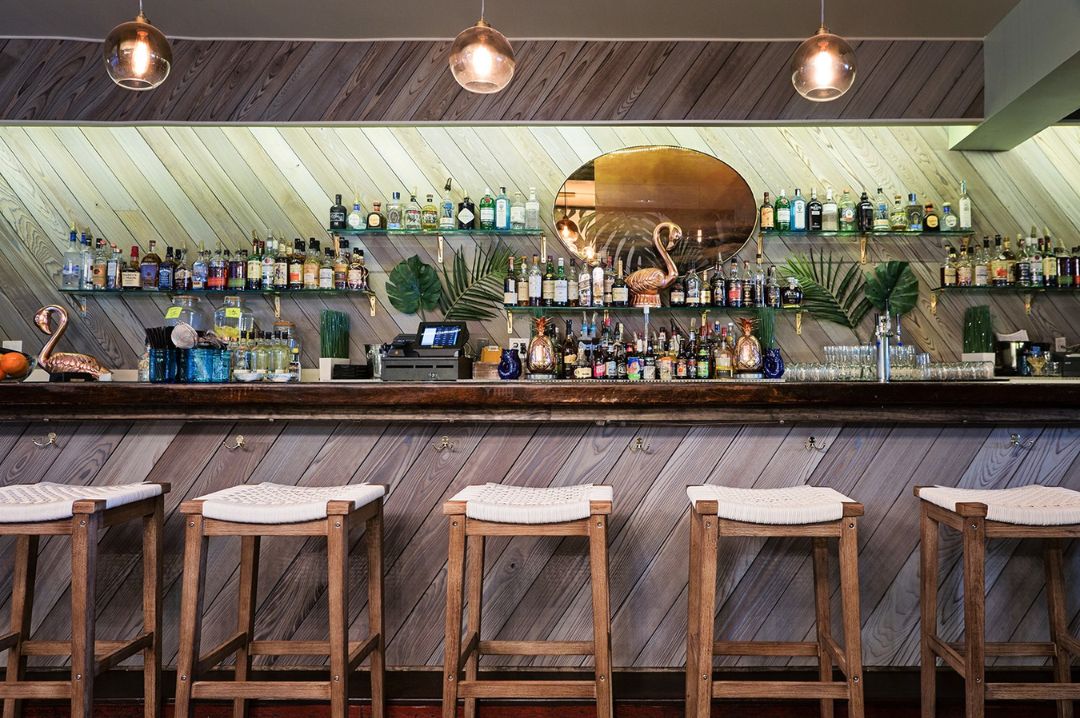 Del Mar San Francisco, Source Facebook
For those in Marina Bay, the ultimate Christmas party pop-up is returning for an annual Santacon celebration. Del Mar's Santacon is coming to town on the 11th of December this year and is bringing along plenty of things to jam and enjoy. From DJs turning the heat up with 12 hours of tunes, Del Mar's Santacon is going to be the hippest pop-up bar in the city and perhaps, all of California.
On the Del Mar's Santacon menu, there's a little bit of everything. Cocktail lovers can choose any of the pop-up's ten cocktails, including the likes of We Were Mint to Be (made with Real McCoy 3 yr rum, Malibu Rum, coconut water, lime juice, soda and mint) or the simple Dirty Palmer (featuring the Deep Eddy Sweet Tea vodka and lemonade). They have a couple of slushies on the menu, punch bowls perfect to drink if you are in a group. Of course, there's also the simple pleasure of sipping on a beer or wine. The beers are all heavyweights, with brands like Corona, Bud Light and others on the menu.
Vibe to the jams put on by DJ Lazyboy, DJ Maniakal and DJ D.Murray and celebrate the holidays with a bunch of cool people in Marina Bay.
Timings-
Doors open at 2 pm
Location- 2125 Lombard St, San Francisco, CA 94123
Friends with Benedicts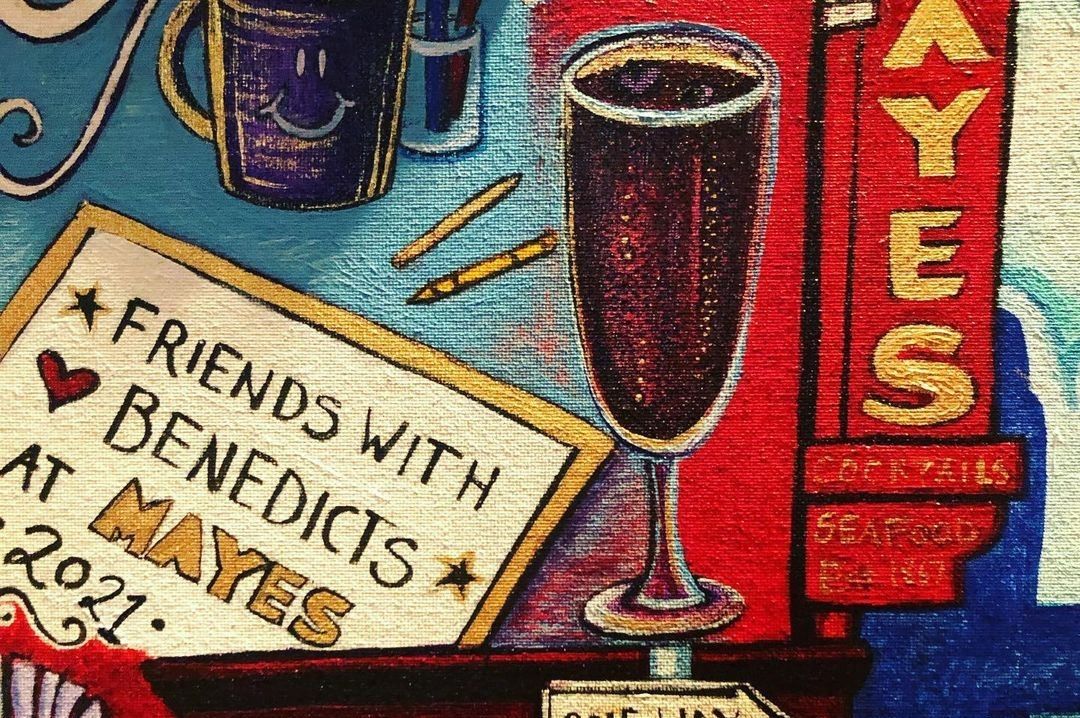 Friends with Benedicts Popup, Source Instagram
San Francisco's beloved Maye's Oyster House in Pol District is home to Friends with Benedicts, a brunch pop-up adventure that will be serving some amazing treats come the holiday season. Since the pop-up was established in 2015, they have had success with plenty of themed pop-ups they have done over the years like Star Wars, Game of Thrones just to name a few.
Friends with Benedict runs on the weekends and serves up juicy, comforting dishes like pancakes, burritos, French toasts and of course, a well-made eggs benedict. Alongside the food, there's also an easy-drinking menu in place with mimosas, bloody mary's and non-alcoholic options a part of a full-service bar. A local, homely pop-up perfect for a nice Christmas morning meal.
Timings-
Saturday and Sunday- 10 am to 3 pm
Location- Mayes Oyster House, 1233 Polk Street, San Francisco, CA 94109
Baytenders Party Experience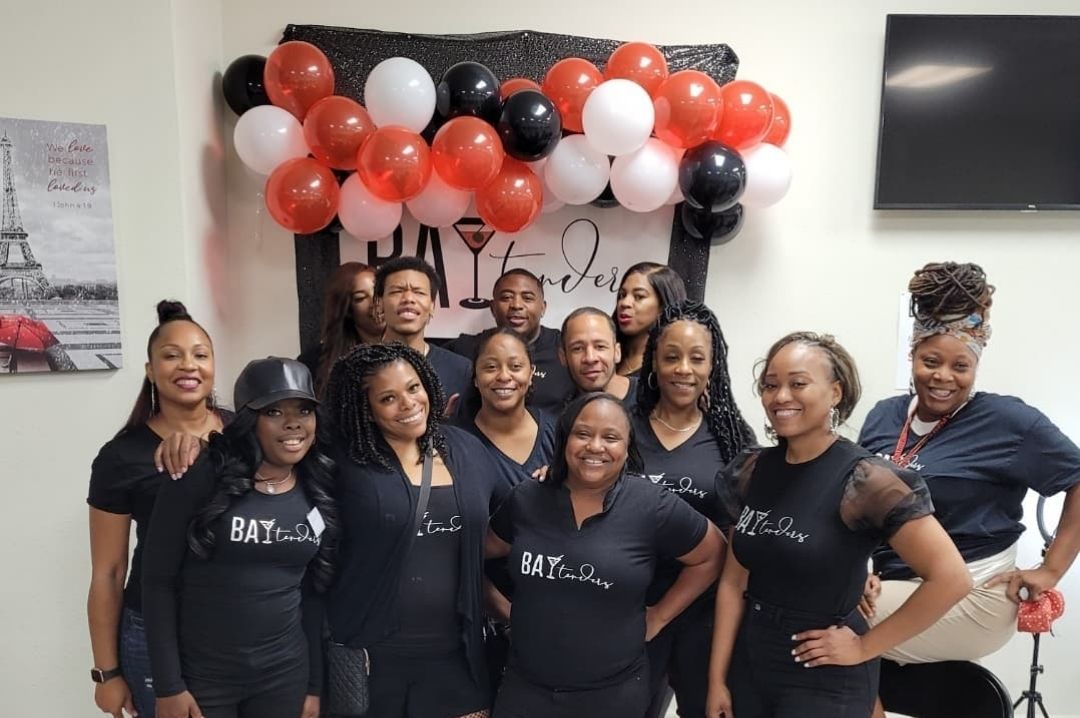 The Baytenders team, Source Facebook
For all those looking to enjoy a simple holiday season (by simple, we mean not overly spectacular), the Baytenders Holiday Mixology Party Experience is a great candidate for holiday pop-ups to visit. The holiday event is as much fun as any of the aforementioned pop-ups. The menu at Baytenders Party Experience is a great way to enter the holiday frenzy even if the event is a one-day spectacle.
Holiday inspired drinks, unlimited drinks, shots, food, games and prizes for winning those games, Baytenders Party Experience is the place to be with the gang. Ample opportunities to make new connections and bask in the glory of San Francisco's holiday glitz is unmissable. There's nothing to wait for. Grab the tickets before they are gone.
Timings-
18th December- 6 pm onwards
Location- Oakland Premiere Loft Space, 5701 International Boulevard, Building 12, Oakland, CA 94621
Header Image- Miracle Pop-Up, Source Facebook