Get a Smooth Entry to Top Secret Speakeasy Bars in San Francisco
We have got the passwords, access to hidden doors, and all the additional tricks that you need for getting entry in San Francisco's speakeasy bars.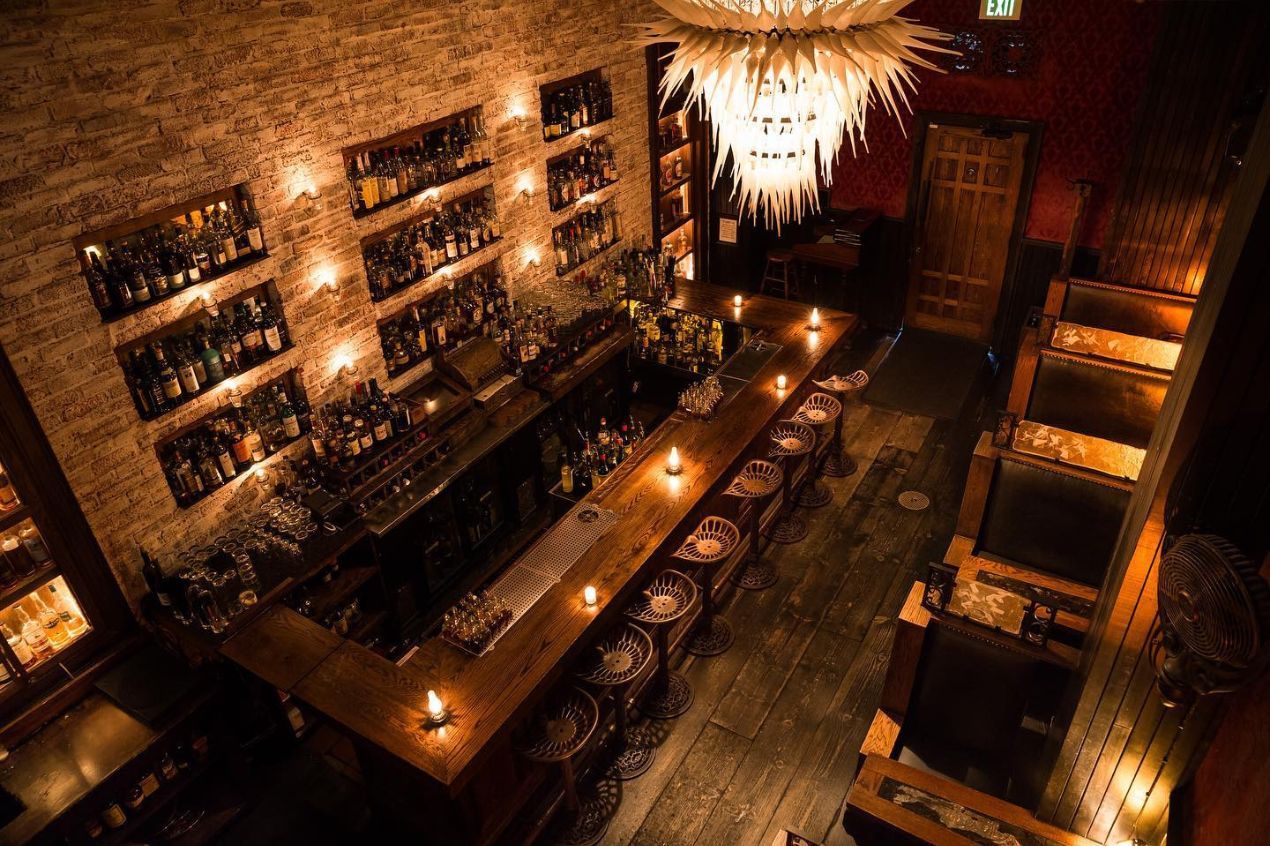 Speakeasy bars emerged because they became a necessity during Prohibition. But people had so much fun tippling and tap-dancing behind secret doors that they've survived into the twenty-first century.
Today you will get a new generation of innovative bar owners, mixologists, and entertainers who are dedicated to preserving the original spirit of these hidden haunts. It's no surprise that San Francisco is a lover of this trend, but given its secretive nature, you might miss these mysterious spots if you go looking on your own.
That's where we can help! From Chinatown to the Mission, here are the top secret and secret-ish bars in San Francisco where you'll find elegant decor, and delicious cocktails. For your benefit, we have also included how to get into all of them. Cheers!
Bar Nonnina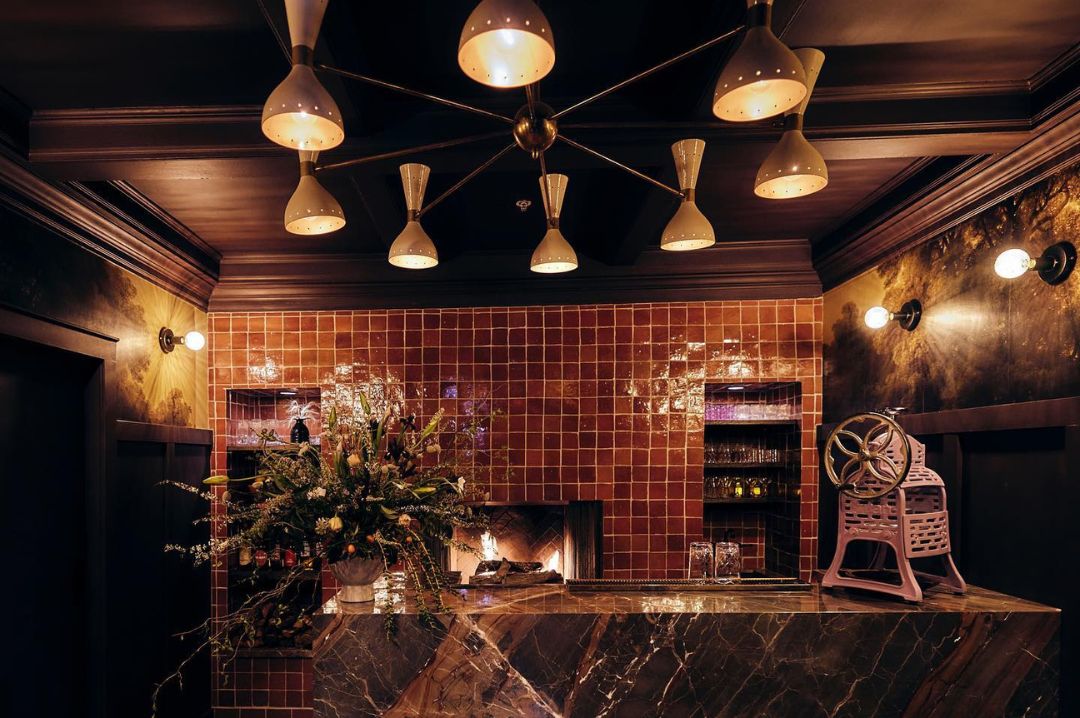 Image Source- Bar Nonnina
The place is concealed in a hidden area behind Fiorella's Inner Sunset rooftop dining room. The moment you enter Bar Nonnina you will see a cozy and beautiful bar with dark lighting and a green marble bar with lovely fresh flowers in front of a comfortable fireplace. The walls are covered in burgundy colors with a vintage chandelier hanging from the ceiling and several communal bar tables.
The cocktail menu at Bar Nonnina is quite different from that of Fiorella (both are excellent, for what it's worth), with drinks such as Galileo's Gaze (strawberry-infused gin, gentian aperitif, Bianco vermouth) and the people's favorite, the Slushy di Modena, a very drinkable and boozy slushy with gin, Amara d'Arancio Rosso, Lambrusco. To get an unforgettable experience you can order the three-course cocktail with food pairing which changes seasonally but contains dishes like Potato Croquettes and Corn Tortellini.
How to enter:
Walk the stairs to the rooftop. Take a left and proceed past all of the tables to a door on the far back wall's left. Walk through the neon-lit wallpapered corridor and open the pocket door on the right. The standing-room bar can accommodate five walk-in visitors; if you want a seat, you need to make a reservation.
Address:
1240 9th Ave.
San Francisco, CA 94122
Cold Drinks Bar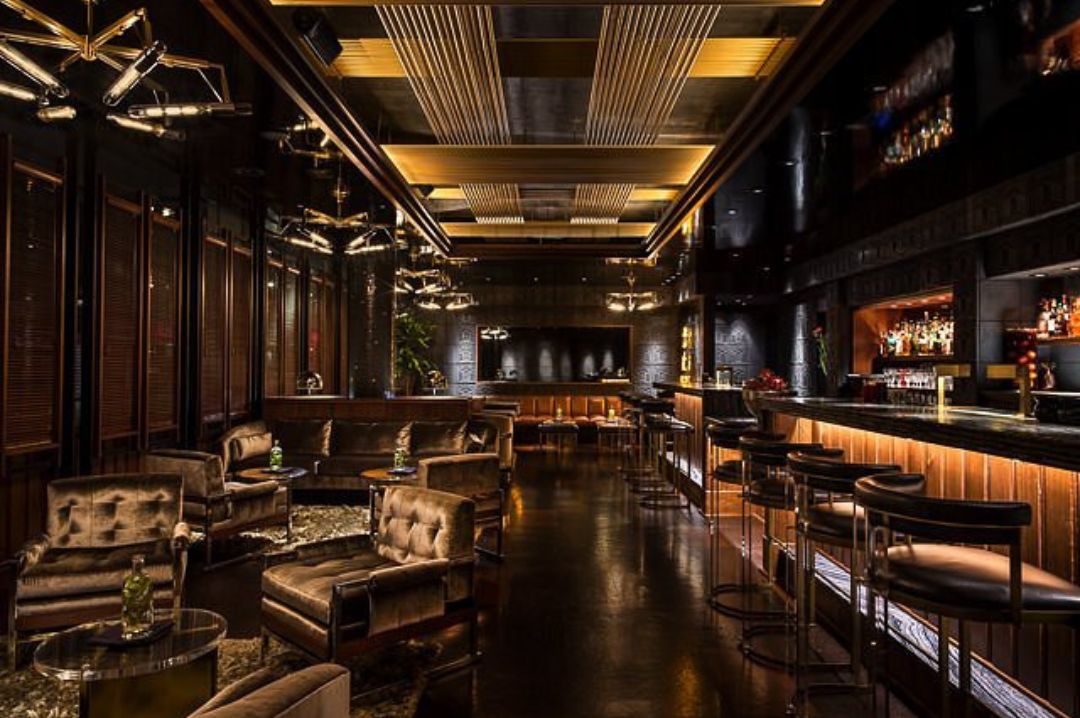 Image Source- Cold Drinks Bar
A classy bar that is nestled above the always-bustling China Live restaurant. The bar will give you the vibe of a stylish living room with loads of leather chairs and banquettes softened by grey velvet couches, plush rugs, and chandeliers with vial-shaped Edison bulbs.
The menu focuses mainly on Scotch, which is frequently used in a playful, creative manner by bartenders that know what they're doing and can undoubtedly make a drink that appeals to your tastes. Already a fan of scotch or whisky? Be careful, as the menu is huge and frequently comes with sticker shock, which can only be eased by the third or fourth sip of whatever you order.
How to enter:
Take the right staircase adjacent to the China Live entrance and look for the gold door with a black bat. Definitely make online reservations.
Address:
644 Broadway
San Francisco, CA 94133
Bourbon & Branch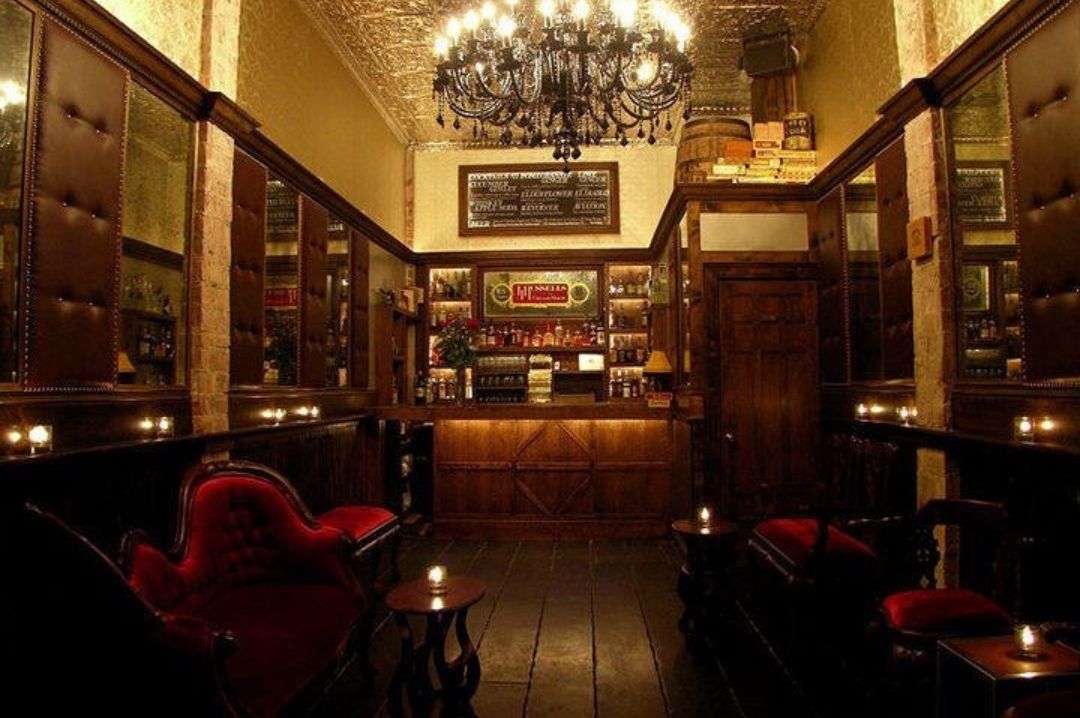 Image Source- Bourbon & Branch
Okay, so Bourbon & Branch hasn't exactly been a hidden gem since it reopened in 2006, but it is unquestionably one of the most speakeasy-style pubs on this list. That's partly because it was once a genuine speakeasy (or, at least, a basement room was), but largely because it was created to replicate everything one might feel while trying to drink during the 1920s when alcohol was banned.
This includes requiring a password (and a reservation) to enter, plenty of dark wood, snug booths, and expertly crafted liquors. What you won't find is mingling (your reservation includes seats, and standing at the bar is not permitted) or chaos (drinkers are asked to "Speak Easy"). Still, it's a nice homage to a past worth going back to. Another thing you must definitely remember is not to ask for "Cosmo".
How to enter:
Make an online reservation (credit card required). At the door, enter the password. Due to the reservation time constraint, expect to only remain for 90 minutes. Want to get in without going through so much trouble? The Library (concealed behind a bookshelf, of course) is open to the public with the password "books."
Address:
501 Jones St
San Francisco, CA 94102
Holy Mountain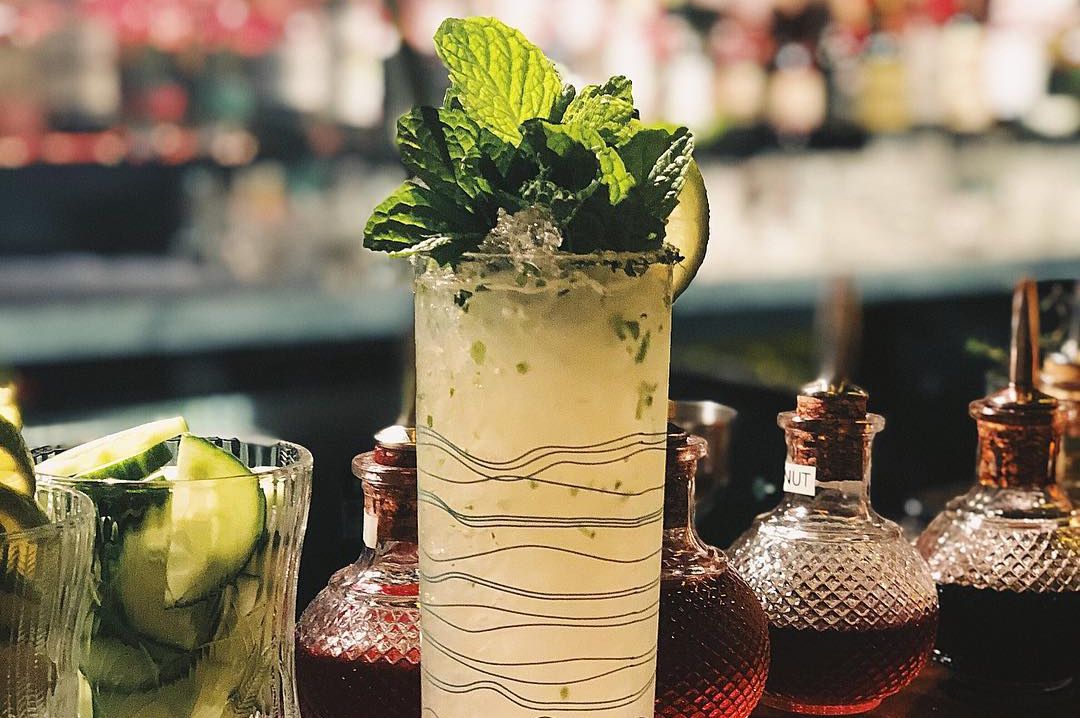 Image Source- Holy Mountain
Hawker Fare serves excellent Lao Issan street food in a lively, colorful, and relaxed setting. Then, to keep the night going, locate the restaurant's hidden bar. Holy Mountain caters to "your spirits and mine" in a cool, dimly lit location with lovely cocktails that are a bit more elegant than the "Painkiller #2" or "Penicillin" on the restaurant's main tiki bar menu.
You can also go for mezcal, tequila, or whiskey flights. And if you are in the mood to go all out order the Death Punch, which is handcrafted to order (you must select your spirit) and serves six to eight.
How to enter:
At the back of Hawker Fare, look for a neon triangle with a halo above it (the Holy Mountain) and climb the stairway. It is open from 6 p.m. to 11 p.m. on Fridays and Saturdays.
Address:
680 Valencia St (b/t 17th and 18th)
San Francisco, CA 94110
Wilson & Wilson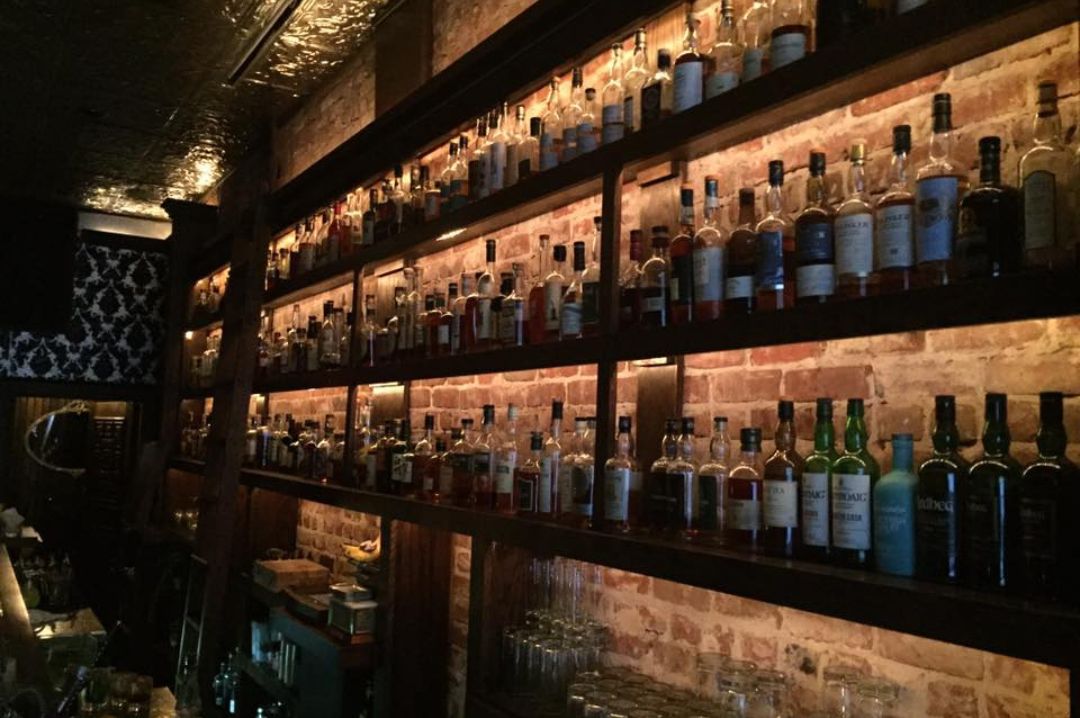 Image Source- Wilson & Wilson
If you want to elevate the "speakeasy" game, here's how to accomplish it: Make a reservation for Wilson and Wilson, a private detective firm that operates as a "hidden" bar within Bourbon & Branch.
The room is intimate, making it ideal for dates or conversations with a partner rather than large groups. You will get most of the drinks in case file style and they are even more spirit-forward and thought-provoking compared to those at its sister bar.
How to enter:
Make an online reservation for Thursday to Saturday and show the password at the door.
Address:
501 Jones St (at O'Farrell)
San Francisco, CA 94102
Written by Aparna Dutta, Beverage Trade Network
South San Francisco Conference Center, 255 South Airport Boulevard, South San Francisco, CA 94080, United States.
Register Now
South San Francisco Conference Center, 255 South Airport Boulevard, South San Francisco, CA 94080, United States
Register Now