Explore the most romantic restaurants in San Francisco for a Date Night
Indulge in a delicious meal while snuggling in a cozy booth at one of the most romantic restaurants in San Francisco.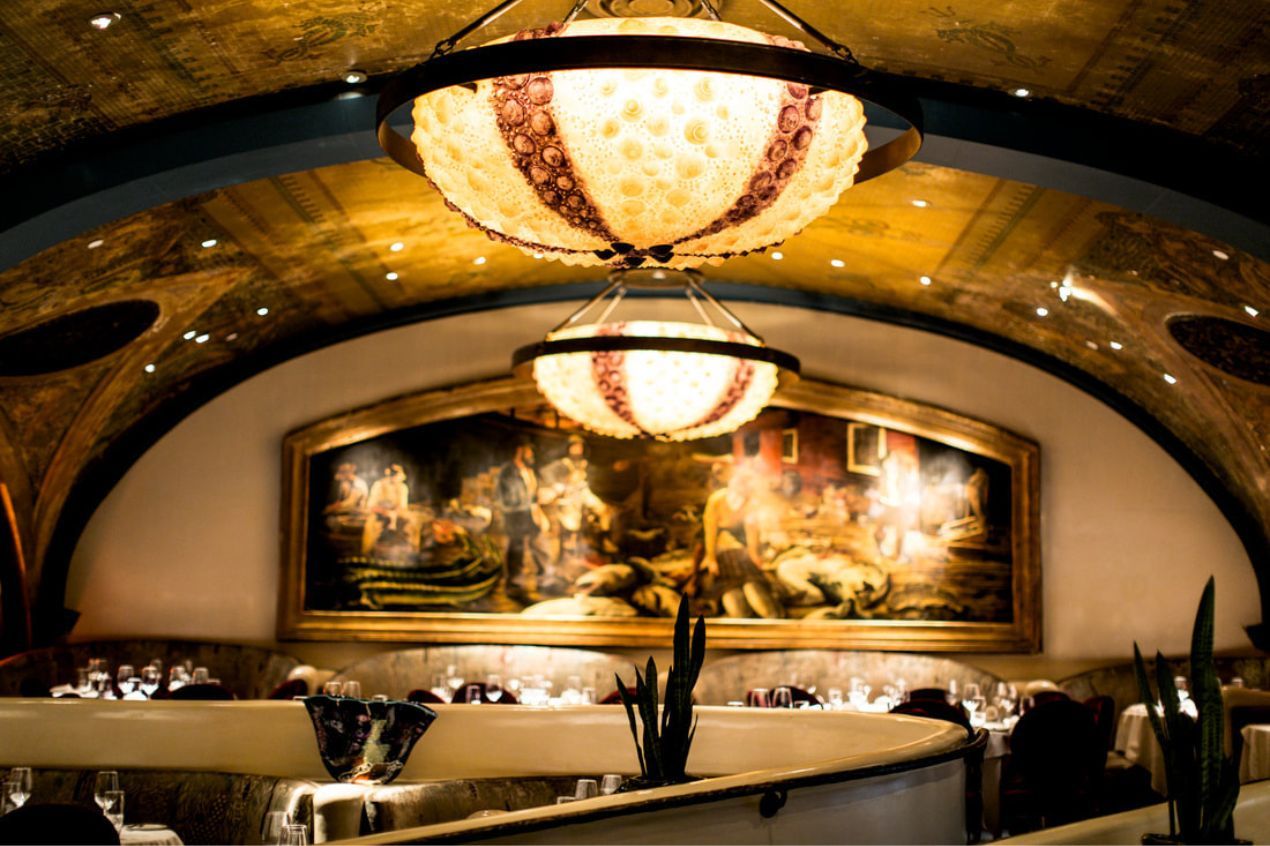 There are many different ways to describe a romantic restaurant in San Francisco. A low-budget date idea with affordable food and tea lights might be all that's required to get the heart going for new couples on their first or second dates (or anyone who hasn't yet had "the talk").
San Francisco makes it simple to have a romantic night out with its incredible selection of restaurants and cuisines. But where should you go if you want to surprise that special someone with a romantic date? There will always be traditional steakhouses and restaurants with red-checkered tablecloths, but there are also many hidden treasures that manage to offer a romantic atmosphere just as well.
We've compiled a list of San Francisco's most romantic restaurants because we believe that romance is about more than candles and quiet settings. Each of these restaurants offers something unique to take date night to the next level. All are great options for seducing or maintaining that spark, some with cozy booths for cuddling and others with white tablecloths or breathtaking views.
Penny Roma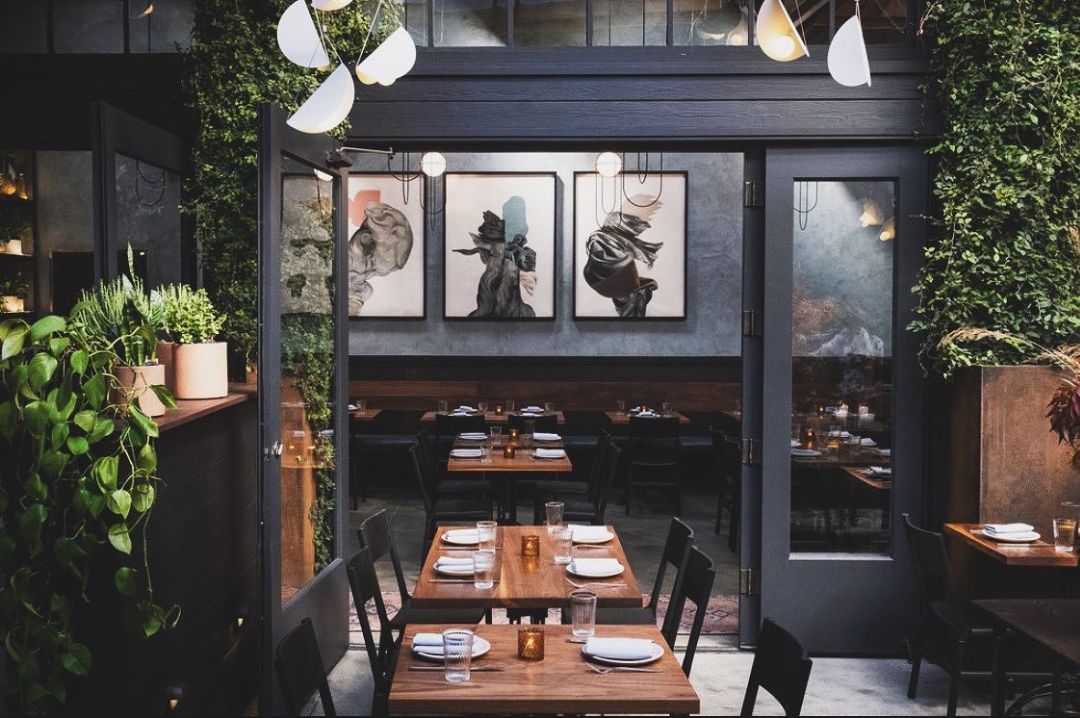 Image Source- Penny Roma
Chefs Ryan Pollnow and Thomas McNaughton, who formerly worked together at the Michelin-starred Flour+Water restaurant, created Penny Roma, one of San Francisco's newest and trendiest eateries. The dark setting, the fountain at the entrance, and the incredibly fulfilling classic Italian food at Penny Roma all scream romance. Reserve a seat at this restaurant to engage in conversation while sipping a fine bottle of wine and enjoying homemade pasta and dessert created with ingredients acquired from nearby farms and purveyors.
Address:
3000 20th Street
San Francisco CA, 94110
Contact:
415-826-7004
Matterhorn Restaurant and Bakery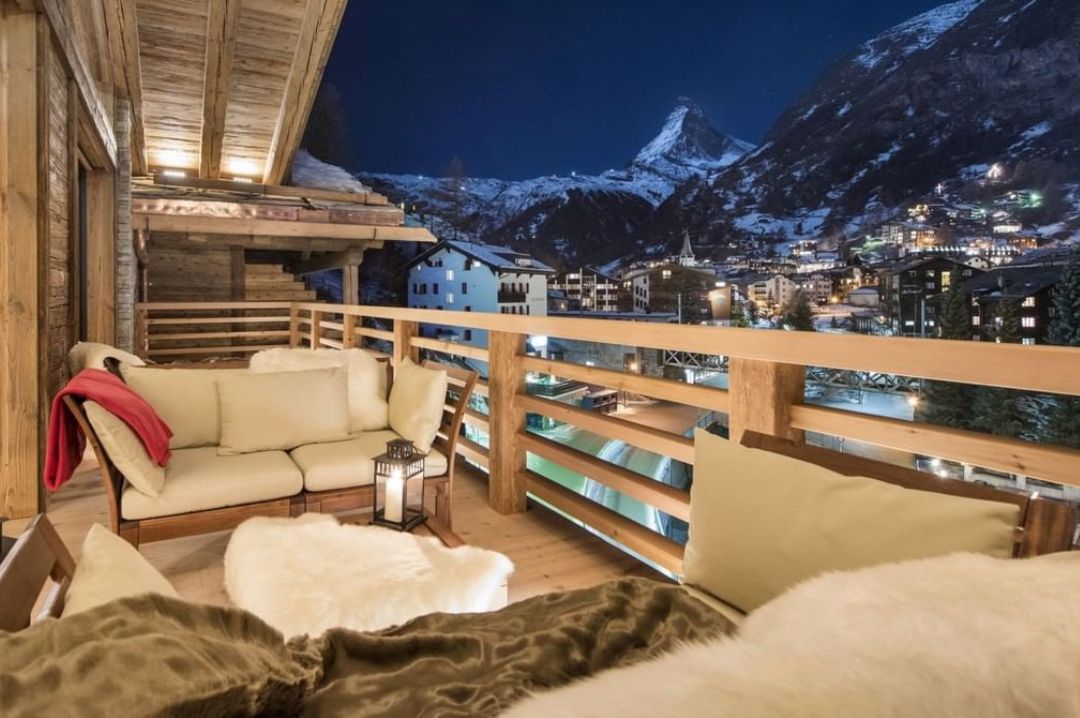 Image Source- Matterhorn Restaurant and Bakery
It's easy to imagine yourself with your special someone dining on a snow-covered Alpine mountain at this fondue classic, which is nestled on the border of Cow Hollow and Pacific Heights, especially if you're fortunate enough to score the gondola table for two. Lock eyes over a pot of sizzling cheese or beef fondue, and don't forget the custom that requires you to kiss your dining companion if you place the bread or dipping into the pot.
Address:
2323 Van Ness Ave
San Francisco, CA 94109
Contact:
(415) 829-7540
EPIC Steak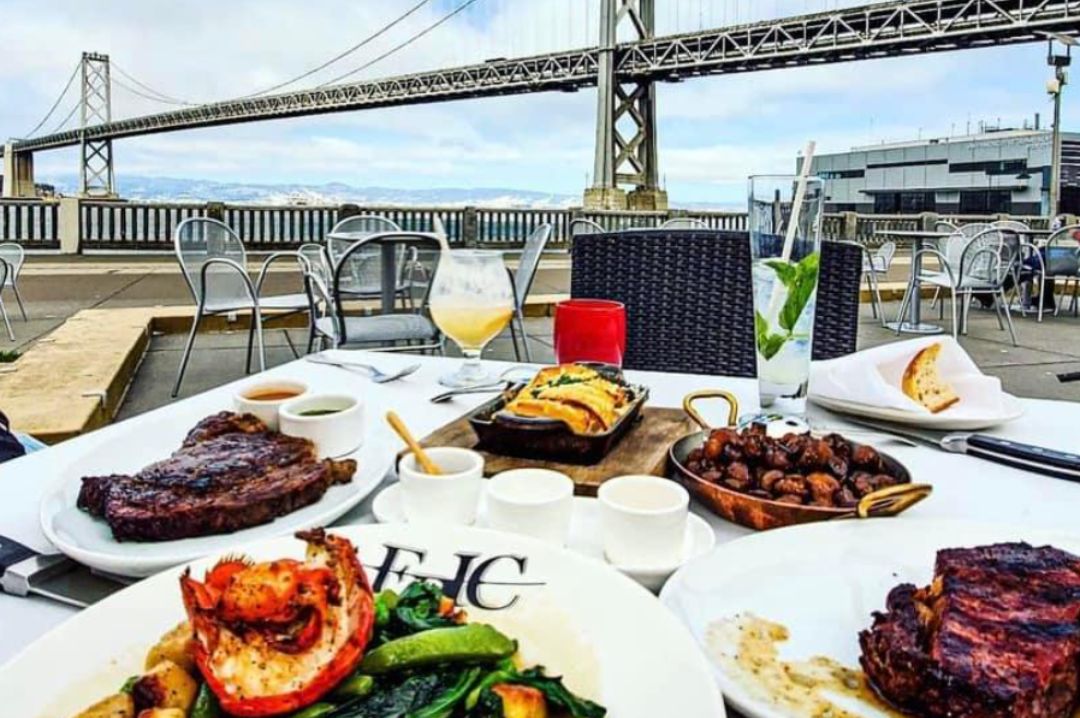 Image Source- EPIC Steakhouse
Why not pick a steakhouse with views of the Bay Bridge and the water if you believe that it is romantic to have dinner at a steakhouse? With large windows and a sizable heated patio to enjoy the mesmerizing view, EPIC is located directly on the Embarcadero. They also offer a menu that features all the classics, such as shrimp cocktail and béarnaise sauce to top grilled steaks. Drink a big, bold glass of red wine to wash it all down, or opt to sip on a traditional cocktail.
Address:
369 The Embarcadero
San Francisco, CA 94105
Contact:
(415) 369-9955
Ula Mediterranean Dining & Cocktails

Image Source- Ula Mediterranean Dining & Cocktails
In this seafood-focused Union Square newbie, Art Deco meets stunning under-the-sea decor. The spacious room has a combination of booths, tables, and a balcony if you want to see what's going on below from above. Desire live music? In the Jellyfish Room, enjoy your lobster agnolotti or oysters on the half shell with your date while listening to jazz, funk, or soul.
Address:
450 Post St.
San Francisco, CA 94102
Contact:
(415) 999-4950
Kokkari Estiatorio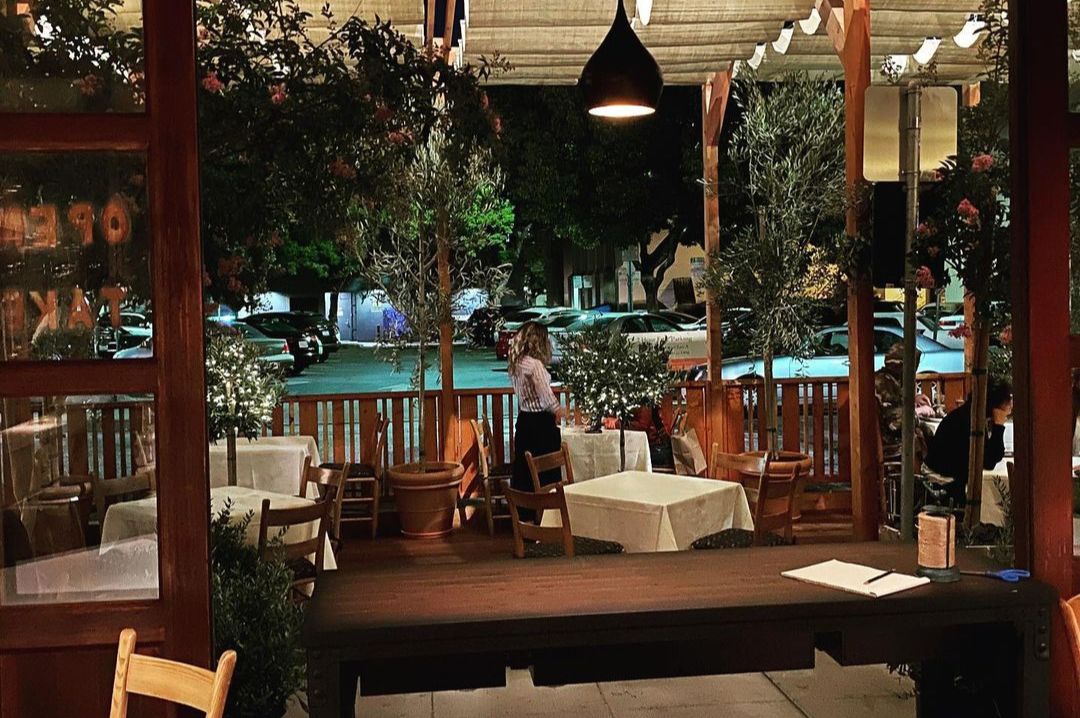 Image Source- Kokkari Estiatorio
This well-known Greek restaurant has a roaring fireplace, dark wood decorations, and extremely polite service, making it feel lavishly traditional. Impress your special person with some of the best grilled octopus in the area or marithes tiganites, which are mezethes (small plates) like fried smelt with garlic-potato skordalia and lemon. The majority of main courses are made with lambs, such as kokinisto me manestra, braised lamb shank with orzo, and myzithra, but there are still plenty of choices for people who prefer fish, chicken, or vegetables.
Address:
200 Jackson St
San Francisco, 94111
Contact:
415-981-0983
Written by Aparna Dutta, Beverage Trade Network
South San Francisco Conference Center, 255 South Airport Boulevard, South San Francisco, CA 94080, United States.
Register Now
South San Francisco Conference Center, 255 South Airport Boulevard, South San Francisco, CA 94080, United States
Register Now