Discover San Francisco's finest tequila hotspots
Who says you can't buy happiness? These cheerful tequila places in San Francisco will certainly do the trick.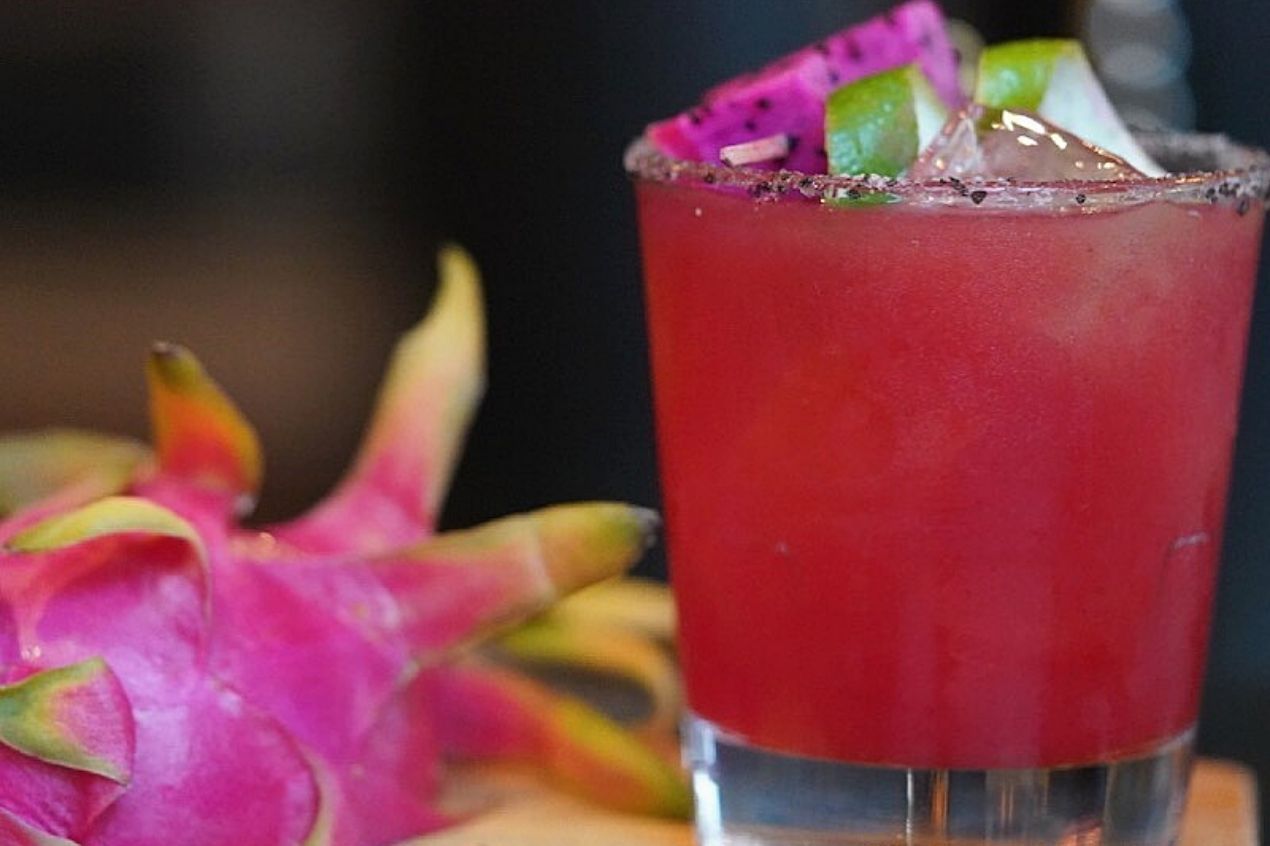 As the demand for tequila and other agave-based spirits rises, bars and restaurants are introducing new cocktails with agave spirits. Tequila is leading the agave spirits trend, taking the alcoholic beverage industry by storm due to its versatility to blend with various mixers and the ability to do well when consumed neat.
San Francisco, with its many watering holes, is home to some great bars and restaurants paying homage to the Mexican spirit. For people looking to quench their tequila thirst, have a look at these spots with great tequilas and cocktails in the city.
Flores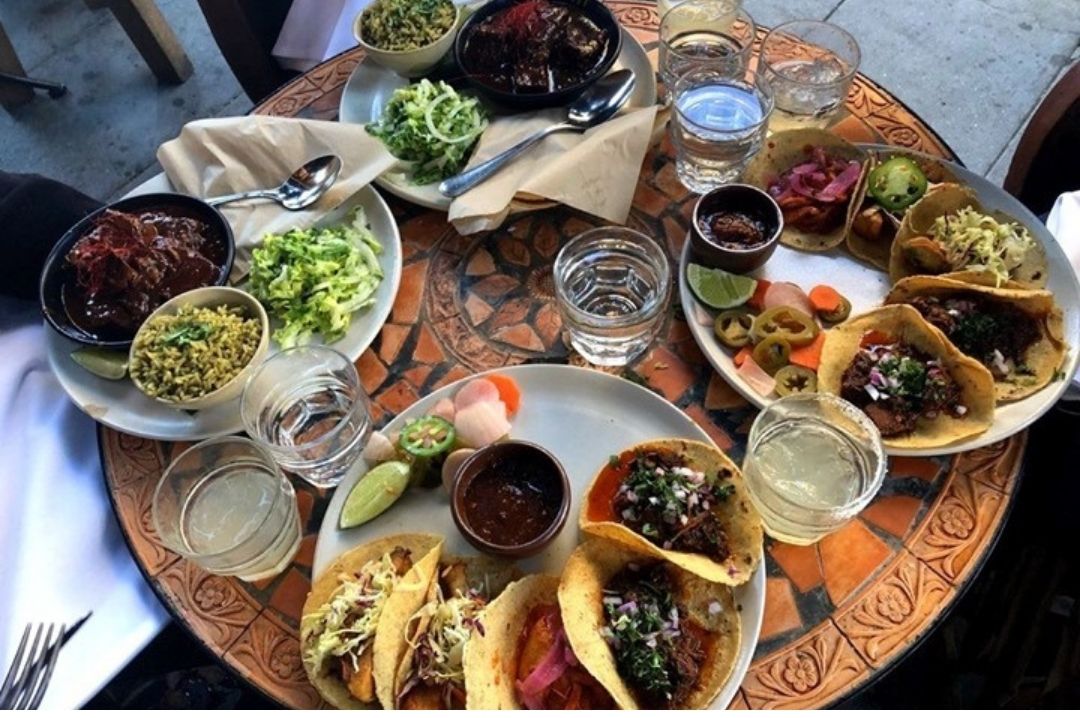 Mexican food and tequila drinks, Source: Instagram
From having homemade Mexican food recipes to tanking a huge collection of tequila and mezcal drinks, Flores honors Mexican tradition to its fullest. Try the Oaxacan Old Fashioned cocktail made with tequila, mezcal, Angostura bitters, and orange bitters. Or pick from other house cocktails such as the Blue-Demon made with reposado tequila, lemon, orgeat, and violet liqueur. Pair the authentic Mexican fare with tequilas such as Casa Amigos, Don Julio, Fortaleza, and more.
Location - 2030 Union St, San Francisco, CA 94123.
Timings - Mon- Thu (12 pm - 10 pm)
Friday (12 pm - 11 pm)
Saturday (11 am - 11 pm)
Sunday (11 am - 12 pm)
Tequila Mockingbird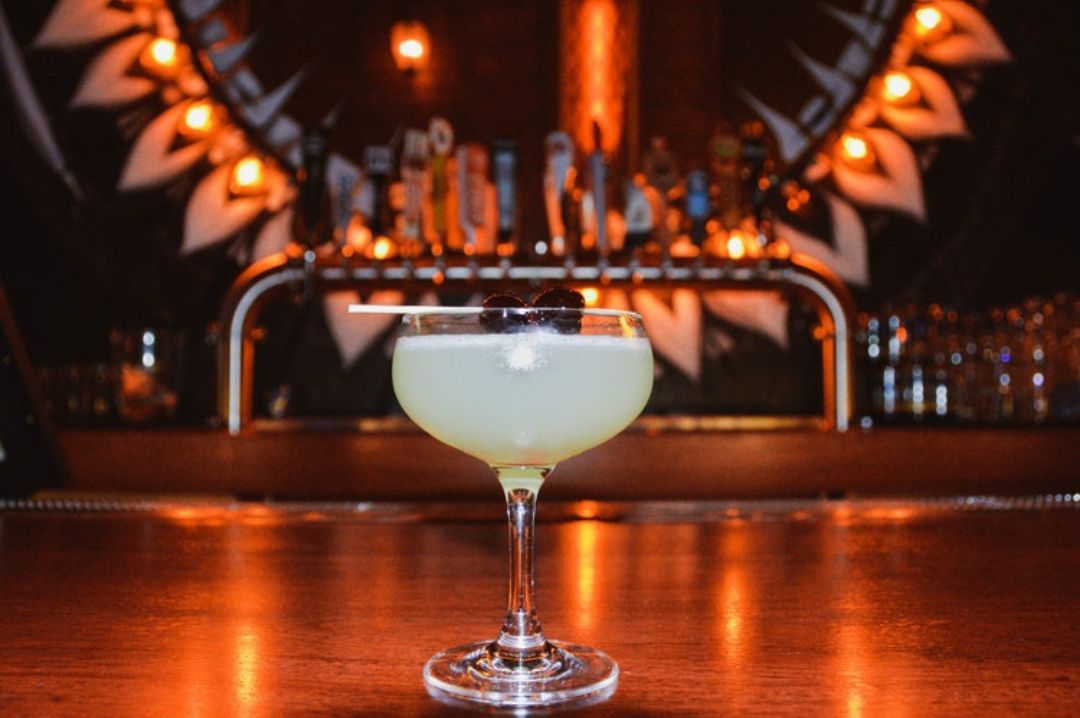 A tequila cocktail from Tequila Mockingbird, Source: Website
The signature Mockingbird cocktail made with Blanco tequila, curaçao, grapefruit, and lime is a must try for all the tequila enthusiasts out there. Apart from their signature, Tequila Mockingbird has a menu of 9 different cocktails to choose from, such as the Brutus made with Blanco tequila, maraschino liqueur, amaro, and passion fruit. If you're looking for something spicy, we suggest the Fashioned cocktail made with reposado tequila, mezcal, and chilli liqueur.
Location - 86 2nd St, San Francisco, CA 94105.
Timings- Mon- Fri (2 pm - 2 am)
Saturday (5 pm - 2 am)
Sunday (Closed)
Nido's Backyard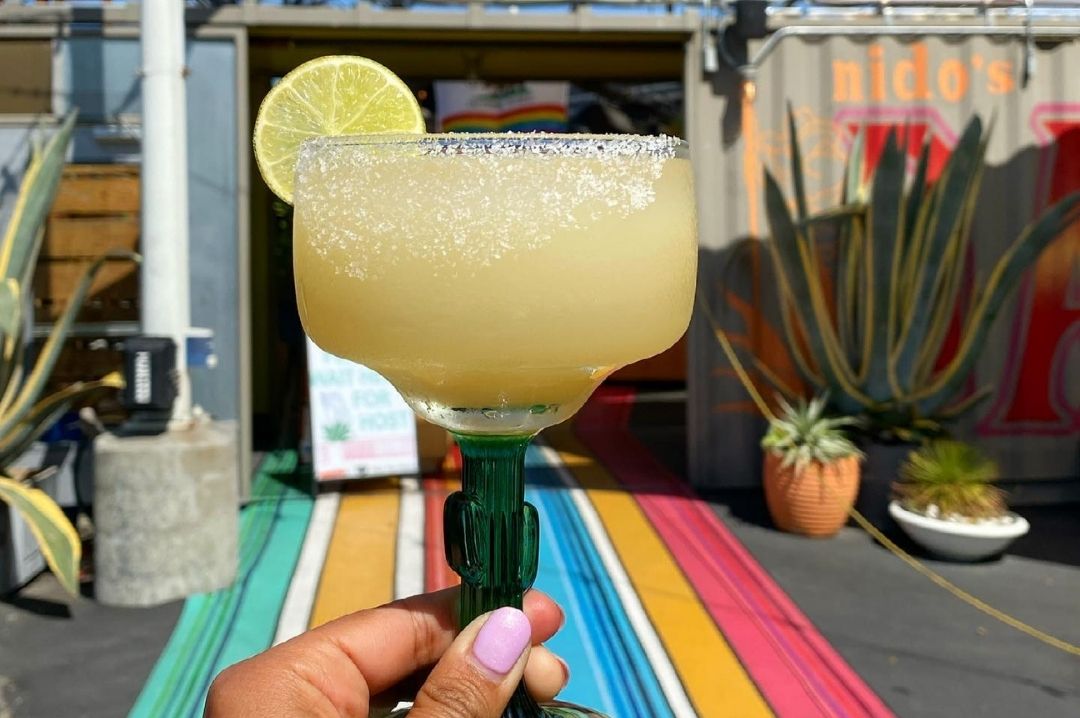 And You Get A Cadillac cocktail, Source: Facebook
Located in an abandoned parking lot on the Oakland Waterfront, Nido's Backyard offers Mexican street food and a long list of agave spirit cocktails. You can either sip on a margarita with your choice of mezcal/tequila or try the And You Get A Cadillac slush made with Dahlia Cristilino reposado tequila, fresh lime juice, honey, Grand Marnier, and half rim of salt to kick the heat. Other than that, the Margarita De La Cruz o Mezcal made with Cimarron tequila blanco, Amaras mezcal, lime, and honey goes well with the fish tacos, churro waffles, quesadilla, and more.
Location - 104 Oak St, Oakland, CA 94607.
Timings- Mon- Wed (11 am - 9 pm)
Thu- Fri (11 am - 10 pm)
Sat- Sun (10 am - 10 pm)
Last Rites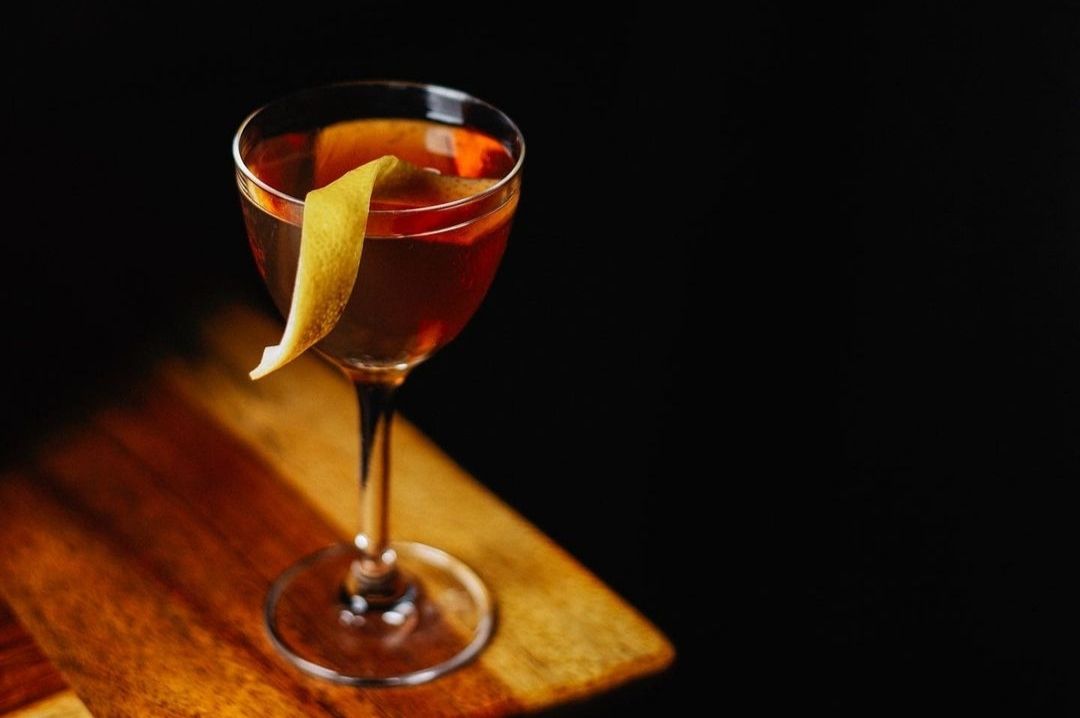 The Canopy Collapse cocktail, Source: Instagram
To witness the art of handcrafting a fabulous looking cocktail, head on to the Last Rites. A scintillating range of house cocktails include the likes of Canopy Collapse made with charred pineapple infused rye, tequila, mezcal, creme de noyaux, amaro, sarsaparilla tincture, and cacao bitters. Another tequila cocktail on the menu worth giving a shot is the Juracán that is made with cascara infused tequila, umeshu, summer fassionola, cara cara orange, and rum float. The bar offers agave spirits such as Avion Silver, Fortaleza Blanco, and Tequila Ocho Reposado for those who like to sip on their spirit neat.
Location - 718 14th St, San Francisco, CA 94114.
Timings- Sun- Mon (Closed)
Tue- Wed (6 pm - 12 am)
Thu- Sat (6 pm - 1 am)
Comal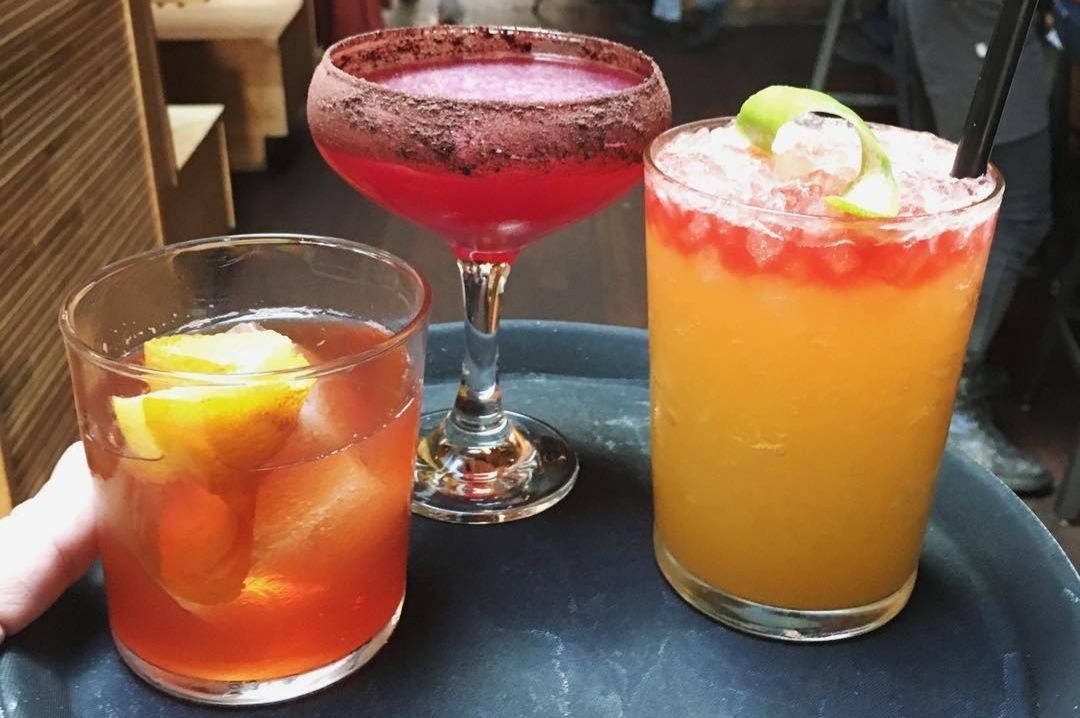 Cocktails on their way to be served on the table, Source: Instagram
The Comal's executive chef, Matt Gardin, pays attention to uncover dishes and drinks from the Oaxaca region of Mexico at the restaurant. It's full bar houses tequila cocktails like the Jack Satan made with Cimarron Reposado, hibiscus, infierno tincture, lime, and salt. If you want a cocktail with mezcal and tequila of your choice, call for a Comal Swizzle infused with pineapple and passion fruit flavors. This place is ideal for people looking to try new tequila brands as they can order tequila flights which come in a group of three. More so, the bar offers numerous tequila shot options which come with the customary sangrita. It's time to elevate your tequila game!
Location - 2020 Shattuck Ave, Berkeley, CA 94704.
Timings- Sun- Wed (5.30 pm - 9.30 pm)
Thursday (5.30 pm - 10 pm)
Fri- Sat (5.30 pm - 10.30 pm)
Tommy's Mexican Restaurant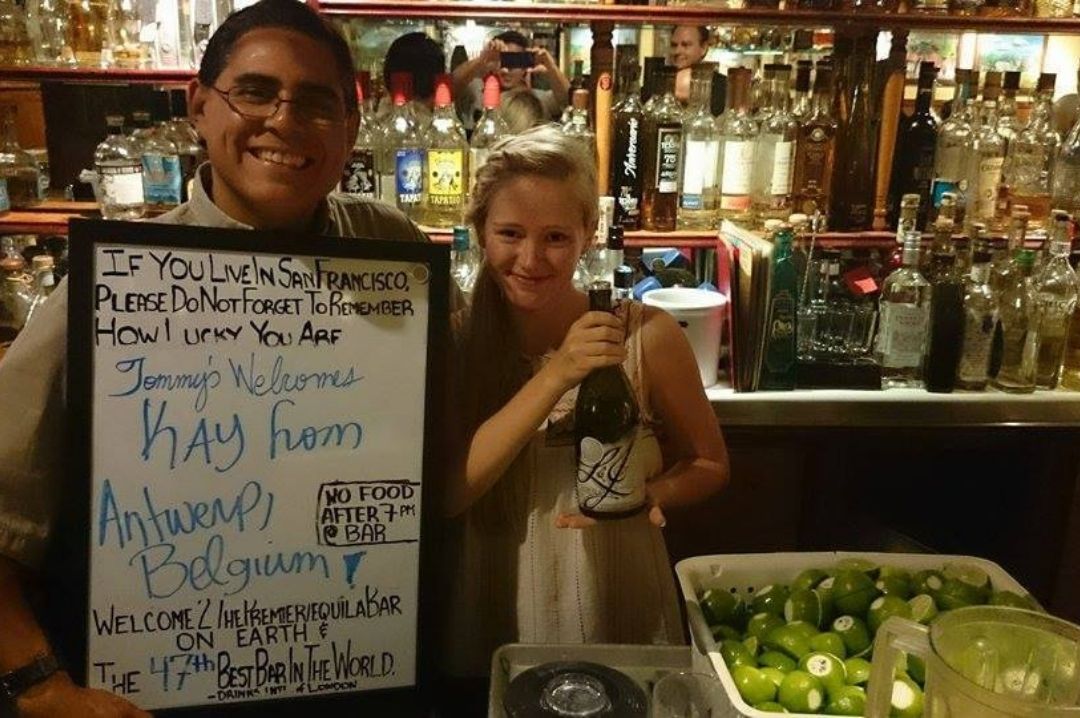 Bar at the Tommy's Mexican Restaurant, Source: Facebook
With an objective to put forth as many tequila brands on their list as possible, Tommy's Mexican Restaurant caters to all types of tequila lovers. Even though they are not into cocktail making, their tequila menu would hardly leave anyone unimpressed. With more than 300 brands of Extra Añejo tequilas, Añejo tequilas, Reposado tequilas, and Blanco tequilas to choose from, we recommend you join the largest tequila tasting club in the world as they proudly claim.
Location- 5929 Geary Blvd, San Francisco, CA 94121.
Timings- Mon- Tue (Closed)
Wed- Fri (5 pm - 9pm)
Sat- Sun (1 pm - 9 pm)
Novela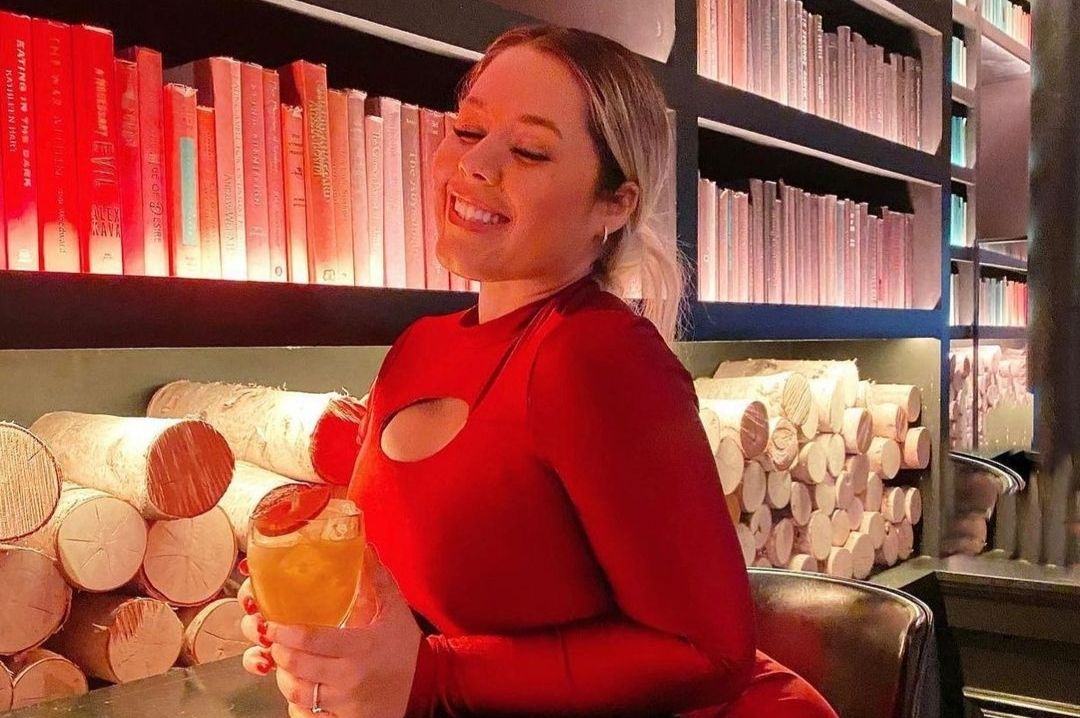 A woman enjoying her time at the Novela bar, Source: Instagram
A book themed bar which combines modern and classic characteristics can be a great spot to sip on delicious handcrafted cocktails. To enjoy Novela's elegant interiors, order the Mary Lennox cocktail made with tequila, passion fruit tajin, agave, and lime. Amongst other house cocktails, you can pick the Harriet Winslow made with tequila, chipotle, prickly-pear, grapefruit, orange, and lemon for a citrus flavor.
Location - 662 Mission St, San Francisco, CA 94105.
Timings- Monday (Closed)
Tue- Wed (5 pm - 12 am)
Thu- Sun (5 pm - 2 am)
Header image- The Harriet Winslow cocktail at Novela bar, Source: Instagram