Best spots for your office party: Wingtip, Pearl, and more
Gaming bars, rooftop locations and Instagrammable locales, the best spots in and around San Francisco to host the holiday office party.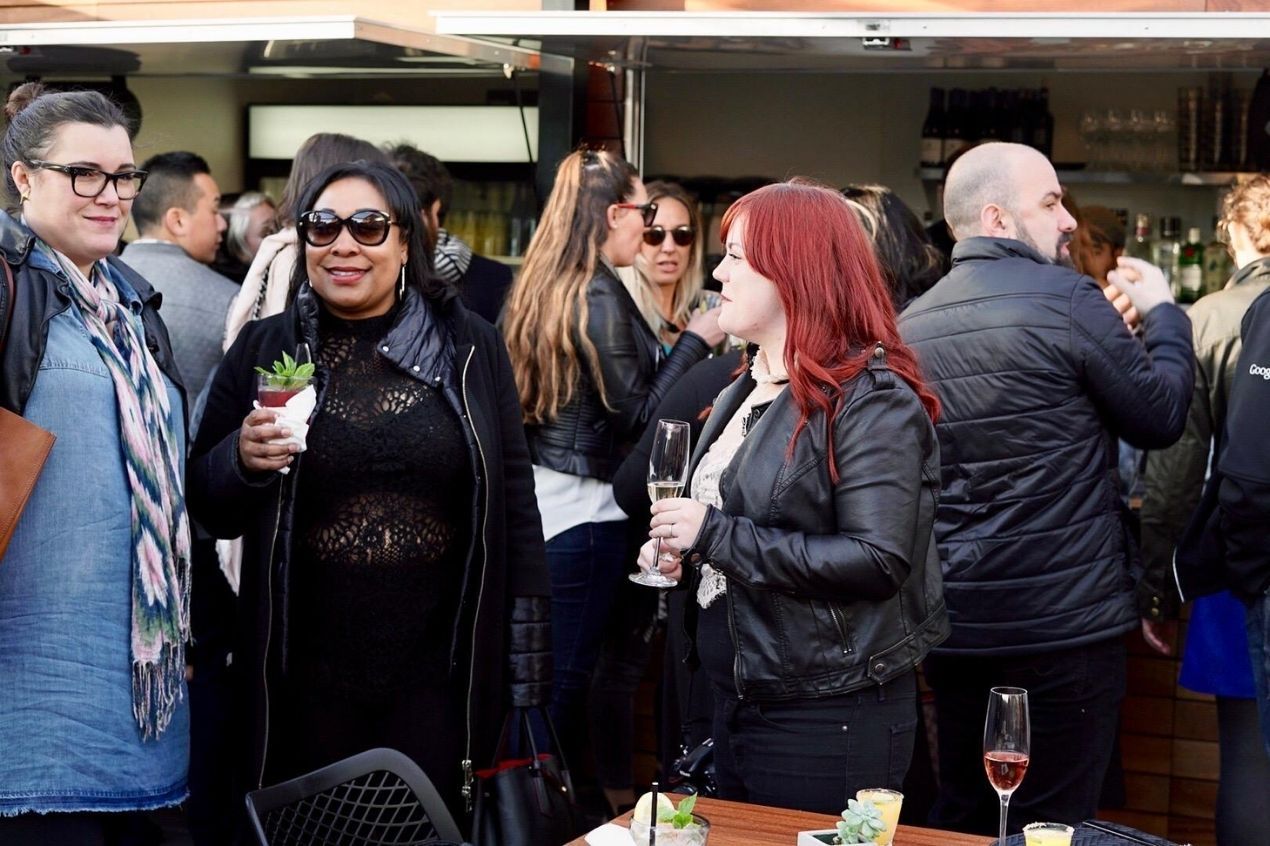 The holiday season is upon us! The spirits are high, and before the vacations and getaways start, there's one thing some of us have to do: plan the office party, and attend it. Yes, many of us are dreading spending a night with colleagues, but after a couple of drinks, we might just become 'friends' for the night.
[[relatedPurchasesItems-28]]
To make sure that the office party isn't a boring one, here's a lineup of some of the best places in San Francisco (one slightly outside the city) that have all the elements to send the colleagues and the bosses in a state of elation (including lots of liquor), with the food and the drinks and all other things that encompass a bearable, if not unforgettable office party.
Wingtip Club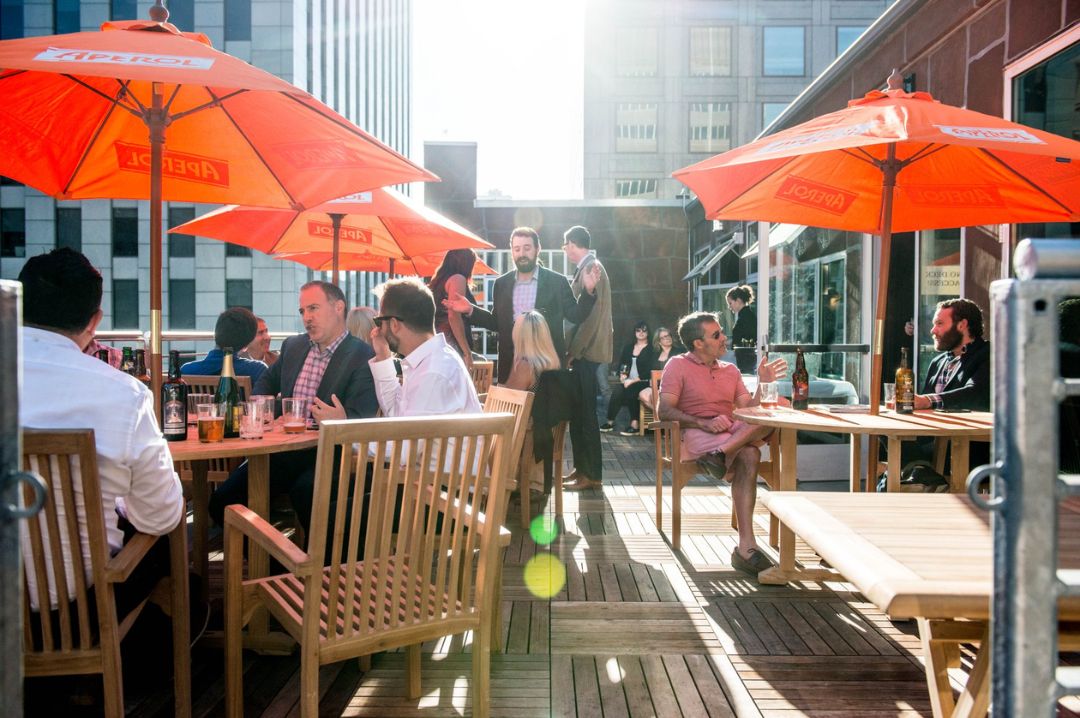 The rooftop at Wingtip, Source Facebook
One of San Francisco's most luxurious refuges, away from the hectic everyday grind, Wingtip Club is a haven for anyone looking to throw a sublime and unforgettable party for the office folk. A place where comfort resides everywhere from the chairs to the bar table, surrounded and accompanied by some lively drinks, Wingtip Club is synonymous with an affectionate social club that welcomes everyone.
In the heart of the club is the main bar and lounge, where the crafty mixology team can serve anything from an artistic cocktail, to a dram of whiskey or a glass of fine wine. The ample seating around the large bar, the lounge tables that offer stunning views of the iconic Pyramid Building, all bring an energy to Wingtip Club that's perfect for an office party. Accompanying the bar is a game room that features a billiards table, flatscreen TV and portable AUX speakers where you can get your Jim Halpert and break into some tunes like Michael Scott.
A great place to hang out, straight from the office, in the boots and suits, get a drink and eat some grub and celebrate the holiday season in style.
Location- 550 Montgomery Street, 10th Floor, San Francisco, CA 94111
Lazy Bear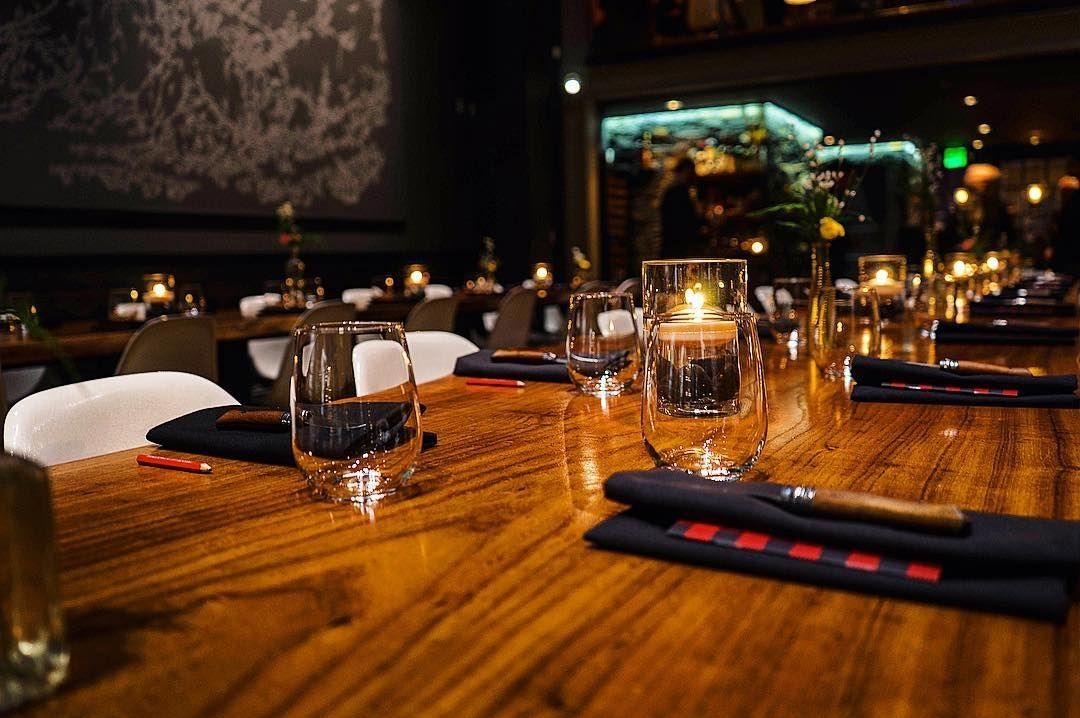 Stunning office party vibes at Lazy Bear, Source Facebook
From a modern bar to a modern, fine dining experience, the office party location list heads to Lazy Bear. Chef David Barzelay had a passion for planning elaborate dinner parties. He turned this passion into a career in 2009 when he started Lazy Bear as an underground restaurant in 2009. Today, the Mission District restaurant brings the casual social element to the fine dining scene, making it a great option for an office party.
The two Michelin Star restaurant's cuisine revolves around nostalgia and a reverence for the wild, curating a menu using inventive techniques. The dinner menu has a wide variety of wild forages as ingredients, combining sublime technique with a gorgeous palate. Accompanying the dinner menu is an extensive wine list with over 1500 selections, including a deep collection of mature California vintages. There's also a nice spirits ensemble at Lazy Bear, with Japanese whiskies, an agave selection, and scotch and whiskey choices.
A very immersive culinary experience that makes for a splendid winter gathering, with the decor adding to the charm.
Location- 3416 19th Street, San Francisco, CA 94110
The Pearl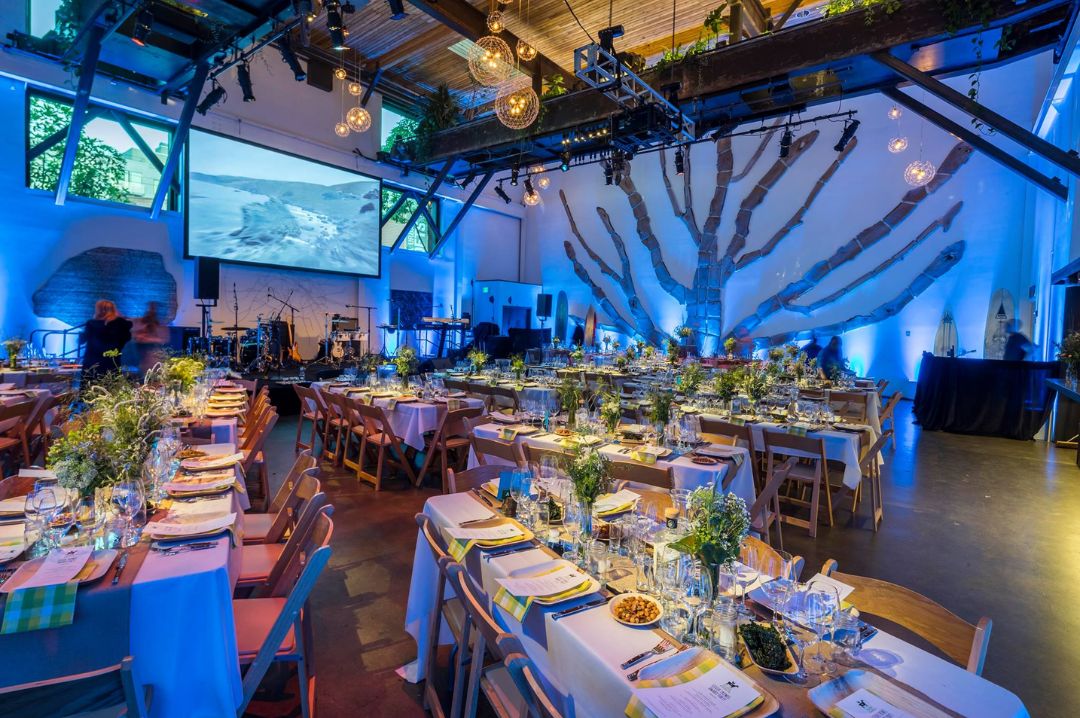 One of The Pearl's many gems, Source Facebook
There's no exaggeration in mentioning that The Pearl is in fact, a gem for those looking for an office team outing. A vivid, spacious place, The Pearl features a main floor, a mezzanine and a rooftop which can all be utilized for the upcoming office party/ies. The main floor has a cedar ceiling with skylights, a full-service bar that offers wine and beer on tap that is perfect for a huge party, perhaps the annual office holiday party.
The mezzanine, often used for cocktail hours, provides a view of the main room, where one can double up for a party and an awards function (offering some dundees, maybe). The rooftop has a garden and is equipped with stunning views of Dogpatch, The Bay and Oakland Hills. The bistro string lights, outdoor lounge seating and heaters will make the rooftop a great venue for such an occasion.
The bar program is brilliant, offering classic cocktails and some signature concoctions like the Tequila Shrub, All Bets Down and five other cocktails that will make the evening with your colleagues bearable. There's also a draft beer and wine list that makes the bar program perfect for the many different types of drinkers that exist in an office.
Location- 601 19th Street, San Francisco, CA 94107
25 Lusk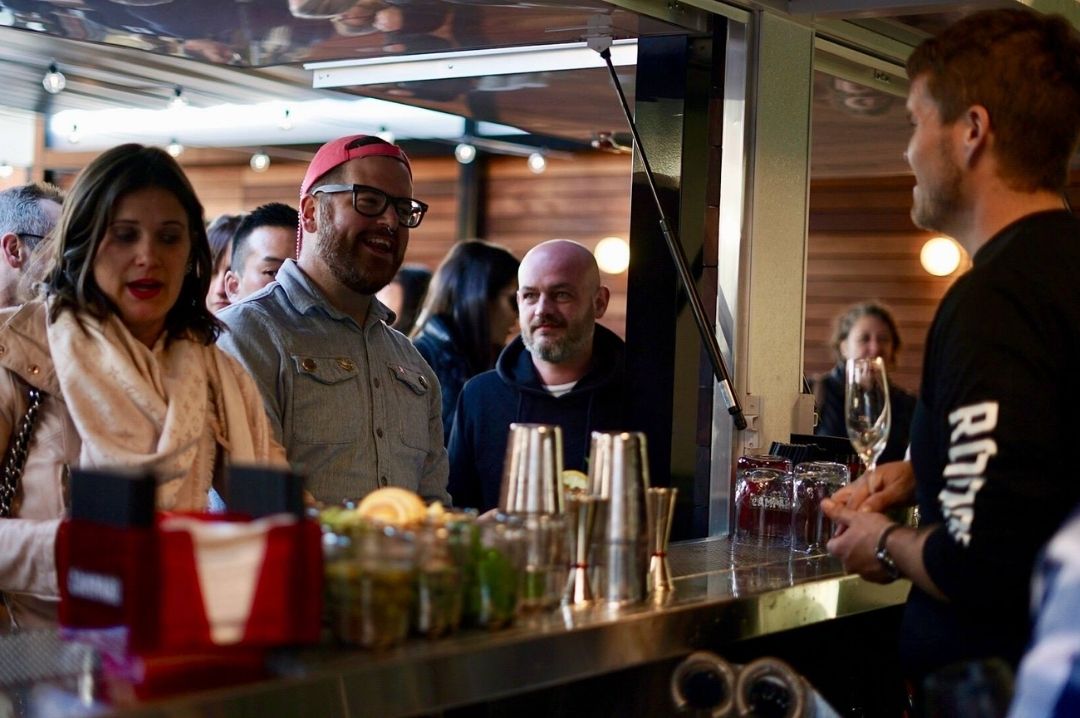 25 Lusk rooftop, Source Facebook
25 Lusk provides an experience via a restaurant and a rooftop. Since launching in 2010, 25 Lusk has become a sought after destination for those looking to let their hair down for an after-office outing with their colleagues.
On Rooftop 25, there's upbeat music with spacious seating and a casual vibe perfect for kicking back with those that work with you. The rooftop has an oakwood fired oven that serves up artisanal selections like handcrafted pizzas, burgers and a hot dog served in a pretzel bun.
Executive chef and partner Matthew Dolan has made a culinary program embracing contemporary California cuisine while drawing inspiration from the flavors of the world. Apart from the aforementioned popular dishes, one can also devour the California caviar deviled eggs, pilsner brined chicken drums and more. The full bar at Rooftop 25 is home to frozen cocktails, wines and a selection of cold local beer.
The converted 1917 warehouse has become a hip place known for attracting exciting crowds that will definitely turn the evening colorful and the night starry.
Location- 25 Lusk Street, San Francisco, CA 94107
El Techo de Lolinda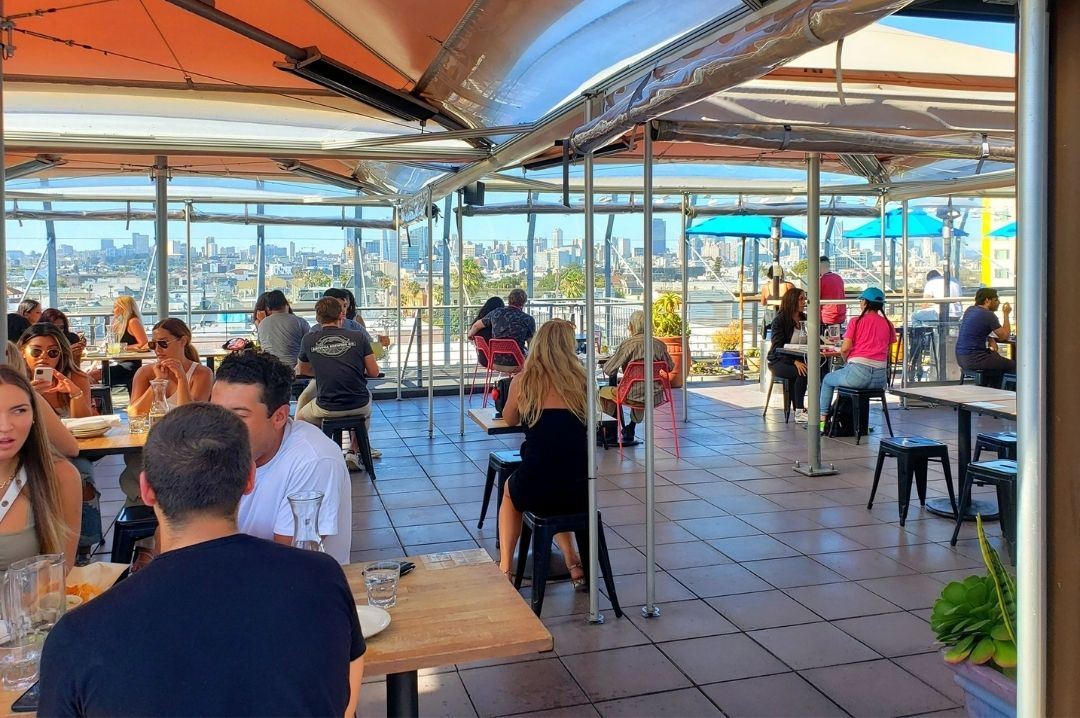 El Techo rooftop, Source Facebook
Mission District's Latin American joint that sits on top of its sister restaurant Lolinda, El Techo de Lolinda, is a great spot if you wish your office party to have some flair. Serving up juicy Latin flavored cuisine, crowd-pleasing cocktails and unparalleled views of the San Francisco skyline, El Techo de Lolinda has everything the host of an office party would want from a venue. The roof stays open come rain or shine (or cold, because winters) because of the heat lamps and windscreens.
On the menu, you can find street food delicacies like chips and salsa, Fruta Fresca among others, that can be paired with classic cocktails like a margarita, la Paloma and a pina colada. Beers on tap, vinos and desserts round up an exciting menu line-up that has every element made for a nice evening filled with happiness and laughter, right as the holiday season starts picking up momentum.
Location- 2516 Mission St, San Francisco, CA 94110
Emporium SF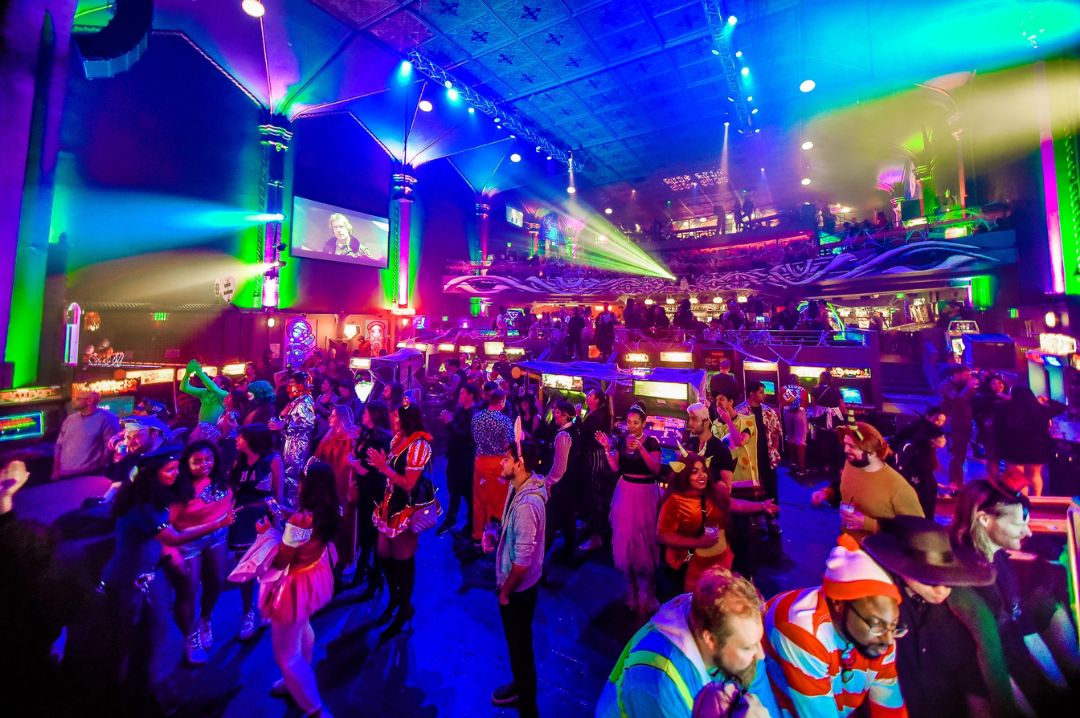 Emporium SF Arcade Bar, Source Facebook
Is your office full of gamers? Or game enthusiasts? Whether it's the games, video or arcade, that are paired with food and drinks or the other way round, Emporium SF is a site that combines it all. At Emporium SF, office peeps can get highly competitive over a ton of amazing games, from classics like pinball and dance dance revolution or the familiarity of a foosball game in pairs and follow it up by drowning in the sorrows of their loss or in the ecstasy of their win over their peers.
As they let go of the gaming control, they can get their hands busy gorging on delicious food and a glass or bottle of nice drinks. Local and national craft beers, vodka and whiskey options, cocktails like The Bay Summer Mule, Sonic Boom Old Fashioned to name a few that make up the drinks menu at Emporium SF. The food at the gaming bar is mostly munchies (no one wants to lose a game because of the dishes) like chicken popcorn, sandwiches, tacos and a couple of sides. Step up the game come the next office party!
Location- 616 Divisadero St, San Francisco, CA 94117
Park Winters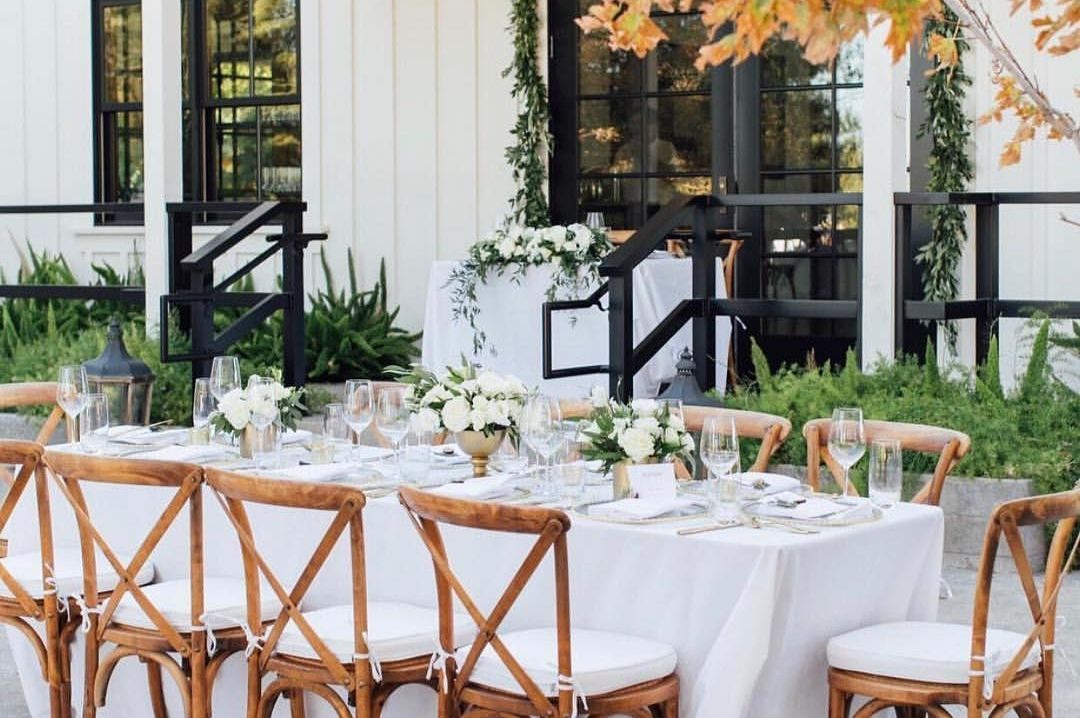 Park Winters Outdoors, Source Facebook
To start off, this countryside location is a good 70-mile drive away from San Francisco, meaning it gives ample time for you to prep yourself for a night with the colleagues before the party starts. Once you reach Park Winters, the shenanigans go a notch higher and take a stylish turn. While Park Winters offers plenty of experiences for visitors, day experiences as well as weekend getaways, the Farm to Table experience is the one that stands out for an office party.
The experience takes place at an intimate table in the courtyard, as the guests are surrounded by grand buildings and picturesque gardens. A rustic, family-style meal will be prepared by the team at Park Winters using organic ingredients from their and the neighboring farms. The scenes are Instagrammable and the scents remind you of a lush childhood vacation. A great getaway from the usual concrete jungles the team is so used to.
Location- 27850 Country Road 26, Winters, CA 95694
Piperade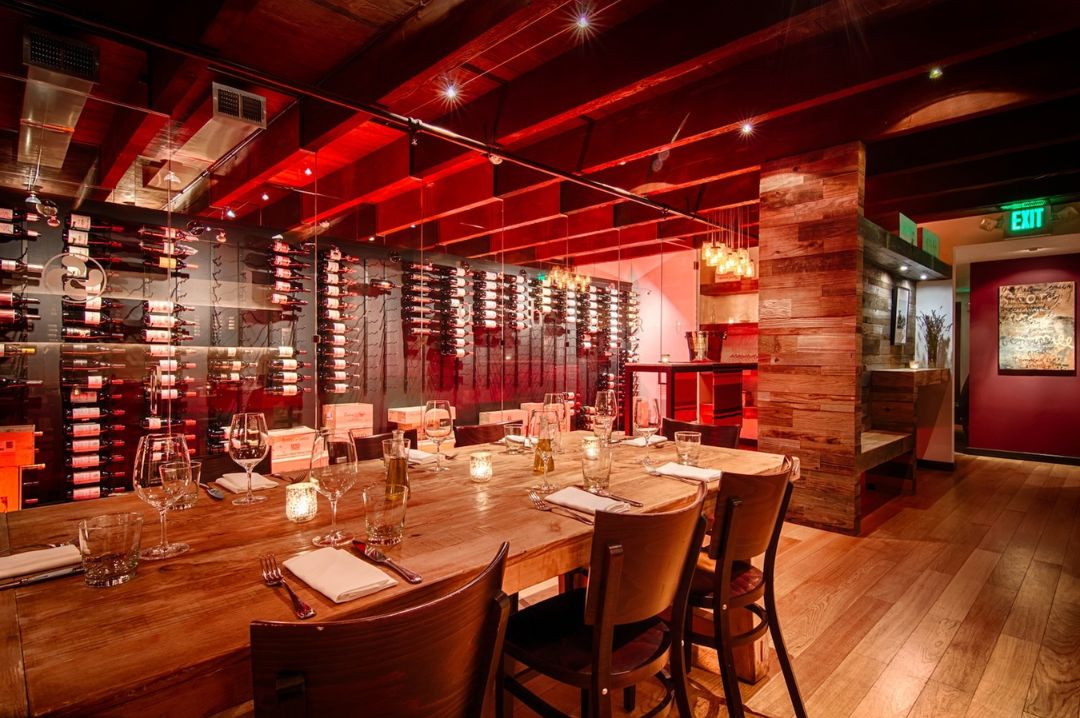 Piperade's glorious crimson lighting, Source Website
Those who love their share of West Coast Basque cuisine enjoyed in a stunning room with all the feels, Piperade in downtown San Francisco can be the one true place to head to with the office folk. Exposed brick walls, enhanced in the look by striking crimson lighting, Piperade is a sizzling mix of delightful food preparations and a dazzling atmosphere.
Whether the office party is a casual luncheon, an elegant cocktail soiree or a fine dinner, Piperade and its Lauburu private room can be equally brilliant for any office party theme. The lunch menu is headlined by dishes like a Basques salad, Alaskan halibut and drinks like Elkano, Amerikanuak to name a few. The dinner menu has its own standout dishes, while the wine, spirits and beer selection is elaborate and excellently curated.
Location- 1015 Battery St, San Francisco, CA 94111
Header Image- Twenty Five Lusk, Source Facebook