The best bars in San Francisco
The bar scene in San Francisco is very innovative and creative compared to the city\'s high-tech industry. So, here are our best bar picks in town.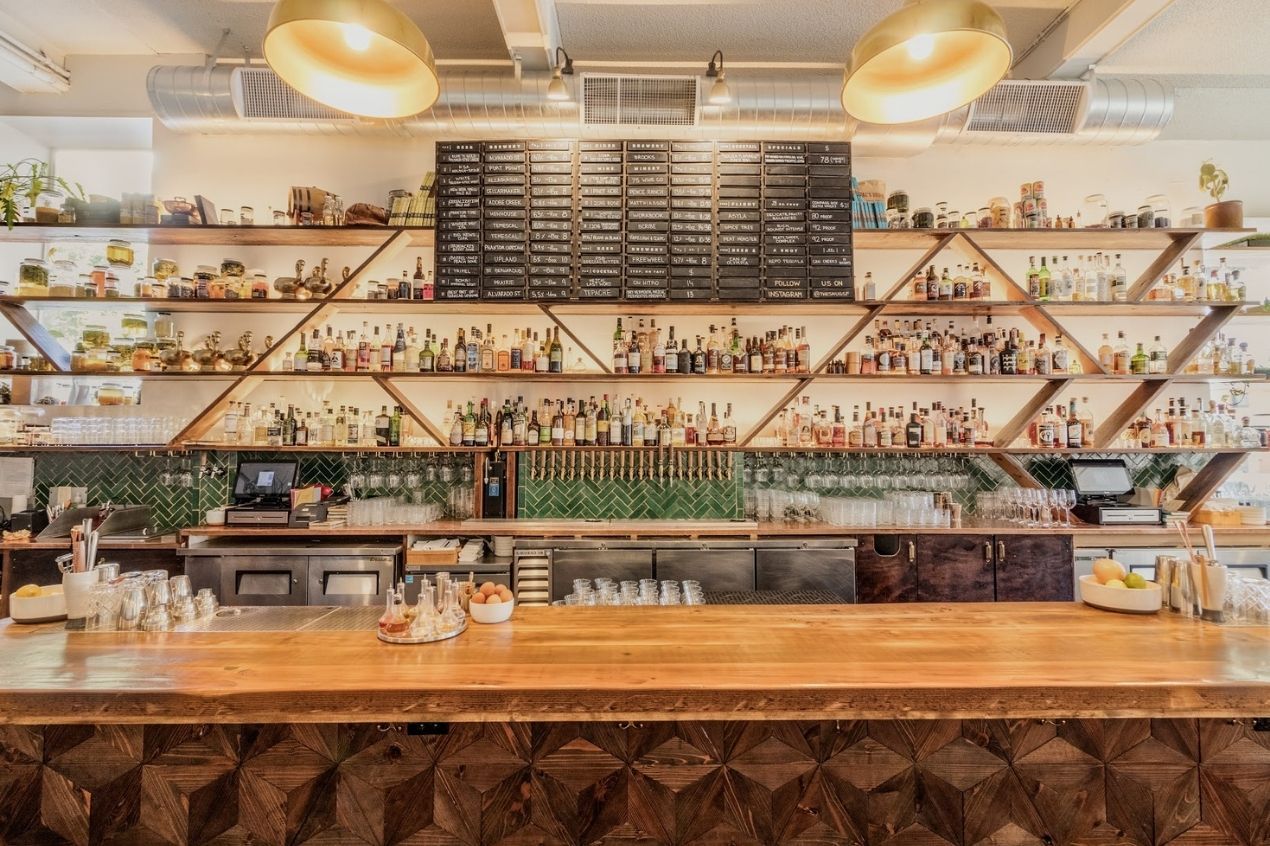 Currently, we have taken the challenging task to provide a list with the best San Francisco bars in Covid-19 environment with law restrictions and social distancing. The bar scene in San Francisco is very innovative and creative compared to the city's high-tech industry. So, here are our best bar picks in town.
The Alembic
The first recommendation is one of the revolutionary Bars in the city with cocktails made only with fresh ingredients and speciality cocktails in one-litre jars served with to-go cups and ice, so you can go straight to the park and enjoy. They offer also cocktail kits, rare bottles, as well as wine, beer, and a couple of things for the hungry customers to nibble.
https://alembicathome.square.site/; (001) 650 817 5998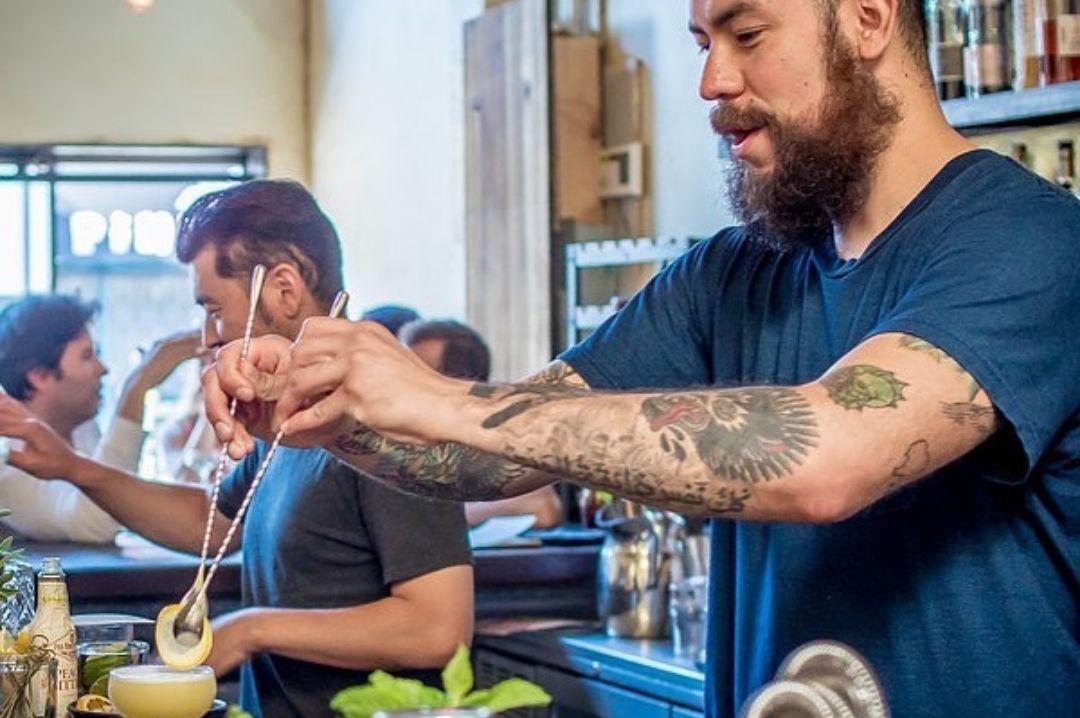 Trademark & Copyright
This is a contemporary sports bar combined with a craft cocktail kitchen providing culture clash between the cocktail-sipping literati and the ESPN fanatics. The Trademark bar has ample offerings of beer, wine, and well drinks live up to its sports bar vibe, while the Copyright bar gives the conjoined venue a touch of class with cocktails such as the Spring training, made with vodka, cucumber, and yuzu, and the Electric Kool-Aid, a mixed drink featuring Kikori Japanese Whiskey.
https://www.trademarksfc.com/; (001) 415 738 8838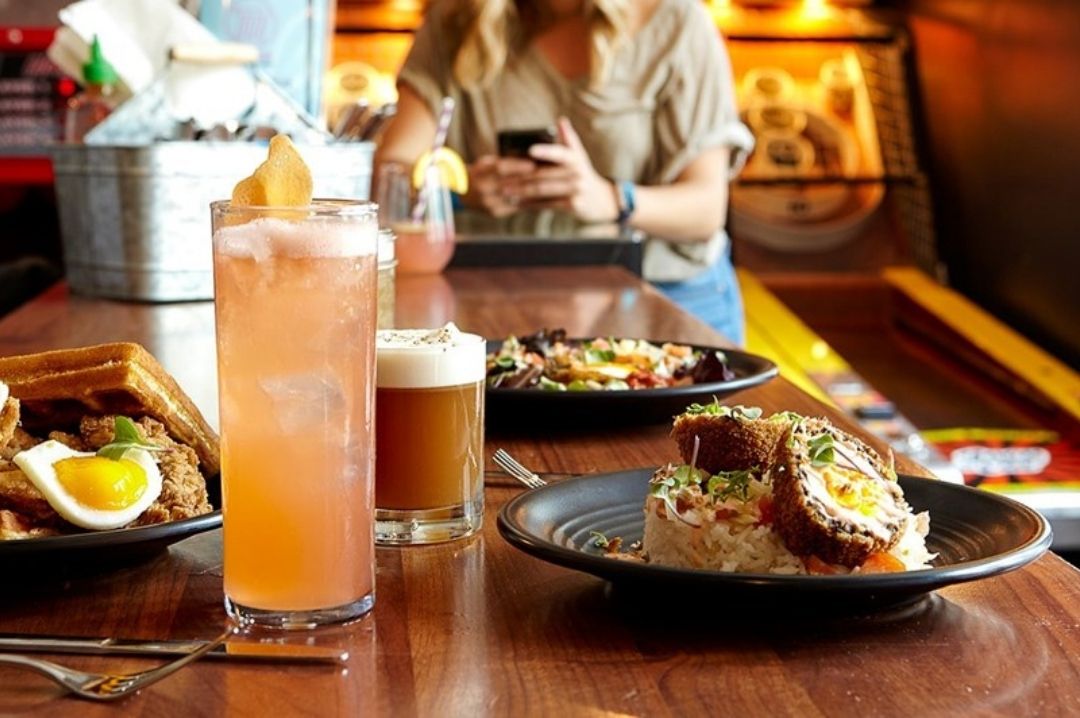 Monk's Kettle
This is a classic beer bar with an amazing beer collection with a great food menu to go along with the large selection of strange sours, stouts, ales, season and other types of beer. The staff is well-trained and can show you the depths of the craft and Trappist beer from all over the world. Of course, they have a takeaway menu for the customers who would like to enjoy their beers and food outside or at home.
https://www.monkskettle.com/; (001) 415 865 9523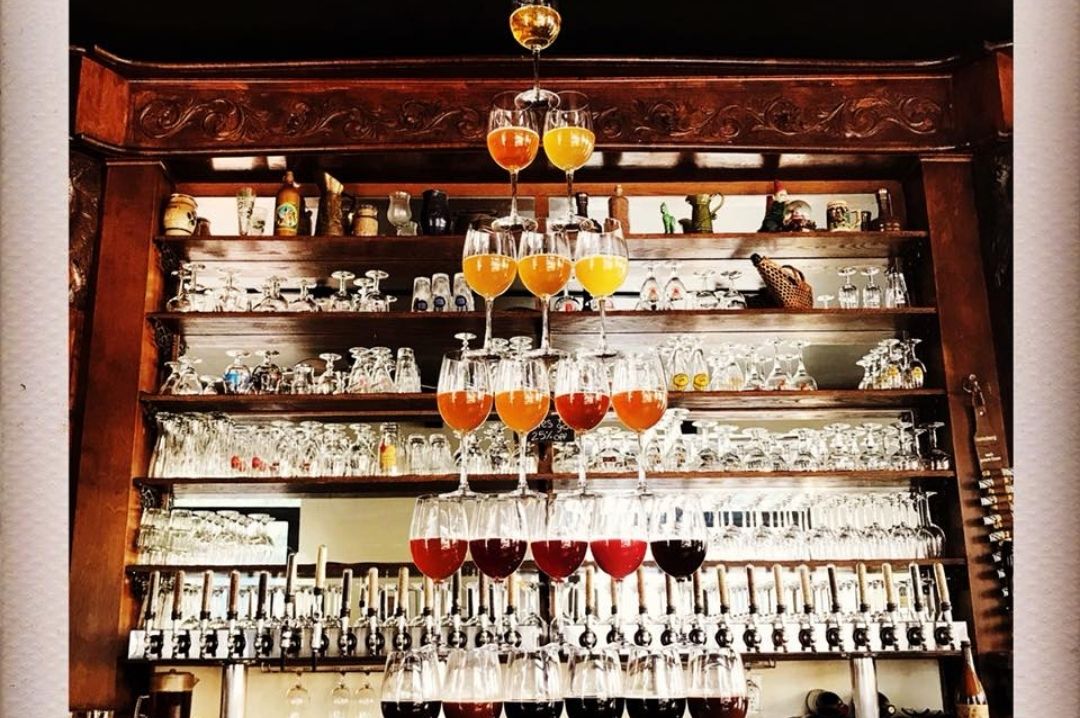 Verjus
The next recommendation is a top wine bar, which is much needed in San Francisco due to the proximity of Napa Valley and Sonoma. The design of the bar is very sleek and modern, making quite a comfortable atmosphere for enjoying a glass of wine. The bar has an extensive wine list focusing on small organic and not well-known producers from France, especially from Burgundy, Alsace, and the Loire Valley. The food menu is simple but well-made with charcuterie, cheese, pate en croute and oysters.
https://www.verjuscave.com; (001) 415 944 4600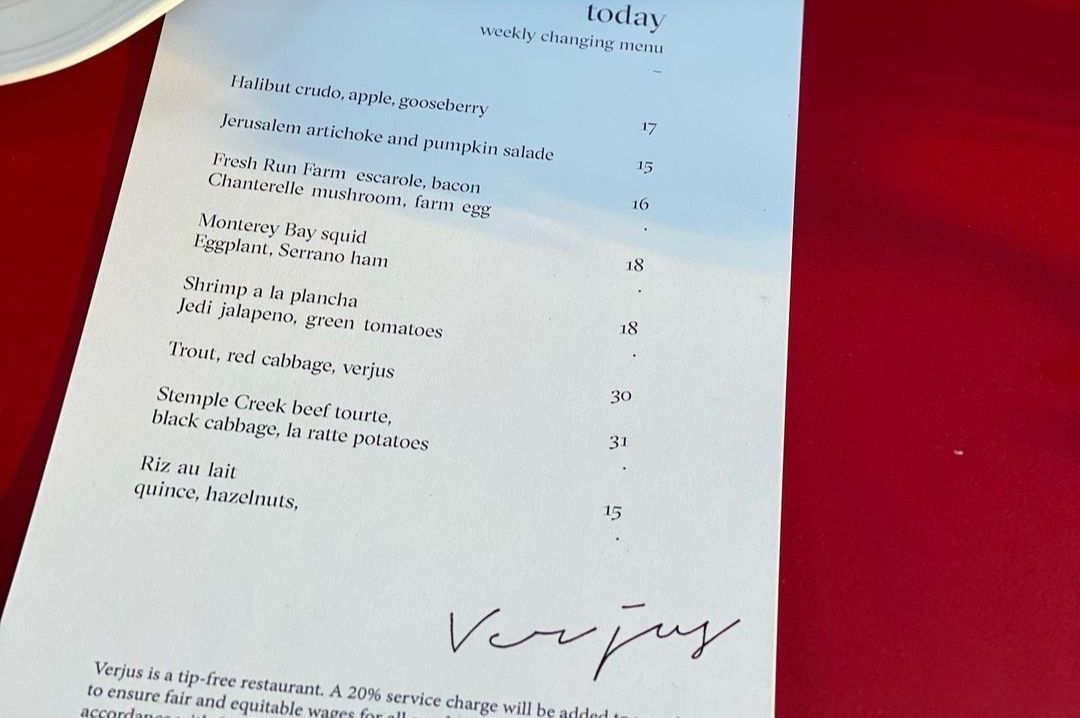 The Snug
The Snug is an awesome bar with exceptional cocktails, quality beer, and tasty fare. The venue has great outdoor seating which is perfect at the moment, open for lunch as well. You will find there some pretty special whiskey bottles, and also award-winning cocktails such as prickly pear, strawberry basil vodka and coconut daiquiri. The bar offers drinks and food to takeaway.
http://www.thesnugsf.com/; (001) 415 562 5092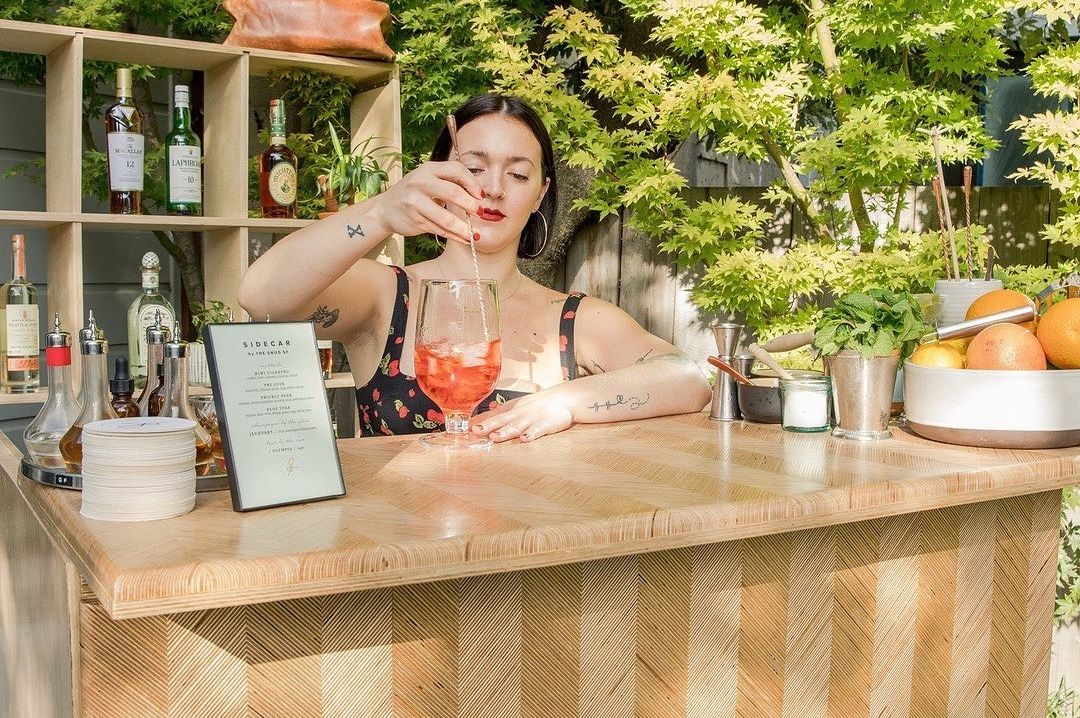 Bon Voyage
This bar will set you back in time with at least 50 years in Southeastern Africa and Asia. The cocktail list is impressing with modern Singapur Sling (Tanqueray gin, Benedictine, "sherry heering," lemon, pineapple & ginger soda) or the Bantry Bay Coffee (Redbreast Irish whiskey, Sightglass cold brew, coconut, smoked pineapple, clarified milk) they are really to die for.
They have tiki touch with a modern twist. The food is influenced by Asia with various dishes from the wok, dumplings and buns. It is a mush go place in which you stay until the last call.
http://bonvoyagebar.com/; (001) 415 658 7878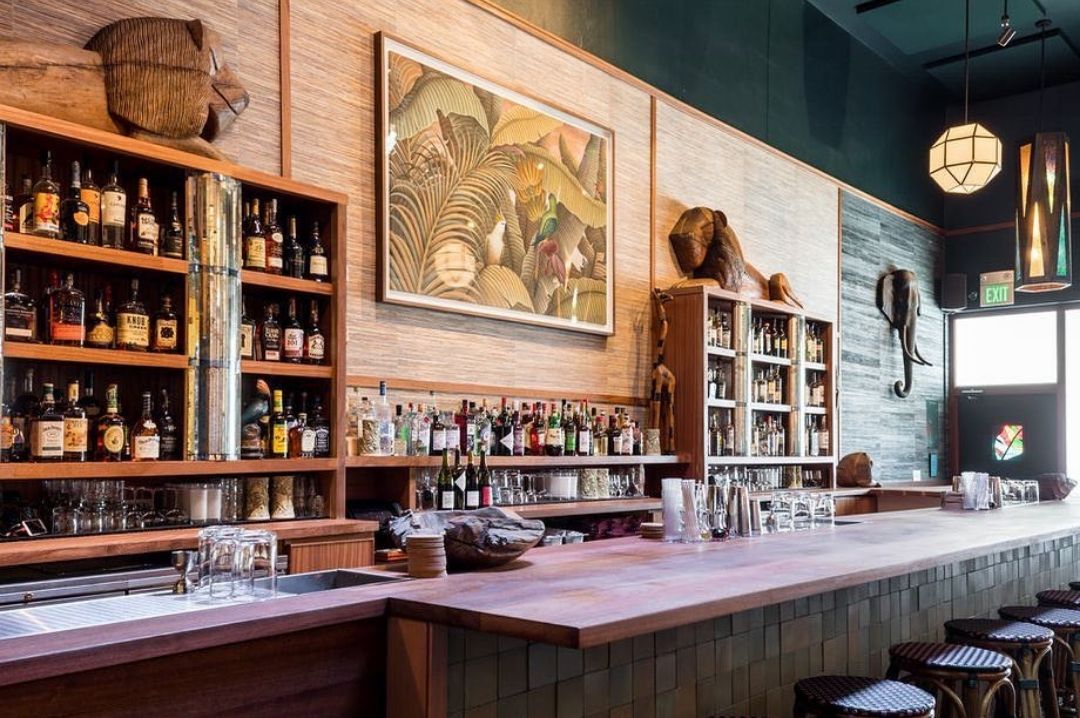 True Laurel
A truly awesome award-winning cocktail bar offering a communal dining experience on a high level. The cocktail choice is small and creative but nicely put with a must-try - Camanasi Collins made with Austrian and Old Tom Gins, Calamansi, Passito and touch of Sarsparilla. The venue has also good selection by the glass as well as an extensive collection of fine and rare spirits. Do not forget to check out the True Plate Special offer and the brunch menu. All are available to take away.
http://truelaurelsf.com; (001) 415 341 0020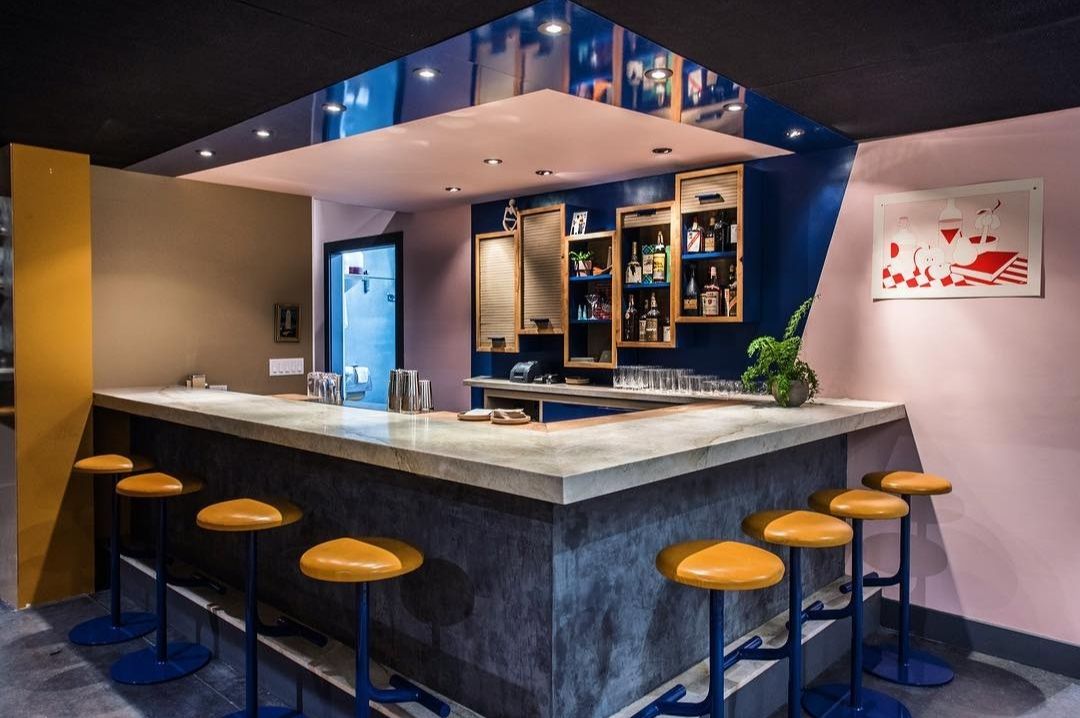 Trick Dog
This is a temple of the drink, with a constant presence on the annual World's 50 Best Bars list. The place has a casual, industrial design with knowledgeable and attentive staff. The reputation of Trick Dog is legendary as one of the leading cocktail bars in the city. The great thing about their cocktail menu is that it revolves around a theme that rotates every few months. If they were giving Michelin stars to bars for their food, that would be the case with this one.
http://www.trickdogbar.com; (001) 415 471 2999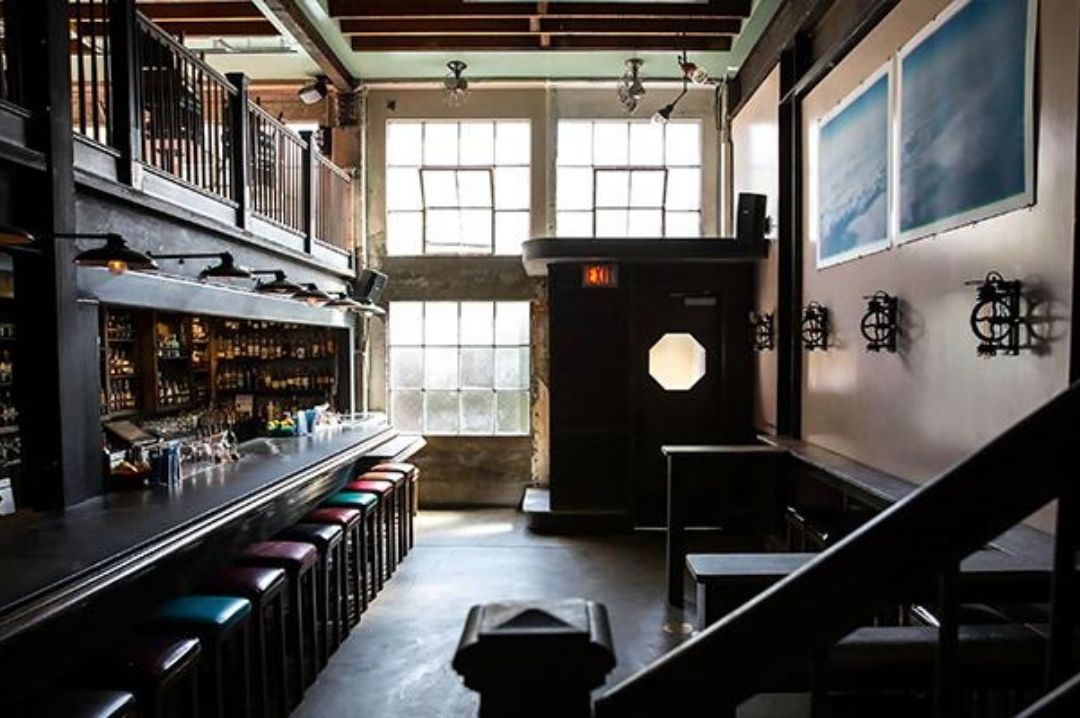 Comstock Saloon
Once this bar was a notorious stretch of the Barbary Coast evolving around the Gold Rush, and now it is the last standing bar from that era with nostalgic mahogany and leather design for the old times. It is a charming bar with some Pre-Prohibition cocktails like Warm Bourbon Cider 11 made with house mulled cider and Bourbon. The food menu is classical with rustical offerings such as Tater Tot Poutine, smoked ham hock gravy, cheese curds and togarashi spice. Don't forget to reserve a booth for jazz above the mezzanine from 8 pm every night are playing San Francisco's jazz bands.
https://comstocksaloon.com/; (001) 415 617 0071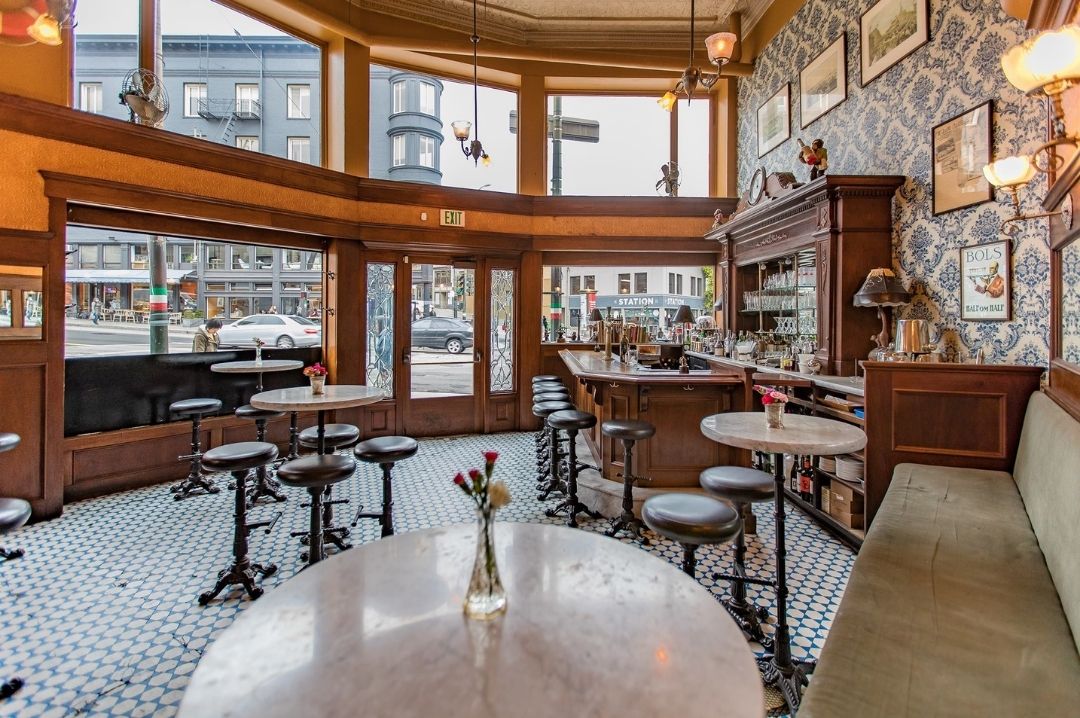 Black Cat
The Black Cat is a sleek and trendy cocktail/jazz club with classic cocktails with a modern twist like the Tenderloin Manhattan made with rye whiskey, espresso, cynar and benedictine. It is a superb place if you want to relax in a nice and cosy atmosphere with profound jazz tunes. Have a look at the wine list, which is quite extensive and well selected as well as the beer collection. The food menu is small and well-executed, full of cocktail party classics.
https://blackcatsf.com/; (001) 415 358 1999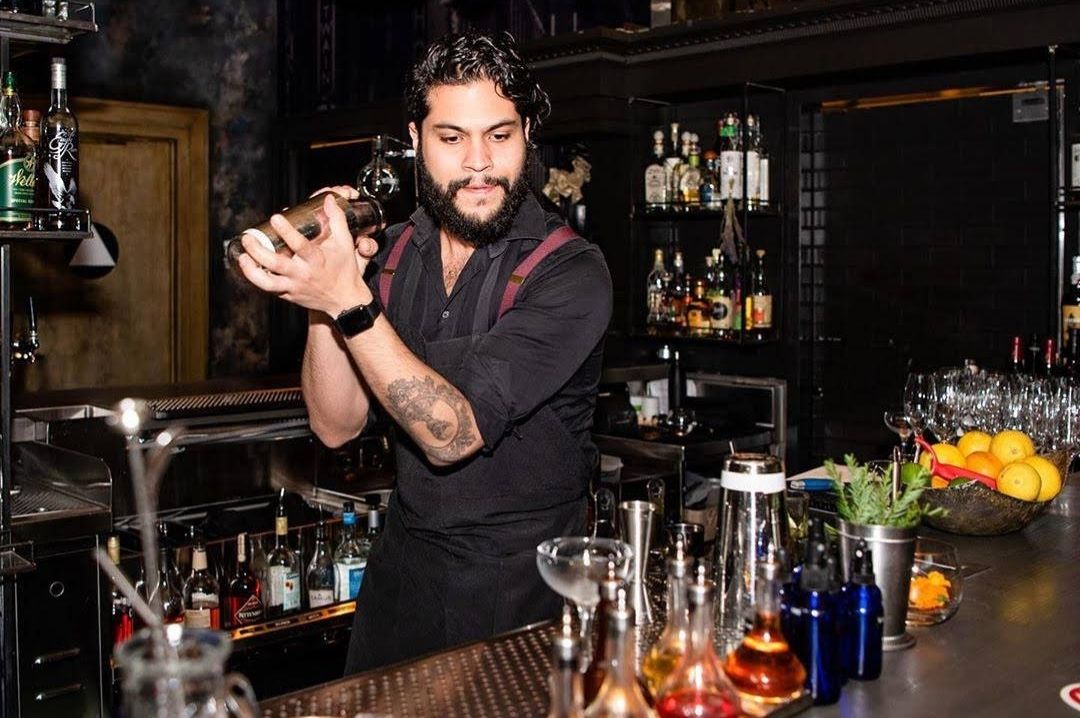 Stay tuned for more bars in the area of San Francisco in the following months.