Favorite bars of the tech industry, where they hangout?
We have listed the tech industry's favorite places to drink and eat, so you are aware and prepared.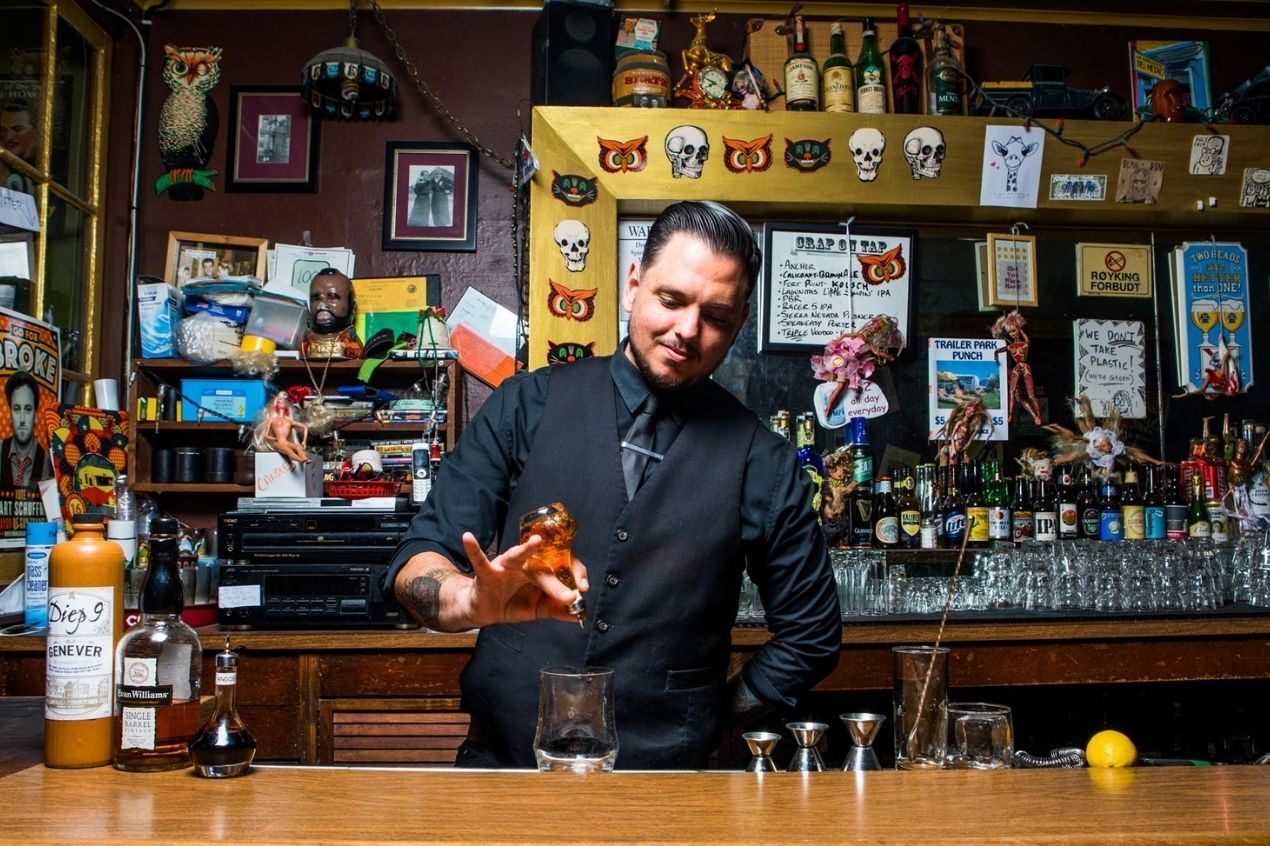 The never-ending rise of the tech industry in Silicon Valley and the surrounding area has developed an interesting bar and food culture, and places where the techies hang out and socialize with each other. In this article, we are going to list their favorite places to drink and eat, so you are aware and prepared.
We are trying to provide you with accurate information about the bars and the venues, but please make sure to double-check if they are functioning and keeping all restrictions due to the Covid-19 situation.
The Musto Bar
This place can be called the ultimate tech hang out situated at The Battery Club in San Francisco. This is a private club in which you need to be a member or to be accompanied by one to get access to it. This is a special bar where the members usually want their drinks in a particular way. Very exclusive and tailored to every member of The Musto Bar making for a one-of-a-kind experience satisfying all its valued members.
https://www.thebatterysf.com/; (001) 415 230 8000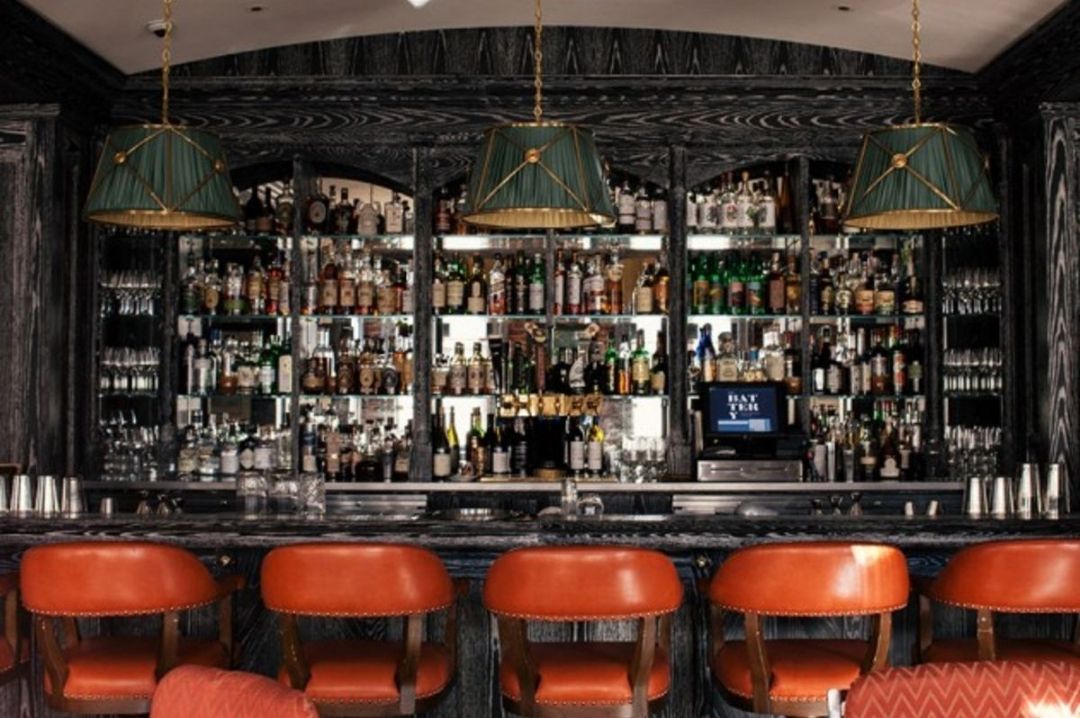 Mourad
This is an award-winning Michelin-starred Moroccan restaurant with an exceptional cocktail program which is changing very often. The place is much loved by food and drink obsessed techies along with tourists flock to this boldly designed space. Besides the outstanding food, the venue offers a great wine list alongside a knowledgeable sommelier and awesome bar staff which will blow your mind with its signature cocktails, including the Zen Koji made of Haku vodka, Michiko saiten, Giffard lichi-li, lemon, black sesame syrup and toasted bamboo tincture. It is a must-go.
https://www.mouradsf.com/; (001) 415 682 4196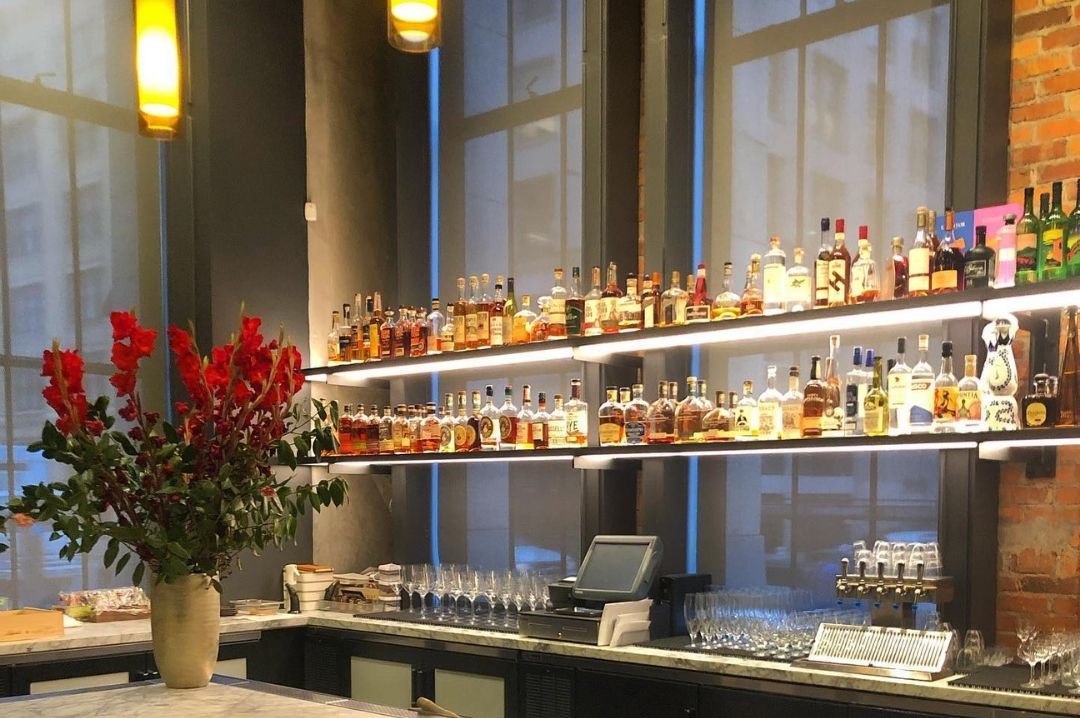 Last Rites
Last Rites is an amazing tiki bar and famous hang out spot of the Silicon Valley geeks. The place is located in the Castro District, and they call themselves an adventure bar offering one of the most innovative cocktail lists in San Francisco together with tasty bar snacks. Try the Land of the Lost a delicious liquid creation made with Saint Benevolence Clairin Pisco, Chamomile Sherry Blend, House Made Golden Milk, Pineapple and Lemon. After the first one, you won't be able not to order a second.
https://www.lastritesbar.com/; (001) 415 801 5989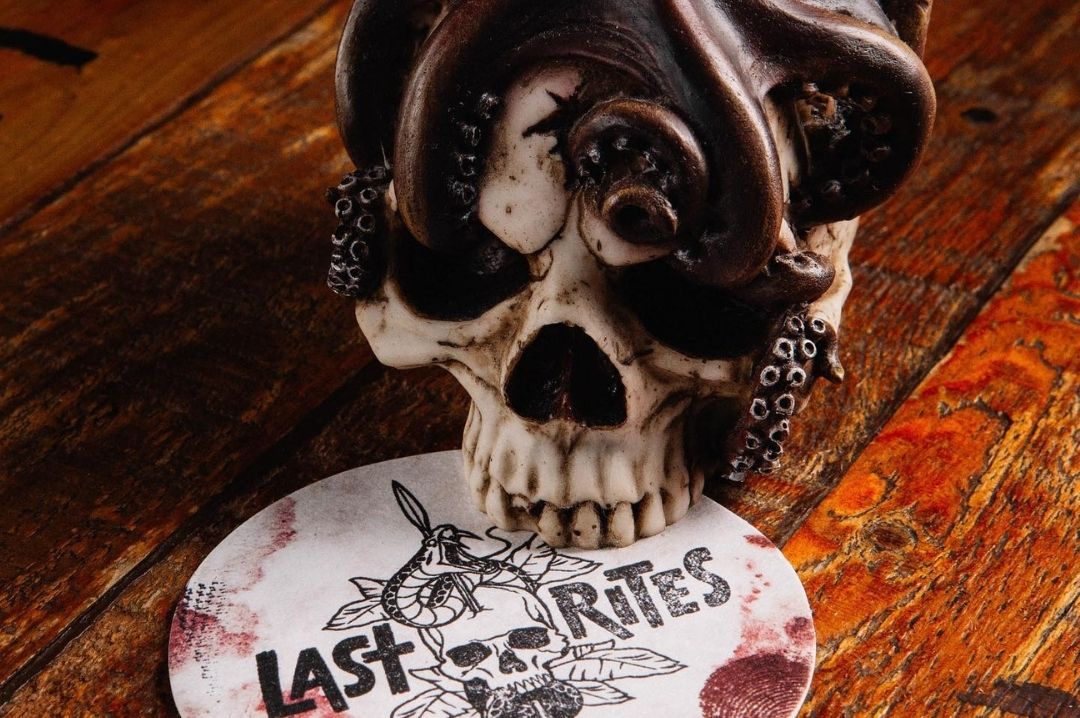 Horse Feather Bar
This is a great casual cocktail bar, a favorite spot for newcomers of the tech industry in the San Francisco perfect gathering place. The cocktails are very creative and well-executed with fresh ingredients, house-made syrups with a slim food menu of New American shared plates and international-inspired dishes. Try the house Lowrider cocktail made with mezcal, hibiscus, agave, cucumber juice and fresh lime married with Pulled Pork Takos with fresh corn tortillas, house-made salsa verde, and red onions. Great combo.
http://www.horsefeatherbar.com/; (001) 415 817 1939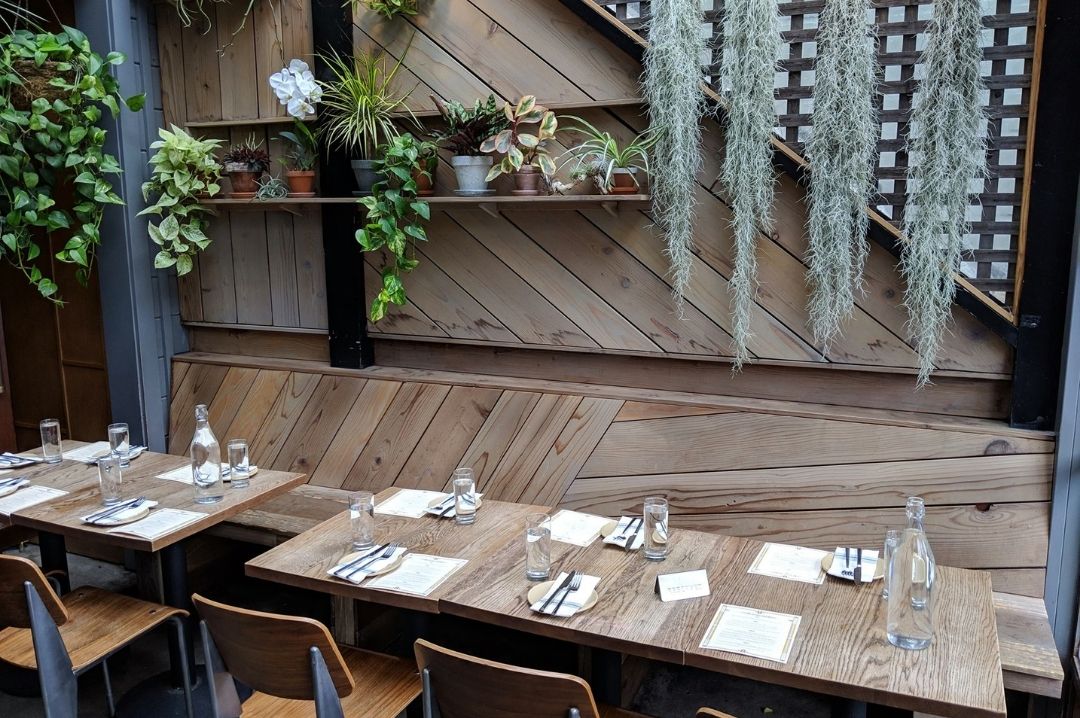 ABV
ABV is a trendy cocktail spot located right in the middle of the Mission District, established by three top bartenders from San Francisco ready to lift to another level the mixing of delicious cocktails. The cocktail list is organized by the spirit and offers 16 creative liquid gems that are on the ever-changing and seasonal rotating scheme. Under the great atmosphere of the bar, you can enjoy as well tasty bar food from the small plate menu. The place has become a favorite after-work drinking point of the tech industry. A must-try is the Lefty's Fizz made of a smoky concoction of mezcal, lime, grapefruit shrub, dry curacao and egg white.
https://www.abvsf.com/; (001)415 294 1871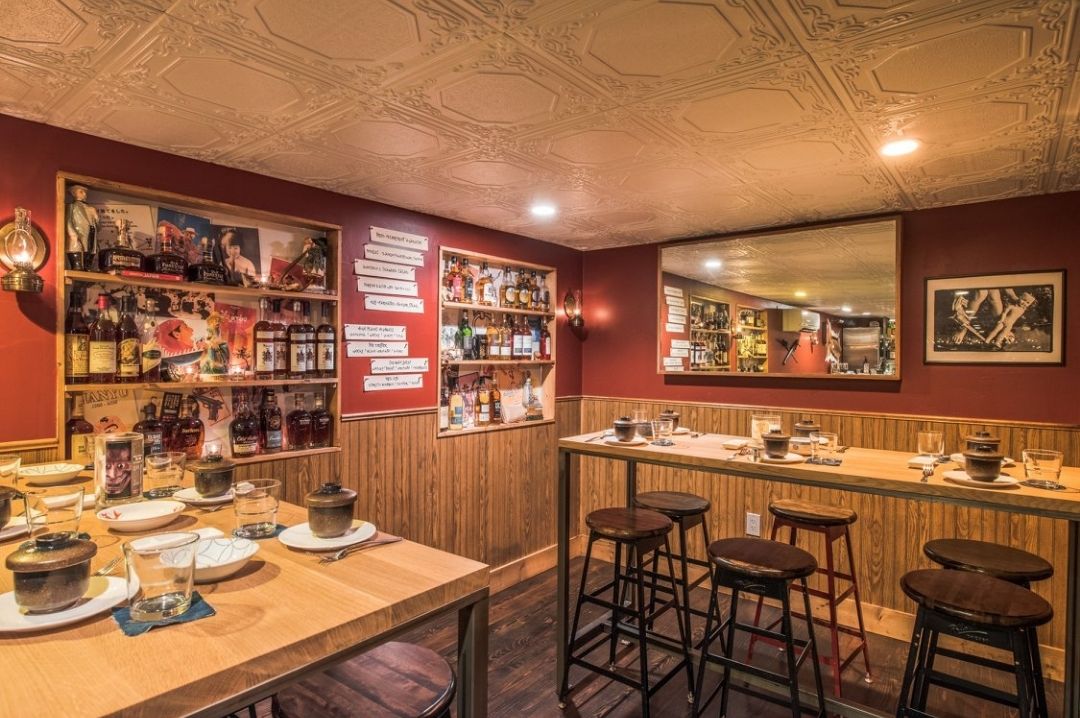 Dirty Habit
This is a sleek cocktail bar located atop the Hotel Zelos in the Soma neighborhood famous for the creative craft cocktails and the nice, relaxing atmosphere. The spirit collection is one of the most extensive in the city and offers some rare gems. The food menu consists of delicious bar bites. Dirty Habit is a great place to hang out and socialize while sipping from the Formal Agreement signature cocktail made from an earthy blend of Gentleman Jack, cognac, porcini mushroom and oolong tea. A cocktail haven.
https://www.viceroyhotelsandresorts.com/zelos/dirty-habit; (001)415 348 1555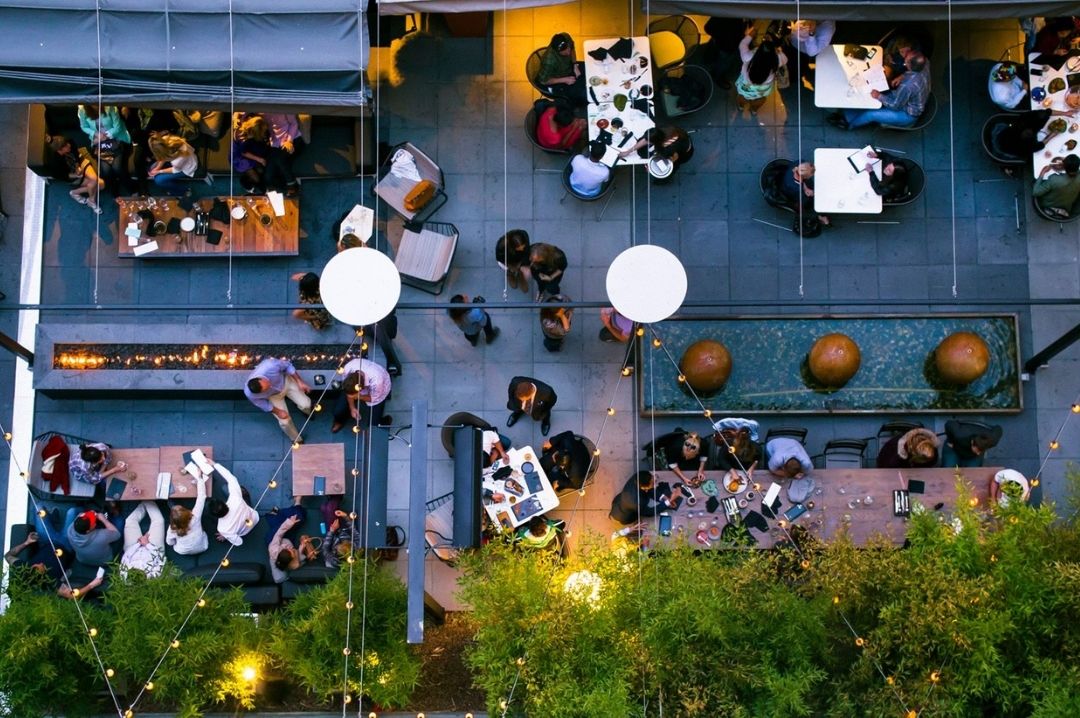 Jones
This venue has the biggest rooftop bar and lounge in San Francisco located on the first floor of the street level it doesn't have the magnificent view of a Skyscraper, but it has a superb vibe which is attracting a mix of people coming from the Financial District and SoMa. Drawing attention is as well the cocktail list, which is pretty extensive and incorporates classic and specialty drinks. Jones is perfect for corporate or private events, birthday parties and fun events like movie nights and "technology detox".
https://620-jones.com/; (001) 415 845 2257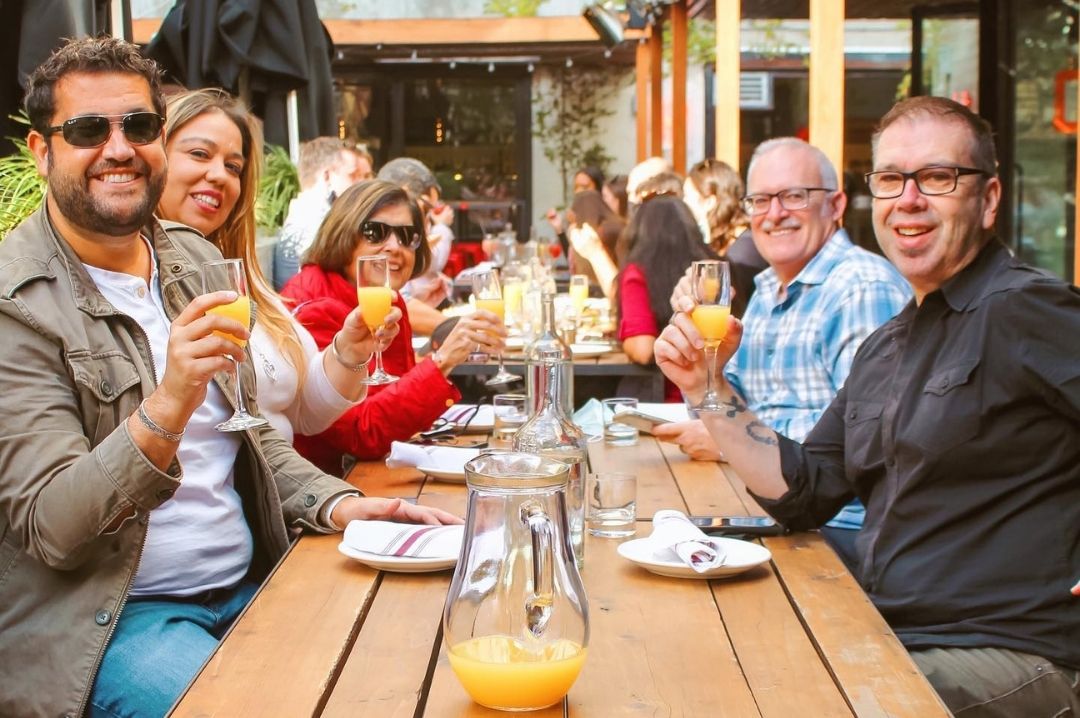 Monk's Kettle
The Next recommendation is an iconic beer bar and casual restaurant is a favorite of many of the hard-working tech-oriented beer lovers located in the lively Mission District. Monk's Kettle is an endless ocean of beer from sours, stouts, Saisons, and other types of beer you never heard of. The food menu futures amazingly tasty American honest food prepared with great care and passion. They have as well a bottle shop on the premises which offers sets of these good unknown beers.
https://www.monkskettle.com/san-francisco/; (001) 415-865-9523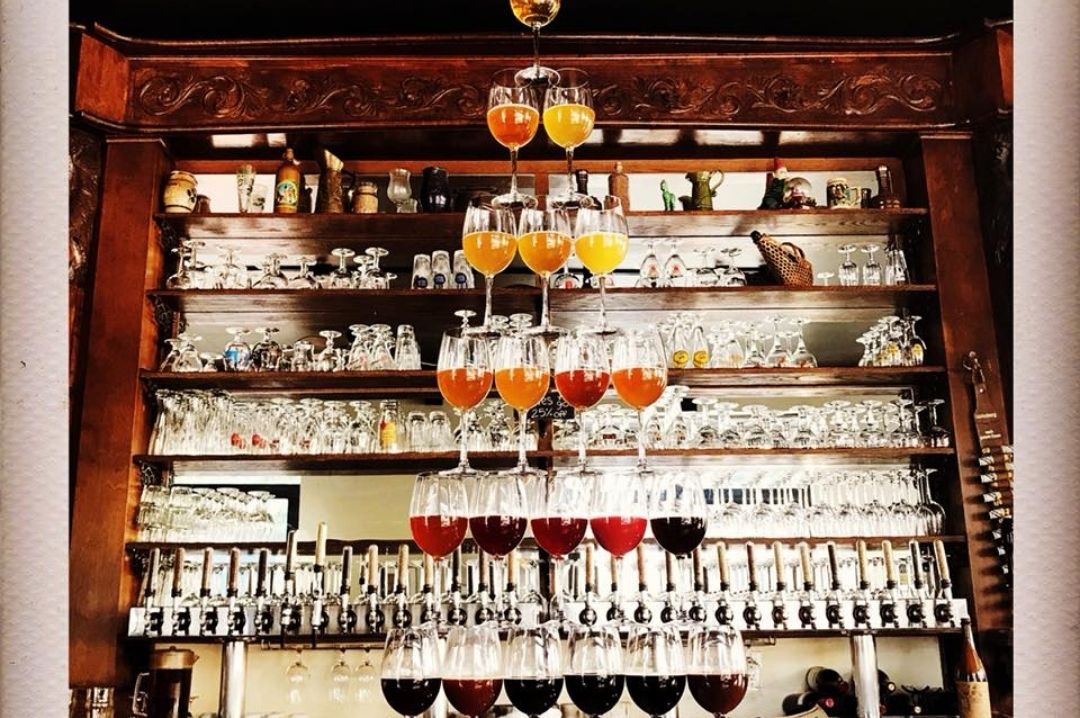 25 Rooftop
This is a trendy, sleek cocktail bar rooftop located in SoMa famous to be the preferred spot for entrepreneurs, techies and start-up developers. The venue offers outdoor seating with upbeat music and a casual vibe and all kinds of custom drinks. The cocktail menu is put together of modern classics and some flagship cocktails as Rye Old Fashioned made with Rye, Maple Gomme, Bitters and Pedro Ximenez Aromatics. The food menu is outstanding, try their oak wood fired oven pizzas, as well as a hot dog, served in a pretzel bun with beer and cheese onions accompanied by a craft beer from the tap.
https://www.25lusk.com/rooftop/; (001) 415 495 5875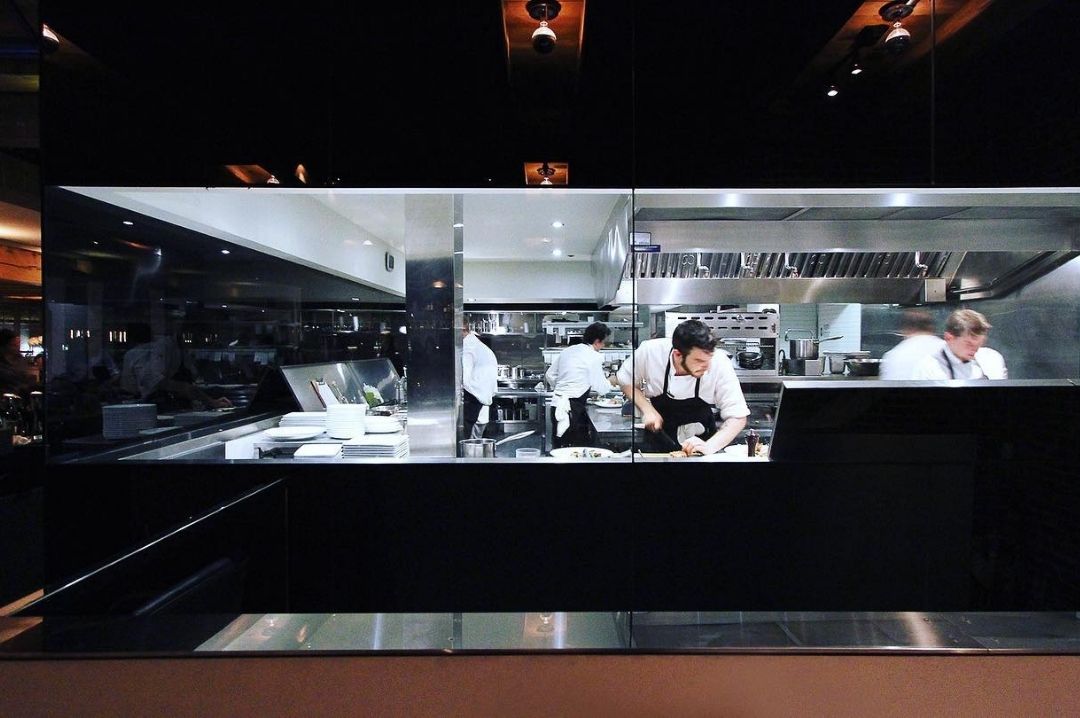 We hope that the recommended hot spots are to your liking, and we'll continue to search for new venues where the tech industry employees hang out. Stay tuned for more in the following months. Cheers
Header Image Credit: Mourad