Bar-hopping in the Mission District
Looking for places to drink over the weekend? Make your way to the Mission District.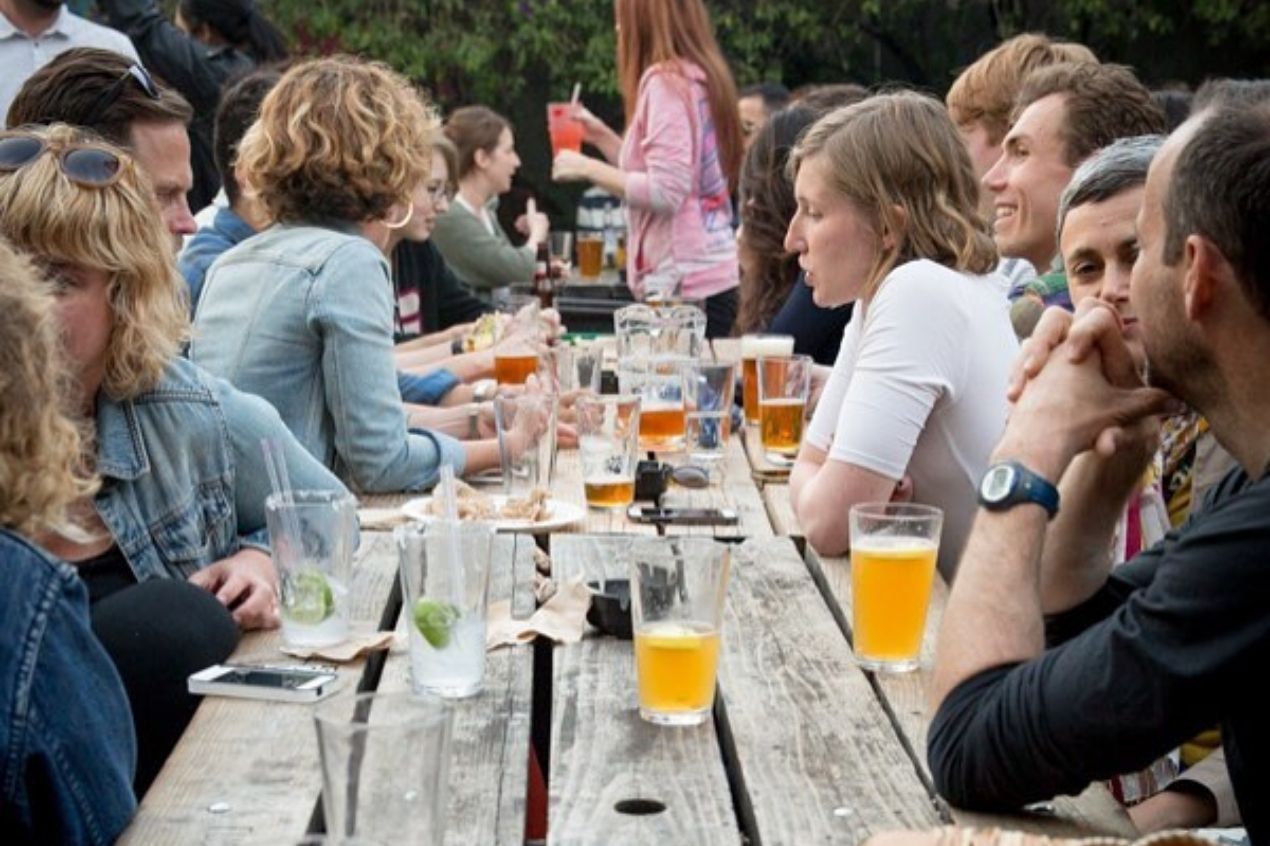 San Francisco's vibrant Mission District is home to many bars and restaurants. The neighborhood is known for its bar hopping scene and nightlife, fuelled by the presence of young patrons. From day and brunch bars to buzzing night bars, the Mission District has something for everyone.
Have a look at these bars from the Mission District and choose your hangout for the summer.
Underdog Tres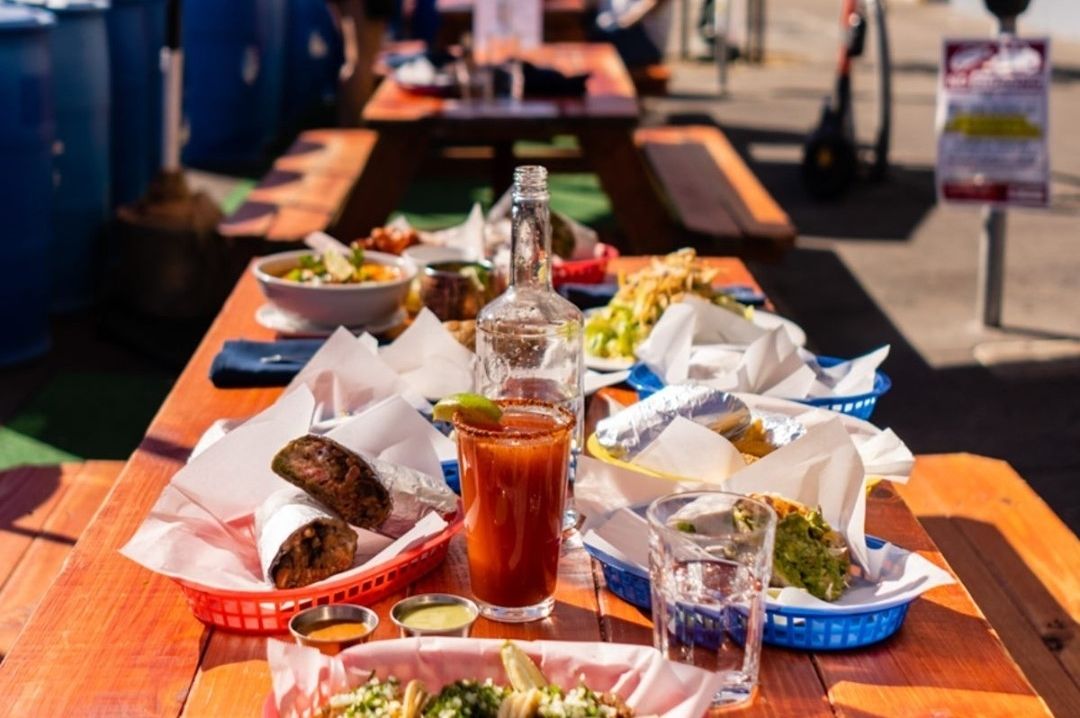 Mexcian food and drinks served on the table, Source: Instagram
The Underdog Tres is a modern taqueria, offering an array of drinks such as draft beers, wines, selected cocktails, and agave spirits (tequila, mezcal and reposados). This is the place to be if you like to grub on fresh food, relish a few drinks, and enjoy live match screenings. Taco Tuesdays are taken very seriously here with their $2 tacos. Try the El Conde Mezcal made with Union mezcal, vermouth, and Campari. We also love the Cadillac Margarita made with Exotico reposado, lime, agave, and Grand Marnier float.
Timings- Mon- Fri (11.30 am-10 pm)
Sat- Sun (9 am- 10 pm)
Location- 1224 9th Ave, San Francisco, CA, 94122.
Mission Bowling Club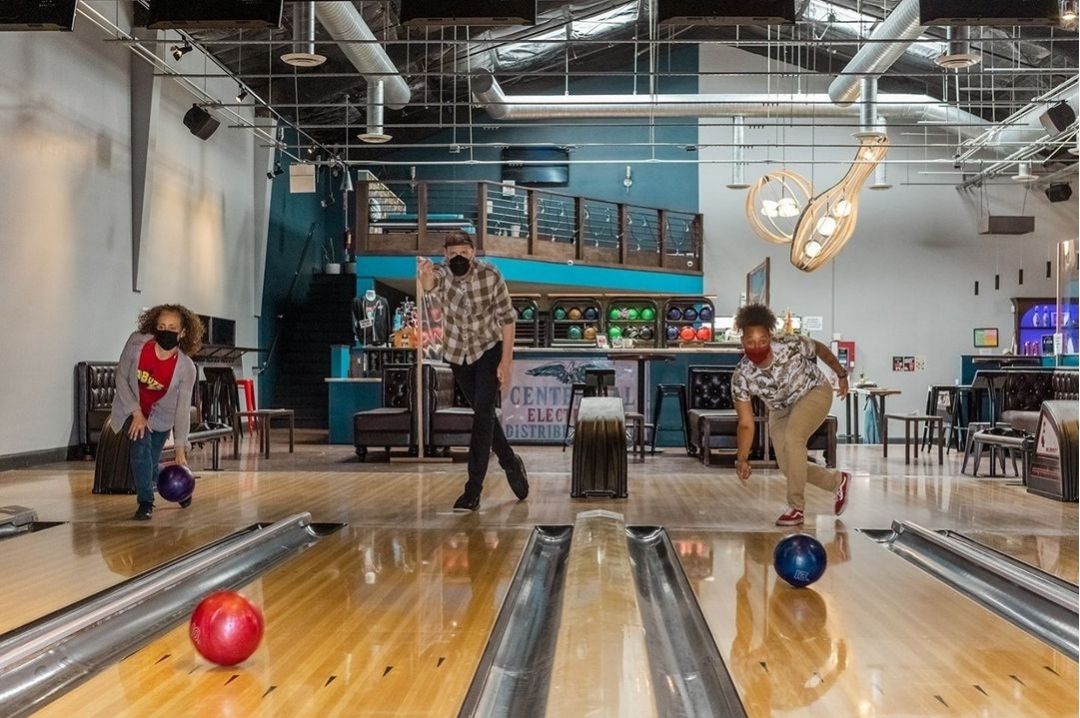 People in action at the Mission Bowling Club, Source: Instagram
With not many bowling clubs left in San Francisco, the Mission Bowling Club is worth going to. Tag along with a few friends to sharpen your ball rolling skills and while you're at it, replenish with a delicious cocktail or few. The Dangerous Love cocktail made from reposado tequila, mezcal, and martini will surely kick in an adrenaline rush to help knock down the bowling pins. They also have various non-alcoholic drinks such as the Boombastic 'mocktail', which is made with hibiscus, lemon verbena, grapefruit and soda. Pair the drinks with Mission Bowling Club's variety of burgers, toasts, sandwiches, and waffles.
Timings- Mon- Wed (4pm- 9pm)
Thursday (3pm- 9pm)
Friday (3pm- 11pm)
Saturday (11am- 11pm)
Sunday (11am- 6pm)
Location- 3176 17th Street, San Francisco, CA 94110.
Blondie's Bar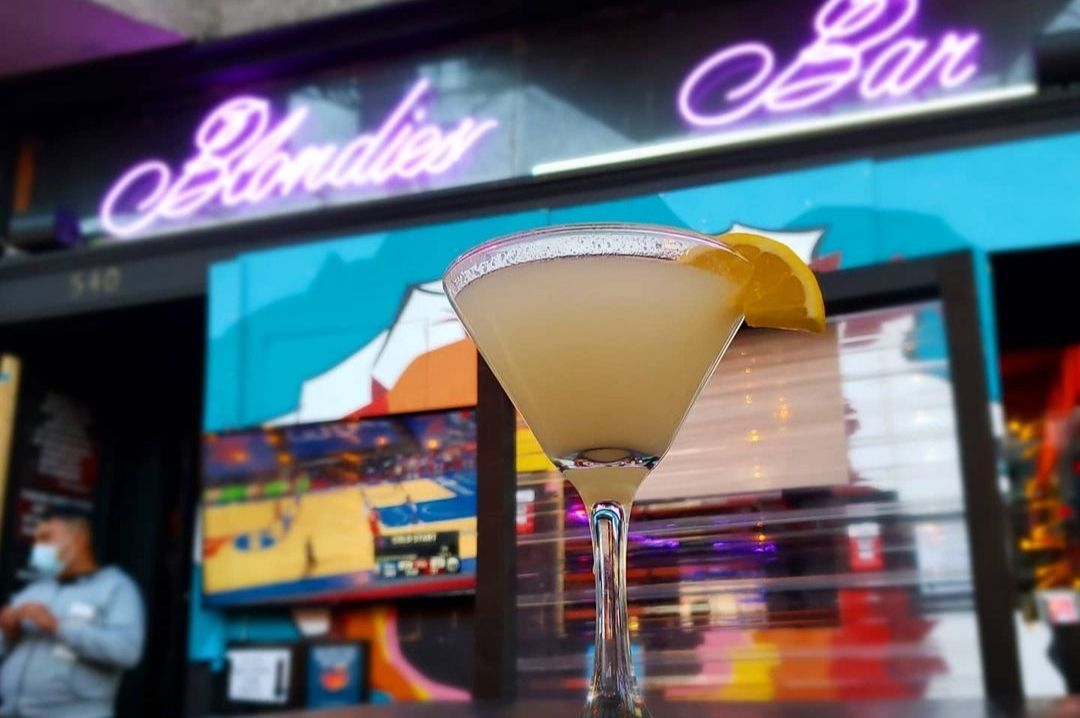 A martini drink at the Blondie's bar counter, Source: Facebook
Famous for their martinis in San Francisco, Blondie's Bar has been in business since before the Mission District became known for bar hopping. It is a great hub to interact with new people or roam with your own clan, providing a diverse list of music nights throughout the week. Try their signature Blondie Martini, made with No.209 Gin with a float of Cointreau and an orange slice. If you want to discover other speciality martini drinks, step into the bar and make your way to the board menu.
Timings- Mon- Thu (4pm- 2am)
Fri- Sun (2pm- 2am)
Location- 540 Valencia St, San Francisco, CA 94110.
Curio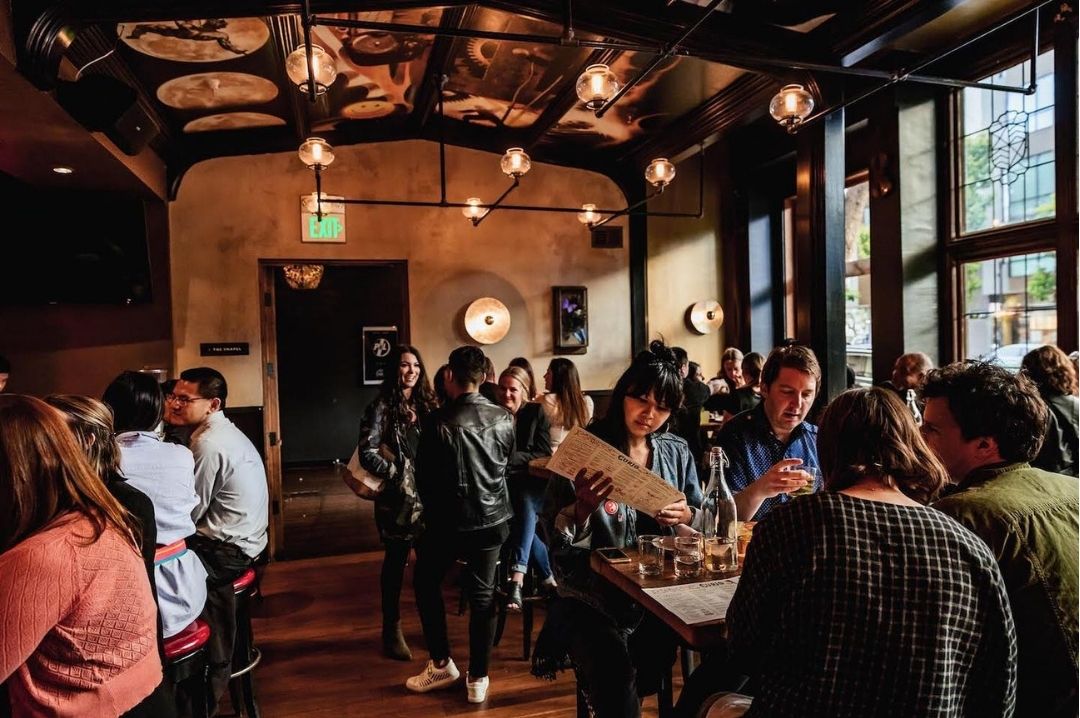 Full house at the Curio, Source: Facebook
Reflecting a bohemian vibe in the center of San Francisco, Curio is a great spot for brunch and drinks. Seasoned mixologists from the city create some delicious culturally-infused cocktails. If you like rum, try out the Banshee, made with light & dark rums, makrut lime, pineapple, coconut, turmeric, pebble ice, Angostura bitters, and fresh nutmeg. If you do stop by on a hot summer afternoon, then make sure to try the Mango Slushee Margarita. With a beer and wine list to add, Curio has a little something for everyone.
Timings- Mon- Wed (Closed)
Thu- Fri (5 pm- 10 pm)
Sat- Sun (12 pm- 11 pm)
Location- 775 Valencia St., San Francisco, CA 94110.
Beretta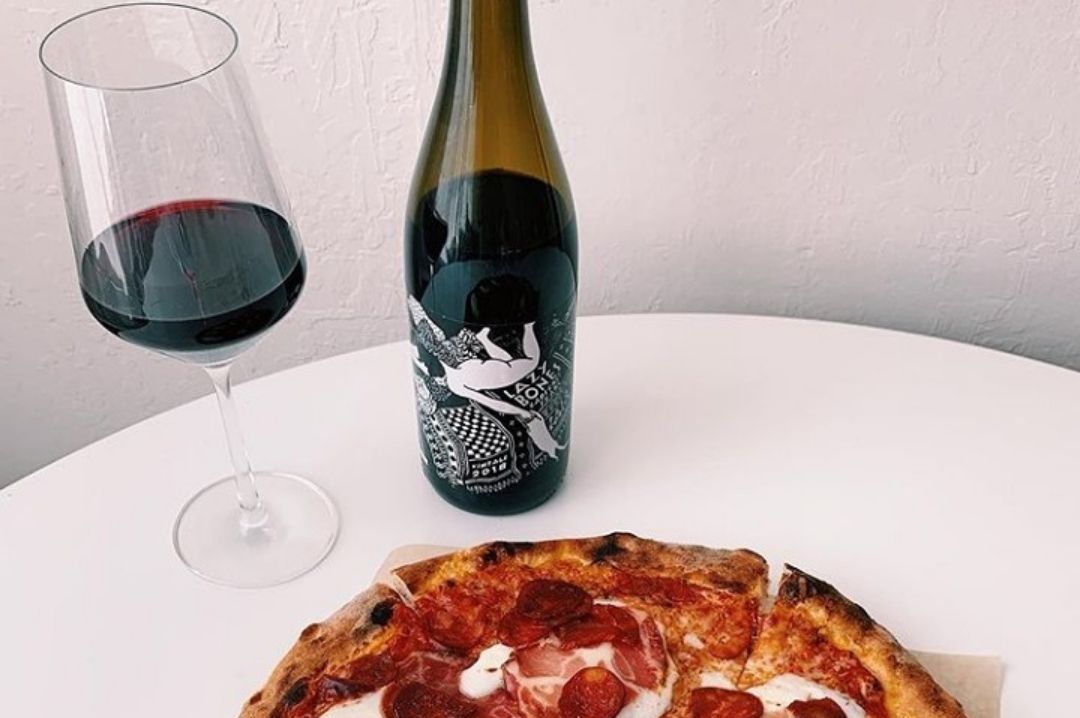 Beretta's pizza and wine, Source: Instagram
Experience Beretta's dark and evocative fine dine setting created to suit a romantic date night. The bar offers tequila cocktails such as the Añejo Sour made from tequila, lemon, agave, and egg whites. If you would like to try mezcal drinks, the Single Village Fix is made with mezcal, lime, and pineapple gum. Additionally, there is a list of beers, and wines (bubbly, red and white) to choose from. Pair up a thin crust pizza with Pinot Noir to enjoy the comfort of freshly made organic Italian food.
Timings- Mon- Thu (4pm- 11pm)
Friday (4 pm- 12 am)
Saturday (11 am- 12 am)
Sunday (11 am- 10 pm)

Location- 1199 Valencia St, San Francisco, CA 94110.
ABV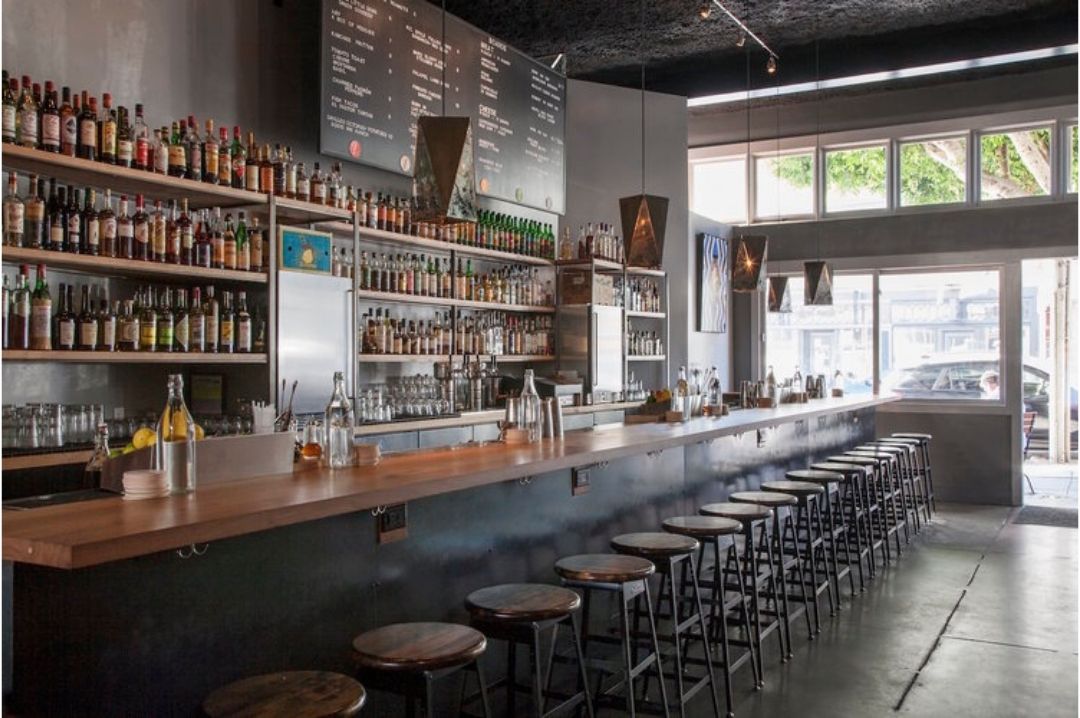 Bar at the ABV, Source: Website
ABV has been moving in an upscale direction since 2014. It has a full bar with an extensive supply of cocktails which include Whiskey In Church (smoky scotch, oloroso, maple, and smoked fruit bitters gin), La Botana (mezcal, orange juice, pickle brine, lime, and beer), Atomic Bomb (pineapple rum, lime, mint, sherry, and pineapple syrup), Mumbai Mule (saffron vodka, lemon, ginger, mint, and soda), and more. Apart from their spirits offerings, the drinks menu consists of low ABV drinks like sherry, rancio, and madeira. Their huge drinks menu list includes beers on tap, ciders, wines, tequila, mezcal, and non- alcoholic cocktails.
Timings- Mon- Sun (4 pm- 2 am)
Location- 3174 16th St, San Francisco, CA 94103.
Elixir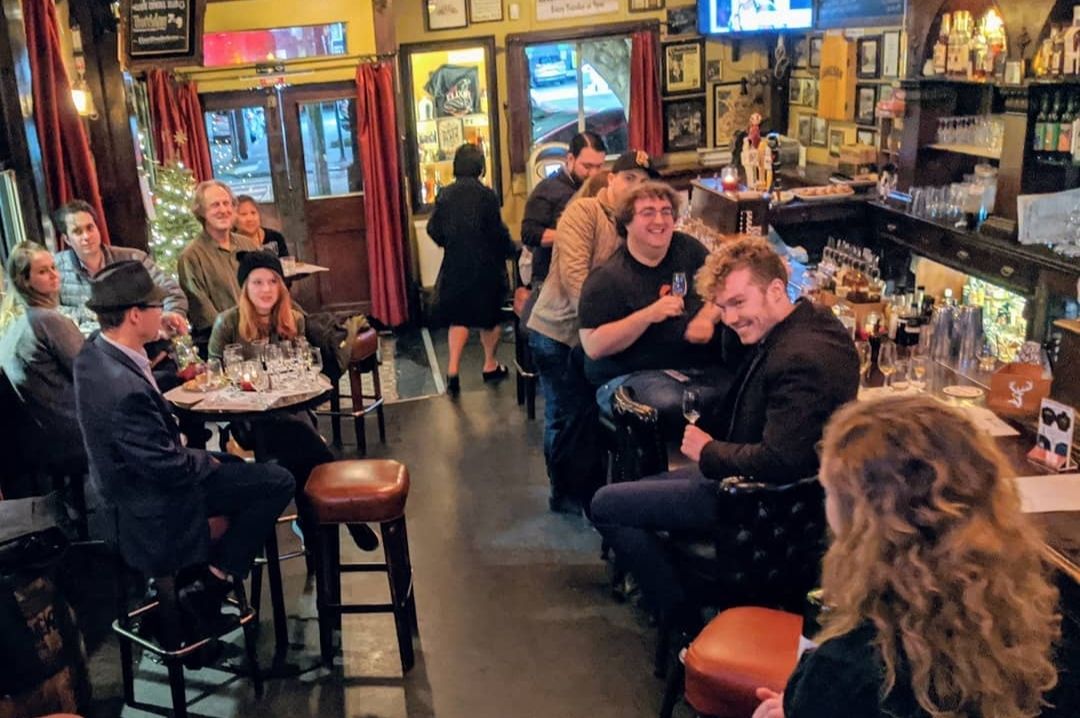 All smiles at the Elixir, Source: Instagram
Located just one block away from where the Mission Dolores was founded in 1776, the Elixir is one of the most historic bars in the country. They give cocktail making classes as part of the cocktail club, conduct quiz nights and tasting events as part of their programs. One of Elixir's must try original recipe cocktails is the Mission Statement made from Four Pillars rare dry gin, lemon juice, and apricot puree, submerged below a layer of floating Pinot Noir. The other is 2019 San Francisco World Spirits Competition's Cocktail of the Year winner, The Murphy Sour made from Frisco Immature brandy, tangerine and mandarin juices, lime juice, honey syrup, cilantro, and egg white.
Timings- Mon- Wed (4 pm- 10 pm)
Thu- Fri (4 pm- 12 pm)
Saturday (12 pm- 2 am)
Sunday (2 pm- 10 pm)
Location- 3200 16th St. San Francisco, CA 94103.
Shotwell's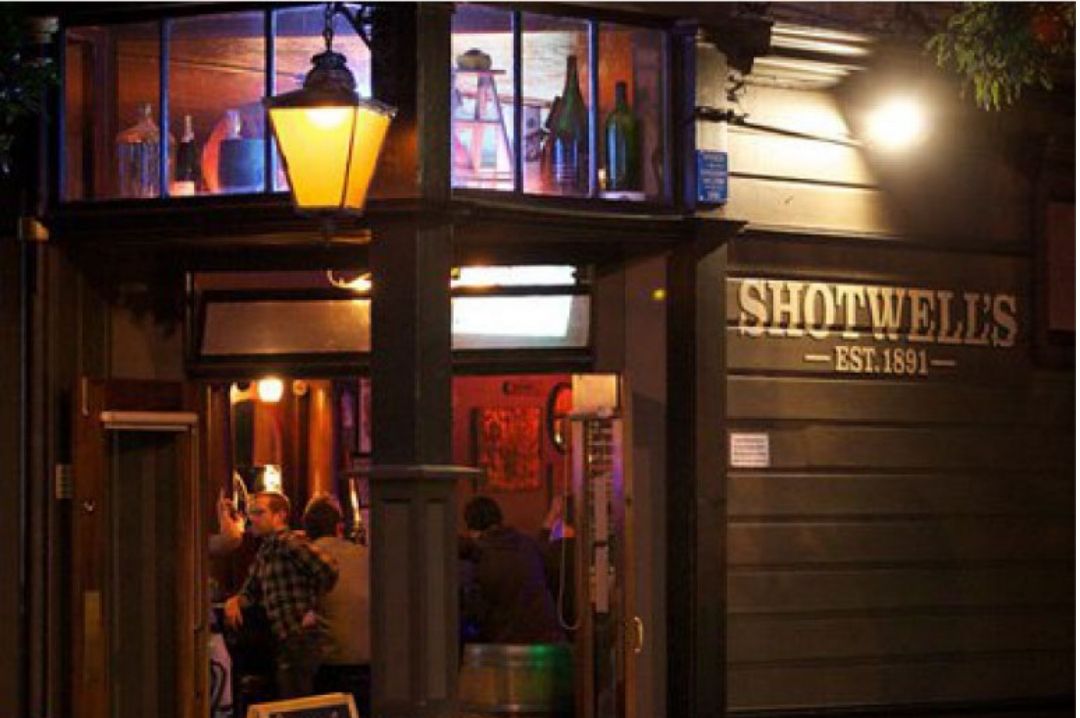 Entrance to the Shotwell's bar, Source: Website
The Shortwell's bar, established in 1891, offers beers, wine, and ciders. With a pool table, BYO food, and pet friendly services, the bar is a great hangout for easy nights. Beers on the tap include Kronenbourg 1664 Blanc, Speakeasy Payback Porter, Köstritzer Schwarzbier, Drake's Blonde, Wells & Young's Double Chocolate Stout, and more.
Timings- Mon- Sat (4.30 pm- 2 am)
Sunday (4 pm- 1 am)
Location- 3349 20th Street, San Francisco, CA 94110.
El Techo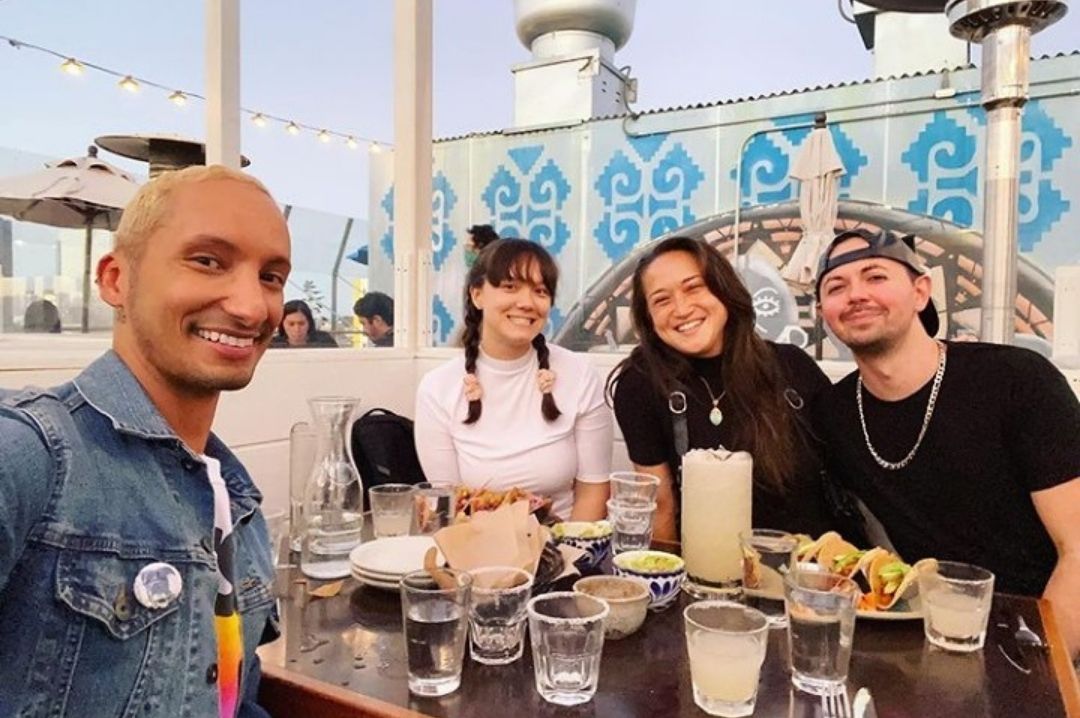 Rooftop seating at the El Techo, Source: Instagram
Open only for outdoor dining, the El Techo will give you cocktails to sip on, street food to munch on, and a skyline view to gaze upon. The drinks menu has classic cocktails like margarita, sangria, and la paloma along with bottled and draft beers, and wines. The Hummingbird cocktail made with chamomile infused pisco, yellow chartreuse, ginger syrup, lime, and soda water gets you humming. If you want to stay low, go for the Oaxaca Old Fashion which is put together by adding mezcal, reposado tequila, demerara syrup, chocolate and orange bitters.
Timings- Mon- Sun (4 pm- 2 am)
Location- 3174 16th St, San Francisco, CA 94103.
Zeitgeist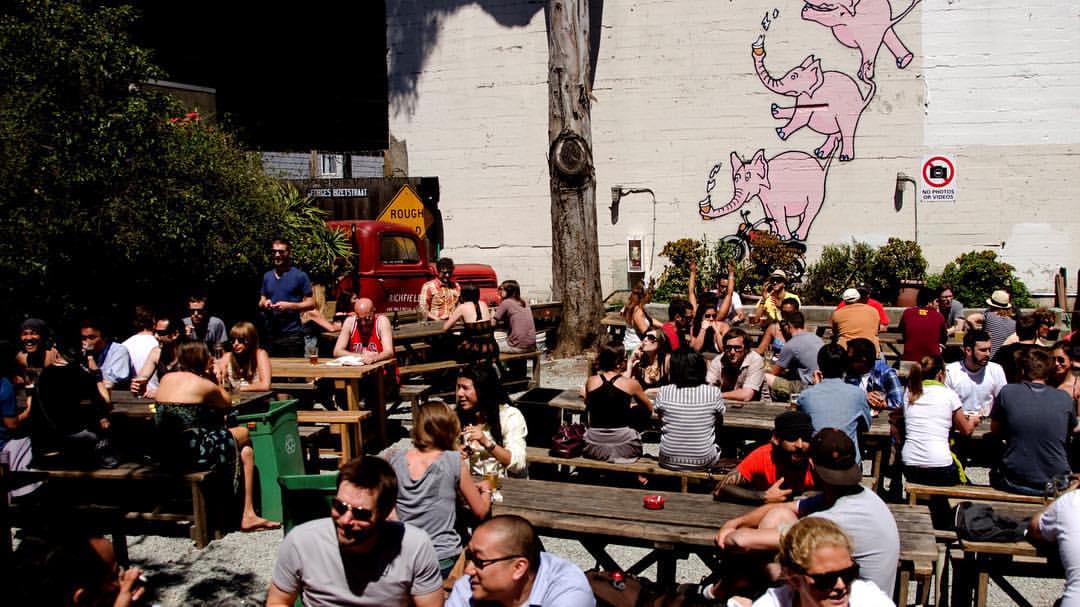 Beer garden at the Zeitgeist, Source: Facebook
For hopheads looking to relax in a beer garden, head on to the Zeitgeist. Their full bar has 64 beers on tap from pilsners to lagers, belgian styles, IPAs, pale ales, and more. Try the popular margarita or bloody mary to crush the heat in style.The bar also offers some great beer and shot combos, and sports a list of non-alcoholic drinks. A place destined to be a pit stop for hot summer cooling breaks!
Happy hours- Mon- Fri (11.30 am- 6 pm)
Hours- Monday (Closed)
Tuesday (2 pm- 11pm)
Wed- Thu (11.30 am- 10 pm)
Friday (11.30 am- 11 pm)
Saturday (1 pm- 11 pm)
Sunday (1 pm- 9.30 pm)
Location- 199 Valencia St, San Francisco, CA 94103.
Header image- Zeitgeist, Source: Facebook