Drum roll for the Best Wine by Quality
The Quinta d'Aguieira Red 2017 takes home 'Best Wine by Quality' at 2021 USA Wine Ratings.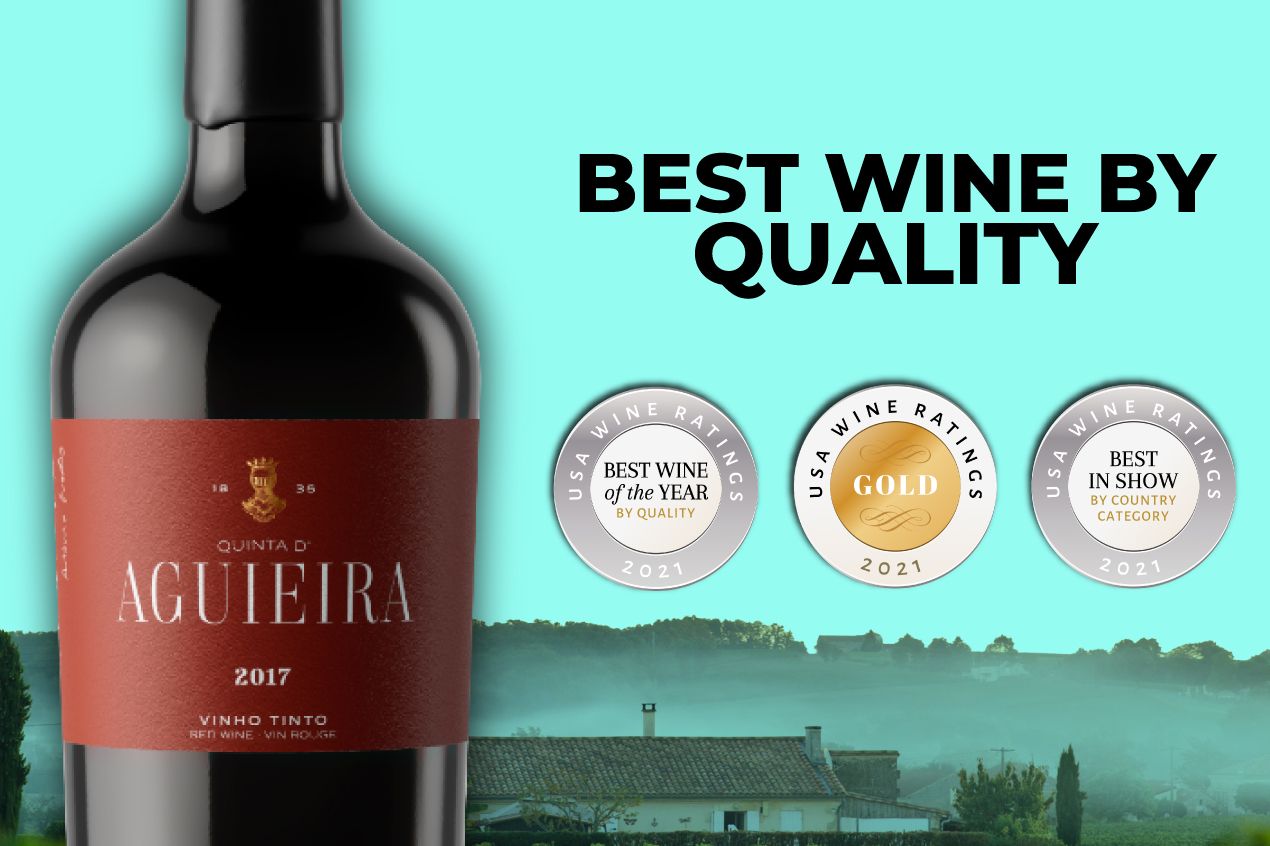 This year, Quinta d'Aguieira from the Bairrada region of the Portuguese Republic entered the 2021 USA Wine Ratings and won 'Best Wine by Quality' amongst other awards at the competition. Portugal's stunning Bairrada region rests along the Atlantic ocean, surrounded by the Vinho Verde, Dao, and the Lisbon wine terrain. The region is also known for red wines made from the indigenous Baga grape. Its name comes from the Portuguese word for clay (Barro), which makes up most of the soil in the region. Let us dig deeper to see what Quinta estate has to offer the world.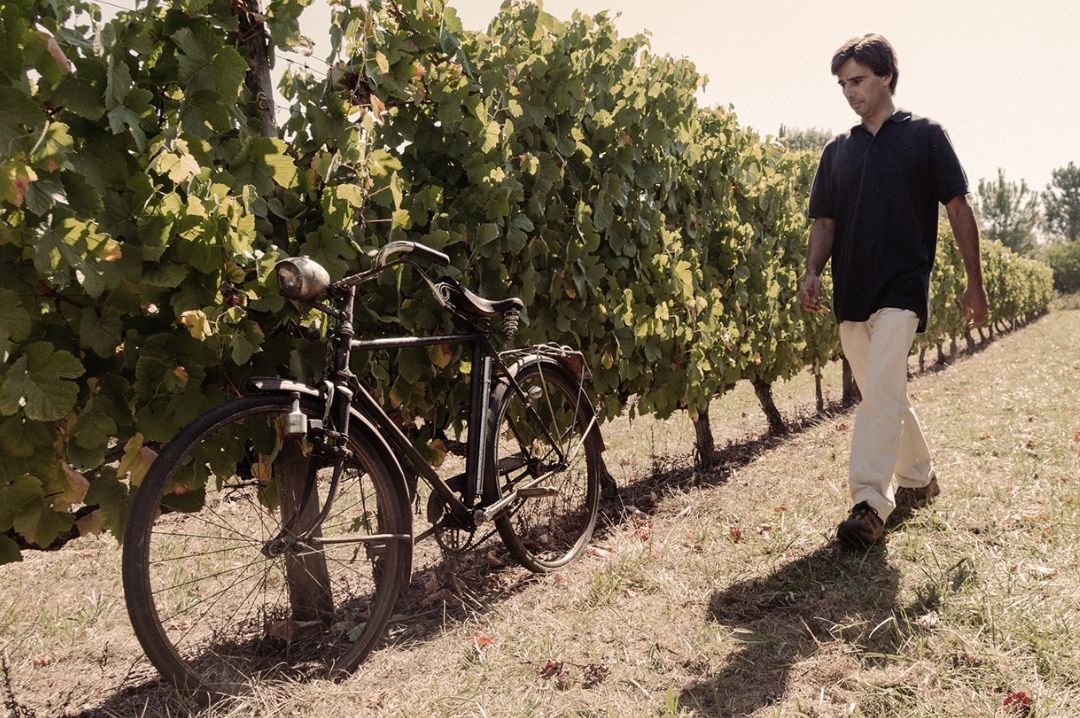 António Guedes taking a tour of his vineyard, source: Facebook
The 2021 USA Wine Ratings was held in San Francisco and more than 1000 wines entered the competition. At this competition, wines are judged on their quality, their value for money, and their packaging. This is a unique way to judge that is closely aligned with how consumers evaluate products for themselves. The purpose of the competition is to assess quality based on how wines are well balanced, where their acidity, tannins, and alcohol levels all work seamlessly together. The value for money in this context means how well the wine is priced based on its quality. Packaging in this competition is measured by how well the judges think the bottle and label of the wine will be perceived by the consumer.
The judges at the competition are Masters of Wine, retail chain buyers, master sommeliers, and experts in the retail drinks industry. This year the judges' panel included Tim Marson MW (Senior Buyer at Wine.com), Tim Hanni (Master of Wine), and several other leading wine buyers and sommeliers from around the US.
The Winery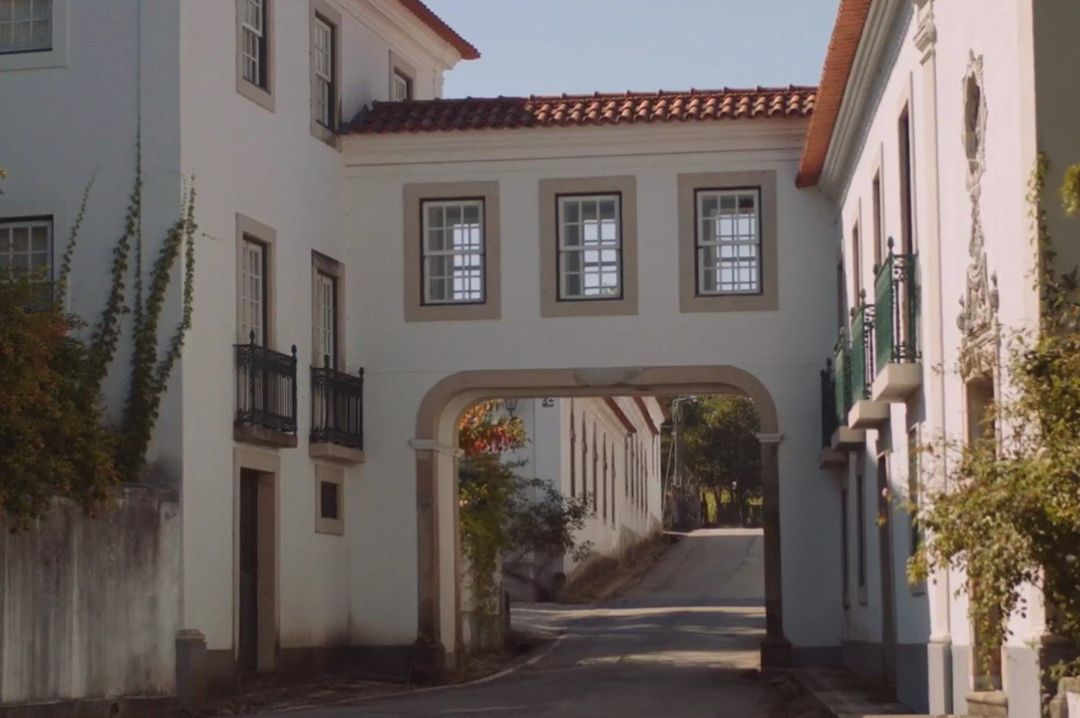 Front entrance of Quinta d'Augieira winery, source: Facebook
The existence of this "noble house" dates back to the 18th century. In 1724, there was already a noble house, known today as Quinta d'Aguieira. The Quinta d'Aguieira is a singular vineyard located in the North of Bairrada, in the municipality of Águeda, the Portuguese Republic. The atmosphere which is breathed here has a maritime influence as the Atlantic Ocean is just 15.5 miles away. The Quinta estate is spread over 21 hectares and is distinguished from the rest of the region by the incredible mosaic of micro-terroirs that compose it. The soils are alluvial deposits of the river, distinguishing it from the clay-limestone soils, from the bottom of the sea.
Quinta d'Aguieira Red 2017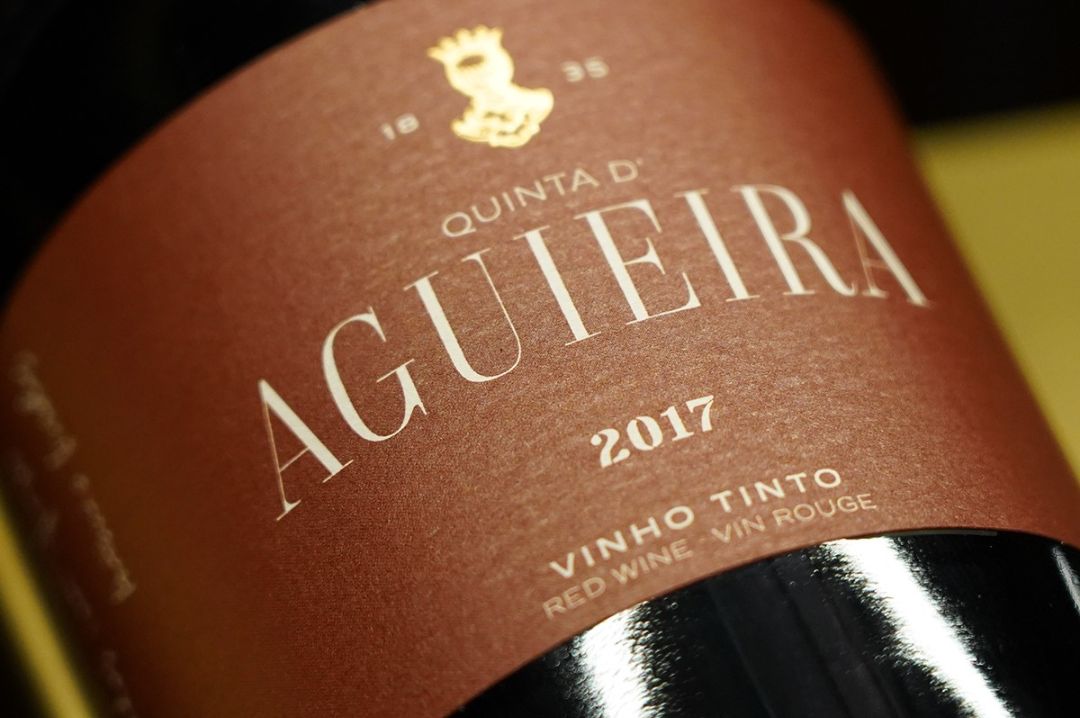 2017 vintage Quinta d'Aguieira Red, source: Facebook
This 2017 vintage Quinta d'Aguieira Red has won a gold medal with 95 points at the competition. The bottle has also won 'Best Wine By Quality' and 'Best in Show By Country' for Portugal. This 2017 was the earliest harvest in memory, after a dry winter, moderate rains in spring, and a harsh dry summer. However, there were no diseases and less need for treatments. The lack of water led to a very fast maturation, and early harvest (mid-August). For the winemaking, Touriga Nacional grapes are used and they undergo a long maceration with temperature control. After a 12-month aging period in new French oak barrels, the wine goes for bottling, and lastly, aging in bottle for three years. The Quinta d'Aguieira Red 2017 has a deep garnet color and its intense and complex nose reflects fruit character and baking spices. On the palate, the wine is plush and velvety with ripe jammy fruits. This wine could age 5+ years and evolve. The wine is ideally paired with red meats or mushroom risotto. It is best served between 16ºC and 18ºC.
Quinta d'Aguieira White 2018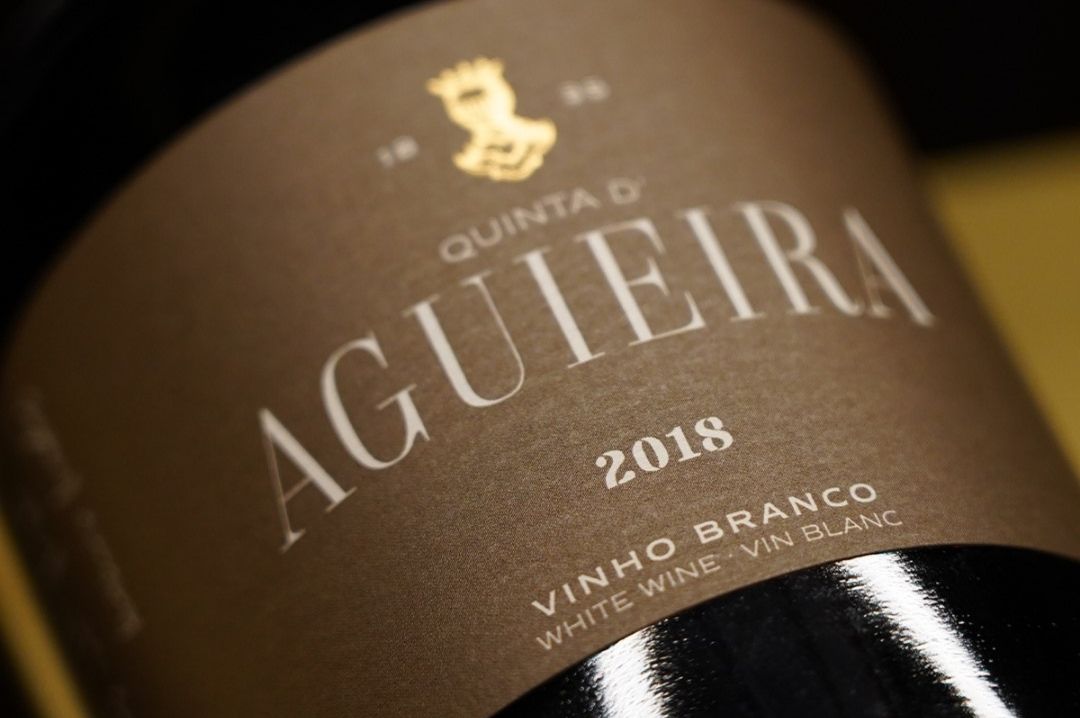 2018 Vintage Quinta d'Augieira White, source: Facebook
This 2018 vintage is the second entry from the Quinta estate and won a silver medal at the competition. The Quinta d'Aguieira White 2018 uses 90% Maria Gomes, 8% Chardonnay, 1% Rabo de Ovela, and 1% Bical grapes for its making. The best-selected grapes are fermented at controlled temperatures, after being pressed under low pressure. After fermentation, the wine is aged for eight months in two-year-old French oak barrels. Once bottled, the wine is again aged for two and a half years. This wine is limpid and the seductive yellow color introduces the Quinta d'Aguieira White 2018 which surprises with the persistence of its aromatic freshness. It has a unique aroma of sweet spice, salinity, smoke, and floral notes. The wine also gives a waxy mouthfeel with citrus notes. The palate is floral and rich with fresh citrus tones. This wine is ideally paired with suckling pig, fresh seafood, Japanese cuisine, or Italian pasta. It is best served between 12ºC and 14ºC.
Other Expressions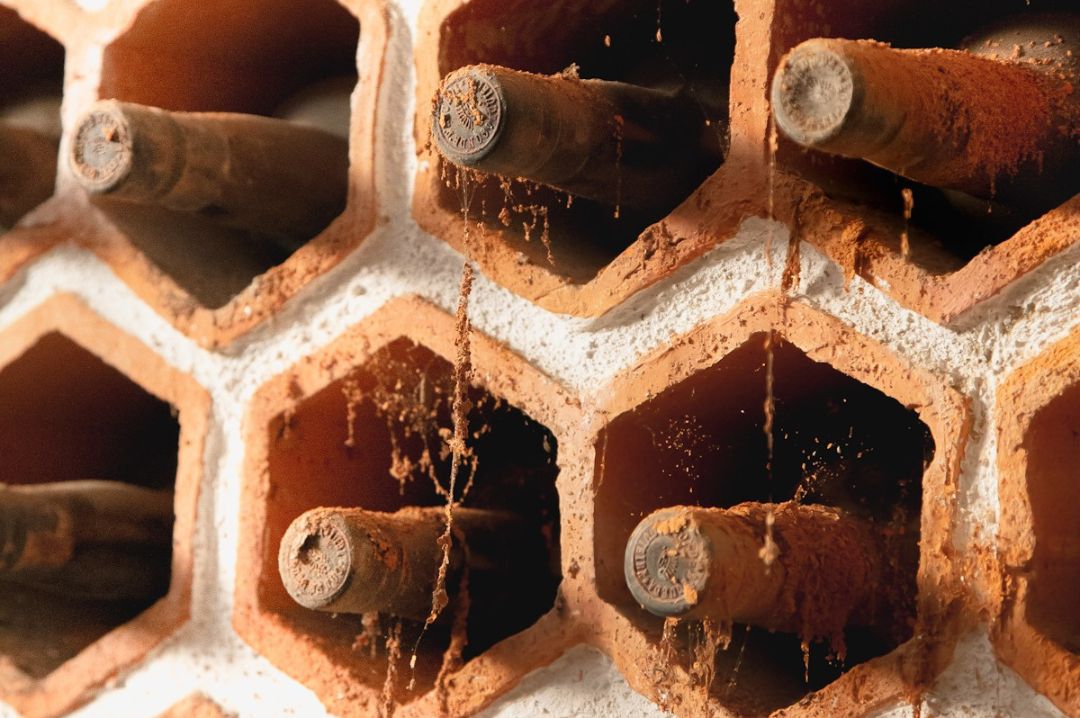 Some bottles saved for the future generation, source: Facebook
There are two more expressions offered by the Quinta estate and are worth taking a look at:
Arco d'Aguieira Branco 2017 - This wine is made with Maria Gomes, Chardonnay, Rabo de Ovela, and Bical grapes. With clear straw-yellow color, this wine is deeply aromatic with evident citric notes as well as tropical fruits. The fine acidity enhances its velvety texture making this wine fresh, mineral, and intense, with a long-lasting finish. The wine pairs best with red meat or game, such as suckling pig or duck, or shrimp. It is best served between 12ºC and 14ºC.
Arco d'Aguieira Red 2016 - This 2016 vintage is made with Touriga Nacional, Cabernet-Sauvignon, and Tinta Roriz grapes. With an intense ruby color and ripe tannins, this wine is powerful and deeply aromatic with concentrated wild fruits. It has some hints from the wood aging, thus making this wine complex and rich. It is well-balanced, full-bodied, and persistent. Pair this wine with red meats such as suckling pig or chops. It is best served between 16ºC and 18ºC.
The uniqueness of Quinta estate's location, climate, and terroir is mirrored in each of the wines produced here, sublimated by time. So the next time when you are looking for some good quality wine you know what to buy.
South San Francisco Conference Center, 255 South Airport Boulevard, South San Francisco, CA 94080, United States.
Register Now
South San Francisco Conference Center, 255 South Airport Boulevard, South San Francisco, CA 94080, United States
Register Now