7 Italian Red Wines That You Need To Stock Up At Home
Make your normal day special with some of these unique award-winning Italian wines full of amazing flavors and bright aromas.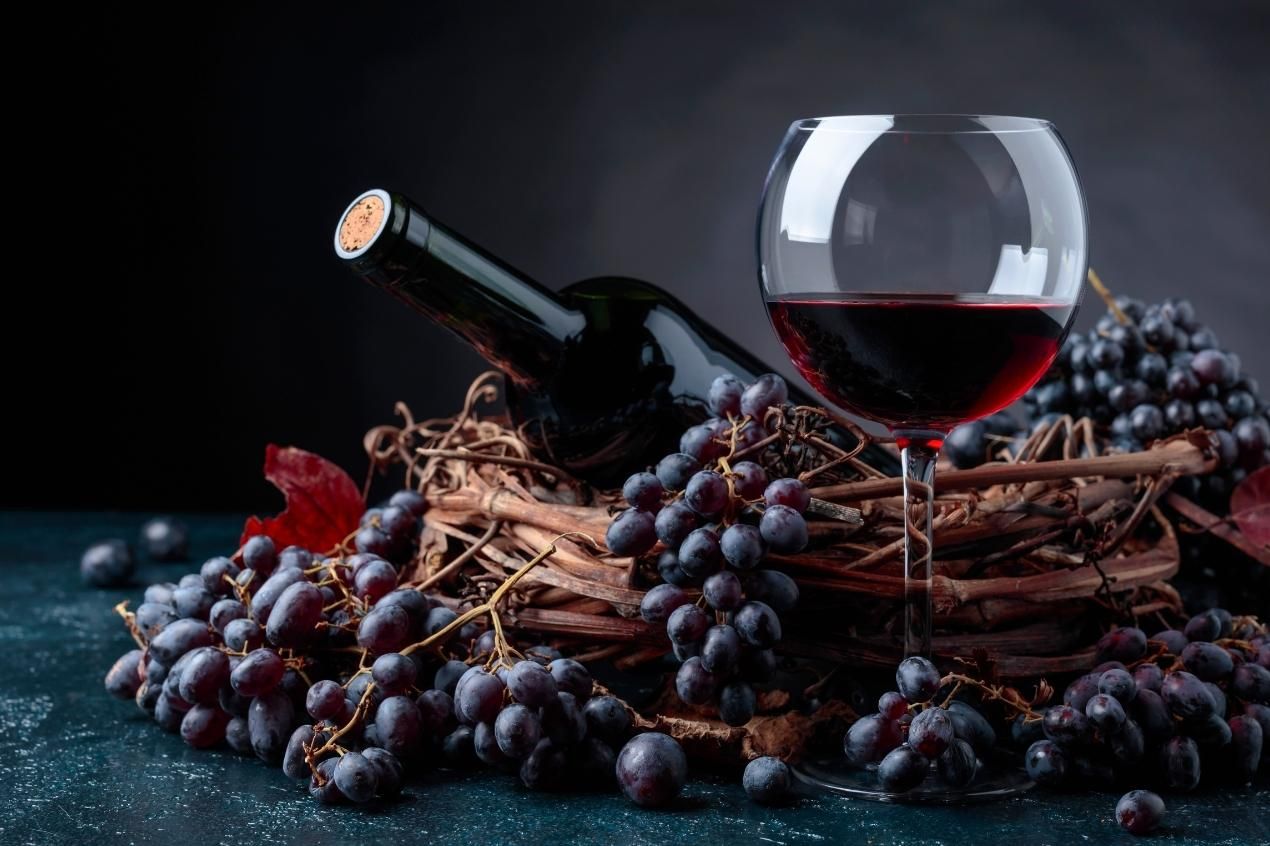 From basic drinking wines to prized collectible gems (particularly those from Tuscany and Piedmont), the dynamic Italian red wine market has it all.
In Italy, approximately 500 grape varieties are cultivated, 350 of which are utilized to make wine, and more than 100 are used in Italian red wines (or Rosso). Without a doubt, wine plays an essential role in Italian culture. Generation after generation has perfected the technique of producing wine.
Italy has produced great wines, from what grape to use to how long it must mature to even what it needs to age in. Every bottle is unique, whether it's sparkling red wine or full-bodied white wine, with exceptional aromas and explosive taste profiles.
Navigating the vast world of wine can be difficult at times, but here is a small guide to help you find some of the award-winning Italian red wines that you can stock up at home. These wines are presented in the Sommeliers Choice Awards, which is one of the most prestigious wine competitions in the United States. Sommeliers Choice Awards provides a list of award-winning brands, judged by industry experts according to price, quality, and packaging! The objective of the award is simple: to offer on-premise buyers and sommeliers a valuable benchmark for understanding which wines would make a compelling addition to their wine list.
Image Source- Sommeliers Choice Awards
Marchese Manodori
Producer Name: Venturini Baldini
Country: Italy
Vintage: Non-Vintage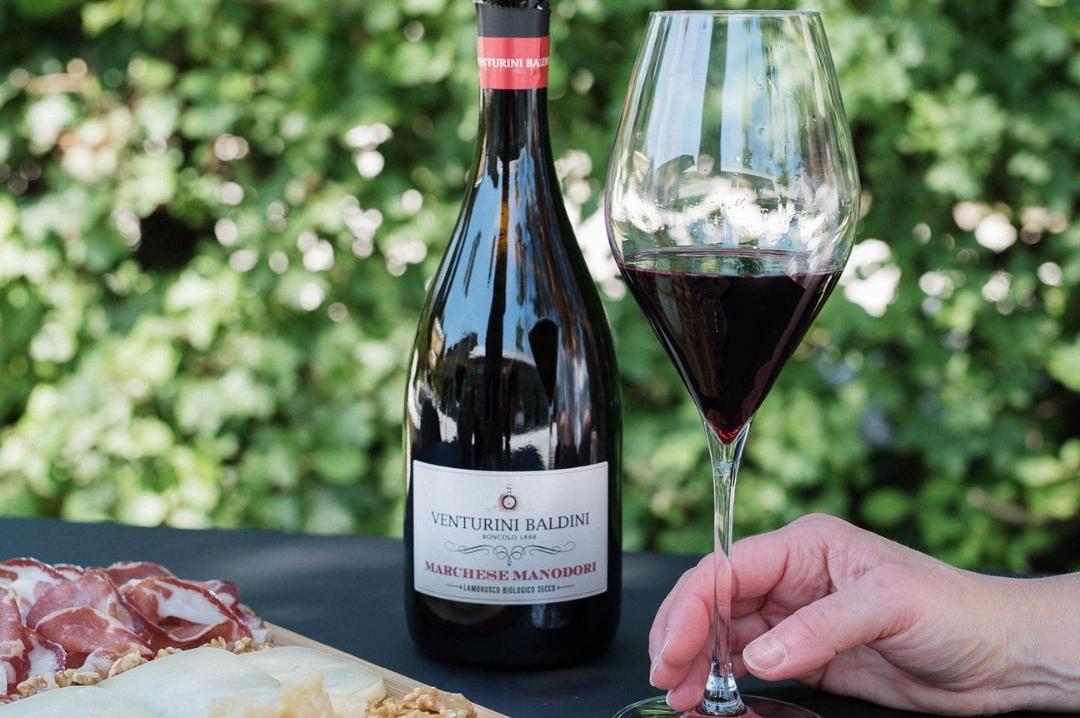 Image Source- Venturini Baldini
Venturini Baldini's winery makes some of the most unique wines and they are developed in the Emilian winemaking tradition and Marchese Manodori is one of them. This wine is extremely flavorful with a spicy aroma of clove and pepper and will be loved by any sparkling wine lover. Marchese Manodori has also won the award of the Sparkling Wine of the Year with 96 points in the Sommeliers Choice Award 2022.
In 1976, the agricultural estate Venturini Baldini was built on a historic estate in the hills surrounding Parma and Reggio Emilia, in the Reggio Emilia region. The hills, which rise to a height of 370 meters, create an ideal microclimate for growing grapes, with the sun penetrating through the winter fog and cool greenery moderating the summer heat. Venturini Baldini has produced high-quality wines in Emilia from the beginning. Their wines are unique and developed in the Emilian winemaking tradition.
Tasting Note- Fruit-forward wine driven by tart blueberry, ripe blackberry, black cherry, and blue plum aromas. Flavors of red and black fruit are perceived on the palate.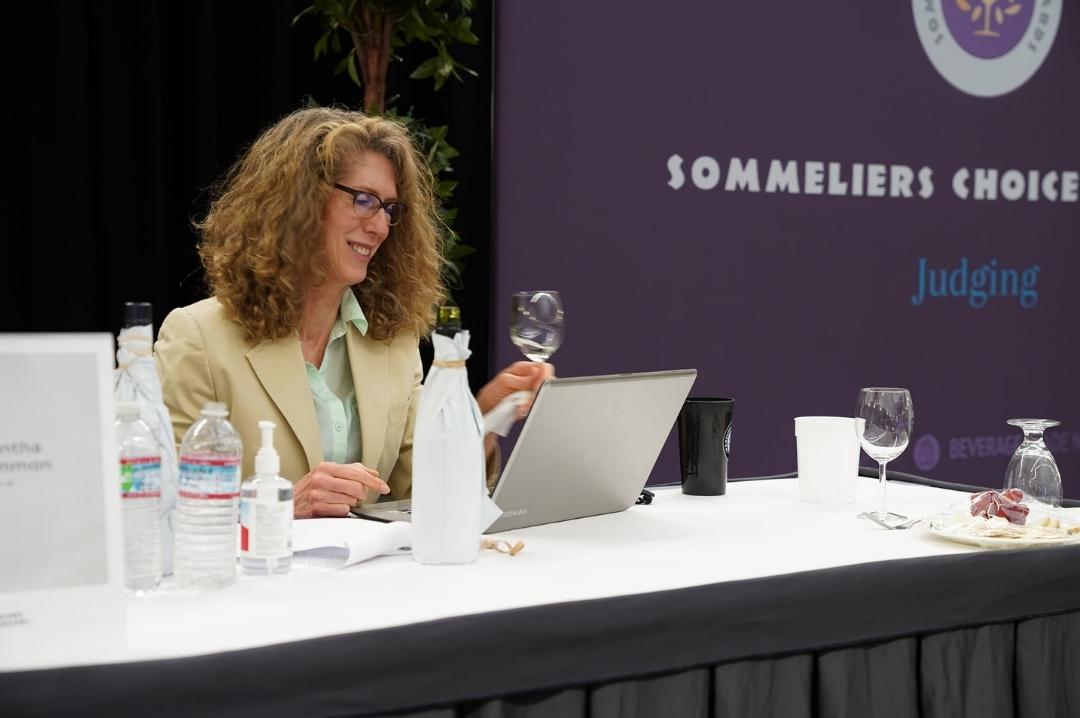 Image Source- Sommeliers Choice Awards
Costasera Riserva - Amarone della Valpolicella Classico DOCG Riserva 2015
Producer Name: Masi
Country: Italy
Vintage: 2015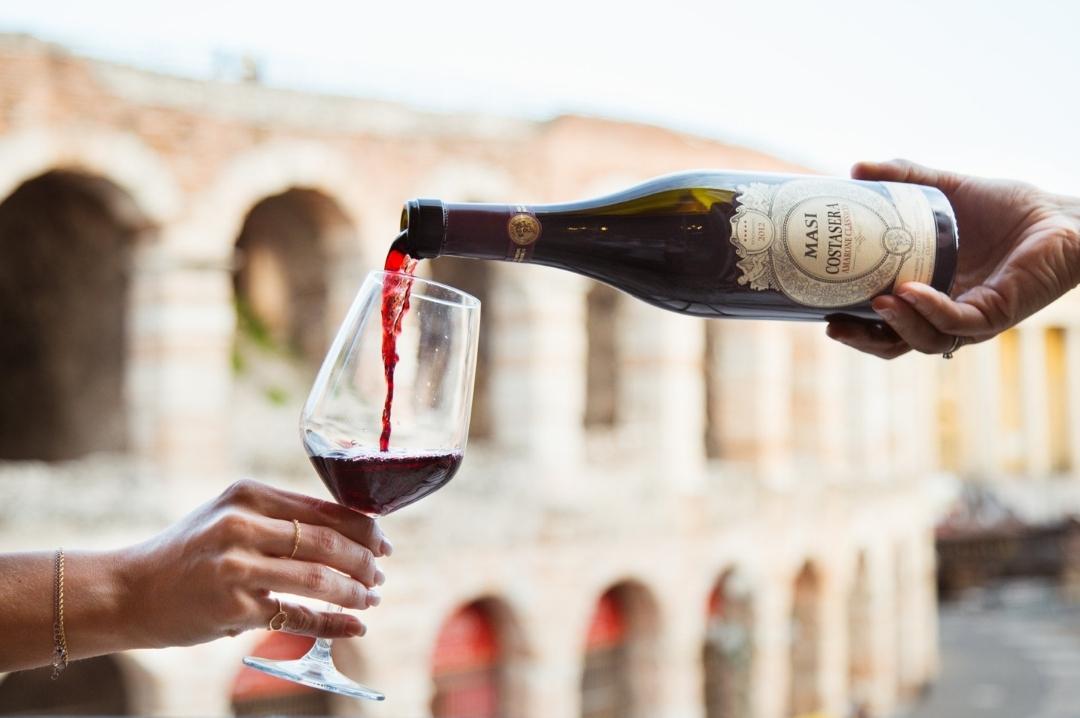 Image Source- Masi
Costasera is a unique cru version of Masi's gentle giant. The wine is proud, magnificent, intricate, and exuberant. A benchmark for the Amarone group, which, along with Barolo and Brunello, constitutes the Italian wine world's aristocracy.
Masi's unrivaled mastery in the Appassimento technique is used here so that the grapes can be given extra time to ripe more on bamboo racks and at least three years of maturing in casks crafted from the finest wood. Masi's skillful usage of local grapes for the Valpolicella Classica area - Corvina, Rondinella, and Molinara - is complemented by the inclusion of the unusual Oseleta, a grape variety rediscovered by him.
The story of Masi begins in 1772 when the Boscaini family harvested the first grapes in the famed vineyards of "Vajo dei Masi," a valley in the heart of the Valpolicella Classica area. After more than 200 years of dedicated winemaking, the winery is currently run by the sixth and seventh generations of the family.
Tasting Notes: A brilliantly structured, dry wine with notes of raisin dried black mission fig, and dried blueberry followed by cedar, dried oregano, and sun-dried tomato. Great texture with big round tannins. Still young.
Ripa Delle More
Producer Name: Castello Vicchiomaggio
Country: Italy
Vintage: 2018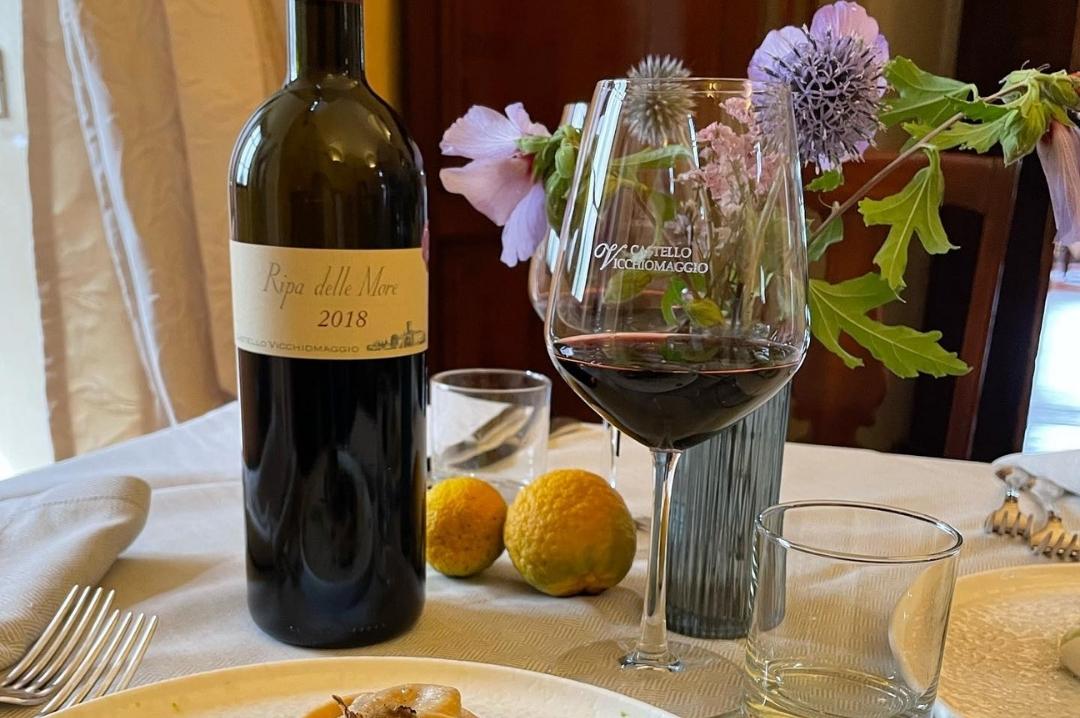 Image Source- Castello Vicchiomaggio
Ripa Delle More was founded in 1980 as an experiment that defied convention. Then, year after year, it evolved into a blend of classic Sangiovese (50%) and international Cabernet Sauvignon and Merlot. It's a modern wine with Tuscan roots that's both rich and expressive.
Castello Vicchiomaggio is also a renowned producer of fine wines. The Castle has always produced wine, and its owners, John, and Paola Matta have dedicated their lives to preserving this centuries-old legacy.
The most prominent vine among the cultivated kinds is the Sangiovese, which is the foundation grape for Chianti Classico, but there are also other local grapes like Canaiolo and Colorino, as well as two international varieties, Merlot and Cabernet Sauvignon.
The Ripa Delle More has also earned a whopping 92 points in the Sommeliers Choice Awards which is judged by some of the best wine sommeliers, winemakers, and wine buyers you will get in the country.
Tasting Notes: Bright youthful notes of pomegranate, plum, and cherry with hints of sage and rose petals on the nose. Soft and delicate on the palate with notes of tomato leaf, vanilla, and dark chocolate-covered berries.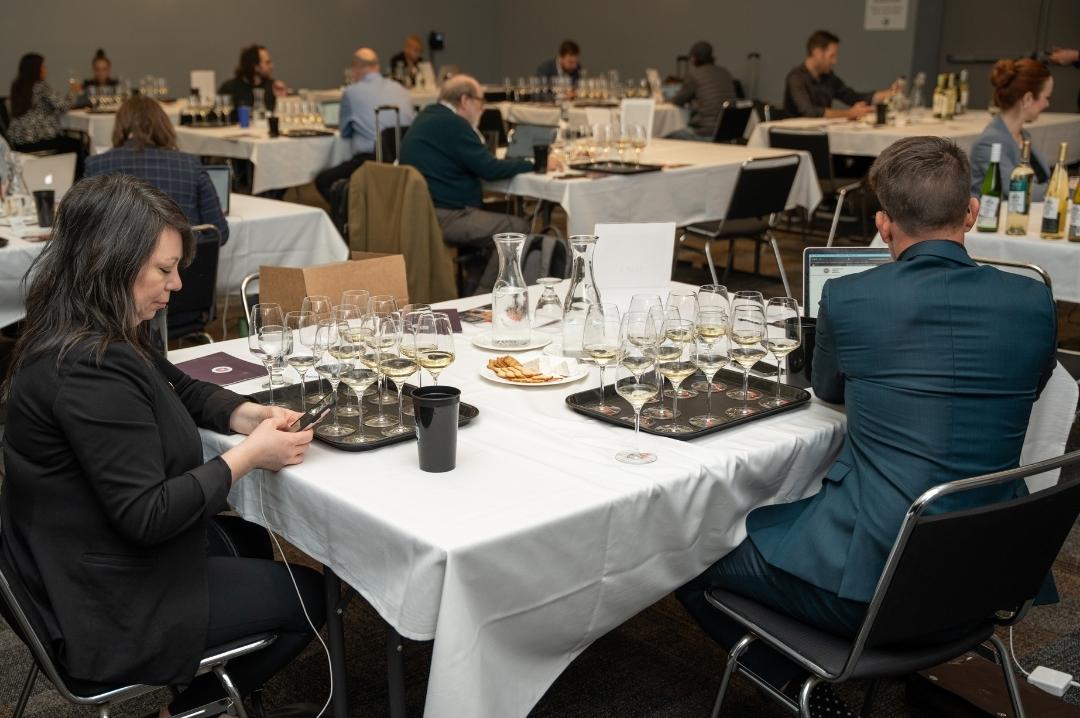 Image Source- Sommeliers Choice Awards
Le Ragose Valpolicella Classico
Producer Name: Carolina Wine Brands USA, Inc.
Country: Italy
Vintage: 2020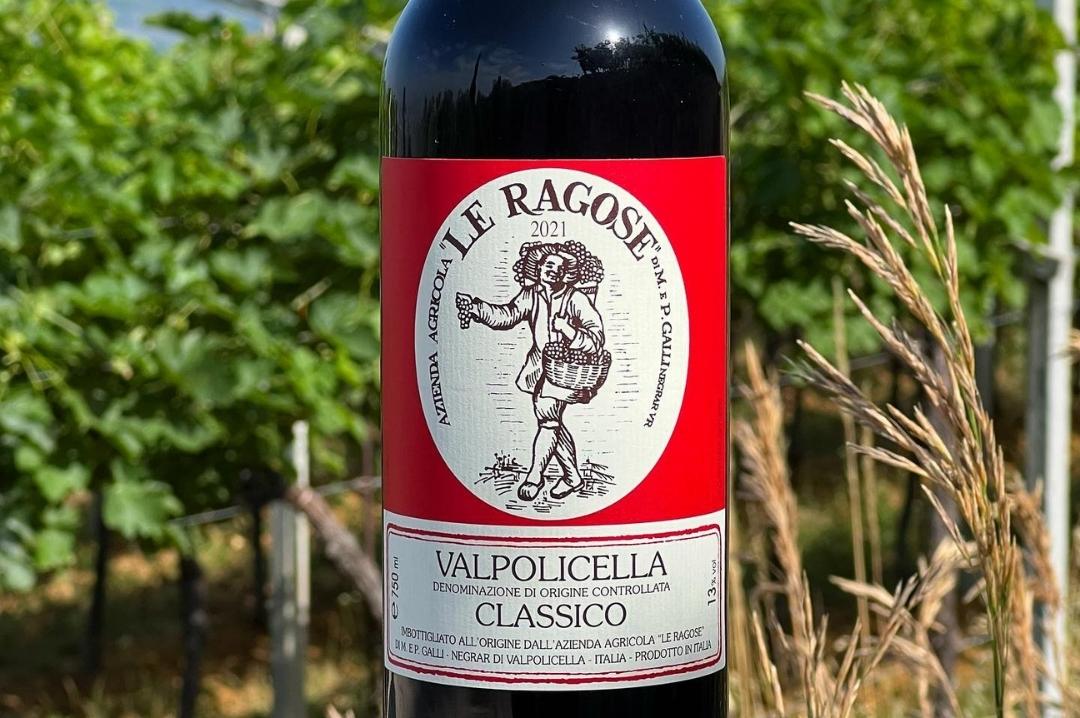 Image Source- Carolina Wine Brands USA, Inc.
To properly appreciate the aroma and freshness of this young wine of medium alcohol, you must consume it within one to two years. You can enjoy this wine with pasta, soup, white, and red meat.
Le Ragose, a now-famous estate, is situated in the town of Negrar (Veneto area), at the highest point of Valpolicella Classica, north of Verona (1,148 feet). The winery has 32 hectares, 18 of which are vineyards. The elevation ranges from 250 to 400 meters.
Tasting Notes: An excellent Valpolicella with notes of fresh raspberry, freshly cut strawberry, white cherry, and chocolate mint. Great texture and balance with crunchy acidity and a long satisfying finish.
2016 Brolo di Campofiorin Rosso del Veronese IGT
Producer Name: Masi
Country: Italy
Vintage: 2016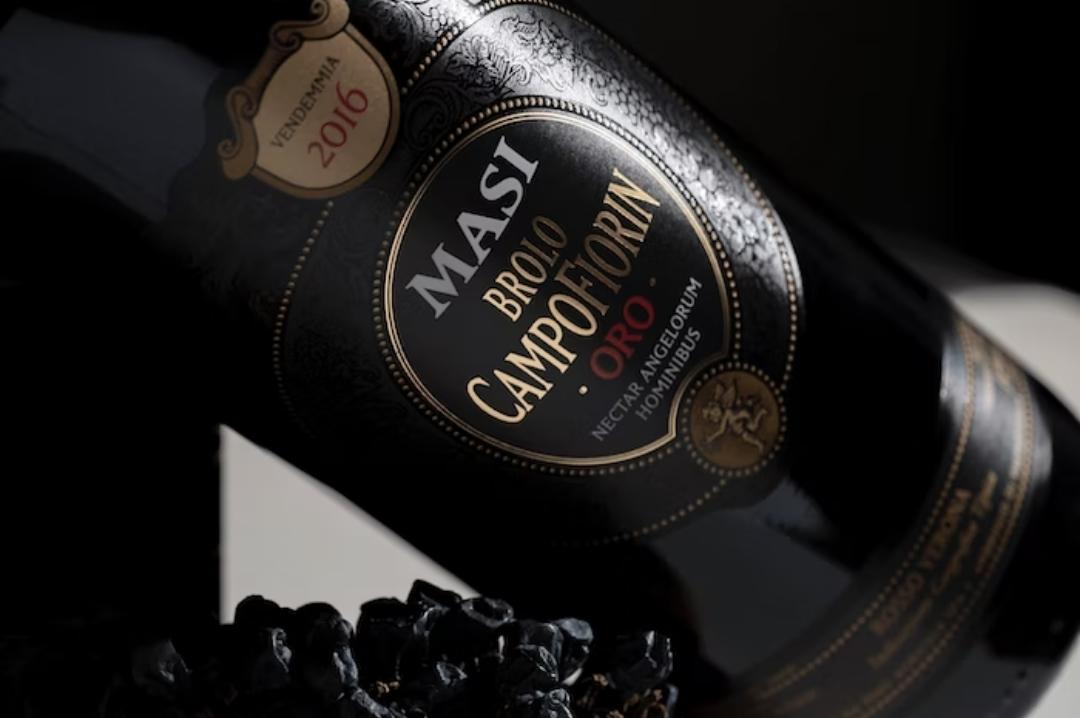 Image Source- Masi
Enjoy this dry, rich, silky, complex, and elegant wine. Made in the same approachable manner as Campofiorin, of which this is a cuvée variant, with the original production method influenced by the Amarone technique.
The addition of the rare Oseleta grape, rediscovered by Masi, to the mix adds complexity, and maturation in small oak casks emphasizes its international style. You can taste extra complexity in the wine due to the addition of the blend of special Oseleta, which was rediscovered by Masi and matured in small oak casks that emphasizes its international style.
Tasting Notes: Bouquet of violets, mint, hibiscus, plum, tobacco, and toasted oak notes on the nose. Smooth on the palate with pops of baked cherry, rhubarb, and tobacco. A classic Italian wine with a long finish and an oomph factor.
Valpolicella Superiore DOC Mai Dire Mai
Producer Name: Pasqua
Country: Italy
Vintage: 2013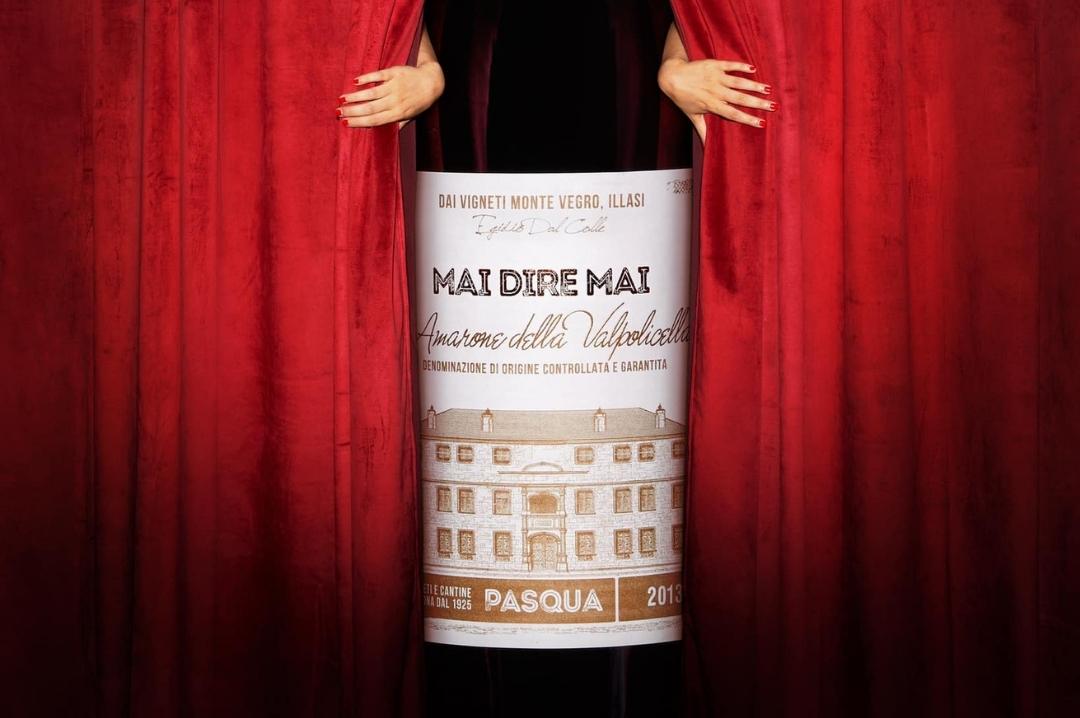 Image Source- Pasqua
MAI DIRE MAI is the result of the Pasqua family's time-honored experience and the outstanding terroir of the Montenegro vineyard. The 23-hectare vineyard is located on top of a hill at an altitude of 350 meters between Val d'Illasi and Val di Mezzane, with basalt and calcareous soil that ensures an optimal mineral content. A classic brand distinguished by its elegance, complexity, and distinct palette.
This is a highly concentrated wine with amazing structure, elegance, and strength. Still young, but full of personality. After a long day, enjoy the wine with some matured cheese, red meat, risotto with Amarone, and even dark chocolate.
Mai Dire Mai also received 98 points and gold medals at the SCA from the judges based on its quality, value, and packaging
Tasting Notes: Rich on the nose with aromas of dark cherry, figs, and brown sugar. On the palate, warm, red, and dark fruits, spices, cinnamon, and clove notes. Round and velvety tannins, with immense depth and structure.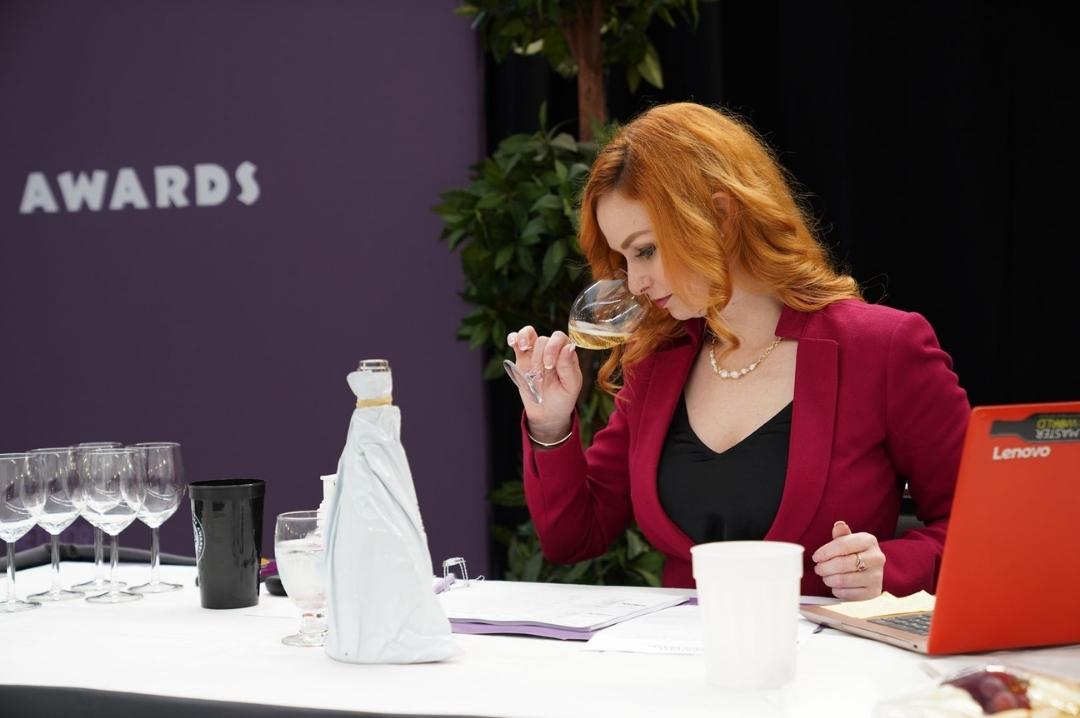 Image Source- Sommeliers Choice Awards
Adeo
Producer Name: Campo Alla Sughera
Country: Italy
Vintage: 2019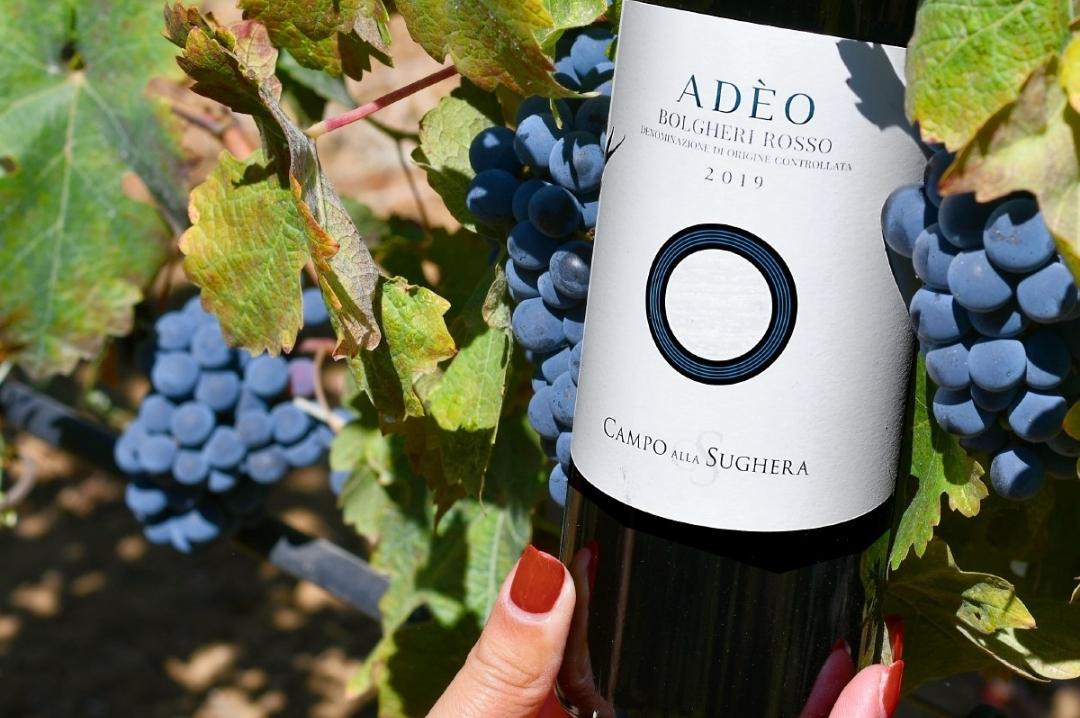 Image Source- Campo Alla Sughera
This flavorful, fresh, fruity wine is born from hand-picked Cabernet Sauvignon and Merlot grapes. It is selected carefully and pressed with immense care. The wine also has a complex nature with excellent structure due to its blend with fine tannins. The wine is refined in French oak barrels and matured in bottles.
Enjoy the wine with your friends and family as it goes perfectly with red meats cooked rare, grilled, or roasted. It excels with pasta all'amatriciana, beef or game ragù, and risottos. Adeo even goes well with medium-aged cheeses.
Tasting Notes: Bright aroma of cranberry, cherry, and currant with a hint of tomato leaf, tobacco, and herbs. Grippy tannin finish showcasing a beautiful structure with hints of rose petals at the finish.
Written by Aparna Dutta, Beverage Trade Network
South San Francisco Conference Center, 255 South Airport Boulevard, South San Francisco, CA 94080, United States.
Register Now
South San Francisco Conference Center, 255 South Airport Boulevard, South San Francisco, CA 94080, United States
Register Now