We found the Best Tequilas in the World
Sip it neat or have it in your favourite cocktail, this spirit can do it all.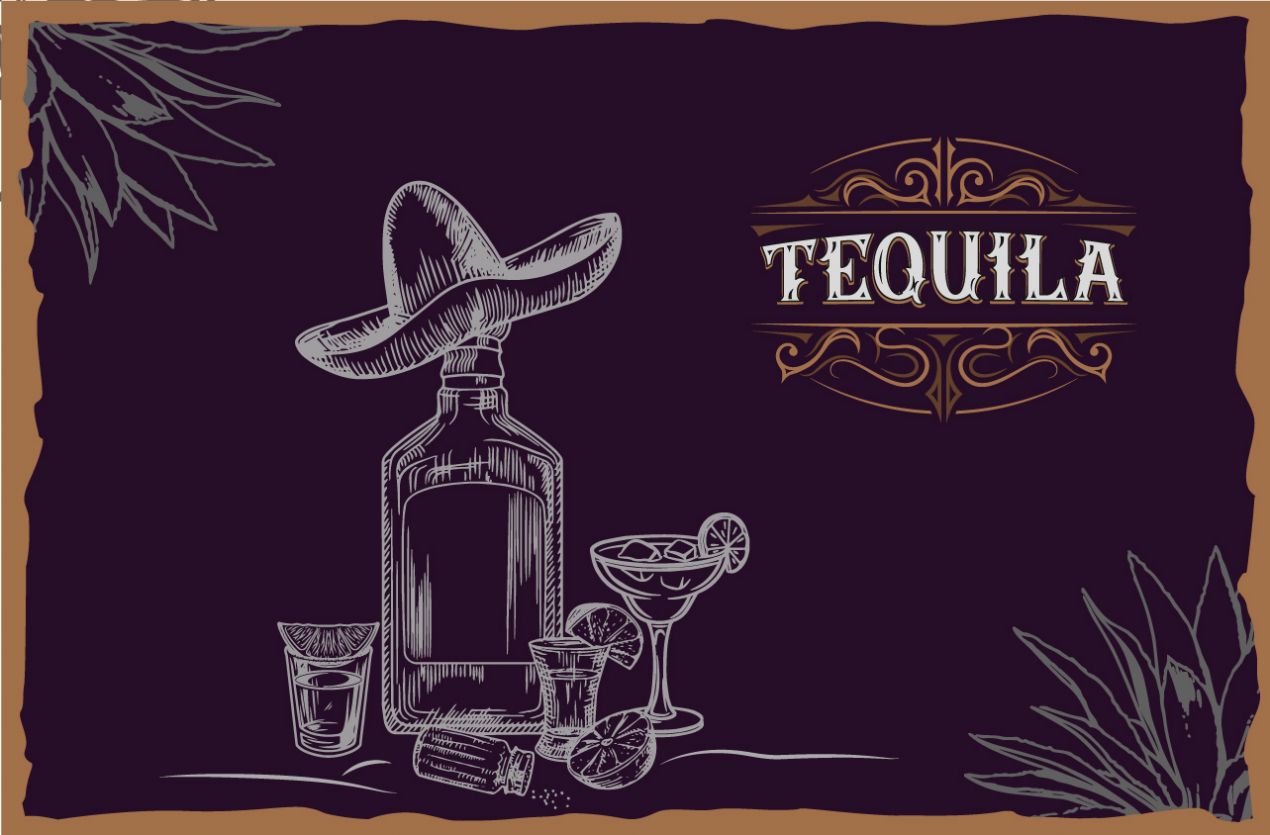 When it comes to tequila there is a lot more to it than meets the eye. Did you know that tequila can be turned into diamonds? While the drink was known for its 'shot' culture, originally, tequila was made to be sipped. From citrus cocktails like the classic Margarita to being sipping neat or on the rocks, today, tequila is savored in many ways.
The 2021 Bartender Spirits Awards' judging panel tasted many tequilas and picked the best based on their quality, value, and packaging. The judging panel consisted of some of the best bartenders, buyers, and other experts from the US bar industry.
If you're looking for a top-notch tequila to up your bar cart game, here are 10 gold-medalists that are definitely worth the bucks.
Espanita Anejo Tequila
93 points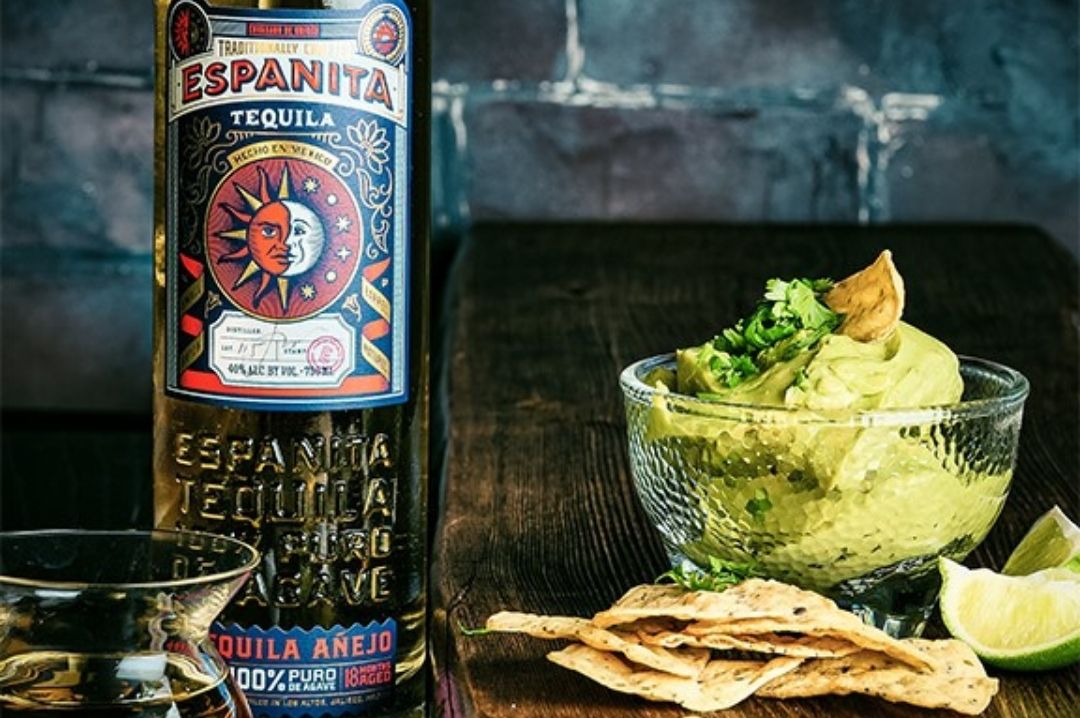 Espanita Tequila Anejo. Source: Facebook
The Espanita Anejo Tequila is made from handcrafted blue agave and aged for 18 months in small American oak casks previously used in Bourbon production, resulting in a sophisticated and velvety smooth spirit. The tequila is a pale amber colour with flavors of honey, fresh grass, vanilla and toasted marshmallow, along with notes of sassafras, apple and caramel. And did we mention that it's 2021's Tequila of the Year? Sip it neat or mix it in one of your favorite tequila cocktails.
JAJA Tequila Reposado
93 points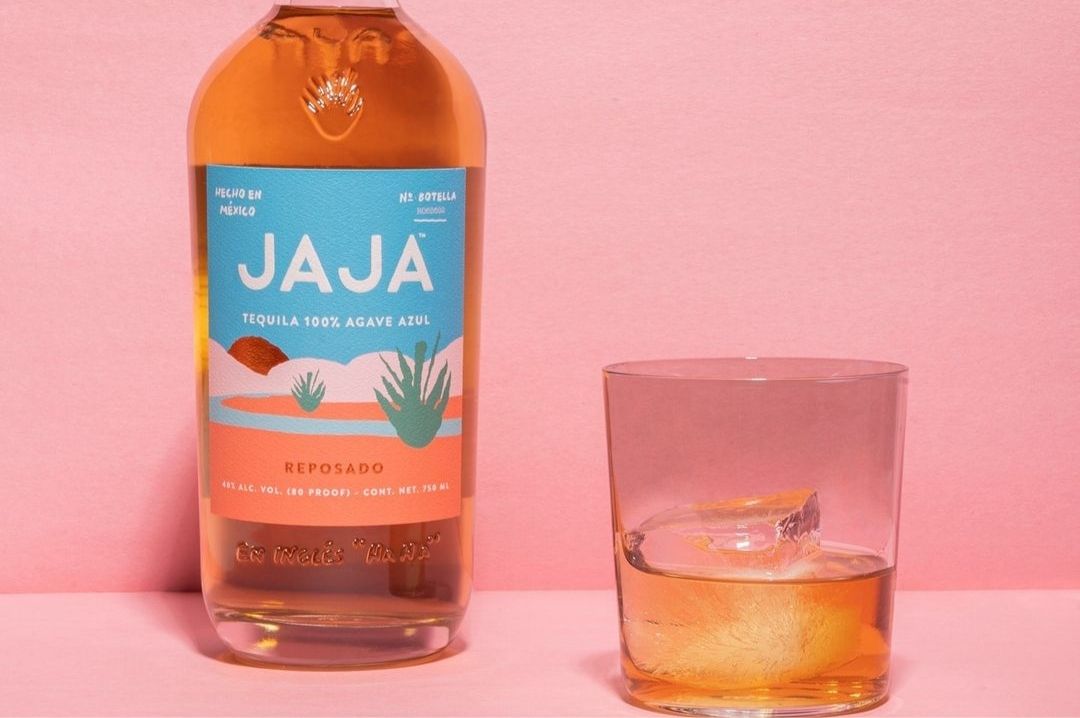 JAJA Reposado, source: Instagram
JAJA Reposado is a small-batch tequila that is gluten-free and crafted of 100% Agave Azul for a smooth and satisfying experience. The tequila comes from the mountains of Jalisco, Mexico and is nurtured in a very traditional and eco-friendly process. Each JAJA Agave is cut and cooked in brick ovens for 32 hours and then fermented for an additional 72 hours, allowing for their unique JAJA flavour. JAJA Reposado has notes of vanilla, caramel, and oak. The distillery uses volcanic water for distillation; this creates a smooth experience batch after batch.
Tepozan Reposado
93 points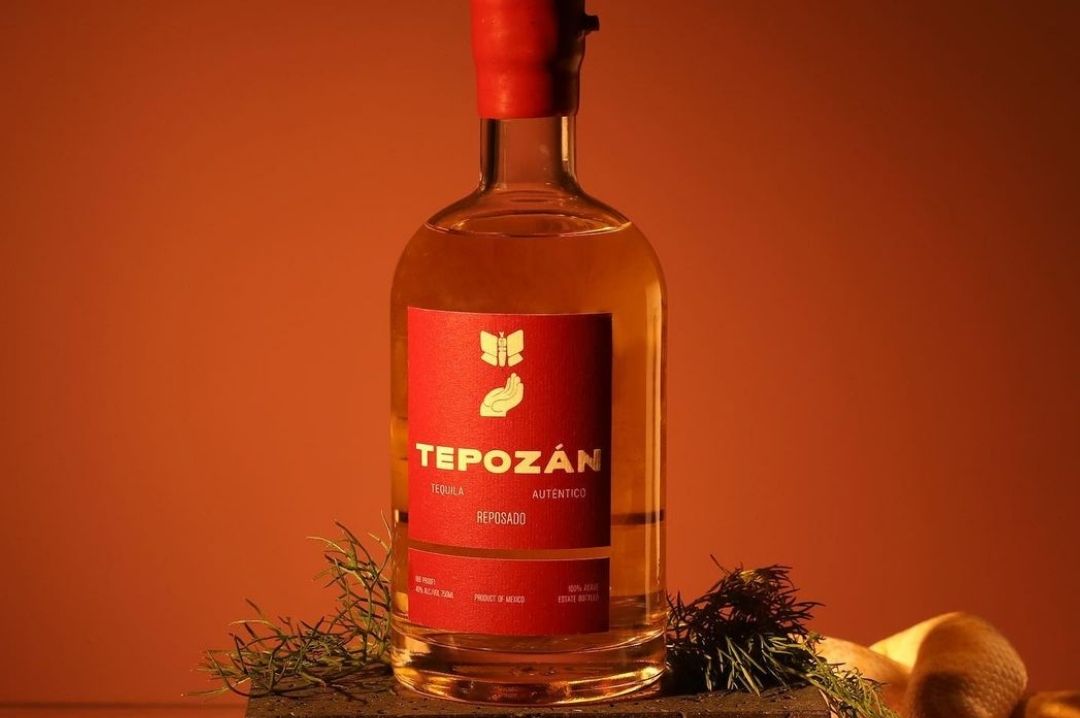 Tequila Tepozan Reposado, Source: Instagram
The journey of Tepozan Reposado started 25 years ago when master distiller Don Carlos and his family planted their first agave in the Highlands of Jalisco, Mexico. This "rested" tequila is made from mature blue agave, natural yeast, and volcanic-filtered well water from their estate. Tepozan Reposado is aged for 6 months in Kentucky white oak bourbon barrels. The tequila is pale amber and the bottle has aromas of honeyed and lush roasted lemons, guajillo pepper, achiote, vanilla and flan. The taste is of spiced oak, brown sugar and pineapple sage and finishes with lasting caramel, coriander and clove. Enjoy it neat or on the rocks.
Cutwater Tequila Blanco
92 points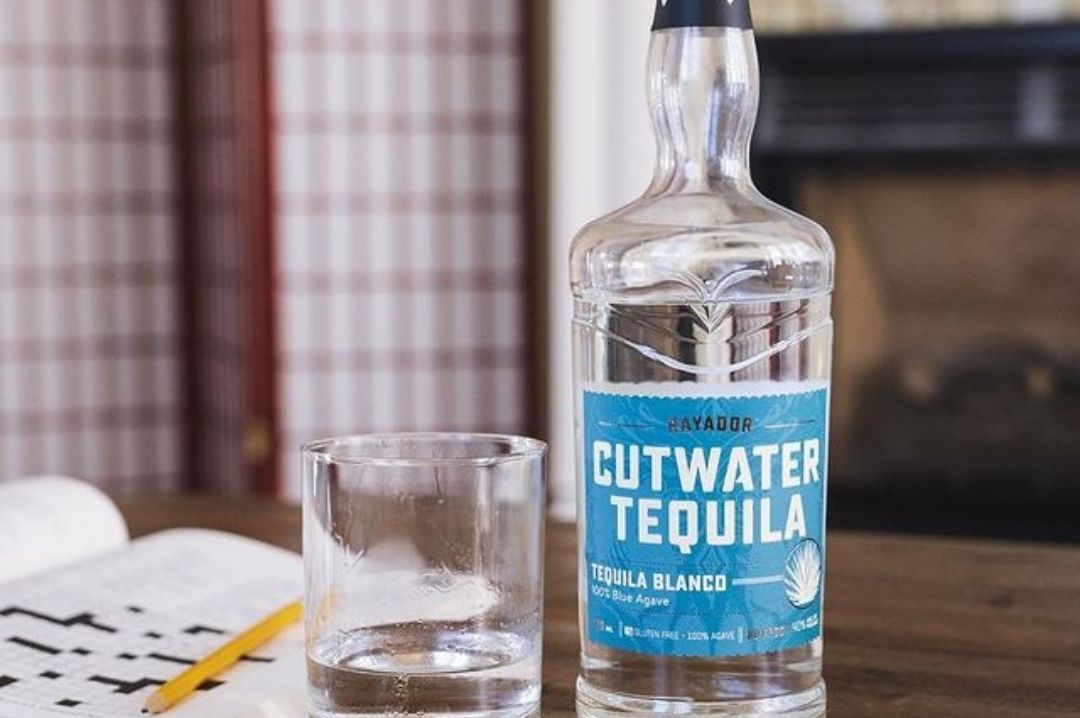 Cutwater Tequila Blanco, source: Instagram
The making of Cutwater Tequila Blanco starts from harvesting 100% blue agave that is slow-cooked in traditional brick ovens. The roasted agave and overripe peaches greet the nose with a hint of pumpkin squash and a touch of oyster shells. It is velvety on the palate with flavours of mellow citrus and fruit flavours and a smooth mint finish. The Cutwater Distillery started as a hobby of master distiller Yuseff Cherney's hobby. At first, he made a custom pot from an old beer fermenter to distill vodka, gin, rum, whisky and more. Yuseff and his team have grown Cutwater Spirits from a passion project into an award-winning craft spirits brand. The distillery offers a vast variety of award-winning spirits which includes whiskey, rum, gin, vodka, tequila, opah, mixers and canned cocktails.
Anteel Coconut Lime Blanco Tequila
92 points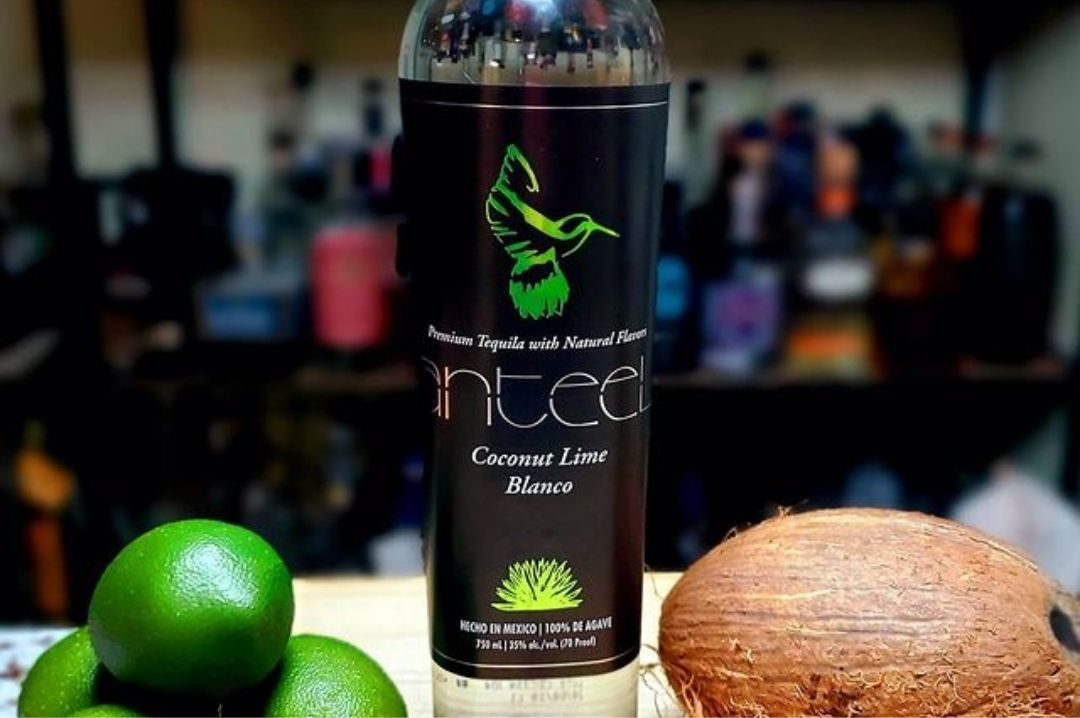 Anteel Tequila Coconut Lime Blanco, Source: Instagram
The Anteel Tequila is a premium tequila that is distilled twice using both highland and lowland blue weber agave. Anteel Tequila created the world's only Coconut Lime Blanco Tequila. A premium Blanco tequila infused with the natural flavourings from both coconut and lime. It is smooth and easy to sip on ice or blended in your favourite cocktail, this is a tequila that wavers the line of danger. Anteel Coconut Lime Tequila has an initial hint of lime followed by the soft finish of natural coconut. The distillery does not use any artificial sweeteners and syrups.
Herradura - Legend Tequila
92 points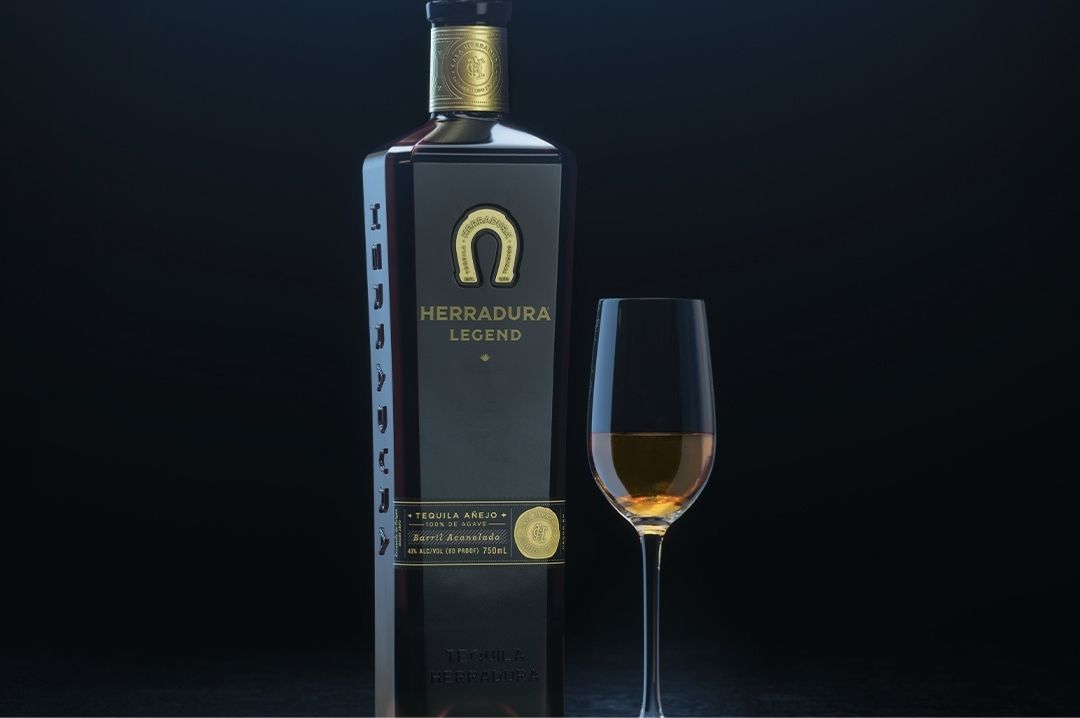 Casa Herradura Legend Tequila, Source: Twitter
The history of the Casa Herradura goes back to Hacienda San Jose del Refugio in 1870. Within the ancient walls of the distillery, they invented the first reposado and extra añejo. The distillery uses Tahona, a single-piece volcanic stone to extract juice from the cooked blue weber agave. The blue agave used in the making of Legend Tequila is cooked in the traditional clay ovens which are as old as the walls of the distillery. Tequila Herradura Legend is a unique Añejo tequila, matured for 14 months in heavily charred, new American White Oak barrels. It has a rich, deep colour and a velvety smooth taste. You can enjoy it neat or add a few drops of water to enhance the sensations of smooth toasted oak.
Cazcanes Tequila - Blanco
91 points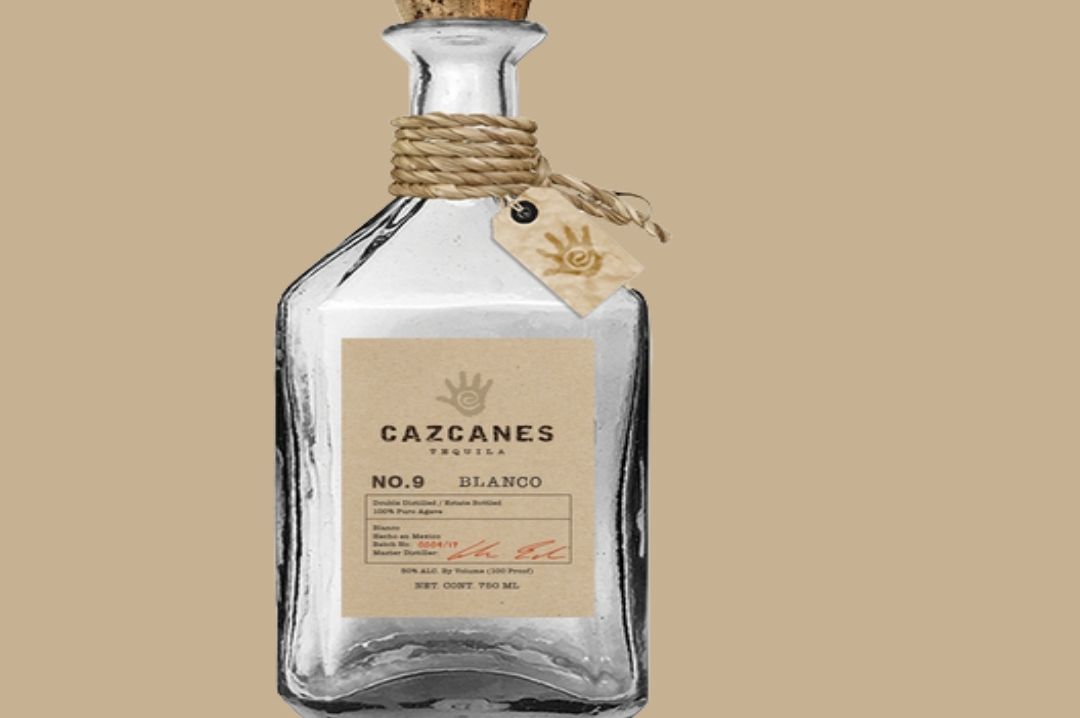 Cazcanes Tequila No. 9 Blanco, Source: Website
Cazcanes No.9 Blanco is the first offering from Mr. Collin Edwards, the award-winning Master Distiller of Cazcanes Tequila. Cazcanes No. 9 Blanco gives floral notes with hints of sweet agave, & candy corn. The taste is of sweet agave, black pepper & anise with an extremely smooth, sweet floral & black peppercorn finish. The Cazcanes Tequila is a boutique-style distillery that operates in harmony with the land, environment, and the natural spring that it preserves. The distillery harvests blue agave during peak sugar levels to deliver a distinct Cazcanes taste.
21Seeds Cucumber Jalapeño Tequila
91 points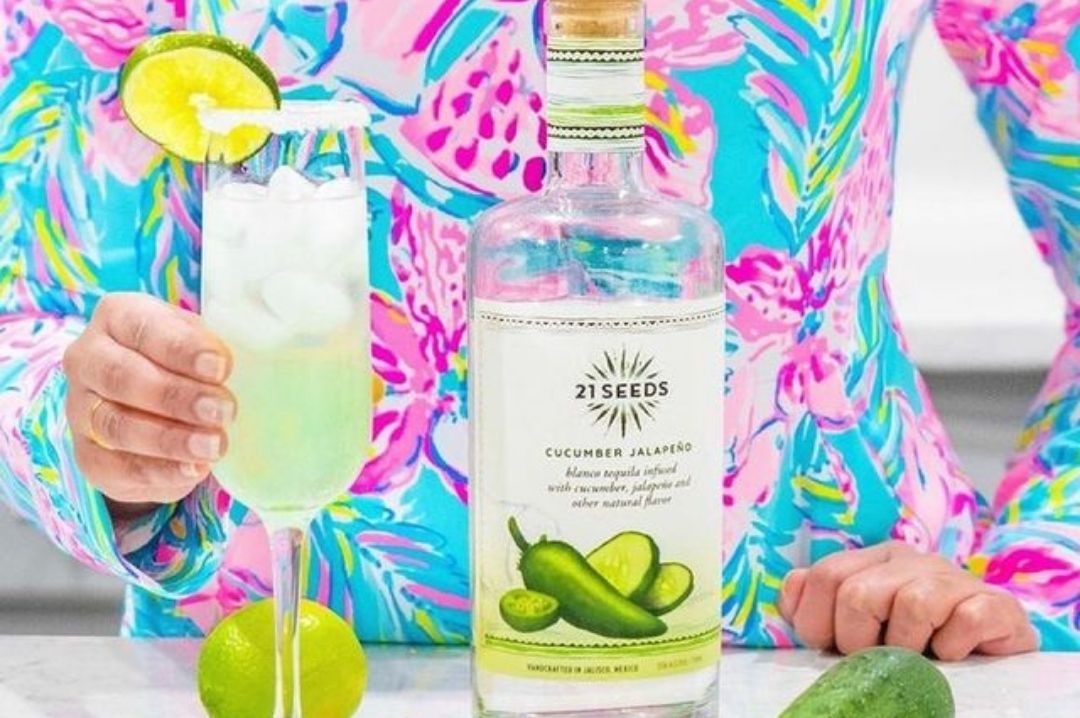 21 Seeds Cucumber Jalapeno Tequila, Source: Instagram
Cucumber Jalapeno Blanco Tequila is all-natural and actually infused with real fruit and botanicals. It has a cucumber nose and a refined spicy jalapeño finish. 21 Seeds was founded by sisters Kat & Nicole and their friend Sarika. That's how they got their name 21 seeds - two sisters, one friend and all naturals. Before it was a brand it was just a couple of bottles infused in Kat's kitchen with things she had on hand like cucumber, jalapenos, oranges and grapefruit. The company is owned and predominantly staffed by women. You can enjoy the 21 Seeds Cucumber Jalapeno Tequila on the rocks, in a lower calorie cocktail like 21Seeds + Soda, or a low-calorie Spicy Margarita without sacrificing on taste.
Tequila Enemigo Extra Añejo '00'
91 points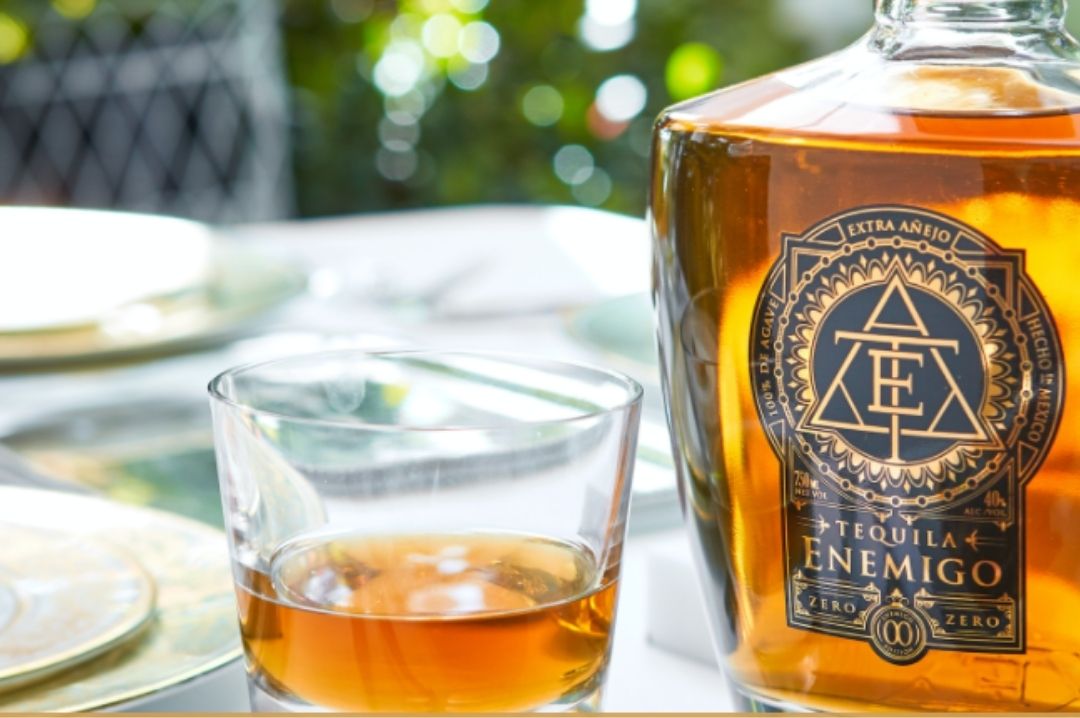 Tequila Enemigo Extra Anejo '00', Source: Website
The Tequila Enemigo is a young brand that is making forays into the exclusive Hamptons scene. With the motto of taking a stand against style over substance, Tequila Enemigo is making the most premium tequilas around the world. According to Forbes, "Tequila Enemigo is shaking up the alcohol ecosystem around the world" - with it being present in 75 bars and restaurants in London. The tequila, which was valued at $5million in 2018, has also quadrupled after its emergence in the US market. The award-winning Enemigo Extra Anejo '00' rests undisturbed for over three years, taking in the rich flavours and deep colours from the custom-made new American Oak barrels. The ageing process at this distillery is as monitored as any scientific endeavour. Enemigo 00 (zero-zero) was named as the liquid was flawless from its inception.
DE-NADA Tequila
90 points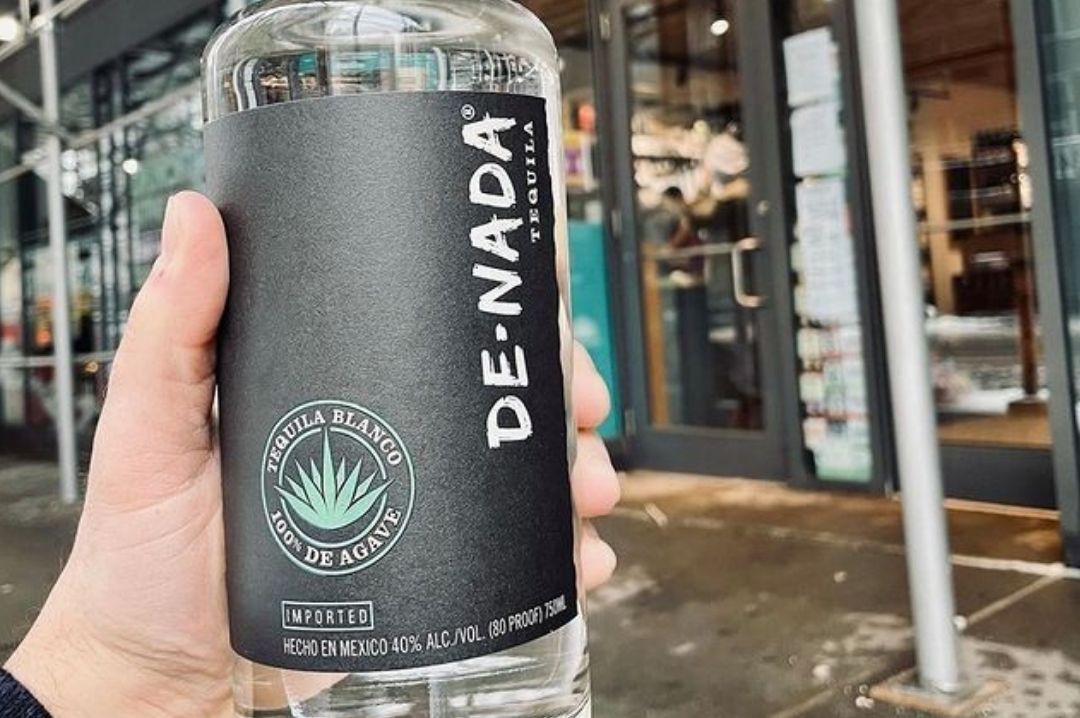 DE-NADA Tequila Blanco, Source: Instagram
DE-NADA is founded by two millennial entrepreneurs, Danny & Adam, who took an epic journey from the streets of New Orleans to the Highlands of Jalisco, Mexico in search of the finest tequila. The award-winning DE-NADA Tequila Blanco is ideal for sipping on the rocks with lime or adding to citrus-infused cocktails such as Palomas and Margaritas. It is a smooth silver tequila with notes of peach, grapefruit and peppermint. A medium to long finish is complemented by an aroma of roasted agave and a hint of vanilla.
South San Francisco Conference Center, 255 South Airport Boulevard, South San Francisco, CA 94080, United States.
Register Now
South San Francisco Conference Center, 255 South Airport Boulevard, South San Francisco, CA 94080, United States
Register Now