The ultimate vodka checklist
10 award-winning vodkas to add to your at-home bar this year.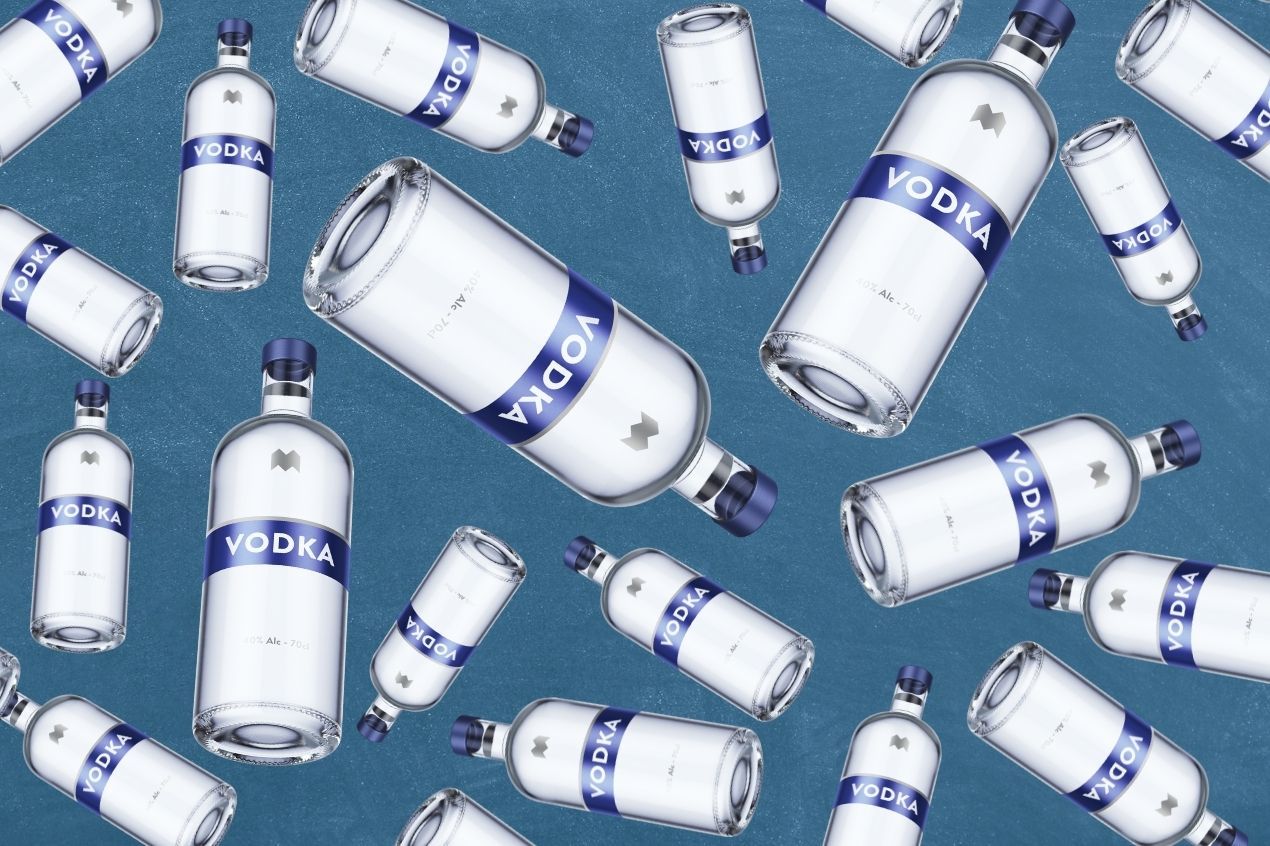 A good bottle of vodka is a must for your at-home bar, especially one with a stamp of approval from the country's top experts. Enter, the winning vodkas of the 2021 USA Spirits Ratings.
For four consecutive years, the USA Spirits Ratings has successfully shone the spotlight on those brands that excel within three criteria, namely, quality, value for money, and packaging. Each spirit is tasted by a panel of award-winning experts who have been in the industry for decades, and indeed, know what we love to drink.
The next time you're buying a bottle of vodka, make sure it's an award-winning one, approved by experts.
Hangar 1 Buddha's Hand Citron
94 points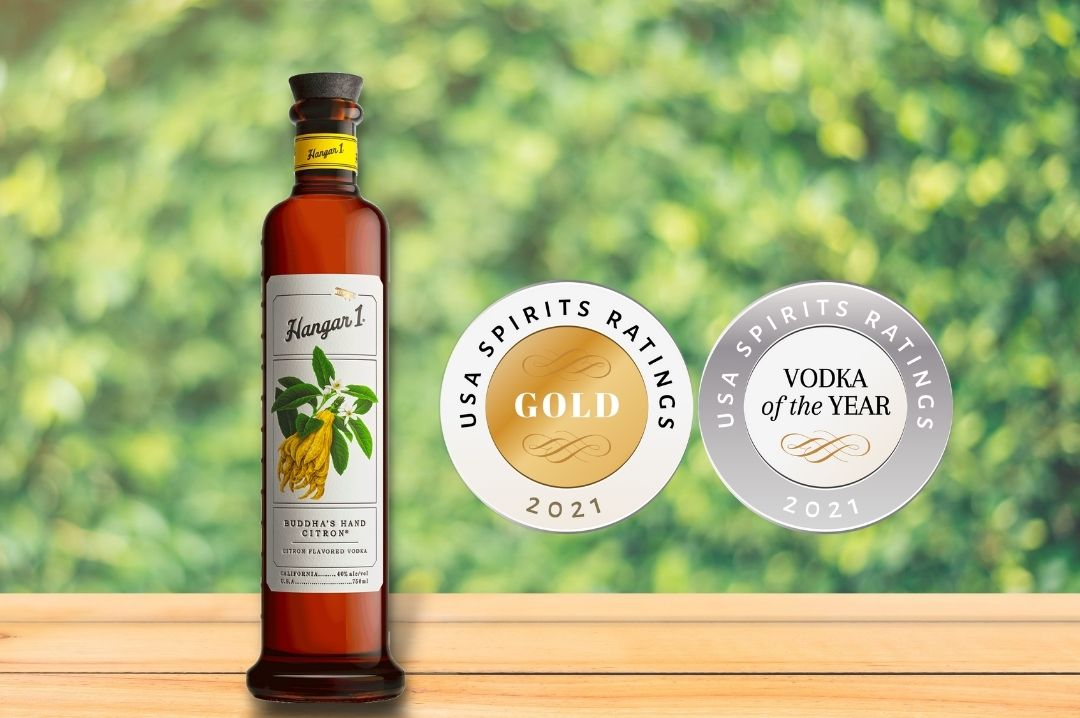 Hangar 1 Buddha's Hand Citron
Buddha's Hand Citron Vodka, by the Hangar 1 Distillery, was recognized as 2021's 'Vodka of the Year' at the 2021 USA Spirits Ratings. At Hangar 1, they do things the California way, paying homage to their home and terroir.
The vodka is made from the ancient relative of modern lemon, Buddha Hand Citron. It has a lower acidity that allows complex flavors and aromas to come through. This vodka has bright citrus notes on the nose, along with candied lemon peel, lime zest, and grapefruit. An amazing sweet lemon flavor coats the palate and carries through to a long lingering finish. The citrus flavor is refreshing and balanced.
Try it in a cocktail.
Royal Buddha
(Recipe by Hangar 1)
Ingredients:
1-ounce Hangar 1 Buddha's Hand Citron Vodka
1⁄2 ounce fresh lemon juice
1⁄2 ounce honey syrup*
2 ounces California sparkling wine
Add all the ingredients into a shaker, except the sparkling wine. Shake with ice and strain into a chilled flute glass. Top cocktail with sparkling California wine. Garnish with a long lemon peel.
Wild Roots Vodka
93 points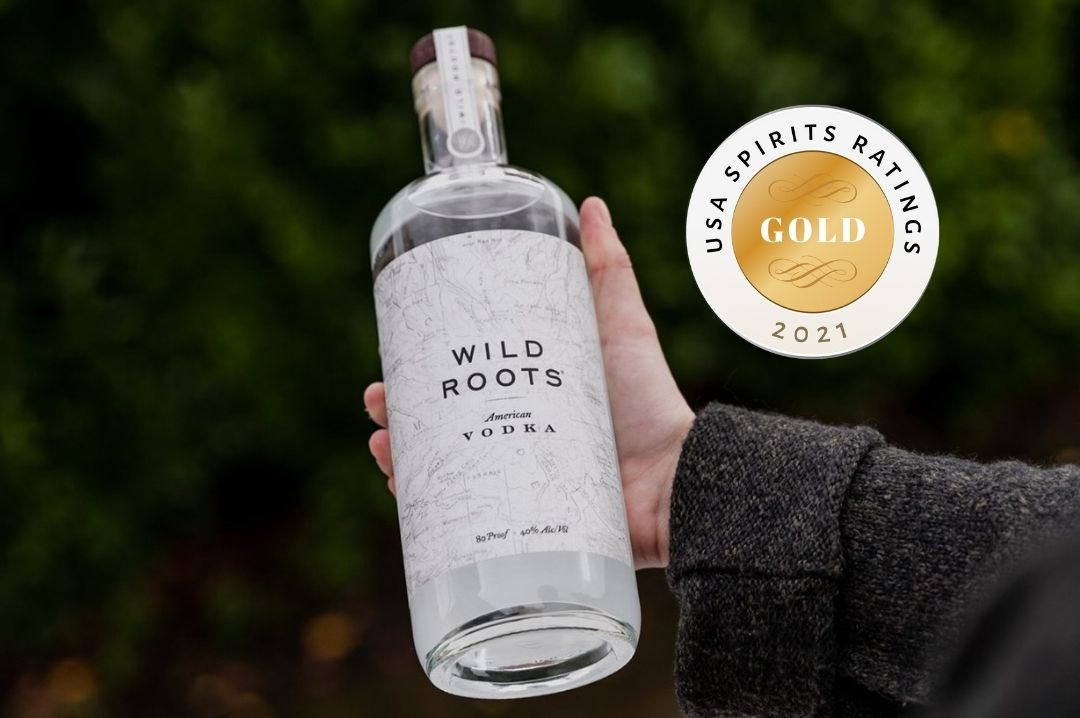 Wild Roots Vodka, source: Facebook
In the world of artificial flavors, USA's Wild Roots takes a step further and produces spirits without any artificial additions. A gold medalist at the competition, this vodka is meticulously filtered around 100 times. Thus, the end result is a special smooth, natural, spirit. The bottle has a soft aroma of red apple and hay. The vodka is silky on the palate and finishes with a touch of sweetness.
Try it in a cocktail.
Oregon Mule
(Recipe by Wild Roots)
Ingredients:
1.5 oz Wild Roots Vodka
2 oz Lime juice
Ginger beer
Lime slice
Combine the vodka and lime juice over ice in a copper mug. Garnish with a lime slice.
Buy now
Barr Hill Vodka
92 points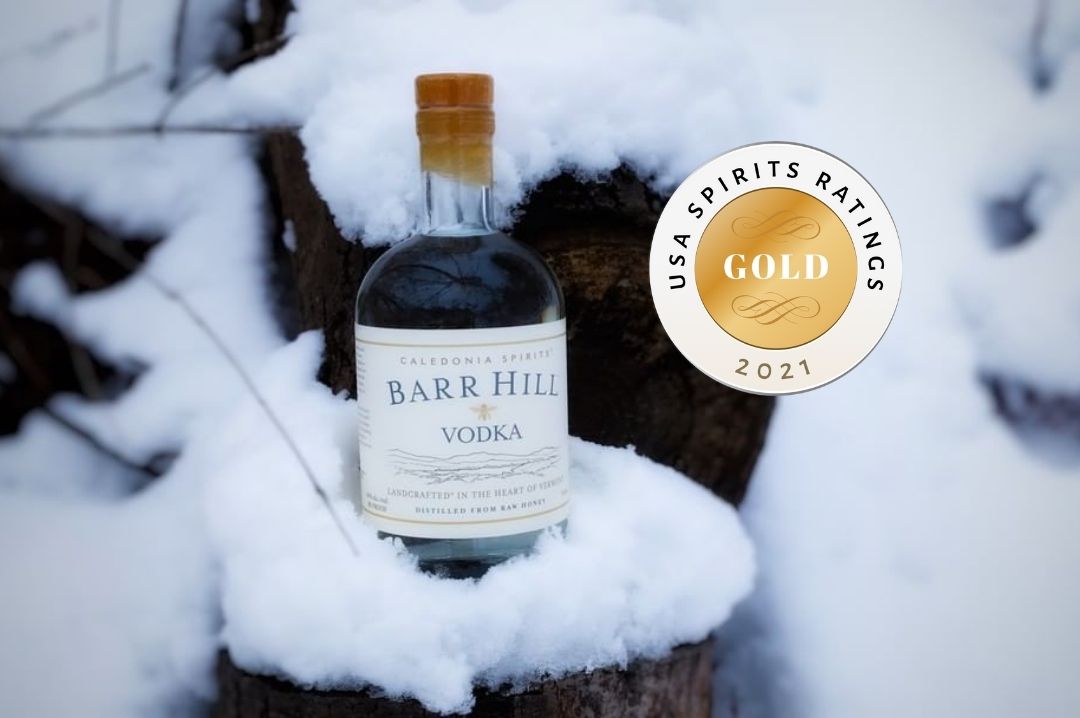 Barr Hill Vodka, source: Instagram
The journey of Barr Hill began in 2011 when Todd Hardie (beekeeper) and Ryan Christiansen (distiller) started working together on one of the most beautiful agricultural regions on Earth, the Northeast Kingdom of Vermont.
Barr Hill Vodka is the testimonial of the hardworking beekeepers. Their recipe for this vodka depends on two simple principles: first, they never heat the honey prior to fermentation and second, they never distill more than twice. The result is a beautiful balance of a light-bodied spirit with a nuanced beginning, middle, and end.
Try it in a cocktail.
Mint To Bee
(Recipe by Barr Hill)
Ingredients:
2 oz Barr Hill Vodka
0.75 oz Fresh Lime Juice
0.5 oz Raw Honey Syrup
8 Mint leaves
Top with Soda Water
Garnish with a mint leaf and lime wheel
Combine in mixing tin mint and sugar, muddle gently, add the lime juice, Barr Hill Vodka, and ice, shake for 15 seconds and strain into a tall glass over fresh ice, top with club soda. Add garnishes.
Cathedral Ledge Distillery Organic Vodka
92 points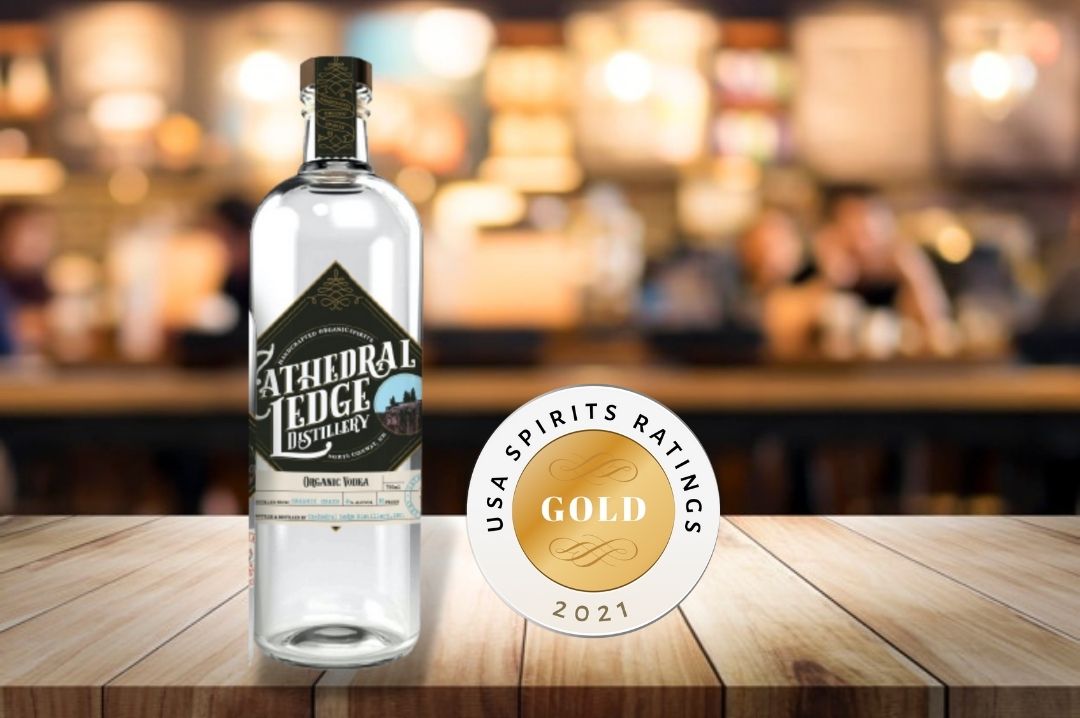 Cathedral Ledge Distillery Organic Vodka
Cathedral Ledge Distillery is known for its hand-crafted organic spirits. Spirits here are fermented, distilled, and bottled at the foot of Cathedral Ledge in North Conway, New Hampshire. Their Organic Vodka is the distillery's flagship spirit.
The vodka is primarily distilled from organic corn, wheat, and water from the White Mountains. Judges at the competition described it as a "grassy, apple forward nose that is light and lively. Very pleasant on the palate. Silky with warming notes of pink peppercorn and rye spice. Smooth with a delicate citrus finish." This vodka is great on its own or can be mixed in your favorite cocktail.
Try it in a cocktail.
Another Pretty Face
(Recipe by Cathedral Ledge)
Ingredients:
1 1/2 oz Cathedral Ledge Organic Vodka
3 oz grapefruit juice
4 oz seltzer or club soda
2-4 cucumber slices
2-4 grapefruit slices
2 sprigs of rosemary
In a shaker, muddle 1 sprig of rosemary, 2 grapefruit slices, and 2 cucumber slices with grapefruit juice. Add ice, Cathedral Ledge Vodka and shake vigorously for 10-15 seconds and pour over ice in a tall glass. Top with club soda and garnish with remaining rosemary, grapefruit, and cucumber slices.
Nykur Premium Organic Vodka
90 points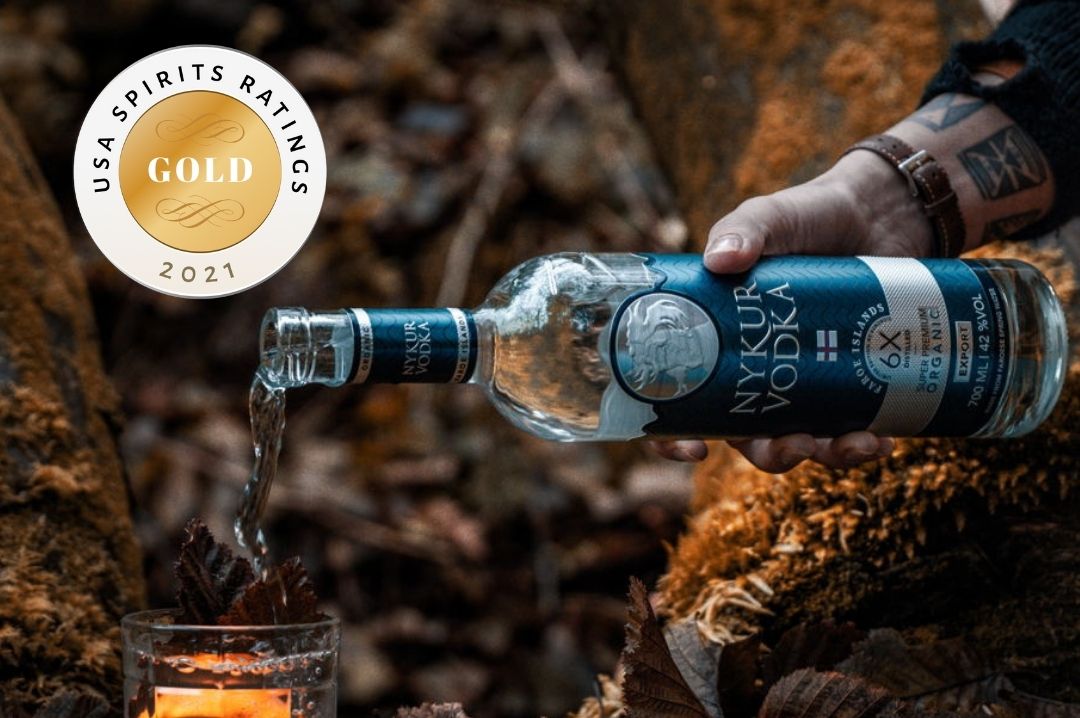 Nykur Premium Organic Vodka, source: Website
The Premium Organic Vodka from the Nykur Distillery is made from pure Faroe water. The distillery very well understands the term organic and does not use shortcuts for their distilling process, like using nitrates for fermentation or adding chemical blending agents at the end of the process. As a result, this vodka is soft. Judges described this vodka as "There is almond shortbread with layers of butter on the nose. A richer style with depth and complexity. Very smooth and refreshing with a crisp finish."
Cascade Street Potato Vodka
90 points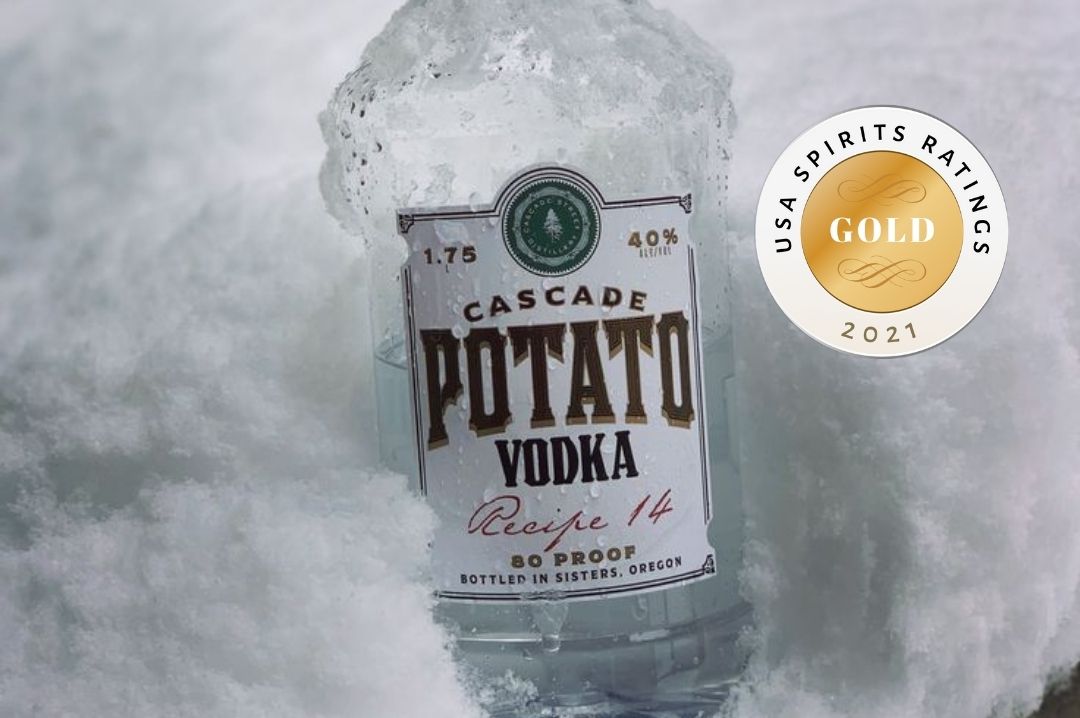 Cascade Street Potato Vodka, source: Pinterest
Distilled in five rotations, Cascade Street Potato Vodka is ultra-smooth with a clean nose and a very good flavor. Made with pristine water, the vodka displays natural sweet flavors, leading to a dry and crisp finish. Cascade Street Distillery is located at the base of The Three Sisters with breathtaking views of the Cascade Mountain range. Sip on the superior potato vodka by itself or use it as an elixir to craft delicious cocktails.
Try in a cocktail.
Lemon Drop
(Recipe by Cascade Street Distillery)
Ingredients:
2 oz Cascade Street Potato Vodka
0.5 oz triple sec
1 oz simple syrup
1 oz fresh lemon juice
Lemon peel
Add all the ingredients to a shaker with ice and shake. Fine strain into a chilled cocktail glass. Garnish with a lemon peel.
Rolling Still Green Chile Vodka
90 points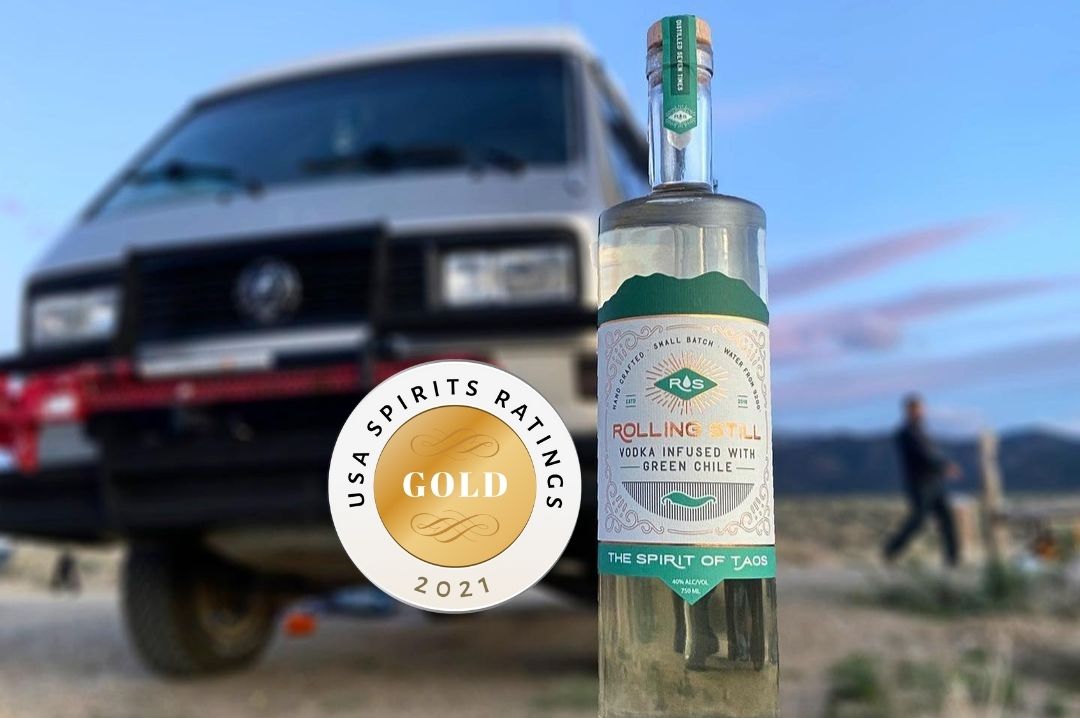 Rolling Still Green Chile Vodka, source: Instagram
Crafted using the finest ingredients, Rolling Still Green Chile Vodka whiffs of a peppery nose with chile overtones. Building up the intensity from mild to strong, Green Chile Vodka expresses green pepper flavors. All the botanicals used in their spirits are locally sourced and foraged by Rolling Still Distillery for hand-crafted perfection.
Average price: $28.99 per bottle.
Snowaters Organic Vodka
89 points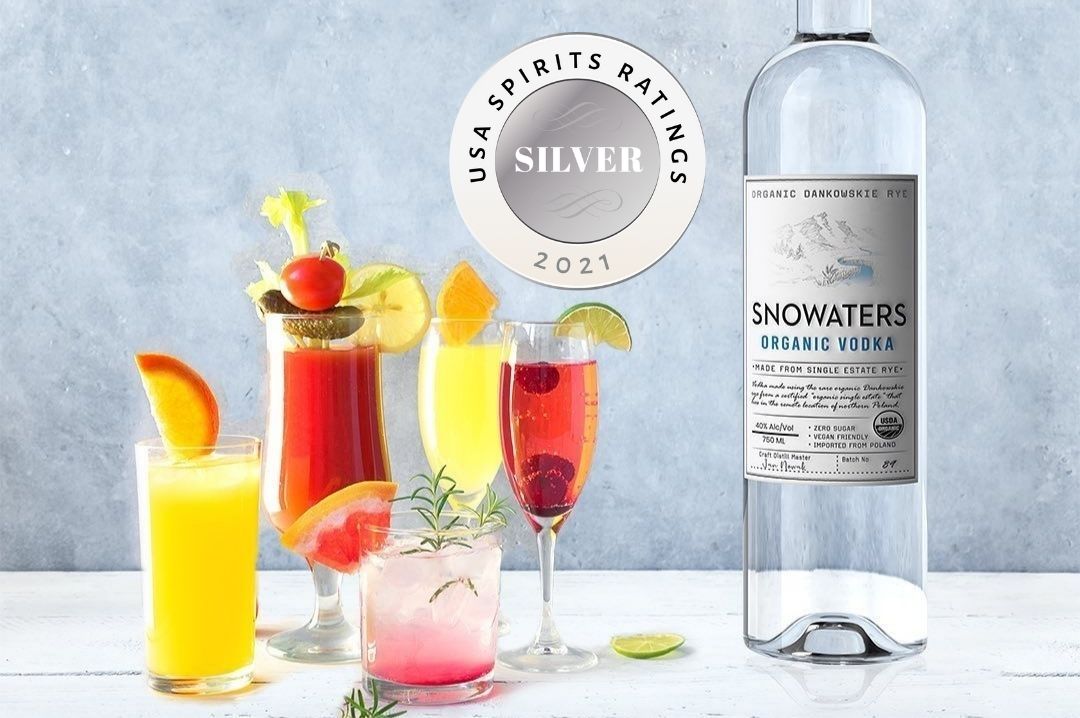 Snowaters Organic Vodka, Source: Facebook
Made from the rare single-estate platinum rye known as Dańkowskie, Snowaters Organic Vodka emerges from the snowy winters of northern Poland. With its ripe mango, pepper, and fresh floral aromas, Snowaters Organic Vodka proves to be a great cocktail base.
Try in a cocktail.
Pink Paloma
(Recipe by Snowaters)
Ingredients:
2 oz Snowaters Organic Vodka
½ freshly squeezed ruby grapefruit
½ oz lime juice
½ oz agave
To top-up: soda water
To garnish: lime wheel
Pour the Snowaters Organic Vodka, juices, and agave into an ice-filled shaker. Shake vigorously and strain into an ice-filled tumbler. Top up with soda and garnish with a lime wheel.
Average price: $34.99 per bottle.
South Fork Vodka
88 points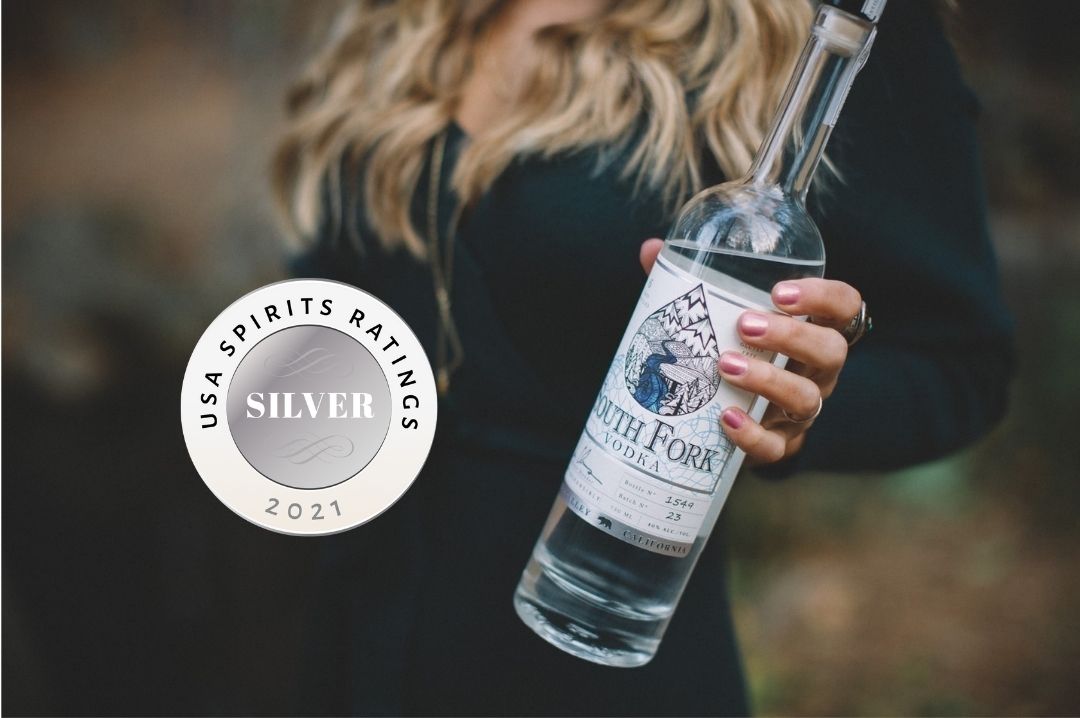 South Fork Vodka, Source: Facebook
Using a unique multi-distillation process and small-batch finishing method, South Fork Vodka presents a clean profile with a subtle corn grain forward finish. A smooth texture bestows the opportunity to craft various types of cocktails with the spirit.
Try in a cocktail.
South Fork Dirty Martini
(Recipe by South Fork Vodka)
Ingredients:
6 oz South Fork Vodka
A dash of dry vermouth
1 oz olive juice
1 cup of ice
3 olives
Combine vodka, dry vermouth, and olive juice in a cocktail mixing glass. Fill with ice and stir until chilled. Strain into a chilled martini glass. Garnish with three olives on a toothpick.
Average price: $21.99
Redmont Vodka
88 points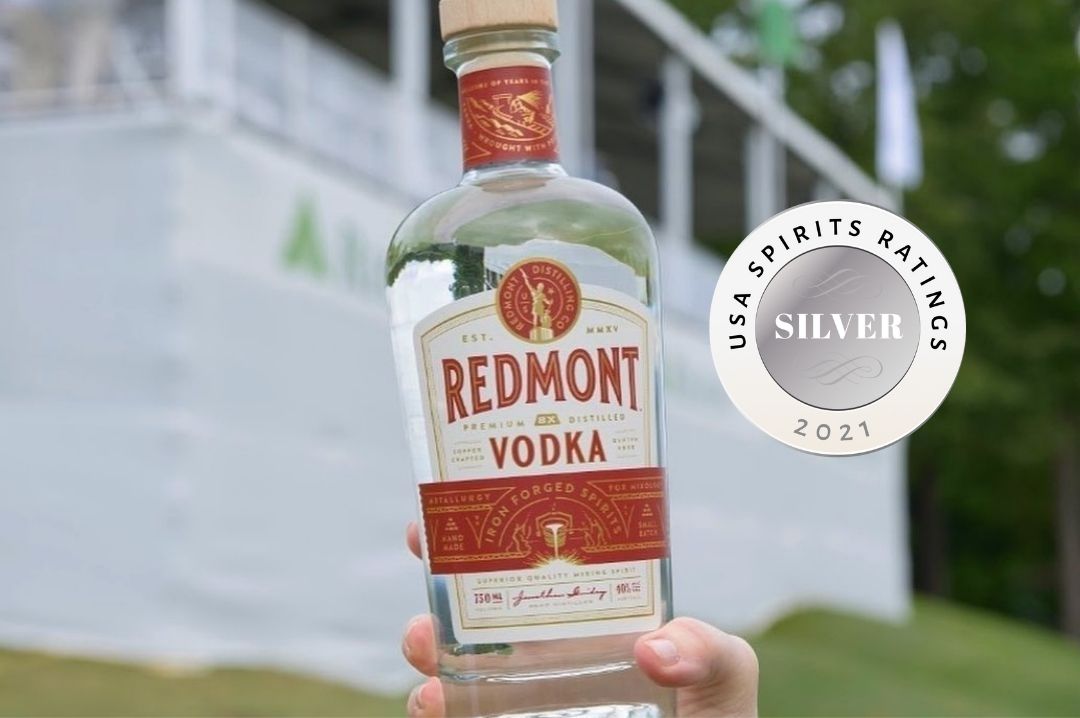 Redmont Vodka bottle, Source: Facebook
The 80 proof cask strength vodka is impressively smooth for a 40% ABV made from corn. Redmont Vodka undergoes an 8 step distillation process, flowing through advanced carbon filtration systems to achieve a creamy palate that finishes crisp and bright. Make use of this vodka in your next cocktail-making session.
Try in a cocktail.
Cherry Vodka Sour
(Recipe by Redmont Distilling)
Ingredients;
2 oz Redmont Vodka
1 oz lemon juice
¼ oz simple syrup
¼ oz grenadine
3 dashes of angostura bitters
Combine vodka, lemon juice, simple syrup, grenadine, and angostura bitters into a shaker. Add ice. Shake and strain into a rocks glass with ice. Garnish with a cherry on a pick.
Average price: $23.99
South San Francisco Conference Center, 255 South Airport Boulevard, South San Francisco, CA 94080, United States.
Register Now
South San Francisco Conference Center, 255 South Airport Boulevard, South San Francisco, CA 94080, United States
Register Now