The alcohol-beverage industry steps up for pride month
How our favorite brands are showing support during pride month and beyond.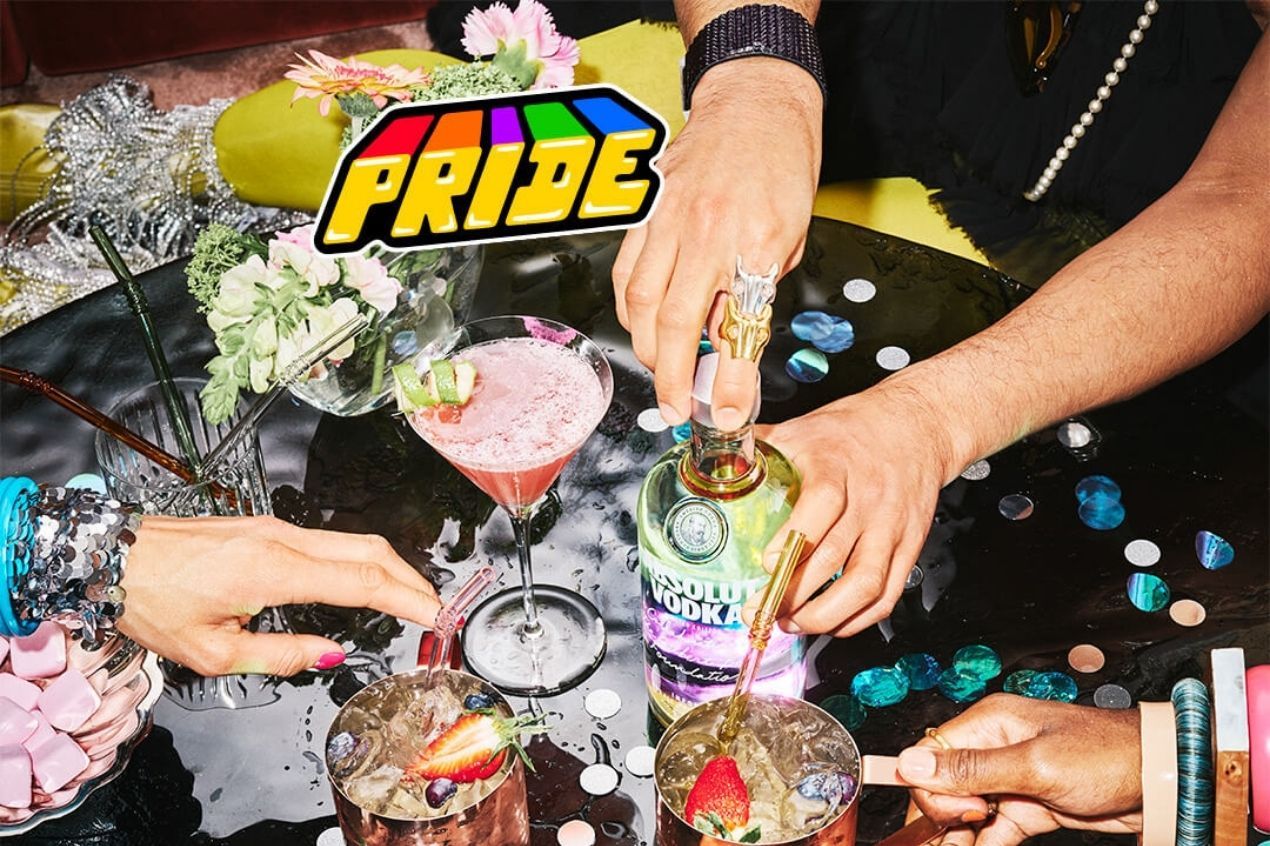 Even if you don't fall under the LGBTQ+ umbrella, that doesn't mean you can't show your support as a partner, spreading awareness in different ways.
This year, even with vaccinations on the ascent, things are still somewhat different. The COVID-19 pandemic has altered routine in-person celebrations — parades, festivals, rainbow gatherings of sorts, leaving many to be more creative with their planning. You may see small walks and marches and sparkle-filled celebrations, and you can virtually join friends, family, or complete strangers from the solace of your own home.
And if you're going to have a drink in your hand (which, of course), go for one that gives back.
Absolut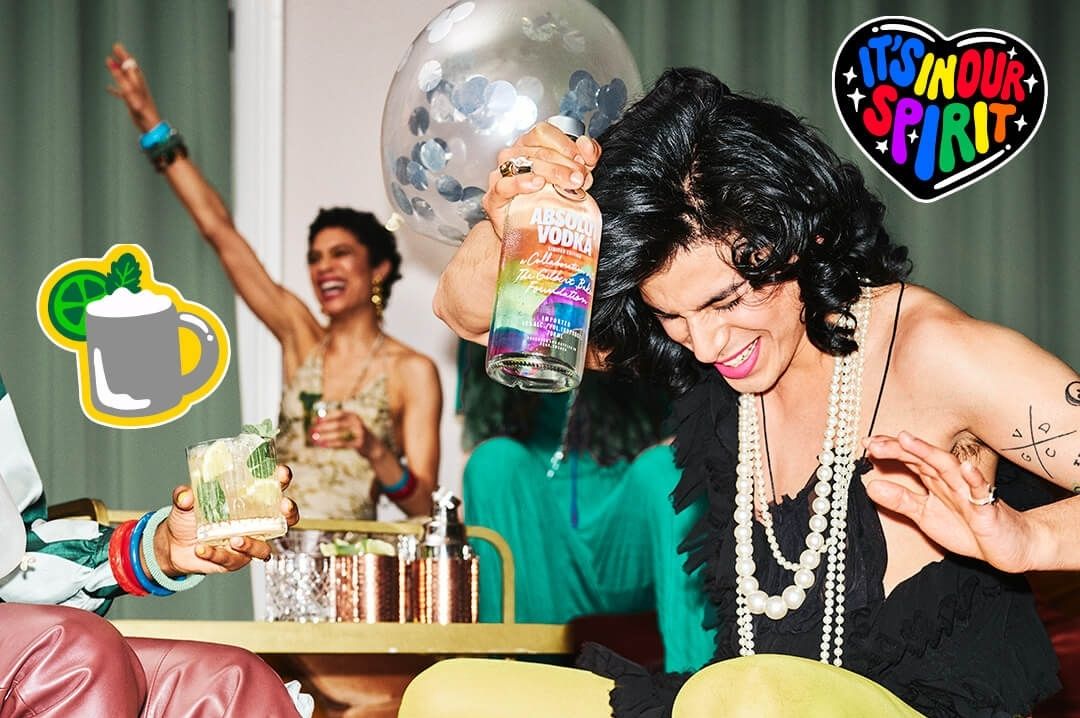 Absolut Rainbow, Source Website
Absolut holds in high esteem being a brand that shows its commitment to just causes not only during June but also every day of every single month. Its multi-year partnership with GLAAD in support of the work it does to advocate for the LGBTQ+ community, alongside a few occasions and initiations across several points in the country, is only a portion of the ways in which the brand is working to encourage a more inclusive, colorful world.
"Absolut's commitment to celebrating the LGBTQ community all year long, and not only during Pride month, is a shining example of how brands can bring inclusivity, diversity, and acceptance to the forefront of their mission," says Zeke Stokes, GLAAD's Chief Programs Officer.
Its modified rainbow bottle, which includes a 'Taking Pride in Diversity' statement on the back, is now permanent in the Absolut collection to remind everybody that Pride is something beyond a month-long festival.
EFFEN Vodka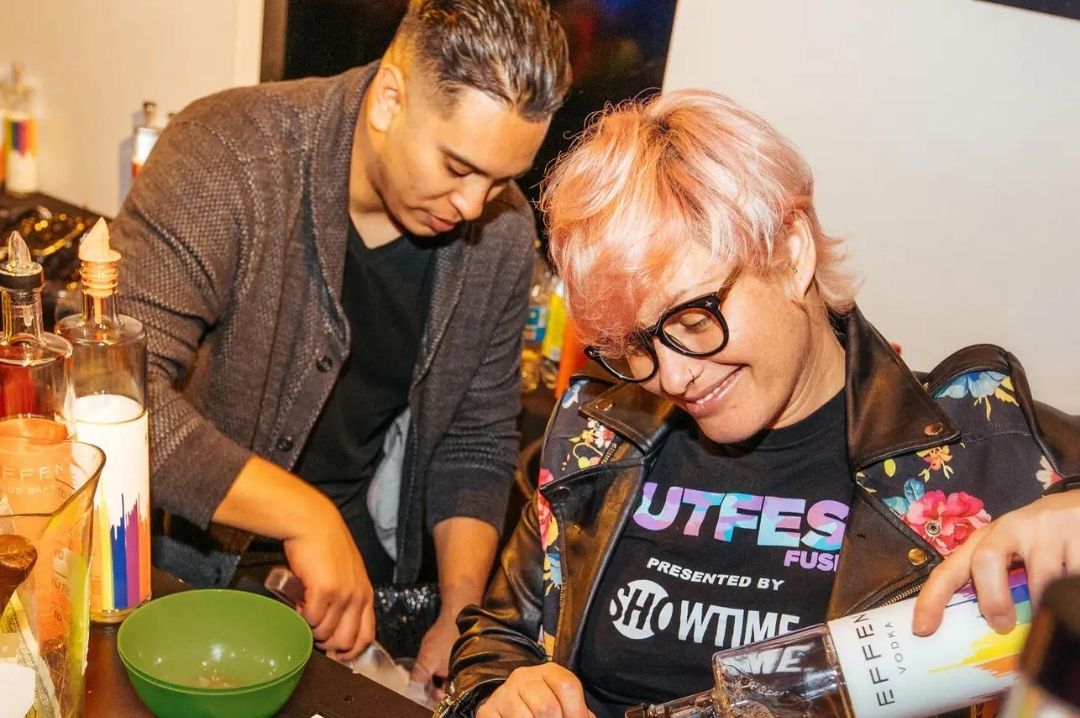 EFFEN Pride 365, Source Website
To start off Pride Month and the new Different by Design campaign, EFFEN made an extraordinary signature bottle in celebration of self-expression and diversity. For each limited-edition Pride bottle EFFEN makes, they give $1 to Outfest, an organization that promotes LGBTQ equality by making, sharing, and protecting LGBTQ stories on screen.
At EFFEN, both their vodka and their social viewpoint are bold, out-there, and uncompromisingly novel. They are about liquid living that is progressive and celebrates life in high octane color. Their signature vodka is chill-distilled and carbon-filtered for an exceptionally smooth texture. Similarly, their social ethos is distinct and expressive. They want to champion social change. Two of EFFEN's core values are acceptance and creativity. It's tied in with cultivating an open mindset and authentic freedom of expression. For them, at EFFEN, life is a festival, and they empower balance and solidarity.
Truly Hard Seltzer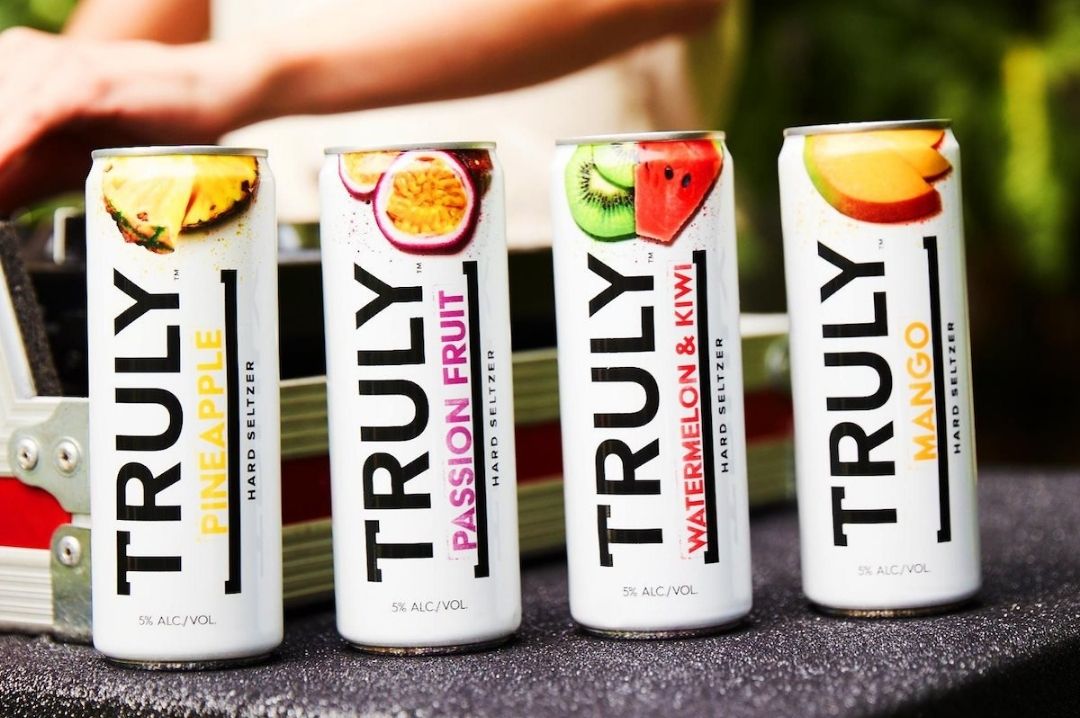 Flavor for every mood, Source Facebook
Truly Hard Seltzer will be launching a digital content series titled "Truly Proud," which will address anti-LGBTQ discrimination alongside a newly announced partnership with GLAAD.
They brand has created and taken a stand to support LGBTQ+ workplace equality. Truly is kicking off its new collaborations with GLAAD by donating $100,000 to support the organization's ongoing initiatives.
Goose Island Beer Company Co.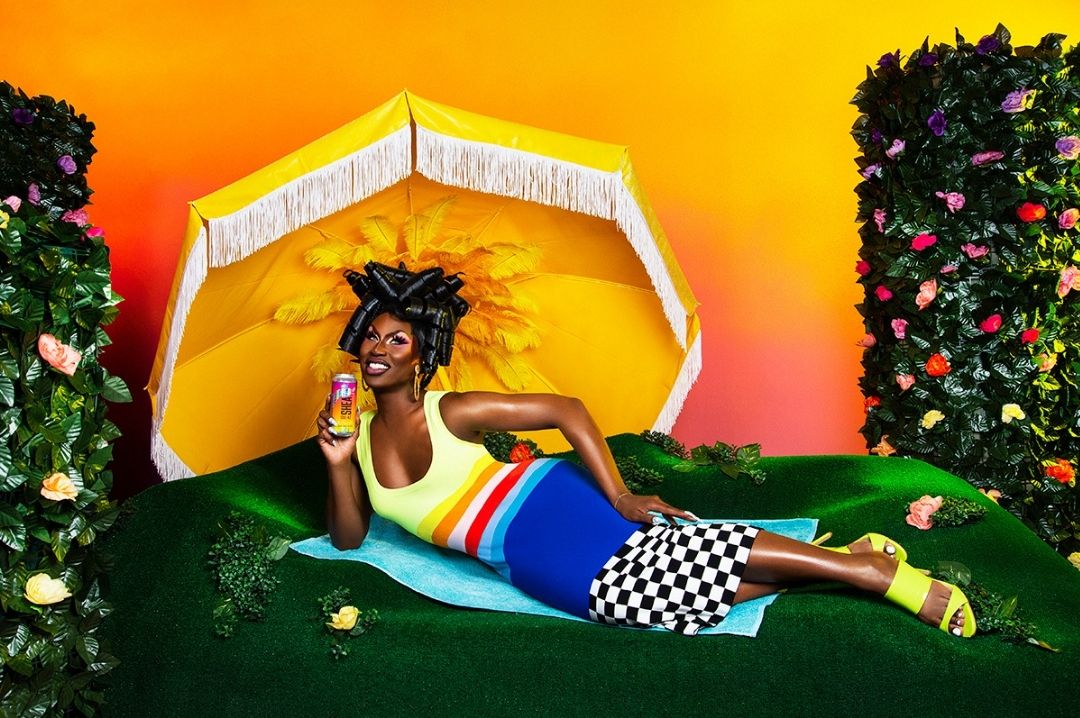 Shea Coul-Ale, Source Website
Shea Couleé is back with her own special brew for Pride 2021. Their cooperation with DoStuff Media was effective to such an extent that the suitably named Shea Coul-Alé has a glossy, new overhaul as Shea Coul-Alé: Royal Edition: a light, tropical-tasting wheat ale ideal for the late spring season.
As for how the beer gives back, $2 from each and every sale of Shea Coul-Alé will go to Brave Space Alliance, the first Black-led, trans-led LGBTQIA+ Center situated on the South Side of Chicago.
Stoli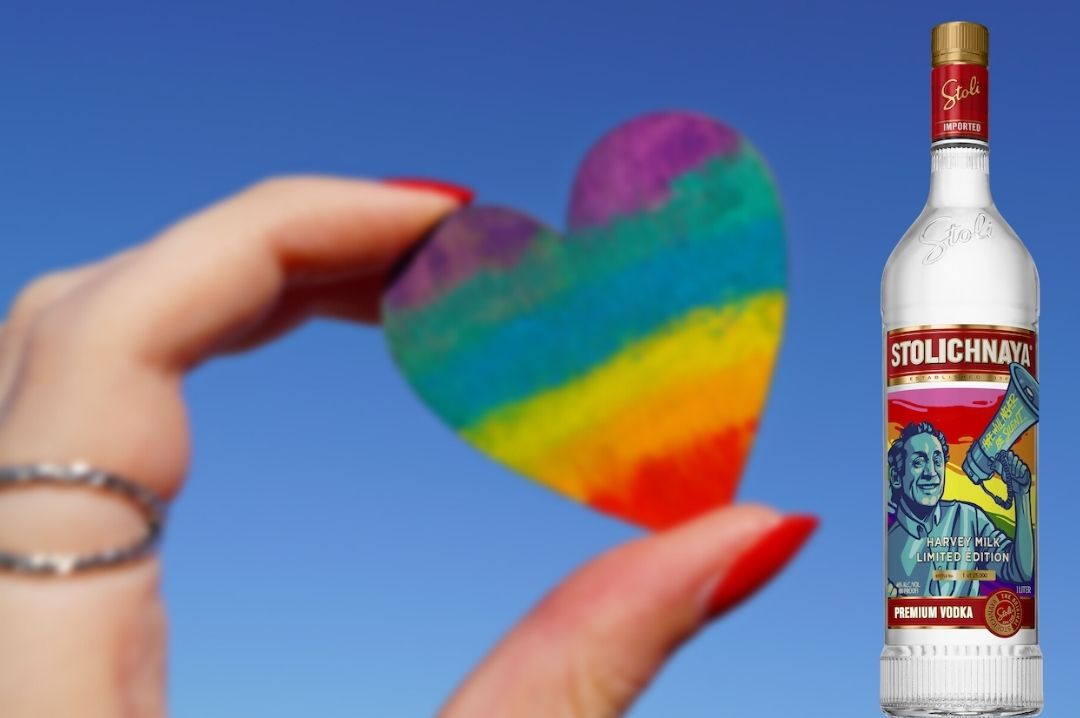 Out of appreciation for Harvey Milk Day and Pride Month, Stoli released a limited-edition Pride bottle (just 50,000 made) that has a picture of Harvey Milk on the label. The picture is a replica of a mural, proudly shown in the Castro District, by Paraguayan muralist Oz Montani. Stoli will likewise be donating to the Harvey Milk Foundation to pay tribute to Harvey Milk and Pride Month. It includes the acclaimed Milk quote, "Hope will never be silent." The drive will help raise assets for the Harvey Milk Foundation.
Barefoot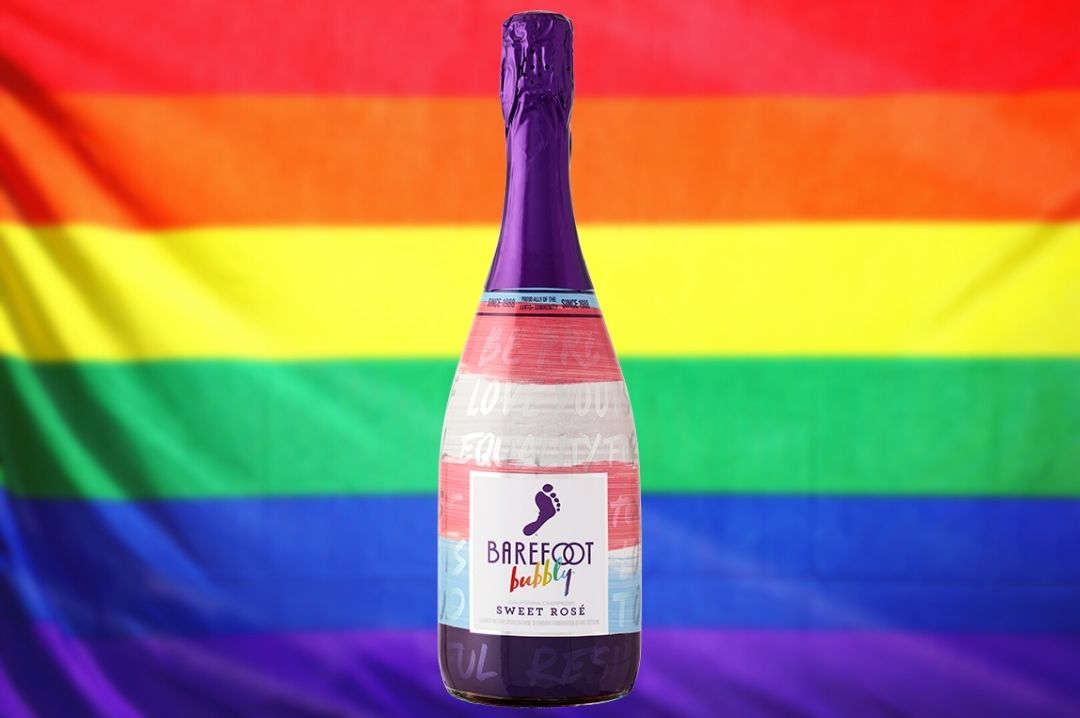 It was in 1988 that Barefoot took its first reserve by donating in support of the Golden Gate Business Association of San Francisco. This year, Barefoot, a continuous ally of the LGBTQ+ community, is observing Pride with a shimmering makeover of its packaging with a rainbow Pride flag and transgender Pride flag bottle design.
Proceeds from purchases of these special products will go towards the efforts of two incredible organizations. First, they have Free Mom Hugs, a non-profit "consisting of parents and allies who love the LGBTQ+ community and work toward full affirmation and equality." Barefoot's second partnership is alongside the National Center for Transgender Equality this year, a separate non-profit with the goal of "advancing the equality of transgender people in the U.S."
Svedka
Svedka collaborated with the adults-only piñata brand NIPYATA! to make the ultimate Pride party gift. The larger than average Svedka bottle piñata is loaded up with the brand's Blue Raspberry, Cucumber Lime, and Grapefruit Jalapeno enhanced vodka nips. The piñatas are accessible all through June, with a part of all returns going towards the Human Rights Campaign (HRC).
Smirnoff
Smirnoff, a happy partner of the LGBTQIA+ community with different brand endeavors over the years, is showing their Pride this year by lining up with The Phluid Project, a gender-free idea "committed to challenging the ethos of traditions past that inhibit freedom and self-expression."
With each purchase of their "Color the Future" cocktail kit — a collaboration with Cocktail Courier — $10 will be given to the fashion brand as they encourage individuals to wear what feels better and not what society makes us feel like we ought to.
As for what's in the kit, you'll receive a bottle of Smirnoff No 21. vodka, along with cocktail ingredients and a few other special, sparkly surprises.
Skyy Vodka
Skyy Vodka has always been a powerful voice for the LGBTQ+ community, however, because of the mass cancellations due to the Covid-19 restrictions, their on-going planning for the pride parade float was brought to a pause. But that didn't stop the brand from showing their support. The brand continues to help fund charitable organizations like and Princess Janae Place, Educational Alliance, and the Queer Detainee Empowerment Project, and will produce events like the Human Rights Conference.
In addition to their support of The National Black Justice Coalition, this year they will be changing their online branded banner advertising for Pride to display a simple, unbranded message: Black Trans Lives Matter. The non-branded banners will direct to organizations dedicated to protecting and defending the human rights of Black transgender people.
BABE Wine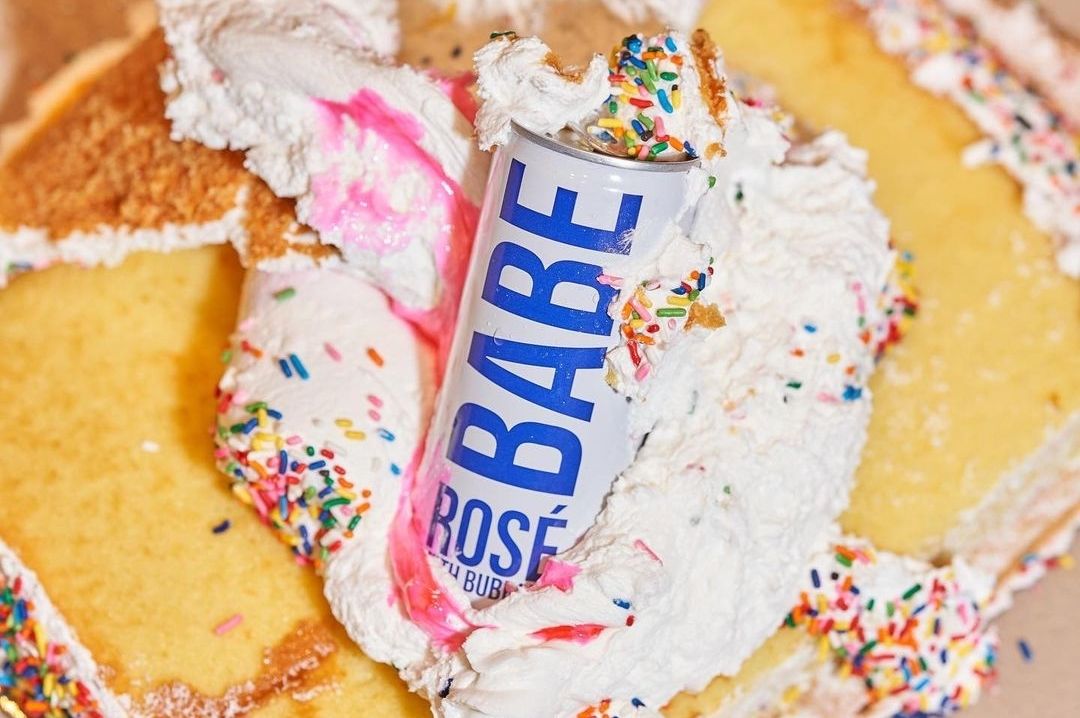 BABE Rosé Wine, Source Instagram
BABE, as part of their Pride efforts to give back to the LGBTQ+ community will be donating $1 from every case of its limited-edition tie-dye rosé cans to the ACLU, a longstanding nonprofit created "to defend and preserve the individual rights and liberties guaranteed to every person in this country by the Constitution and laws of the United States."
Header image, Absolut Rainbow, Source Website
South San Francisco Conference Center, 255 South Airport Boulevard, South San Francisco, CA 94080, United States.
Register Now
South San Francisco Conference Center, 255 South Airport Boulevard, South San Francisco, CA 94080, United States
Register Now