Everything you need to know about Sotol
Produced in Mexico and in some regions of the USA, sotol is a spirit growing in popularity.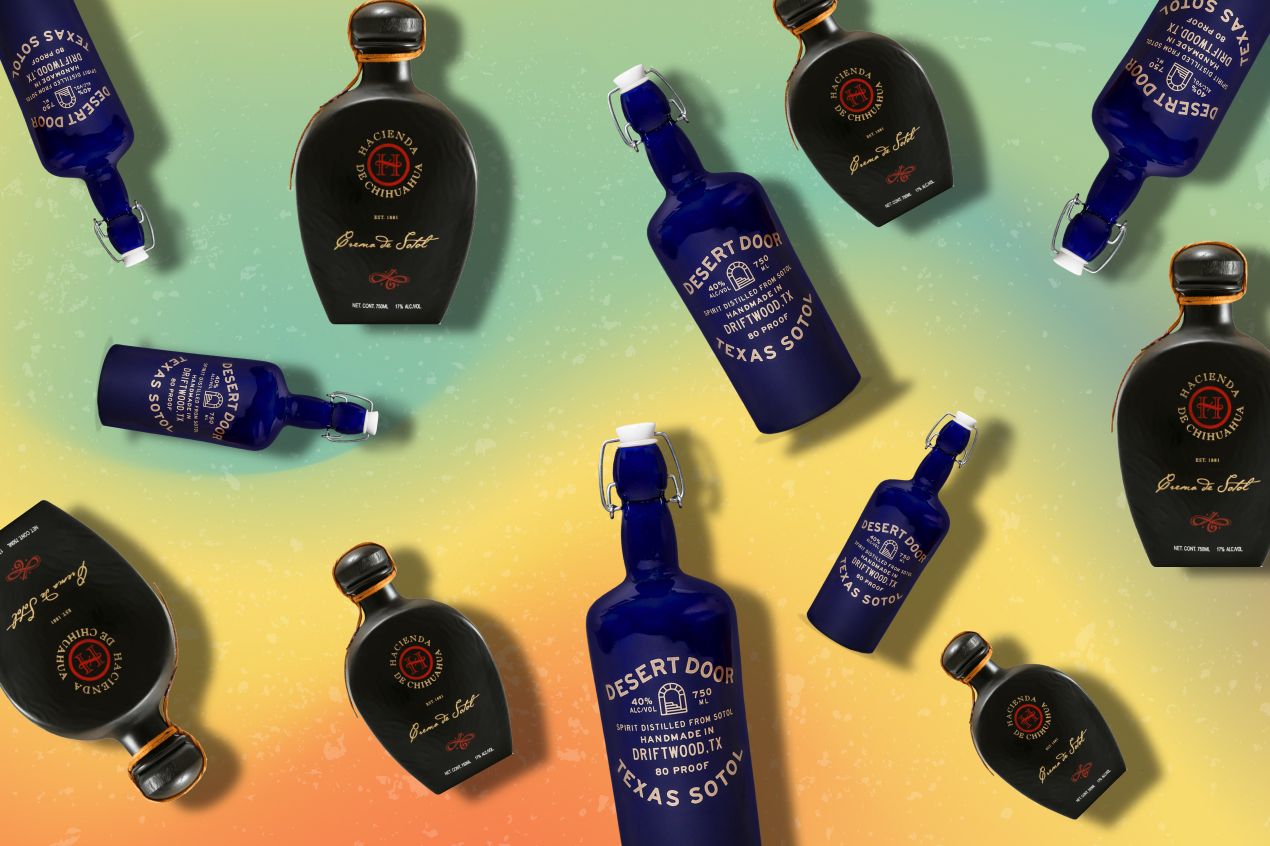 For a lot of us, Mexican spirits have directly translated to tequila, and now mezcal. Legions of people have gone from taking shots to sipping tequila over ice and even enjoying tequila cocktails.
However, in recent years a distant cousin has started making its presence felt in the world of spirits. A direct comparison would be that with a relative you don't know a lot about but is way cooler when you eventually get to know them. That spirit is Sotol.
The new patron of Mexican and American desert mixology
Sotol gets its name from the Nahuatl word tzotolin that translates to "palm with long and thin leaves". Sotol refers to both a plant and a spirit. The plant is grown across Mexico, popularly in the Chihuahua region and the Southwestern United States. Sotol resembles a sea urchin, with long, spiny leaves. Its look has helped it garner a popular nickname, desert spoon.
Thriving in both desert and forest climates, sotol has its share of sustainability advantages. Sotol spirits are lumped into agave spirits, because of the similarity in how they both get made.
However, they are quite different from one another. Sotol plants grow wild and in millions. They reach their maturity in 10 to 15 years. While the harvest process can change from distillery to distillery, the team at Desert Door Distillery in Texas takes only a small number of plants from each acre so as to leave the root systems intact. This allows sotol to remain wild and plentiful forever.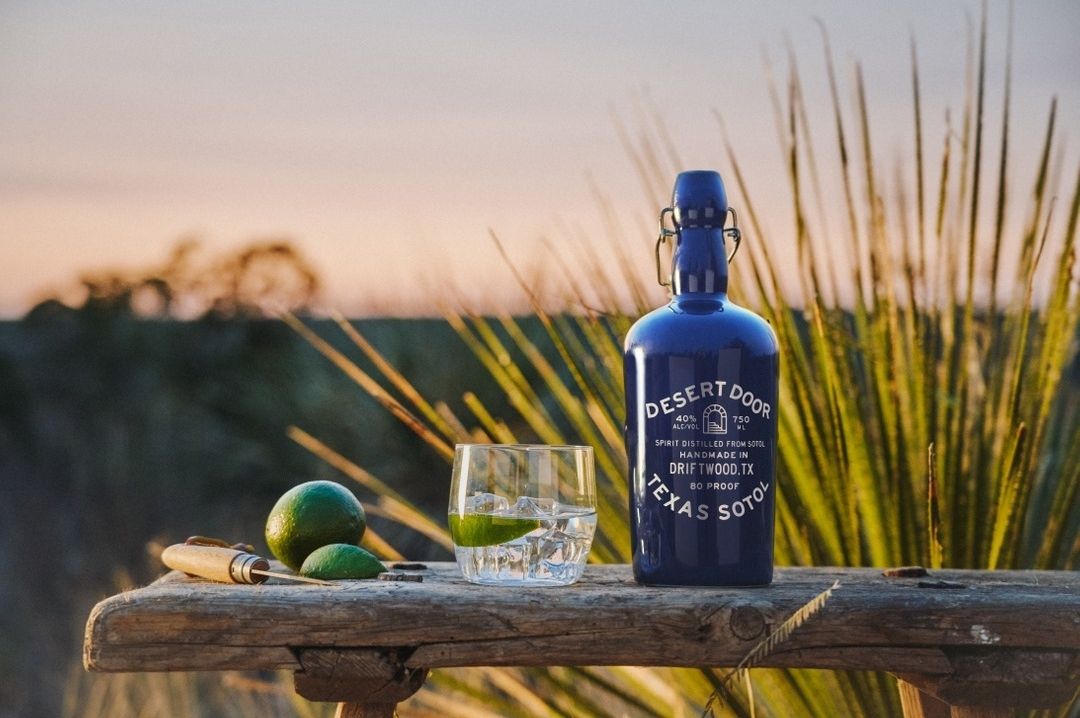 The Desert Door Original Texas Sotol, Source Facebook
Unlike mezcal, which is cooked in pits, distillers usually roast sotol in ovens for several days. Once the roasting process is completed, sotol gets crushed with the juice fermented in open-air vats. The distilling for sotol spirits takes place in columns or pot stills.
The taste of sotol and the brands to bank on
Tequila is usually crispy, mezcal often-smoky, sotol spirits tend to be bright and grassy. It has a pine-like quality to it and is not really fruity. Of course, the place where the spirit gets made brings a unique aspect to each bottle. Some have a distinct minerality to them, others have a bunch of leathery flavors coming through. There are some amazing sotol brands currently making the spirit.
Ocho Cientos Sotol Reposado
Handcrafted in Chihuahua, Mexico, the Ocho Cientos Sotol Reposado is a great drink to start your sotol drinking experience with. Having spent several months, or even a year in barrels, Ocho Cientos Sotol Reposado picks up the sweetness from the re-charred American oak of the barrels.
This process of resting in the barrel also brings the spirit deeply roasted flavors and adds depth to it. The week-long fermentation of the piñas is preceded by a three-day roasting in the ovens, allowing richer flavors to develop with time. An earthy, elegant and thoroughly engaging spirit that you can buy from Drizly and Old Town Tequila.
Desert Door Original Texas Sotol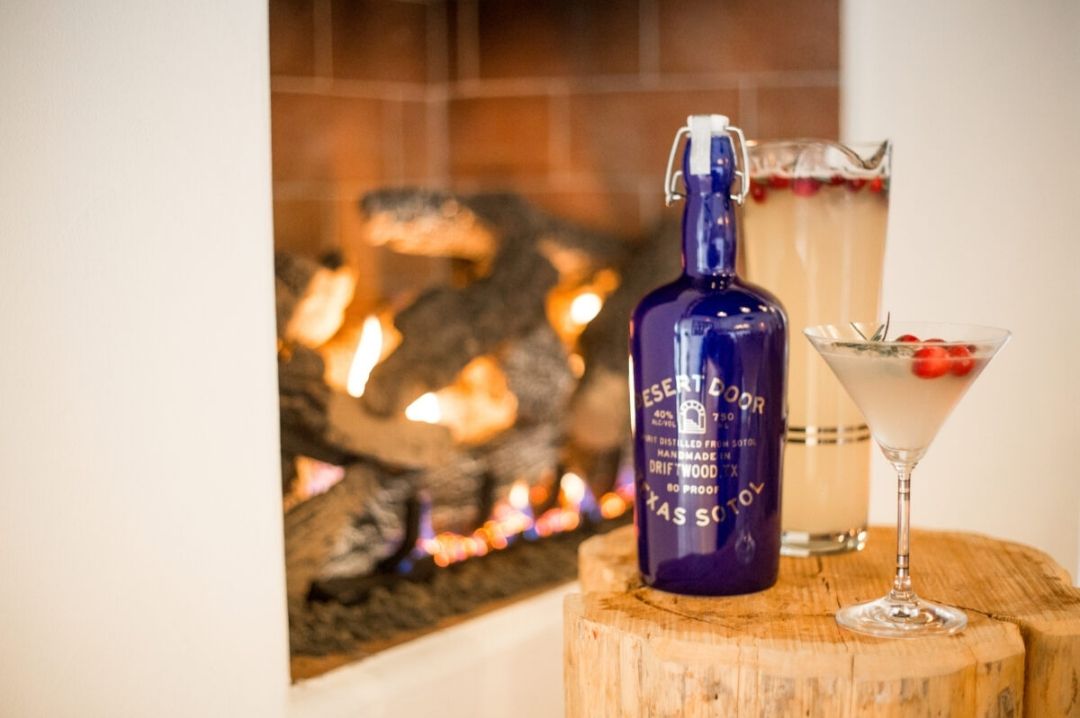 Seasonal River Rita, Source Website
Made from the wild-harvested sotol plants in West Texas, you can sip the unquestionable taste of the land with Desert Door Original Texas Sotol. Leading with grass and earth on the nose, there is also a touch of natural vanilla to the bouquet. On the palate, citrus combines in a distinct way with toffee, mint and spice. The producer, Desert Door Distillery calls this spirit a cross between a desert gin and a smooth sipping tequila.
Desert Door Original Texas Sotol can be enjoyed neat or as a part of some fine cocktails like the Seasonal River Rita. Here's how to make this cocktail for a group of 8 to 10 people.
Ingredients:
15 oz Desert Door Original Texas Sotol
15 oz white cranberry juice
5 oz fresh lime juice
2.5 oz Agave Nectar
Rosemary, cranberries, and salt (Optional)
Method:
Add the juices, sotol, and agave to a punch bowl or pitcher. Stir vigorously. Top with cranberries and rosemary. Optionally, salt the rims of serving glasses. Let guests self serve.
There are a few other cocktails you can mix with Desert Door Original Texas Sotol as well. To get your bottle of Desert Doot Original Texas Sotol, opt for Drizly.
Desert Door Oak-Aged Sotol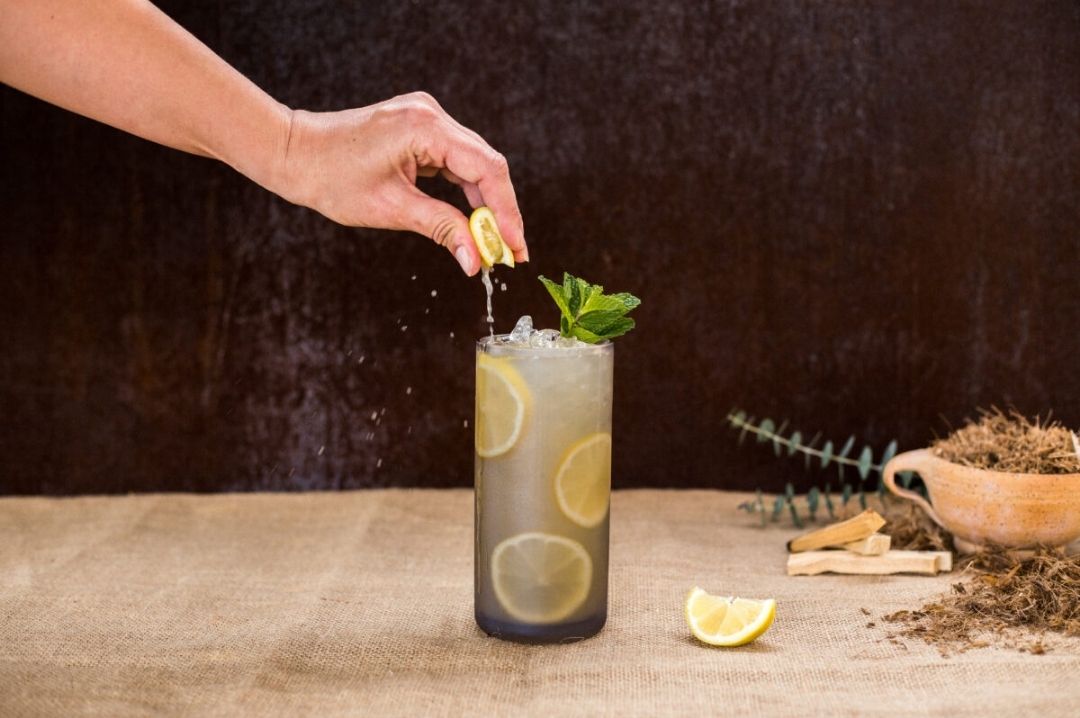 Swish of a Tail with the Desert Door Oak-Aged Sotol
Another top-quality sotol from Desert Door Distillery is the Desert Door Oak-Aged Sotol. The Oak-Aged Sotol's vanilla and spiced cinnamon flavor profile are similar to that of smooth bourbon. The nose opens with a touch of cedar along with aromas of vanilla and cinnamon. The palate has an infusion of dusty cherry, beeswax, allspice and pine nuts. The finish has a presence of rich balance of oak, eucalyptus and a touch of caramel. For a cocktail recipe featuring the Desert Door Oak-Aged Sotol, opt for the Swish Of A Tail.
Ingredients:
2 oz Desert Door Oak-Aged Texas Sotol
3 Lemon Wheels
6 Mint Leaves
0.5 oz Agave Nectar
Method:
Muddle three lemon wheels and six mint leaves in a shaker. Add the sotol, agave, and ice. Shake vigorously. Strain over crushed ice. Use lemon and extra mint to garnish.
Hacienda de Chihuahua Crema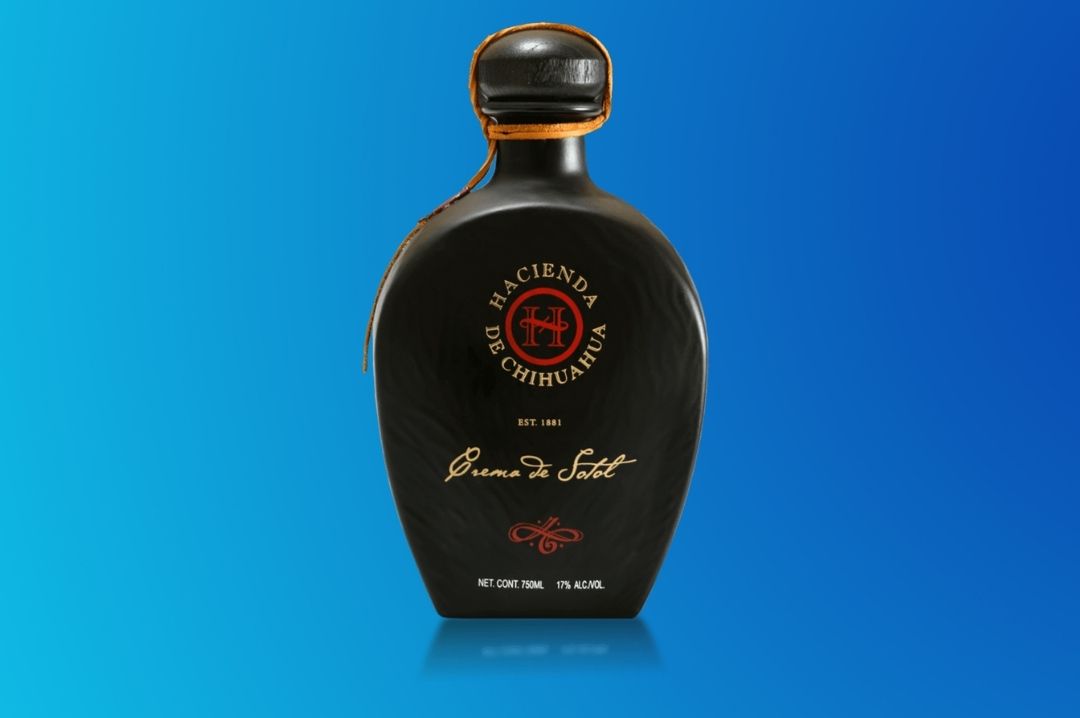 The Hacienda de Chihuahua Crema de Sotol
Another premium Mexican expression of sotol is the Hacienda de Chihuahua Crema de Sotol. An extraordinarily smooth drink, there's a lot of complexity to this spirit. Incredibly well balanced, the Hacienda de Chihuahua Crema isn't overly sweet. What's more? The sotol comes in a stylish and artisanal, textured bottle. For coffee and sotol lovers, the distillery also has a great cocktail up its sleeve, the Carajillo. Here's how to stir it.
Ingredients:
1.5 oz Hacienda de Chihuahua Crema
2 oz strong coffee
Ice
Method:
Let the coffee cool for a few minutes. In another glass, add ice and Hacienda de Chihuahua Crema de Sotol. Pour the coffee and mix.
Sotol is a spirit that is gaining attention because of its smooth taste and fine balance. As more and more consumers and enthusiasts come to know of the spirit, it would be exciting to see the sotol market develop.
South San Francisco Conference Center, 255 South Airport Boulevard, South San Francisco, CA 94080, United States
Register Now
South San Francisco Conference Center, 255 South Airport Boulevard, South San Francisco, CA 94080, United States
Register Now