Españita Anejo crowned Tequila of the year
Meet the best Tequila of 2021, awarded by the Bartender Spirits Awards.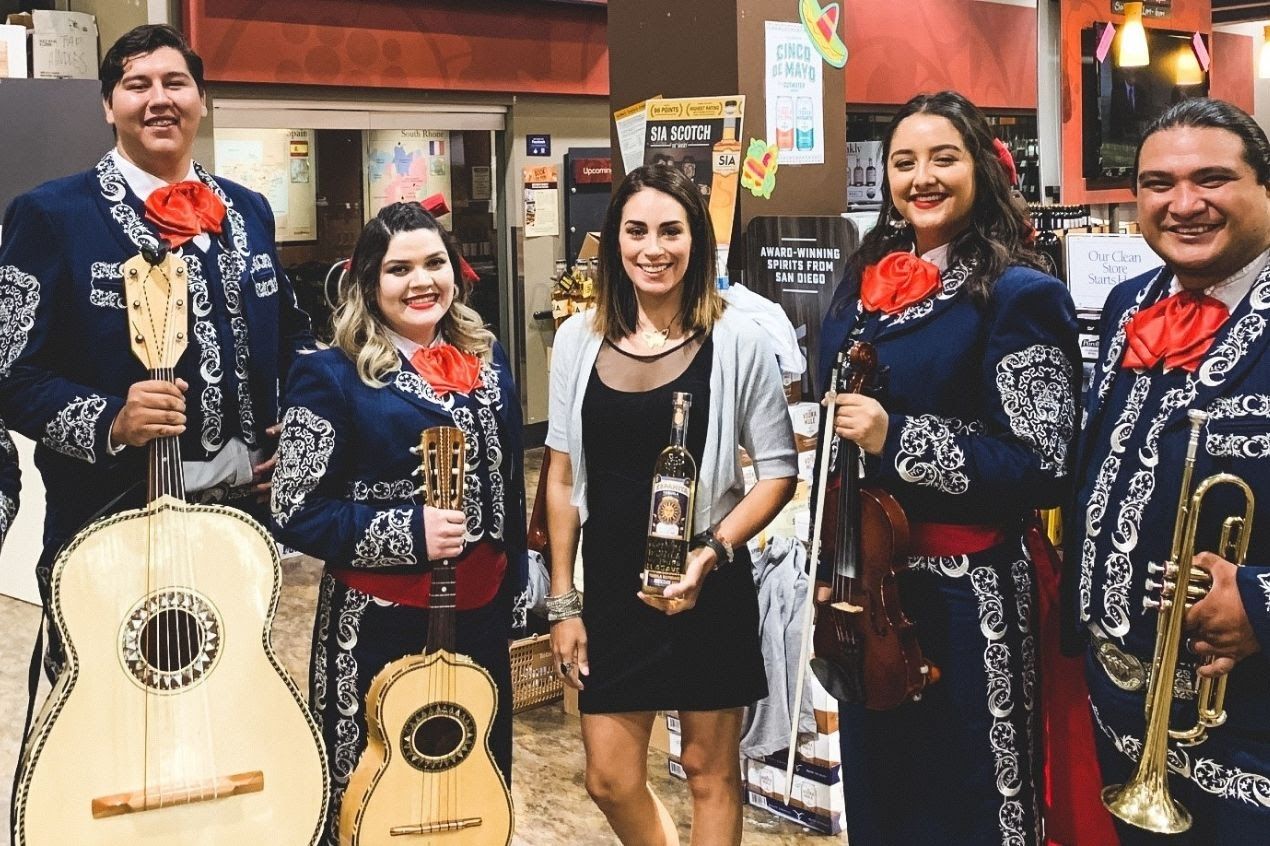 Españita Anejo won the tequila of the year award among spirits from 45 participating countries at the Bartender Spirits Awards 2021.
Showing a pale amber color and superb purity, Españita Anejo Tequila has a succulent, wafting bouquet with whiffs of aromatic honey oak that gives way to a rich, nuanced roasted agave aroma with traces of citrus tree wood, almond nougat, and caraway. It has a luscious and velvety entry. A slightly chewy, fruity, sweet medium-to-full body is redolent of thick honey and fresh grass, vanilla, toasted marshmallow with notes of sassafras and apple. It has a smooth and long finish with rich flavors of honey, black tea, coconut flesh, banana, and candy corn with apple and peppermint accents.
The Beverage Testing Institute stated that Españita Anejo Tequila has a bright light gold color. Mature, inviting aromas of citrus tree wood, eucalyptus, almond nougat and caraway, and carnation with a slightly chewy, crisp, fruity sweet medium-to-full body and a sleek, amusing, long thick honey and fresh grass, black tea and coconut flesh, banana and candy corn, and apple and peppermint finish.
Españita Anejo is designed to be sipped and savored. We recommend using either a Glencairn whiskey glass or a stemmed brandy glass. Narrowed, the tulip-shaped brim of the snifter allows you to immerse yourself in the tequila's delectable aromas to better appreciate the complex character of Españita Anejo.
The Bartender Spirits Awards aims to deliver the best spirits for the on-premise sector in the USA. The judging panel comprises of the most eminent names in the U.S. bar industry, every one of them with a broad aptitude in the on-premise industry like Nora Furst (Partner at West Beverage Consulting and Beverage Director of Uma Casa, San Francisco, CA), Eryn Reece (Head Bartender at Banzarbar, New York), David Mcphillips (Director Beverage Strategy & Innovation for Buffalo Wild Wings, Atlanta, GA), Juyoung Kang (Lead Bartender at The Dorsey inside The Venetian Resort, Las Vegas, NV) and others.
The outcome is a significant wellspring of reference for bartenders, bar directors, bar proprietors, and other industry experts when settling on buying choices for their establishments. The winners are recognized and rewarded if they excel in the criteria - mixability, balance and versatility, taste, mouthfeel and finish, packaging, and value for money.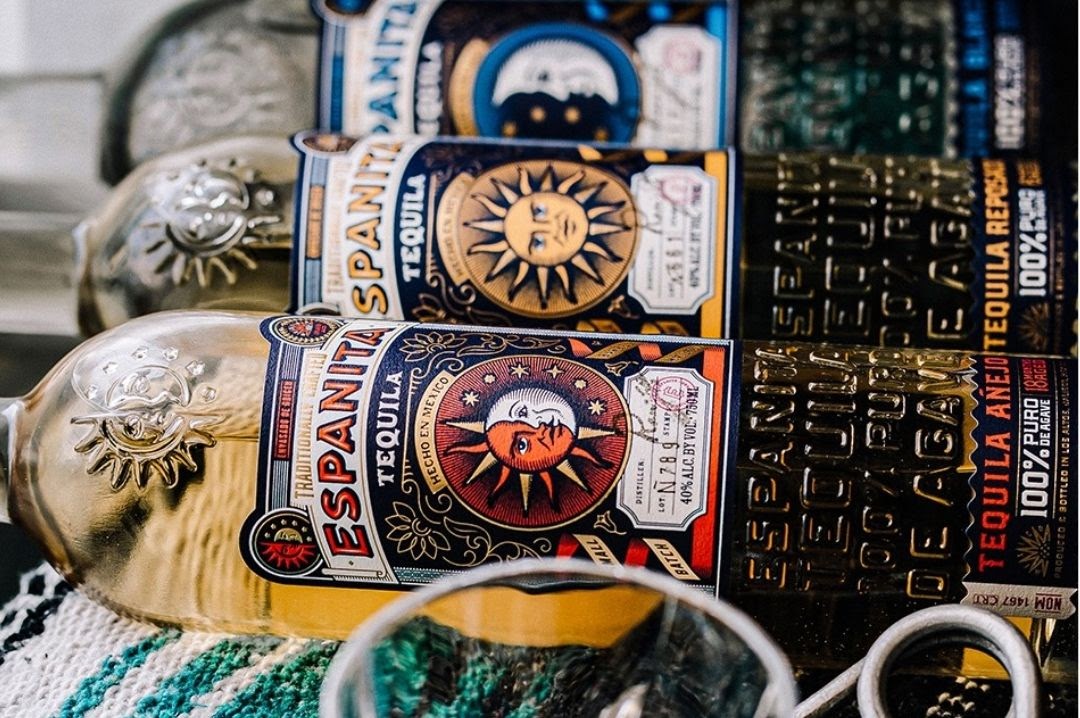 Range of Españita tequila, source: Facebook
The History
By creating Españita, producers have centered around the much-revered Agave plant and innovative approaches to the processing of fermented beverages introduced by Spanish people in the 16th century. This crossroads gave them the magic of tequila that we love and enjoy today.
While the indigenous people knew how to produce fermented alcoholic beverages from Agave juice even in the ancient times of the great Maya and Aztec civilizations, the art of distillation of fermented beverages in alembic pot stills was introduced in Mexico, following the arrival of Spanish conquistadors around 1525.
The Spanish introduced both - the first pot stills and the art of distillation, and they were likely distilling something close to what we now recognize as tequila. When native Mexican and Hispanic traditions joined together, the phenomenon of tequila was born.
To produce Españita, harvested agaves are slow-baked in traditional stone ovens called "hornos" for 72 hours. Cooking Blue Agave in masonry "horno" ovens adds delectable fruit, toasted sugar, and cooked agave flavors to their tequila. The extracted juice is naturally fermented with a proprietary strain of yeast for 5 to 7 days to ensure a complex, rich taste.
Españita is then double distilled in small batches in traditional alembic pot stills.
Representing a pure expression of Blue Agave, Españita Blanco is bottled fresh from the still, while Españita Reposado and Españita Anejo are aged to perfection in slightly charred ex-bourbon American white oak casks for 6 and 18 months, respectively. The result is a trio of tequilas that would please the palate of the most demanding connoisseurs.
About Españita
Handcrafted from 100% blue agave, Españita is estate-bottled at one of Mexico's most respected artisanal distilleries. Created by using hand-selected ripe blue agave plants and ancestral production methods, tequila Españita is a sophisticated and velvety smooth spirit. Proudly showcasing distinctive aromas and delectable flavors of traditionally slow-baked agaves, Españita's packaging is optimized for on-premise and draws people's attention when displayed on the retail shelf.
Rich illustrative branding, rooted in heritage, craftsmanship, and cultural symbolism, provides a powerful storytelling tool that engages consumers with the brand by delivering a strong message about Españita's origin, authenticity, and tradition.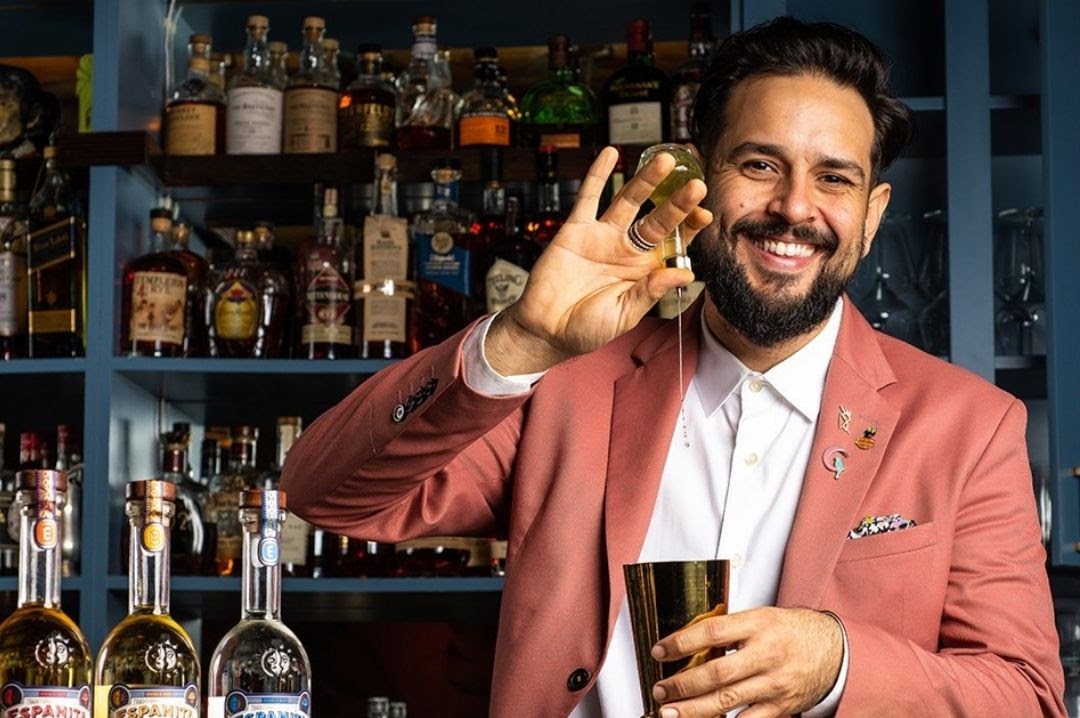 Españita Tequila at Miami's Bar Spanglish, source: Facebook
Inspiration
Españita's presentation is inspired by the traditional Sun and Moon motifs, deeply rooted in the ancient mythology of the indigenous people of Mexico. In a creative, original spin on conventional tequila packaging, labels of three age expressions of Españita tequila feature distinctive art designs, symbolic of its three age expressions by echoing natural transcendence of tequila from clear and pure Blanco to warm golden shine of Españita Reposado and culminating in the well-aged, complex Españita Anejo tequila.
Españita Blanco depicts the crescent Moon surrounded by the shimmering stars, which signifies a promise of a new beginning wherever there is an end. Españita Reposado features a golden disk of the Sun, an ancient symbol of rebirth, strength, and power. Anejo's label portrays a juncture of the Sun and the Moon; combined, they represent a merging of opposites, unity, and cooperation.
Process
Saving and honoring conventional craftsmanship is the foundation of their way of thinking. Each bottle of Españita tequila is separately numbered and endorsed by the Master Distiller Beto Ramirez to guarantee flawless quality control and exhibit the commitment to stay devoted to their foundations and histories of excellence and distinction.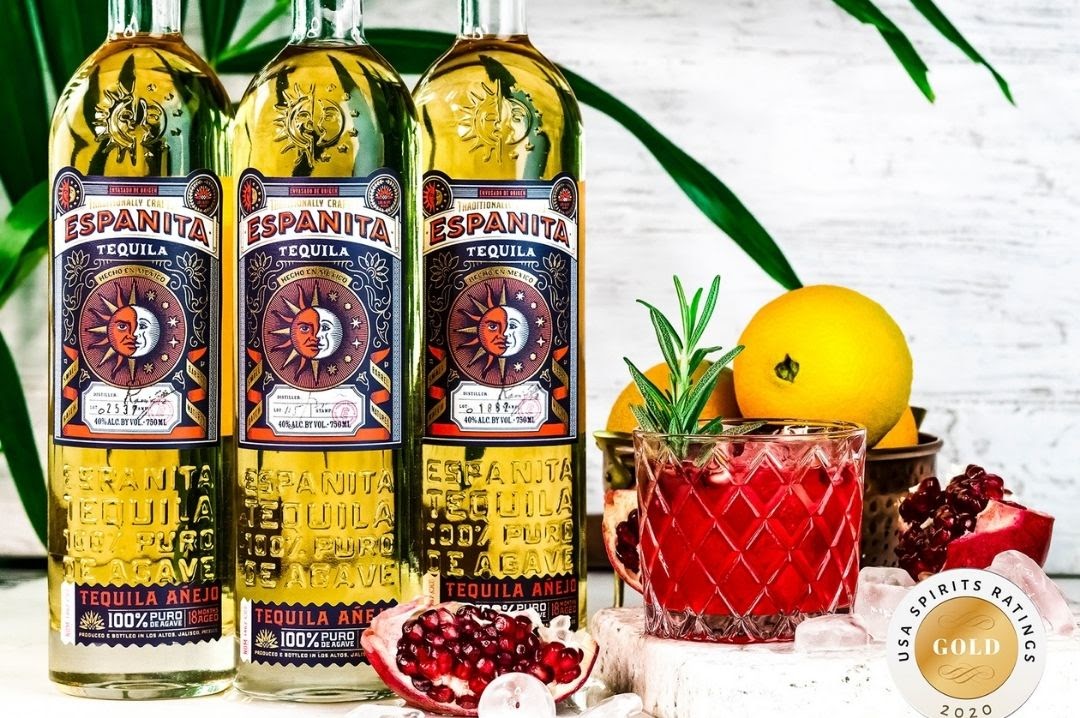 Españita Anejo Tequila, source: Facebook
About Double Eagle Imports Ltd
Double Eagle Imports are full-service national importers and brand developers with a passion for craftsmanship, integrity, and authenticity. They are a licensed importer, marketer, and brand developer of fine craft spirits that are defined by three main intrinsic attributes: their highest quality, excellent value for consumers and trade buyers, and unique branding concepts that showcase creativity and transparency. The company was founded in 2006 by Marina Wilson, a long-time industry executive with extensive hands-on experience in brand development, global product sourcing, marketing, and sales. Driven by her passion for artisanally produced Agave spirits, Marina's efforts are dedicated to uncovering the world's most intriguing, expertly crafted tequila and mezcal brands and sharing them with U.S. consumers.
What they do
They curate and represent the finest tequila brands produced by independent craft distilleries committed to traditional techniques and heritage. The company imports and represents a small but balanced portfolio of exceptional craft tequilas. They leverage their sales efforts on a substantial distribution network with their products being sold in such national premier retail accounts as Total Wine & More, Publix Liquors, Walmart, and ABC Fine Wine & Spirits. In collaboration with their valued long-term wholesale partners, they are well-equipped to meet the needs of all segments of the distilled spirits market on a national basis. While lovingly nurturing and growing craft brands, they manage all aspects of marketing, public relations, and sales development, utilizing their many years of experience in the industry.
Other Tequilas
Españita Blanco
The Beverage Testing Institute stated that it has a brilliant clear color. Candied aromas and flavors of marzipan, chocolate mint, and rice pudding with a glycerous, vibrant, fruity light-to-medium body and a warming, stimulating, breezy hazelnut spread, dried rosemary and thyme, and olive brine finish. It is a smooth and mellow Blanco Tequila.
Españita Reposado
The Beverage Testing Institute stated that it is of golden yellow color. With exotic, floral aromas of jasmine tea, crystallized ginger and bubblegum, vanilla butterscotch glazed popcorn, and Turkish delight with a velvety, vibrant, fruity medium body and a prodigious, long candied banana, coconut cream, Muscat a Petit Grains, and sweet tarragon finish. A fascinating and exotic tequila; each sip offers something new to discover.
Buy Españita Anejo Tequila
Shop from the official website.
For US residents - Shop here.
For European residents - Shop here.
Header image: Cinco de Mayo with Españita tequila, Source Facebook
South San Francisco Conference Center, 255 South Airport Boulevard, South San Francisco, CA 94080, United States.
Register Now
South San Francisco Conference Center, 255 South Airport Boulevard, South San Francisco, CA 94080, United States
Register Now