The Big Barrel Aged Negroni!
With the Barrel Aged Negroni, get a sip of a cocktail that combines global botanicals with the spirits of the Pacific Northwest.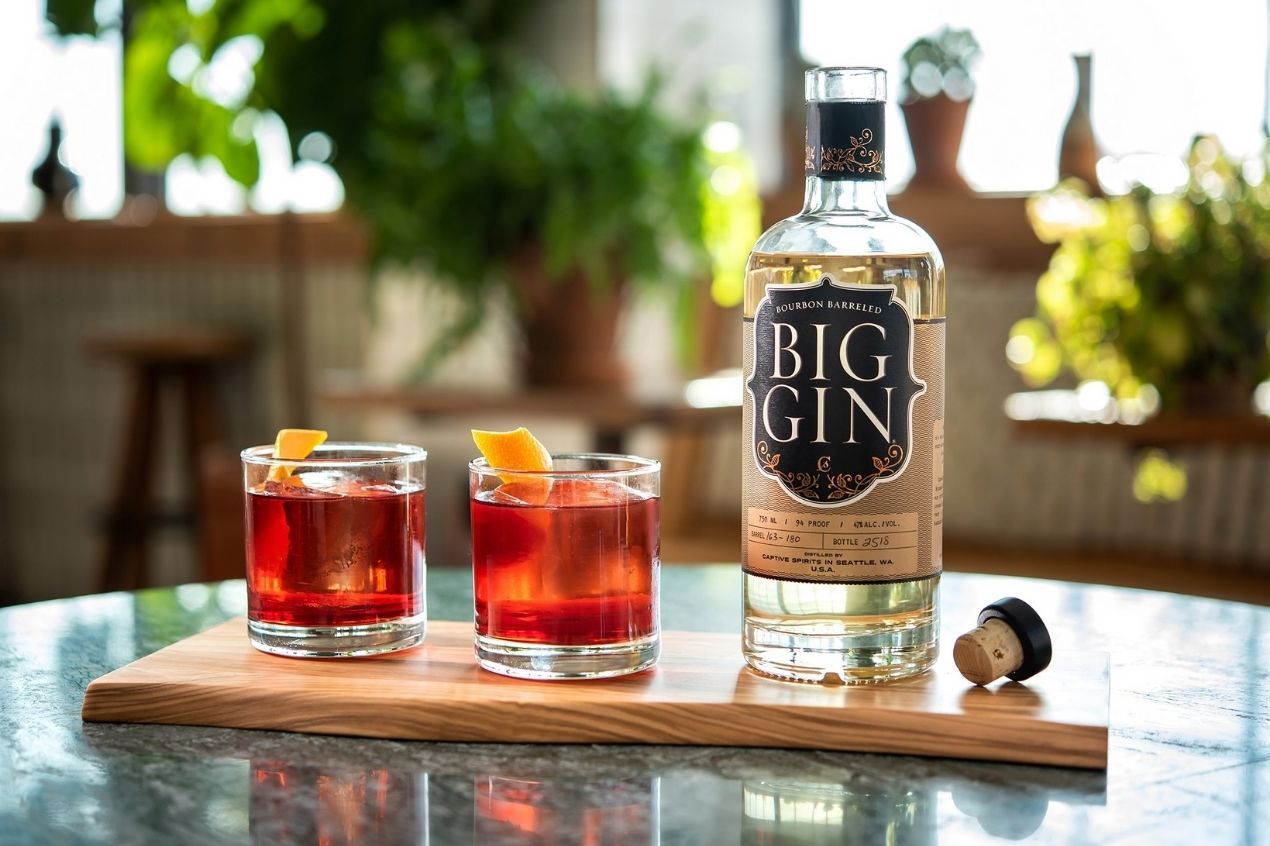 Ben Capdeville, a veteran of ten years behind the bar and kitchen, always saw gin distilling as a hobby. It was a hobby he enjoyed with his father, "Big Jim". Eventually, the hobby turned into his business when he founded the Big Gin Distillery. Made in Seattle, Washington, Big Gin is aptly named after Ben's father's nickname. Today, the mantle for Big Gin is taken over by head distiller Alex Myers, who carries with him Ben's legacy and adds his own expertise to it. The result is Big Gin's curiously crafted expressions, all of which are by bartenders and for bartenders with old-time ginners and true beginners in mind.
An expression for the bartenders was always likely to impress the bartenders, and it did at the 2021 Bartender Spirits Awards, as two of Big Gin Distillery's expressions won medals at the annual competition judged by the lead bartenders of the USA. The first spirit to win was the Bourbon Barreled Big Gin, which scored 91 points and a gold medal at the competition.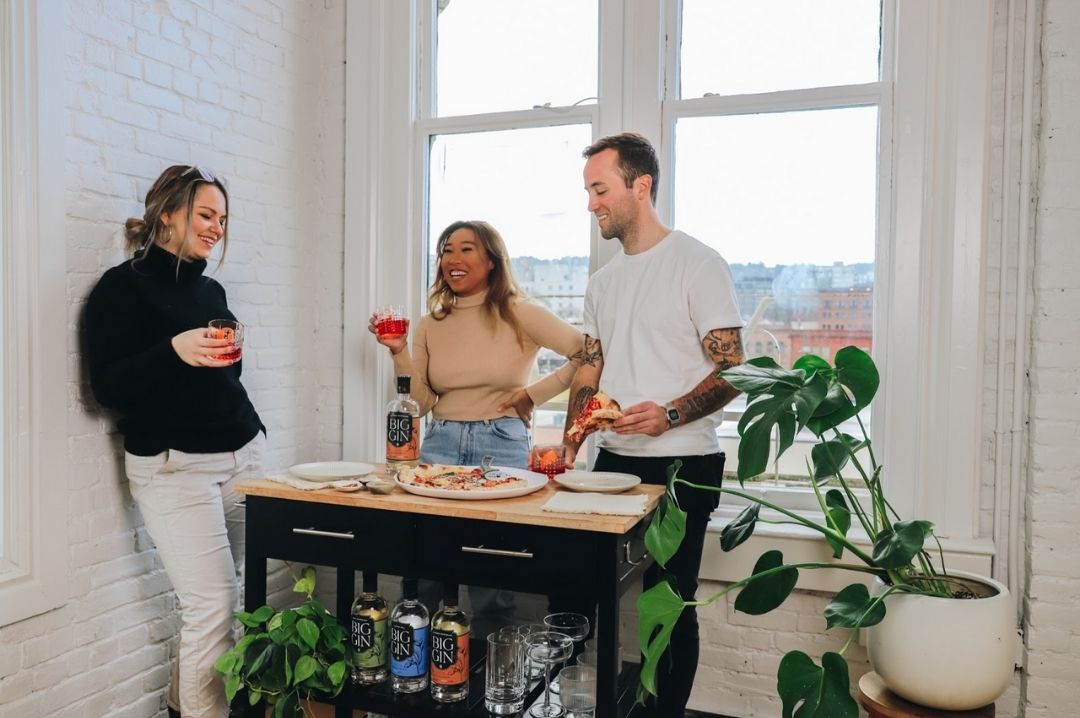 Enjoying the Cocktails, Source Facebook
The Bourbon Barreled Big Gin is a warm and woody expression with a hint of spice and notes of juniper. The botanical bill of the spirit consists of juniper along with coriander, bitter orange peel, grains of paradise, angelica, cassia, orris, cardamom and Tasmanian peppercorn. A gin that pours well with others, the Bourbon Barreled Big Gin can be enjoyed with grilled dishes like salmon and pork or grilled garden veggies like carrots and asparagus.
The Bourbon Barreled Big Gin is at the heart of Big Gin Distillery's concoction, the Barrel Aged Negroni. Here's how it can be crafted at home.
Ingredients:
1 oz Bourbon Barreled Big Gin®
1 oz Campari
1 oz Sweet Vermouth
Method:
Add all ingredients into a mixing glass with ice and stir until well-chilled. Strain into a rocks glass over a large ice cube. Garnish with an orange peel.
The second gin to win from Big Gin Distillery at the 2021 Bartender Spirits Awards was the Big Gin, which scored a silver medal for its score of 82 points. In this award-winning gin, Tasmanian pepper berry tickles the nose. Cardamom and cassia bring spice and warmth to the palate as the sweetness of angelica smooths and balances the spirit. The finish of Big Gin has bright citrus aromas ushering in a dry, classically juniper-forward finish.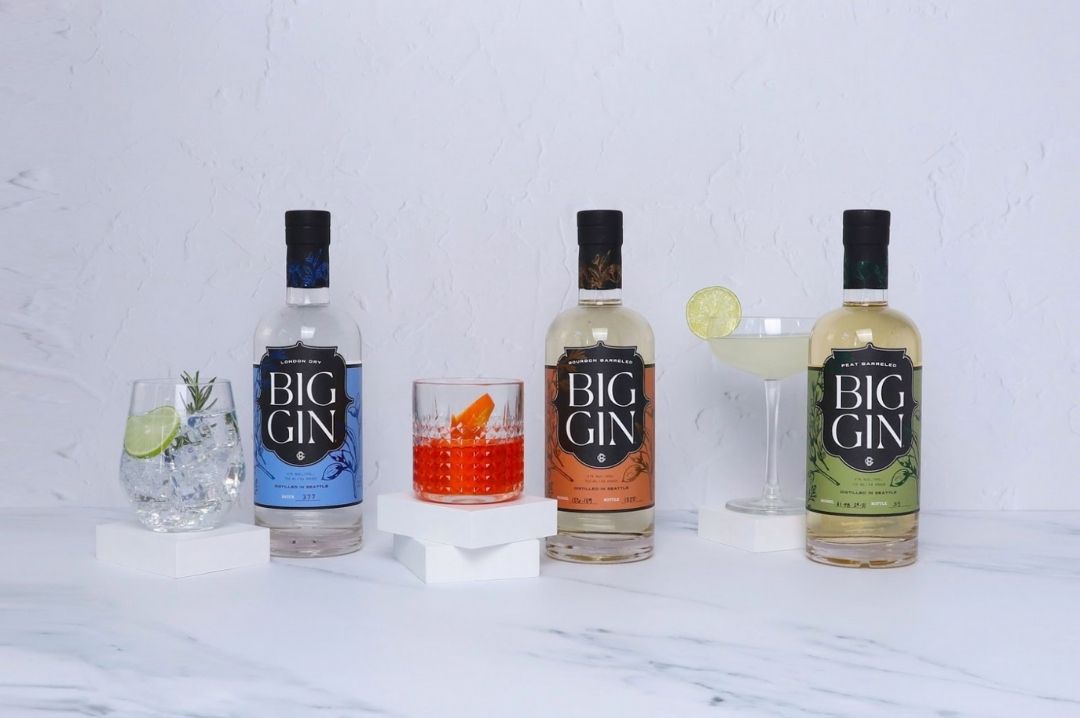 Big Gin Distillery Cocktails, Source Facebook
Big Gin unites a blend of nine botanicals from all over the world and distills them in the Pacific Northwest. Their 100-gallon copper pot stills bring new-fashioned flavors to life with their London Dry, Bourbon Barreled, Peat Barreled, and other limited releases in the Big Gin Single Barrel series. The distillery brings a little something for all those who are in love with gin, or curious about trying a new one. Chief among those is their gins. Try it with their cocktail, the Barrel Aged Negroni and other cocktail recipes with their award-winning gins.
Header Image- Big Gin Distillery, Source Facebook
South San Francisco Conference Center, 255 South Airport Boulevard, South San Francisco, CA 94080, United States.
Register Now
South San Francisco Conference Center, 255 South Airport Boulevard, South San Francisco, CA 94080, United States
Register Now