Tepache: Mexico's yellow elixir
Did you know that it is possible to make a drink from pineapple leftovers? Let us introduce you to the tepache.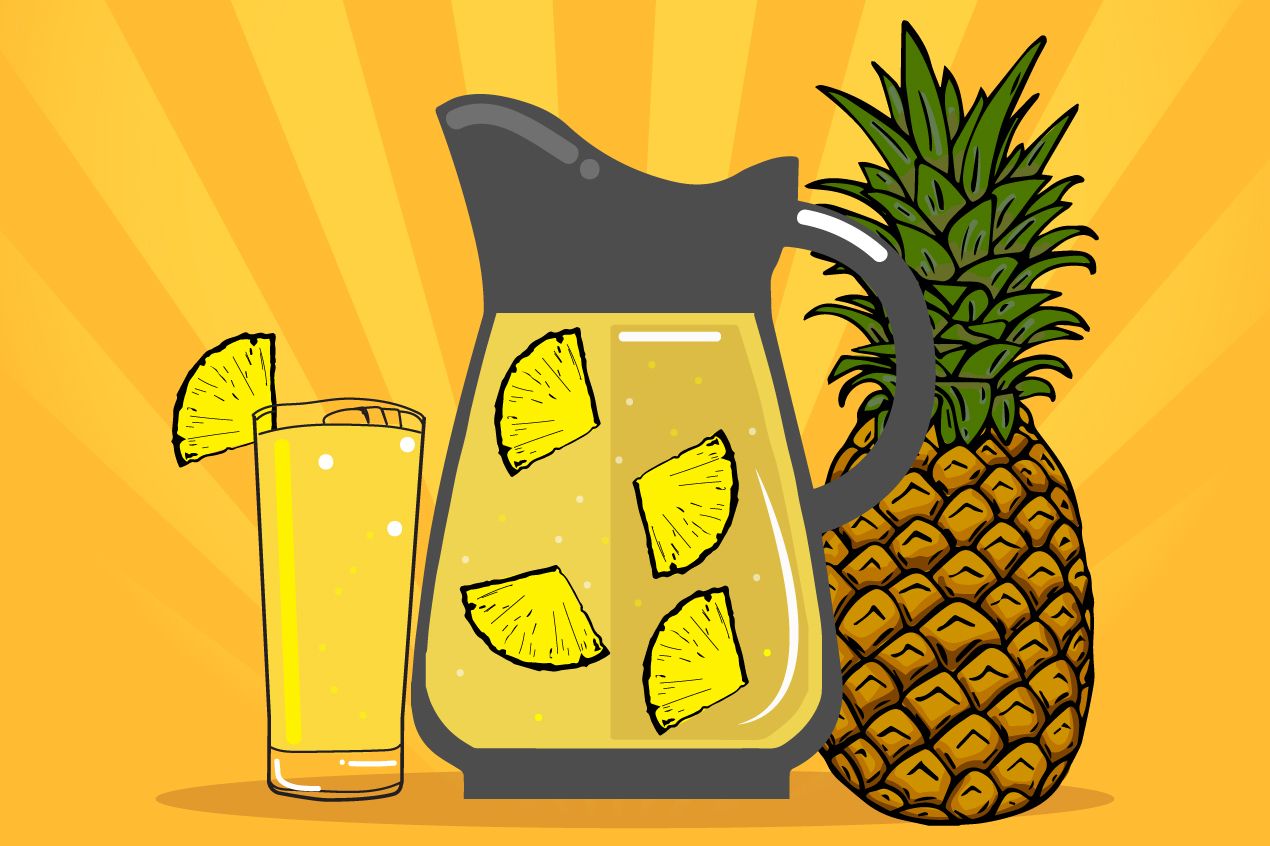 If you're wondering what tepache is, it's a low ABV drink fermented from pineapple skins, pungent spices, and sugar. The pineapple liquor brings together sweet and sour notes after fermentation, making it suitable for crafting cocktails. Finding it in a nearby Mexican shop is the best option, but if you want to make it at home, here's how to do it:
Ingredients:
Thickly peeled skin from 1 pineapple
1½ mulato chillies
2 star anise
6 cloves
7 black peppercorns
175 gm caster sugar
2 cinnamon quills
Method: Preheat a barbecue, preferably woodfire or coal, to high. Add pineapple skin and grill, turning occasionally, until charred and flesh has softened (10 minutes). Combine pineapple skin with chillies, star anise, cloves and peppercorns in a container, then bash mixture with the end of a rolling pin. Add sugar, cinnamon and 500ml water, and stir. Seal container and leave to ferment (5-6 days). Strain, then refrigerate until required.
Once you have your hands on some tepache, try these amazing cocktail recipes to make best use of this Mexican elixir.
Bourbon & Tepache
Recipe by Bon Appetit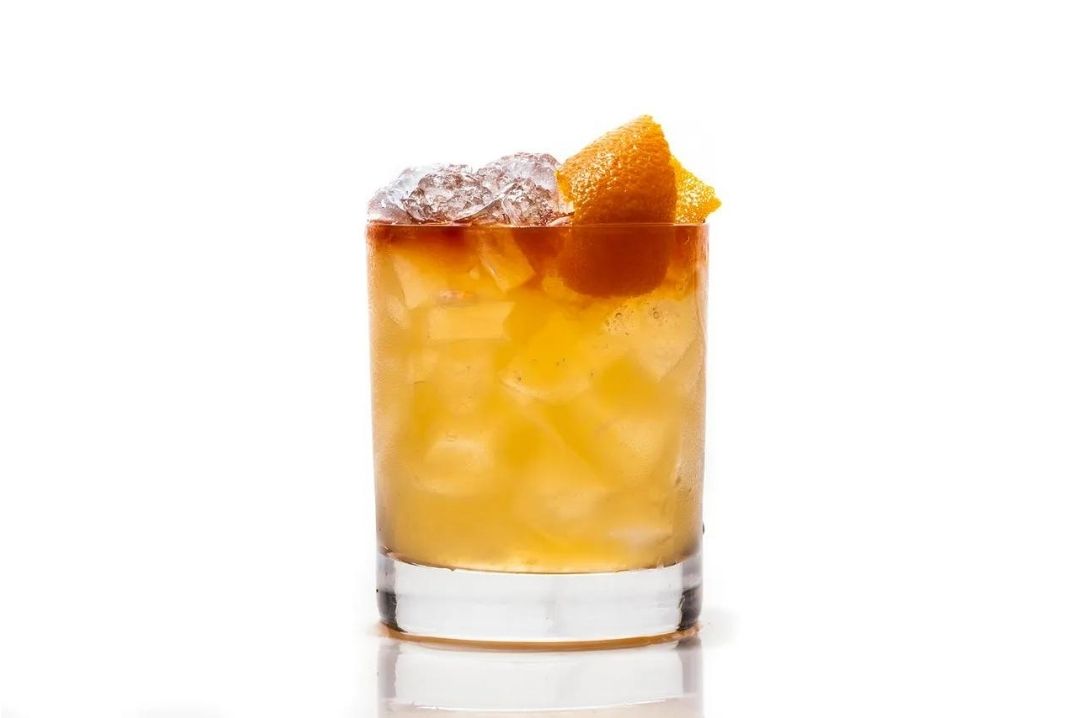 Bourbon & Tepache cocktail, Source: Website, image by Alex Lou
The bourbon and tepache make a good combination, bringing together flavors of sweet butterscotch and sour pineapple. The Old Fitzgerald's sweet nose of brown sugar cookies, warm apple pie, and cinnamon smoothly transports you to ginger, almond, and lime nuances of the Falernum.
1½ ounces bonded Bourbon, such as Old Fitzgerald
¾ ounces Tepache
½ ounce fresh lemon juice
¼ ounce Falernum
A few dashes of Angostura bitters
Garnish with an orange twist
Combine bourbon, tepache, lemon juice, and Falernum in a cocktail shaker.Fill the shaker with ice. Shake until the outside of the shaker is frosty, for about 30 seconds. Strain into a chilled double old-fashioned glass filled with crushed ice. Top with bitters, and garnish with an orange twist.
Tepache Highball
Recipe by Bar Business
A palate consisting of juicy fruit flavors, vanilla, and aromatic spices, the Tepache Highball elevates the nuances of the award winning Drouet VSOP Grand Champagne Cognac. The tepache brings in yeastly notes to balance the acidity of the drink.
1.5 oz Drouet VSOP Grande Champagne Cognac
4 oz Tepache
2-3 dashes bitters
Add all ingredients to a shaker tin with ice and shake; strain over ice into a Collins glass and garnish with a pineapple wedge.
Tepache Margarita
Recipe by Serious Eats
Tepache Margarita, Source: Website, image by Melody Fury
Packed with a citrus burst, the Tepache Margarita is made from Blanco tequila, orange liqueur, tepache, and agave nectar. The dry and smooth El Jimador tequila balances the acidity of citrus elements to make this cocktail a drink to relish all through the summer.
2 ounces Blanco tequila such as El Jimador
3/4 ounce of orange liqueur such as Patrón Citronge
1 1/4 ounce juice from about 3 limes
1 ounce Tepache
1/2 ounce agave nectar
1 wedge of pineapple for garnish
Combine the tequila, orange liqueur, lime juice, tepache, and agave nectar in an ice-filled cocktail shaker. Shake for 15 seconds and strain the cocktail into an ice-filled Collins glass. Garnish with the pineapple wedge, and serve with a straw.
Veranda Way
Recipe by Scofflaw
Green Hat Citrus Floral Gin's lemon, sweet orange, rose petal, and cherry blossom aromas bring together a sweet, sour, and slightly bitter palate to the Veranda Way.
1.75 oz Gin (try the double gold winner Green Hat Citrus Floral)
1.25 oz Tepache
0.5 oz Aperol
0.5 oz lime juice
0.25 oz simple syrup
Add all ingredients to a shaker with ice. Shake for 20-30 seconds and strain into a Nick and Nora glass. Garnish and serve.
Mexican Tepache Shandy
Recipe by Otis Oat
Mexican Tepache Shandy, Source: Website
Add some tepache to a Mexican beer for a revitalizing summer cooler. The Mexican Tepache Shandy combines carbonated notes of the beer and Tepache in harmony.
12 oz Mexican Beer of choice (try Cerveza Minerva)
6 oz Tepache
Lime wedges for garnish
Fill a glass with ice, top with beer until ¾ full. Top with tepache and garnish with lime wedges. Feel free to drink, sip, and add more of either beer or Tepache until the perfect ratio is created to your liking.
Tepache Toreador
Recipe by Ben Mudge of La Casita
Spicy notes and aromas of the Espolòn Reposado tequila, fresh undertones of apricot, and sour pineapple flavors make Tepache Toreador a cocktail with a punch.
45 ml tequila, such as Espolòn Reposado tequila
45 ml Tepache
15 ml apricot brandy
22 ml lime juice
Thinly sliced dried pineapple
Combine tequila, apricot brandy, lime juice and tepache in a cocktail shaker half-filled with ice, then shake vigorously until chilled. Serve in a wine glass with a pineapple slice.
Tequila Tepache & Mint
Recipe by Heb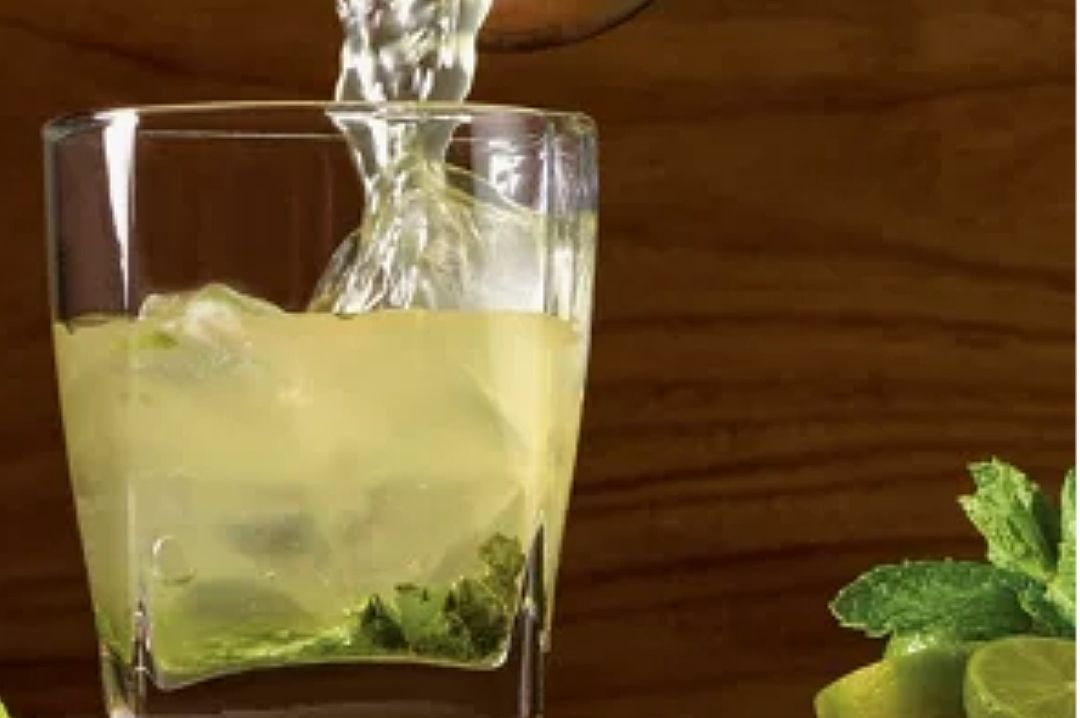 Tequila & Tepache Mint cocktail, Source: Website
With Espanita Anejo's peppery and long finish, the Tequila Tepache & Mint cocktail resembles the characteristics of a Mojito. Heb's Tienda Tepache Pineapple Kombucha adds refreshing notes of sweet and sour pineapple that combine well with the mint leaves.
1/8 cup(s) mint leaves, about 5 or 6 each
4 oz Mi Tienda Tepache Pineapple Kombucha
1 1/2 oz chilled tequila (try the gold winner Espanita Anejo)
1 Tsp lime juice
Place mint in the bottom of a rocks glass and gently crush with the back of a spoon until the mint is bruised or muddled. Top with the desired amount of ice. Fill a separate glass or shaker with ice and combine the tepache and tequila. Shake gently or stir then pour over prepared rocks glass with muddled mint. Garish with a twist of lime.
Header image- La Casita's Tepache Toreador, Source: Website
South San Francisco Conference Center, 255 South Airport Boulevard, South San Francisco, CA 94080, United States.
Register Now
South San Francisco Conference Center, 255 South Airport Boulevard, South San Francisco, CA 94080, United States
Register Now