Gin Cocktails you should be Mixing Right Now
The flavors of these gins shine through these fantastic cocktails.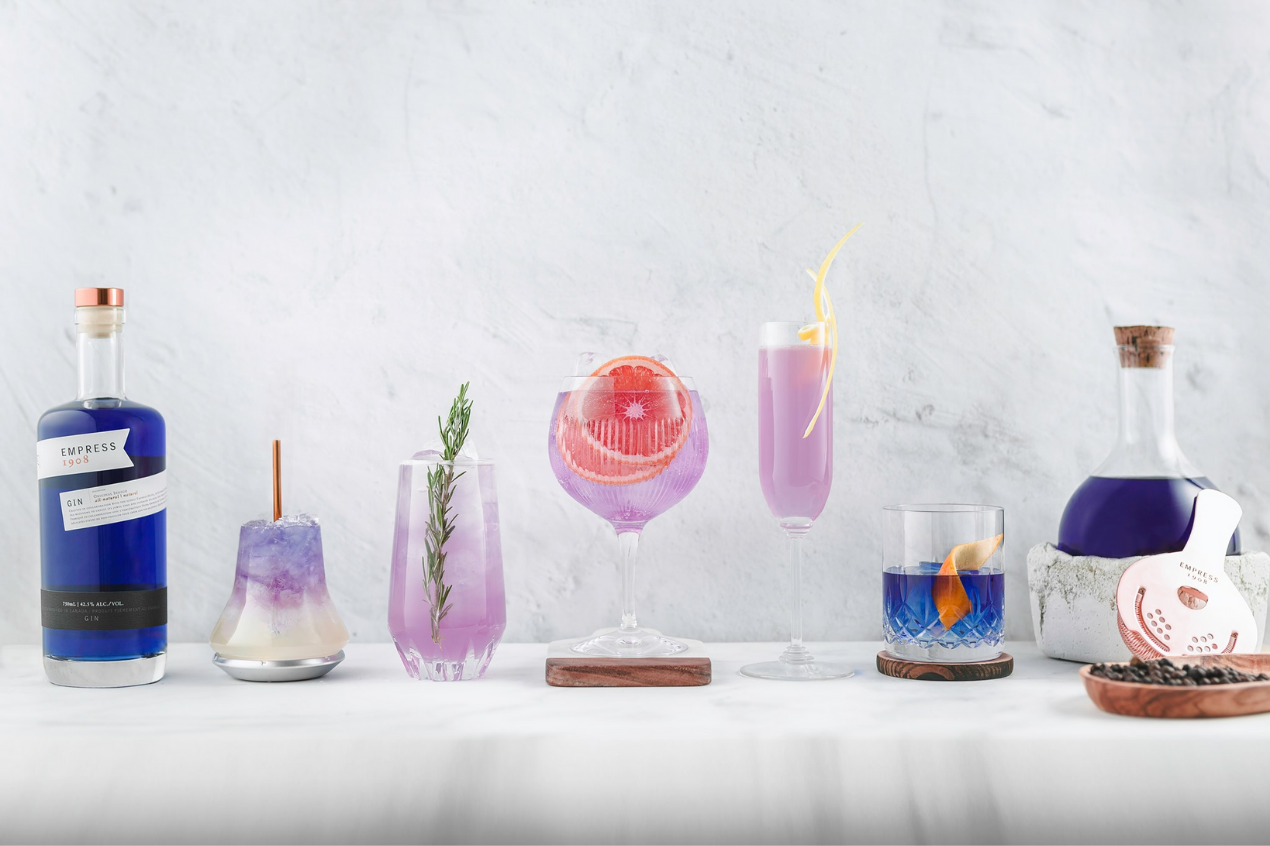 Gin is hands down the most versatile beverage in the world. It comes in such fascinating flavors that it is a challenge to put a finger on which is the best. The botanicals give gin a characteristic that no other liquor has. These botanicals and flavor profile have made gin a base for several iconic cocktails. The martinis and negronis have been an ever-present, one of the first cocktails most of us possibly drank. There is a new era of gin cocktails that has ushered in, however. We have made a list of cocktails, new ones and a few iconic ones with a twist for you to mix at your next party.
British 75
We use the award-winning Highclere Castle Gin as the base for this one. The head butler at Highclere mixes Highclere Gin with a simple syrup, fresh lemon juice, some champagne and finishes it off with a lemon garnish to create the British 75. To make it at home, start with some ice and Highclere Gin in a shaker and add lemon juice and simple syrup to it. Strain it in a chilled cocktail coupe. Top it with champagne and garnish with a lemon twist. A refreshing way to spend an evening any day of the year.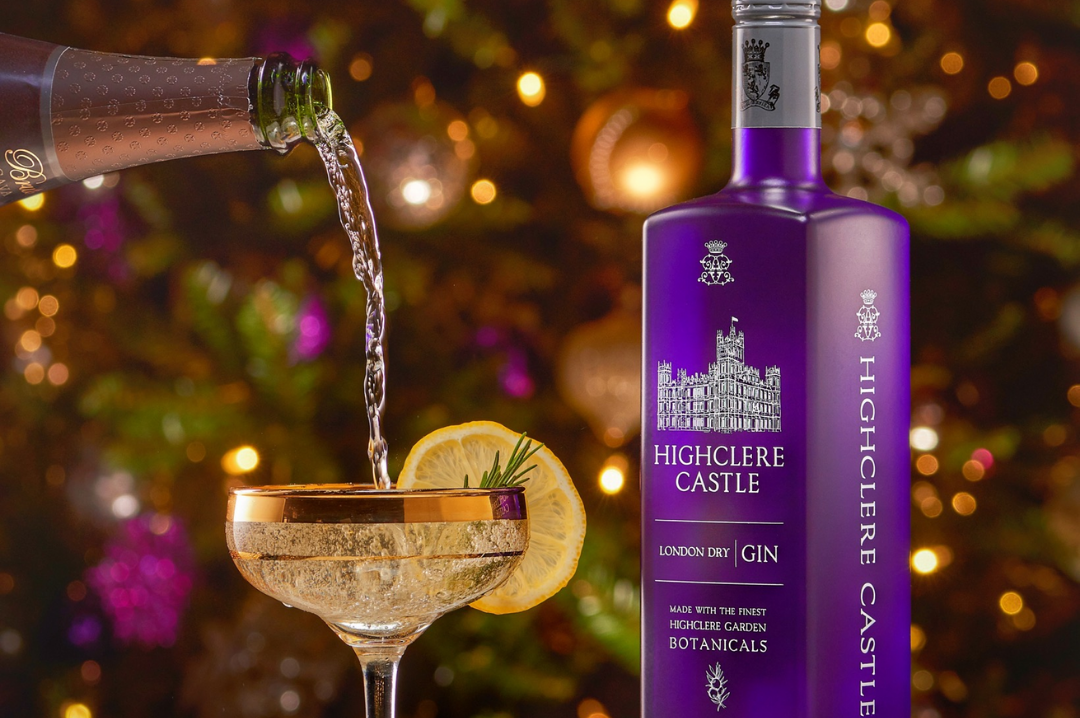 Highclere Castle Gin, Source Facebook
Palma Negroni
Spain's Mallorca Distillery's Palma Gin Destilado was one of the highest awarded gin at the 2020 USA Spirits Ratings. This 98 point scoring gin is a great base for the Palma Negroni, a twist on the classic negroni. Start with 25ml of Gin Palma in a mixing glass. Add 25ml of Campari and 25ml of sweet vermouth and stir over ice until blended. Strain it into a glass, add a large ice cube and finish it with an orange slice or garnish. The gin itself has a very fresh feel which makes the Palma Negroni a perfect base for this cocktail.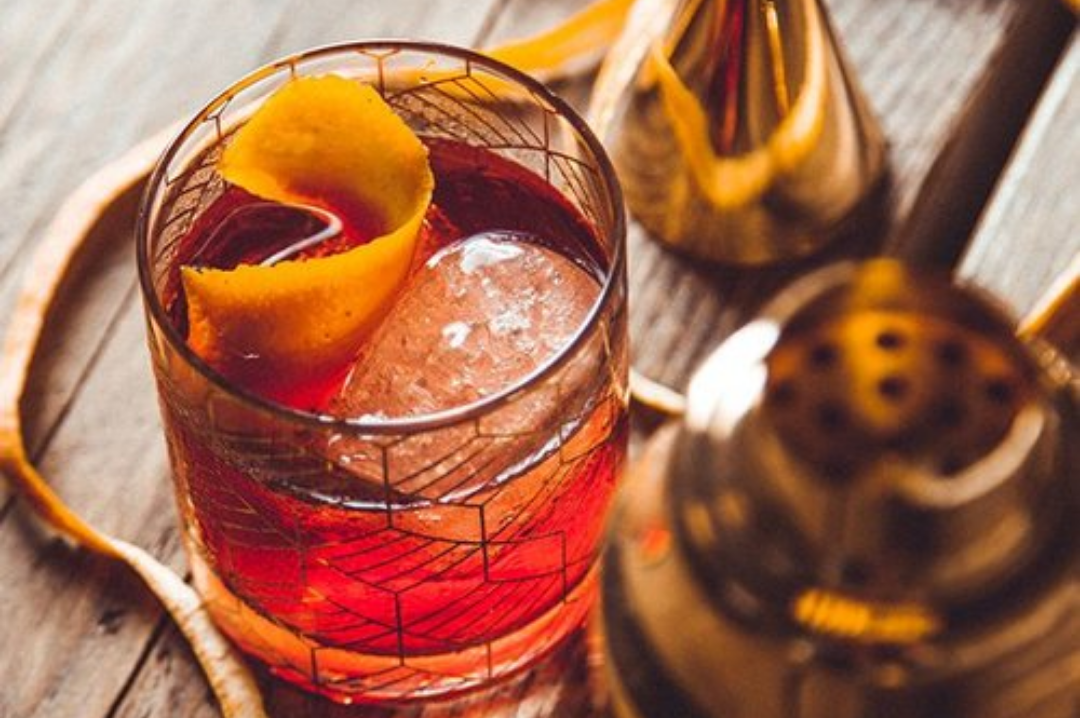 Mallorca Distillery, Source Website
The Hugo
Kinsale Gin, the highest-rated gin at the 2020 Bartender Spirits Awards makes it highly relatable to bartenders. It is the hero of The Hugo cocktail which also includes rosé, elderflower, and more. To start, pour 35.5 ml of Kinsale Gin, add 20 ml of elderflower and add some mint leaves. Fill the glass up with ice and stir the mix-up. Add 20 ml of rosé wine and cap it off with more mint leaves. The Hugo is ready to serve!
The Hugo - with ingredients 2 from Electric Cork on Vimeo.
Windsor Garden
There is a good chance this might become your new favorite because of the sheer vibrancy it possesses. The Empress 1908 Gin along with fresh herbs and a hint of lemon make Windsor Garden feel like you are sipping on spring. Add 2oz Empress 1908 Gin to 1/2oz lemon juice and simple syrup. Muddle basil, rosemary, thyme, and mint leaves and finish off with a garnish of rosemary. Voila! The youthful pink color carries its anticipation before you start sipping. Pair it with roasted meats, herbed potatoes for a perfect mix of flavors.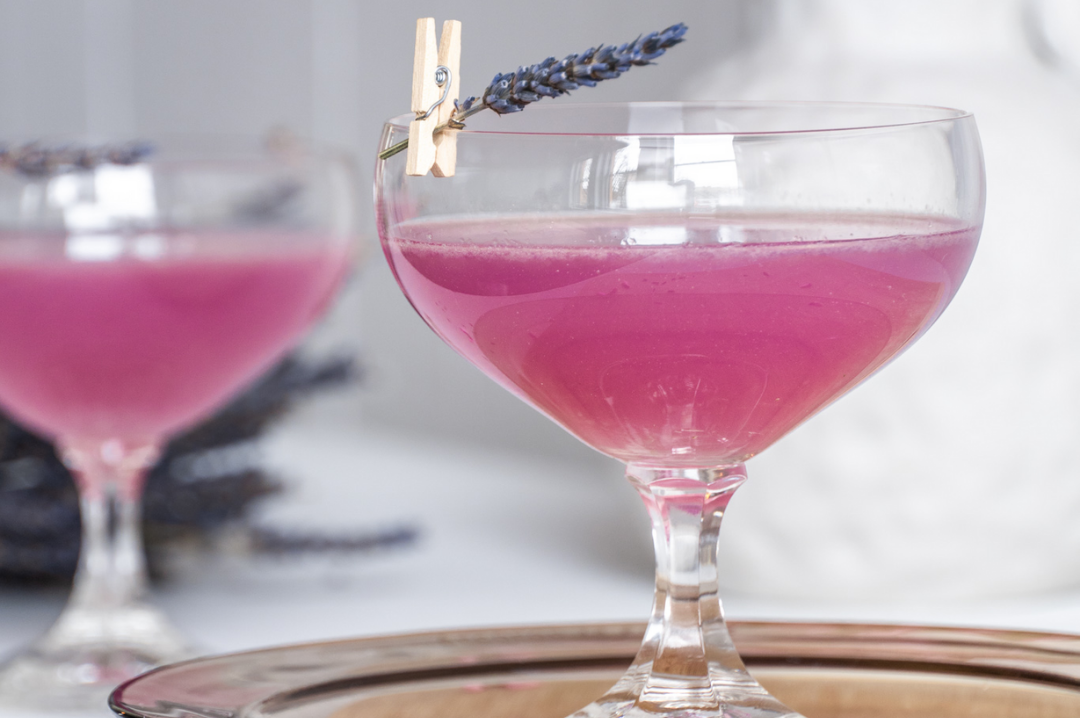 Empress 1908 Gin, Source Website
Waterloo Antique Fizz
Made with Waterloo Gin's prized possession, the Waterloo Antique Gin, Antique Fizz is a cocktail that is much more than meets the eye. The ingredients in the Antique Fizz include lavender simple syrup, lime juice, lemon juice, and soda. The lemon garnish at the end gives it a citrusy zest. The recipe is easy to follow, but make sure you follow it to the T!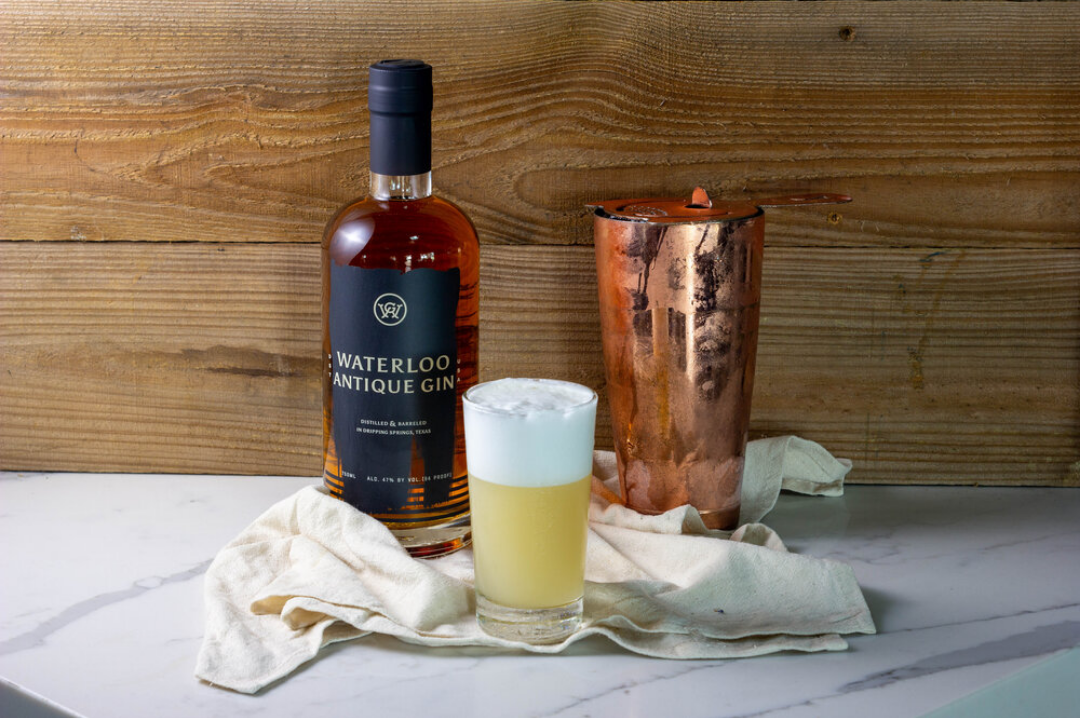 Waterloo Gin, Source Website
Bijou
The 'jewel' of Caledonia Spirits, the Barr Hill Gin plays the lead role in the Bijou which translates to 'jewel' in French. The original recipe was introduced by Harry Johnson way back in 1882. While Johnson's recipe calls for an equal part of all ingredients, Barr Hill's Bijou takes a road less travelled. Nail the Bijou for your next do.
Caledonia Spirits, Source Website
Yoko 75- A Summer Treat
Don't let the winter stop you from sipping on delectable summer cocktails. Little Lon Distilling's Miss Yoko is the hero of this one. Along with Miss Yoko, the Yoko 75, a riff on the classic French 75, also has a sparkling wine (use your favorite or the Étoile Brut) with lime juice and lemongrass-infused syrup. This one will have you feeling like summer in no time. Get a taste of how a gold-medal-winning gin from the 2020 London Spirits Competition elevates this cocktail from good to great.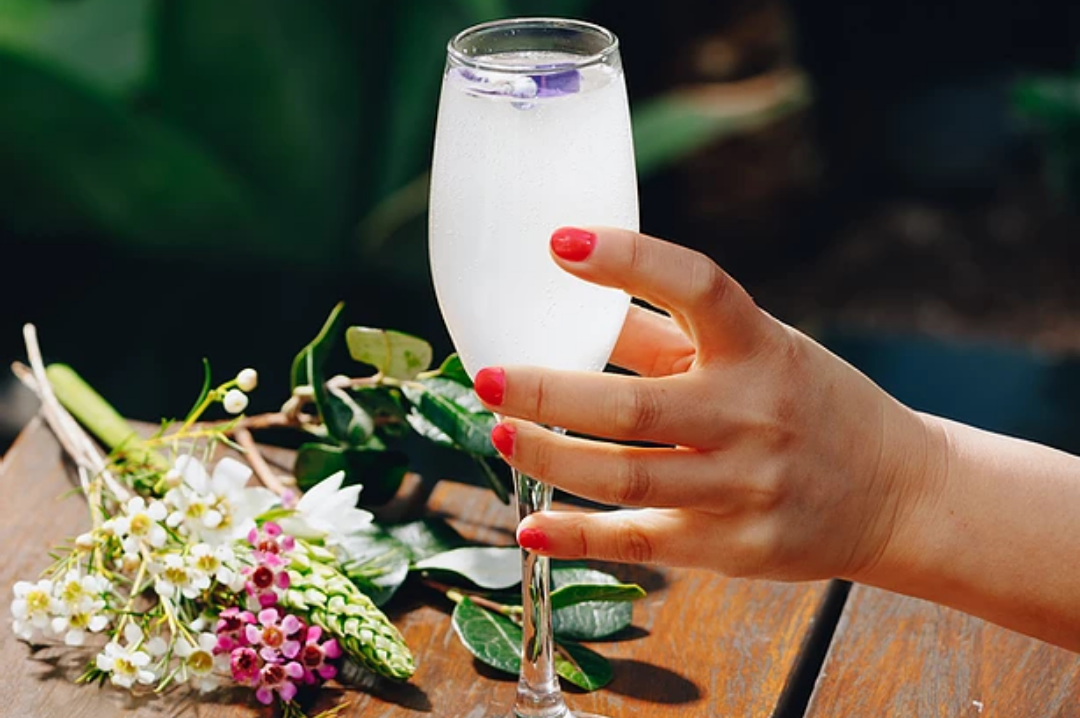 Little Lon Distillery, Source Website
Bramble Surprise
The Bramble Surprise, forged in Wakefield and mixed by many. The Original Gin, Creme de Mure, sugar syrup, and lime puree combine to create a gin-kissed cocktail that is the perfect start to any evening. Mix it, sip it and maybe you will have a new favorite.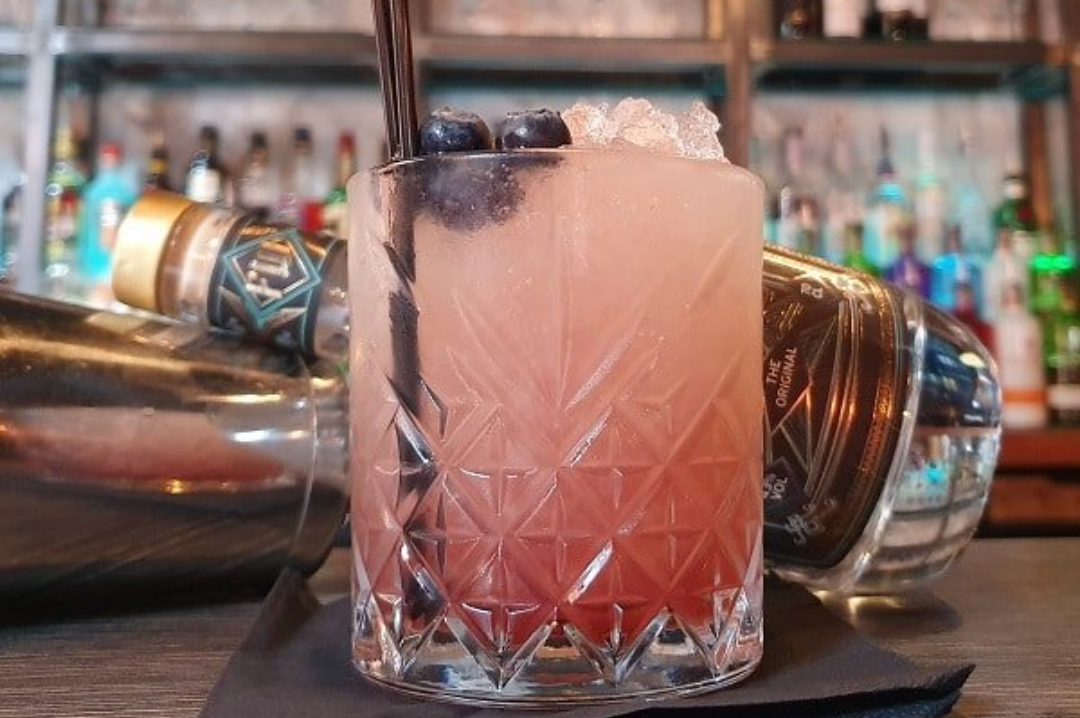 Forged in Wakefield, Source Website
Gin has been a crowd favorite for a long time, never losing its allure. In fact, it has gained a larger following in recent times with the introduction of many unique botanicals and flavors. Make these amazing cocktails with award-winning gins and you will know what you had been missing.
Header Image: Empress 1908 Gin, Source: Facebook