Eat, Sleep, Amaro, Repeat
Wondering what to drink next? How about an amaro cocktail!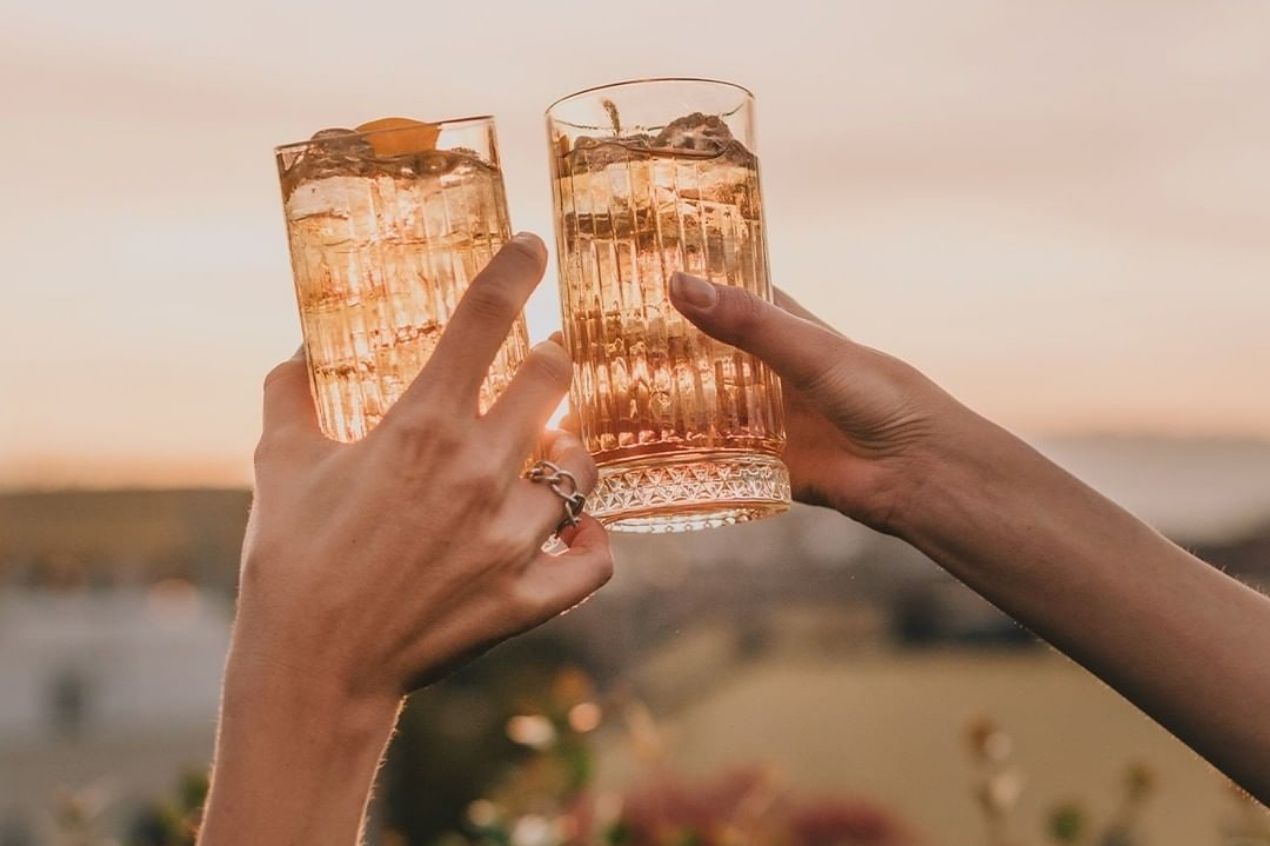 The amari family of Italian liqueurs, delicious when sipped neat, are also known to be the bases of some great cocktails. In fact, amaro cocktails have been taking the industry by storm, with bartenders inventing new versions of the classics with the spirit. Seeping into bars with their botanical ingredients, amaro displays complex infusions of herbs and plants.
Here are some amaro cocktail recipes you must try.
Black Manhattan
Recipe by Drizly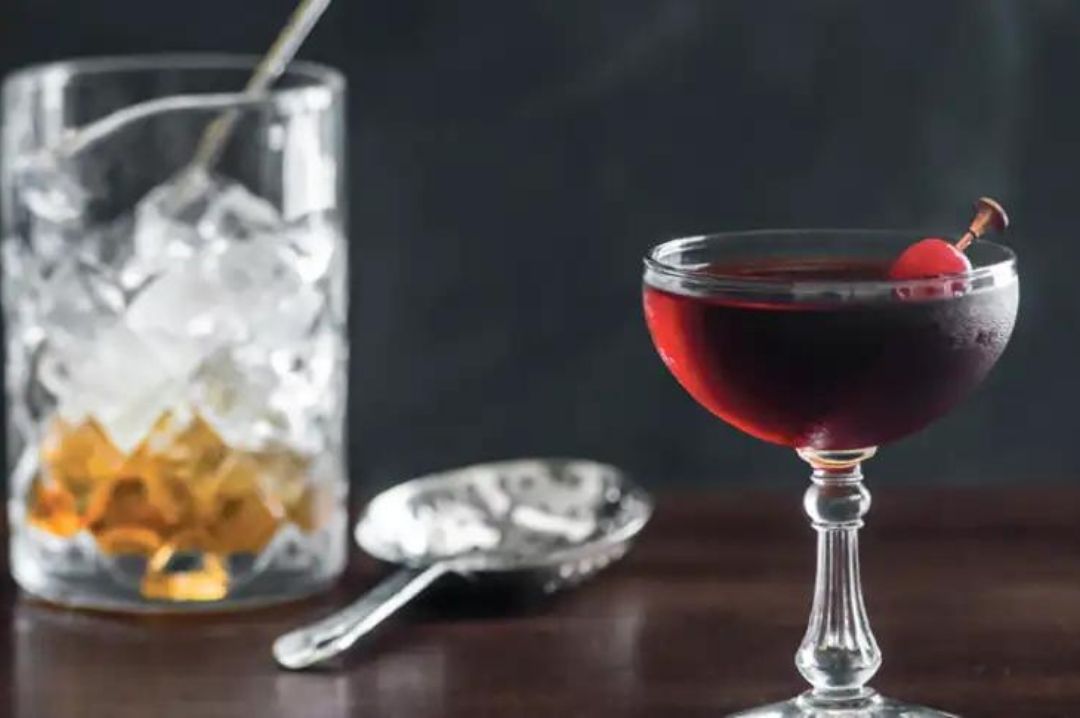 Dark and delicious Black Manhattan cocktail, Source: Website
The Black Manhattan can be seen as a mature version of the classic Manhattan cocktail. With the Averna Amaro adding a bittersweet flavor to the drink, well-developed notes of caramel and burnt sugar lie underneath the nose, courtesy of the Penelope Bourbon Barrel Strength. Sip on this delicious dark digestif that emits herbal and creme brulee fragrances.
Ingredients:
1 part Averna Amaro
2 parts bourbon whiskey (try Penelope Bourbon Barrel Strength, gold medal, USA Spirits Ratings 2021)
1-2 dashes Angostura Bitters
Brandied cherry
Stir all the ingredients with ice until cold. Strain into a chilled coupe and garnish with a brandied cherry.
Jungle Bird
Recipe by A Couple Cooks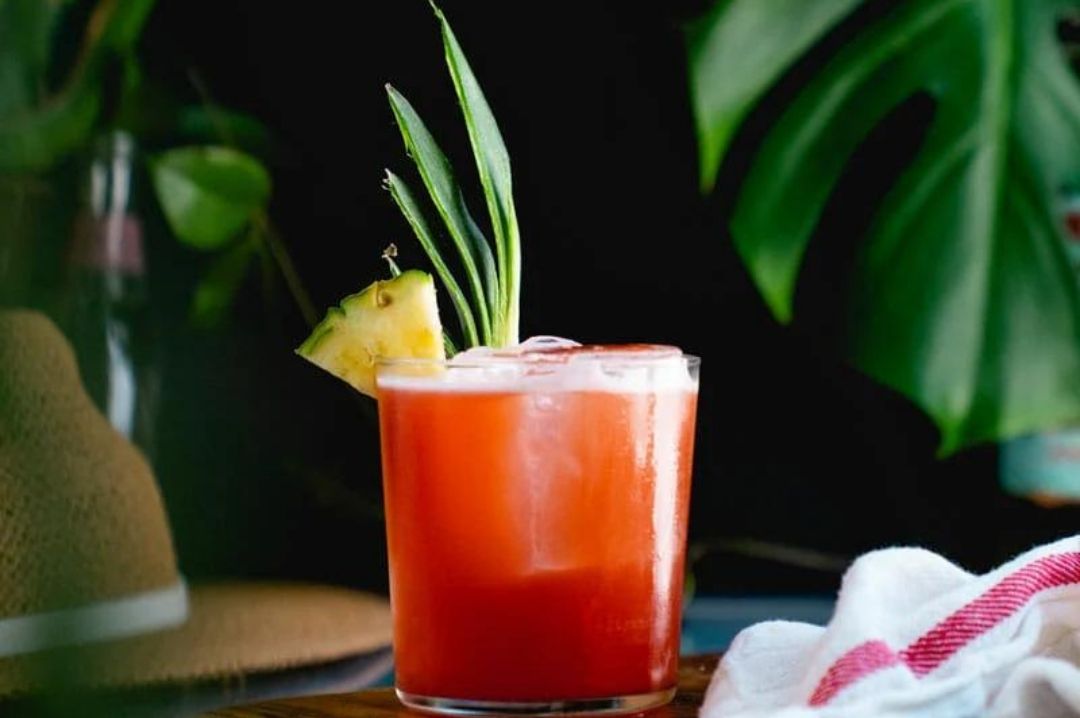 Tropical Jungle Bird cocktail, Source: Website
Jungle Bird is a fruity tropical cocktail invented in 1978 at the Aviary bar in Kuala Lumpur. The herbal and spice notes of Ten To One Dark Rum blend impeccably, giving the drink an earthly and dry fruit finish, while the pineapple leaves on the garnish impersonate feathers of a tropical jungle bird.
Ingredients:
½ oz dark rum (try Ten To One Dark Rum, silver medal, USA Spirits Ratings 2021)
1 ½ oz pineapple juice
3/4 to 1 oz Campari
½ oz lime juice
½ oz simple syrup
For the garnish: Pineapple wedge and pineapple leaves
Add the dark rum, pineapple juice, Campari, lime juice, and simple syrup to a cocktail shaker and fill it with ice. Shake vigorously until cold.
Strain into cocktail glass. Garnish with a pineapple wedge and pineapple leaves.
Bourbon Campari & Amaro
Recipe by Little Sugar Snaps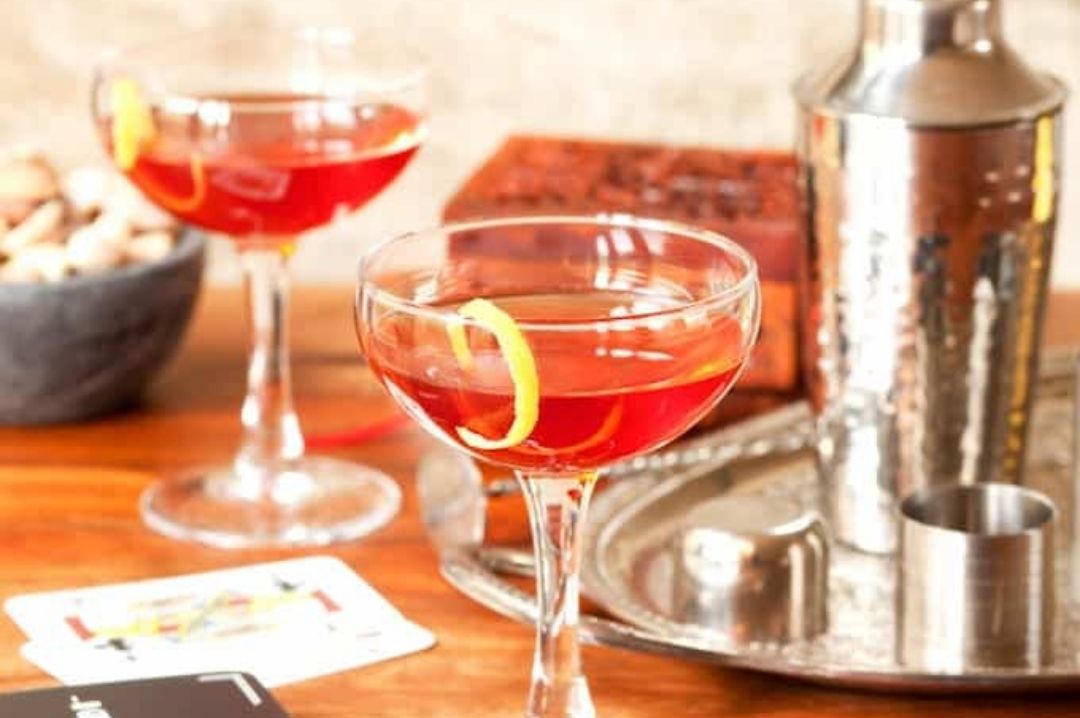 A well rounded Amaro cocktail - Bourbon Campari & Amaro, Source: Website
Slightly bitter, Bourbon Campari & Amaro cocktail is a smooth and mellow drink exuding toffee, caramel, and vanilla notes to balance the herbal bitterness of two Italian liqueurs. Lemon juice and maple syrup add refreshing notes to the cocktail with a touch of the classic American bourbon.
Ingredients:
30 ml/ 2tablespoon bourbon whiskey (try Bali Hai Tiki Dark Rum, silver medal, USA Spirits Ratings 2021)
20 ml/ 4 teaspoon Campari
10 ml/ 2 teaspoon amaro liqueur (try Amaro Montenegro)
5 ml/ 1 teaspoon lemon juice
2.5 ml/ ½ teaspoon maple syrup
Twist fresh lemon peel
Put the first 5 ingredients into a cocktail shaker with a handful of ice. Mix with a long spoon for 20 seconds. Strain into a cocktail glass, garnish with a twist of lemon, and serve immediately.
Cynar Julep
Recipe by bartender Renato Giovanni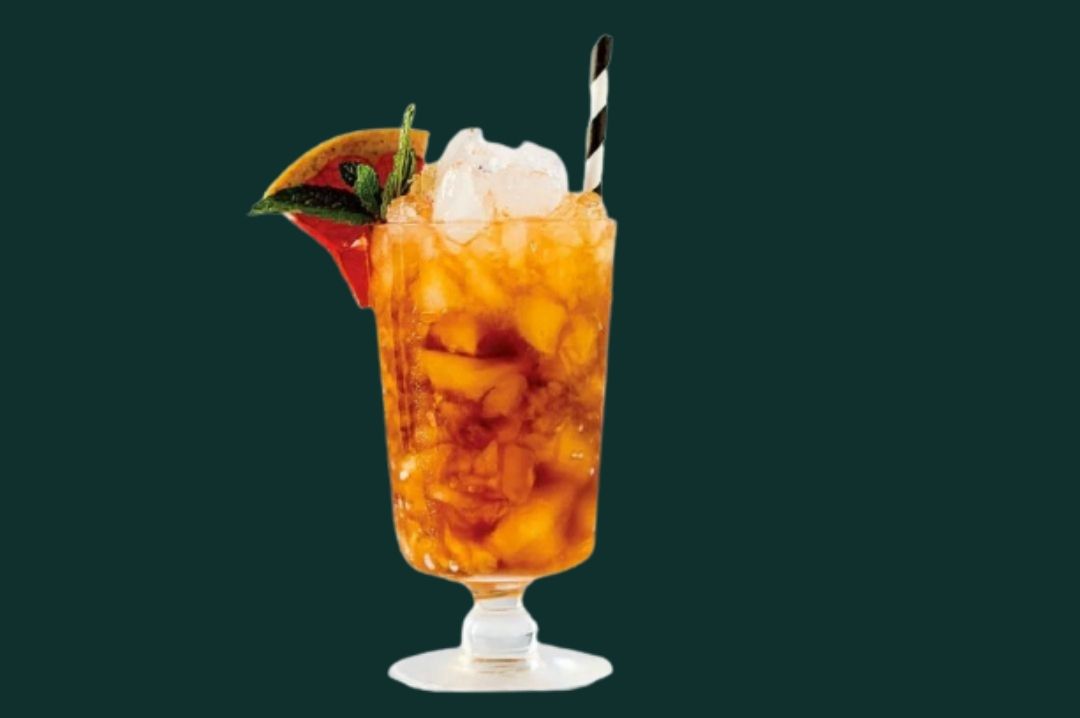 The Cynar Julep cocktail
Bringing together the vegetal bitterness of the Cynar and sweet essences of the grapefruit soda, the Cynar Julep is infused with artichoke and shows fizzy characteristics. This Julep version has taken inspiration from bartender Renato Giovanni from Argentina, where the drink originated from. Cynar is the most popular amaro in Argentina, Brazil, and Switzerland.
Ingredients:
1⁄4 oz fresh lemon juice
2 sprigs mint, plus 1 for garnish
2 oz Cynar
1⁄2 oz simple syrup
2 oz grapefruit soda
Pink grapefruit slice (for garnish)
Muddle lemon juice and 2 mint sprigs in an old fashioned glass. Add Cynar, simple syrup, and crushed ice; stir. Top with grapefruit soda; garnish with a mint sprig and a slice of pink grapefruit.
Bitters & Smoke
Recipe by Portland Hub & Alpine Club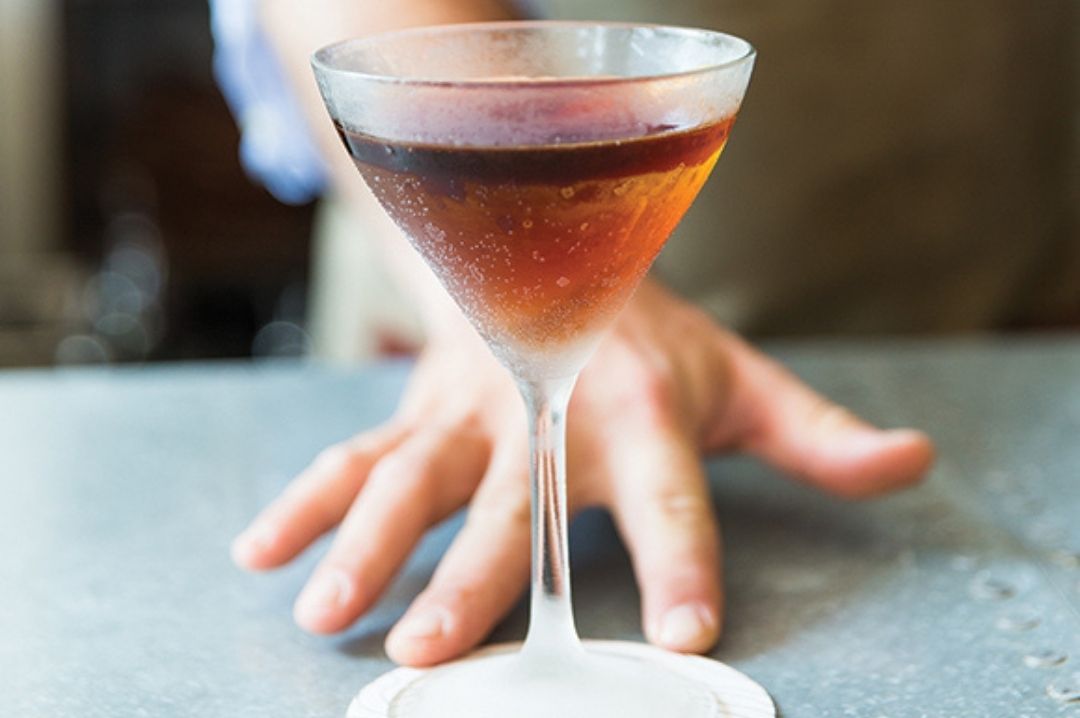 Bitters & Smoke cocktail, Source: Website
What happens when agave spirits and Italian amari combine? The answer is Bitters & Smoke. Award-winning Teremana Reposado and its younger cousin Mezcal Máximo Santana Mezcal Tobalá enhance the smoky flavor of the drink, while Fernet-Branca and Cynar are busy filling herbal nuances to the tank. This is what a deadly combo tastes like.
Ingredients:
1 oz tequila (try Teremana Reposado, Tequila of the Year, USA Spirits Ratings 2021)
1 oz Cynar
½ oz Fernet-Branca
½ oz mezcal (try Mezcal Máximo Santana Mezcal Tobalá, silver medal, USA Spirits Ratings 2021)
Garnish: grapefruit peel
Add the ingredients to a mixing glass and stir with ice to chill. Strain into a chilled glass. Garnish with a grapefruit peel.
Full Monte
Recipe by Liquor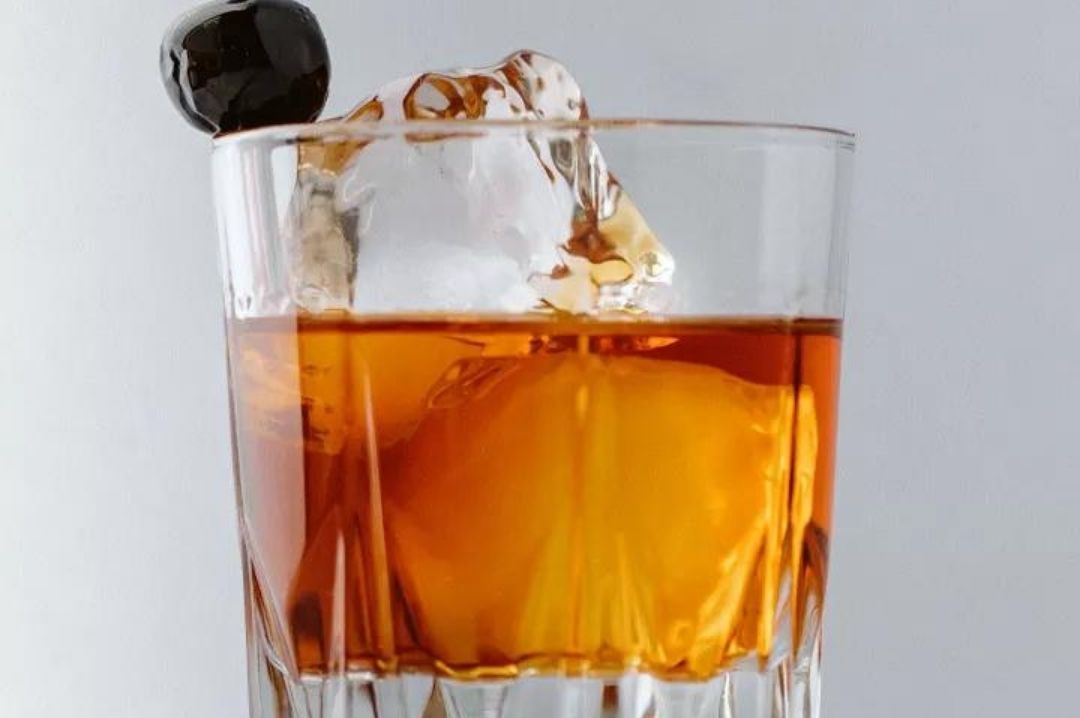 Full Monte cocktail made with rye whiskey and amaro, Source: Website, image by Tim Nusog
Inspired by the concept of Reverse Manhattan, Full Monte springs into play with over 40 secret botanicals from the Amaro Montenegro. Overall, the cocktail is well balanced between bitter and spicy, rounding off with a rich textured finish.
Ingredients:
2 oz Amaro Montenegro
1 oz Knob Creek rye whiskey
1 dash angostura bitters
1 orange twist
Garnish: Luxardo maraschino cherry
Add the amaro, whiskey, and bitters into a mixing glass with ice and stir until well-chilled.
Strain into a rocks glass over fresh ice. Squeeze the oil from the orange twist over the top of the drink and discard. Garnish with a Luxardo maraschino cherry.
Amaro Cocktail
Recipe by Bon Appétit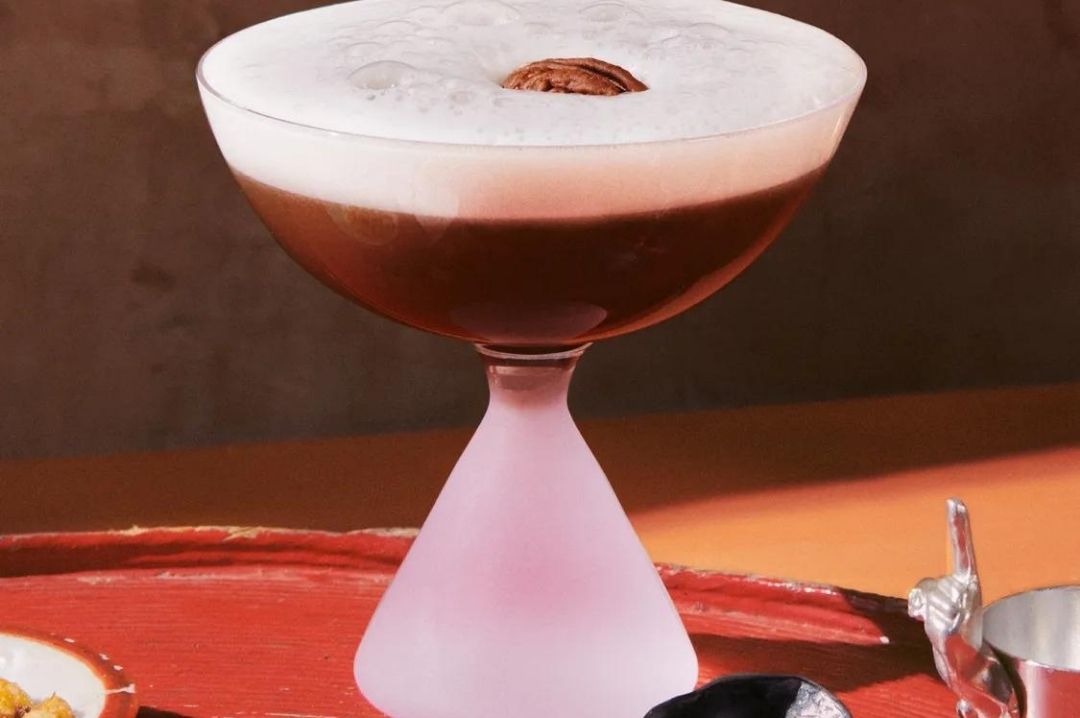 Exotic Amaro Cocktail, Source: Website, image by Yudi Ela
Velvety, frothy, and exotic is how we would best describe the Amaro Cocktail. A perfect winter cocktail to sip on, the drink's citrusy hints, warm baked spices, and caramel texture are worth engulfing.
Orgeat:
2 cups raw pecans
2 tsp. black peppercorns
1½ tsp. coriander seeds
1 tsp. whole allspice
2 cups sugar
Toast pecans, peppercorns, coriander seeds, and allspice in a small saucepan over medium heat for about 5 minutes, until slightly darkened in color and fragrant. Add sugar and 1⅓ cups of water and bring to a boil, stirring to dissolve sugar. Let cool and strain through a fine-mesh sieve into a heatproof measuring glass; discard solids.
Cocktail:
1½ oz Amaro Montenegro
½ oz Rittenhouse Rye
¾ oz fresh lemon juice
1 large egg white
Pecan half (for serving)
Orgeat
Combine the amaro, rye, lemon juice, and ¾ oz orgeat in a shaker filled with ice. Shake for about 30 seconds, until the outside of the shaker is frosty. Double-strain into a glass, and then return to the shaker. Add egg white, cover, and shake again until frothy, for about a minute. Pour into a chilled coupe glass and top with a pecan.
Amaro Spritz
Recipe by New York Times Cooking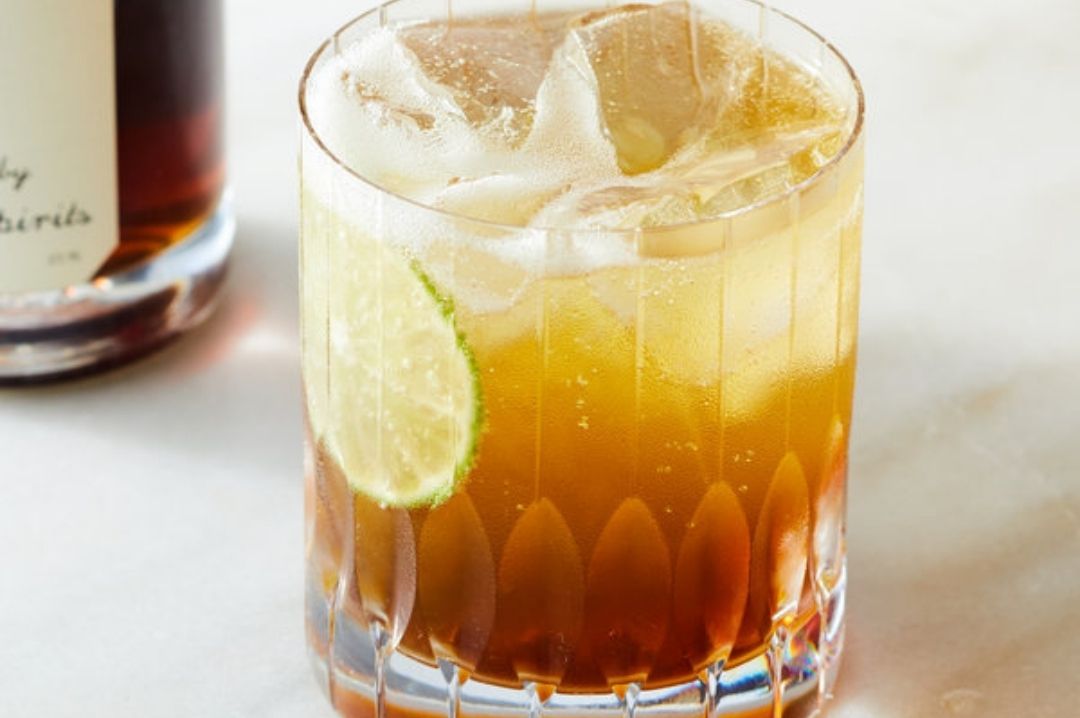 The Amaro Spritz cocktail, Source: Website, image by Ryan Liebe
An easy to craft cocktail, the Amaro Spritz is the one to go for if you are looking to put less effort into cocktail making, especially after a heavy meal.
Ingredients:
2 oz Cynar
3 oz dry sparkling wine (try Sidewood Estate Sparkling Pinot Noir, gold medal, USA Wine Ratings 2021)
1 oz soda water
Lime wheel
Fill a glass with ice, and then add Cynar. Top up with sparkling wine and soda water. Add the lime wheel directly into the spritz and enjoy immediately.
Header image - Amaro Montenegro, Source: Instagram