A Martini from the Swedish mountains
A Swedish martini is coming your way!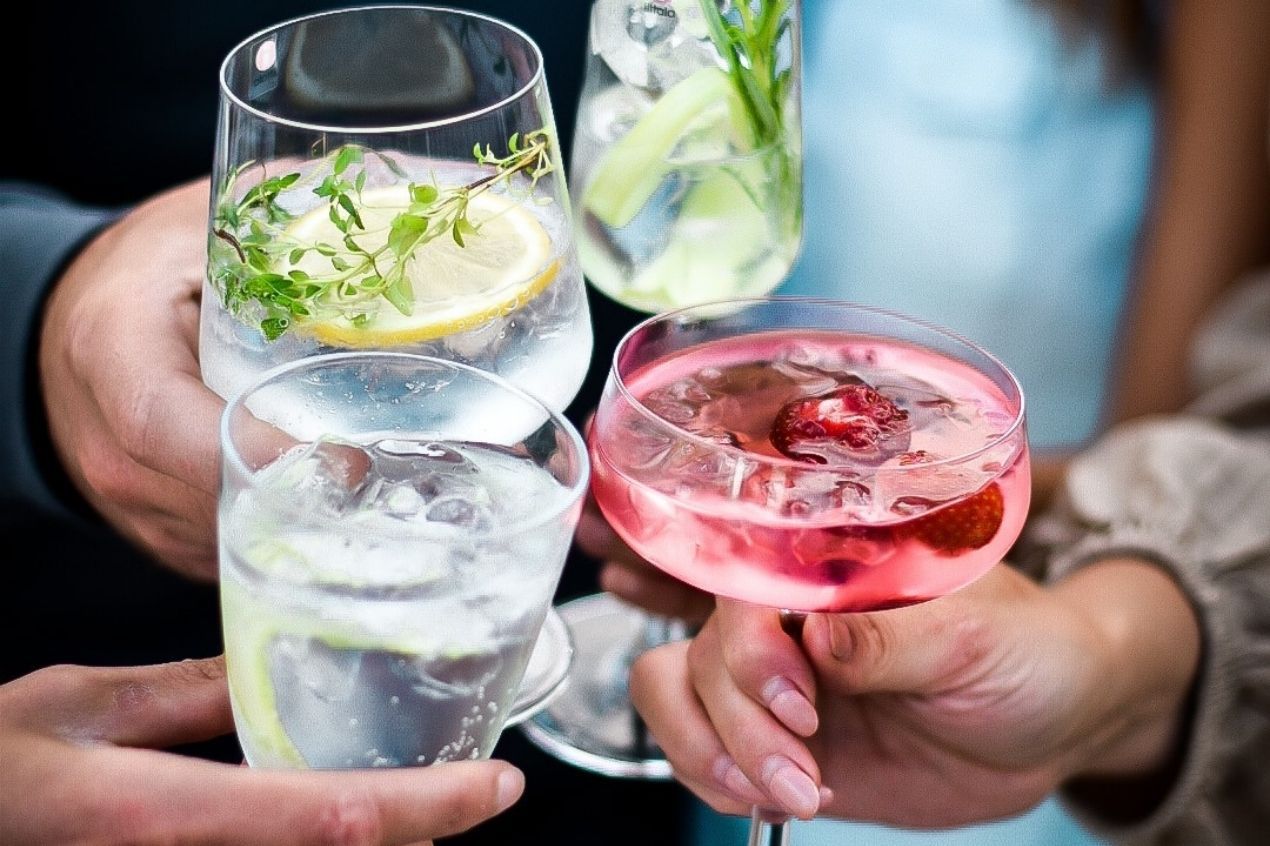 Norrbottens Distillery, established by Dennis Bejedal, is Sweden's northernmost distillery, and home to award-winning gins.
At the annual USA Spirits Ratings 2021, Norrbottens Distillery's gin won two silver medals at the competition. The competition judges spirits like the drinkers do, based on their quality, value, and packaging. The judges at the competition are some of the country's best bartenders, spirits buyers, and other experts from the field.
The gins created at the Norrbottens Distillery are the fusion of age-old craftsmanship in modern vintage. They combine 17th-century botanical recipes, natural Swedish ingredients, and years of their own tasting experience and preferences with the latest high-tech production methods.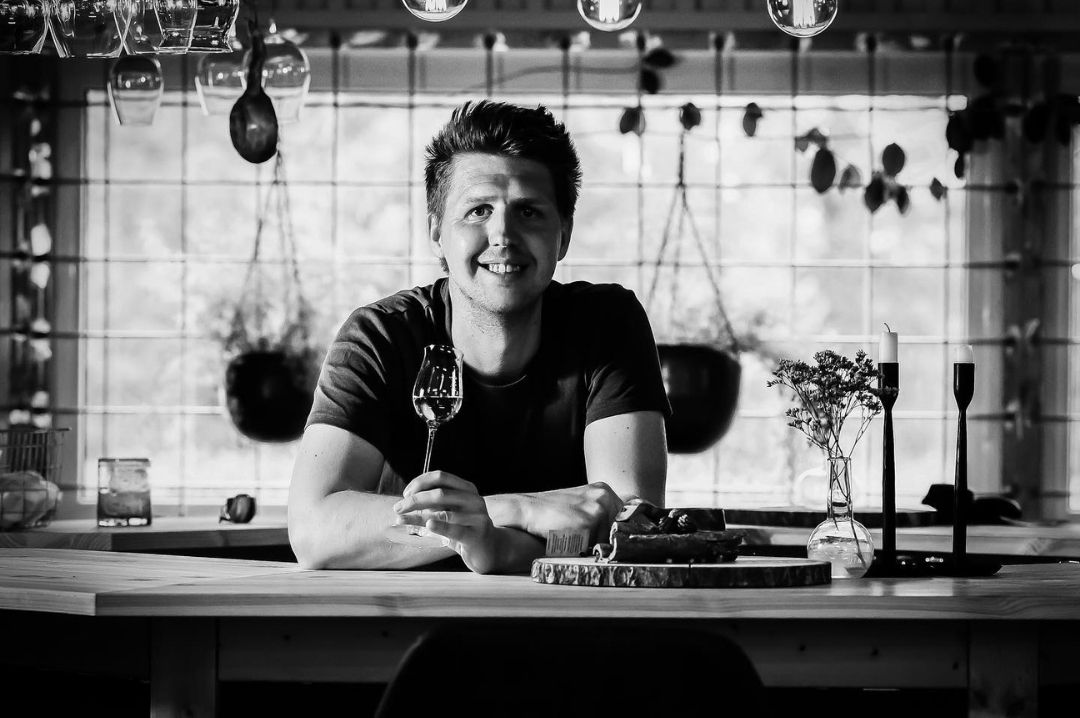 Dennis Bejedal, the founder of the Norrbotten's Distillery, source: Facebook
The founder of Norrbottens Distillery, Dennis Bejedal, started his career as a professional poker player. His career gave him the opportunity to travel the world, bringing together business and pleasure. During his travels, Dennis had the opportunity to explore some of the world's best restaurants which have contributed to his expertise in both food and drink. His passion for food and drink started when he was just five, trying to help his mom in the kitchen. Years later, a trip back to the lands of his ancestors in Norrbotten provided inspiration, and that was the last piece of the puzzle needed to launch Norrbottens Distillery.
The Norrbottens Distillery uses many of the botanicals first blended by the Dutch and English in 17th-century recipes. With a predominant flavor from juniper berries, they add an array of carefully selected classic ingredients to provide a solid foundation. These are then accented and enhanced by local flavors from Norrbotten County, where long Swedish summer days allow the local flora to flourish and provide a bounty of ingredient possibilities. Here, exotic wild berries ripen to perfection on shrubs and bushes in the Midnight Sun.
Award-winning Gins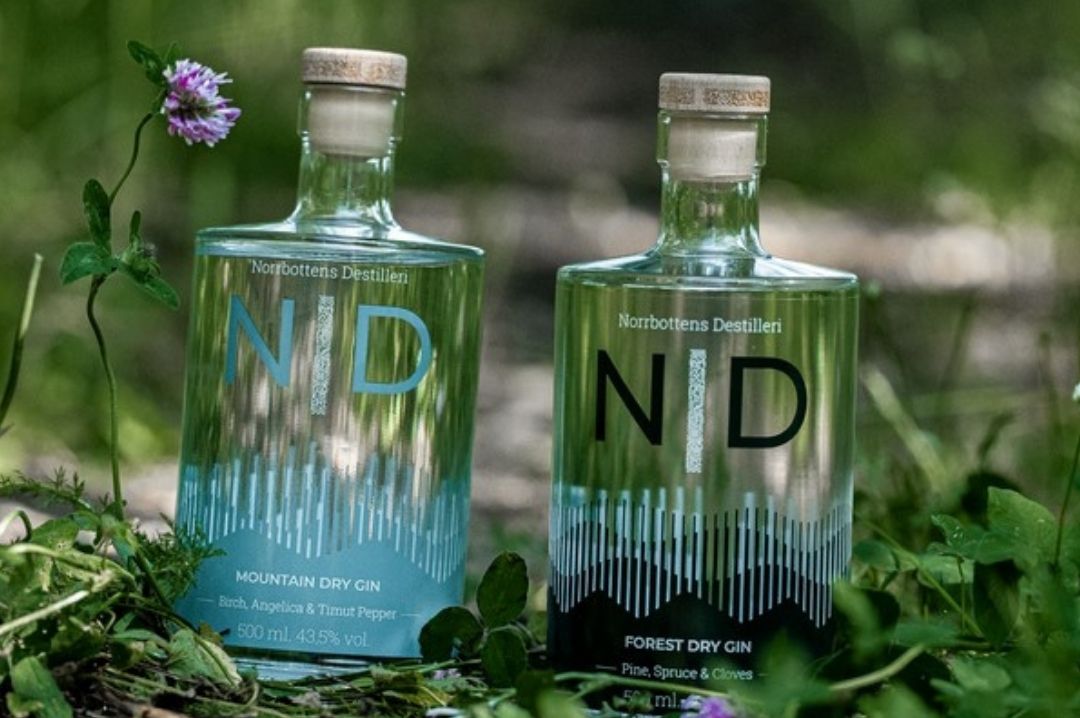 Mountain Dry Gin (left) and Forest Dry Gin (right), source: Facebook
Mountain Dry Gin - This is the first expression of the distillery and was launched a couple of years back. The Mountain Dry Gin, inspired by the pure air around Kebnekaise, Sweden's highest mountain, is a delightfully smooth gin with a distinctively crisp finish. To capture the freshness only found on mountaintops they have distilled eleven unique botanicals to make this gin. The bottle has high juniper notes with a clean pepper and citrus aroma that carries through the gin. A wonderful palate driven by pepper and angelica root lends to a complex mouthfeel.
Forest Dry Gin - After the mountains, they continued their journey to make the Forest Dry Gin, taking inspiration from the top of Kebnekaise to the forests surrounding it. The Forest Dry Gin has fresh spruce pine, citrus peel, and fresh grass aromas. It has a dry herbaceous finish with nuances of grassy notes layered with cloves and coriander. The result is a smooth gin with a certain bite to it and lots of taste notes to discover. It will shine when enjoyed neat but also makes for a perfect ingredient in a Negroni and other cocktails.
With their motto and the slogan "A fusion of extremes" every recipe they develop, there is always a key botanical from a different part of the world.
Try their award-winning gin in a G&T, but with a twist.
Mountain Gin & Elderflower Tonic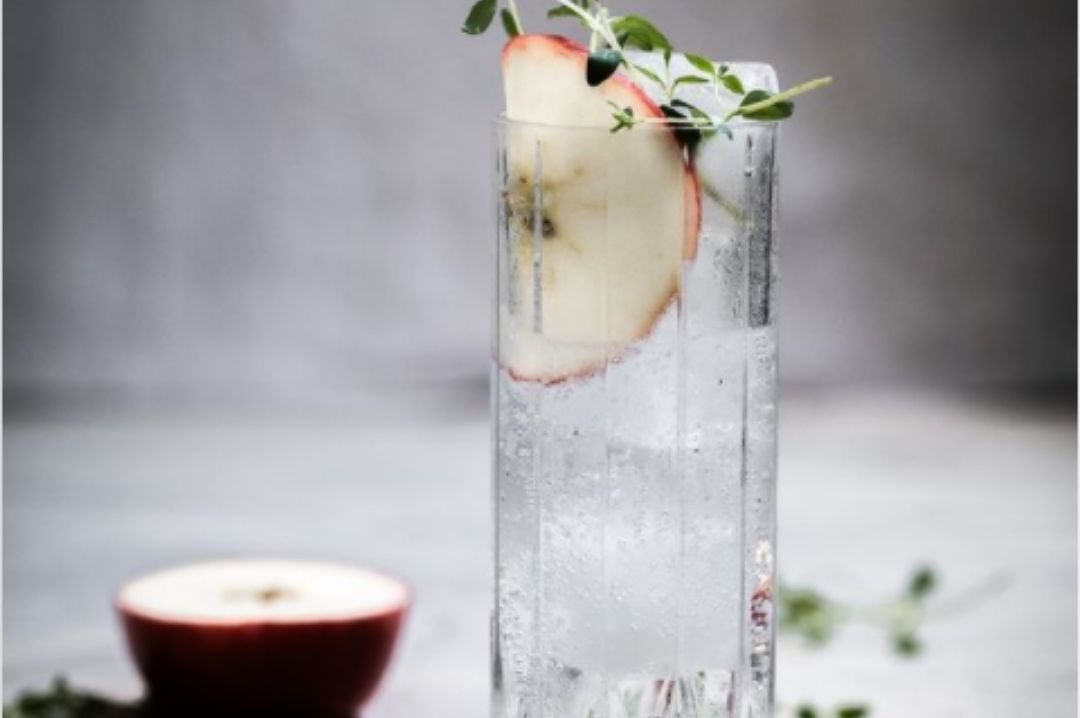 Mountain Gin & Elderflower Tonic, source: Instagram
Ingredients -
50ml Mountain Dry Gin
100ml Elderflower Tonic
Slice of apple
Fresh thyme
Build all ingredients over ice in your glass of choice. This simple gin & tonic will highlight the crisp and herbaceous character of the gin, letting the essence of Swedish nature shine. Garnish with a slice of apple and enjoy!
Buy Norrbottens Distillery's gins here.
Header image, source: Norrbotten's Distillery