13 RTD cocktails to drink right now
Wet your whistle with some of our favorite ready-to-drink cocktails to drink right now.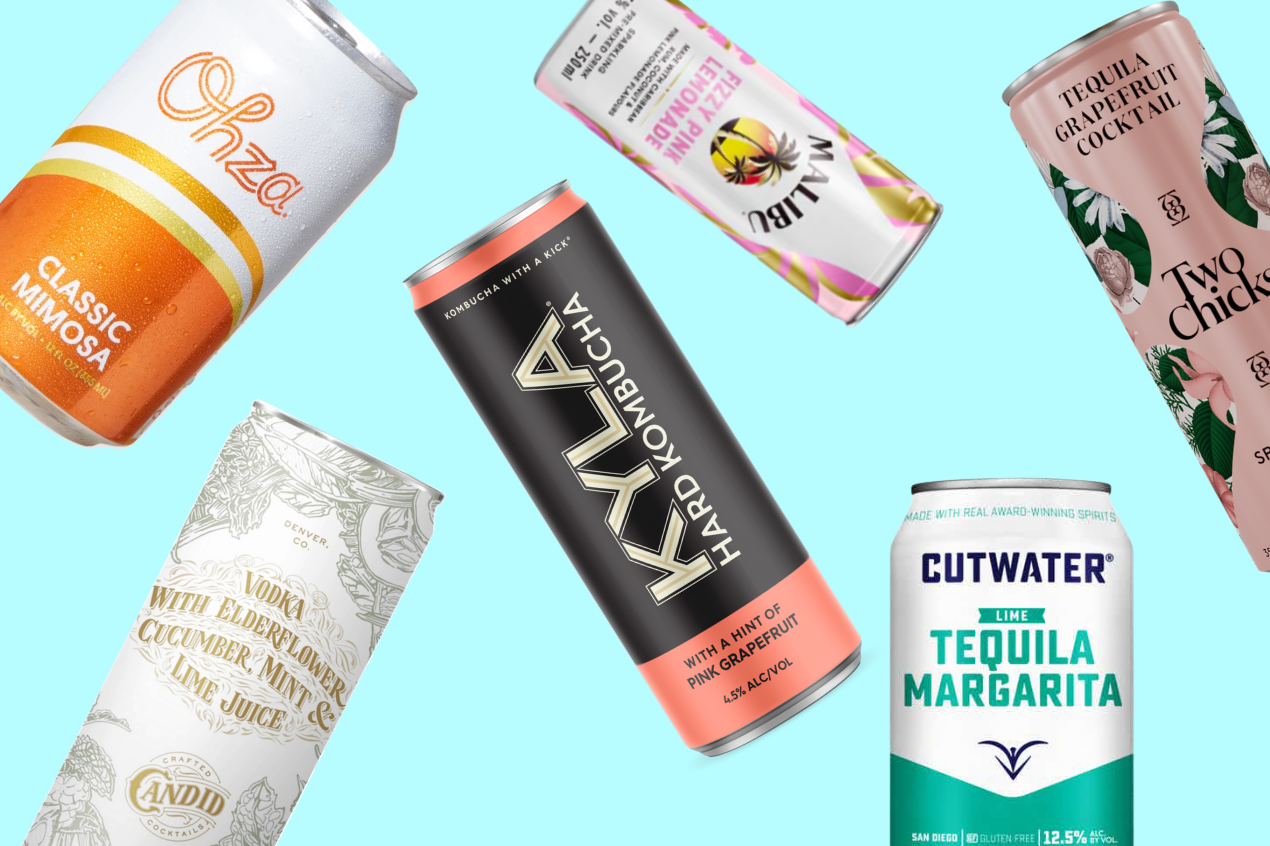 We've shown our love for cocktails in leaps and bounds this past year spent mostly in lockdown with ready-to-drink cocktails growing 43% in global consumption in 2020 alone.
Drinking at home for most of the year we outgrew our standard beers and wine and craved something different. In walked the ready-to-drink cocktail, in every innovative form you've ever imagined. Ready to drink cocktails have upped the caveat in recent years adding fresh and unique flavors like elderflower, grapefruit, blood orange, and honey to bring your cocktail experience as close as possible to a drink at the bar.
Mixing up a cocktail can sometimes feel like a lot of work, and they might not turn out the same way as you drank them at your local watering hole. Try these 13 RTD cocktails to satisfy your craving for that perfect cocktail whilst you wait to go out to a bar again.

1. Cutwater Tequila Lime Margarita
Cutwater Spirits offers so many great RTD options that we had a tough time picking just one, but
The Tequila Lime Margarita is one of our favorites.
Making the perfect margarita at home from scratch takes some time, planning, and effort, I'm talking boiling the water to make syrup and having fresh limes on the ready.
This tequila imparts a floral aroma with a smooth finish that complements the mix of tart lime, pure cane sugar, and a subtle hint of orange. The combination is a perfectly balanced Margarita with a Cutwater twist.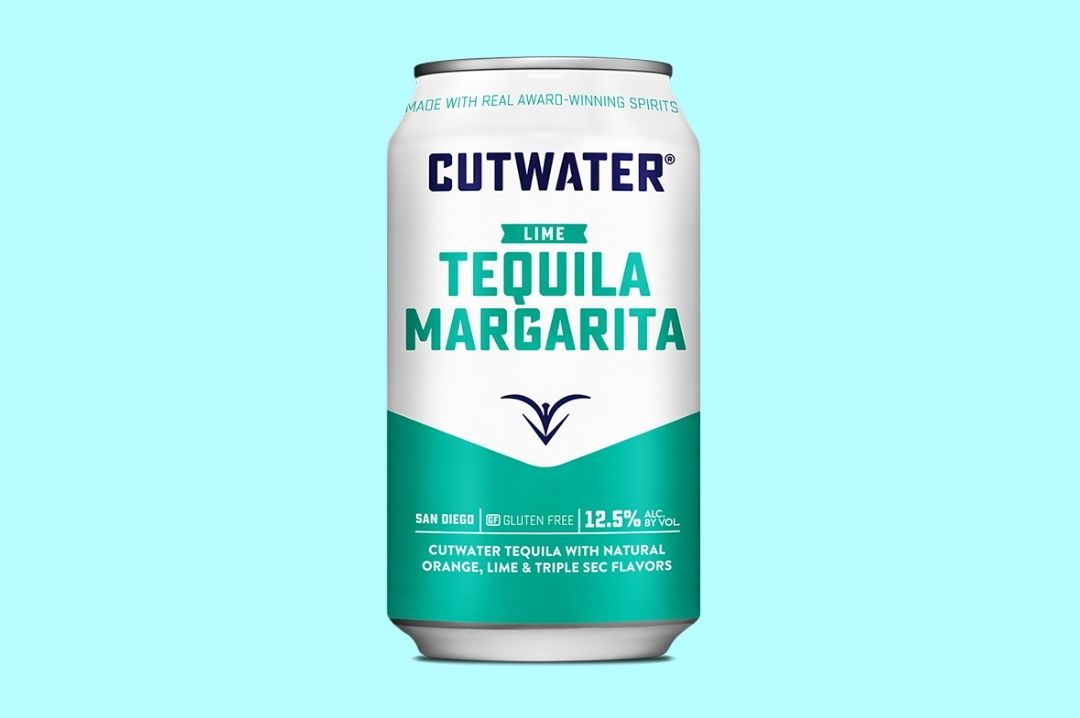 Cutwater Tequila Lime Margarita, source: website
Price: $4.99 per can
Shop now
2. Vodka-Cucumber-Mint-Lime by Candid Cocktails
A vodka cocktail that's a refreshing mood lifter, a chilled can of Candid Cocktails' flagship drink, the vodka-cucumber-mint-lime cocktail is a great mix. The cocktail is made with premium vodka and mixed with a homemade cucumber mint syrup, along with elderflower and a splash of fresh lime juice. Pour and garnish with a sprig of mint for a look of fancy.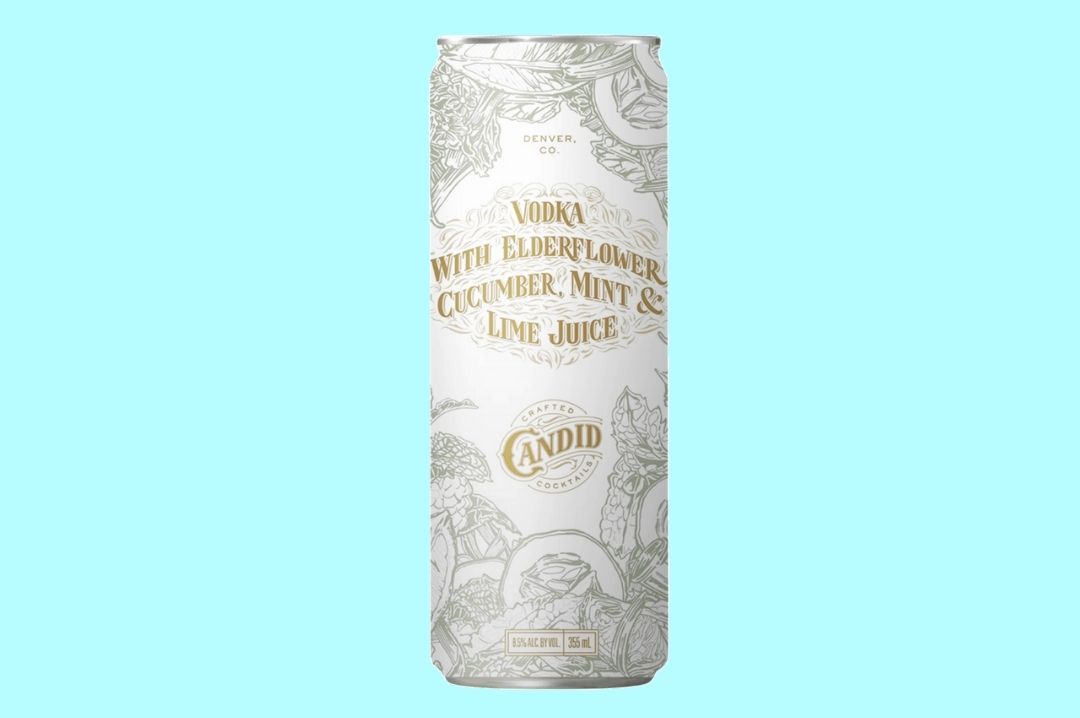 Candid Cocktail Vodka-Cucumber-Mint-Lime, source: website
Price: $15.50 for a pack of 4
Shop now
3. Daily's Strawberry Frozen Daiquiri
Daiquiris are usually our first drink of choice to order at a bar or restaurant, but since we're still mostly home we are craving a nice, chilled frozen daiquiri.
The Daily Cocktails' RTD pouch has you sorted. With an abv of 5%, the frozen Daiquiri comes in a pouch (a throwback to our CapriSun days) and is pretty easy on the pocket too. Freeze, squeeze, and enjoy.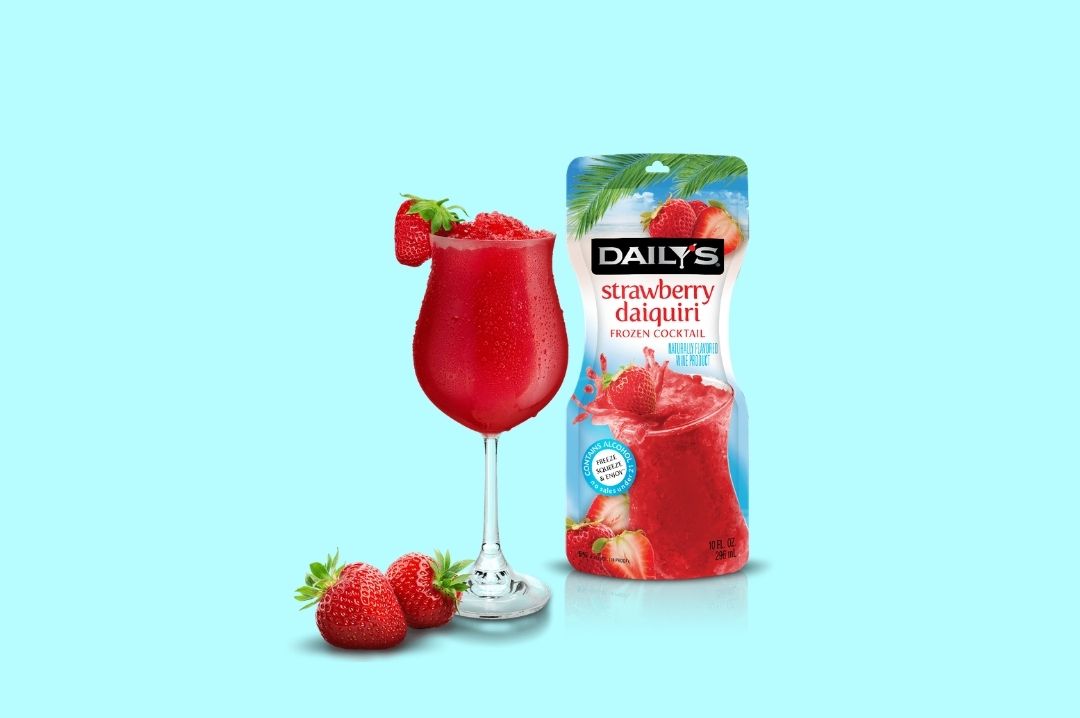 Frozen Strawberry Daiquiri Pouch, source: website
Price: $2.25 per pouch
Shop now
4. Loverboy White Tea Peach
The Loverboy white tea peach is a twist on a classic that you will want to sip on all day long. It is an organic brewed hard white tea, paired with juicy peach and a soothing hint of lavender, and a 4.2% abv. Sweetened with monk fruit and balanced with a touch of lemon, the flavors mingle well in the mouth.
Toss a can of White Tea Peach in your bag and enjoy it as you wish. Try mixing with lighter liquors such as Gin and Vodka or aperitifs like Aperol and Campari for an added buzz.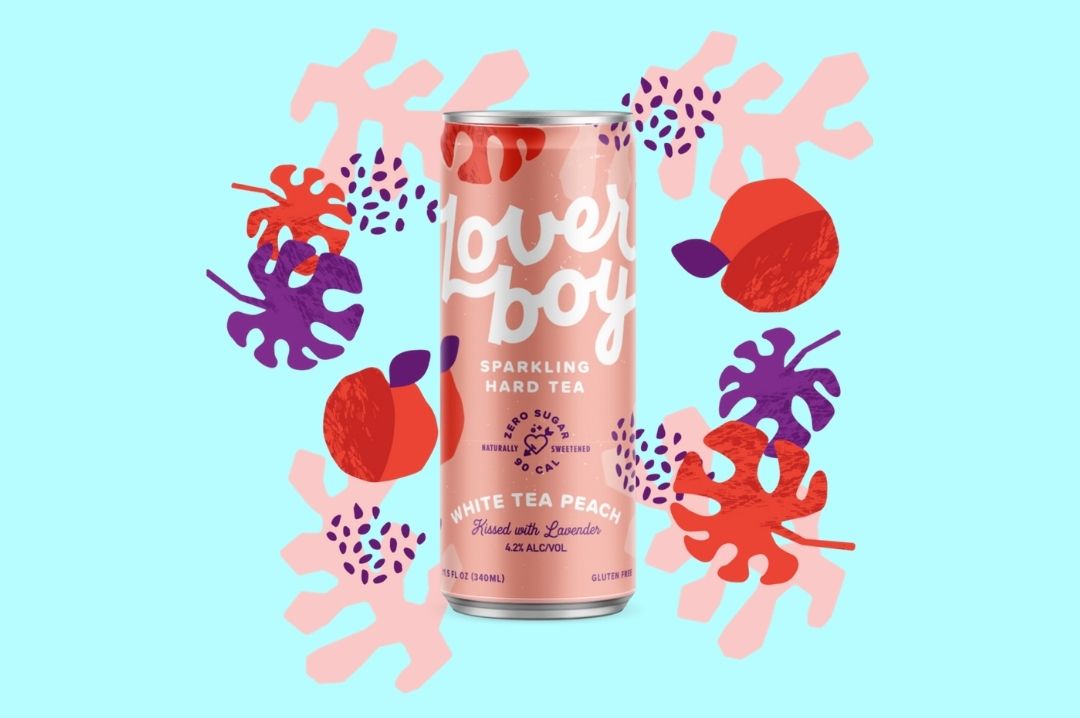 Loverboy White Tea Peach, source: website
Price: $3.99 per can
Shop now
5. Two Chicks Sparkling Paloma - Tequila & Grapefruit Cocktail
The Sparkling Paloma by Two Chicks is an award-winning cocktail, which won the medal for Best Value at the 2020 Ultimate Spirits Challenge. This blush sparkling cocktail is made with fresh pink grapefruit, complemented with the light tequila Blanco, creating a crisp and refreshing drink.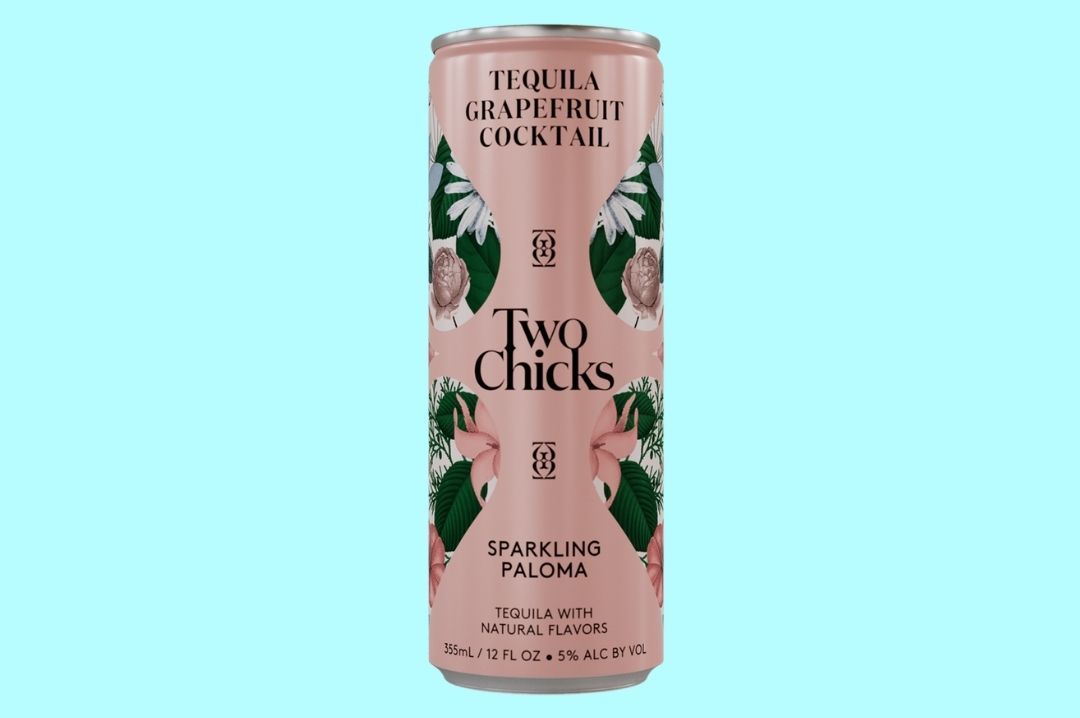 Two Chicks Sparkling Paloma, source: website
Price: $3.25 per can
Shop now
6. You & Yours Gin and Tonic
The ready-mixed You&Yours Gin and Tonic is perfect to pop open and pour out in a glass. Garnish with a spring of mint or drink as is. Crafted with lazy, cloud gazing in mind, this refreshingly bright gluten-free Gin & Tonic is brimming with your favorite Southern California flavors.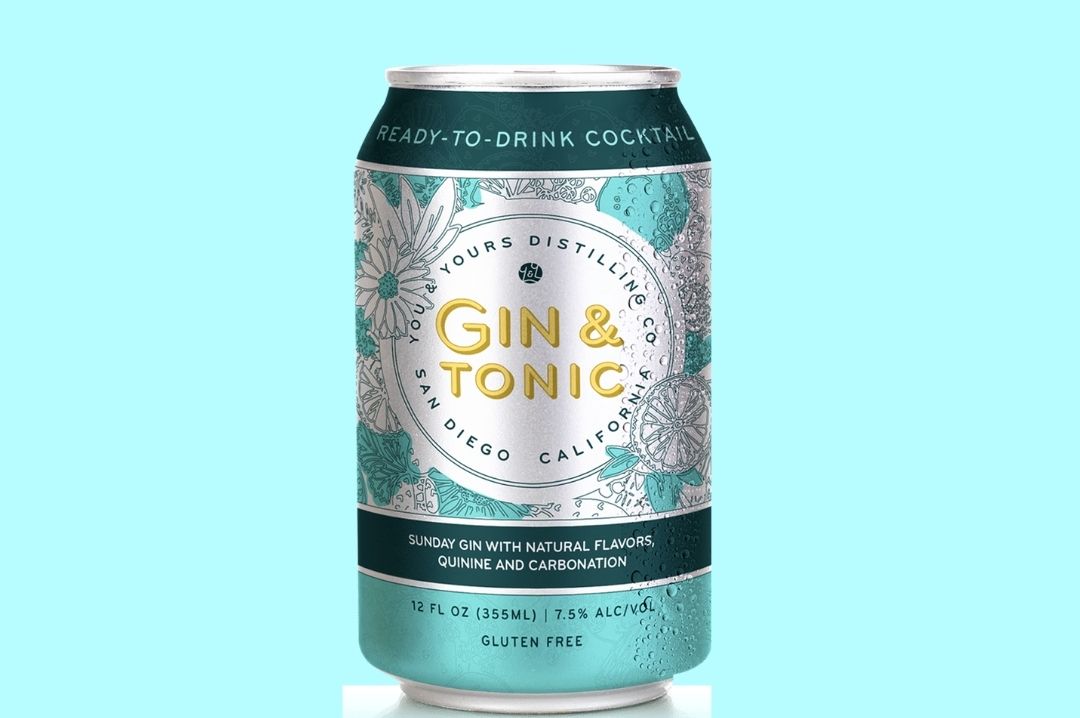 You & Yours Gin and Tonic, source: website
Price: $15 for a pack of 4
Shop now
7. Jack Daniel's Whiskey & Cola
Enough said. Jack & Coke, already mixed for you. Just like you order at the bar. Now you can enjoy your Jack Daniel's how you like it, anytime. The Jack Daniel's pre-mixed drinks also come in two other flavors, namely Whiskey & Seltzer and Whiskey, Honey, and Lemonade - so take your pick.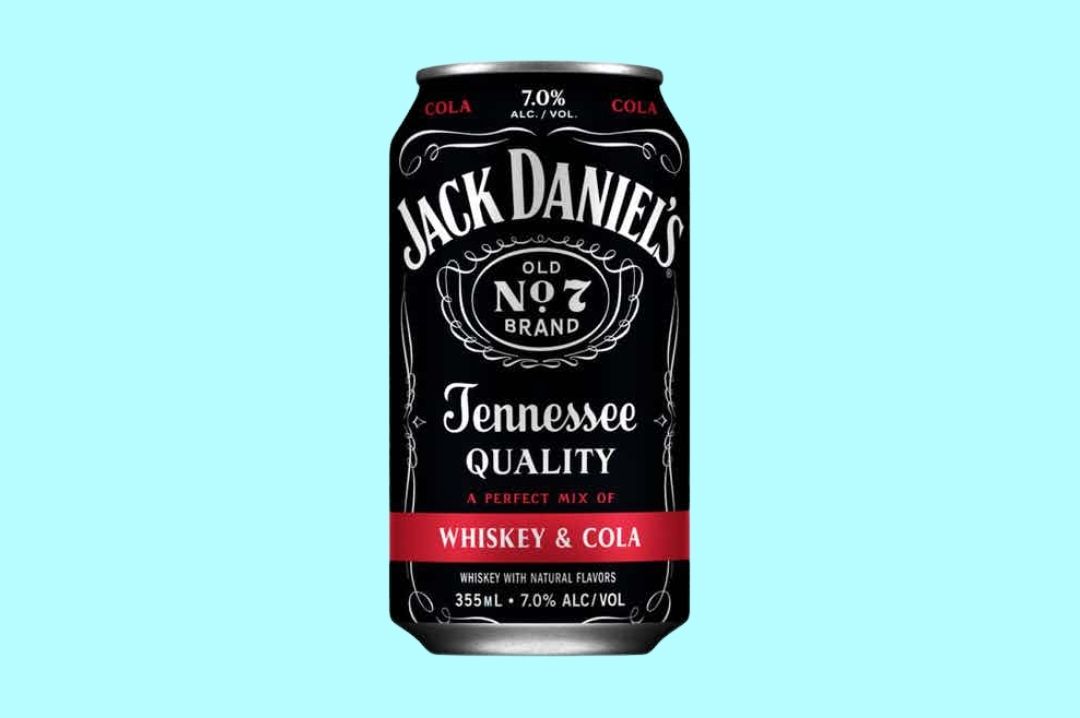 Jack Daniel's Canned Cocktails, source: website
Price: $12.99 for a pack of 4
Shop now
8. Malibu Fizzy Pink Lemonade Cocktail
When you're sick of winter but can't fly to the beach, we have a solution. This drink will take you to the tropics away from the freezing temperatures outside. Malibu's Fizzy Pink Lemonade is a great option if you're a lover of everything tropical. With a 5% abv, this cocktail is perfect for a summer BBQ or a winter Netflix-and-chill night in.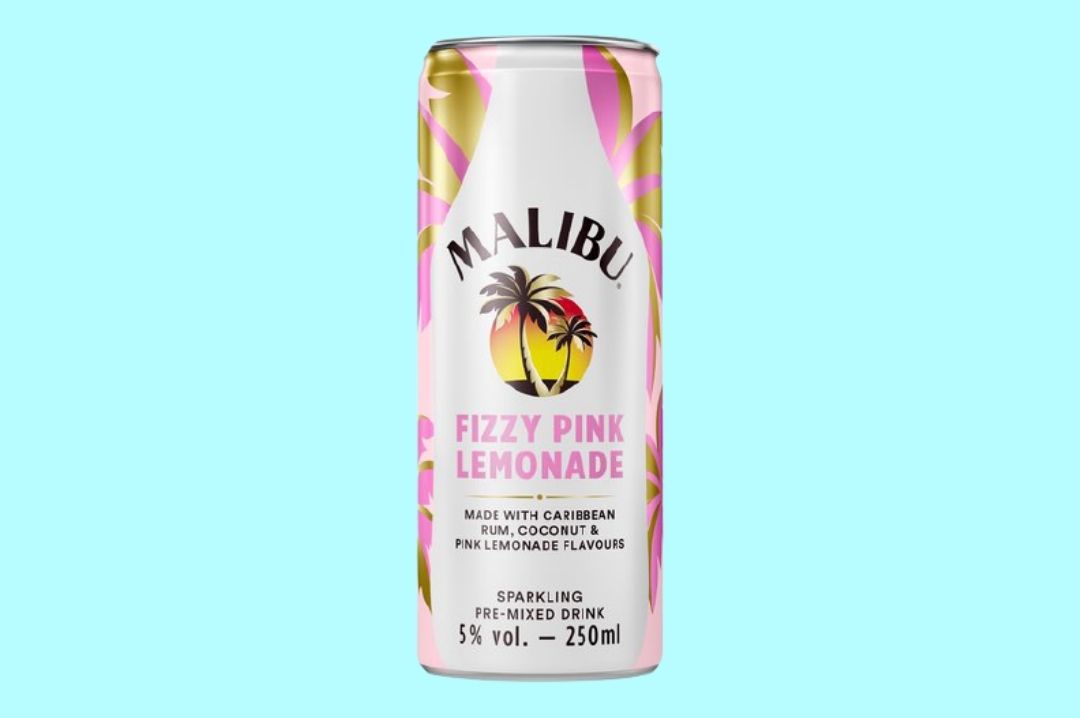 Malibu Fizzy Pink Lemonade, source: website
Price: $2.74 per can
Shop now
9. On The Rocks - Old Fashioned
We must say, we are biased to the classic Old Fashioned. It's been around for as long as we can recall, and is loved by many. Made with Knob Creek Bourbon, On The Rocks has launched a ready-to-drink bottle of Old Fashioned - so all you need to do is add some rocks and drink up.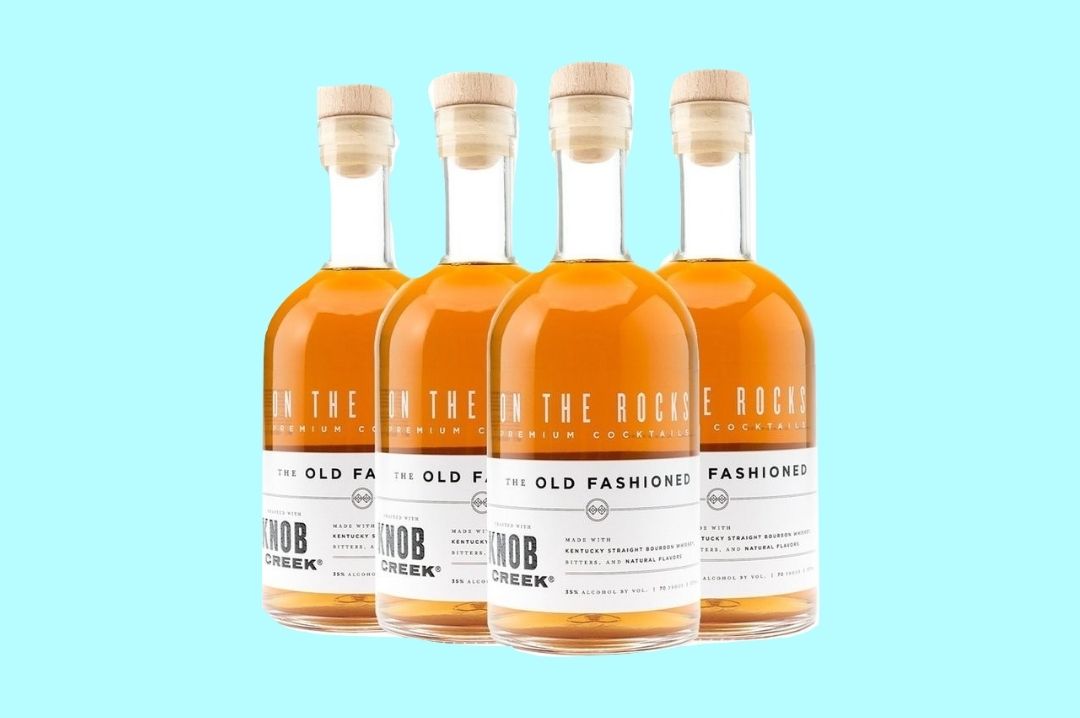 On The Rocks Old Fashioned, source: website
Price: $10.99 per bottle [375ml]
Shop now
10. Smirnoff Ice Smash Strawberry Lemon
Smirnoff's Smash Strawberry Lemon is a fruity fusion of strawberry and lemon, adding a bit of pizzazz to your regular Smirnoff Ice bottles. The best part? It's in a can, so you can carry it and drink it wherever you go. And if you get ICED by your friends, then it's much easier to down than your regular Smirnoff Ice.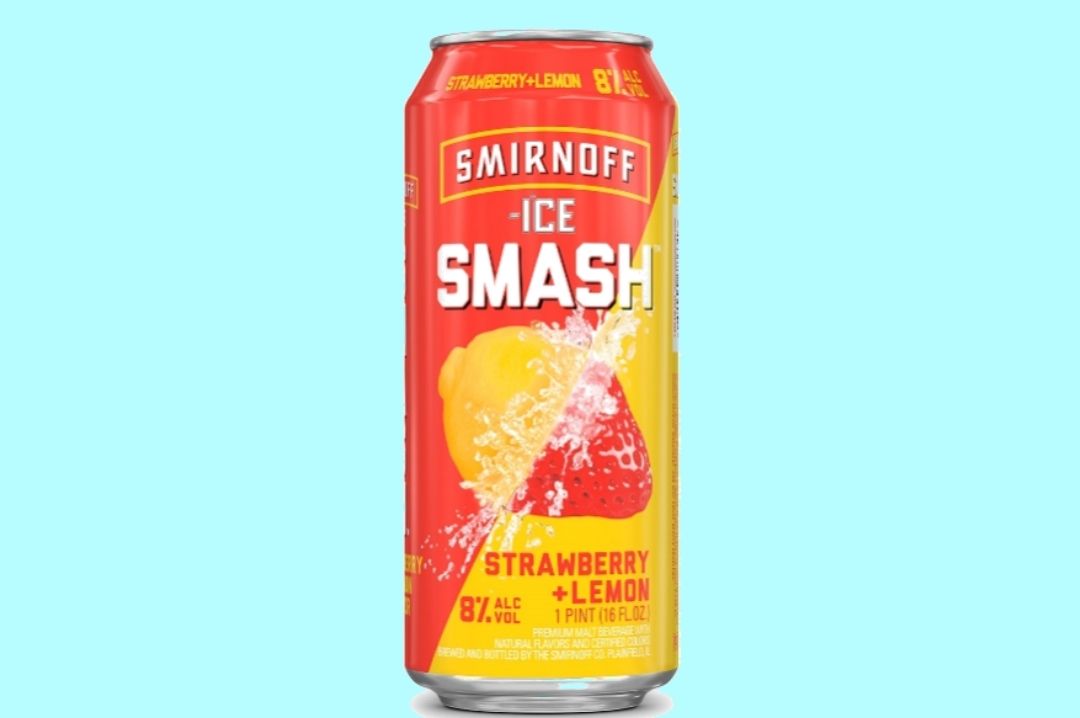 Smirnoff Ice Smash Strawberry Lemon, source: website
Price: $3.15 per can
Shop now
11. Ohza Classic Mimosa
Refilling your flutes with the perfect champagne to OJ ratio is disconcerting when you're already tipsy from your bottomless brunch. The Ohza Classic Mimosa can is the perfect way to start your brunch, and end it too. In fact, Ohza has up to 80% less sugar and 60% fewer calories than the one made at home, but with all of the flavor.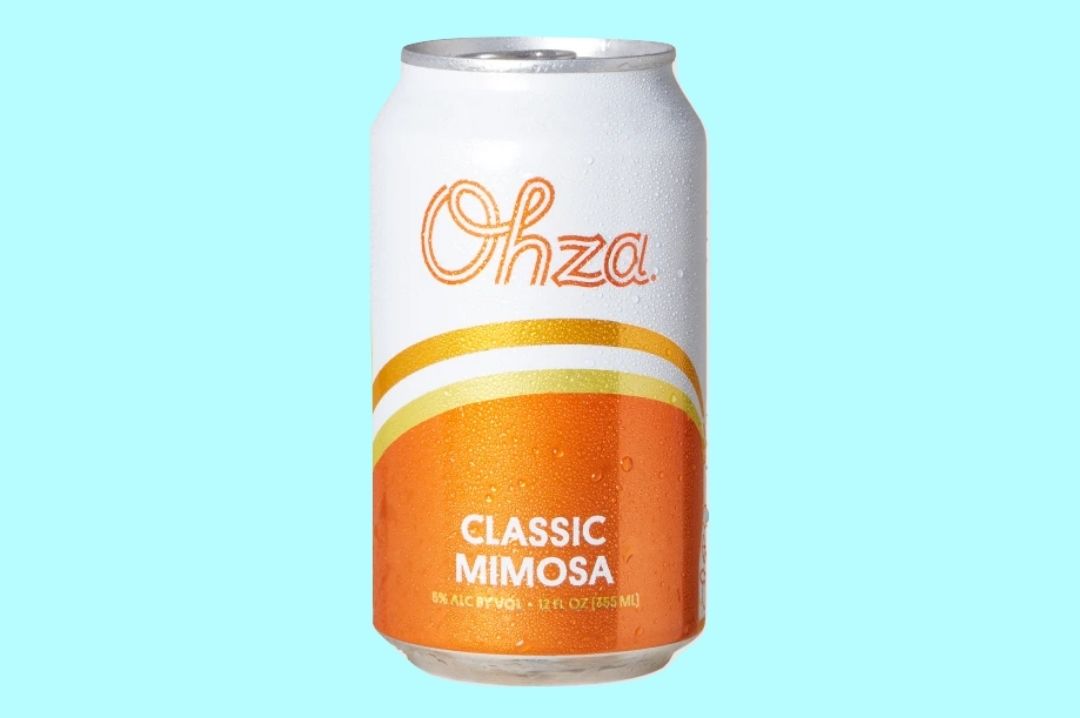 Ohza Classic Mimosa, source: website
Price: $39 for a 12 pack
Shop now
12. Skinnygirl White Cranberry Cosmo
Strut around like a Real Housewives of New York City and channel your inner Bethenny Frankel with a Skinnygirl white cranberry cosmo in hand. Skinnygirl tasted success and has never looked back, expanding their product range for every taste. The White Cranberry Cosmo is a sassy take on a classic, combining hints of orange essence, subtle lime, berry fruit notes, and cranberry into a natural, agave-sweetened wonder.
Skinnygirl White Cranberry Cosmo, source: website
Price: $13.25 per bottle [750ml]
Shop now
13. Kyla Pink Grapefruit Hard Kombucha
Kombucha is an acquired taste but combined with great flavors, and of course alcohol, it hits the right note. The Kyla Pink Grapefruit Hard Kombucha is a crisp burst of tangy grapefruit with a dash of sweet blood orange. The team at Kyla claims that even those who don't love grapefruit wholeheartedly admit that Pink Grapefruit KYLA is their go-to drink.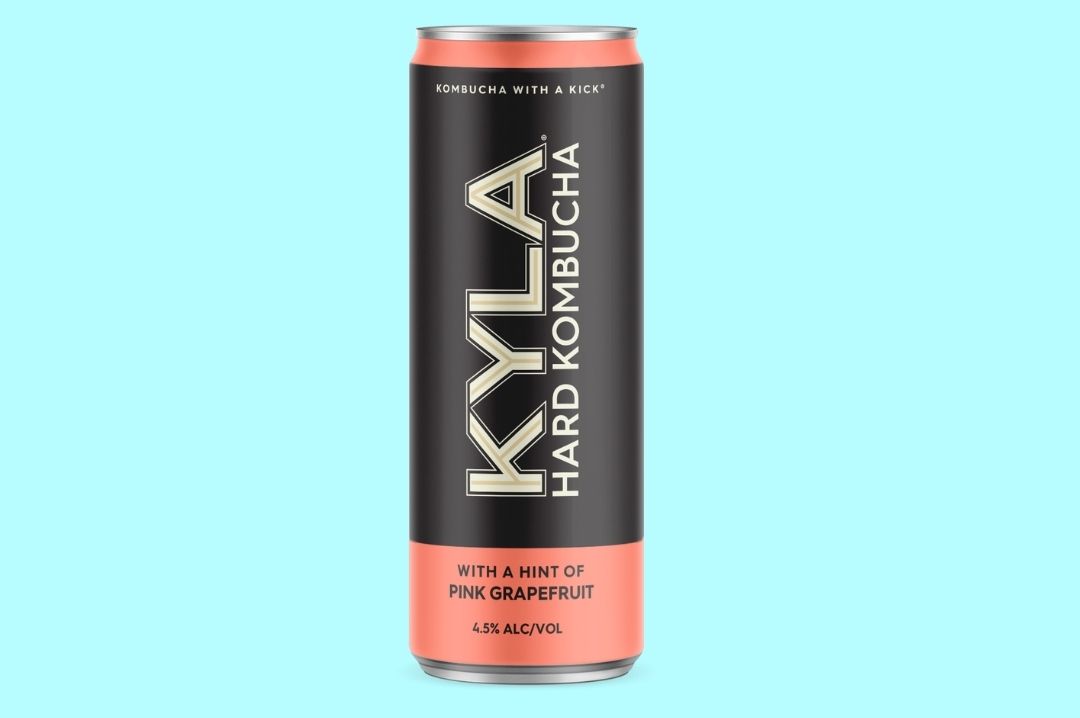 Kyla Pink Grapefruit Hard Kombucha, source: website
Price: $9 per can
Shop now
South San Francisco Conference Center, 255 South Airport Boulevard, South San Francisco, CA 94080, United States
Register Now
South San Francisco Conference Center, 255 South Airport Boulevard, South San Francisco, CA 94080, United States
Register Now