Breweries in and around San Francisco you can visit
Since in San Francisco brewing culture is immense we have decided to list the best ones according to us in this article.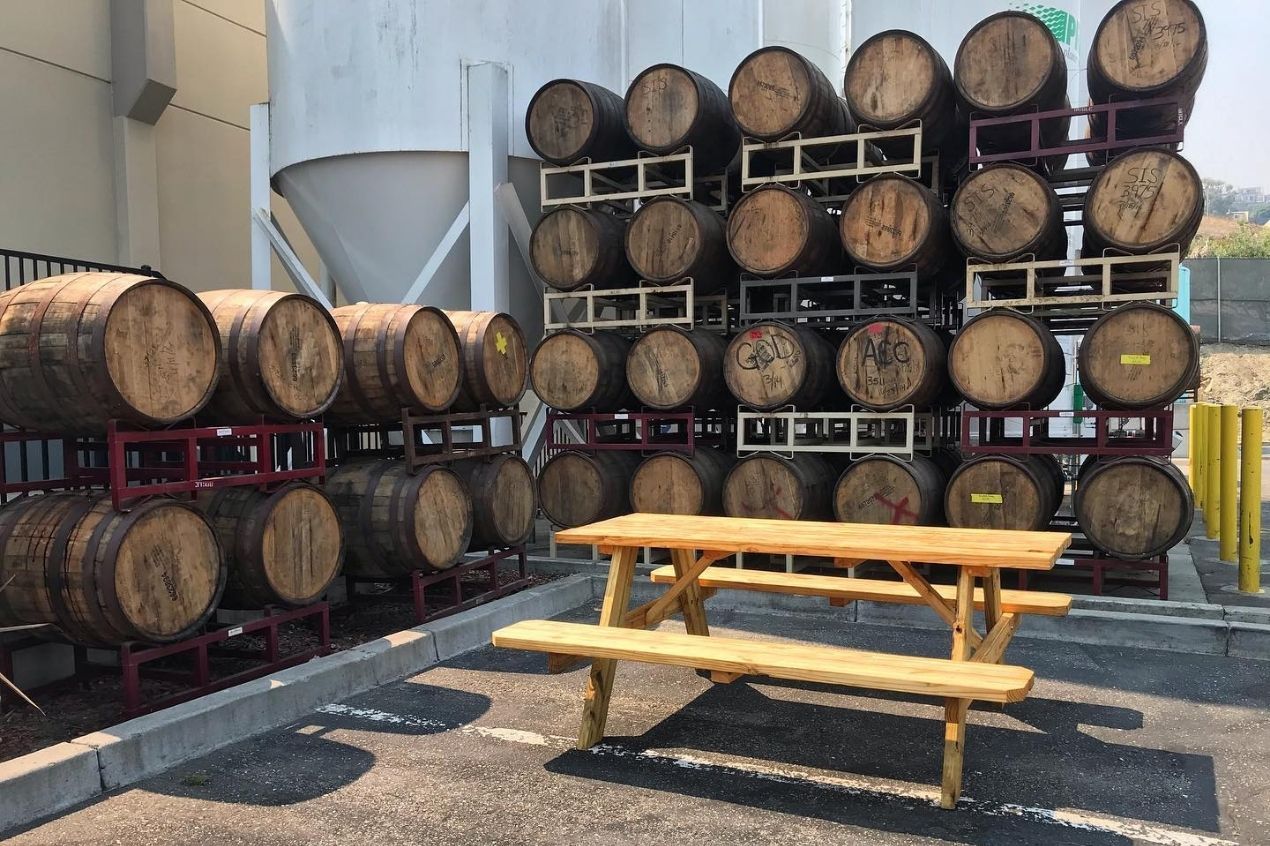 As you can imagine the San Francisco brewing culture is immense, and there is a brewery popping up on each corner of the city and the area. So, we have decided to list the best ones according to us in this article.
We are trying to provide you with accurate information about the distilleries, but please make sure to double-check if they are functioning and keeping all restrictions due to the COVID-19 situation.
Anchor Brewing Company
This is a historic brewery responsible for some of the first craft beers not only in the area of San Francisco but in the whole of America. It is established in 1896 from the German immigrant Ernst F. Baruth. At the moment they are using state-of-the-art brewing techniques combined with old classic brewing arts. The beer range is amazing with many favourites, but the one you shouldn't miss is the Liberty Ale, the first modern American IPA brewed after prohibition and the first modern American single-hop ale and dry-hopped ale. The guided tour will get you a glimpse at centuries-old craft brewing traditions, a taste of San Francisco history, and a flight of selected Anchor beers.
https://www.anchorbrewing.com/ ; (001) 415 863 8350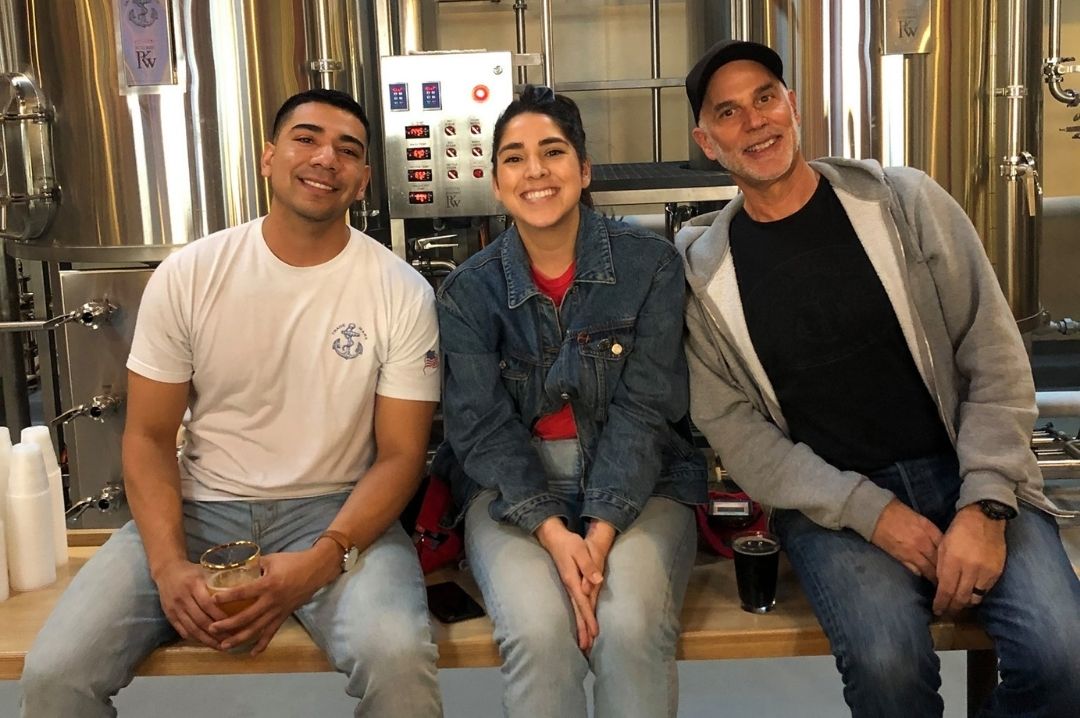 Thirsty Bear Brewing Company
Our next recommendation is the first and only certified organic brewery in the San Francisco area. They are influenced by the German beer culture and are offering pilsners, IPAs, stouts, Belgian-inspired ales, cask-conditioned ales, session beers and barrel-aged beers. All the production is very limited, so the rule first come, first served works on a daily basis. Try the award-winning Due West Pils, a classic Pilsner from Californian with a German twist.
https://thirstybear.com/ ; (001) 415 974 0905
Speakeasy Ales & Lagers
This is an iconic brewery founded in 1997 specializing as the name suggests in Ales and Lagers. They are very unique producing small-batch craft beers which are famous for being very complex. Probably the best-selling IPA in San Francisco is in their range called Big Daddy IPA. Speakeasy has a taproom with 17 different beers, where you make sure tasting the Prohibition Ale.
https://goodbeer.com/ ; (001) 415 642 3371
Magnolia Brewing Co.
This is one of the most innovative and fast-developing breweries of San Francisco. It became popular with seven seasonal beers and now they brew more than a dozen and all are different in style. They have a nice beer garden where you can enjoy not only their products but as well some fine pub food. Try the combination of Sausage Board bratwurst, andouille sausage, stone ground mustard and levain with Heavens to Betsy German Helles Pils.
https://magnoliabrewing.com/ ; (001) 415 864 7468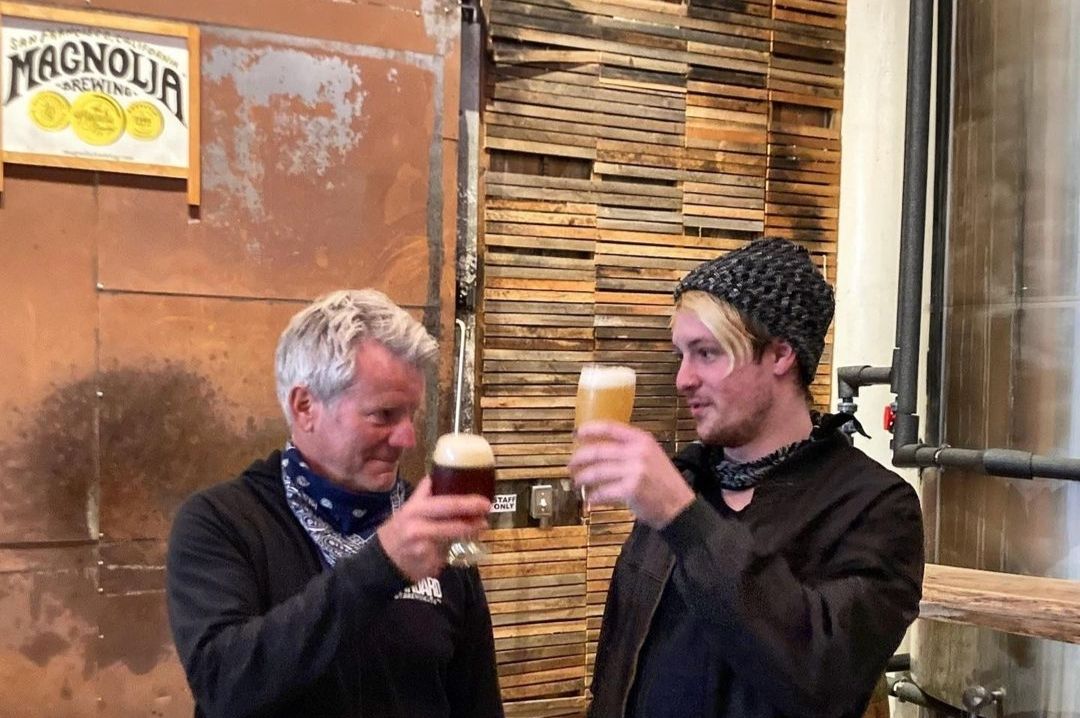 Harmonic Brewing
If you are a fan of the craft beer you need to taste the full range of the Harmonic Brewery located in the beautiful Bay Area of San Francisco. It is founded by three beer friend enthusiasts with the sole idea to brew harmonic beer. Established in 2014 the brewery has become a synonym of craft, culture and community in the city. The brewery futures a taproom with ten different styles of draft beer, as our recommendation is the King for a Day IPA.
http://harmonicbrewing.com/ ; (001) 415 872 6817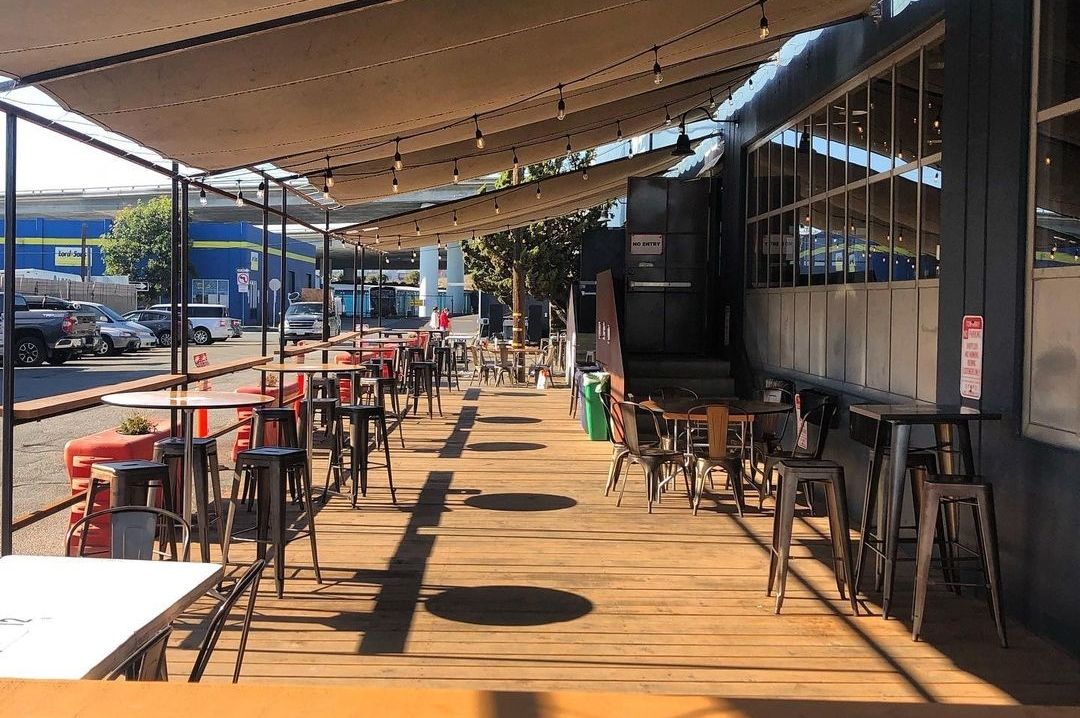 The Rare Barrel
The Rare Barrel is a rustic alehouse brewing its own blends and serving them in a cosy atmosphere located in Berkeley. The brewery focuses on sour, barrel-aged blend beers crafted and aged on-site, and as they say, the sour beer is their favourite. The passion they have for it have brought them many awards and accolades. No matter what you try from them is divine, so do not miss this one out.
https://www.therarebarrel.com/ ; (001) 510 984 6585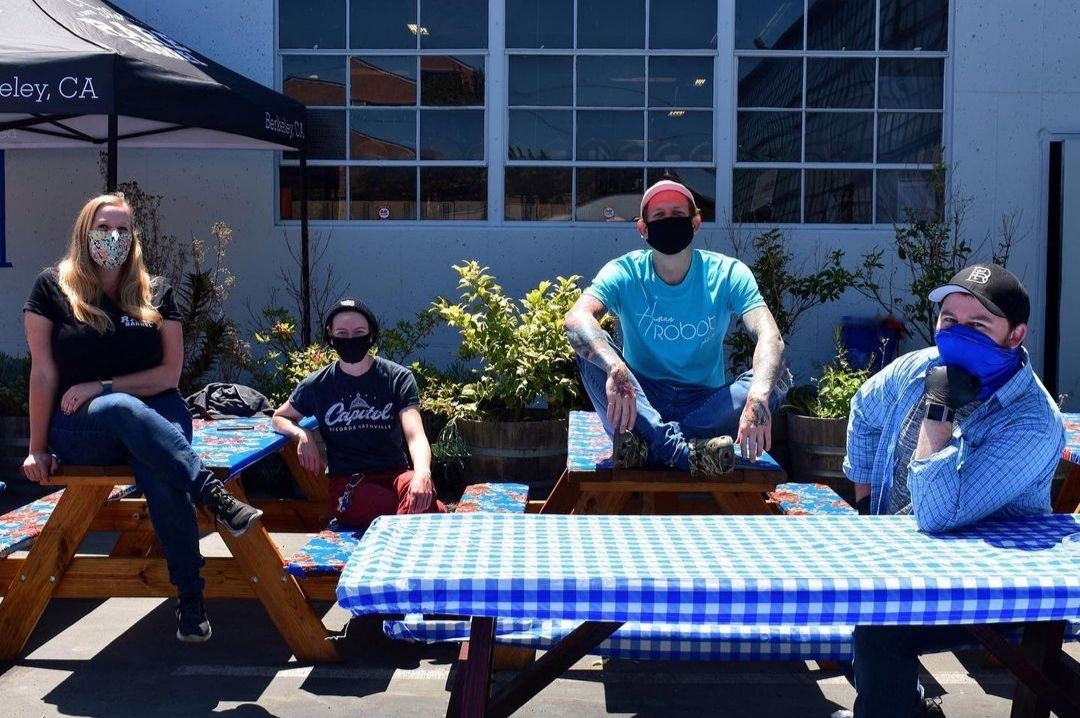 Fieldwork Brewing Company
This place is a brewery and a pub at the same time located in the Berkeley area of San Francisco. They are specialising in craft beer with different styles as, Pale Ale, IPA and Double IPA. Also, they have an outstanding selection of guest beers in the pub with an ever-changing tap list of fresh releases to enjoy, which are more than 30 to choose from. A beer paradise for those daring to sacrifice themselves. There is a kitchen as well offering a delicious menu of handcrafted tamales and grilled cheese sandwiches from the artisanal Comal Berkeley.
https://fieldworkbrewing.com/ ; (001) 510 898 1203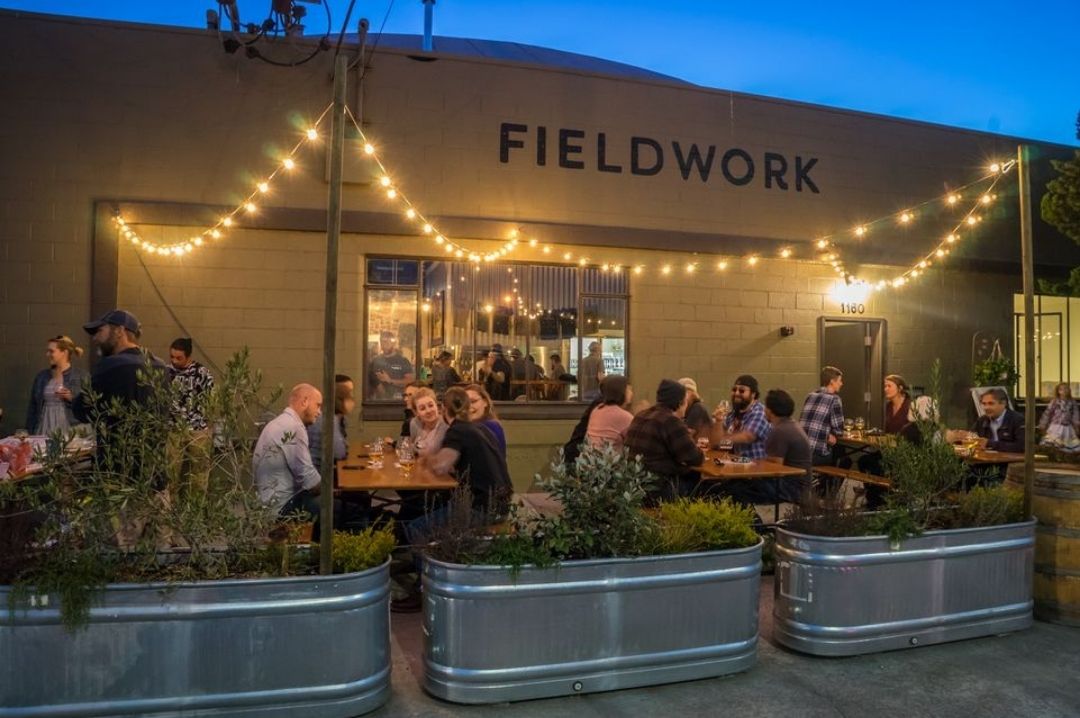 Mill Valley Beerworks
The next brewery is located outside San Francisco in the beautiful Mill Valley, 30 minutes north from the city, where the first brewery was created. Mill Valley Beerworks is an independent San Francisco beer company which has four other locations in San Francisco under the brand name Fort Point Beer Company. The beer range they offer is mesmerizing from light and crisp Kölsch Style Ale, Indian Pale Ale, Italian Style Pilsner to Berliner Weisse with strawberries and many more fruit and herbal infused beers. The kitchen is not to be forgotten, try Westfalia-Braised Duck Leg with chickpea spätzle, brown butter apple and rutabaga accompanied by Villager IPA.
https://fortpointbeer.com/ ; (001) 415 888 8218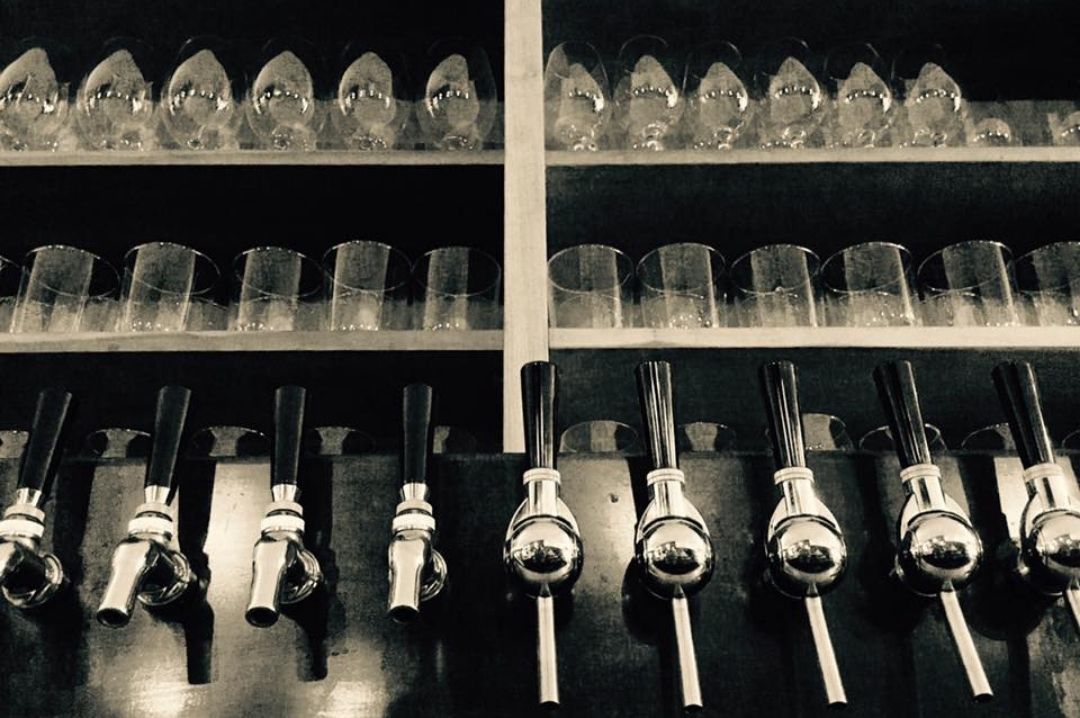 Headlands Brewing Company
This is an award-winning, stunning brewery situated in the Lafayette area founded in 2013. The ambitious brewery has covered all major beer styles with a meticulous way of brewing using the finest hop they have been successful in satisfying every beer lover need. Make sure you taste the Hill 88 double IPA, as well as the Hawk Hill, a traditional German Hefeweizen grain bill with a bit of rye tossed in to draw out the pepper and spice notes.
https://headlandsbrewing.com/ ; (001) 415 890 4226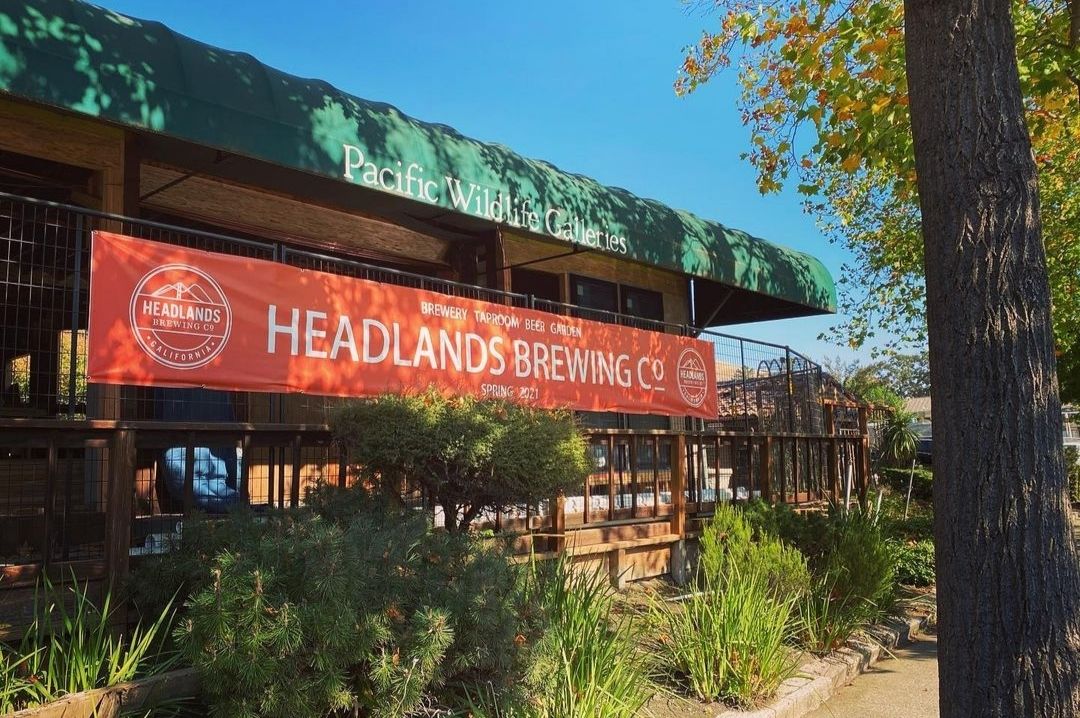 The breweries in and around San Francisco are numerous since the craft beer culture has boomed in the last decade. There are some astonishing micro and small batch producers in the area, so stay tuned for more in the next months. Cheers.
Header Image Credit: GoodBeer
South San Francisco Conference Center, 255 South Airport Boulevard, South San Francisco, CA 94080, United States.
Register Now
South San Francisco Conference Center, 255 South Airport Boulevard, South San Francisco, CA 94080, United States
Register Now