Distilleries in and around San Francisco you can visit
We have listed the best distilleries in and around San Francisco you can visit and enjoy a tasting and guided tour.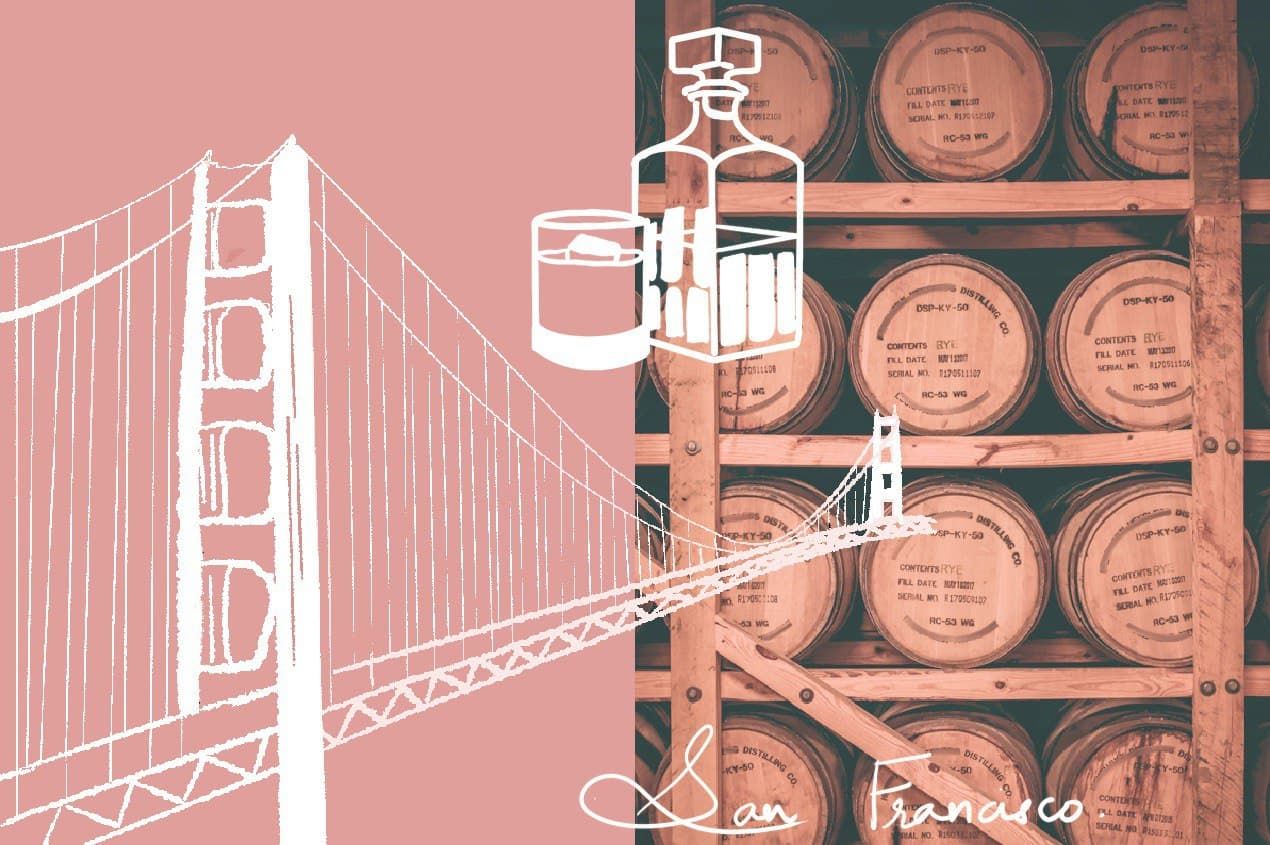 In this article, we will list the best distilleries in and around San Francisco you can visit and enjoy a tasting and guided tour. There are so many craft distilleries that it is confusing where to go and what to taste. No matter what is your favourite drink Vodka, Whiskey, Gin or Rum the San Francisco offers it all in high quality.
We are trying to provide you with accurate information about the distilleries, but please make sure to double-check if they are functioning and keeping all restrictions due to the COVID-19 situation.
Raff Distillerie
This is an award-winning micro-distillery located in the heart of San Francisco bay established in 2011. They offer craft small-batch spirits like Bourbon, Rye Whiskey, Gin, Rum and Absinthe. All are handcrafted and very limited as one of our favourite is the Barbary Coast Agricole Rhum, which is a drier style of rum that has a lot more earthy and grassy notes made from 100% Sugar Cane Juice imported from Columbia. The tasting tours are available only Fri, Sat, Sun from 12 pm to 6 pm.
https://raffdistillerie.com/ ; (001)415 610 7486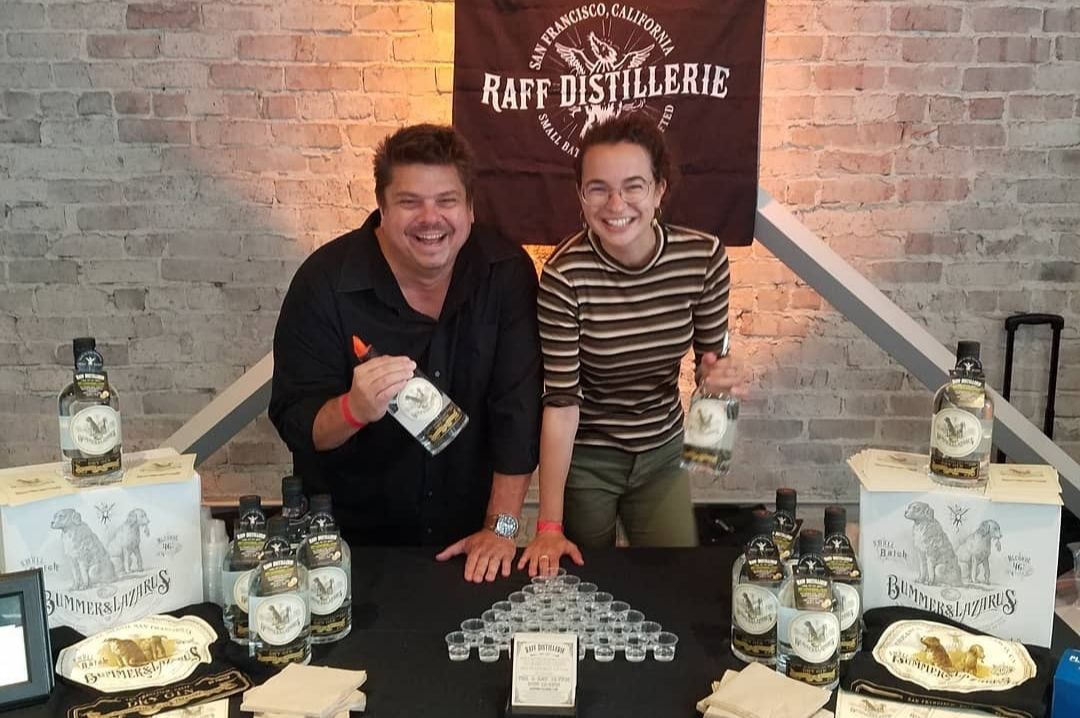 Hangar 1 Distillery
The Hangar 1 is a craft distillery located in Alameda, California on the Historic Alameda Naval Base founded in 2001, devoted to the vodka and infused vodkas. These are small-batch vodkas made from grains and grapes with very good balance. The infused ones are quite adventurous offering Kaffir lime and Buddha's Hand citron, as well as experimental flavours such as Chipotle. The place has a tasting room with organised guide tours and can be booked for events like parties, weddings and private gatherings.
https://hangarone.com/ ; (001) 510 871 4950
Wright & Brown Distilling Co.
The next recommendation is for the whiskey lovers and connoisseurs. The Wright & Brown Distillery is located in Oakland and focuses in small-batch whiskey as they pay homage to the early American whiskey makers across the country, who built an entire industry and culture with only the grains they could find on neighbouring farms, distilled with local water and hand-built copper stills. Their range consists of Bourbon, Rye Whiskey, Single Malt Whiskey and Rum, as our preferred choice is the Cask Strength Rye made from estate-grown, organic, unmalted rye from a family farm up in the Mattole Valley of Humboldt County of California and a bit of malted barley keeping the old tradition.
https://www.wbdistilling.com/ ; (001) 510 922 1429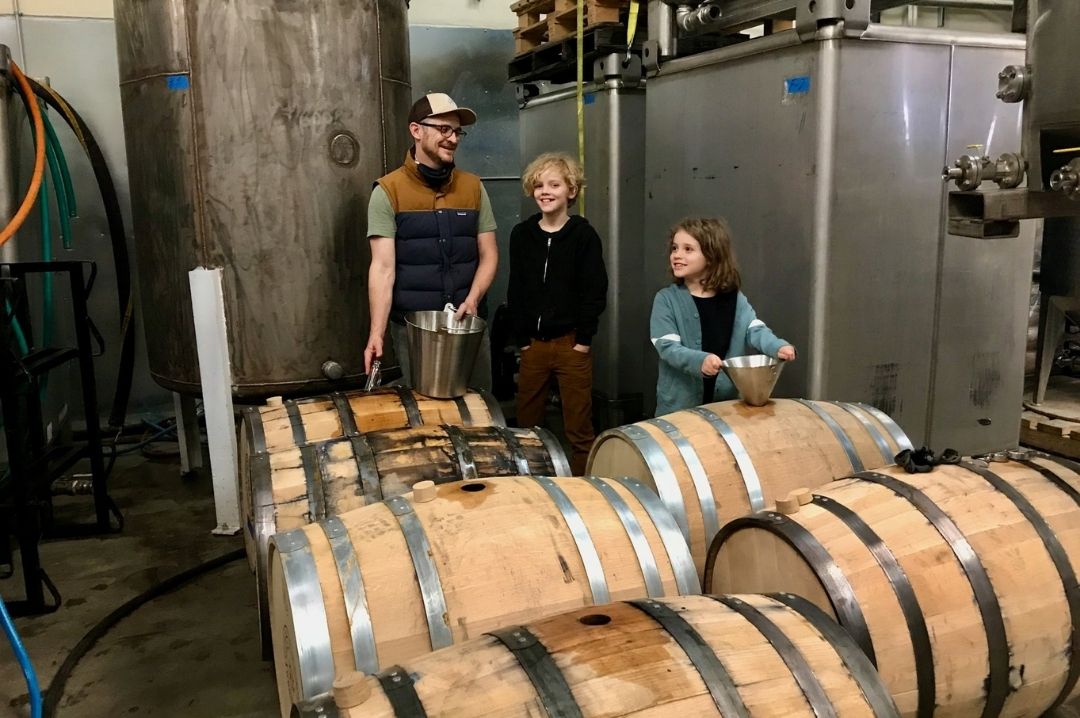 Falcon Spirits
The next distillery is also a very small batch production of award-winning Gins and Herbal Liqueurs located in Richmond on half an hour drive from San Francisco. They offer only six products, all handmade and hand-bottled with production runs between 300 and 1000 bottles per batch. Try the special Botanica Spirits Gin infused with 12 botanicals that work in perfect harmony with the main ones including Juniper, Citrus, Bergamot, Cilantro, Angelica Root, Cardamom and Cucumber as well as the Amaro Apolomado herbal liqueur.
http://falconspirits.com/ ; (001) 510 234 3252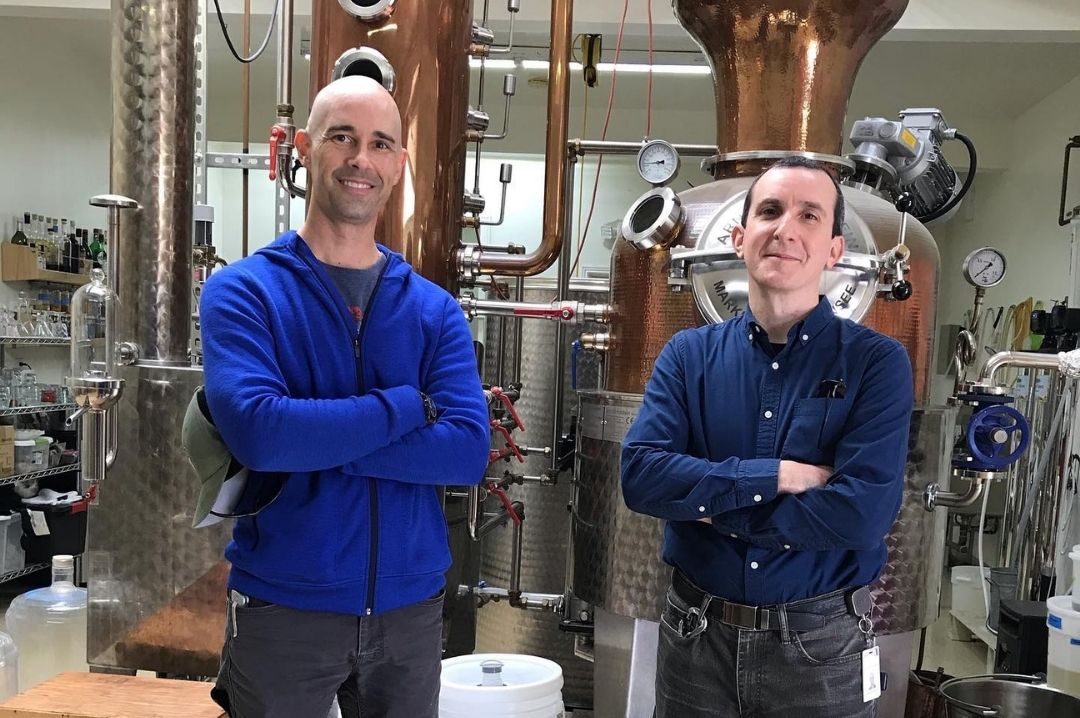 Sonoma Brothers Distilling
The Sonoma Brothers is a small distillery founded by twin brothers having a dream to bring hand-crafted, authentic spirits to a county best known for wine. It is located in Windsor in the heart of Sonoma offering locally sourced ingredients for their products including Vodka, Gin, Whiskey, Rye Whiskey, Apple Brandy and of course Grape Brandy. All the production is very limited, and all the grains used are GMO-free.
https://sonomabrothersdistilling.com/ ; (001) 707 687 5149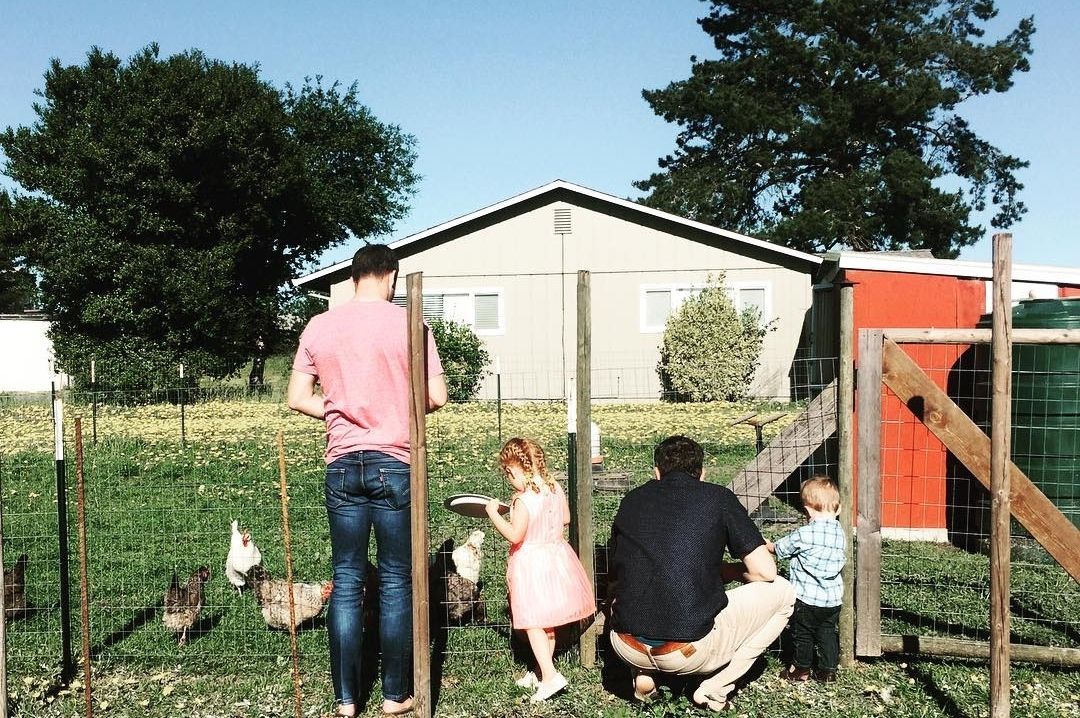 Loch & Union Distilling
The next award-winning distillery is for the Gin enthusiasts specialising in only two types of Gin a classic American Dry Gin crafted with neutral spirit and Barley Gin made from 100% malted barley. It is located in the American Canyon's Napa Valley next to some of the best wineries in the region. All the botanicals for the gins are sourced directly from the producers themselves, and they have contracts for future supplies to ensure the same level of quality batch after batch, year after year. Both Gin has won numerous awards and accolades in competition all over the world.
http://lochandunion.com/ ; (001) 707 552 2006
Treecraft Distillery
Treecraft Distillery is an innovative craft distillery located on the Treasure Island of San Francisco Bay Area. They are masters of the distillation process and the experimentation with new ingredients and techniques, like crafting gin distilled from honey-based spirit, using lavender and hibiscus as the primary botanicals, giving it a one-of-a-kind character. Other unique products are Earl Grey tea flavoured gin distilled from white wheat-based spirit with warm and spicy hints of nutmeg, cinnamon, bergamot orange paired with sweet and bitter orange.
https://www.treecraftdistillery.com/ ; (001) 415 271 3457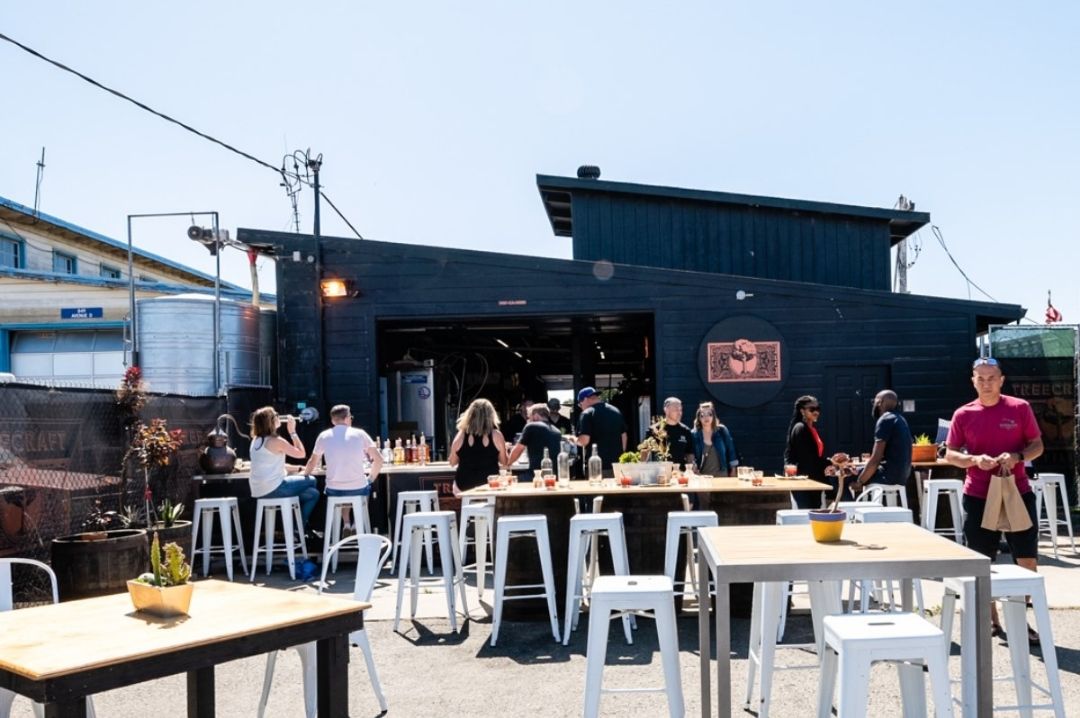 10th Street Distillery
And the last recommendation is the 10th Street Distillery located in San Jose and mastering the art of the single malt whiskeys in the old traditional American way. It is a young small-batch distillery founded in 2017 inspired by the Scottish whiskey with meticulous attention to detail. They supply peated barley from Scotland also mineral-rich water from Sierra snowmelt and are ageing their whiskey in bourbon barrels, which makes them a bit smoky, fruity, and well-rounded. Since the launch of their range, they gain many fans and winning lots of awards. A must-visit.
https://www.10thstreetdistillery.com/ ; (001) 408 458 5163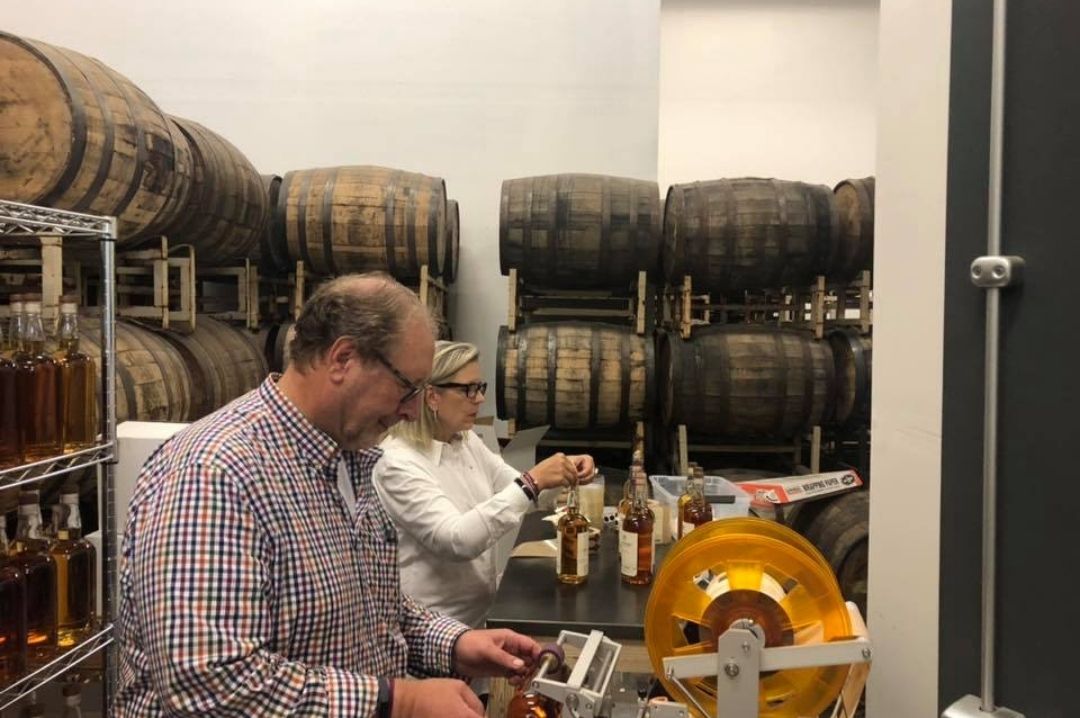 There are many more distilleries worth visiting in the area of the beautiful San Francisco so stay tuned for more in the following months.
South San Francisco Conference Center, 255 South Airport Boulevard, South San Francisco, CA 94080, United States.
Register Now
South San Francisco Conference Center, 255 South Airport Boulevard, South San Francisco, CA 94080, United States
Register Now