Best 10 Wineries to visit in the Mendocino County
Experience a wine induced getaway in Mendocino.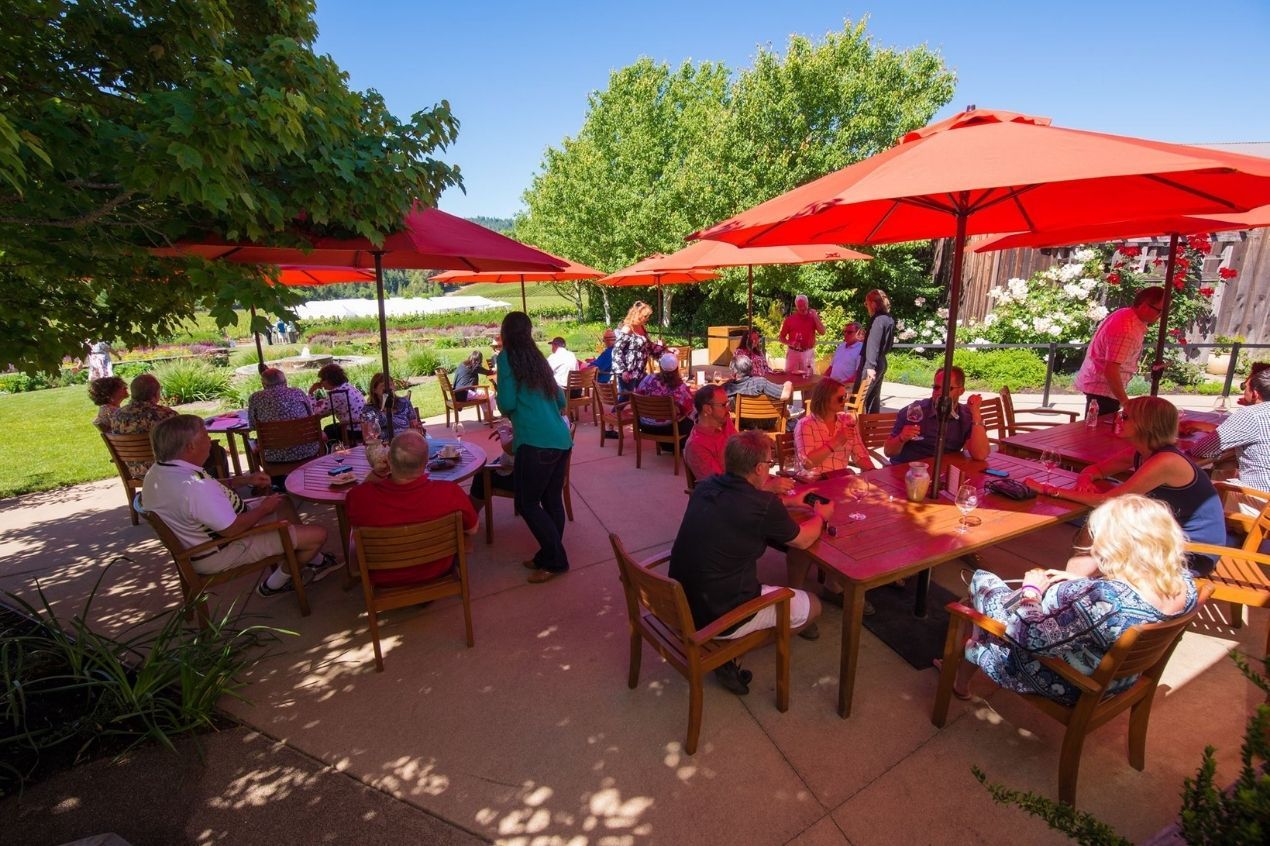 Need relief from your daily schedule? What about a day or end of the week trip only 60 miles north of Santa Rosa, yet many miles away in rustic charm and tranquility? If you're longing to taste excellent pinot noirs, sparkling wines made in the methode traditionelle style of France's Champagne area, and lively, delicious, fragrant white wines like riesling, gewürztraminer, and pinot blanc, without any snobbery, get in your car and head this way.
Here are the 10 best wineries that you can visit when you visit Mendocino County.
Goldeneye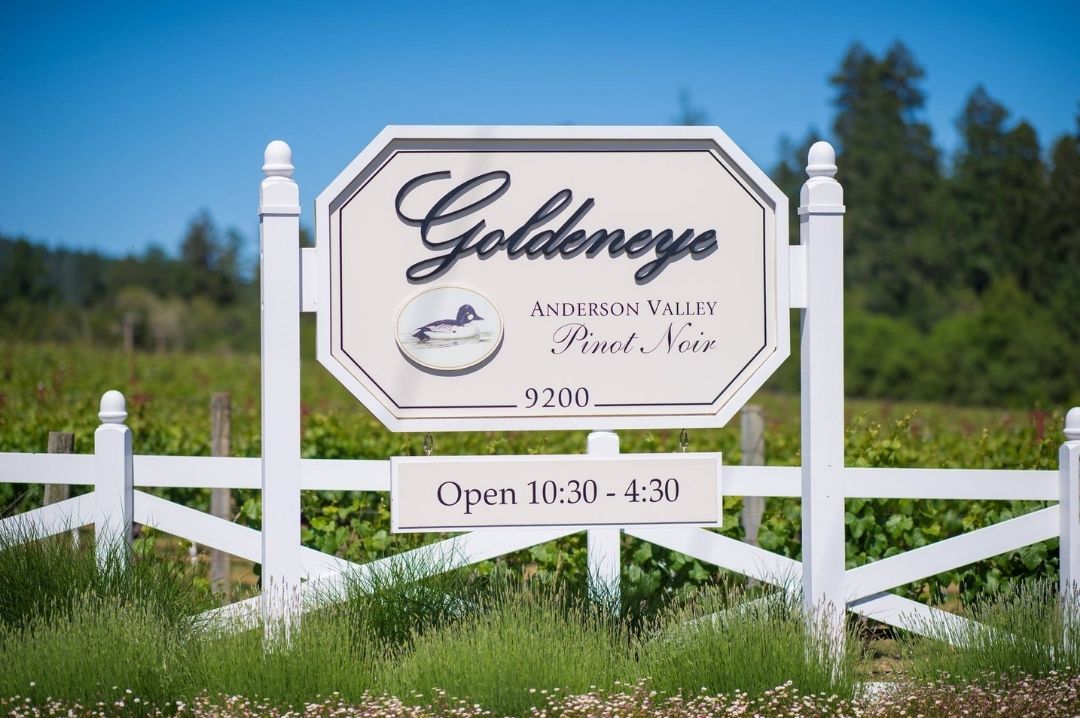 Goldeneye, Source Facebook
Celebrated vintners Dan and Margaret Duckhorn explored California looking for an appropriate estate for creating top-notch Pinot Noir of equal stature to the acclaimed Napa Valley wines they created at the Duckhorn Vineyards. Established in 1996, Goldeneye was one of the main wineries to gain a name for itself. With its fertile clay soils, marine-influenced climate, mild long days, and cooling fog and winds found inside what is currently known as the Anderson Valley AVA, the wines were made in ideal conditions.
Over the past two decades, Goldeneye has also lifted Anderson Valley's name as one of the world's incredible wine areas to watch out for. The cool impact of California's superb Mendocino Coast provides the idyllic setting to create cool-climate Pinot Noir with a particular feeling of the place.
Among their current releases are a brut rosé sparkling wine, eight pinot noirs, a gewürztraminer, and vin gris of pinot noir, all grown in the Anderson Valley. As opposed to the commonly accepted theory, the winery was actually named for a species of duck and not the 1995 Bond film featuring Pierce Brosnan.
Set against a picturesque setting of moving slopes, redwood forests, and grape plantations, Goldeneye offers the Anderson Valley's most exceptional visitor experience, as guests are encouraged to explore not only the wines but also the rugged beauty and elegance of Northern California.
Location - 9200 CA-128, Philo, CA 95466, United States
Albertina Wine Cellars
Albertina Wine Cellars, Source Facebook
Located in Hopland in the heart of Mendocino County, Albertina Wine Cellars is owned and operated by Fred and Alberta Zmarzly. All of their wines are estate-bottled, with hand-picked grapes from their own mountain vineyard. The thin soils of their mountain vineyard force the vines to continuously struggle, producing smaller berries with more intense flavors and color. The low yields of 3 tons per acre results in concentrated fruit flavors. The Zmarzlys own and operate the mountain vineyard, with Penny Gadd Coster as their winemaker.
You can have a picnic in their vineyard during designated weekend dates. You can bring your own picnic too, and they will supply the wines and refreshments. Have your picnic in the middle of their vineyard on an oak-studded knoll, with 25-mile views of the surrounding mountains and valley floor below. The owner guarantees to give the money - including the shipping charges - back if you don't like the taste of their Cabernet Sauvignon and don't agree that it is delicious, fruity with soft tannins, and very drinkable.
Location - 4601 Co Rd 110, Hopland, CA 95449, United States
Pacific Star Winery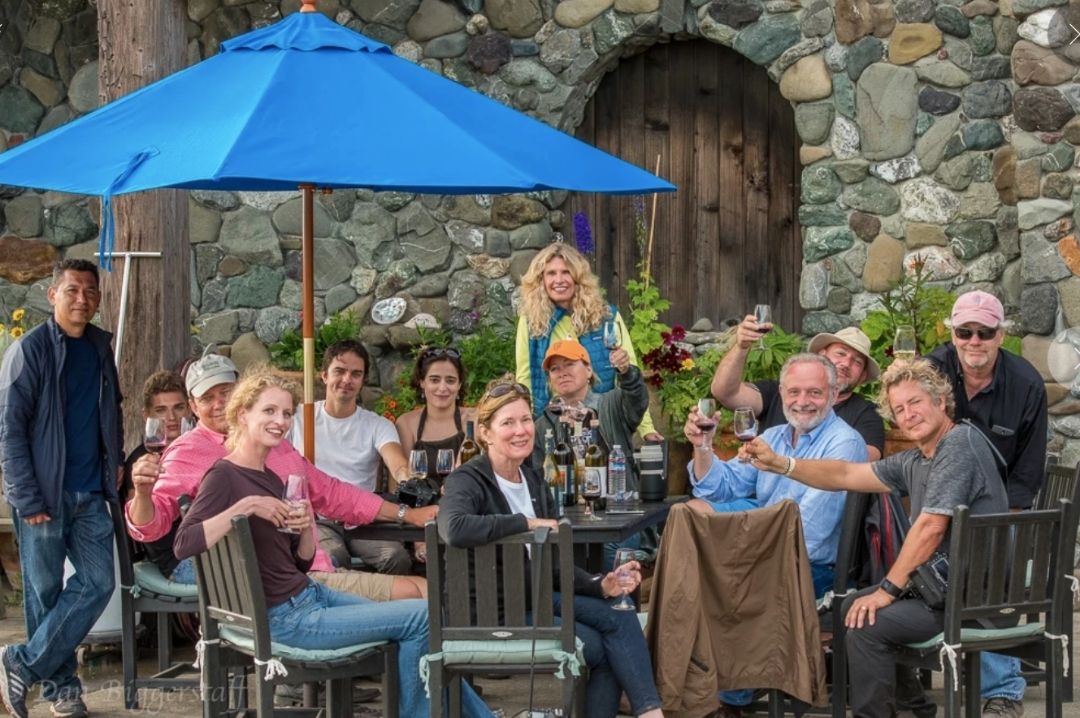 Wine Club, Source Website
Perched right on the edge of the wild blue Pacific, Pacific Star has welcomed guests for 30 years. Classic, as well as rare and unusual varietals and blends, are their specialty, with grapes sourced from Mendocino County's heritage vineyards. They encourage guests to bring a picnic and experience the amazing forces of nature and incredible views of the Pacific Ocean. Whales pass by just off the rocks and sea, and the birdlife is vibrant. Their friendly and casual tasting room awaits your visit!
Location - 33000 CA-1, Fort Bragg, CA 95437, United States
Nelson Family Vineyards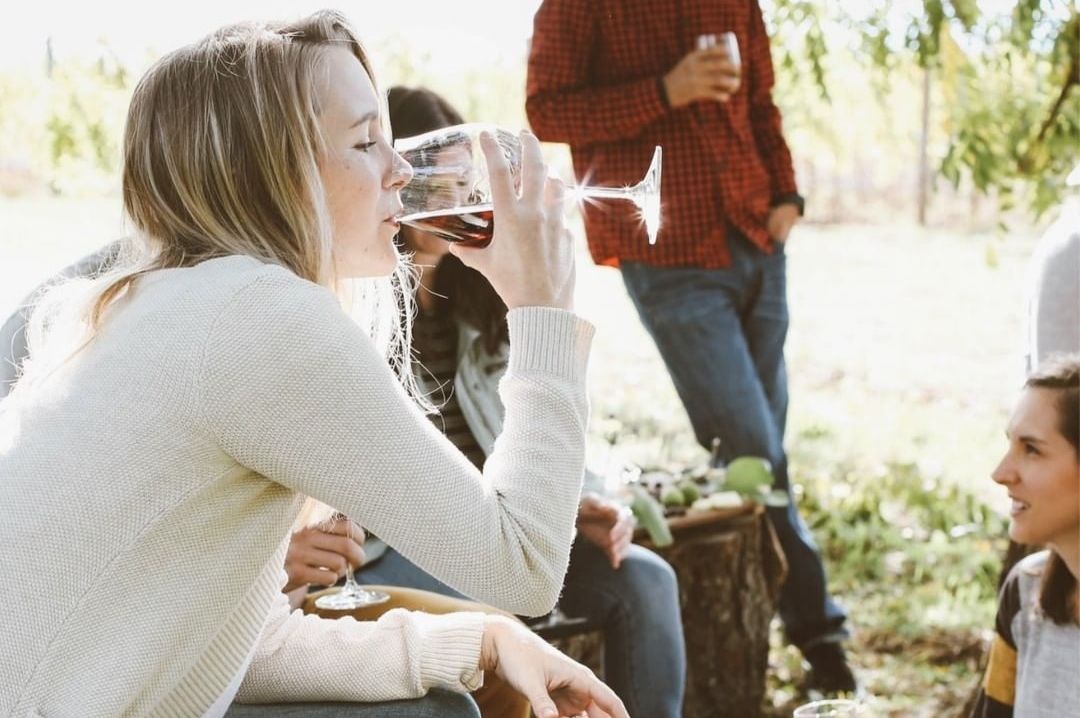 Nelson Family Vineyards, Source Instagram
Nelson Family Vineyards is one of the most beautiful family-owned ranches in Mendocino County. Over 2000 acres with spectacular views of the vineyards, Bartlett pear orchards, olive trees, redwood groves, and 200-year-old oaks make this one of the most desired stops for wine and nature enthusiasts. They invite you to visit their tasting room, where you can experience the passion you will only find in a family-owned boutique winery.
The philosophy of winemaking at Nelson Family Vineyards is simply to retain the essence of the grapes that they strive to perfect. Chris Nelson has been at the helm of winemaking since the first vintage in 2003. From their humble beginnings in his grandmother's garage Chris has grown the winery into a first-class facility where he makes estate wines for Nelson Family Vineyards as well as creating wines for many other Mendocino County wine brands.
While the belief that "Great Wines are Born in the Vineyard" is at the core of Nelson Family Vineyards, having top-notch equipment, an experienced winemaker, and a lot of patience is essential to realizing the wines that they are so proud of.
Location - 550 Nelson Ranch Rd, Ukiah, CA 95482, United States
Parducci Wine Cellars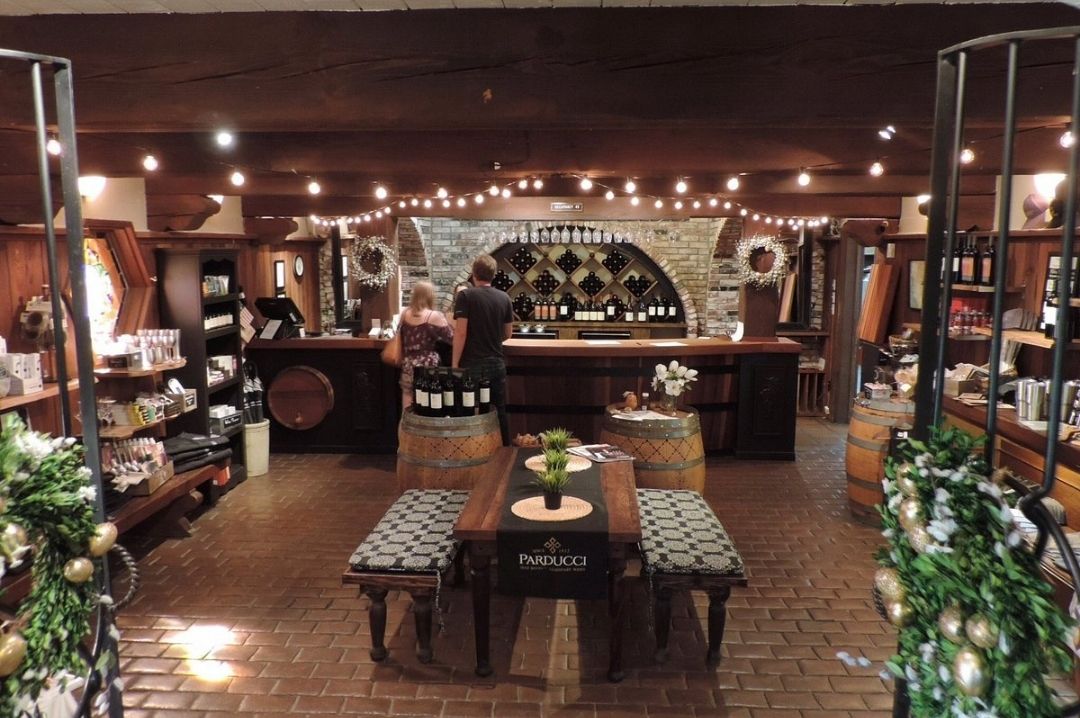 Parducci Winery, Source TripAdvisor
Founded in 1932, Parducci Wine Cellars is the longest-running winery in Mendocino County - America's greenest wine region. With nearly a century of experience, they are bound to a tradition of making wine that you can trust will be delicious. They don't just check the box on sustainability; they are re-writing the manual through innovative practices that mimic and enhance natural processes.
Parducci Winery started as the dream of a stowaway 16-year-old traveling from Italy to San Francisco in 1912. The Mendocino winery was hand-built without electricity by a father and four sons. The vineyards were tilled before the tractor was invented. The first bottles were filled with hoses and corks pounded in with mallets. Together they built more than a winery; they built a legacy. A legacy that is honored today with True Grit Reserve Wines.
Location - 501 Parducci Rd, Ukiah, CA 95482, United States
Baxter Winery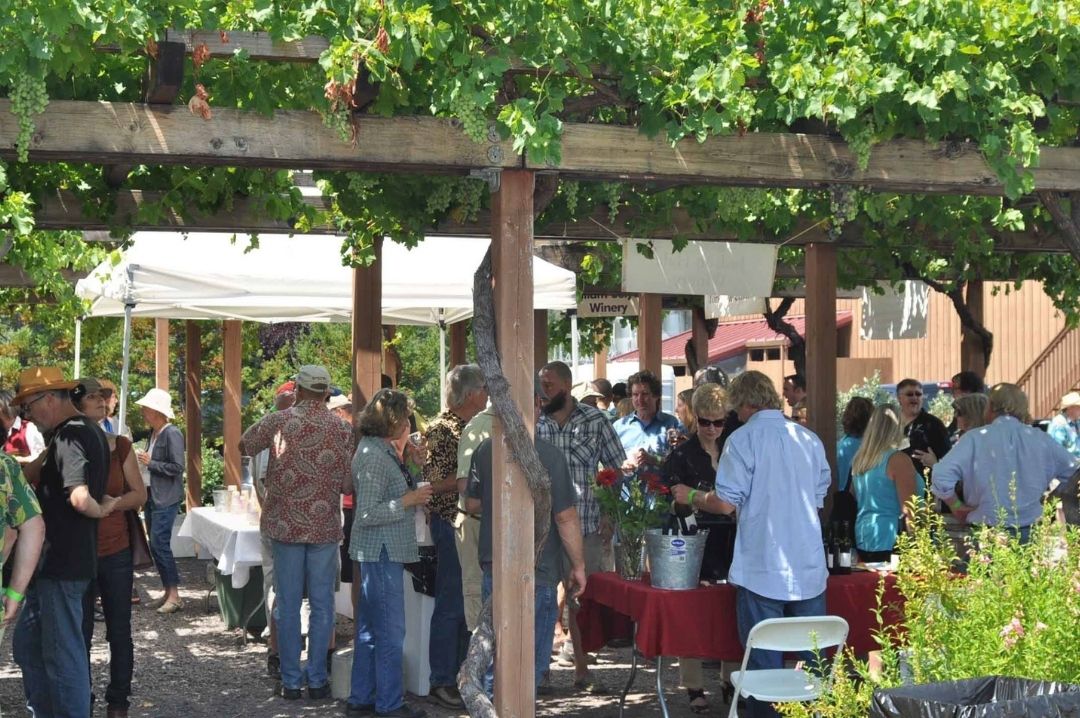 Baxter Winery, Source Facebook
Phillip Baxter of the Baxter Winery, studied winemaking at UC Davis before spending a six-month internship at a winery in Burgundy, France. There he contributed to wines from 33 different vineyards from village to grand cru wines, ranging from Pommard to Gevrey-Chambertin. This experience heavily influenced Phillip's approach to winemaking - he learned traditional methods that he continues to use to this day.
Another shaping influence in Phillip's career is his veteran winemaker father, who he worked alongside for many years and who originally inspired him to enter the field of winemaking.
Baxter wines are truly made by Phillip's own hand, with traditional French cellar techniques such as a five-day cold soak slow wild yeast fermentation punch-downs done by hand, a gentle basket press, and an extra-long aging regime with minimal intervention. They age their wines in 100% neutral French oak barrels to ensure the vineyard and fruit are the focus, not the oak. Their fruit is always hand-harvested and often fermented partial whole-cluster. The craftsmanship and quality show through in the finished wines.
Location - 8660 CA-128, Philo, CA 95466, United States
Brutocao Cellars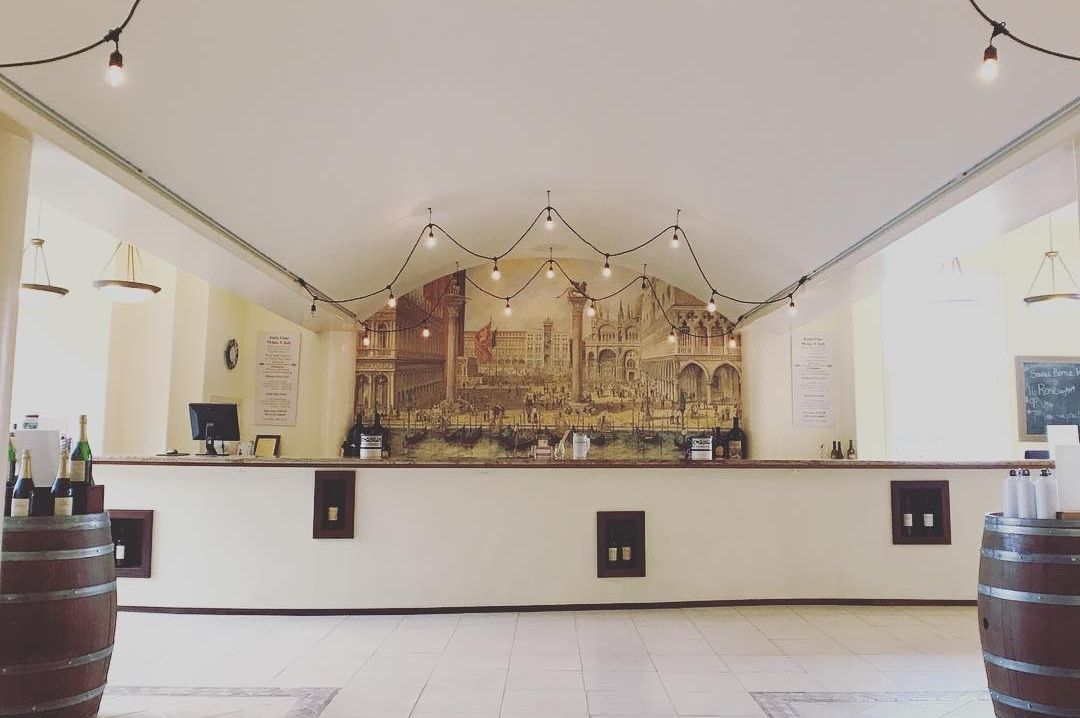 Tasting Room, Source Facebook
In 1991, the present-day Brutocao winery was built, and their first Estate vintage was produced. Around the same time, Leonard's three sons, David, Len, and Steve, joined the family business. David, the Director of Winery operations, wears many hats and works side by side with their winemaker to produce their hand-crafted estate wines. Len runs the vineyard operations, following in his grandfather's footsteps. Steve gained his experience in wine sales and marketing, eventually taking the reins as CEO of Brutocao Cellars.
In 2009, the family welcomed winemaker Hoss Milone to the team. Hoss is a fourth-generation winemaker whose experience growing up in his own family's vineyards, watching his grandfather and father produce Mendocino wines, and even working in a cooperage (barrel production) has made him an integral part of their family's business. Years later, it was discovered that Hoss's grandfather tilled the land for their grandfather for the original vineyard - confirming that this was a match made in heaven.
Visit them at their beautiful tasting room, located in their Schoolhouse Plaza in the middle of downtown Hopland. Wine tasting is complimentary in their friendly tasting room. The plaza also includes 6 Olympic regulation bocce ball courts for your enjoyment!
Location - 13500 S. Hwy. 101 Hopland, CA 95449
Navarro Vineyards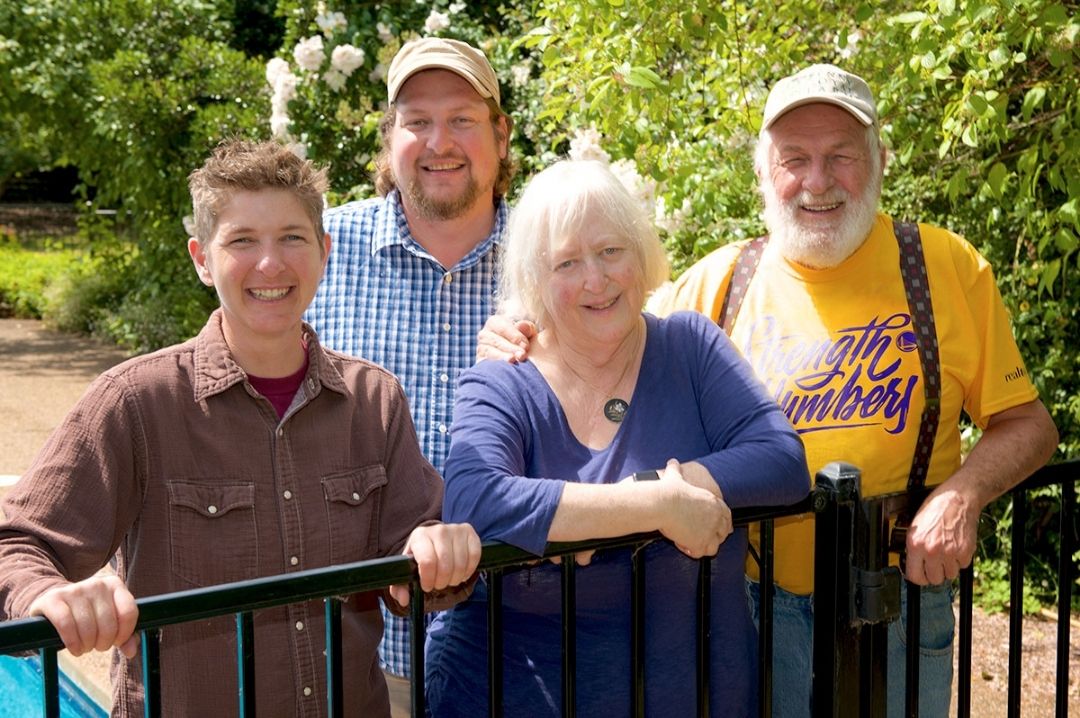 Navarro Vineyards, Source Website
Ted Bennett and Deborah Cahn fled Southern California for a simpler life in Anderson Valley and planted their first vineyard in 1974. Their Navarro Vineyards wines are now known for their freshness and finesse, with their muscat Blancs, gewürztraminers, and rieslings winning multiple gold medals every year. Their Chardonnays and pinot noirs are excellent, too, made by Jim Klein in an elegant, mouthwatering style. The tasting room is rustically simple and small, the staff attentive and enthusiastic. Seating areas outside offer lazy-day views of the valley. Navarro wines are sold largely through the tasting room, wine club, and direct order. Visiting the winery is the best way to discover these gems.
Navarro's crew has busily assembled picnic tables and created an expanded garden space in anticipation of accommodating in-person outdoor tasting; You can make an online reservation or call their friendly staff and arrange your visit.
Location - 5601 CA-128, Philo, CA 95466, United States
Pennyroyal Farm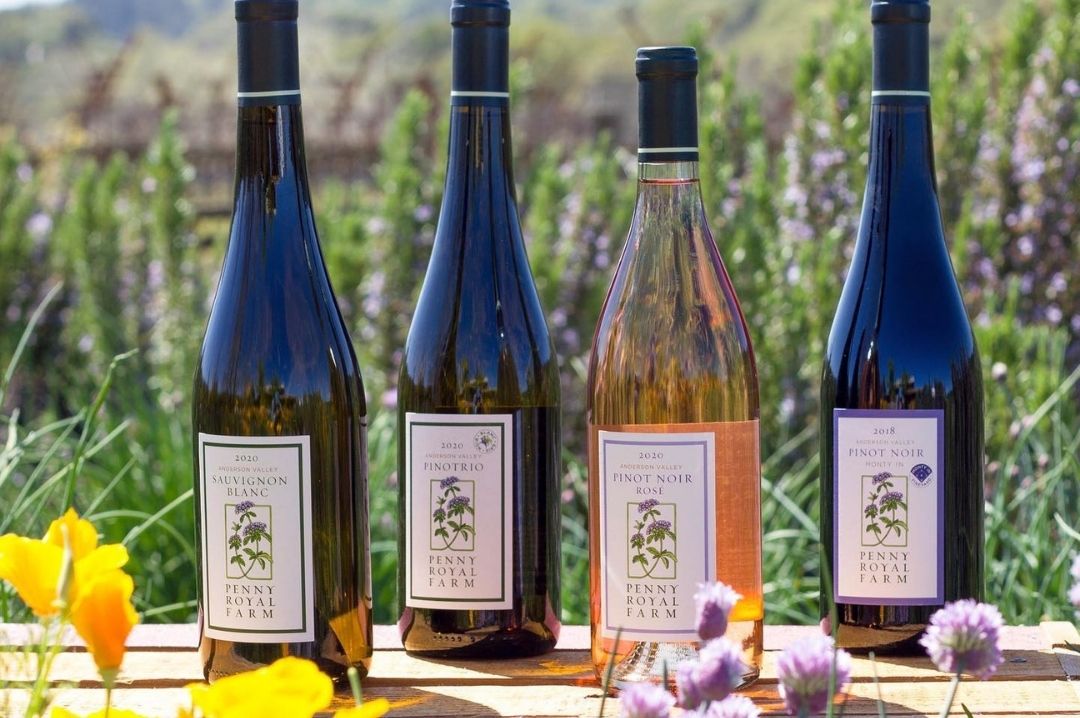 Wines by Pennyroyal, Source Facebook
This Bennett-Cahn sister winery, Pennyroyal Farm, includes a creamery, where Sarah Cahn Bennett oversees the cheesemaking, using milk from the family's goats and sheep. She and her brother, Aaron Cahn Bennett, have brought an ultimate experience vibe to Pennyroyal, with its line of wines, cheeses, farm tours, sparkling wine brunches, and pairing opportunities. Pennyroyal is an Anderson Valley institution with a farm-first philosophy.
Stop by their Tasting Room, where their wine, cheese, and farm fare are available for curbside pick-up (Mon-Sun with pre-order), or book a reservation for a Farmstead Experience. Seasonally, they host Farm Events in Boonville, beyond, or online!
Enjoy a guided tour of their farmstead creamery and vineyard - including a walk-through of the solar-powered barn to meet their animals - and learn about the integrative methods behind their handcrafted wine and cheese. Conclude the experience with a cheese tasting for everyone and wine or juice for youth and non-drinkers.
Location - 14930 CA-128, Boonville, CA 95415, United States
Handley Cellars Winery
Handley Cellars Winery, Source Facebook
Handley Cellars is a small family-owned winery in California's Mendocino County. Bonded in 1982, they produce around 12,000 cases of wine a year. The quality starts with their Estate Vineyards in Anderson Valley. They are located at the northwest end of the Anderson Valley on 59 acres of the original Holmes Ranch. Still standing on the property are the now-refurbished ranch house, barn, and the original water tower. At Handley Cellars, they offer a wide variety of wines that complement today's diverse cuisines. Winemaker Randy Schock seeks to make balanced wines that possess distinctive varietal characteristics, wines that reflect the soil and climate in which they were grown. Handley's beautiful tasting room is located 6 miles northwest of Philo, California, on Highway 128. They offer tours by appointment, and their garden courtyard is open for picnics. Stop by to try their selection and, while visiting, enjoy their unique display of folk art collected from around the world.
They work to encourage healthy, living soils, which in turn support the grapevines and yield flavorful fruit which shows varietal character and regional attributes.
Handley Cellars completed the CCOF Organic certification process for grape growing because they believe that this helps to minimize their impact on the environment and creates a healthy workplace for their employees. They have taken additional steps to support environmental conservation at Handley, which include running the winery on 75 percent solar-powered electricity, installing an EV charging station onsite for their guests, and using non-toxic products in all possible aspects of running the winery.
Before your next visit to their winery, please call ahead and request a tour of the Estate Vineyard to see these processes in action.
Location - 3151 CA-128, Philo, CA 95466, United States
Header image: Goldeneye, Source Facebook
South San Francisco Conference Center, 255 South Airport Boulevard, South San Francisco, CA 94080, United States.
Register Now
South San Francisco Conference Center, 255 South Airport Boulevard, South San Francisco, CA 94080, United States
Register Now