48 hours in Sonoma Valley
Indulge in the Sonoma Lifestyle!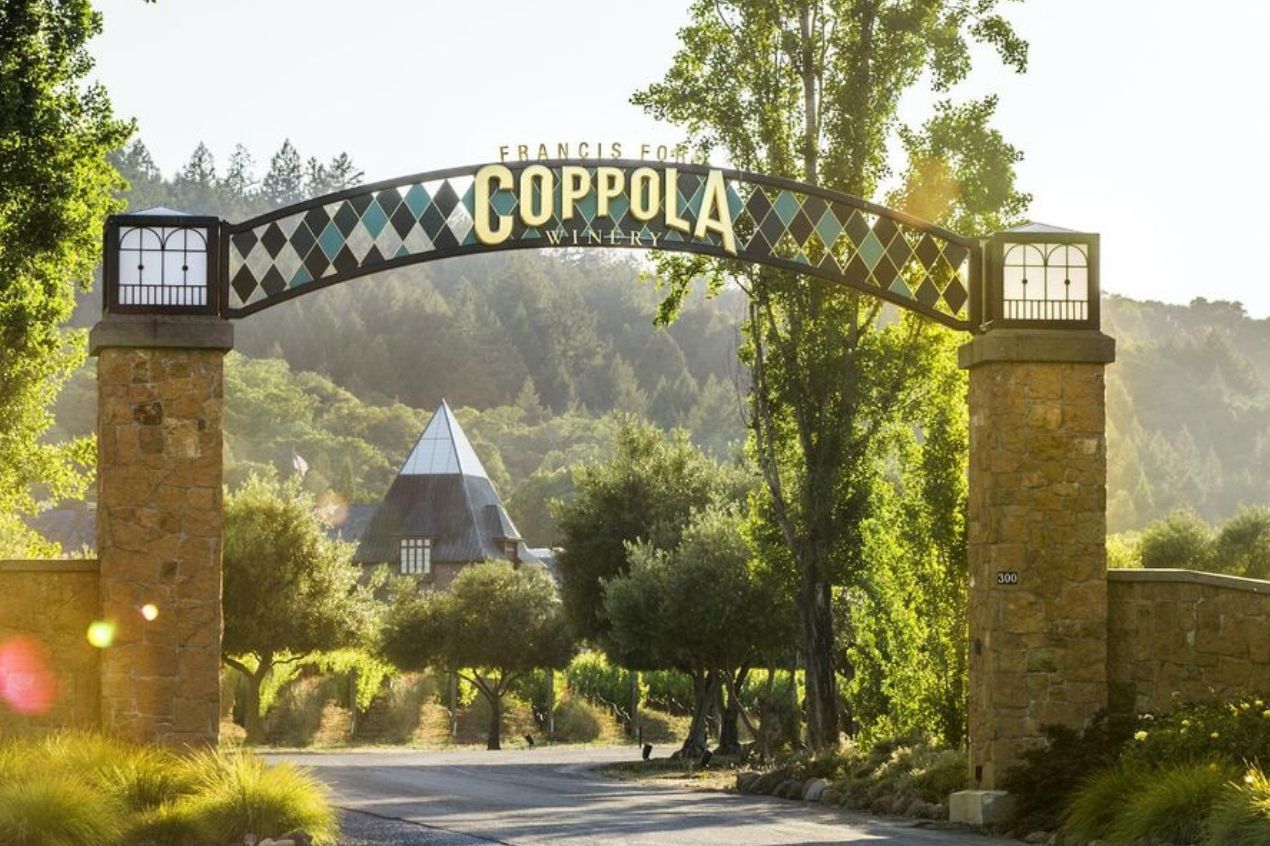 Immerse yourself in the Wine Country, experience the way of life in the community of Sonoma, which takes great wine, great food, the arts, history, and laid-back living and mixes it into an ultimate escape from the routine. Single out among the spots on these places to make your ideal 48 hours in Sonoma.
Where to Eat?
It's all about the produce in Sonoma; this land is blessed with some incredible fruit, vegetables, meat, and locally-made dairy. Locals care about the quality of their food, and this is reflected in the abundance of fantastic restaurants in the area. Here are our favorite places to eat in Sonoma:
Basque Boulangerie Cafe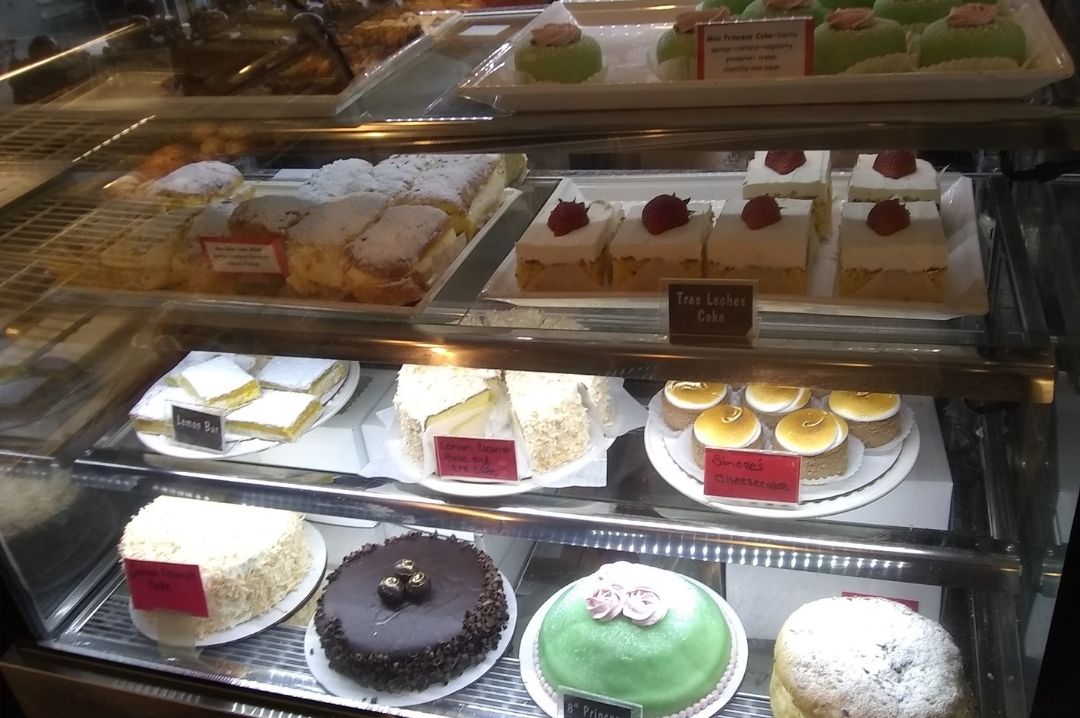 Desserts, Source Facebook
Basque Boulangerie Café opened on the historic square of Sonoma in 1994 with an old-world feeling of an original French bakery. It is a second-generation bakery, originally started in Sonoma in 1956 as the Sonoma French Bakery in the Sebastiani Theatre building.
"The Basque", as they are affectionately known by locals and return customers, specializes in the light crumb, crisp sourdough bread, and assorted sweet French or Parisian style bread, Danish, morning rolls, cookies, pastries, desserts, and cakes in their lively café, as well as delivering these fresh products daily to their wholesale customers.
Over the past 20 years, the café has become the town's gathering spot where locals meet for coffee and fresh pastry or sandwich. It offers an extended café style menu available all day, which is authentic and healthy and features homemade specialties that are made fresh daily. The aroma of freshly ground organic coffee beans fills the air while their baristas prepare coffee drinks. Visit the café for a fun and delicious experience. It is their passion to bring a little piece of France to you, and with their long history of baking, they hope their products are allowed to grace your table!
Location - 460 1st St E, Sonoma, CA 95476, United States
The Girl & the Fig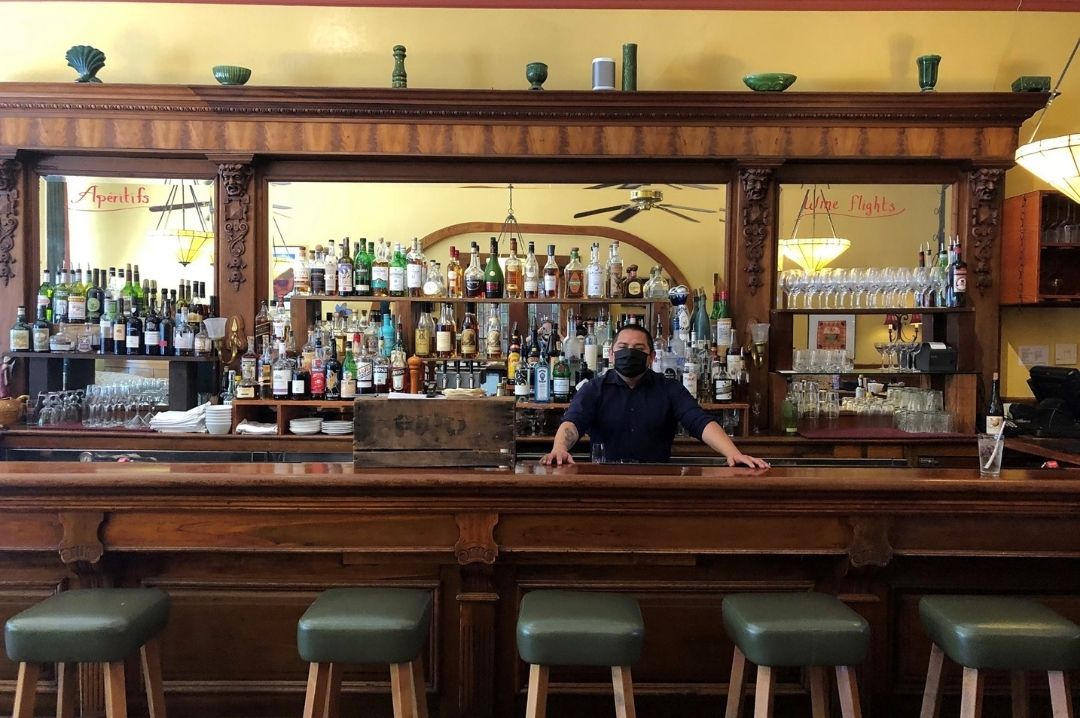 The Bar, Source Facebook
The Girl & The Fig is a restaurant with country food with a French passion. They are blessed to live & work in a beautiful place with fertile land and talented producers. They know where most of the food products are coming from, and many of these ingredients are actually farmed by their own staff. Join them, relax, have a nice meal with a glass of wine or a cocktail. Tell a story, laugh a bit, create a memory and share their passion. Try the blood orange margarita or the lavender mojito and a grilled cheese sandwich.
Location - 110 W Spain St, Sonoma, CA 95476, United States
LaSalatte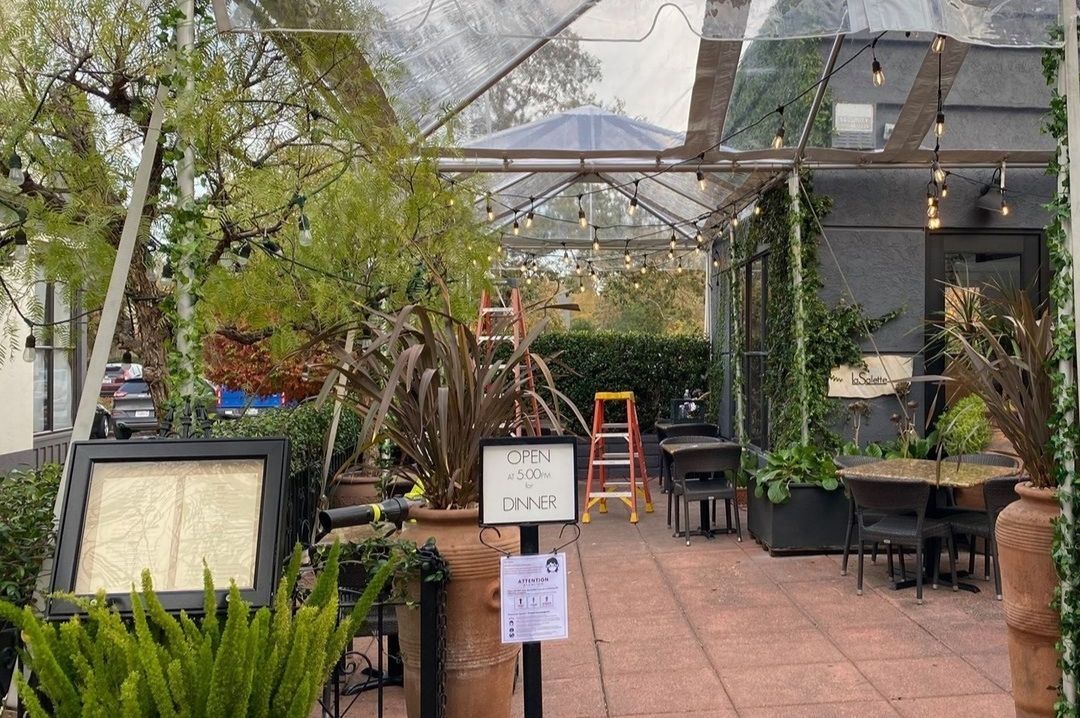 LaSalatte, Source Instagram
Located in a picturesque alley off of Sonoma's main square, LaSalatte offers modern Portuguese fare to be enjoyed against the backdrop of the romantically decorated interior. This beautifully rustic restaurant is placed amidst historical buildings in the bustling central plaza, offering a contemporary Californian take on traditional Portuguese food. Expect a varied selection of seafood and braised meat dishes paired with rich, creamy flavors and plenty of garlic. Try the Tasca tasting plates, a Portuguese version of tapas, consisting of seven deliciously contrasted plates to share.
Location - 6757, 452 1st St E suite h, Sonoma, CA 95476, United States
El Molino Central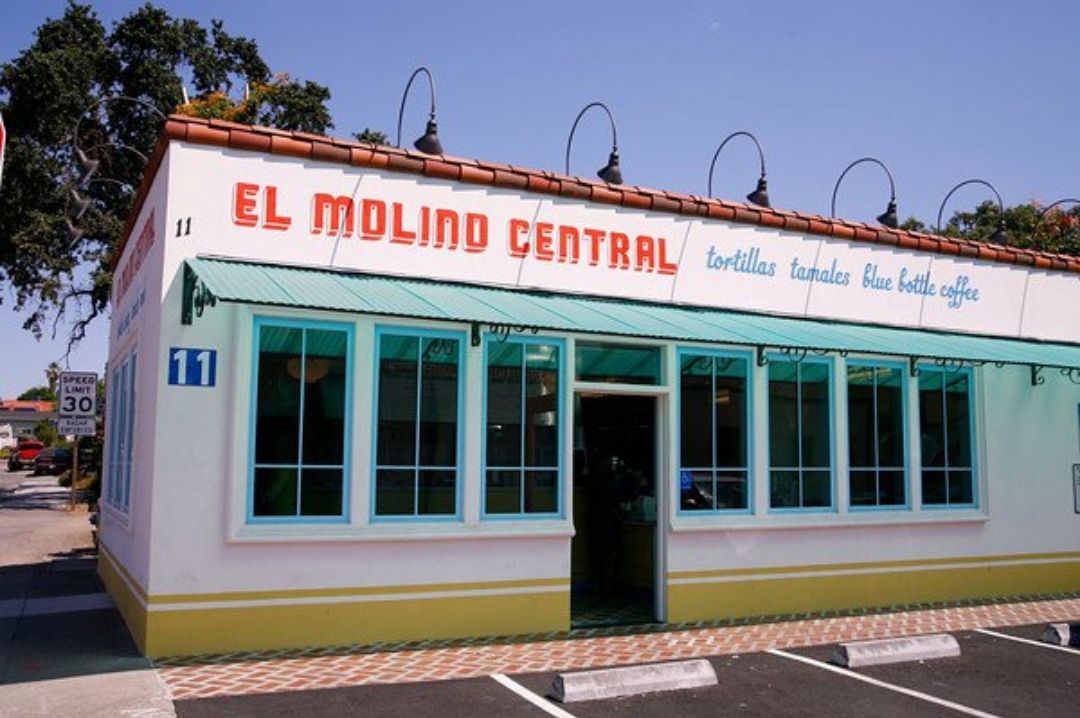 El Molino Central, Source Facebook
El Molino Central puts great pride and significant expertise into the creation of its Mexican food. Housed in an old Sonoma roastery, El Molino is a chic yet relaxed restaurant serving delicious Mexican classics. As it is owned by the same team who sell delicious tamales and homemade tortillas at Primavera in the San Francisco Farmers Market, El Molino promises great things for a great value. While inside seating is limited, the quaint patio accommodates guests wishing to take time over their tacos. Order the unusual potato tacos, the enchiladas suizas, the spicy chilaquiles, and the daily tamales. In the morning, El Molino Central serves Blue Bottle coffee to really awaken the taste-buds and perfectly complement their famous chilaquiles.
Location - 11 Central Ave, Sonoma, CA 95476, United States
Where to Drink Wine?
Sonoma is famous for its wine all around the world, and there are so many fantastic vineyards to visit in the area. Make sure to leave enough time to soak up all the vineyard vibes and have enough bread to soak up all the tastings. Here's our pick of the best:
Francis Ford Coppola Winery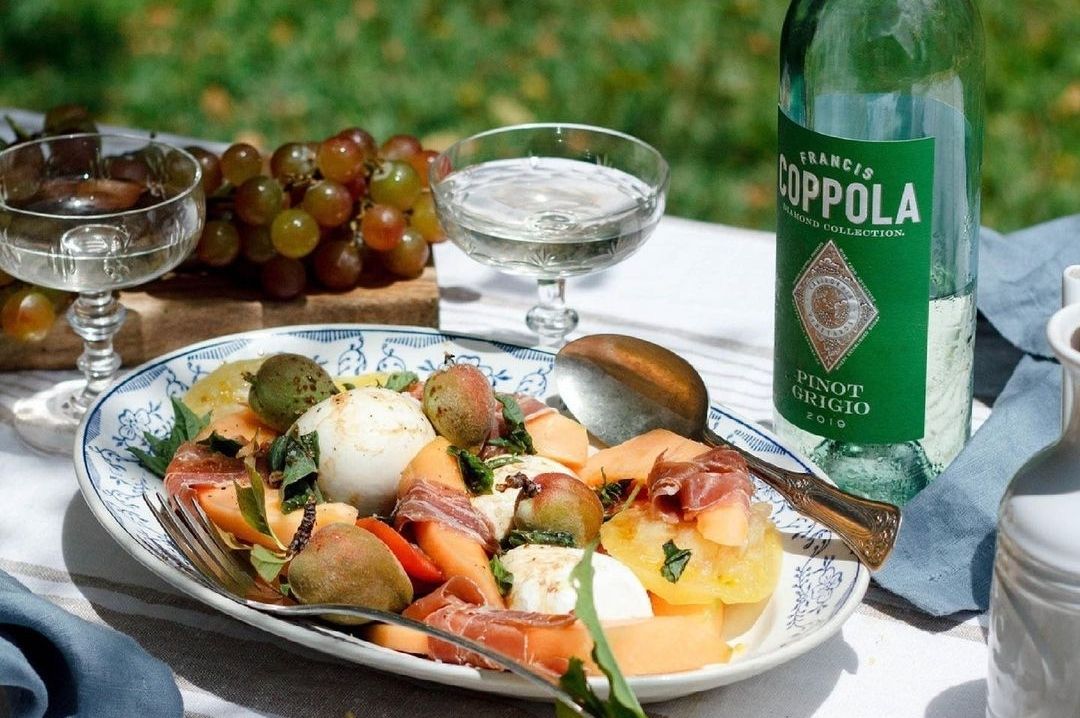 Spring Burrata Salad with Melon and Prosciutto, Source Instagram
There is something special about the winery of Francis Ford Coppola, the famous Hollywood director (of The Godfather fame). The winery is decorated with pieces of set and posters from some of his most famous films and has an old-world, glamorous Hollywood feel. They make over 40 wines on-site and have a variety of tasting and tour options on site. There's an incredible terrace outside for enjoying their Italian food (get the tomato rigatoni and chocolate mousse for pudding) and all the California wine in the sunshine, as well as an outdoor pool, which you can pay for the day entry into.
Location - 300 Via Archimedes, Geyserville, CA 95441, United States
Petroni Vineyards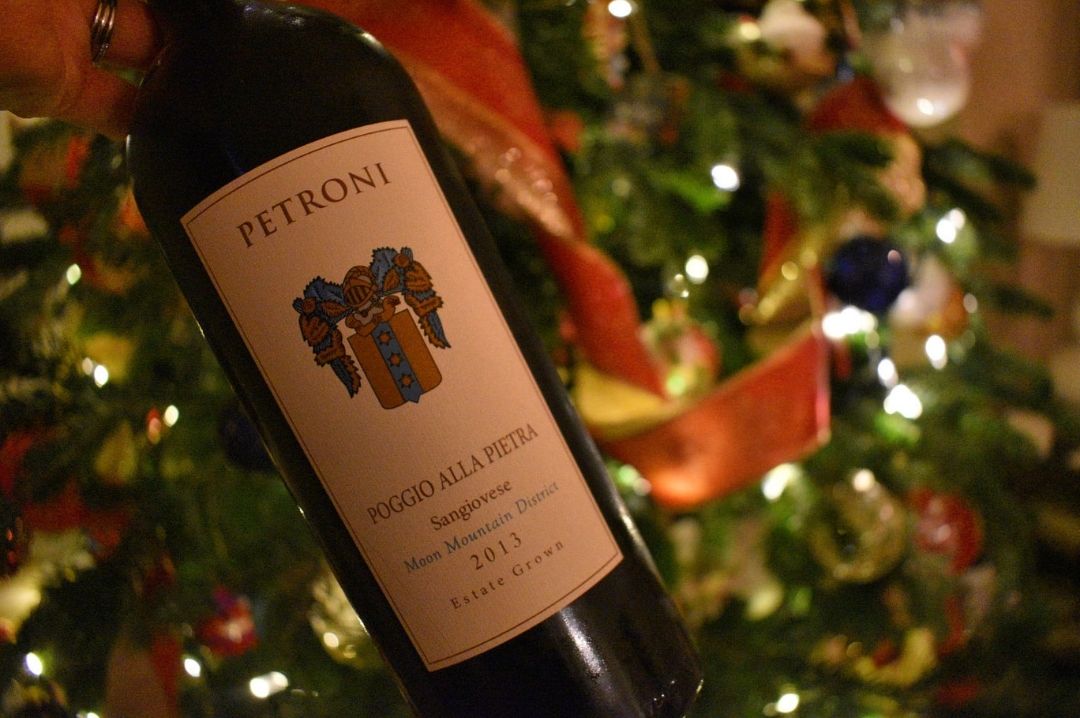 Celebrating Hanukkah with Petroni, Source Facebook
This is one of the best vineyards to visit if you're looking for an amazing view and even better wines. Founded by San Francisco restaurateur Lorenzo Petroni, Petroni Vineyards is located on a breathtaking 37-acre estate on one of the highest points in Sonoma Valley, the Mayacamas Ridge. There's something about this vineyard that just feels Italian, with all the old-world wines made on their land and the beautiful outdoor terraces for sipping wine in the sunshine.
Location - 990 Cavedale Rd, Sonoma, CA 95476, United States
St. Francis Winery & Vineyards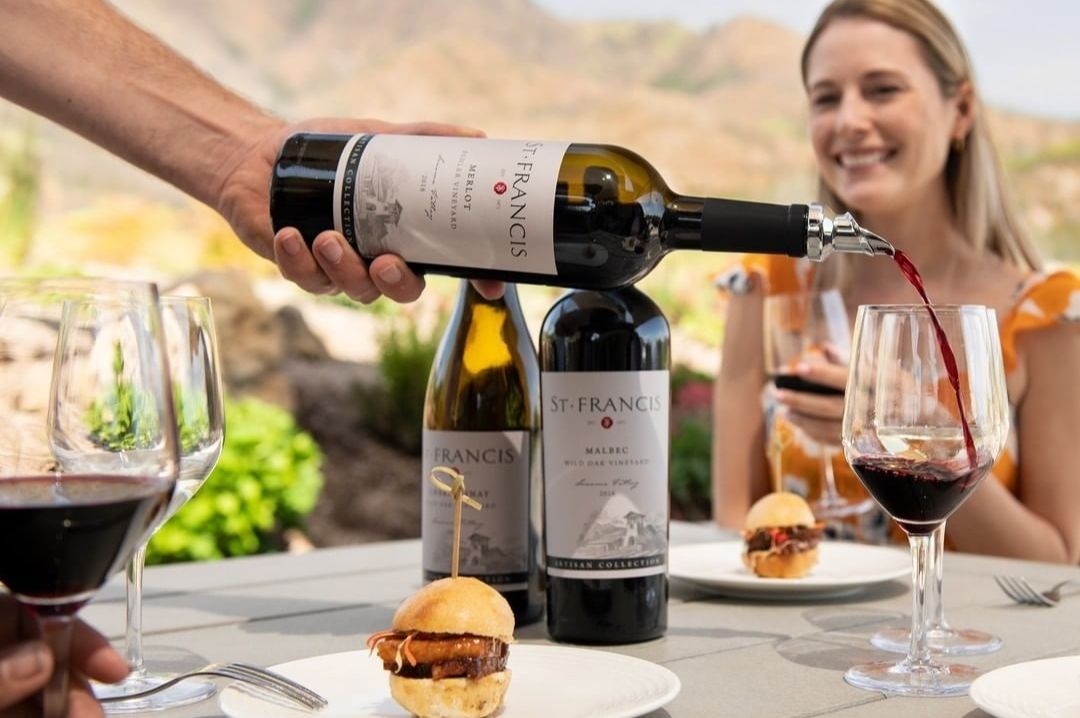 St. Francis Winery & Vineyards, Source Instagram
Established in 1978, St. Francis is a family-owned, certified sustainable winery dedicated to producing estate wines that showcase the unique terroir of the area. Enjoy picturesque views of the surrounding vineyards and Mayacamas Mountains from the mission-style tasting room, which includes a bell tower containing a 1,000-pound bronze cast bell that chimes each hour. St. Francis offers a superb, five-course wine and food pairing showcasing ingredients grown in the winery's garden, but book slots in advance.
Location - 100 Pythian Rd, Santa Rosa, CA 95409, United States
Scribe Winery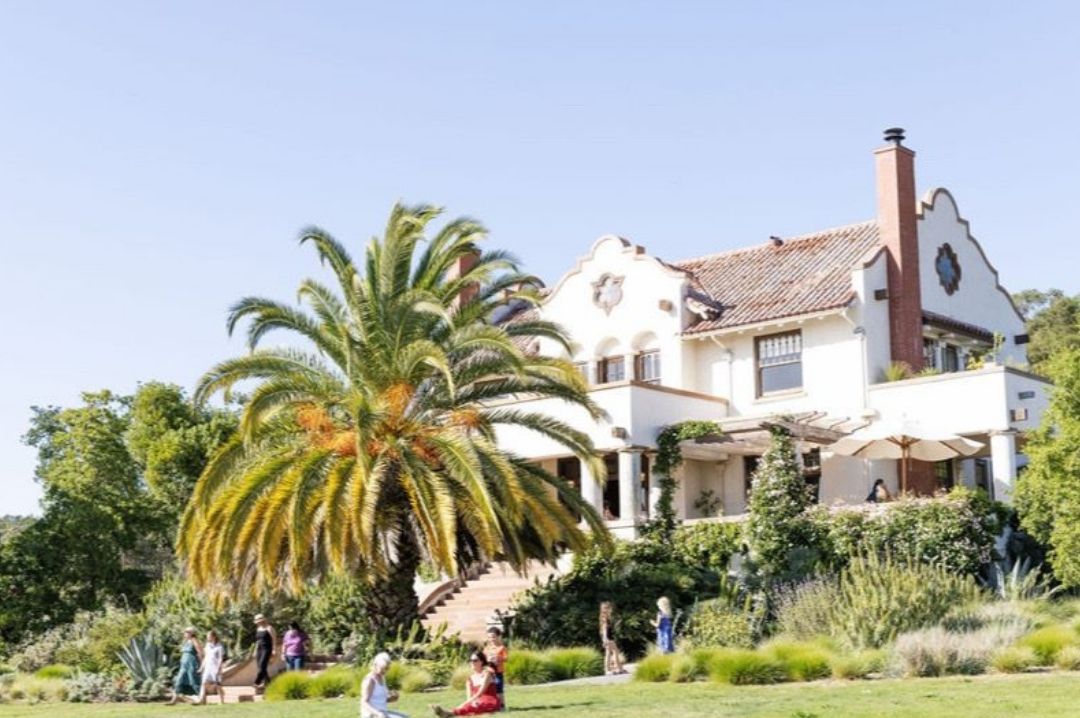 Hacienda lawn, Source Facebook
Scribe Winery in Sonoma produces vibrant, terroir-driven wines. The winery was founded in 2007 on a property that pioneered pre-prohibition Sonoma Valley winemaking. It is managed by fourth-generation California farmers and brothers Andrew and Adam Mariani.
Andrew and Adam believe that the best wines are a result of a healthy relationship between man and nature and that a vineyard managed in harmony with the greater ecosystem results in more site-specific wines that represent a sense of time and place. When vinified with non-interventionist methods, the result is a distinct wine that faithfully reflects what the vineyard naturally expresses.
Location - 2100 Denmark St, Sonoma, CA 95476, United States
Where to Stay?
There are a lot of fantastic hotels in Sonoma, from high-end stays to quirky boutique hotels. Here's our pick of the best hotels for a weekend break in Sonoma:
The Sandman Hotel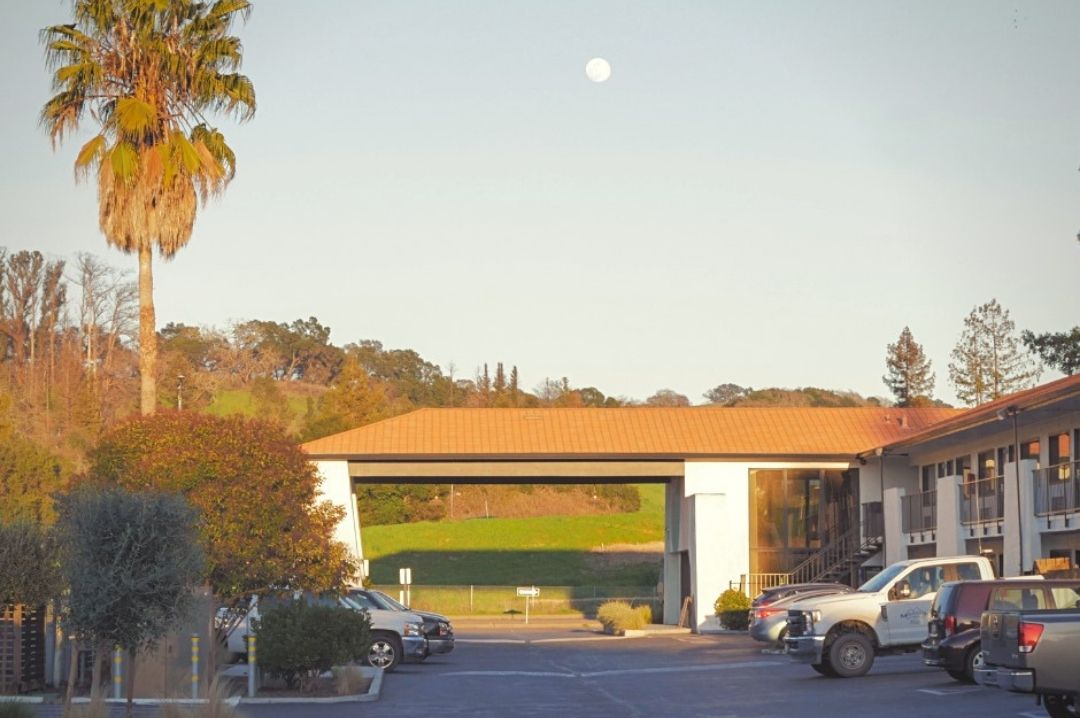 Stay at the Sandman, Source Facebook
The Sandman Hotel has it all – the convenience of a roadside inn and the character of a vibrant Wine Country hotel. The perfect place to experience the best of Sonoma County – a reasonably priced hotel, The Sandman is located just off US-101, mere minutes from the area's best wineries and breweries, outdoor activities, and downtown businesses. This Santa Rosa hotel features 135 fresh and airy rooms, each including free Wi-Fi, 37-inch flat-screen HDTVs, convenient kitchenette amenities, and Malin & Goetz bath products. There are some great facilities too, including a heated outdoor pool, soothing hot tub, and a Pool House & Bar. It's the perfect place if you're visiting Sonoma for the first time.
Location - 3421 Cleveland Ave, Santa Rosa, CA 95403, United States
Kenwood Inn and Spa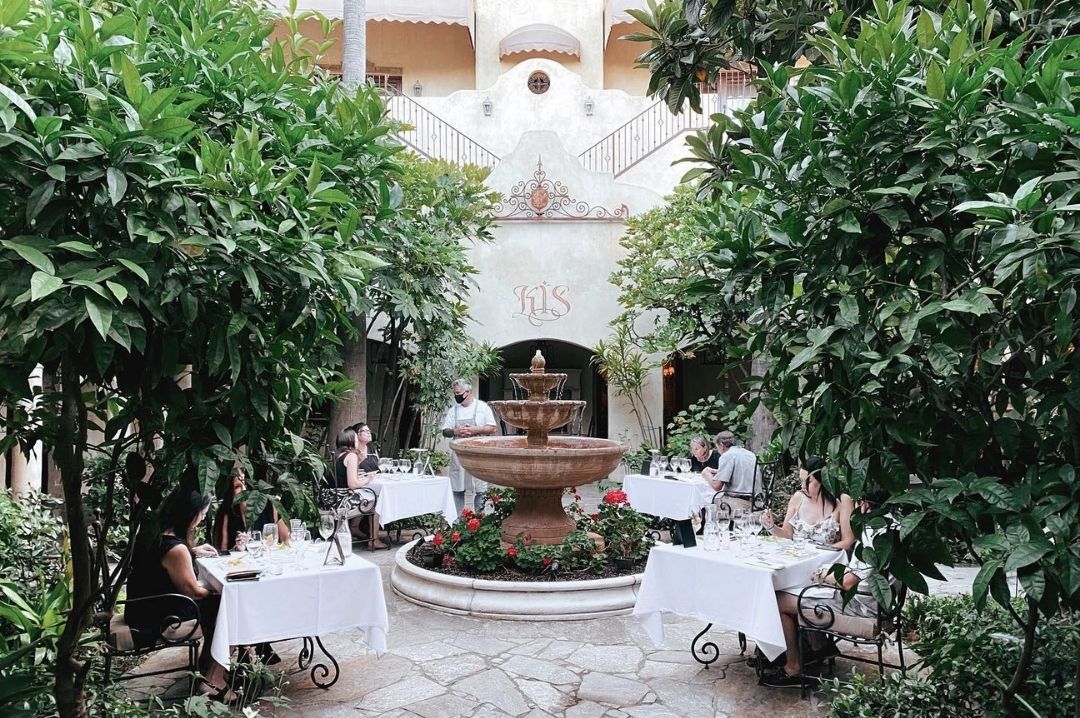 Kenwood Inn and Spa, Source Facebook
Discover one of Sonoma County's best-kept secrets in this wonderful 29-room resort and spa along Highway 12 on the southern edge of the small town of Kenwood. The handcrafted, Tuscan-style property includes a luxurious spa, a sparkling pool with two hot tubs, and a lavish breakfast buffet. Everything is designed for luxurious relaxation, making for perfect romantic getaways. Each room is different, yet all are posh palace retreats, with a fireplace sitting area, a castle-like ambiance of polished concrete floors and plaster walls set with iron-framed windows, and baths that are nearly large enough to live in. Recently extensively remodeled, the onsite spa offers personal attention in an exclusive environment with a full array of face and body treatments.
Location - 10400 Sonoma Hwy, Kenwood, CA 95452, United States
Inn at Occidental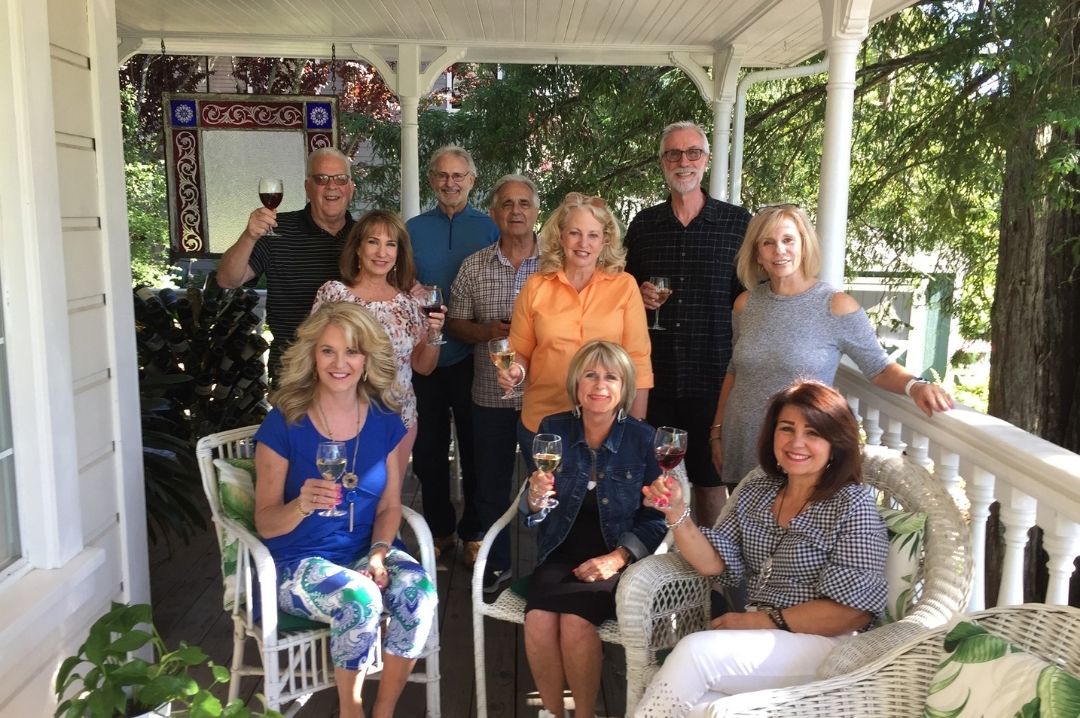 Occidental Friends, Source Facebook
The inn at Occidental is nestled amongst majestic redwoods in the charming village of Occidental, California. It has a great location – nearby to spectacular vineyards and orchards of Sonoma Wine Country, the stunning beaches and cliffs of the Sonoma Coast, and the meandering Russian River. The accommodation is decent – each of their 16 guest rooms features a flat-screen TV, luxurious bathrobes, WiFi, and a unique design.
Location - 3657 Church St, Occidental, CA 95465, United States
June events in Sonoma
Lavender Daze at Bees n Blooms
(June 5th to July 3rd)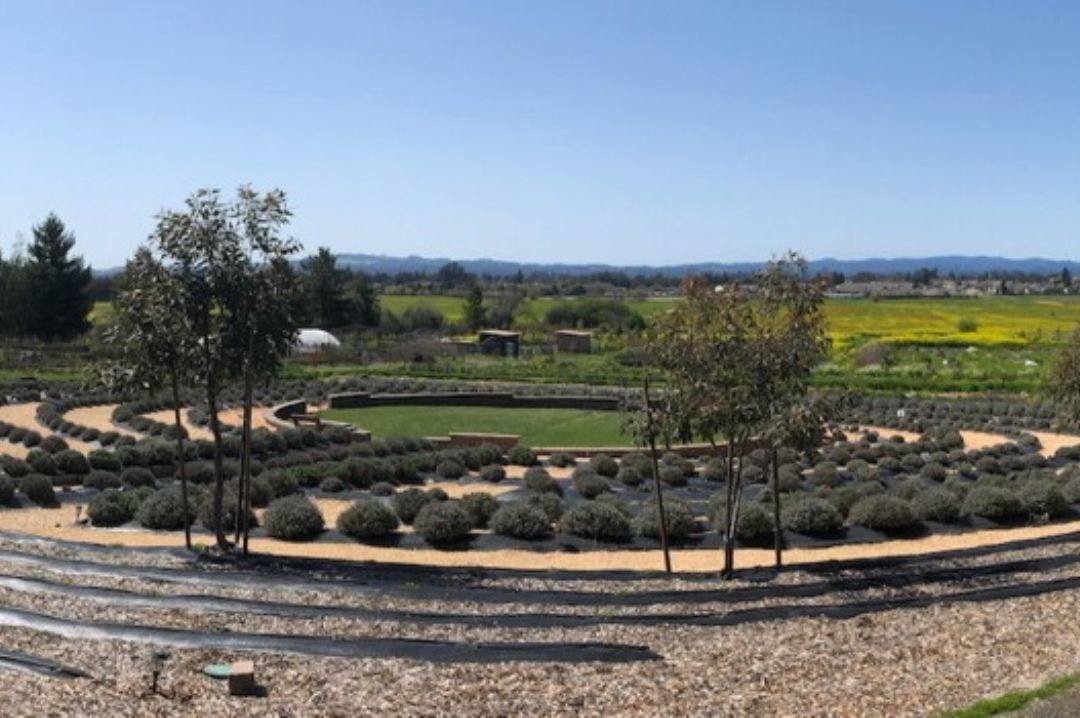 Bees n Blooms, Source Facebook
June and July are the summer months when all the lavender at Bees N Blooms is blooming with bright purple radiance. Come to walk the labyrinth, say "hi" to the geese, ducks, and chickens, stroll through the arced flower rows rippling out from the labyrinth, smell the floral essences, watch the bees hard at work, take pictures of the beauty, gaze up at Taylor Mountain park, listen to the hundreds of singing birds, and enjoy the expansive panoramic views.
Price: reservations will be required, $10 per car
Time: Farm Grounds and Farm Stand will be open from 10 am - 4 pm
Location: 3883 Petaluma Hill Rd, Santa Rosa, CA 95404, United States.
Art at the source open Studios
(June 12th)
Sebastopol Center for the Arts and Art at the Source looks forward to welcoming you to their free self-guided open studio tour of western Sonoma County. Since 1995, Art at the Source has offered Sonoma County artists an opportunity to show and sell their work. Each year art collectors visit Art at the Source studios to meet the artists, see their work, and purchase beautiful local art. The online gallery is available to view June 1-30.
Price - Free
Location - 282 S High St, Sebastopol, CA 95472
Brunch in the Vineyard
(June 13th)
Join Enriquez Estate Wines for the third annual Brunch in the Vineyard series! Enjoy award-winning wines, a delicious brunch from Perkins Catering Co., and live music from local musician John Vicino on Sunday, June 13, from 11 AM - 1 PM. All protocols and necessary precautions are followed to make sure you have a safe and enjoyable time.
Price - $50
Header image: Francis Ford Coppola Winery entrance, Source Instagram
South San Francisco Conference Center, 255 South Airport Boulevard, South San Francisco, CA 94080, United States.
Register Now
South San Francisco Conference Center, 255 South Airport Boulevard, South San Francisco, CA 94080, United States
Register Now