What's Happening in August in San Francisco?
Groove to live music, take a hike or go wine tasting. Here's what you can do throughout August in San Francisco.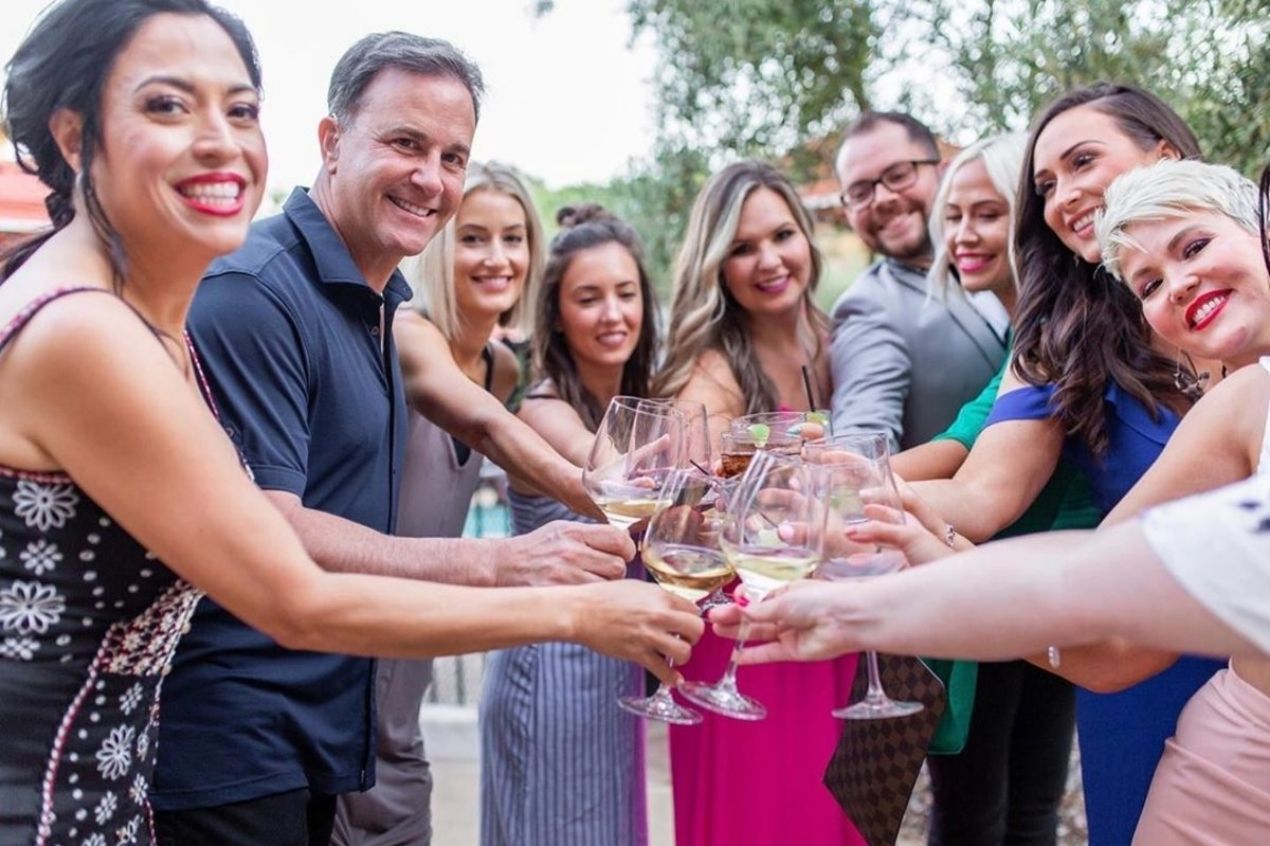 August in San Francisco is usually warm and sunny, the perfect time to be out soaking the sun around the city. Locals and vacationers will be out and about, grabbing a bite and a drink as they visit the well-known sights. San Francisco in August will be full of exciting events, from night markets to music festivals and more. Here's how to make the most of August in San Francisco.
Seasonal Mixology: Summer Edition
(Monday, August 2)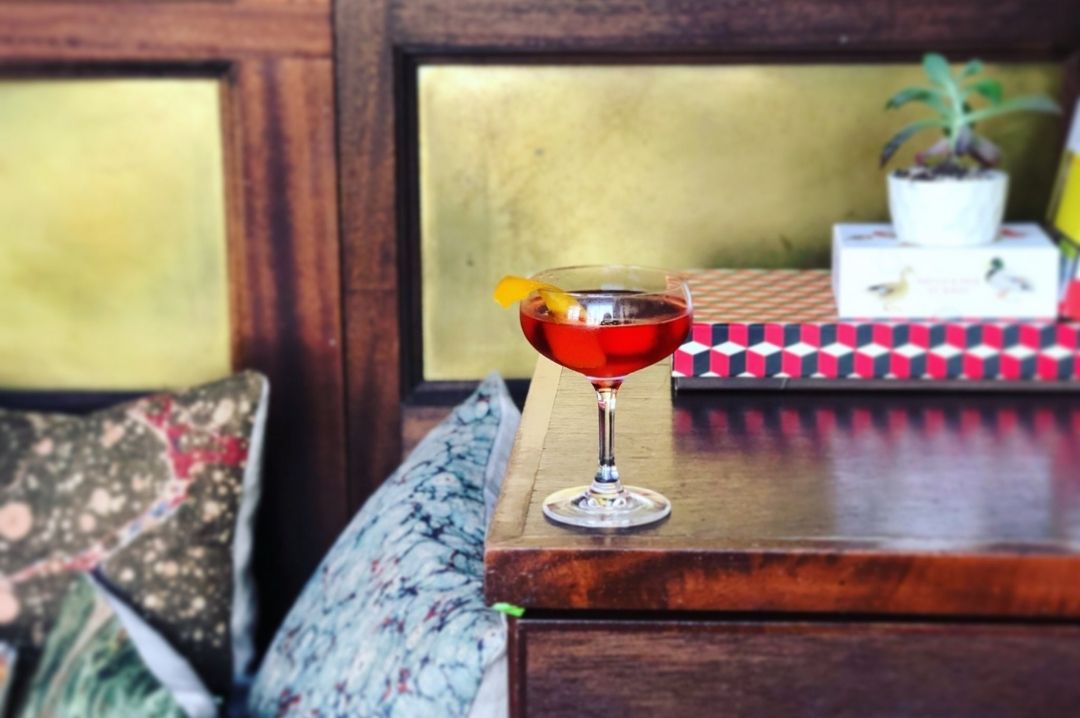 The Alembic, Source Facebook
Summer in San Francisco is a great opportunity to indulge in outdoor activities, going on drives and sipping amazing libations. This year, The Alembic has organized Seasonal Mixology, the perfect event to turn yourself into a cocktail connoisseur, and the perfect party host. The two hour class will take you through the history of mixology, help you understand the technicalities of mixing drinks and more.
Ticket holders will also get an opportunity to make four full-sized cocktails under the trained eyes of an instructor and engage in some light snacks and fun conversations. All of this in a gorgeous bar setting.
Price- $85
Where- The Alembic, 1725 Haight Street, San Francisco, CA 94117
Timings- 7 pm to 9 pm
Petaluma Music Festival
(Saturday, August 7)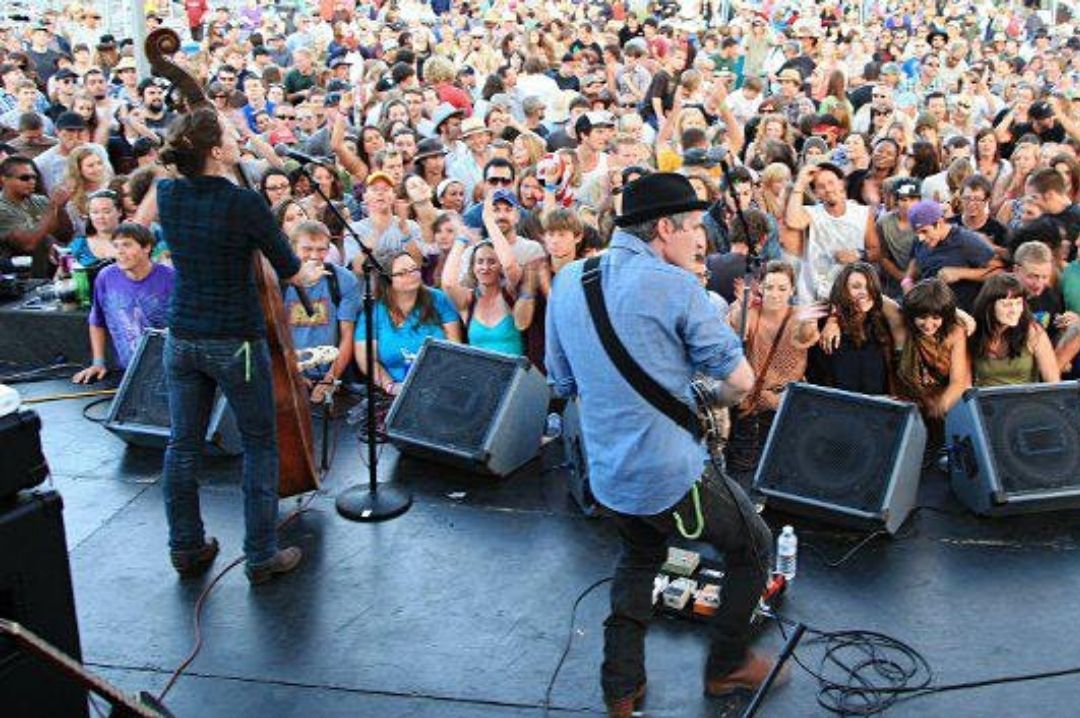 Petaluma Music Festival, Source Eventbrite
The 14th annual Petaluma Music Festival is back to being in-person. The 10-hour showcase will see 16 amazing artists come together and give San Franciscans an extravagant show. With the festival being a non-profit one, the organizers would love for a donation over and above the tickets so as to support the music dreams of local school students. The organization is involved with the music programs of SF schools and will donate all the proceeds from the festival to them.
There will be tickets available at the door for students aged between 13 to 17 for $25 with kids 12 and under get free admission with a paying adult. Only those people who have been vaccinated at least 2 weeks prior or receive a COVID negative result 72 hours prior will be allowed to enter the venue.
Price- $55 to $149
Location- Sonoma-Marin Fairgrounds, 175 Fairgrounds Drive, Petaluma, CA 94952
Timings- 11:30 am to 9:30 pm
Walnut Creek Moveable Feast- Downtown Food/Beverage Tours
(Every Wednesday of August)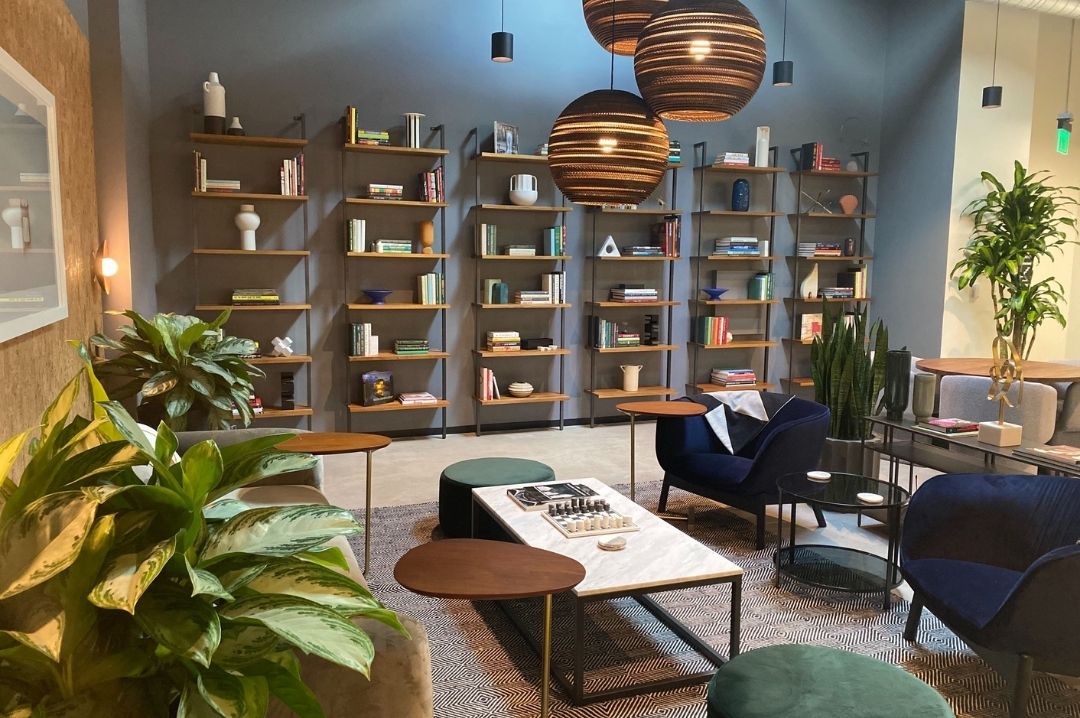 Walnut Creek Downtown, Source Facebook
Through every Wednesday of August, enjoy dining at three Walnut Creek restaurants. Laden with exclusive chef preparations, art and history exhibits, this one of a kind food and beverage tour will take you through a fine dining experience in San Francisco. Each week will have different places to visit with the exception of three restaurants which feature across two different weeks. Here's how the lineup will go:
Wednesday, August 4th, 2021
6 pm – Tour begins at Fountain Head
6:15 pm – Va de Vi Restaurant & Bar
7:15 pm – Torsap Thai Kitchen
8:15 pm – Benvenuti Ristorante
8:50 pm – End of tour
Wednesday, August 11th, 2021
6 pm – Tour begins at Fountain Head
6:15 pm – Sasa Walnut Creek
7:15 pm – Benvenuti Ristorante
8:15 pm – Rooftop Restaurant & Bar
8:50 pm – End of tour
Wednesday, August 18th, 2021
6 pm – Tour begins at Fountain Head
6:15 pm – Lokanta Grill & Bar
7:15 pm – Rooftop Restaurant & Bar
8:15 pm – Massimo Ristorante
8:50 pm – End of tour
Wednesday, August 25th, 2021
6 pm – Tour begins at Fountain Head
6:15 pm – Lokanta Grill & Bar
7:15 pm – Main Street Kitchen
8:15 pm – Bounty Hunter
8:50 pm – End of tour
Price- $130
Where- Fountain Head, North Main Street, Walnut Creek, CA 94546
Timings- 6 pm to 8:50 pm
Mangini Ranch Meditation Hike
(Saturday, August 14)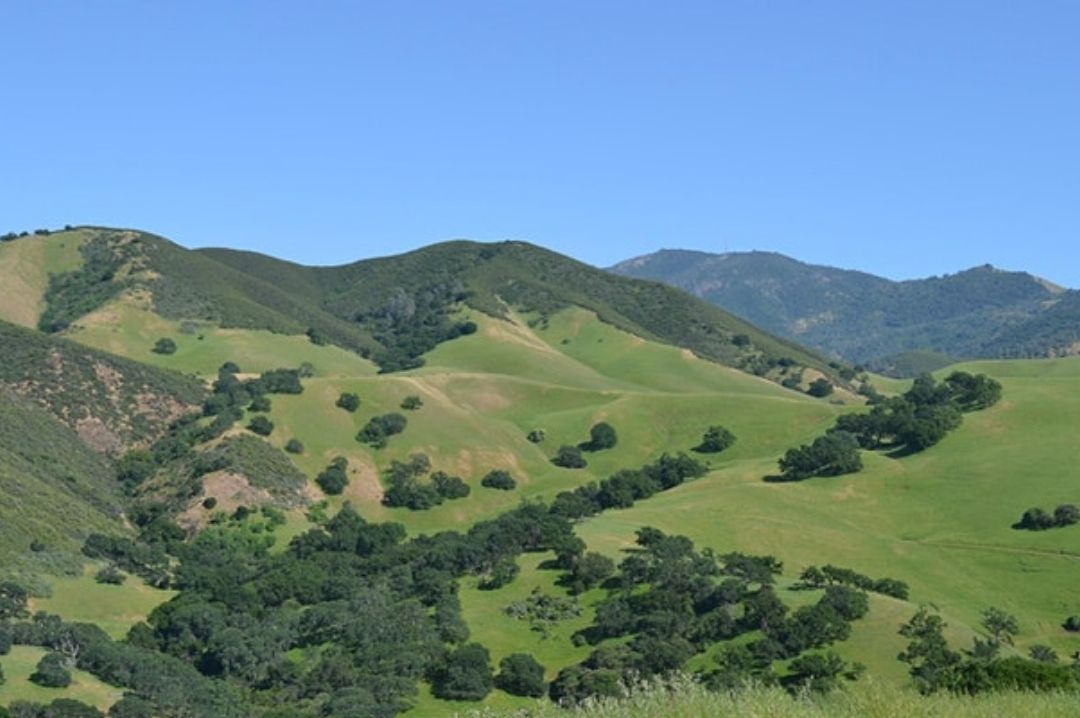 Discover Diablo's Hike, Source Eventbrite
Save Mount Diablo's luscious 208-acres property will be the location for this hike. Rolling grasslands, oaks, buckeyes, and a rare desert olive grove accompany the headwaters of Galindo Creek at the beautiful estate. During the two-hour, slightly strenuous hike, keep an eye out for bobcats and coyotes, burrowing owls, quails and other birds going through their Saturday routines.

The hike is limited to 30 people and it is compulsory for all participants to carry a mask. Along with the mask, make sure you carry plenty of water, some snacks and dress in layers. Three to five meditation breaks will be offered during the hike to help get some rest and bring peace amidst nature. Two miles of hiking in the outdoors.

Price- Free Registration
Where- Mangini Ranch, Address Provided After Registration, Concord, CA 94521
Timings- 7 am to 9 am
Scottish Gin Tasting
(Monday, August 16)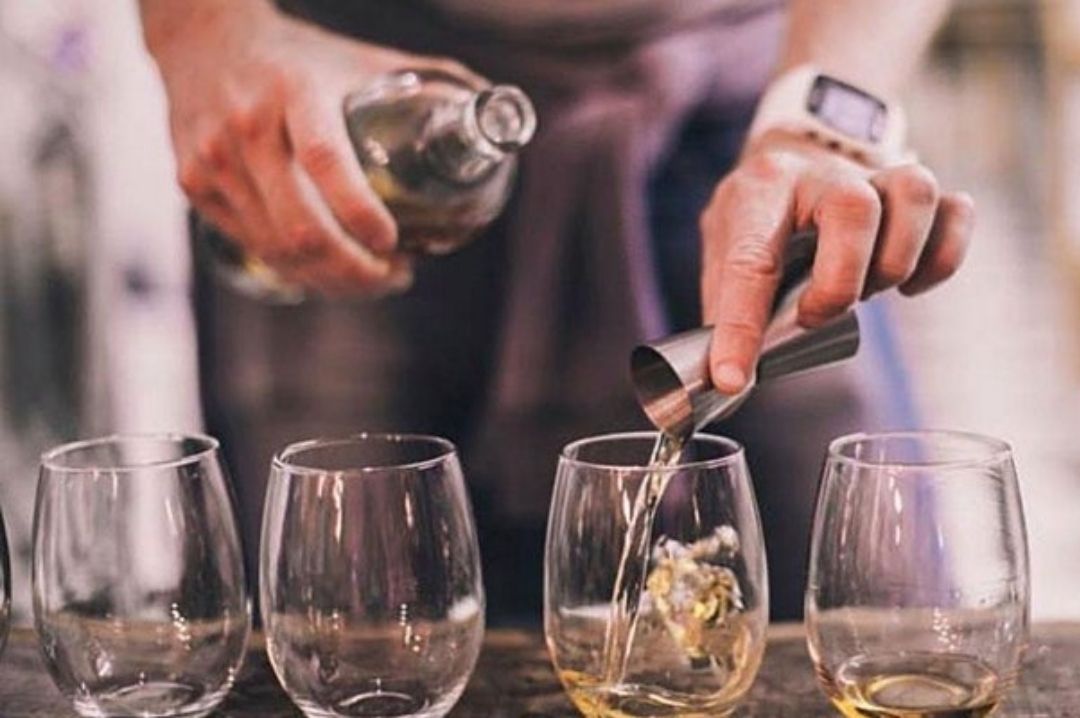 Gin Tasting, Source Eventbrite
Gin has been present throughout the United Kingdom's recent history as one of the drinks of choice. Quality gin is being produced across the United Kingdom with some of the finest gins from Scotland making their way to the shores of San Francisco. The gin tasting event will feature gins and distilleries like:
The Herb Garden
The Old Curiosity Distillery, Edinburgh
Herb Garden Lemon Verbena
Herb Garden Damask Rose & Juniper
Herb Garden Pink Elderflower
Jasmine & Juniper
Accompanying the gin selection will be food bites and music. Post the event, there will also be a chance to purchase wines, spirits and beers.

Price- Free (reach the event)
Where- The Market at Edgewood, 2170 West Bayshore Road, Palo Alto, CA 94303
Timings- 4 pm to 6 pm
Cabernet Classic
(Thursday, August 19 to Saturday, August 21)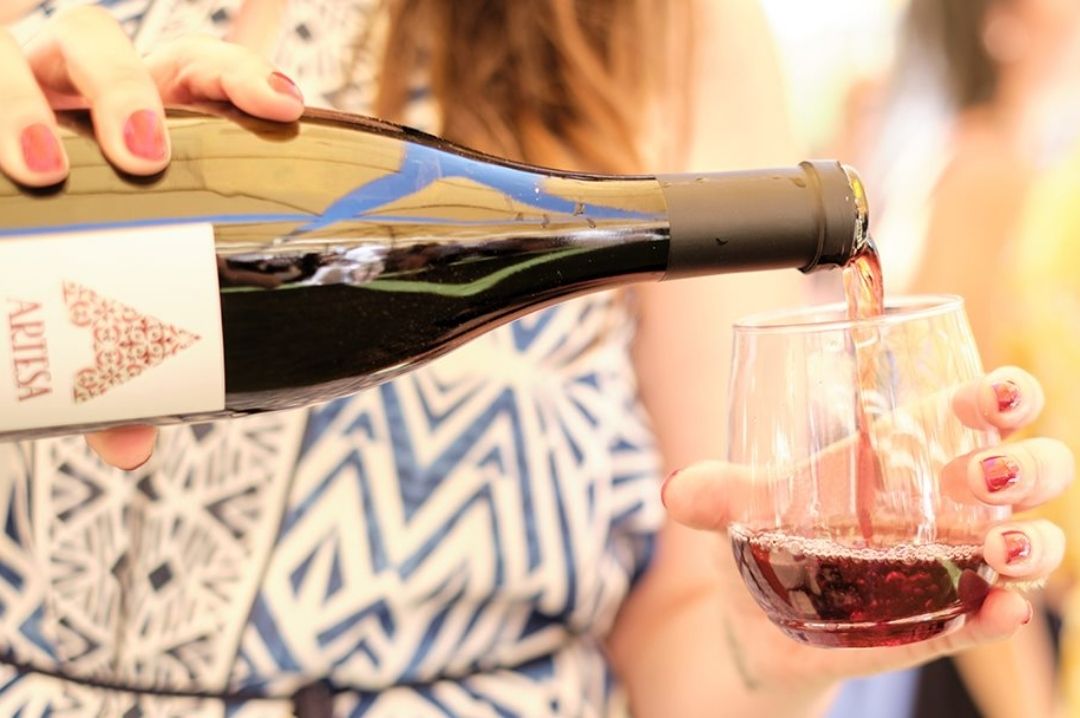 The Cabernet Classic Celebration, Source Facebook
A celebration of Cabernet brought by The Meritage Resort and Spa will have 20 expert-led tastings and feature 100s of wines including rare vintages, and chef-curated dining experiences among Napa Valley vineyards. The entire day is planned in such a way that Cabernet shines through whether it is through the sips or through the culinary journey. Some of the agendas that stand out in what is a spectacular lineup are:
Cabernet Sauvignon through the eyes of the Antinori family
Around the world with Cabernet
Behind the bottles with Master Sommeliers
Sip and paint
Legends of Bordeaux and Napa
Gourmet lunch on every single day, concluding dinners and an after dinner reception and desserts cap off an event that will take the ticket holders deep into the realms of Cabernet. Wine enthusiasts will understand why the varietal is a favorite and is produced so widely. Taste Cabernets from all over the world!

Price- $300 to $2000
Where- The Meritage Resort and Spa, 875 Bordeaux Way, Napa, CA 94558
Timings- Multiple events across each day
Thursday- 9 am to 11 pm
Friday- 9 am to 10 pm
Saturday- 9 am to 10:30 pm
FoodieLand Night Market
(Friday, August 20 to Sunday, August 22)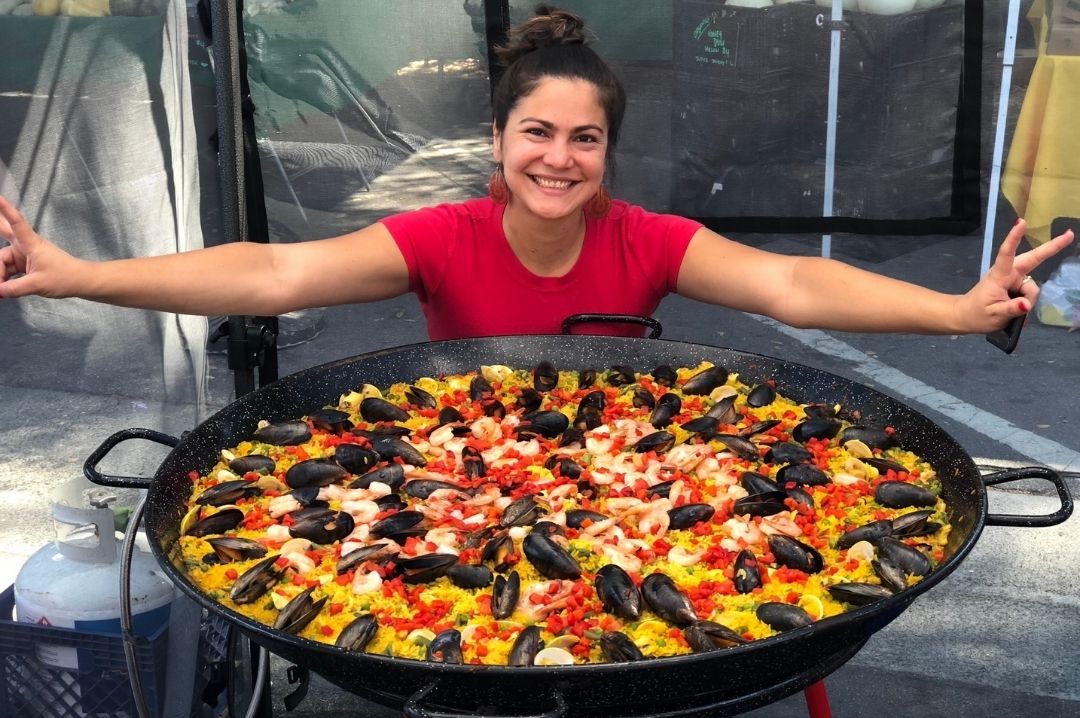 Bay Area's night market, Source Facebook
Overlooking the San Francisco Bay and being inspired by the night markets of Asia, the FoodieLand Night Market is a must-visit for all foodies in and around San Francisco. Authentic multicultural cuisines, enticing beverages and desserts headline an event that will see over 150 vendors bring their craft to SF Bay just for you. Arts, crafts, games and live entertainment will be the perfect foil to your company as you gorge on delicacies and drink your favorites. Their bar at Golden Gate Fields is a can't miss attraction.
The perfect spot for a nice reunion, a summer night out with friends or even a great date spot, FoodieLand Night Market will make this a summer to remember for all those who flock through the gates. The tickets are available only on Eventbrite and selling fast, better hurry and grab your spot.
Price- $7
Where- Golden Gate Fields, 1100 Eastshore Highway, Berkeley, CA 94710
Timings- Friday 3 pm to 10 pm
Saturday- 11 am to 11 pm
Sunday- 11 am to 10 pm
Header Image- The Meritage Resort & Spa, Source Facebook