What to do in SF's Mission District during the Holidays
From winter drinks, murals to historic Mission Dolores, Mission District has a lot to offer during the Holiday season.
San Francisco's Mission District is undoubtedly one of the most happening areas in the city, offering old-school taquerias and eclectic live-music clubs, craft cocktail lounges, beautiful murals, and many more. This Holiday Season, indulge in the Mission District's festivities with a glass in hand.
[[relatedPurchasesItems-28]]
Sip on a winter cocktail
ABV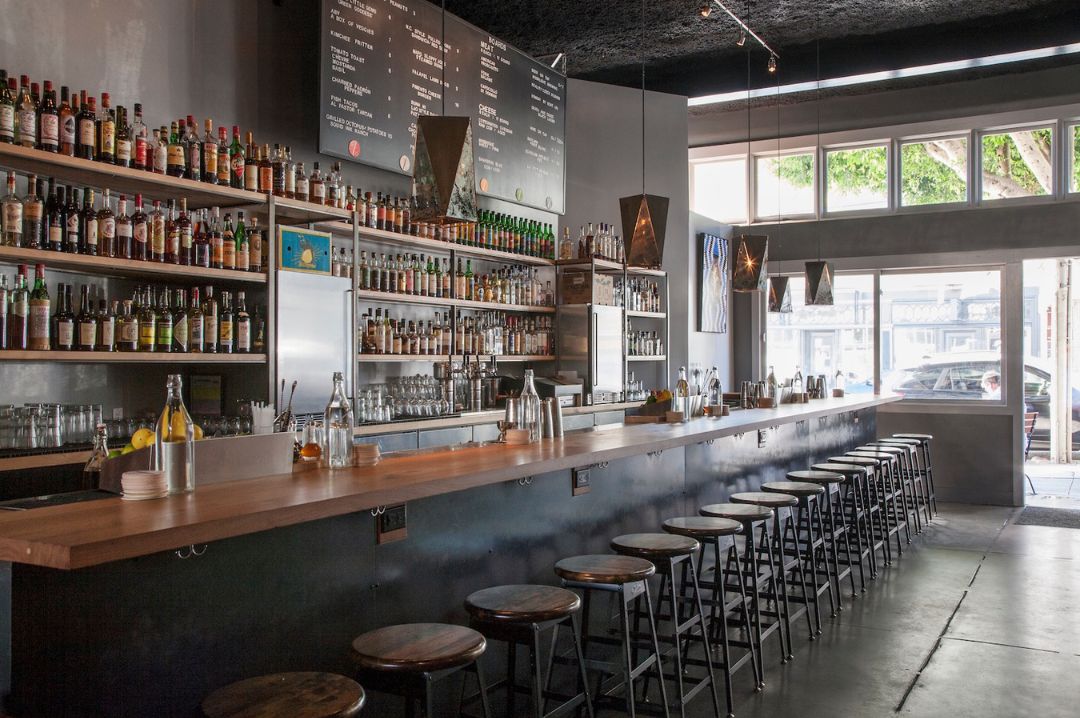 ABV, source: Facebook
Located right in the middle of the Mission District, ABV is a large-scale, trendy spot for creative cocktails, beers, wines, and spirits. The elegant room sports a dramatic black-and-white painting on one of the walls, age-burnished mirrors, and long communal tables to add a rustic vibe.
The holiday menu is off the charts as it includes themed cocktails like Whiskey In Church (made with smoky scotch, oloroso, maple, and smoked fruit bitters gin), Atomic Bomb ( made with pineapple rum, lime, mint, sherry, and pineapple syrup), and many more.
Besides cocktails, the bar sets up an extensive collection of agave drinks, a handful of beers on tap, draft wines, and some classic bar food like cheese and meat boards. Try the signature ABV Burger served with jalapeño chips, it is killer!
Where - 3174 16th St, San Francisco, CA 94103
Hours - Mon-Sun (4 pm - 2 am)
Elixir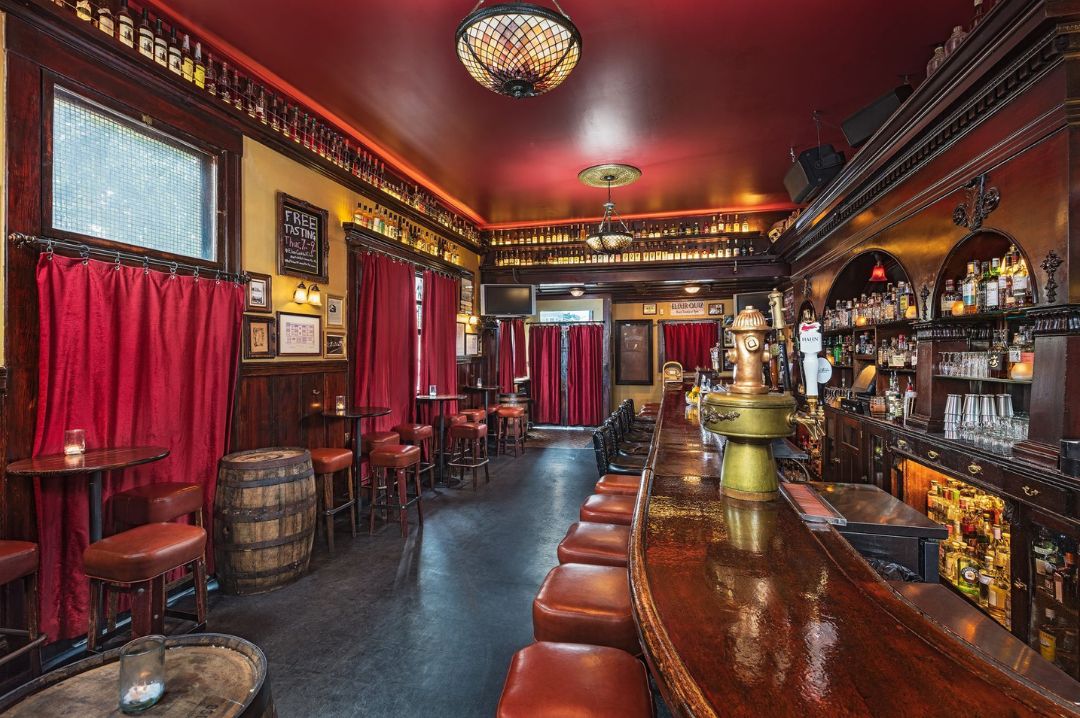 Elixir, source: Facebook
Located in the Mission Dolores section of San Francisco, Elixir is one of the oldest bars, serving the Mission neighborhood since 1858. The bar pours fresh and diverse draft beers, wines, and cocktails in their vibrant and comfortable setting. They also offer cocktail classes and tasting events for individuals as well as small groups.
One of Elixir's must-try original recipe cocktails is the Mission Statement made from Four Pillars rare dry gin, lemon juice, and apricot puree. Scout through their hot drinks menu which is filled with delicious hot toddies, hot buttered rum, and Irish coffee. In addition to hot drinks, they also offer a vast choice of whiskies.
Where - 3200 16th St, San Francisco, CA 94103
Hours - Mon-Wed (4 pm - 10 pm)
Thu-Fri (4 pm - 2 am)
Saturday (12 pm - 2 am)
Sunday (2 pm - 10 pm)
Enjoy Mexican Cuisine
La Taqueria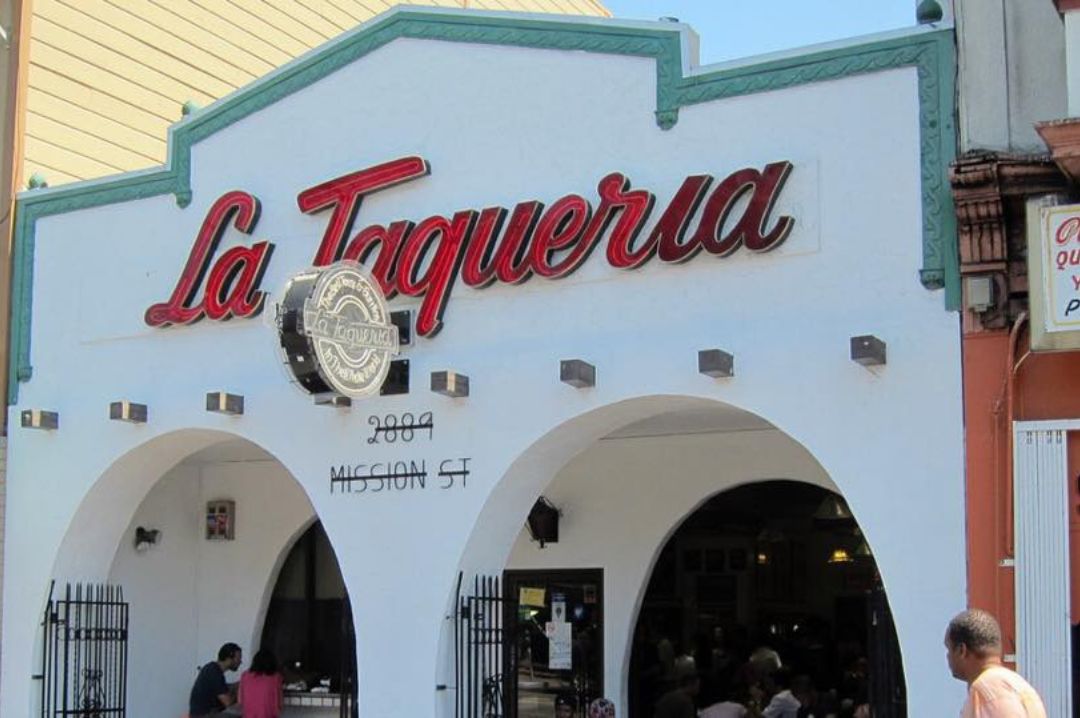 La Taqueria, source: Facebook
The Mission District is known for its huge Mexican community, so what better way to spend a day than experiencing everything La Taqueria has to offer? La Taqueria has been serving San Francisco for over 50 years and still manages to draw a line outdoors regularly. Their rice-less Mission-style burritos might be one of the best burritos in the town and they are worth trying. The line outside this Mexican joint is particularly for its meat-stuffed burritos served dorado style. Headout to La Taqueria for a traditional Mexican grub and we promise you won't regret going there.
Where - 2889 Mission St, San Francisco, CA 94110
Hours - Mon-Sun (11 am - 10 pm)
Explore Mission District's artwork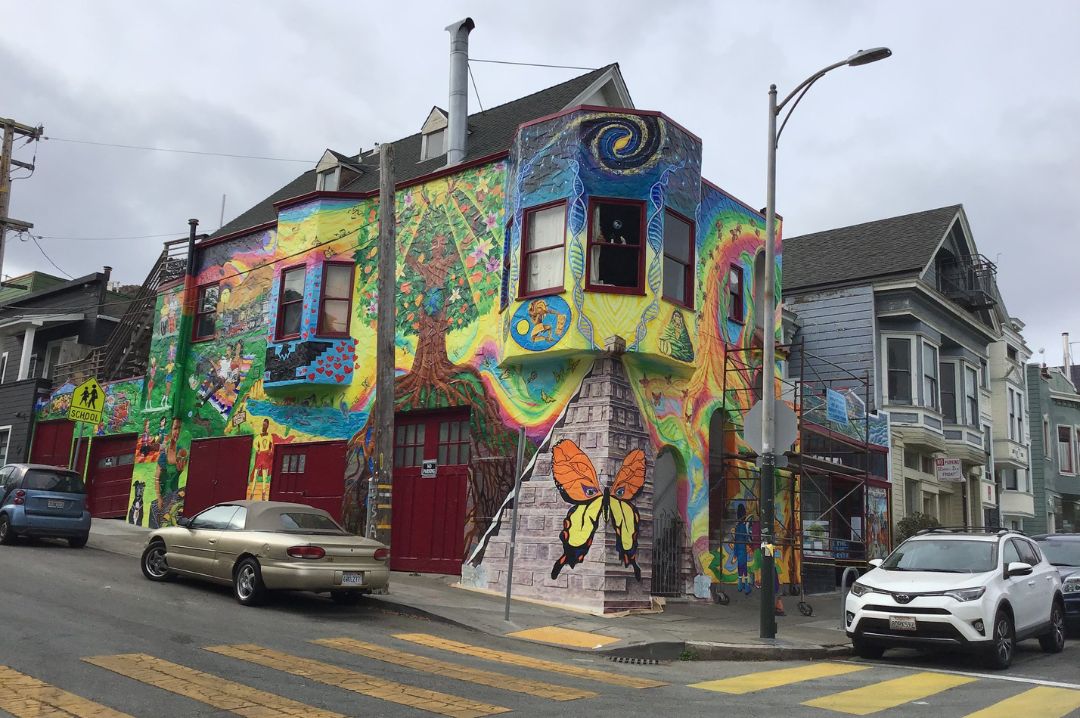 A mural by Precita Eyes Muralists in front of Precita Park, source: Facebook
San Francisco is home to over 1000 murals from local artists, most of which can be found in the Mission District. Public entities, private residences, schools, churches, and restaurants in this district do not hesitate to commission local painters to decorate the exteriors of their structures with their works of art. Precita Eyes Muralists, a specific non-profit organization that has been operating in this field for approximately 40 years, connects the countless requests to the clientele.
As a result, the neighborhood is covered in murals, making it hard to list them all. We'll simply suggest a few streets, intersections, or buildings where you can see some historically notable ones.
Women's Building - One of San Francisco's largest and best-known murals, MaestraPeace and serves as a visual testament to the courageous contributions of women through time and around the world.
Balmy Street - Balmy is a small alley with many pedestrians, and there are numerous murals. It is advised to take tour guide Precita Eyes Muralists.
Clarion Alley
Flynn Elementary School
24th Street
Tour the Mission San Francisco de Asis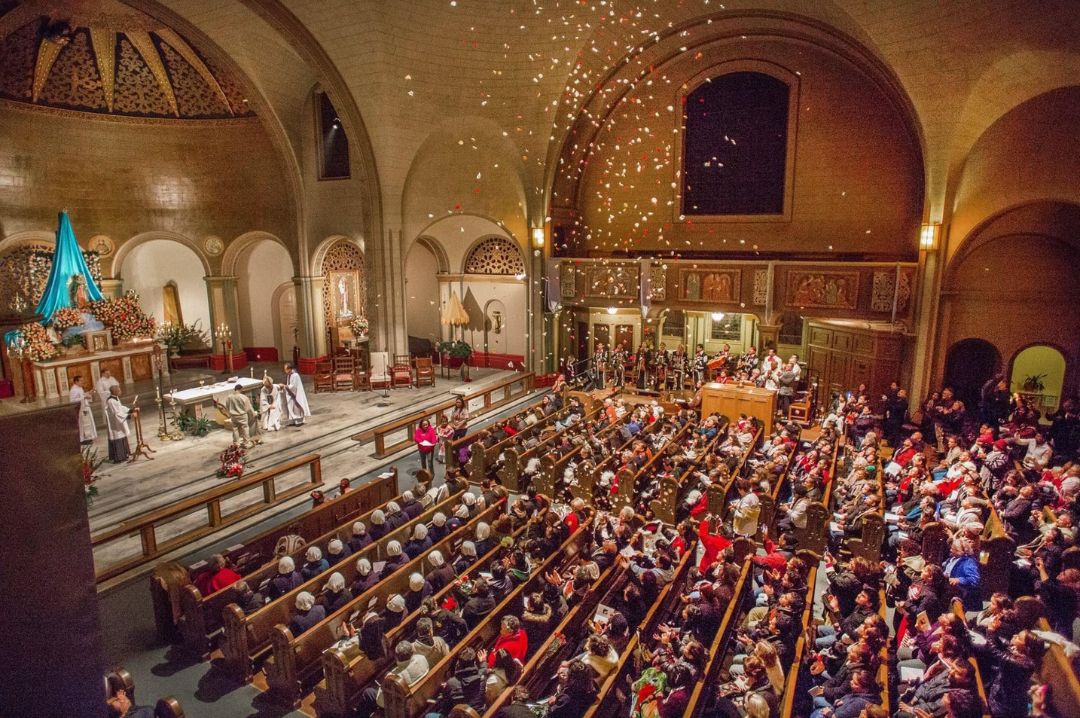 Inside Mission Dolores Basilica, source: Facebook
San Francisco de Asis, also known as Mission Dolores is the oldest edifice in San Francisco, as well as the sixth religious colony in the California Mission Chain, (El Camino Real). The initial structure, which was constructed in adobe in the style of the day on October 9, 1776, was later joined by a much bigger basilica in 1918, which was inspired by the architectural style displayed at the Panama-California Exposition in San Diego a few years before.
A tiny historic cemetery adjoins the church, where Native Americans, pioneers, and politicians who shaped the city's history between 1830 and 1898 are buried. The statue of Father Junipero Serra, who was recognized as a saint by Pope Francis and is responsible for the founding of nine California missions, is also located in the cemetery's garden. The mission, as well as the adjacent garden and cemetery, are open to the public every day. Check out their website for the schedule.
P.s - The Mission Dolores Basilica Choir will have their 30th Annual Candlelight Christmas Concert on Sunday, 19th December 2021 at 5 pm in the Basilica.
Where - 3321 16th St, San Francisco, CA 94114
Header image, source: Elixir Facebook