What to do in San Francisco this October
Whether you're looking for a chill wine-sipping session or want to go ballistic at an NBA game, SF has it all.
San Francisco is always bustling with events to keep you entertained for however long you want. From Fleet Week to wine festivals, NBA games, and more, here's what you need to add to your calendars in the month of October.
Tiburon Wine Festival
(October 2, 2021)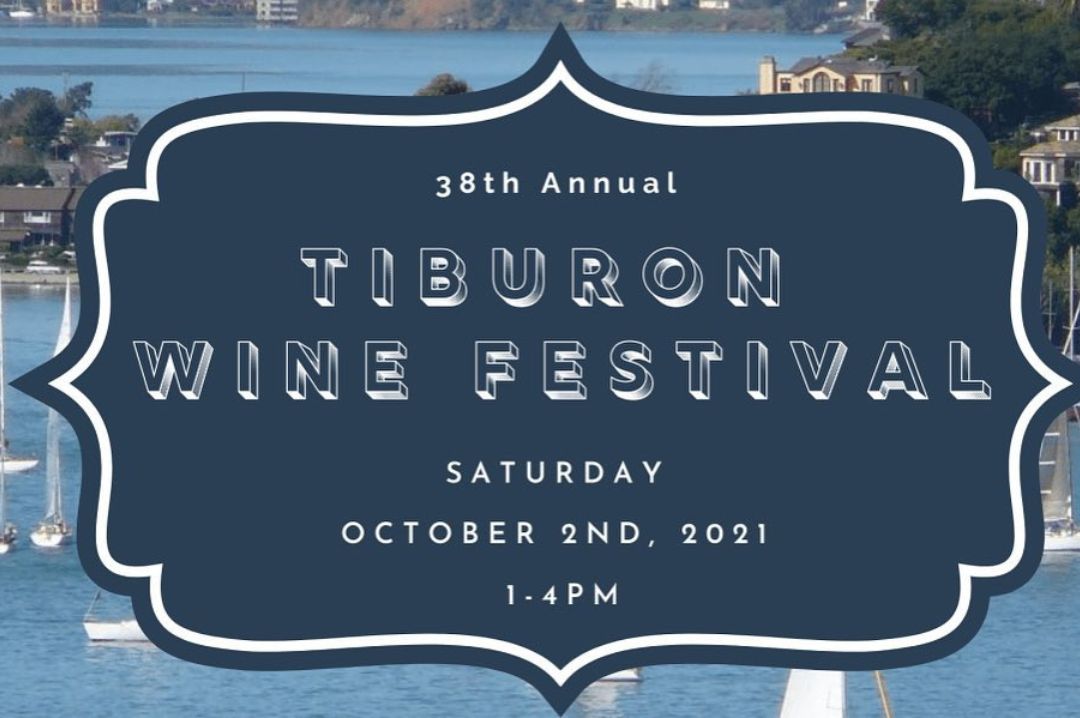 Tiburon wine Fetsival, source: Facebook
The Tiburon Wine Festival is undoubtedly one of the Bay Area's most popular wine events. Why? It's simple. 50 wineries come together to showcase their beautifully crafted pours, along with 10 restaurants offering many delicacies to munch on. From Napa and Sonoma to Italy and Hungary, the Tiburon Wine Festival gives you an opportunity to explore a variety of wines. Along with great wines and food, there will also be live music by the local band 'Pardon the Interruption.' Some of the restaurants attending include Woodlands Market, Luna Blu, Pizza Antica, Sam's Anchor Cafe, Servino Ristorante, Tiburon Tavern, Waypoint Pizza, Salt & Pepper, and The Chili Palace.
Where - Point Tiburon Plaza, 1701 Tiburon Blvd., Tiburon, CA 94920
Hours - Saturday (1 pm - 4 pm)
Buy tickets here.
Fleet Week San Francisco
(October 3 - 11, 2021)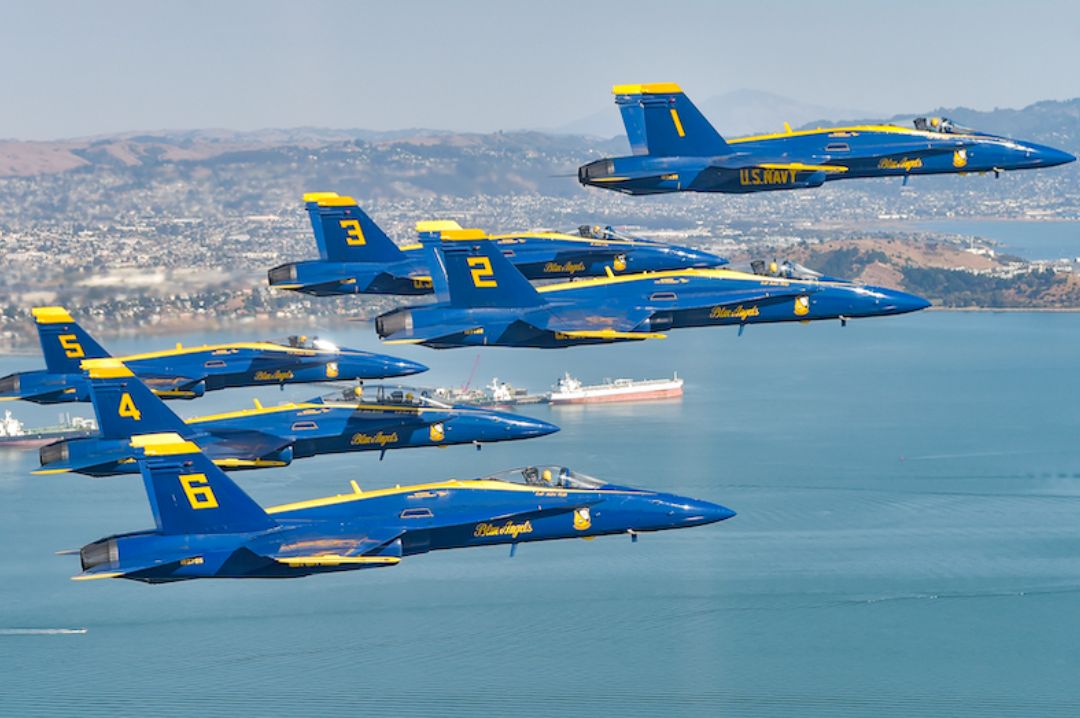 US Navy Blue Angels in their F-18 Super Hornet, source: Website
San Francisco Fleet Week (SFFW) began in 1981 when then-Mayor Dianne Feinstein led the nation in celebrating U.S. Navy and marine services. This annual public event honors the contributions of the men and women of the United States Armed Forces while advancing cooperation and knowledge among civilian and military-based Humanitarian Assistance personnel.
Navy ship tours and an exciting air show will also be conducted during Fleet Week. The lineup for the air show includes the U.S. Navy Blue Angels in their F-18 Super Hornet, United 777, U.S.A.F. F-16 Viper Demo Team, Navy Parachute Team, Red Bull Helicopter, Red Bull Edge 540, Red Bull Air Force Wingsuit Skydivers, and Lucas Oil Air Shows & Ace Maker T-33.
Fleet Week will also host the largest Parade of Ships on the West Coast. Come by the Golden Gate Bridge along the San Francisco Waterfront to witness the parade of ships.
Buy tickets here.
Mill Valley Film Festival
(October 7 - 17, 2021)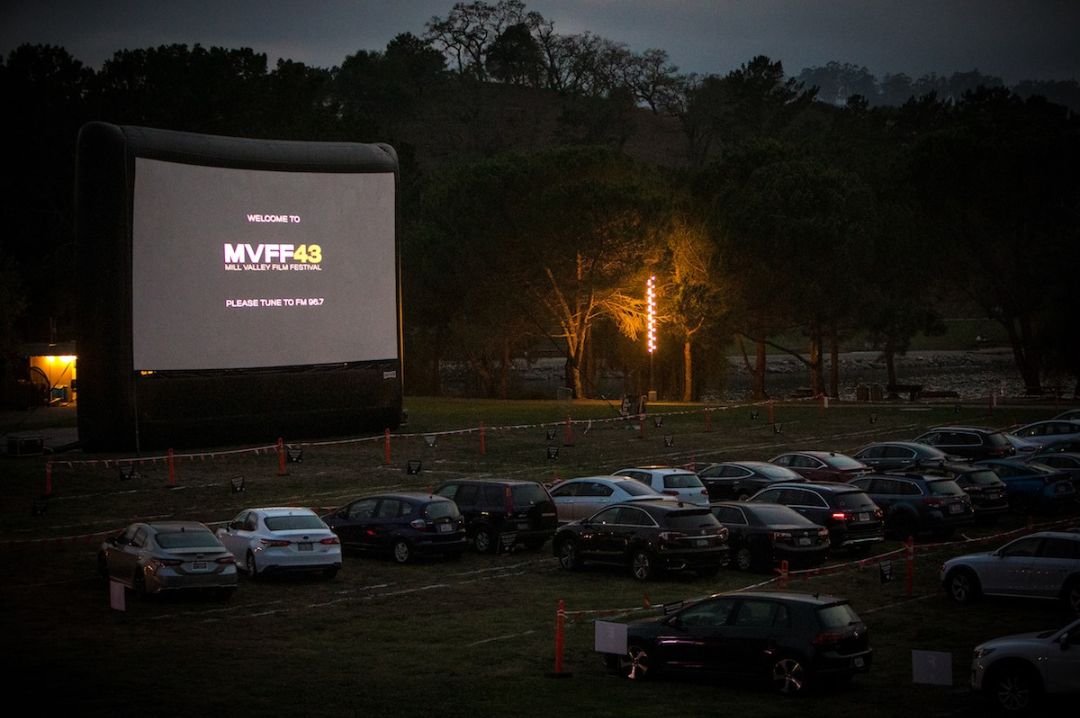 Mill Valley Film Festival, source: Facebook
Founded in 1977 by Mark Fishkin, Mill Valley Film Festival has shepherded this once small, three-day showcase into an eleven-day, internationally acclaimed cinema event presenting a wide variety of new films from around the world. The festival has an impressive track record of launching new films and new filmmakers. Mill Valley Film Festival has also earned a reputation as a filmmakers' festival by celebrating the best in American independent and foreign films, along side high-profile and prestigious award contenders.
Each year, the festival welcomes more than 200 filmmakers, representing more than 50 countries. Screening sections include World Cinema, US Cinema, Valley of the Docs, Children's FilmFest, a daily shorts program, and Active Cinema, MVFF's activist films initiative. Festival guests also enjoy Tributes, Spotlights, and Galas throughout.
Price - $16.50 onwards
Check out the different theatres, timings, and more.
Buy tickets here.
Foodieland And NightMarket
(October 8 - 10, 2021)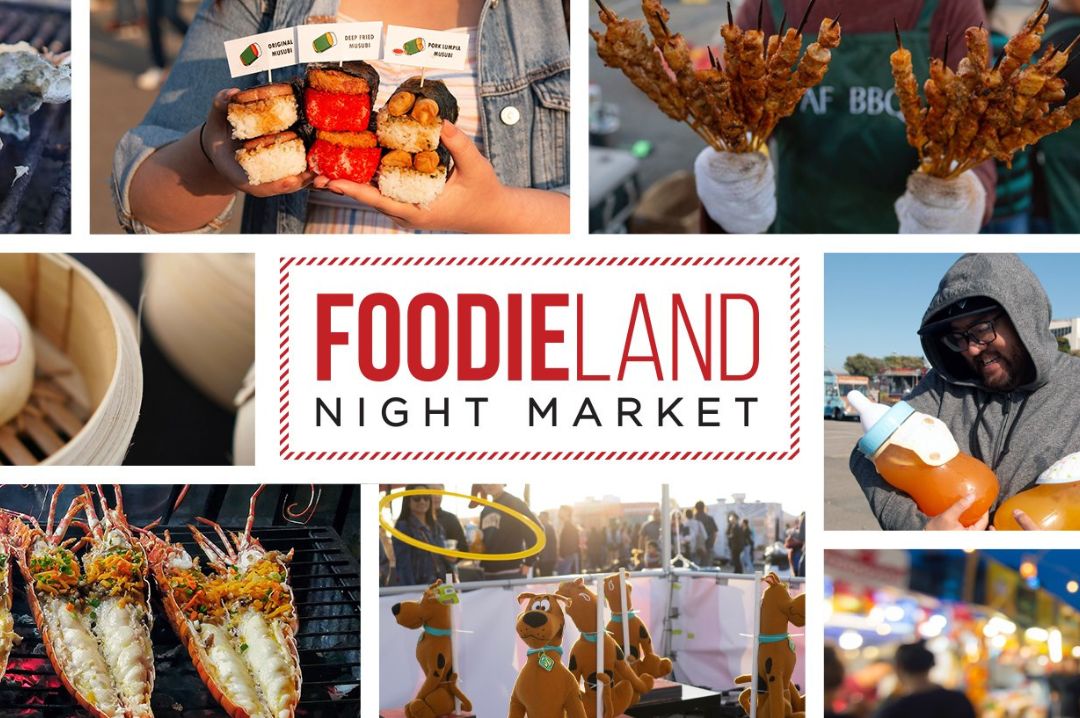 Foodieland and Night Market, source: Facebook
FoodieLand, like the name suggests, is a haven for food lovers everywhere. This three-day event invites family and friends to gather for great food, amazing drinks, shopping, and entertainment. This exclusive festival overlooking the San Francisco Bay is inspired by the Night Markets of Asia.
Enjoy authentic multicultural street foods, and many enticing beverages and desserts to please your palette. Don't miss the bar set up by Golden Gate Fields for your favorite beer, wines, and cocktails. You can also stop by to participate in a variety of carnival games, and take in live musical performances by some of your favorite artists and DJs. Bring your friends together for late-night sounds, tastes, and scents where you can experience a street festival in the Bay Area.
Price - $5 – $7
Where - Golden Gate Fields, 1100 Eastshore Highway, Berkeley, CA 94710
Hours - Friday (3 pm - 11 pm)
Saturday (1 pm - 11 pm)
Sunday (1 pm - 10 pm)
Buy tickets here.
Maroon 5 Concert
(October 7 - 8, 2021)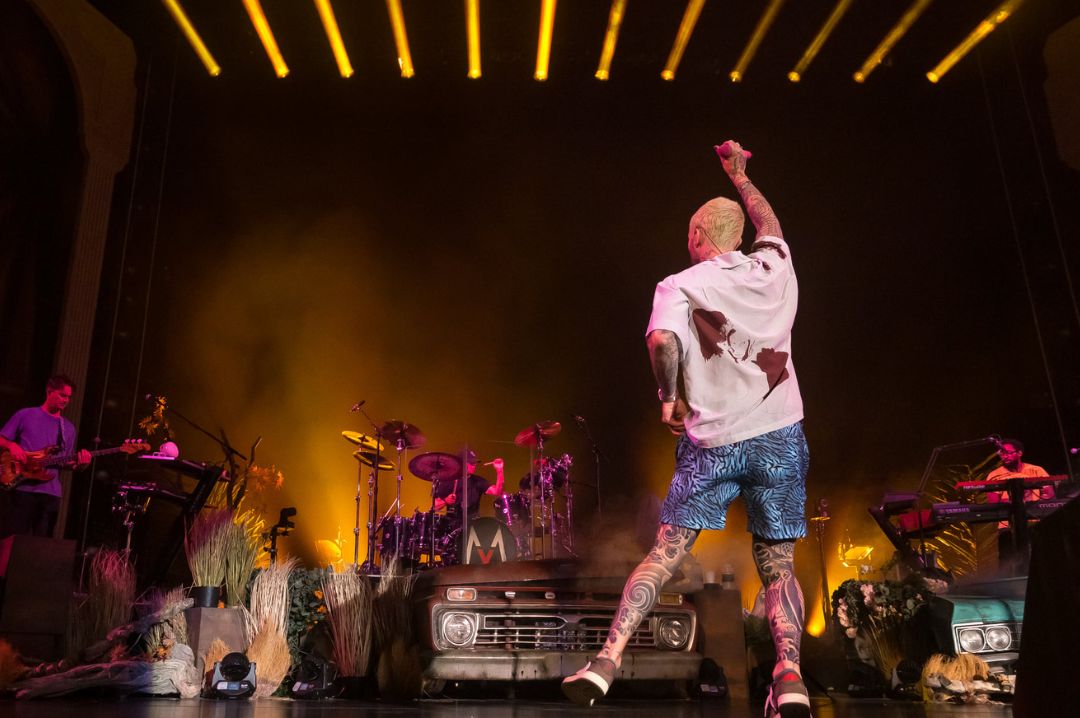 Maroon 5 in a live concert, source: Facebook
Whether it's Adam Levine's charm or the constant flow of feet tapping music, Maroon 5 has become a staple in almost everyone's playlist. Lucky for us, Maroon 5 is coming to the Shoreline Amphitheatre and the Concord Pavilion this October. The band will be performing music from their acclaimed new studio album.
Price - $46 - $500
Where - October 7th - Shoreline Amphitheatre, Mountain View, CA
October 8th - Concord Pavilion, Concord, CA
Hours - 7 pm onwards
Buy tickets here.
Oaktoberfest
(October 9, 2021)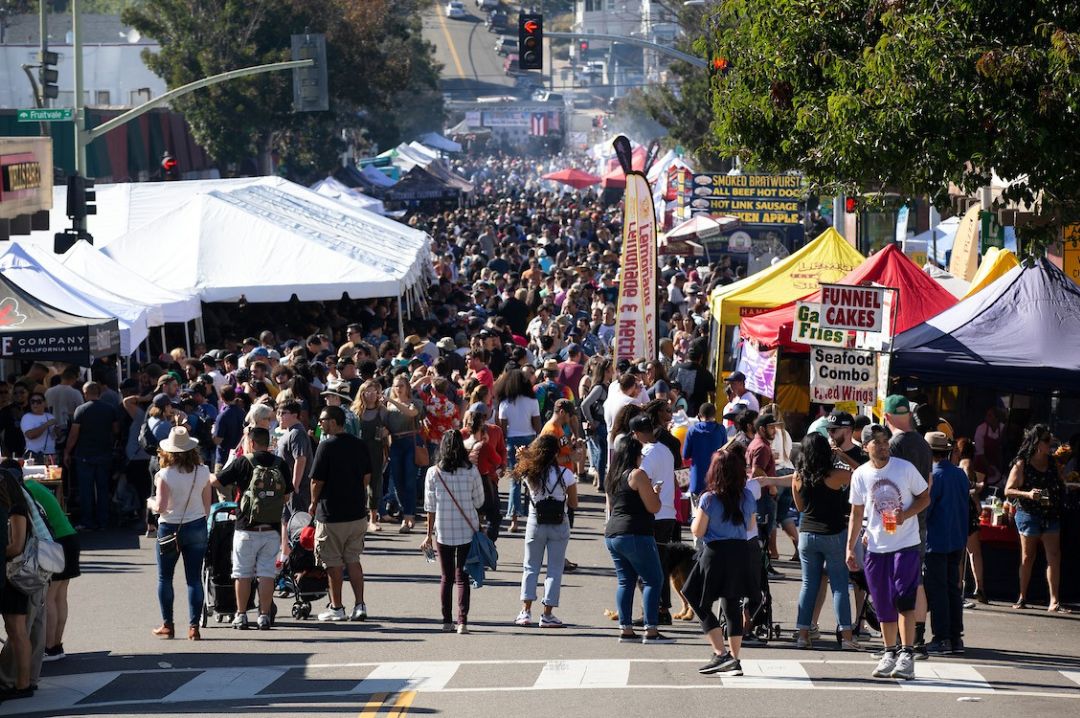 Scene from the opening day of the 12th annual Oaktoberfest, source: Facebook
The 2021 Oaktoberfest is inspired by the Bavarian beer halls of Munich, offering outdoor dining and drinking with live German music and traditional German food options. The event also boasts a variety of the Bay Area's best craft beers, both on tap and in 16 oz cans. Mixed packs of beer and German food platters can be pre-ordered to enjoy on-site or to-go. You can't bring alcohol from outside to this event but can surely bring your own food. Beer and wine by the glass can also be purchased on-site, craft beer seasonal mixed packs are available while supplies last so pre-ordering is encouraged. All pre-ordered items will be delivered to your table at the start of your seating reservation.
Price - $25 - $35
Where - 3408 Dimond Ave - off Fruitvale Ave, 3408 Dimond Avenue, Oakland, CA 94602
Hours - Saturday (11 am - 7 pm)
Buy tickets here.
San Jose Sharks vs Winnipeg Jets (NHL)
(October 16, 2021)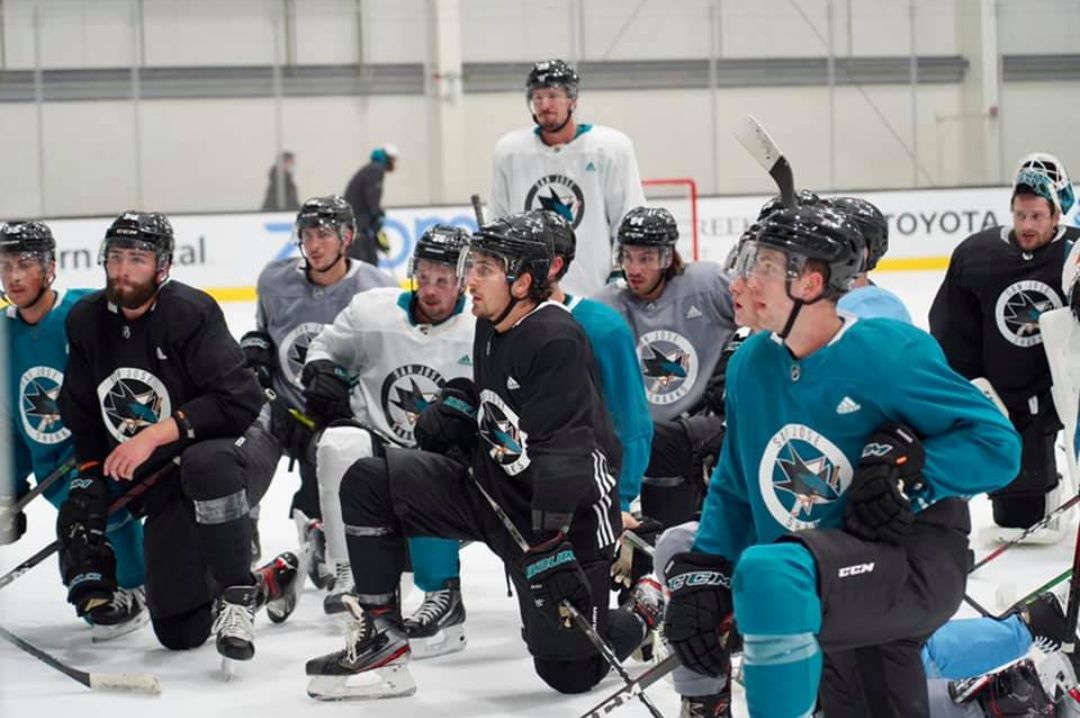 San Jose Sharks, source: Facebook
Just four days after the NHL's 105th regular season commences, just 48 miles away from San Francisco, the San Jose Sharks begin their season with a home opener against the Winnipeg Jets. The one-time conference champions will look to start off quick against the team from Winnipeg. Whether this will be a successful season for the SAP Center dwellers, time will tell, but this is the perfect time to get into a sports frenzy with the Warriors in action just under a week later.
Price - $49 - $500
Where - SAP Center at San Jose, San Jose, CA (47.8 miles from San Francisco via USA -101 S)
Hours - Saturday (7 pm onwards)
Buy tickets here.
Golden State Warriors vs LA Clippers (NBA)
(October 21, 2021)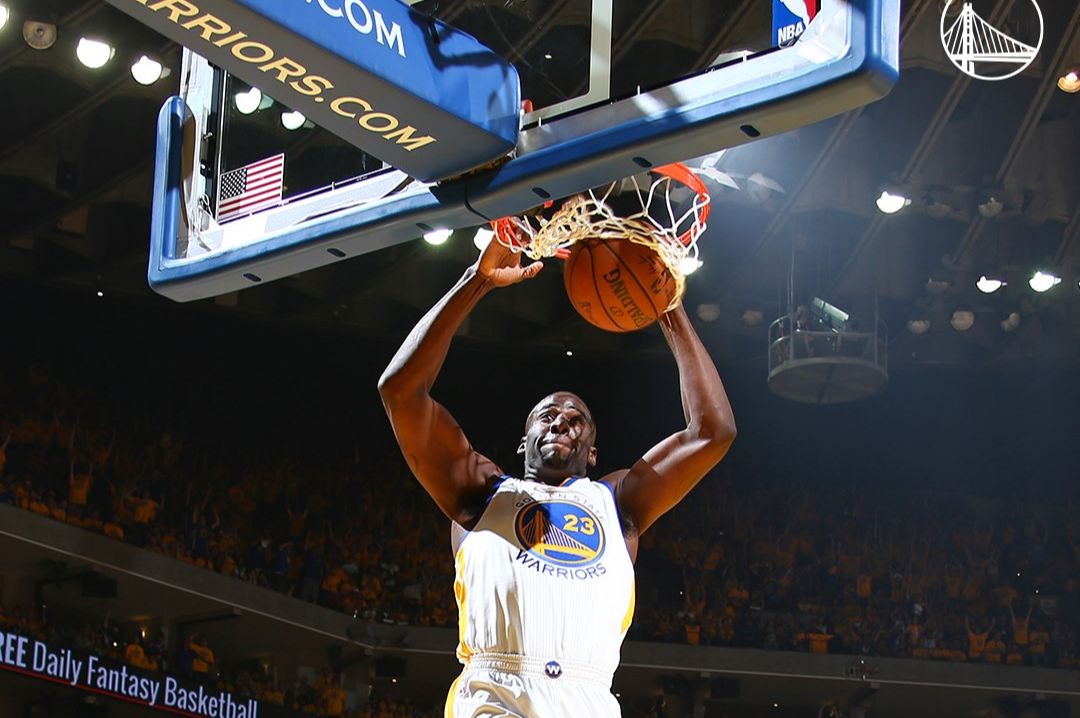 Shot from Golden State Warriors match, source: Facebook
The scoring title winner Steph Curry returns to Chase Center. The Warriors face both the LA teams with their first home game scheduled against the Clippers. While both the teams will be missing key pieces in Klay Thompson and Kawhi Leonard, the new addition to both the roster makes this an exciting clash. Will this be a glimpse into a future Playoff contest remains to be seen, it is time to grab your popcorn and be heard, Dub Nation!
Price - $90 - $1350
Where - Chase Center, San Francisco, CA
Hours - Thursday (7 pm)
Buy tickets here.
Night Tour of Alcatraz
(October 31, 2021)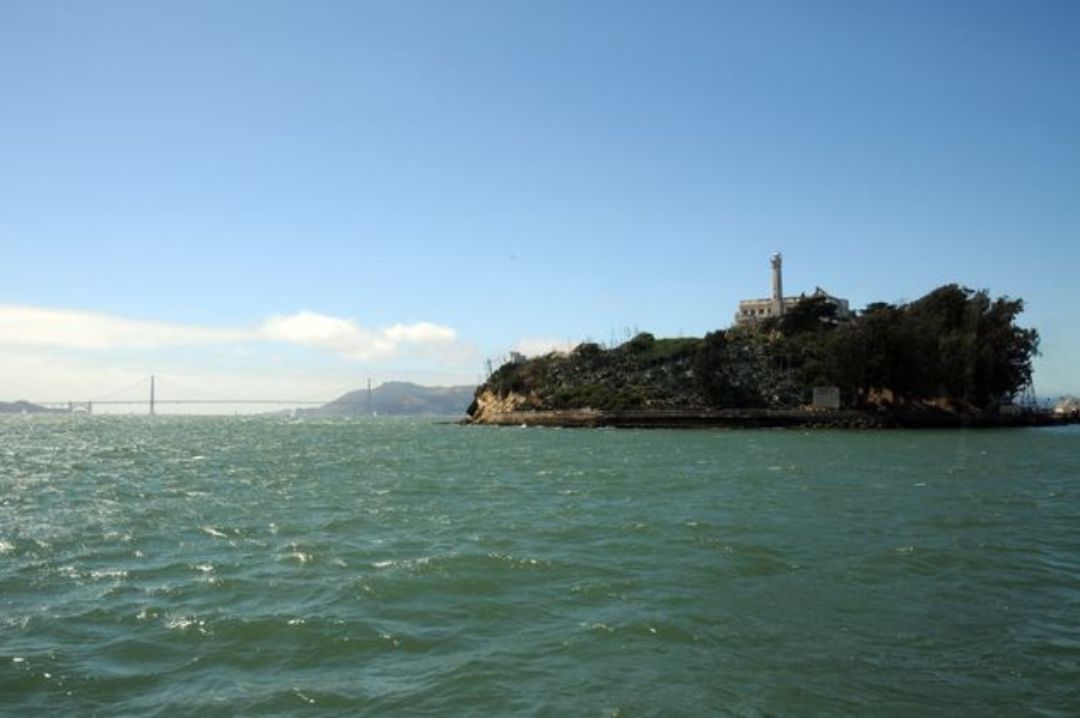 Alcatraz tour through ferry, source: Website
Experience the many moods of Alcatraz Island with a night tour of the Alcatraz Prison. The Alcatraz night tour is a unique program limited to just a few hundred visitors per evening that includes special programs, tours, and activities not offered during the day.
During the tour, you can enjoy the beauty of a sunset silhouetting the Golden Gate Bridge and hear compelling stories about the Island's history and residents. You can also tour the Cellhouse at your own pace with the award-winning audio presentation "Doing Time: The Alcatraz Cellhouse Tour". It is recommended that you arrive at least one half-hour prior to your departure time.
Price - $45 - $50
Where - Pier 33 Alcatraz Landing
Hours - 6 pm onwards
Buy tickets here.
Header image, source: Tiburon Wine Festival