What to do in San Francisco this November
This November, have an unforgettable experience at these dynamic events in San Francisco.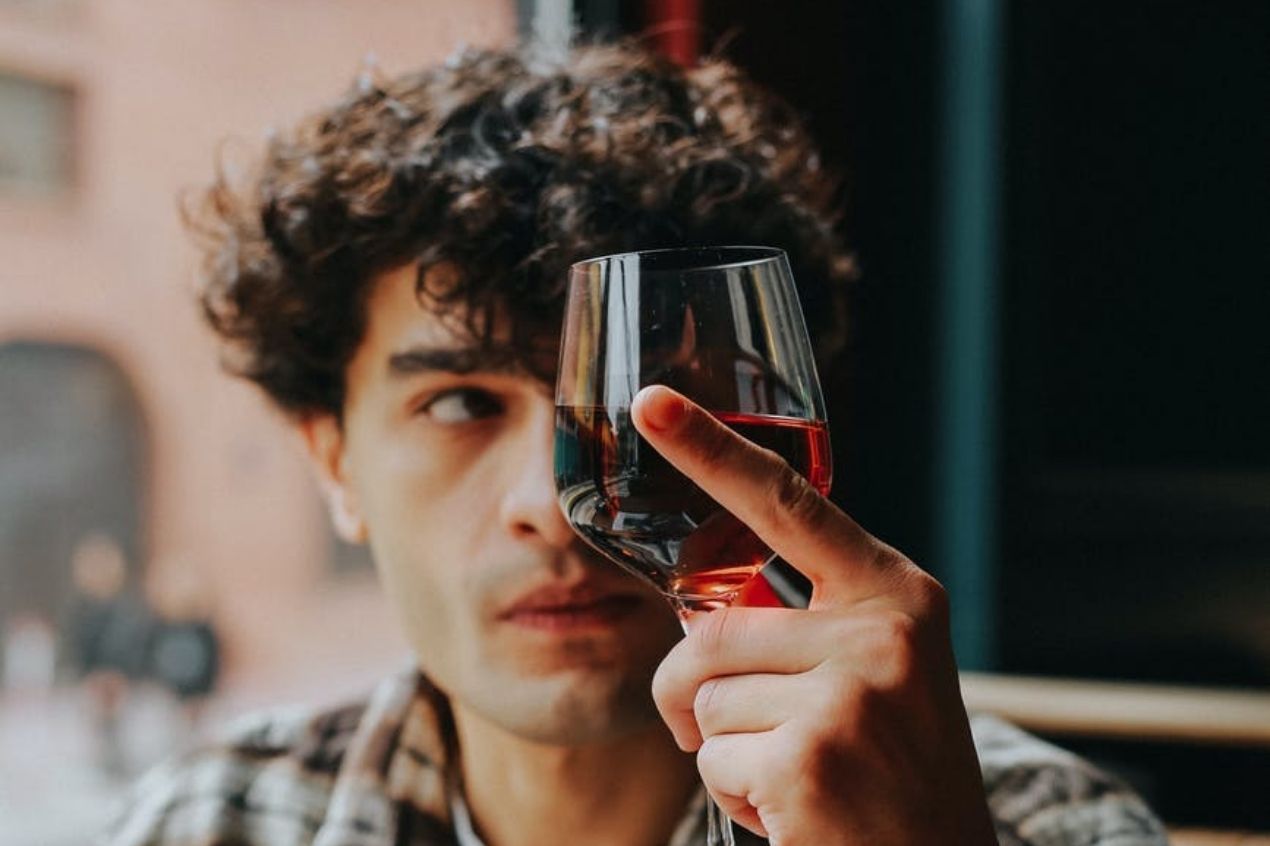 You've come to the right place if you're looking for things to do in San Francisco this November. We've compiled a list of some of the best events taking place in the city right now, including the Cannabis Drinks Expo, booze fests, a match at the Chase Center, dance fests, and many more.
2021 San Francisco Ski & Snowboard Festival
(November 5 - 7, 2021)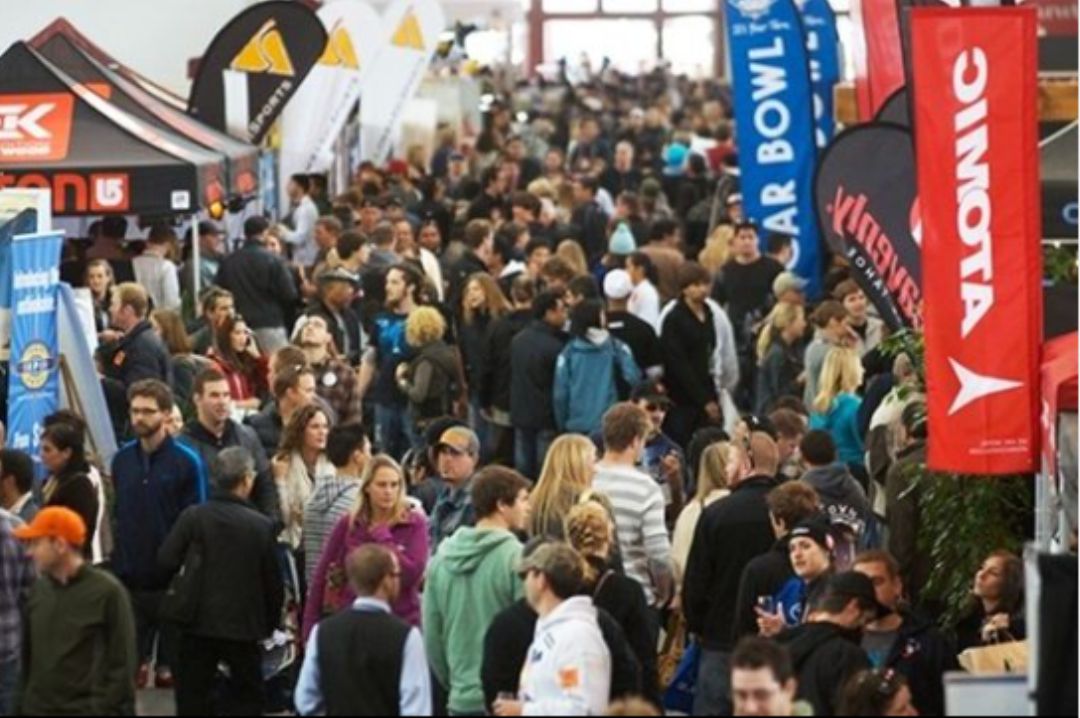 San Francisco Ski and Snowboard Festival, source: Instagram
Get ready to experience one of the greatest ski and snowboard festivals. Get up to 4 free lift tickets at the event and enjoy the show. You can even get the Powder Pass which includes a free lift ticket to China Peak, Bear Valley, Palisades Tahoe, and a free ski/board rental or Tune-Up at Powder House Express in South Lake Tahoe.
Want to experience more? Buy the VIP pass which will include all the offers of Powder Pass plus an additional free lift ticket to Homewood Mt. Resort along with unlimited beer tasting from 12 pm-4 pm on Saturday and Sunday. During the event, make sure your cameras are ready, as the GOAT of freestyle rapping Harry Mack will be performing at the festival. For your entertainment the festival has organized the following things:
Beer tasting with the VIP pass.
Up to 75% off on everything that you can take to the mountain (skis, boards, apparel, etc).
Pro Athletes in attendance.
BMX/Skate Ramp Show.
Tons of interactivity with ski/board-related prizes.
Live Yoga Sessions.
Bear valley climbing wall.
Price - $0 - $50
Where - Pier 35, 1454 Embarcadero, San Francisco, CA 94133
Hours - Friday (6 pm - 9 pm)
Saturday (10 am - 6 pm)
Sunday (11 am - 5 pm)
San Francisco Coffee Festival 2021
(November 13th and 14th, 2021)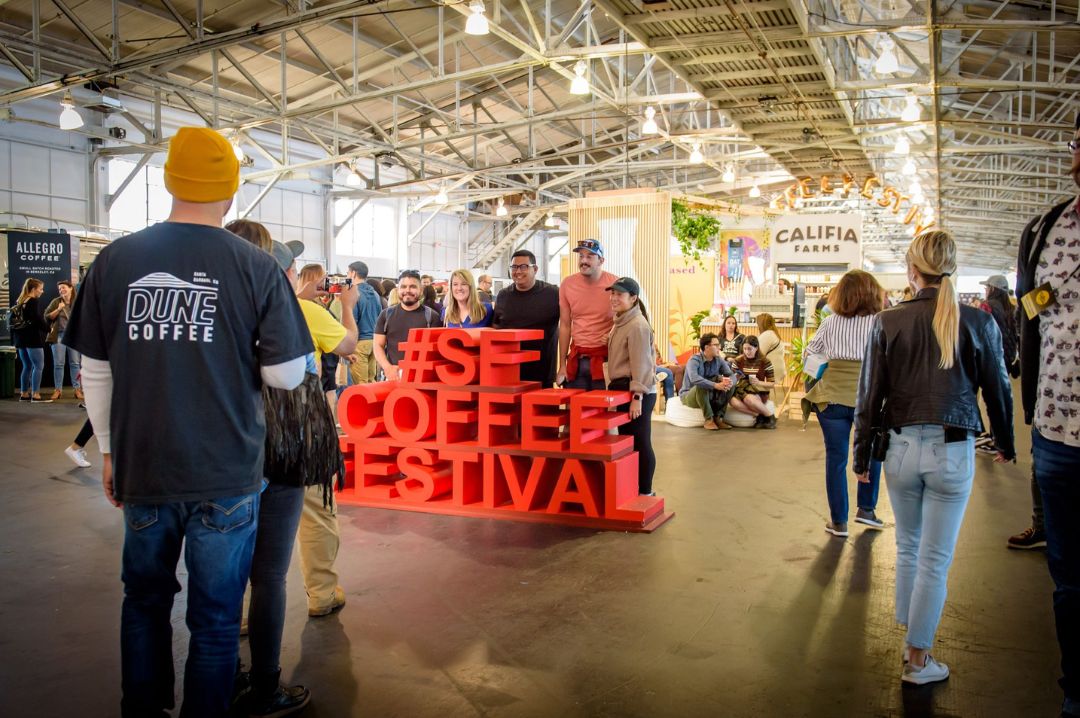 San Francisco Coffee Festival, source: Facebook
All the coffee lovers, when the 5th annual San Francisco Coffee Festival begins, get ready for an unforgettable coffee experience. Enjoy some of the Bay Area's best coffee roasters, as they showcase some of the country's best coffee, teas, food, and more.
Do you want to know more about coffee? Simply inquire at the master roaster's booth, or join one of the numerous instructive seminars. At the famous Fort Mason Center for Arts & Culture Festival Pavilion, sway to the beat of some of the Bay's top bands and entertainment while sipping limitless coffee.
Price - $25 - $69
Where - Fort Mason Center Festival Pavilion, 2 Marina Boulevard, San Francisco, CA 94109
Hours - Sat and Sun (9 am - 4:30 pm)
San Francisco Turkey Trot
(November 25th, 2021)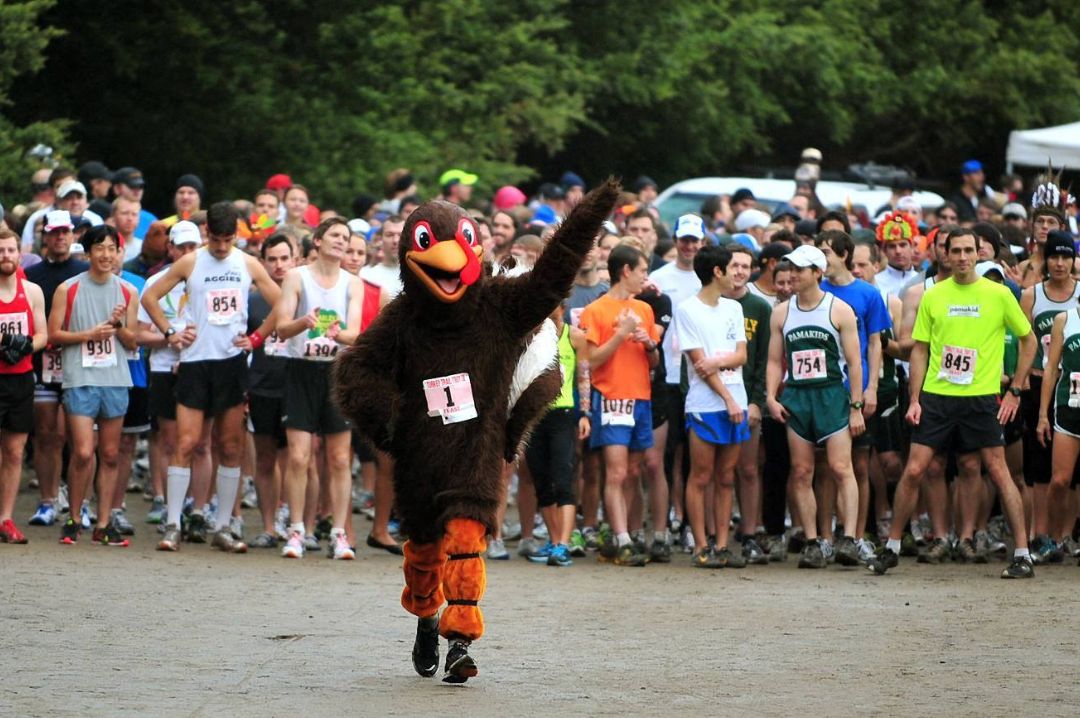 San Francisco Turkey Trot, source: Facebook
Do you want to burn some calories before you indulge in the delicious Thanksgiving meal? The SF Turkey Trot organizes races for charity and even encourages runners to bring canned food and other items to donate. The race is further divided into three segments: five-mile Turkey Trot, Pilgrim Promenade (walk), and Kids Gobbler Chase (100 meters). The entry ticket will include a Turkey t-shirt (not included for Kids Gobbler Chase) and some refreshments. Sign up early as the race registration closes each year after the 1,400 participant capacity has been reached and there will be no registration on the race day.
Price - $45
Where - Polo Field, Golden Gate Park
Hours - 8 am onwards
San Francisco International Hip Hop DanceFest
(November 21, 2021)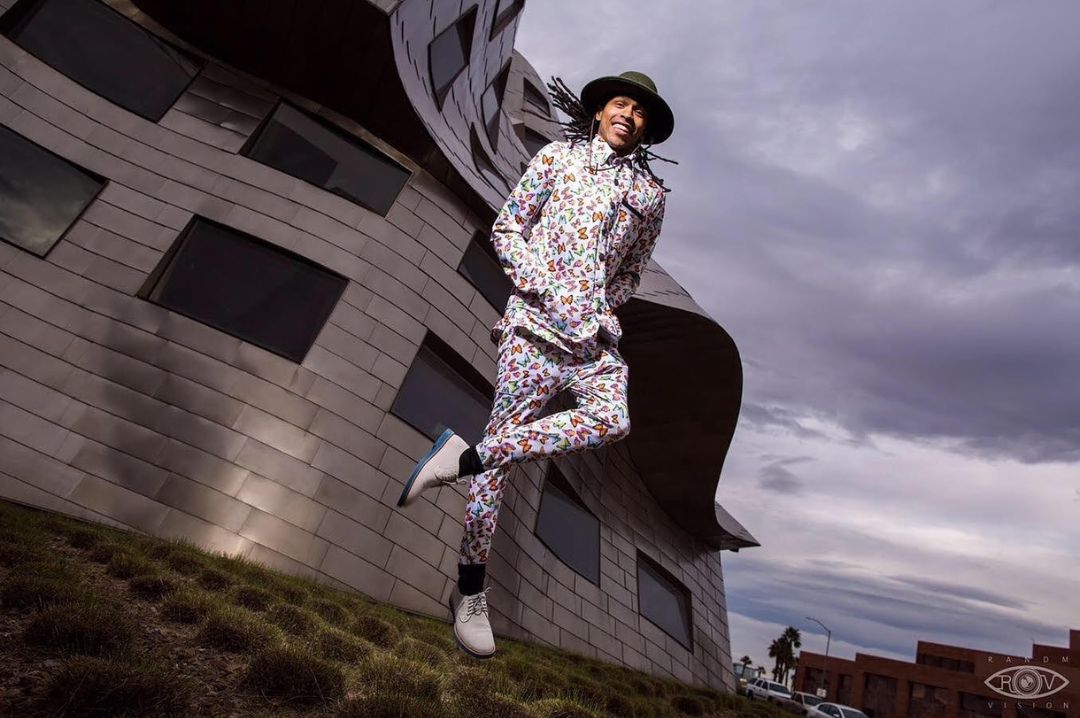 Jon Boogz at SF International Hip-Hop DanceFest, source: Facebook
The SF International Hip-Hop DanceFest is the first festival that focuses on celebrating the artistry and diversity of hip-hop dance genres in a non-competitive, professionally managed atmosphere.
By presenting groundbreaking performances from professional dance groups from around the world, the SFIHHDF promotes a convergence of global phenomena. Join them in person for the screening and a party afterward. Snacks, DJ, and live performances will be offered in the lobby after the screening.
Price - $40 onwards
Where - Palace of Fine Arts Theatre
Hours - 4 pm onwards
Cannabis Drinks Expo
(November 11, 2021)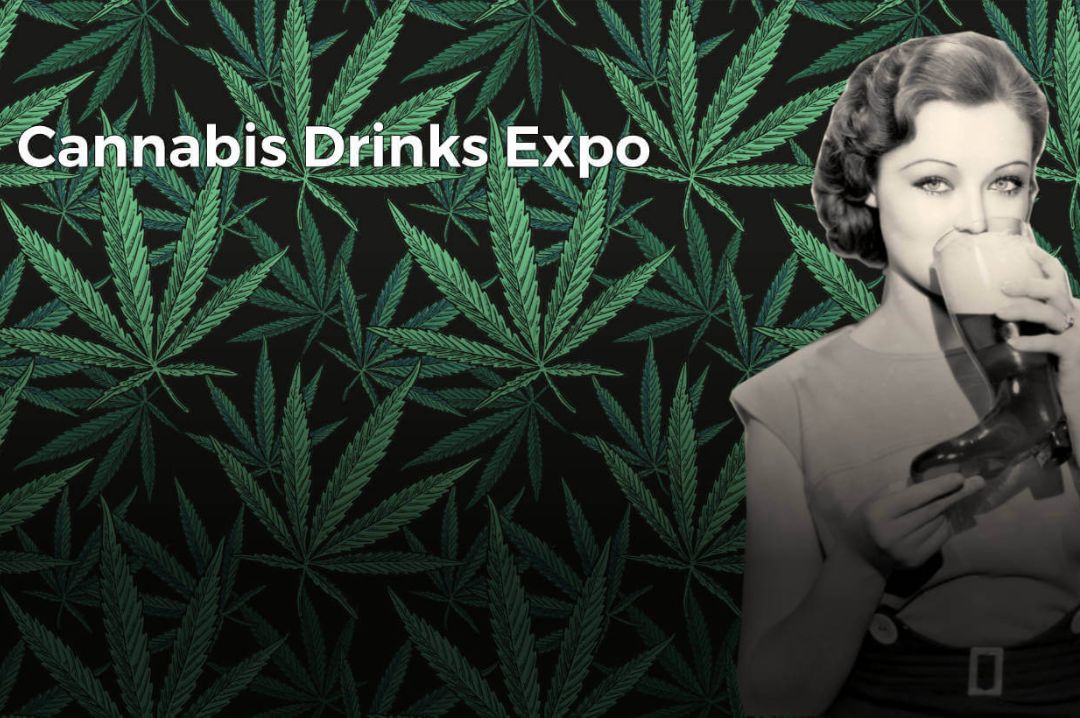 2021 San Francisco Cannabis Drinks Expo, source: Website
This event, hosted by Beverage Trade Network, sheds light on the rapidly growing legal cannabis business and offers insight into its bright future. The Cannabis Drinks Expo's main focus will be on expanding the business and increasing the profits of your business. So, whether you're a brand owner, investor, dispensary, or cannabis enthusiast searching for an on-ramp into the rapidly expanding cannabis market in the United States, this event will give you the ideal platform to network with some of the industry's top experts.
The event will also host a conference, where many experts will speak on various topics like how to start your own cannabis drinks brand, the world of cannabis marketing, distribution, and more.
Please note that this is a trade-only event, exhibitors and attendees are not allowed to distribute, sell, gift, or consume any medicated or live THC products, cannabis, or cannabis products at the venue at all times.
Price - $99 onwards
Where - South San Francisco Conference Center, 255 South Airport Boulevard, South San Francisco, CA 94080
Hours - Thursday (11 am - 5 pm)
Golden State Warriors vs Philadelphia 76ers
(November 24th, 2021)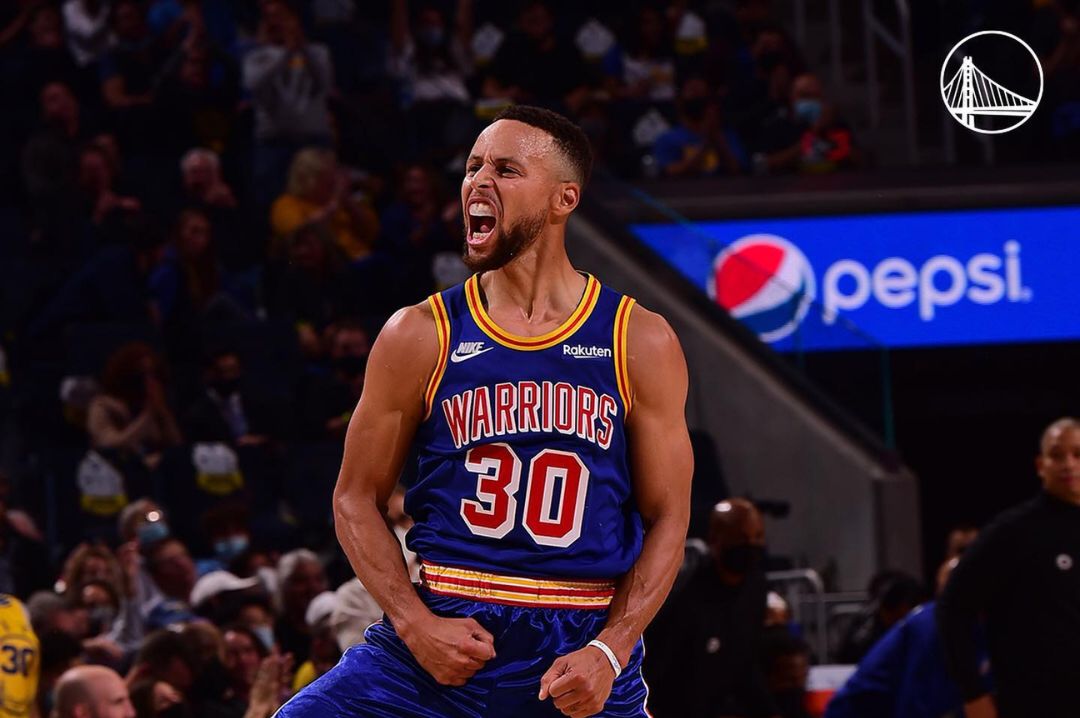 Stephen Curry from Golden State Warriors, source: Facebook
Steph Curry and the Warriors began the 75th season with a clean sweep of the Californian teams, beating the Lakers, Clippers, and the Kings. Come November 24th, Chase Center will be rocking with the Dubs as the Philadelphia 76ers and Joel Embiid come to town. Jordan Poole is showing out, Andre Igoudala is back in the team and Steph is doing Steph things. Will the Warriors show out yet again against the Eastern Conference heavyweight?
Price - $70 onwards
Where - Chase Center
Hours - Wednesday (7 pm onwards)
International Bulk Wine and Spirits Show
(November 9 - 10, 2021)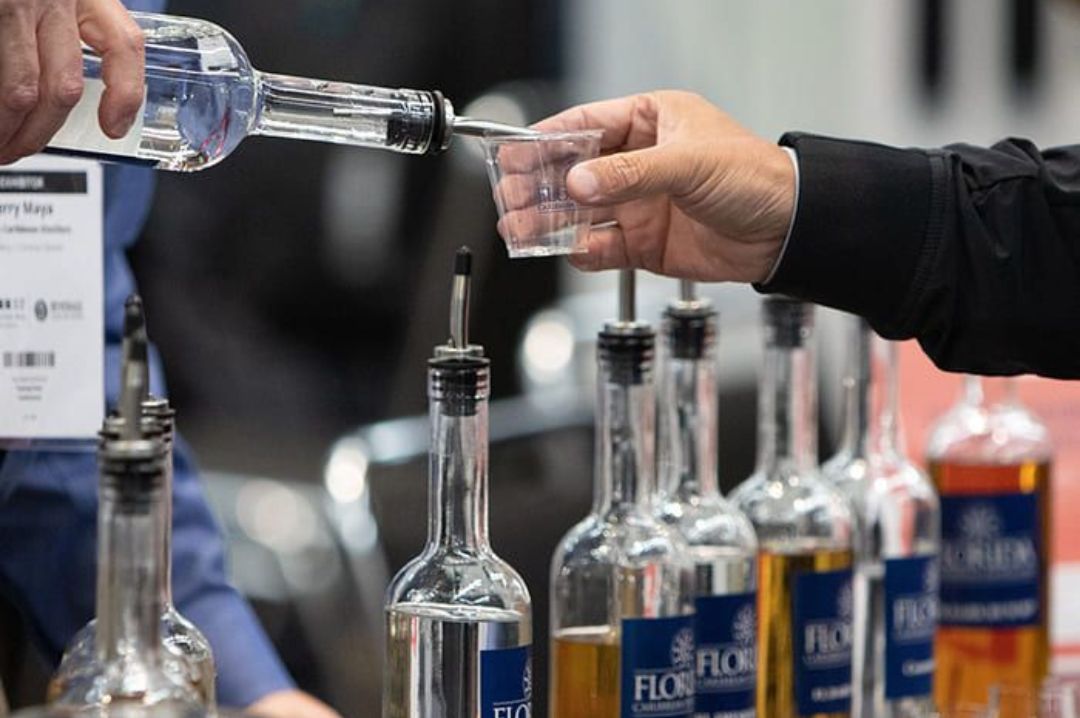 A sampling of spirits at International Bulk Wine and Spirits Show, source: website
Anyone involved in the manufacture, selling, or buying of bulk wine, bulk spirits, contract bottling, or private label will want to attend the International Bulk Wine & Spirits Show. Since its inception in July 2017, it has grown to become the must-attend event in the bulk wine and spirits market by attracting over 2,500 buyers. The conference provides industry professionals with essential information on the newest trends in bulk wine and spirits.
The conference in 2021 will focus on critical topics such as the influence of Covid-19 on the global wine and spirits industry, how wineries and distilleries may control costs when working with bulk wine and spirits, and what customers want from their wine and spirits suppliers, among many other things. The speakers include industry experts like Bruce Abbott (Manager at Brown Jug Alaska), Time Hanni (Master Of Wine, Wine Business & Product Development Consultant), and many more. Obtain your visiting permit today and meet the world's largest bulk and private label providers.
Price - Expo floor pass - Free
2 Day Conference Pass - $250
Where - South San Francisco Conference Center, 255 South Airport Boulevard South San Francisco, CA 94080
Hours - 11 am - 5 pm (Conference starts at 9 am)
Battle of the Decades: 60s 70s 80s 90s Dance Party
(Every Friday, throughout November)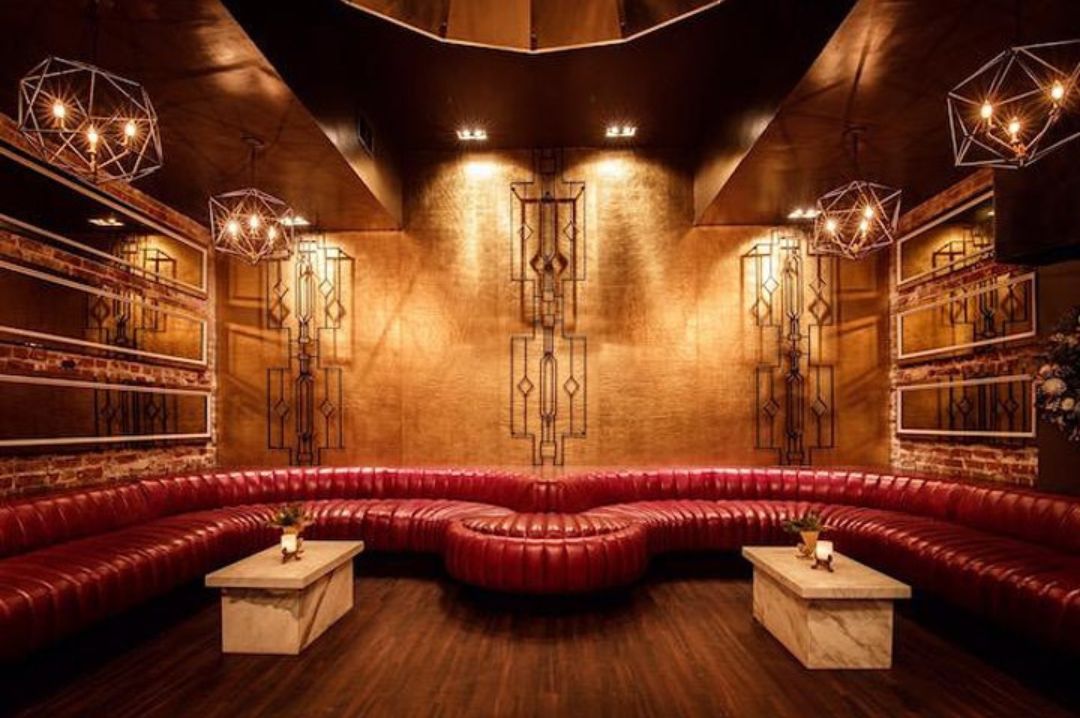 Monroe San Francisco, source: website
Head on over to Monroe club for San Francisco's popular Friday happy hours. Enjoy the DJ, dancing, cheap drinks, and roll into nostalgia with music from the 60s to the 90s. The earlier you get there, the cheaper the drinks.
5 pm - 6 pm: $1 drinks – '60s music
6 pm - 7 pm: $2 drinks – '70s music
7 pm - 8 pm: $3 drinks – '80s music
8 pm - 9 pm: $4 drinks – '90s music
9 pm - 10 pm: $5 drinks - 00's music
10 pm - 11 pm: $6 Premium Cocktails - 2010's music
11 pm-2 am: Current Hits
If you show up in a group of 10 or more and you can qualify for a booth reservation. The drinks included in the happy hour are well cocktails with rum, vodka, tequila, whiskey, gin, and beers like PBR, rolling rock, miller high life, and bud light.
Price - Free
Where - Monroe, 473 Broadway, San Francisco, CA 94133-4513
Hours - 5 pm - 2 am
Header Image - Photo by Taha Samet Arslan