What to do in San Francisco this December
Roar at the Chase Center as the Warriors faces the Suns, ring in Christmas in an ugly sweater pub crawl. All that and more in SF this December.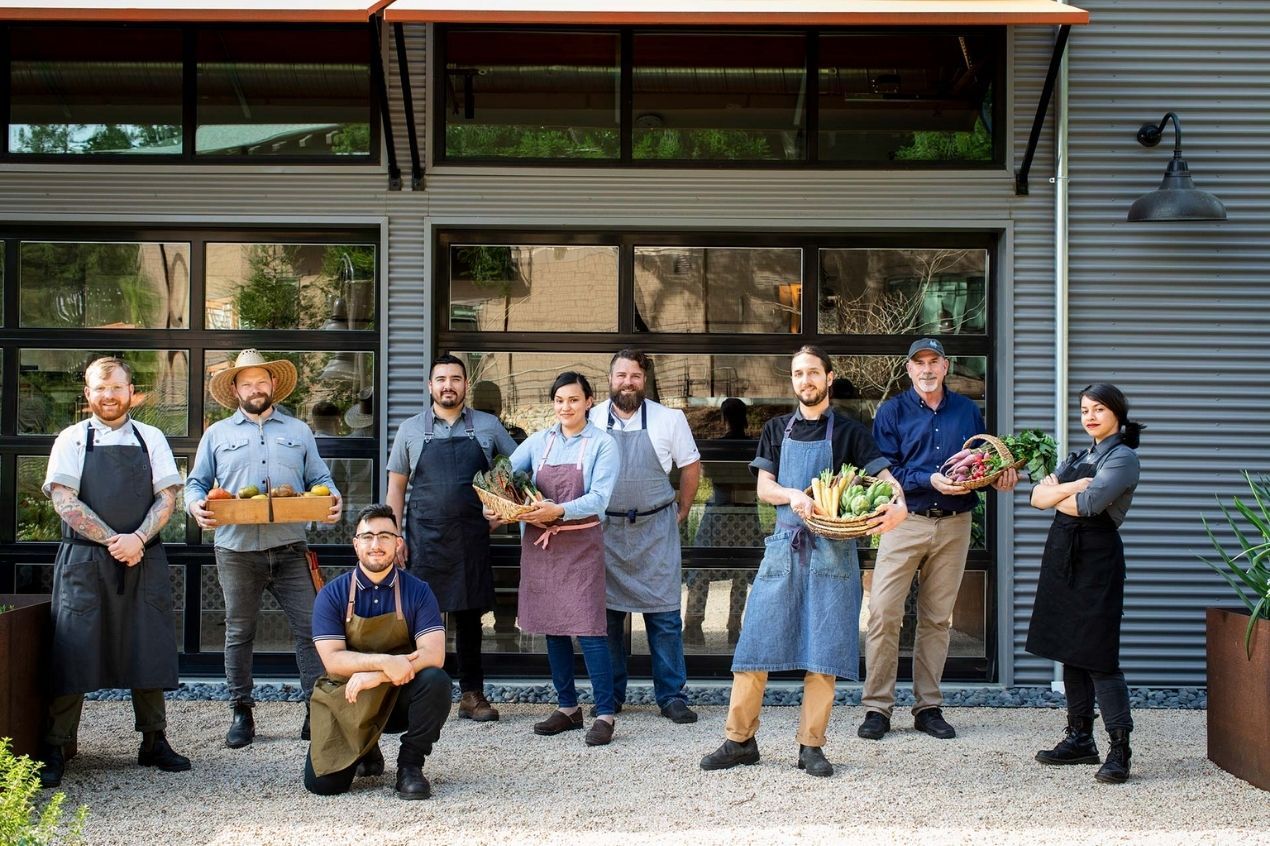 The Dubs are playing some amazing basketball, lighting up the NBA with the best team record, Thanksgiving celebrations were indulgent as usual, and Christmas celebrations are just around the corner. As 2021 winds down and the New Year's resolutions are being planned (let's see how long those go), San Francisco will light up to welcome 2022 with a bunch of quality events.
Here are the ones that stand out and have the qualities to make December merrier for Bay Area residents.
Golden State Warriors vs. Phoenix Suns
(Friday, December 3)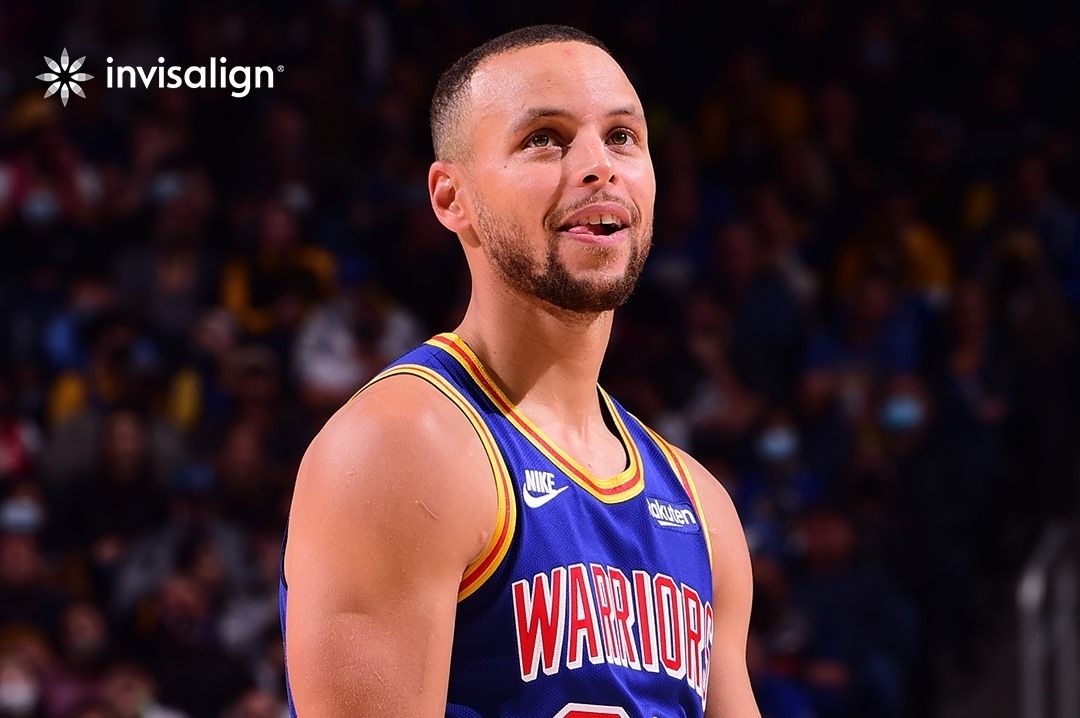 Will Steph get cooking against the Suns, Source Facebook
Before they meet for a marquee Christmas game in Phoenix, the Suns and the Warriors will lock horns at Chase Center on December 3rd. The Dubs are the best team in the league right now, torching opponents with their three point scoring and terrific defensive game. Steph Curry and Jordan Poole are scoring freely, with Draymond Green and Gary Payton II locking up opponents every game. With Klay Thompson and James Wiseman on road to recovery, the Warriors are now being dubbed as a heavyweight in the Western Conference.
The Suns, on the other hand, have started the season slowly, but the team is becoming better every passing game as they look to replicate the form that took them to the finals this past season. Two teams with lethal scorers, elite defenders and prime ball handlers in Chris Paul and Steph Curry, this game is shaping up to be glorious. Time to rock with the Dub Nation? We think so!
Price- $83 to $1350
Where- Chase Center, 1 Warriors Way, San Francisco, CA 94158
Timings- Tip-off at 7 pm
Dickens' Christmas Fair
(December 4-5,11-12 and 18-19)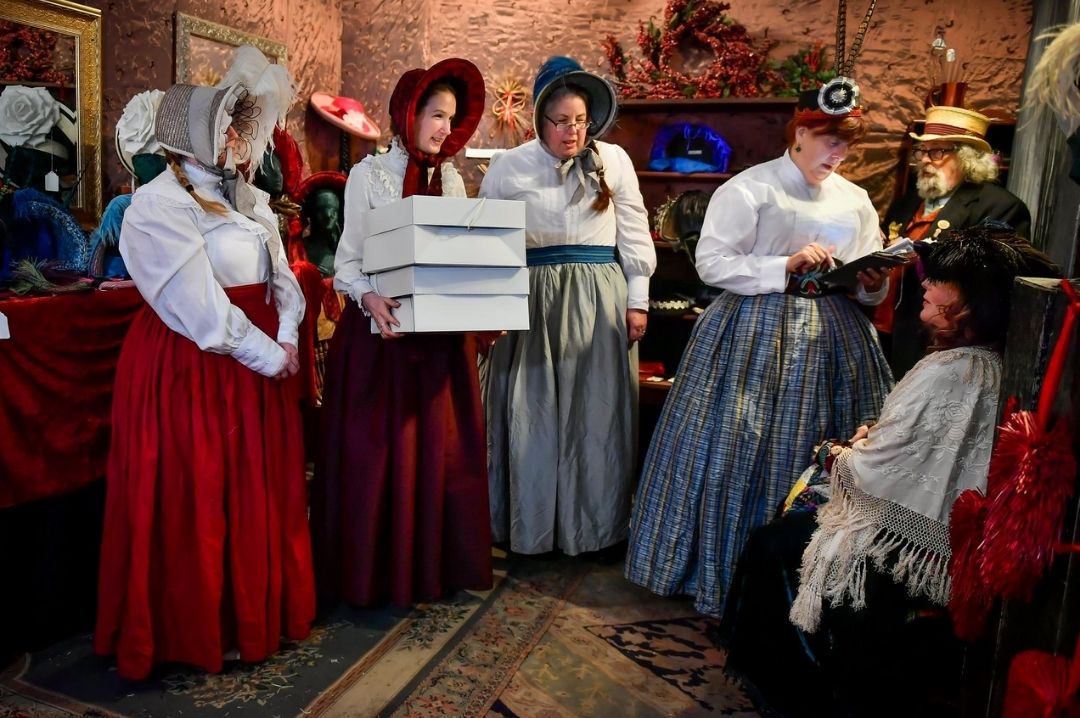 The Great Dickens Christmas Fair, Source Facebook
Fancy taking a stroll in Victorian London on Christmas? Time travel isn't quite possible yet, but the Dickens' Christmas Fair is the closest alternative. One of the most popular Christmas-themed events in San Francisco, the Dickens' Christmas Fair is synonymous with bringing Christmas cheer to the city slightly early.
Complete with period holiday decorations and costumed actors, visitors also enjoy food, shopping, and entertainment that are all in keeping with the spirit of the Victorian Era. The drive-thru-only event will bring 'A Christmas Carol' to San Francisco after a one year break. Time to spread some Christmas cheer then!
Price- One vehicle ticket is $25
Where- 2600 Geneva Ave, Daly City, CA 94014
Timings- One-hour shows
Tapas & Tunes at 1440
(Friday, December 10)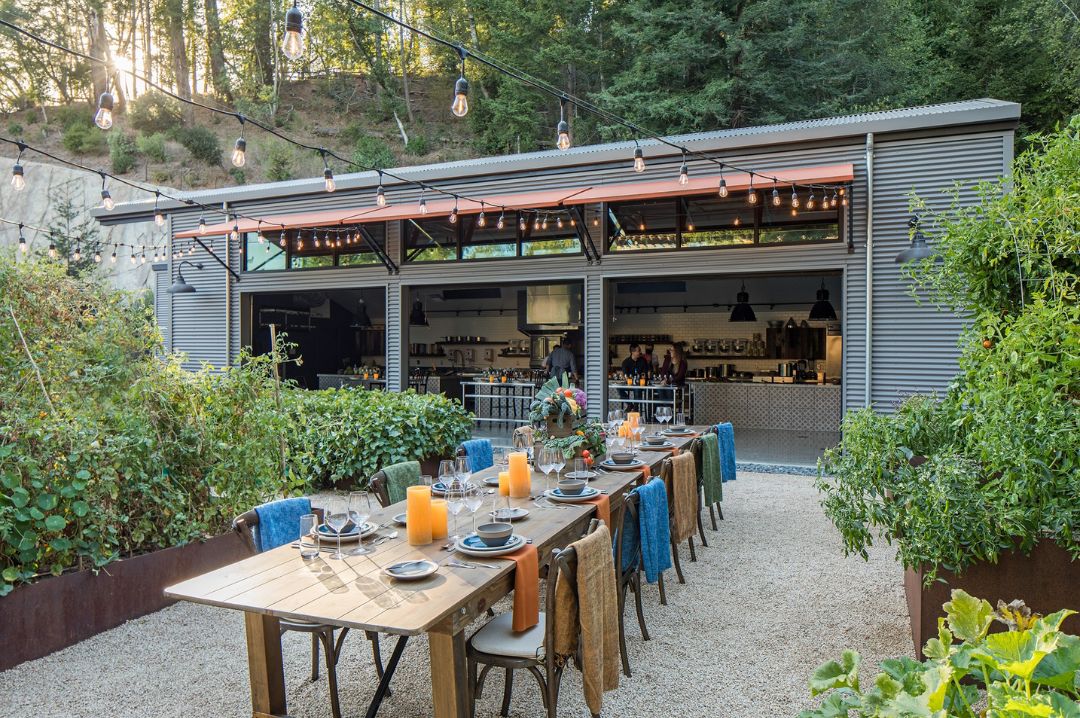 1440 Multiversity- the Location, Source Facebook
Looking to spend quality time under the stars and bringing in the final few weekends of 2021 with some fun, then Tapas & Tunes at 1440 is an enticing option. A very dynamic event, the night will feature some learning, live music, and loads of fun. The evening begins with a tour of Joanie's Garden, led by Mike Macdonald, 1440's gardener. Once the tour is finished, the culinary experience begins. This will include food favorites from around the world, with each dish developed, prepared, and served by the talented 1440 culinary team.
Post the culinary experience, guests can settle in at the Common Grounds outdoor patio while enjoying a nice glass of wine or local beer by the fire pits. As guests sip on a drink of their choice, there will be an acoustic performance from some of Santa Cruz's popular performers. A great place to rediscover life's simplest pressures, and enjoy with friends and loved ones. One ticket includes unlimited tapas and non-alcoholic beverages. There will be a no-host bar in place for wine, beer, and sake cocktails.
Price- $55
Where- 1440 Multiversity, 800 Bethany Drive, Scotts Valley, CA 95066
Timings- 5 pm to 10 pm
SF Ballet's Nutcracker
(Friday, December 10 to Thursday, December 30)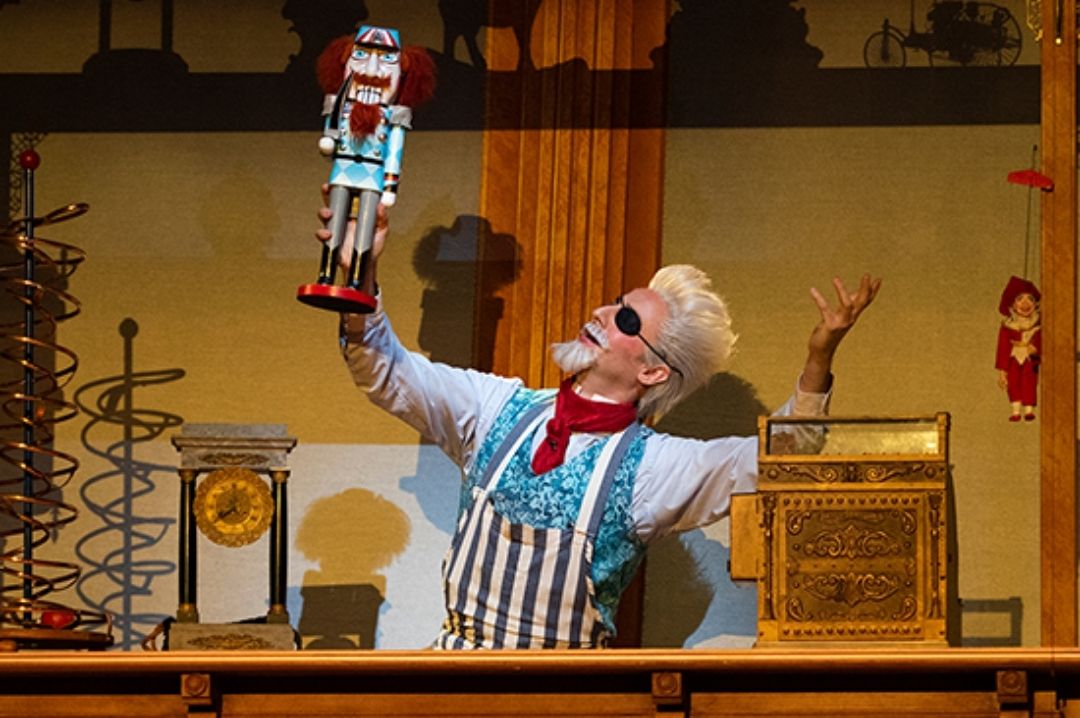 The Nutcracker Christmas experience, Source Website
For all those looking to celebrate the final month of 2021 with their kids in tow, SF Ballet's Nutcracker performance makes a terrific outing. Helgi Tomasson's dazzling San Francisco-inspired production is accompanied by a brilliant live orchestra performing Tchaikovsky's beloved score. Share unforgettable moments and everlasting memories with loved ones during this very special holiday time and tradition.
Clara's tale is an unforgettable one, with magical experiences that are perfect for children 5 years and older. One of San Francisco's finest events is on the show this December. Time to find a seat and get laughing with the little ones.
Price- $19 to $325
Where- War Memorial Opera House, 301 Van Ness Avenue, San Francisco, CA 94102
Timings- 7 pm onwards
Fuzz
(Tuesday, December 14)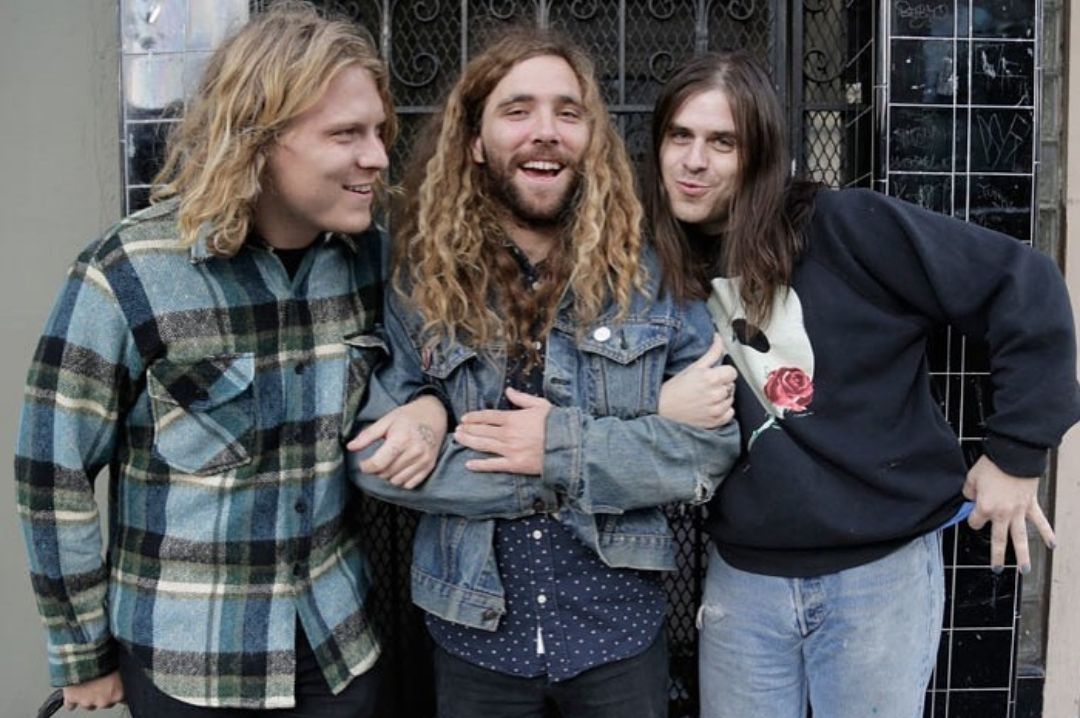 Fuzz at the Great American Music Hall, Source Facebook
Living up to their name, Fuzz draws a lot of inspiration from the fuzz pedal-worshipping acts like Jimi Hendrix, Groundhogs and more. Ty Segall and Charles Moothart will be coming to town on the 14th of December to add to the festive month's celebrations as they perform at the Great American Music Hall.
The seating for the show is limited, but who really wants to sit when the tunes and the vocals are that good. Apart from the concert, there will also be a dinner post the performance. A dinner plus admission ticket includes priority admission, reserved seating in the hall's balcony section, and a three-course meal that will arrive an hour and a half after doors open.
Price-
$22- general admission
$52- dinner + admission
Where- Great American Music Hall, 859 O'Farrell, San Francisco, CA 94109
Timings- Doors open at 7 pm. The performance starts at 8 pm.
Sweater-Con 2021: Ugly Sweater Pub Crawl
(Saturday, December 18)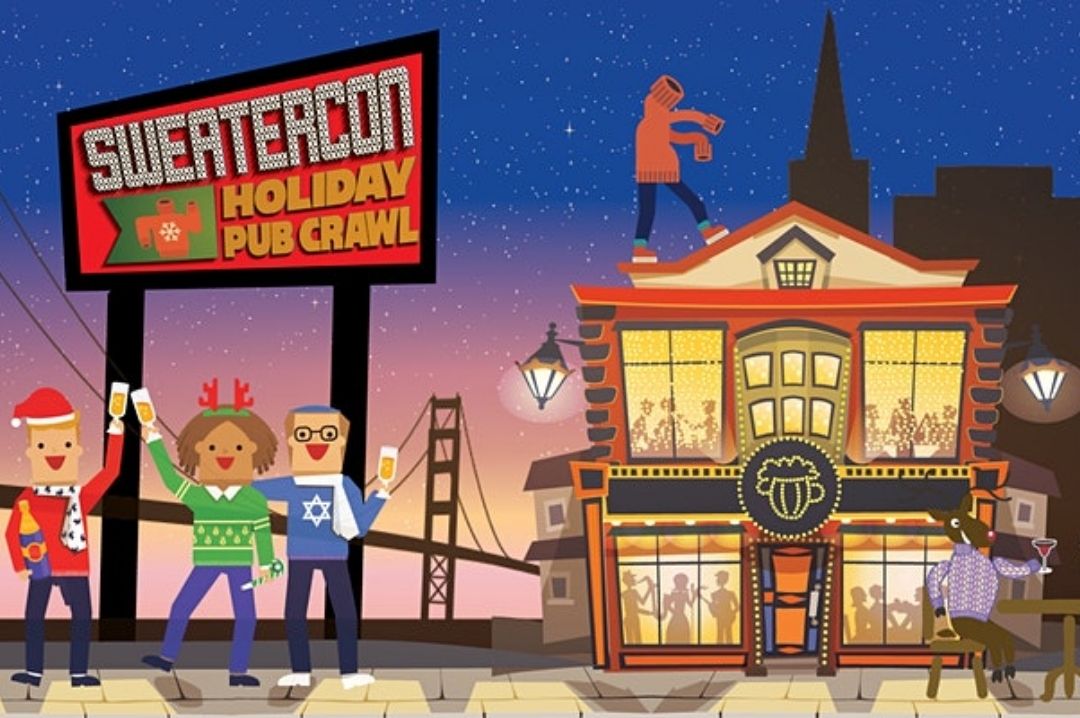 Sweater Con Pub Crawl, Source Eventbrite
Some of the best bars in San Francisco will be taken over for a jolly old holiday pub crawl that will be complete with cheap drinks, holiday decorations, and possibly some gifts Don't be afraid to throw on an ugly sweater or even Hanukkah inspired gear. You can also get creative and enjoy the crawl as naughty elves or a Santa get up as well.
The bars on board for Sweater-Con 2021 currently include Mayes, Mcteagues, Lush Lounge, El Lopo, Jackalope, Soda Popinski, Zeki's Bar, Wreck Room, and more!
What's more and really interesting is that once you check-in for Sweater-Con 2021, you can choose your own path, once you have a wristband on. To pick up the wristbands and pub crawl map, ticket holders have to check-in at Mayes. The time to dust off that ugly sweater is here.
Price-
Tier-1 $12
Tier-2 $15
Where- Mayes Oyster House, 1233 Polk Street, San Francisco, CA 94109
Timings- 4 pm to 10 pm
New Year's Eve 2022 Pachamama's Carnival
(Friday, December 31 and Saturday, January 1)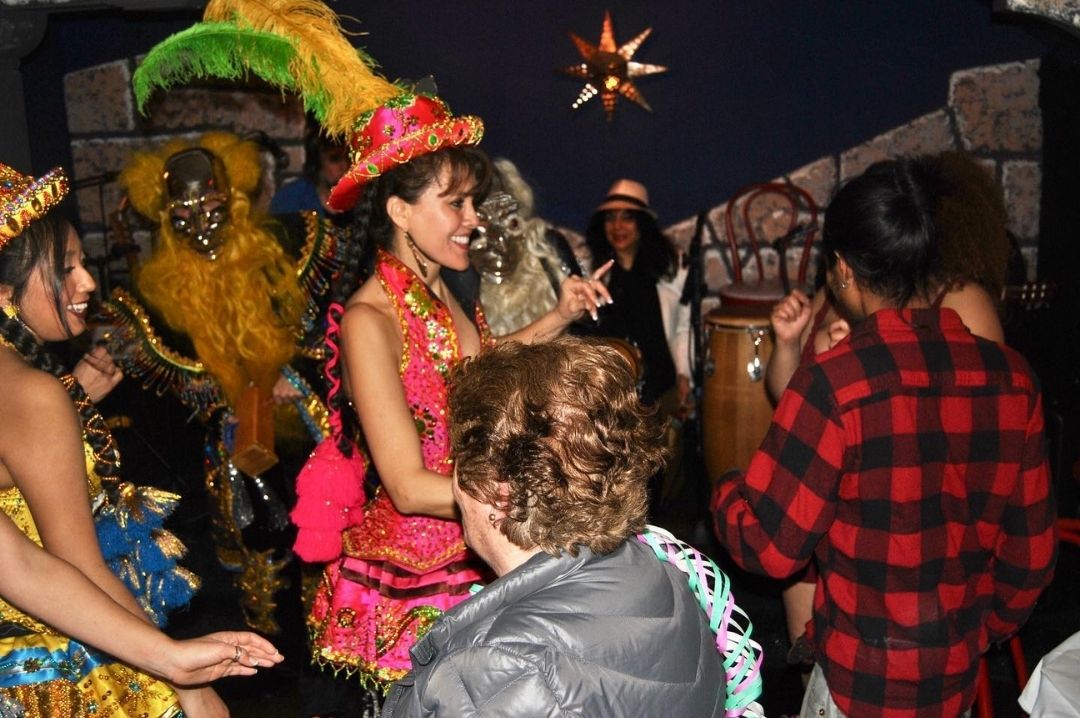 Peña Pachamama, Source Facebook
There will be tons of places in and around San Francisco to ring in the New Year from. For those looking to let their hair down and dance the night off to some emphatic beats, the New Year's Eve 2022 Pachamama's Carnaval is a good shout. Heading into its 24th edition, this party will be headlined by two-time Grammy nominee Eddy Navia. There will also be performances from Pachamama Band and costumed dancers who will show out.
Aside from the tunes and the moves, there will also be delicious food and nice sips on offer as well. A ticket to the Carnival will include appetizers, an organic buffet from the best of Peña Pachamama, dessert trays, and a complimentary champagne toast. Party until the clock strikes 12 and then some more.
Tickets-
$149- until November 30th
$179- from 1st to 15th December
$199- after 15th December
Where- Peña Pachamama, 1630 Powell Street, San Francisco, CA 94133
Timings- 31st December 8:30 pm to 1st January 1 am
Header Image- 1440 Multiversity, Source Website