What to do in San Francisco in June
Be a part of the city's upcoming events in June 2021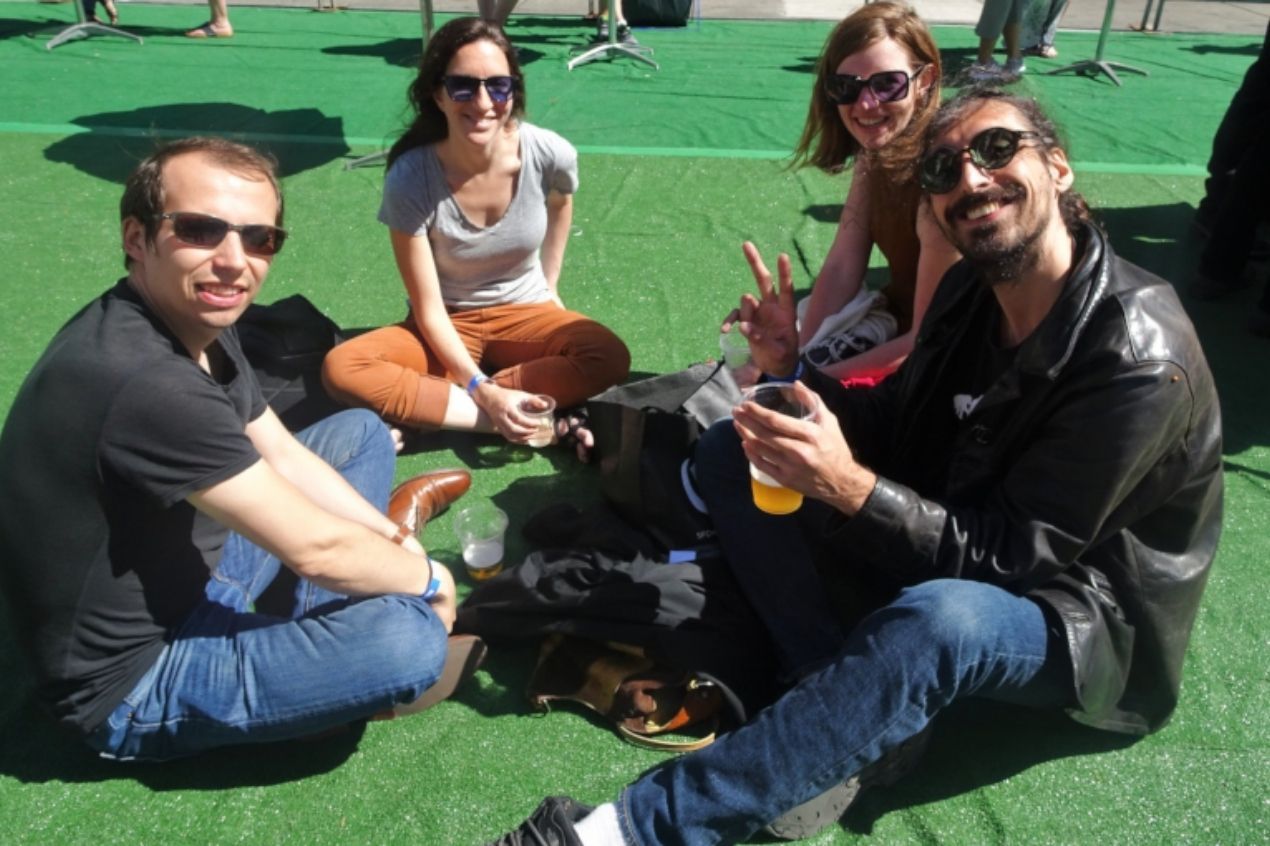 Although it's never really warm in San Francisco, we can still call it summer now. The summer months bring special events, concerts, street fairs, and more.
Several events in June are not only popular with locals but also bring in visitors from all over the world. The biggest celebration of the month and, arguably, the largest event of the year in San Francisco is the Annual Pride Parade, which happens at the end of the month. June also marks the beginning of the Street Fair Season, where many different neighborhoods in San Francisco close off a few blocks and bring in food trucks, live music, vendors, and more. Other highlights include Escape from Alcatraz, Juneteenth, and the Stern Grove Festival.
The Ferry Plaza Farmers Market
(Every Saturday)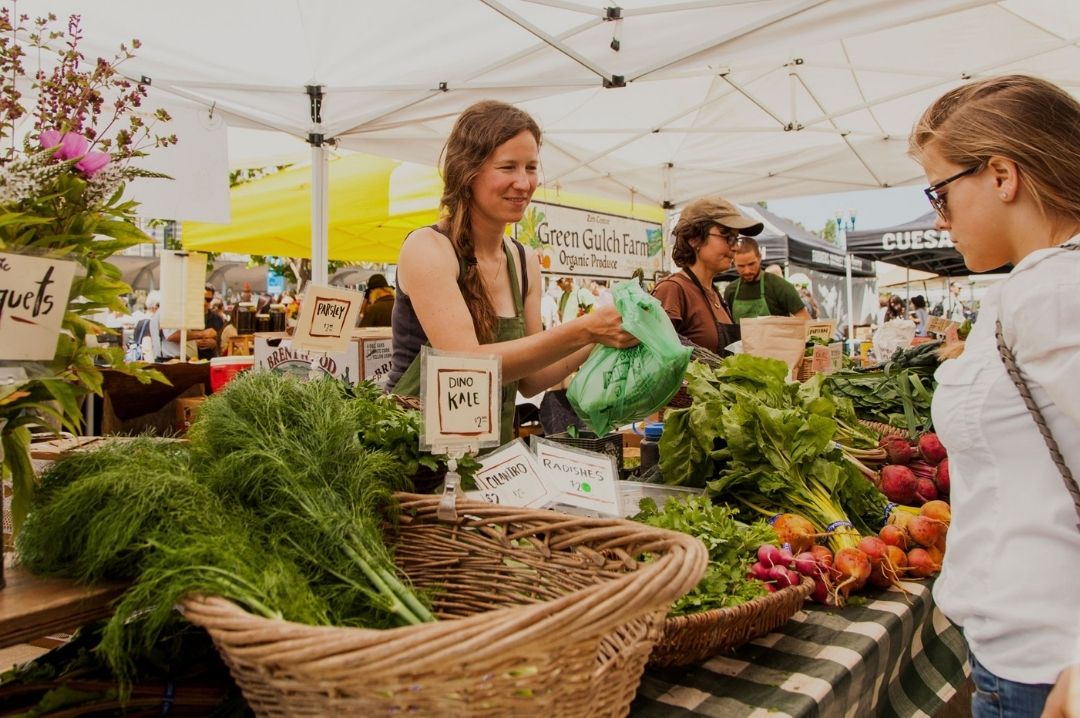 The Ferry Plaza Farmers Market, Source Website
The Ferry Plaza Farmers Market is a California-certified farmers market operated by the nonprofit Center for Urban Education about Sustainable Agriculture (CUESA). The market is widely acclaimed; for both the quality and diversity of its fresh farm products, artisan, and prepared foods. It is renowned throughout the country as one of the top farmer's markets to visit. Some of San Francisco's best-known chefs and most famous farmers are seen at the market. The market provides a forum for people to learn about food and agriculture. Each week nearly 40,000 shoppers visit the farmers market.
It is a celebration of local food culture.
Every Saturday, a large market is held both in front of the Ferry Building and at the rear plaza overlooking the Bay. The market offers fruits, vegetables, herbs, flowers, meats, and eggs from regional farmers and ranchers, many of whom are certified organic. A wealth of other products include regional artisan specialties such as bread, cheeses, and jams.
CUESA conducts educational programs including in-market talks and cooking demonstrations, farm tours, cooking classes, and panel discussions. They also produce fact sheets, teacher resources, a free weekly letter, and have a comprehensive website.
Price - Free Entry (Food & Drinks available for purchase)
Where - One Ferry Building, San Francisco, California 94111
Timings - 8 am to 2 pm
Mission Community Market
(Every Thursday)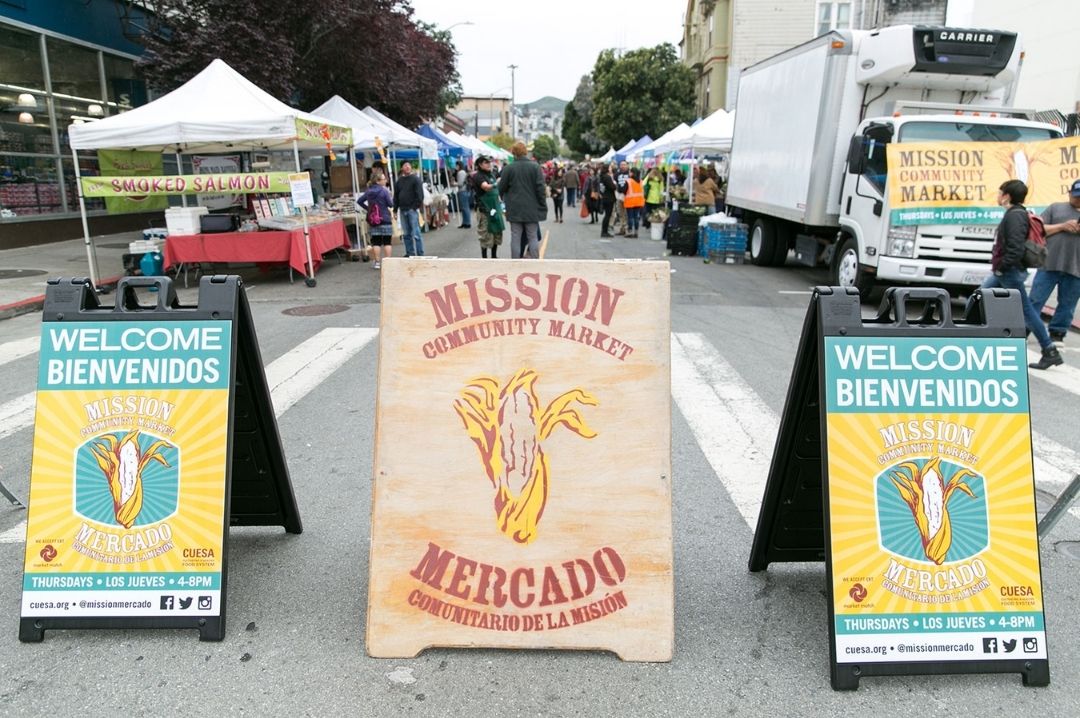 Mission Community Market, Source Website
Founded in 2010, Mission Community Market is an open-air marketplace made up of farmers, small local businesses, and community programs, promoting family health and creating a fun, beautiful public space for the Mission District. Since the spring of 2018, CUESA has been honored to support this vibrant neighborhood market with deep roots in the Mission community.
Price - Free Entry (Food & Drinks available for purchase)
Where - 84 Bartlett St, San Francisco, CA 94110, United States
Timings - 3 pm to 7 pm
Outdoor Bar Trivia
(Every Thursday)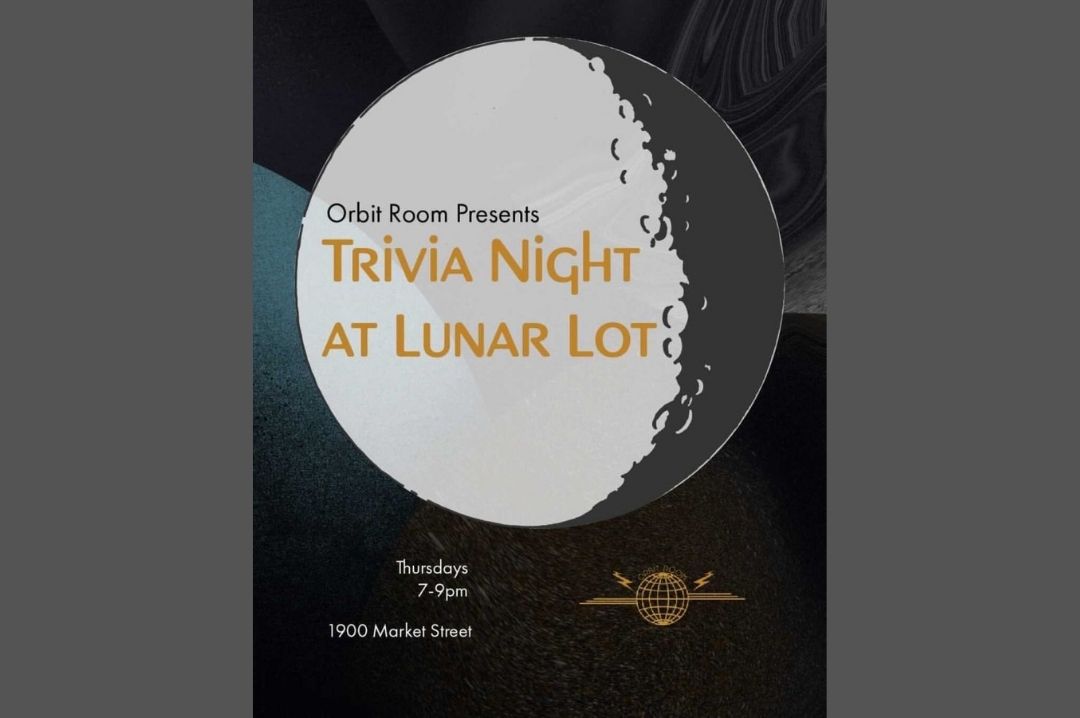 Bar Trivia, Source Website
Orbit Room, a truly O.G. cocktail bar and one of San Francisco's greatest deco interiors has launched an outdoor space to fill the cold void of the universe with cocktails and house-made pizzas. But unlike most pop-ups and outdoor seating areas, Lunar Lot is not immediately out front of its home base. It's half a block down Market Street, with spaced-out picnic tables tucked under a canopy between two buildings — meaning it's sheltered from any hullabaloo outside and therefore able to host comedy, trivia, and other events.
Secluded and toasty, Lunar Lot is where you can get single or double Space Age cocktails, like a Moli Moli (a spicy, smoky margarita) or a Whiskey Tango (bourbon, tangerine, lemon, ginger, mint) plus $15-and-under half-bottles of wine. If fall is hitting you, there's a Hot Toddy, too.
Josh Holub, the owner brings trivia to the outdoor dining area. Get your trivia team together and come for socially distanced fun.
Note - Admission includes a large pizza.
Price - $30
Where - 1900 Market St. San Francisco, CA 94102
Timings - 7 pm to 9 pm
Pay-what-you-can Taco Fridays
(Every Friday)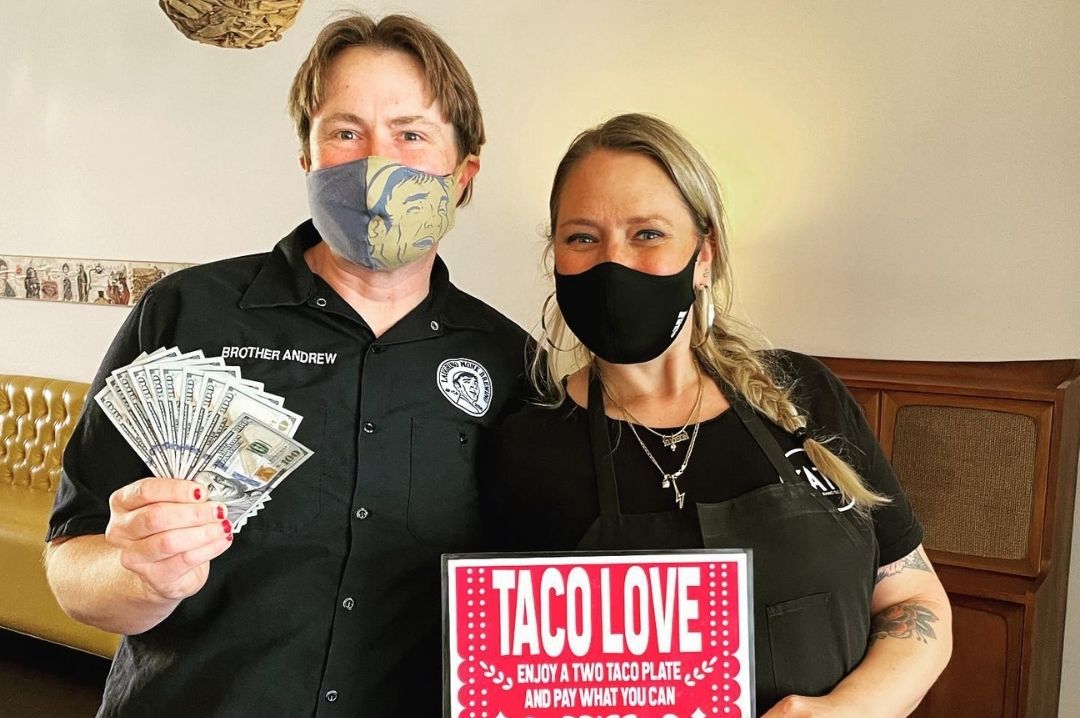 Tato, Source Facebook
Customers can order off the Taco Love menu and pay anywhere from $0 up to $10. When a customer pays the full price of $10, TATO will give a free meal to someone in need in The City. While many restaurants are struggling, San Francisco Mexican restaurant TATO wants to give back. They're bringing back their "Taco Love'' special, which features a two-taco plate with sides, and pay-what-you-can pricing. The special is open to anyone, but especially for fellow restaurant and bar industry workers who have been hit particularly hard during the pandemic. The menu might change weekly but often includes Beef Quesabirria, Mushroom Quesabirria, and Chicken Tacos. Tato plans to offer Taco Love "indefinitely every Friday," but please check Facebook for updates as schedules may change.
Price - $0 to $10
Where - 4608 3rd St, San Francisco, CA 94124, United States
Timings - 11 am to 5 pm
Sundaze Brunch & Marketplace
(Every Sunday)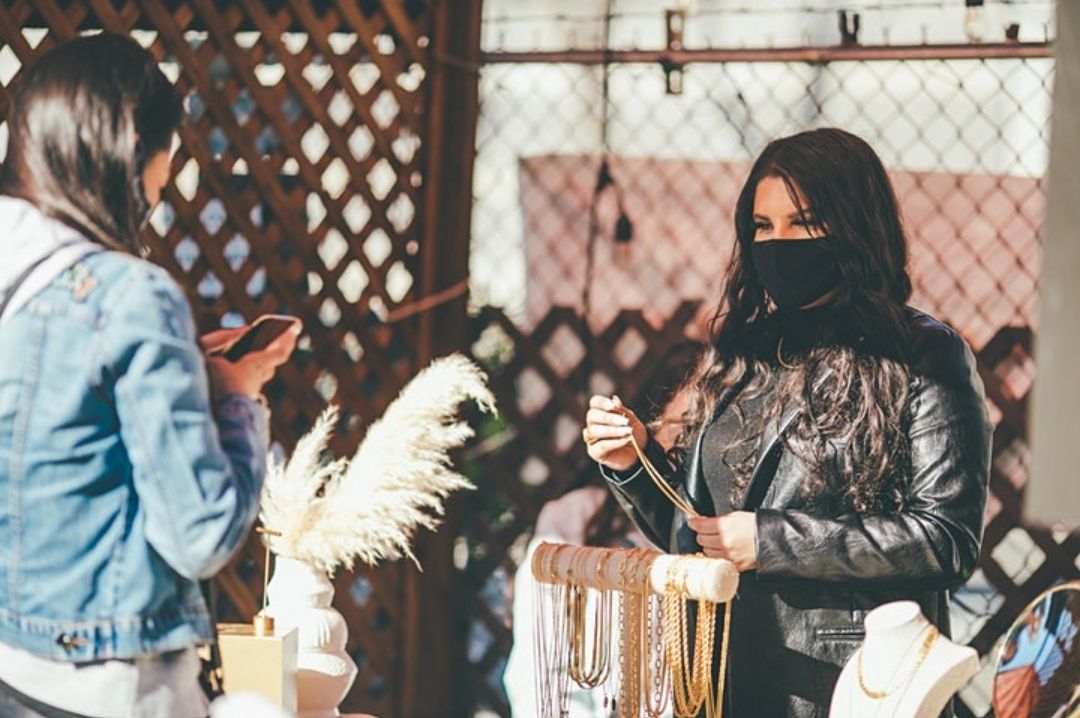 Sundaze Brunch & Marketplace, Source Facebook
This event is not your regular brunch! Here at District Six Sundaze Brunch & Marketplace, there will be a rotation of food trucks, DJs, and vendors. With the help of SPARK, Social SF food vendors are always great. With the help of Marcus Lee, the DJs and music put together a vibe.
The goal is to build a unique community of small business vendors with a marketplace for the real Sundaze experience.
A variety of local vendors exhibit jewelry, clothing, candles, plants, snacks, and small goods. Many of them have turned hobbies into side hustles, some even to full-time careers. So let's get you or people you know into the marketplace.
This event is family & dog friendly!
Price - Free entry
Where - 428 11th St, San Francisco, CA 94103, USA
Timings - 11 am to 4 pm
Gay Pride Parade
(throughout June)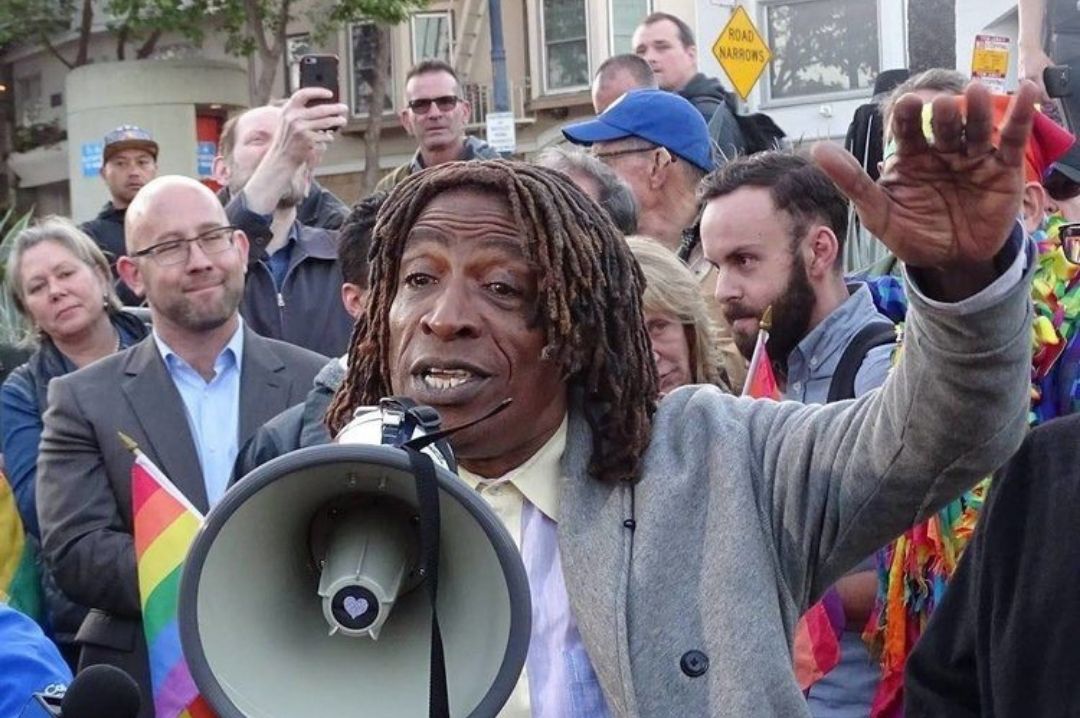 Gay Pride Parade, Source Facebook
The Board of Directors and staff of the San Francisco LGBT Pride Parade and celebration are pleased to announce that #SFPride51 will be held throughout June 2021. After a full year of physical distancing and other restrictions, the Bay Area's LGBTQ+ communities will once again be able to gather in limited, in-person events while strictly adhering to current safety protocols.
The theme for this year is "All in This Together," and #SFPride51 will be the best version of what is possible at this time, prioritizing public health while providing numerous opportunities for LGBTQ+ people and allies to experience visibility, solidarity, and joy. Their organization has expanded its programming from the last weekend of June to encompass the whole of Pride month. While they will miss the traditional parade and celebration, they invite the entire community to join them at the new and exciting events planned throughout June.
Price - Free entry
Juneteenth Festival
(June 19th)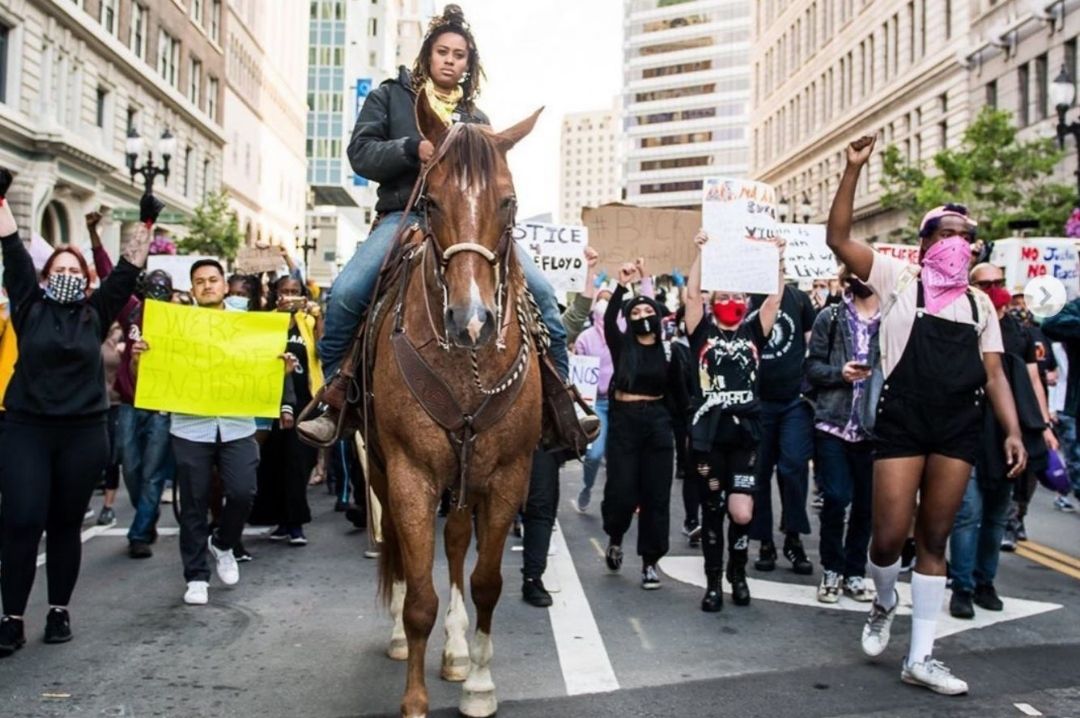 Juneteenth Festival, Source Facebook
Among the many African-American cultural festivals that occur annually in San Francisco is Juneteenth. The holiday which is celebrated nationally on June 19, commemorates the end of slavery in the United States when two years after the Emancipation Proclamation, Union generals finally made it to Galveston, Texas to inform the city that enslaved people were set free.
Each year, San Francisco's Juneteenth celebrations honor the achievements and determination of the African-American community with a festival and parade along Fillmore Street, where the first San Francisco Juneteenth celebration was held in 1950.
The event usually draws some 75,000 people to the Fillmore District for the parade, a classic car show, a traditional African Uhuru village, and other activities. This year, however, due to COVID-19, virtual experiences are being planned.
Virtual Juneteenth Celebrations
"Harlem of the West: The San Francisco Fillmore Jazz Era"
Join documentary filmmaker Elizabeth Pepin Silva and photographer Lewis Watts at noon on Friday, June 19, as they discuss one of San Francisco's most storied neighborhoods. In the 1940s and 1950s, the Fillmore was the center of African-American culture—and, particularly, music—on the West Coast. Reservations are required.
"Polar Bears, Black Boys & Prairie Fringed Orchids"
Tune in to a virtual performance of this new play by Vincent Terrell Durham. "Polar Bears, Black Boys & Prairie Fringed Orchids" is a co-production between many Bay Area theaters. It will be presented via Zoom at 7 p.m. on Friday, June 19th. Admission is free, but space is limited. Reserve your spot today.
Flavors of Juneteenth
La Cocina's Juneteenth Community Food Boxes
La Cocina, the culinary incubator and meal provider that has helped launch dozens of female-helmed Bay Area restaurants, is serving special food boxes for pick-up that feature traditional Juneteenth dishes from Black entrepreneurs. Sign up for yours today.
Meet San Francisco's African-American Creators
Explore more of San Francisco's African-American culture from home and get familiar with these artists, writers, and pioneers who are shaping the community today.
Born Ricardo Richey, APEXER is a street artist whose colorful creations are included among San Francisco's many murals. You can find his works in SoMa and the Financial District. APEXER has created a video and sculptural art as well.
Cheryl Patrice Derricotte
A visual artist who works primarily with glass and paper, Cheryl's work has been exhibited all over California. She is also the Chief Mindfulness Officer of Crux, a nationwide cooperative of black artists exploring immersive storytelling through virtual and augmented reality.
At the age of 22, Serge Gay Jr. arrived in San Francisco to attend an art conference. Like many visitors, he was barely off the plane before he decided the city was home. Serge has established himself as one of the city's most important African-American painters and muralists today.
Honey Mahogany is perhaps best known for starring in the fifth season of RuPaul's Drag Race. Since her breakthrough Drag Race appearance, she has starred in another platform altogether: San Francisco politics. She serves as a legislative aide to a member of the San Francisco's Board of Supervisors, where she advocates for all things LGBTQ.
Devorah holds the distinction of having been San Francisco's third poet laureate. She has written two novels and four books of poetry. She is also a recording artist and a professor.
George McCalman is an artist and creative director. His studio, McCalman.Co designs brands for a range of clientele. Additionally, he is a visual columnist for the San Francisco Chronicle, featured in Observed and The Usual.
A photographer who works without a camera, Ron Moultrie Saunders is a founder of the 3.9 Art Collective. Blending his landscape architecture with his advocacy for the community, Saunders believes cultural creators are the heartbeat of any urban center.
Hank may be based in Brooklyn, but his light art in San Francisco is among the city's most recognized, photographed, and beloved pieces of public art. "Love Over Rules" has hung over the Yerba Buena neighborhood since 2017, attracting attention from first light.
Pub Crawl San Francisco
(Every Saturday)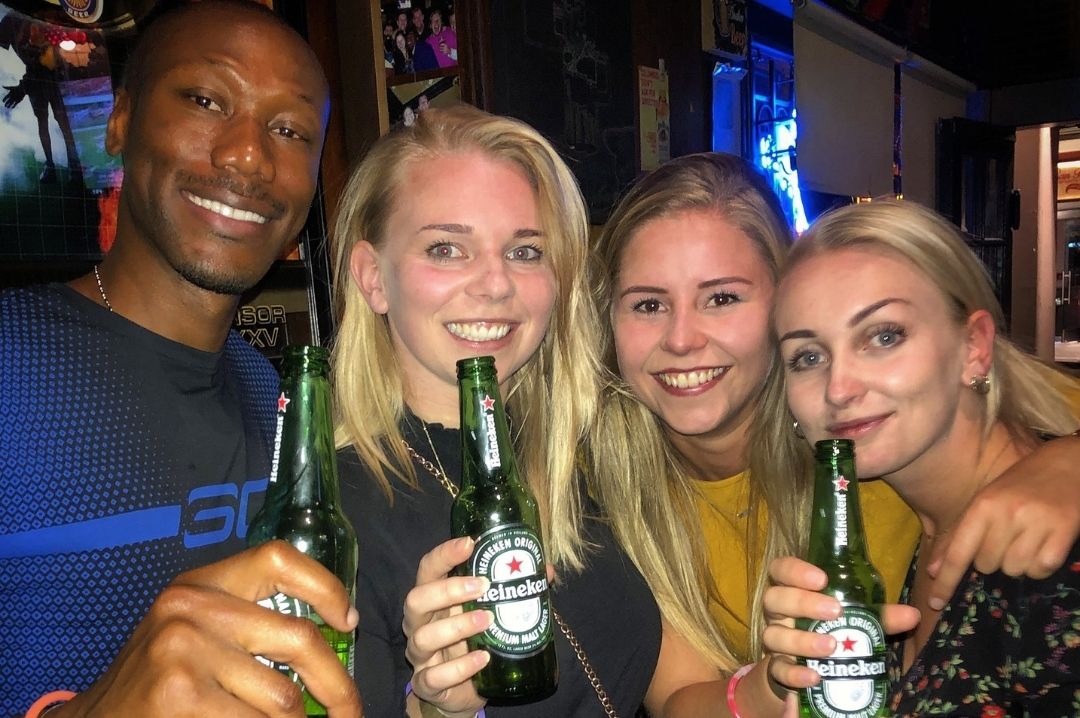 Pub Crawl, Source Facebook
Every week Pub Crawl San Francisco connects people from around the globe to discover nightlife in "the city by the bay." All crawls visit four legendary nightlife venues, receive exclusive "pub crawl only" drink specials, and get 100% free VIP admissions - all guided by amazing party hosts. Space is limited so book now.
Price - Free entry for VIP and for others $19.50
Where - Union Square (333 Post St, San Francisco, CA 94108, United States)
Timings - 8 pm
International Party with Locals & World Travelers
(Every Friday)
This is an SF Hostel Party PopUp Event. There will be several tour groups of solo international travelers joining, who have been dropped off at the event.
You will be placed on a team based on your country and your team will rotate around the room & compete in games of skill against the other teams. The point of this event is to meet the others in the room while competing.
About 50-60 backpackers staying at hostels around the city will attend the event, along with locals who want to meet new people and share travel stories, get together and have a friendly tournament.
Everyone is placed on a team based on their country (to make it easy to meet people).
Teams compete at flip cup, relays, and beer pong.
Play -or- just watch, drink cheap beer, and be social! Meet & compete against travelers, locals, au pairs, and students!
Come join the fun, have some cheap drinks, and make some new international friends for the night.
Price - Free entry (Food and Drinks available for purchase)
Where - Northeast Corner of Broadway St. & Kearny St. (look for pink meetup sign outside Broadway.)
Timing - 9 pm to 11 pm
Header image: Union Street Festival, Source Website