The Guide to September in San Francisco
Grab a Sake, ride a bull, and harvest Sauvignon Blancs. Here's what San Francisco has in store for September.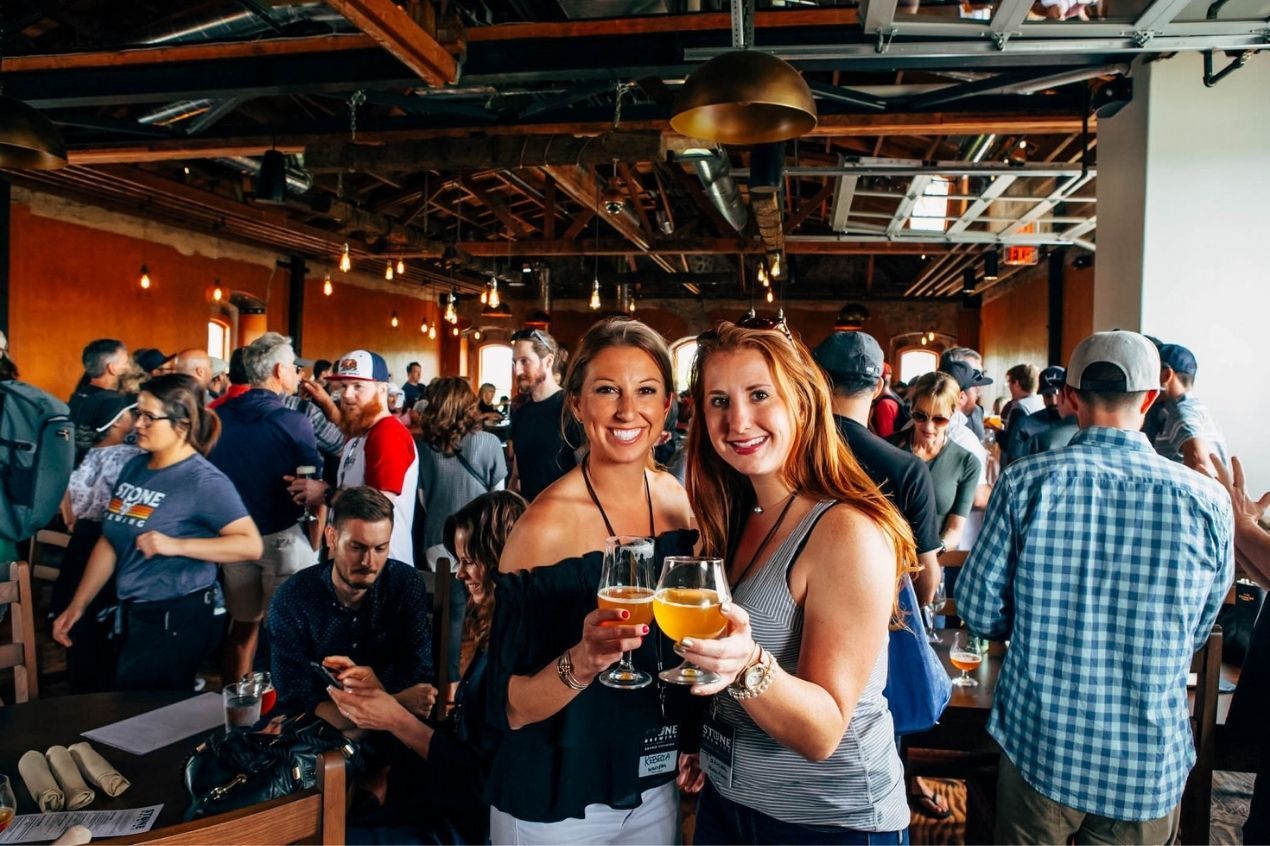 There are a lot of things one could do in San Francisco during September. From catching an SF Giants game to free festivals and cruises around the bay, there are the usuals in store. However, there are quite a few September specials lined up for those who love their share of fun. Here's what to do in San Francisco during September.
Federation Brewing Craft Comedy
(September 2 and September 16)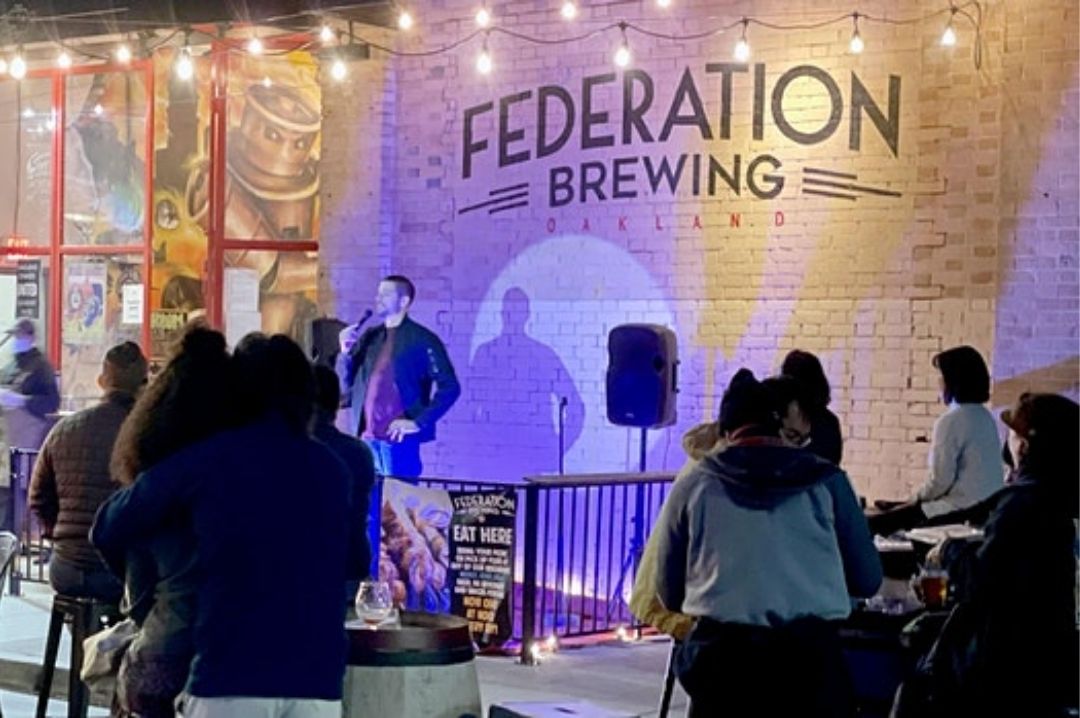 Federation Brewing, Source Eventbrite
In a limited seating session, Federation Brewing will host an outdoor craft comedy evening at their brewery on the first and third Thursday of September. The "Best of East Bay" event will see comics from Conan, Comedy Central, Late Night, Sketchfest and Punch Line grabbing the mic. Accompanying the comedians will be beer from Federation Brewing and food from local vendors. Grab a table for four, or a park bench for 2 and get ready for a dose of Thursday laughter.
Price- $35
Where- Federation Brewing, 420 3rd Street, Oakland, CA 94607
The Night Market
(Friday, September 3)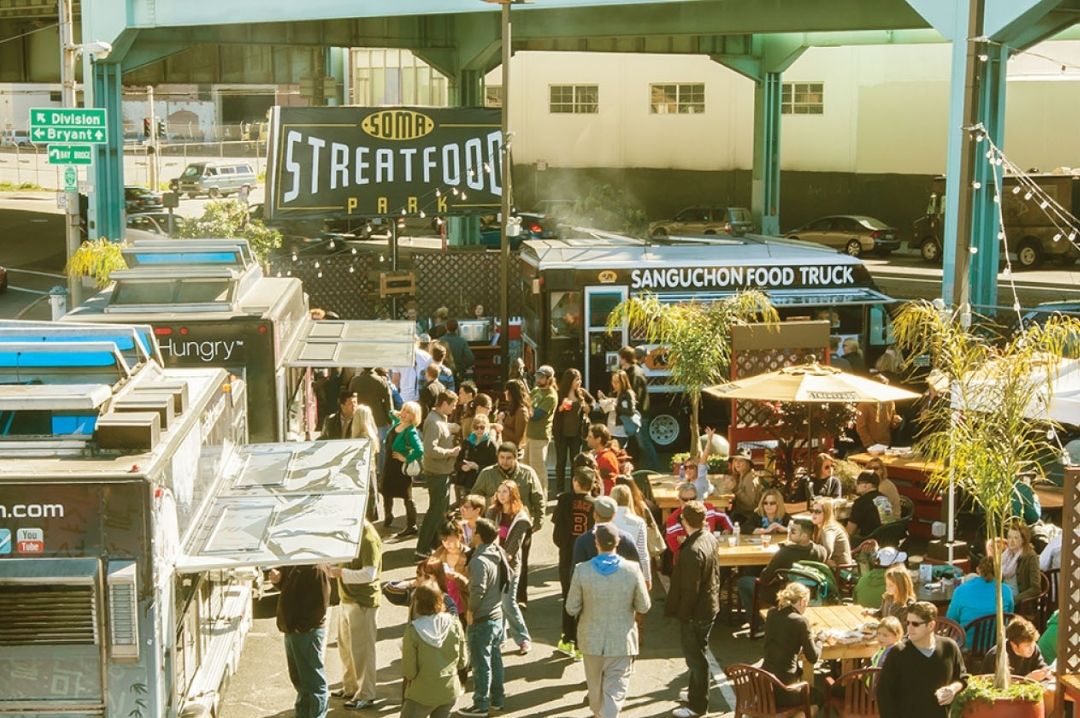 District Six, Source Facebook
The Bay's top food trucks, up and coming musicians, and local vendors will all bring their flair to District Six for The Night Market. Listen and groove to live music from San Francisco's DJs and bands, hang out with friends and family and bring in the weekend on a happy note. There will also be a ton of things to shop for like sweaters and jackets, plants and more.
The event will have health and safety protocols in place which will include tables set six feet apart and disinfecting of surfaces after each group.
Price- $25 for a table reservation of 6 people.
Free entry for those not reserving
Where- District Six, 428 11th Street, San Francisco, CA 94103
Timings- 5 pm to 9 pm
HANNA Winery Sauvignon Blanc Flavor Camp
(Saturday, September 4)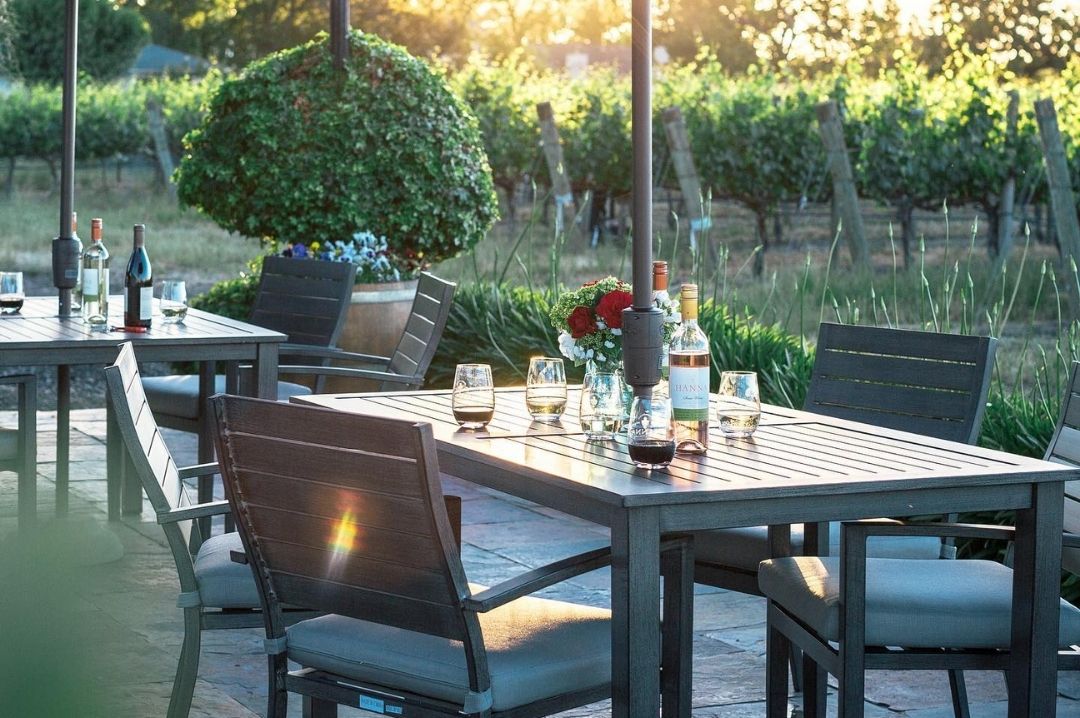 HANNA Winery & Vineyards, Source Facebook
Jeff Hinchliffe, winemaker at HANNA winery will host an immersive session about the beauty of Sauvignon Blanc at their HANNA's Slusser Road Vineyard. Get to learn the effects of light and heat management throughout the vineyard canopy, what goes on behind the scenes at the winery and a chance to harvest Sauvignon Blanc yourself. As you get through the winery tour and work up an appetite, the flavor camp will conclude with a delicious lunch with Jeff in the winery's tasting room.
The ticket sales end on September 1, so best hurry. The winery also suggests dressing in layers for the occasion.
Price- $80 for winery members
$90 for general admission
Where- HANNA Slusser Ranch Vineyards, 3510 Slusser Road, Windsor, CA 95492
Timings- 9 am to 1 pm
Labor Day Sunset Sail
(Monday, September 6)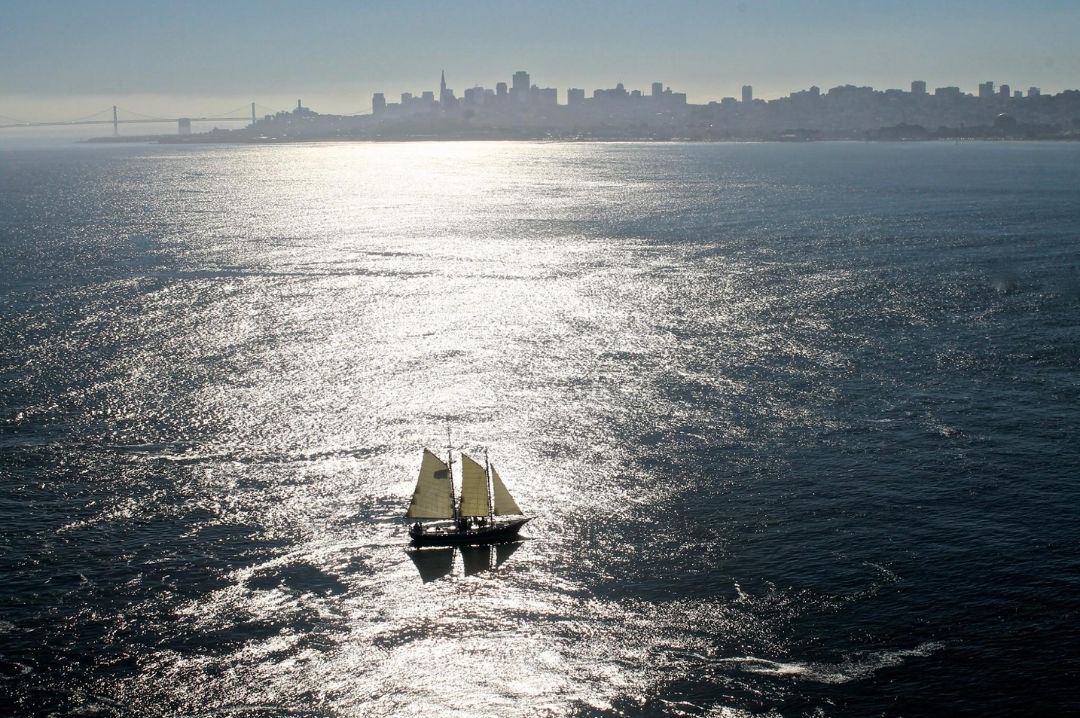 SF Bay Adventures, Source Facebook
Celebrate Labor Day cruising the San Francisco Bay on one of the city's most comfortable and traditional vessels, the Schooner Freda B. Get to experience the romance of yesteryear with a licensed captain and crew. While no outside food or beverages are permitted on the boat, the deck bar will be open and will accept cash and cards. The bar will feature
Premium Non-Alcoholic: $5 per bottle/can/mug
California Beer: $7 per bottle
House Bubbles and Mimosas: $10 per glass
Napa / Sonoma / Import Wine: $14 per glass
Adult Coffee or Hot Chocolate: $12 per mug
Salt Point Cocktails: $12 per can
The weather can be unpredictable on the day of the sail. The organizers strongly encourage wearing layers of clothing to stay comfortable.
Price- $99
Where- Schooner Freda B Slip 465, 100 Bay Street, Sausalito, CA 94965
Timings- 6:15 pm to 9 pm
California Rum Festival
(Saturday, September 11)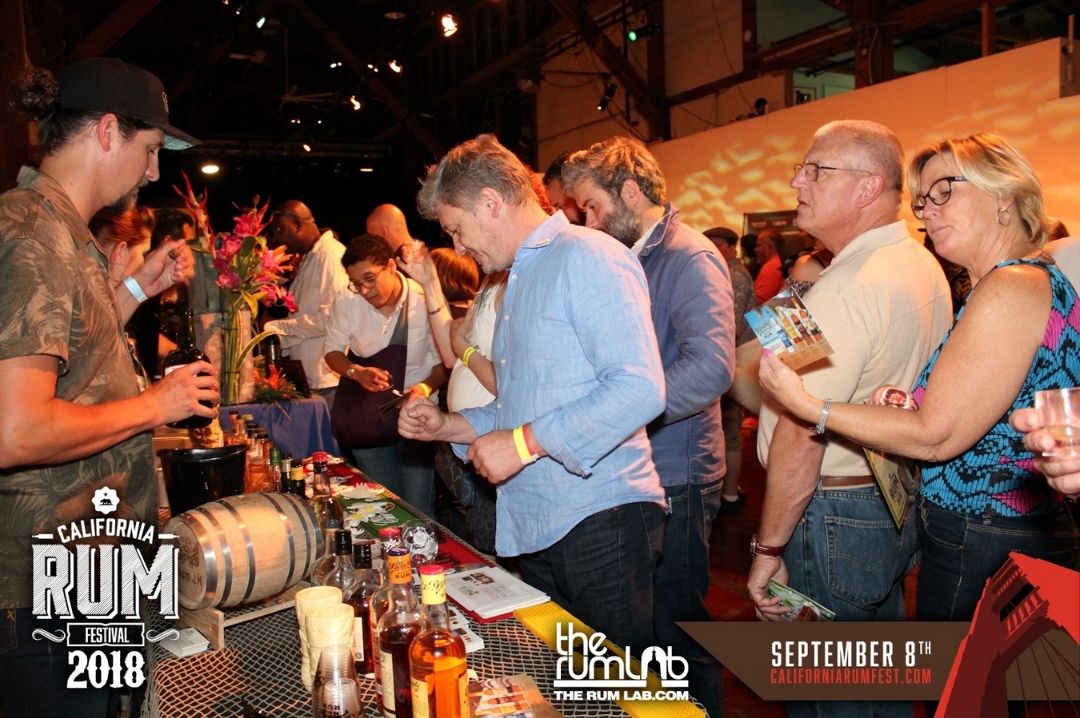 The Rum Lab's California Rum Festival, Source Facebook
The Rum Lab will celebrate a sixth edition of the California Rum Festival this September. A festival that is held across four American cities, New York, Chicago, Miami and San Francisco, the California Rum Festival attracts hundreds of rum aficionados, traders and locals.
This year's event is divided into sessions which will all help visitors leave with a better knowledge of one of the world's most popular drinks. There will be the spirit industry session which will help visitors mingle with industry experts and network with brand representatives. Taste a variety of premium rums and get a chance to know the work that goes behind the scenes in producing quality rums.
Price-
Trade Session- $35
General Tasting Session- $60
Duo General Tasting Session- $110
Duo VIP Tasting Session- $120
Where- The Hibernia Bank Building, 1 Jones Street, San Francisco, CA 94102
Timings- 2 pm to 7 pm
Stone 25th Anniversary Celebration
(Friday, September 17)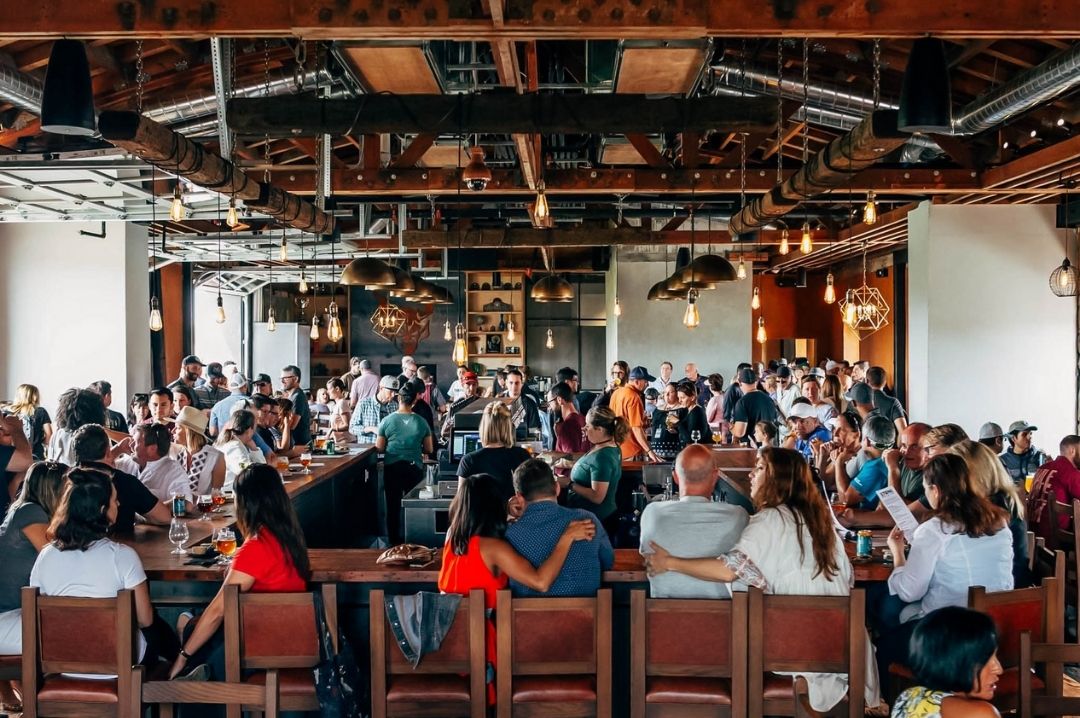 Stone Brewing Napa, Source Facebook
The perfect group event to attend in Napa in September (more so because single, couple and group of four tickets are already sold out). Stone Brewing will host a 25-year celebration with an epic and intimate beer and dinner party. Four delicious BBQ courses will be paired with beers from Stone's many brewhouses. There will also be pints from some of the brewery's friends to commemorate a momentous occasion
The ticket price includes:
20 2 oz pours of pre-selected rare beers
Four courses of badass BBQ from our Pitmaster
Commemorative Stone 25th Anniversary Celebration tasting glass
Live Music
Price- $125
Where- Stone Brewing – Napa, 930 3rd Street, Napa, CA 94559
Timings- 6:30 pm to 9:30 pm
Flagship Taproom Oktoberfest
(Saturday, September 18)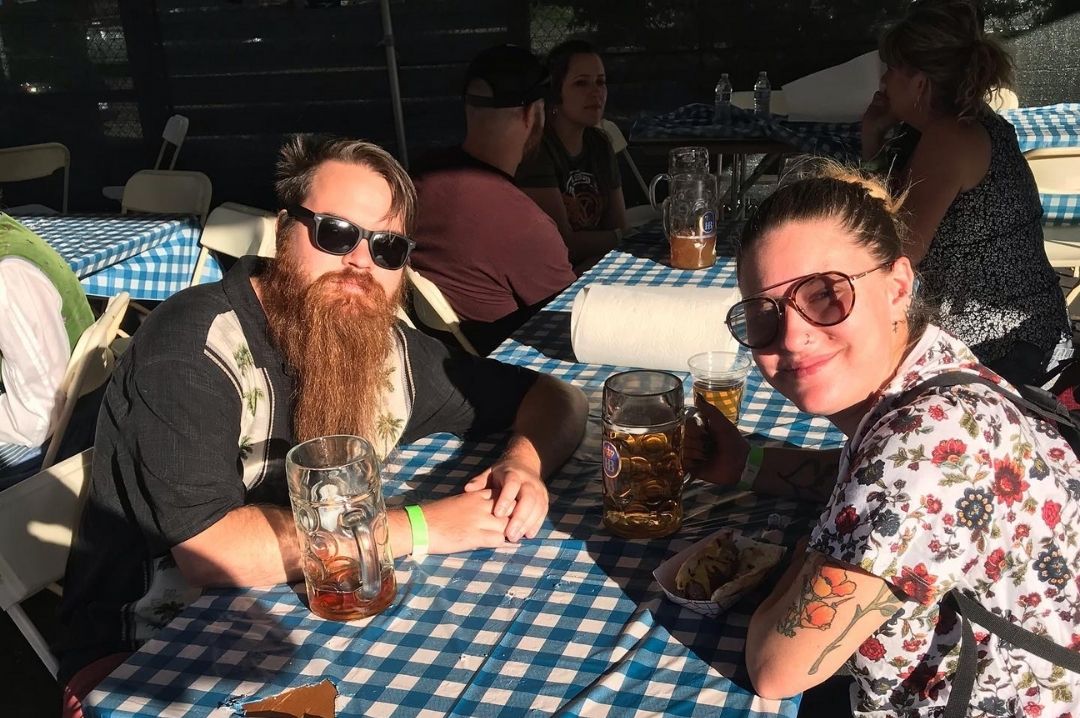 Flagship Taproom Cotati, Source Facebook
Flagship Taproom in Cotati brings beer enthusiasts a chance to enjoy a day of German beers, brats and pretzels with live music, contests, games and more. There will be live music during the entire celebration, with Salty DeVito and The Voo Doo Vultures performing at the event. The $35 tickets will include 4 tokens and a 1-litre mug for ticket holders to take home.
The 4 tokens can be divided into:
500 ml beer for 1 token
1-litre beer for 2 tokens
Bratwurst or pretzels for 1 token
Additional tickets can also be purchased for $6 each to keep the party going! To remember the day and the fun, event t-shirts will also be available on the day of the event.
Price- $35
Where- Flagship Taproom, 5099 La Plaza #B, Cotati, CA 94931
Timings- 12 pm to 7 pm
Marina Bar Crawl & Bull Riding
(Friday, September 24)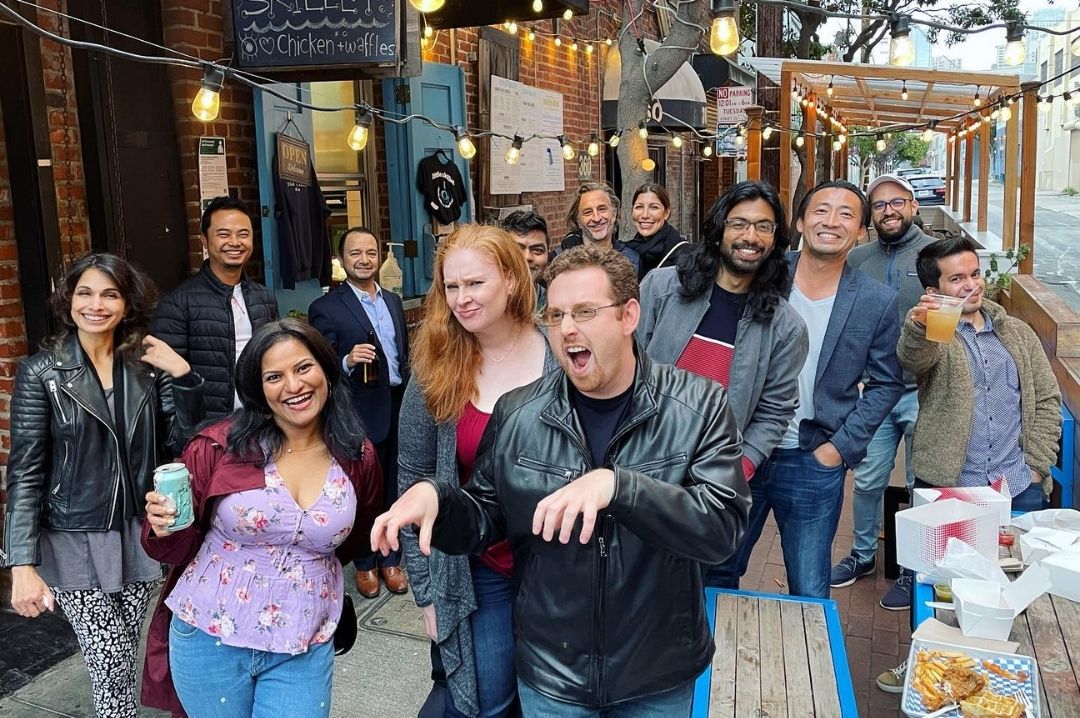 SF Urban Adventure Club, Source Facebook
The Marina and Cow Hollow district is home to some of San Francisco's best eateries, art galleries, boutiques and unique bars. Urban Adventure Club's bar crawl will take beer enthusiasts to some of these bars for dinner and drinks. Starting at White Rabbit Bar, the crawl will go through Fillmore, up Union Street and back again before finishing off with some bull riding at Westwood. The lineup for the pub crawl may include:
Comet Club
Tacko
Shake Shack
Rooster & Rice
The Brixton
Wilder
Flores
Del Mar
Price-
Premium Members- $10
Members- $20
Non Members- $25
Where- White Rabbit Bar, 3138 Fillmore Street, San Francisco, CA 94123
Timings- 6 pm to 9 pm
Sake Day 2021
(Saturday, September 25)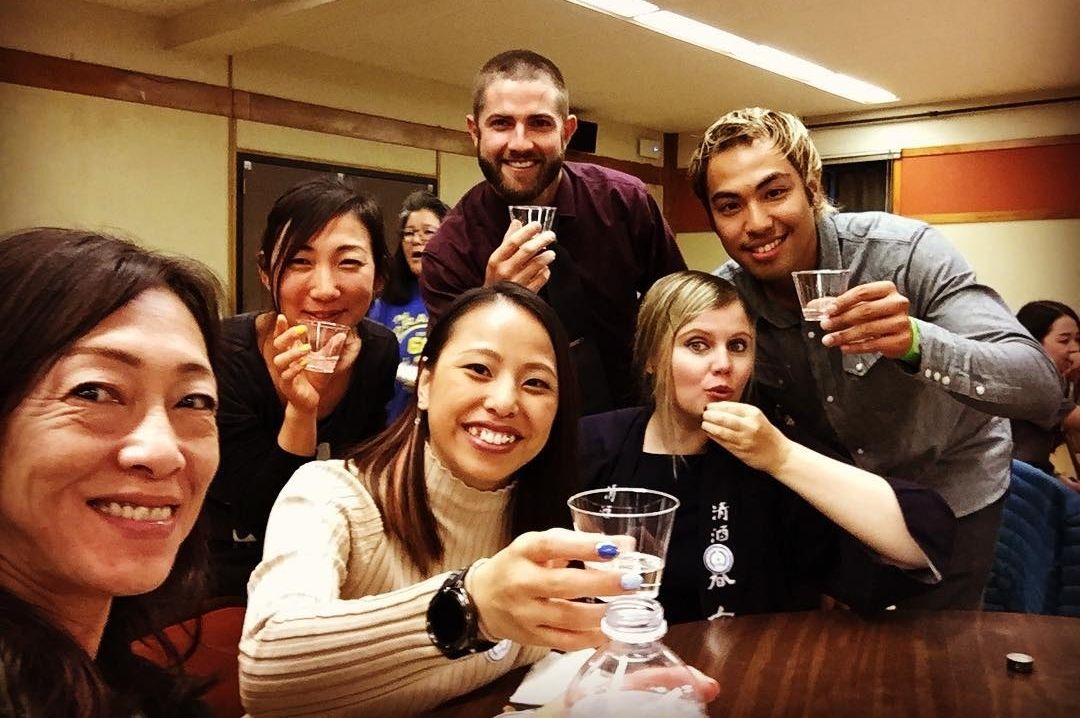 True Sake, Source Facebook
Bay Area's sake celebration is here for its 16th year. An appreciation of the popular Japanese drink, Sake Day 2021 is the original Nihonshu no Hi celebration outside of Japan. The event will be held in the heart of San Francisco's Japantown and will feature some of the most popular sakes from Japan and its cult breweries. Alongside the tastings, ticket holders will also have a chance to meet craft sake makers and the top sake professionals in the market. Try sake, learn about it and don't forget to take a bottle home.
Price- $90
Where- Hotel Kabuki, 1625 Post Street, San Francisco, CA 94115
Timings- 4 pm to 8 pm
Header Image- Stone Brewing Napa, Source Facebook