Socially-distanced events to attend in San Francisco
From wines and beers to food and pets, the events that you can enjoy safely with social distancing.
The world is slowly opening up around us. But we don't feel entirely safe to enjoy ourselves exactly like before. Until we reach that point, hopefully soon, here are some events happening around San Francisco that you can participate in and revel in a safe and socially distanced fashion. Please keep your masks on to keep yourself and others around you safe.
Tartine Tea Cakes & Local Brewing Co. Beers
With only 24 seats available at the event, sold by table format, the event is exclusive and socially distanced. At SFBW 2021, ticket holders will get to drink four limited release ciders/beers paired with Tartine Manufactory tea cakes and pastries. The ticketing is divided into three parts, $40 for a single table, $70 for a table for 2, and $140 for a table for 4, with the latter two sold out. The pairings included are:
• Local Winter Sweater Imperial Porter with Tartine & Citrus Sesame Teacake
• Local Bourbon Barrel-aged Winter Sweater Imperial Porter & Tartine Tahini Babka
• Local Malibu Muscat Barrel-aged Sour & Tartine Lemon-Almond Poppyseed Teacake
• Local Pineapple Guava Cider & Tartine Apple Walnut Teacake
The pairings are subject to change at this fan-favorite event. Grab your tickets before they sell out.
Price: $40 single table
Time: 2:30 pm to 4:00 pm and 4:30 to 6:00 pm
Location: Local Brewing Co., 69 Bluxome Street, CA 94107.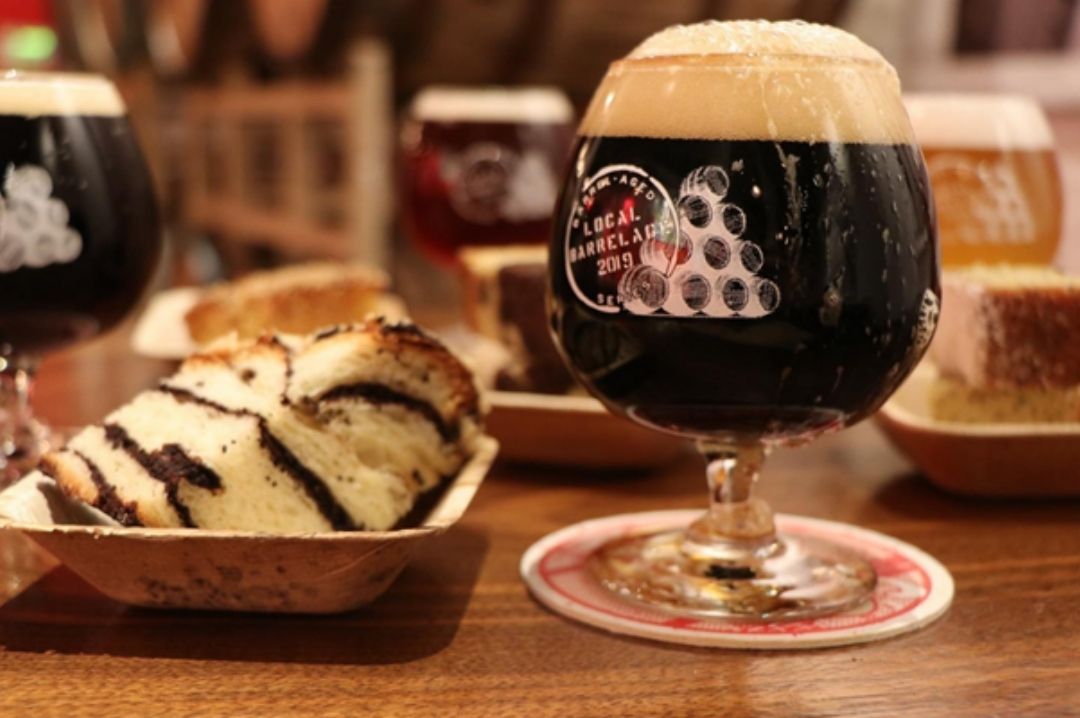 Local Brewing Co., Source: Facebook
#WineWednesday by Cassava
One of San Francisco's best restaurants has come up with a #winewednesday on the 17th and 24th of February to help stave off some winter and Covid boredom. Enjoy dinner at Cassava with all the wines priced at 50% off. The wine range includes some spectacular wines from Bordeaux to local favorites. Book a table by the 17th, hurry!
Price: As per order
Location: Cassava, 3519 Balboa Street, CA 94121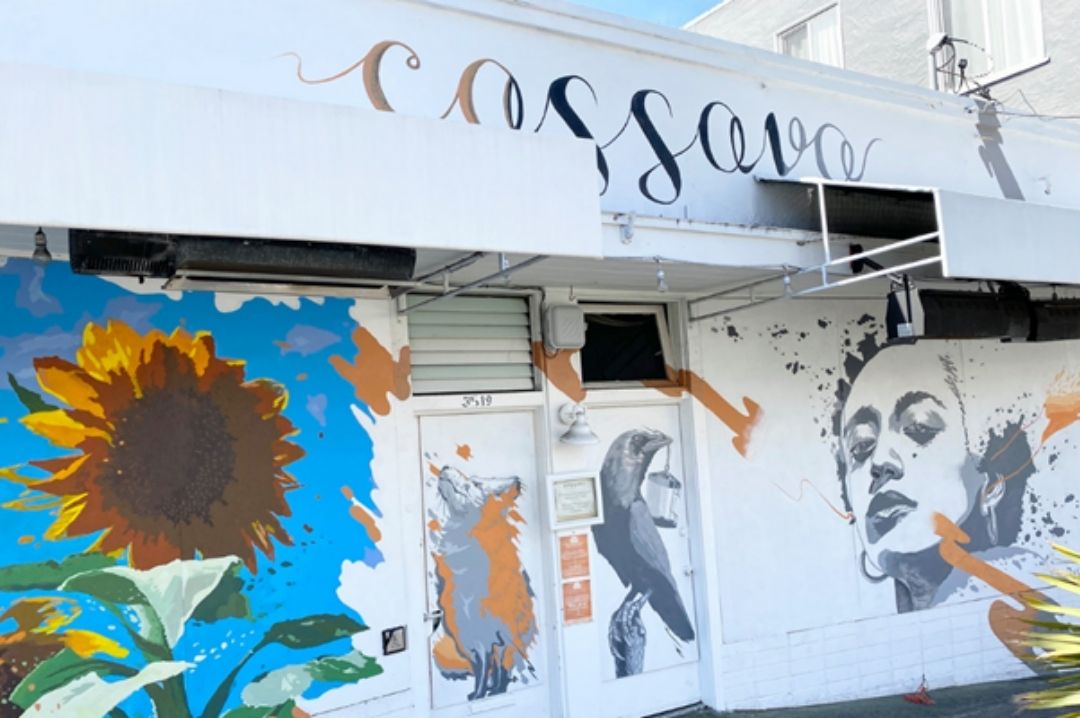 Cassava, Source: Facebook
Golden Gate Bridge Bike Ride and Wine Country Tour
A ten-hour tour through San Francisco by Extranomical Events that will leave you exhilarated and relaxed. It begins with a self-guided bike tour from Fisherman's Wharf and moves onto the scenic views of Alcatraz Island, Fort Mason, and more. Post the selfies, drop off your bikes at Sausalito, enjoy your lunch and board the bus for the second part of the tour. The wine tour will take you through Sonoma Valley wines where the guide will give you insights into the history of California's wine culture. Taste, see and enjoy the rich history and soak it all in on the way back with the panoramic view of the City by the Bay. Pre-book your tickets for a day out in the fresh air.
Price: Adult $139, Child $99
Time: 9:30 am to 6:00 pm (Friday to Sunday)
Location: Bay City Bike Tours and Rentals, 501 Bay Street, CA 94133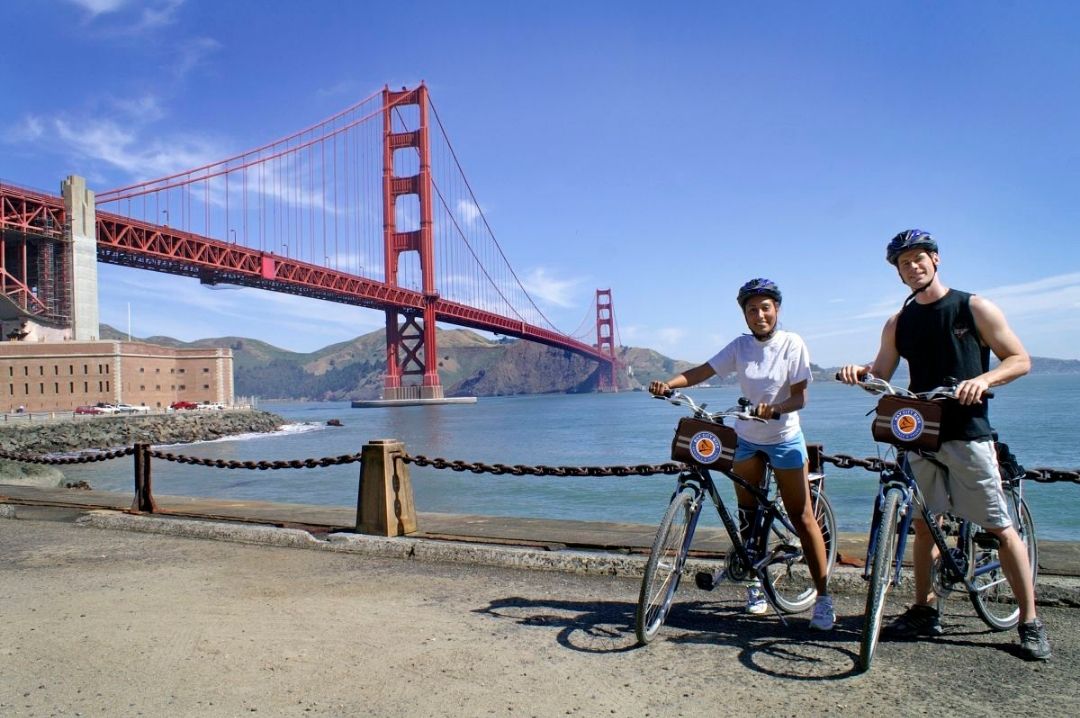 Extranomical Tours, Source: Website
Brew Class by Dahoam 1516
Scheduled on March 13 and 20, this four-hour class takes you on the journey of brewing your own beer. While you brew your beer, there is also a time to try out their beers and spirits available on tap (rotating). Food may be ordered additionally from the Bauernküche (home kitchen) at Dahoam 1516. The brew class ticket includes the three pints. Outdoor seating, limited seats, and proper Covid measures in place make this Brew Class a very exciting opportunity for any beer enthusiast, budding or initiated. RSVP to book yourself a spot on this beer-a-thon.
Price: $45
Time: 1:00 to 4:00 pm, March 13 and 20
Location: 1516 Lincoln Avenue, Alameda, CA 94501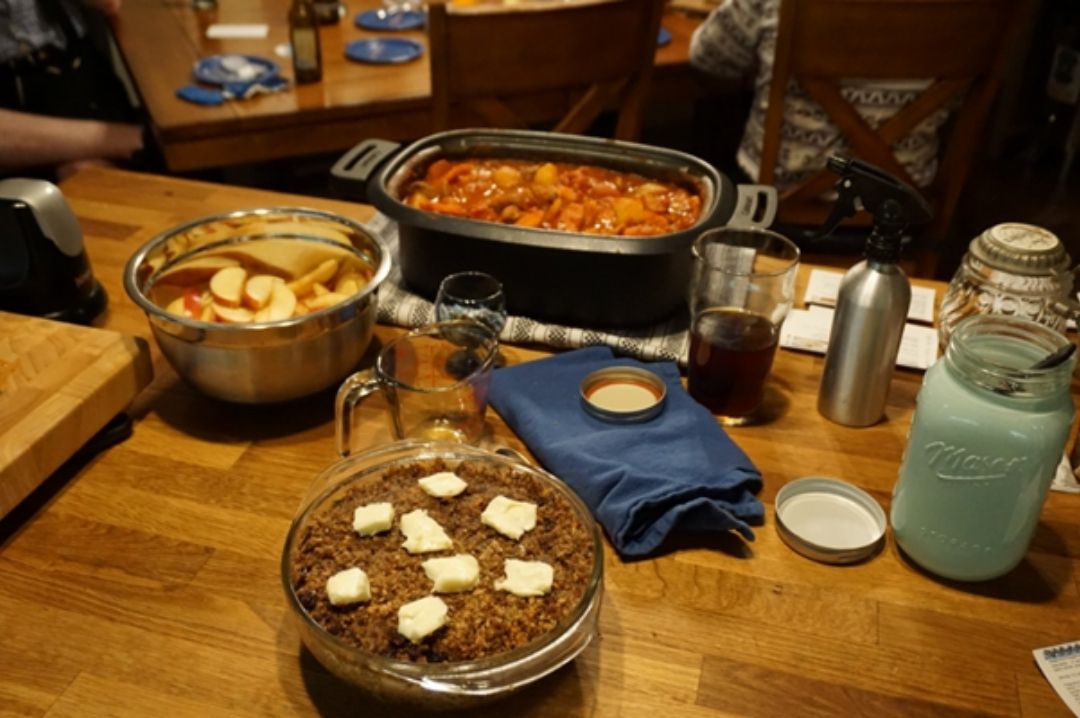 Dahoam 1516, Source: Facebook
The Tasting Experience, Del Valle Winery
The classic wine tasting experience at Del Valle Winery is relaxing enough to take us back to our pre-Covid days. A tasting tour available on a first-come, first-serve basis, the winery strongly recommends a prior reservation. The maximum group capacity is six people and the event will offer tasting-by-bottle and tasting-by-glass. All guests must be above 21 years of age and the event will last for an hour. Pets are welcome as long as they are leashed.
Price: $20 per person (waived in case of purchase of two bottles)
Time: 12:30 pm to 1:30 pm and 1:00 to 2:00 pm
Location: 4948 Tesla Road, Livermore, CA 94550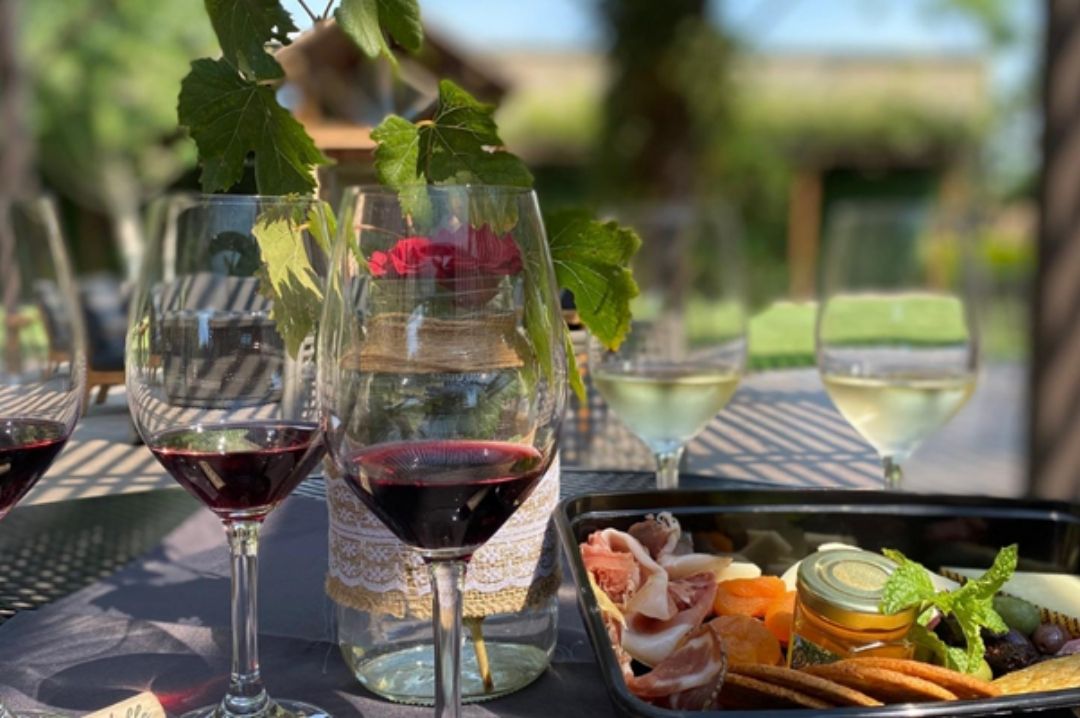 Del Valle Winery, Source: Facebook
Pups and Pints by 7th West
What can be better than chilling with your doggo on weekdays and getting pints at ridiculously low rates because of them? At 7th West bar, they have come up with a happy hour on Tuesdays where you can walk in with your pup and enjoy a select beer at $2. Along with the suds you can enjoy Filipino inspired food and have a go at their pinball machine. The fun factor of this one just cannot be argued with.
Price: $2 on select beer, rest as per menu
Time: 4:00 pm to 7:00 pm every Tuesday
Location: 1255 7th Street, Oakland, CA 94607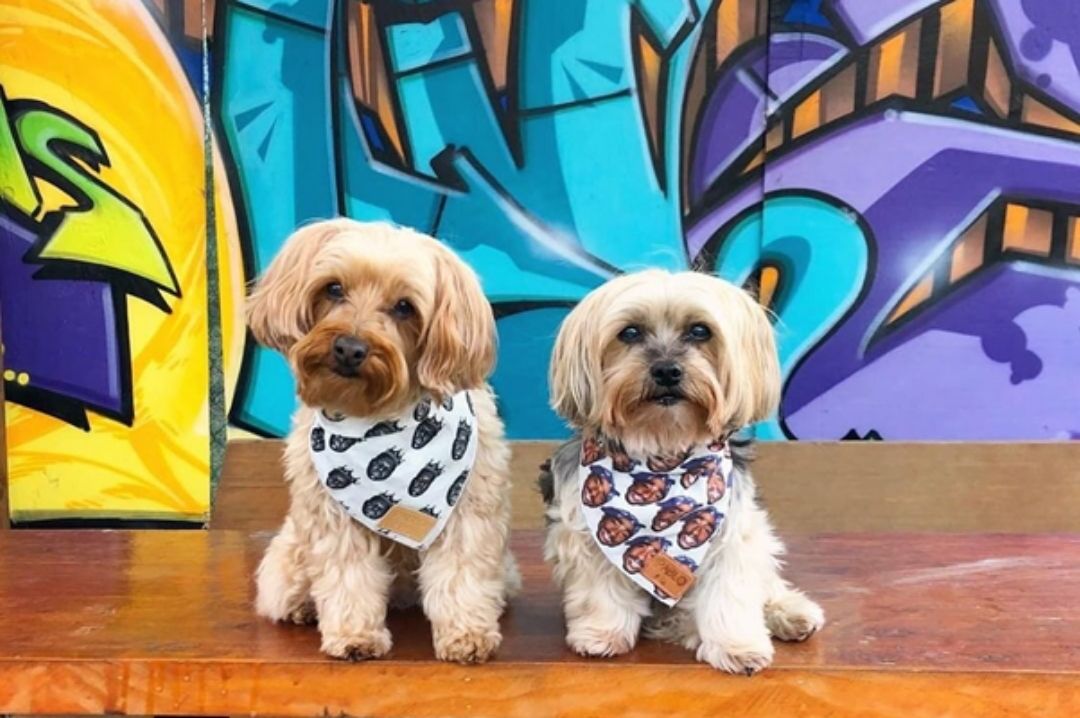 7th West, Source: Facebook
Best of the Valley Wine Tasting, Silverado Resorts
On the remaining Saturdays of this month, Silverado Resorts and Spa has come up with the Best of the Valley wine tasting event. Held at the Mansion Terrace, the event includes four wines from local wineries that guests get to taste along with food prepared by Chef Rodrigo. Enjoy this event in the outdoors with multiple reservation slots available between 11 am to 2:30 pm. The wineries that will be poured are:
• Silverado Vineyards
• Hall
• Domaine Carneros
• Caymus
• Hess
Price: $79 plus tax per person
Time: 11 am to 2:30 pm, 20th and 27th February
Location: The Mansion Terrace, Silverado Resorts and Spa, 1600 Atlas Peak Road, Napa, CA 94558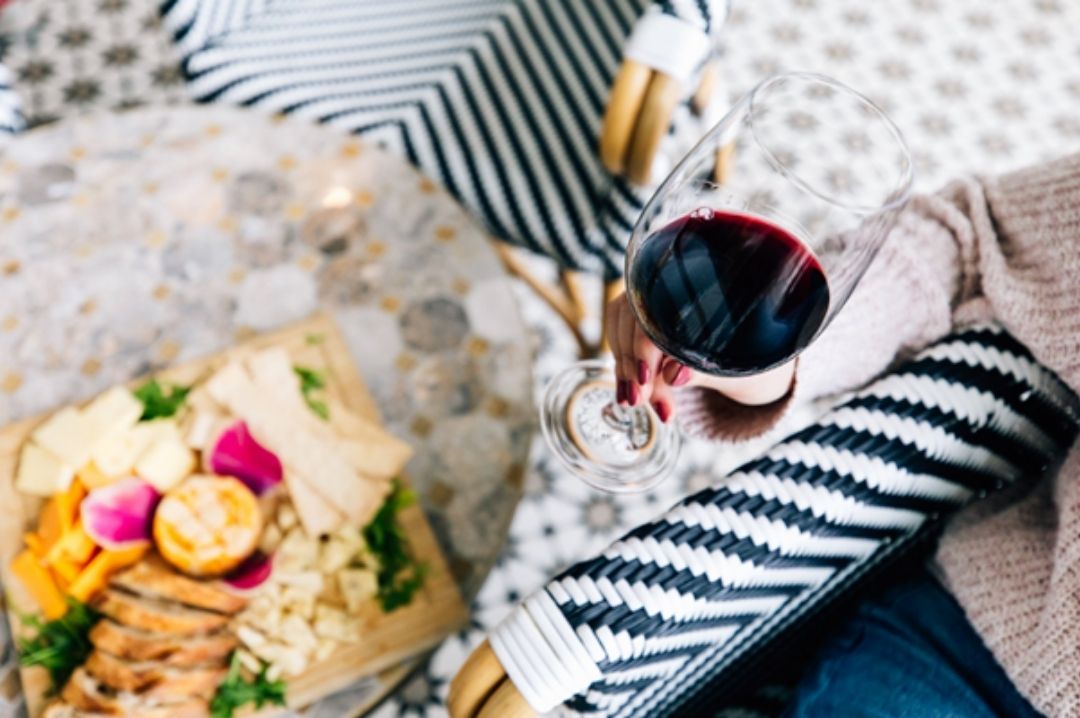 These events let us socialize once again in limited groups and bring a certain level of normality back to our lives. Enjoy one or all of these events as you look forward to enjoying many more such events without any restrictions in the coming months.
Header Image Courtesy: Silverado Resorts and Spa, Source Facebook