Here is What to Do in San Francisco this Labor Day Weekend
Labor Day in San Francisco is full of exciting events, if you are visiting get ready to have a jam-packed weekend with the challenge of deciding which ones to attend!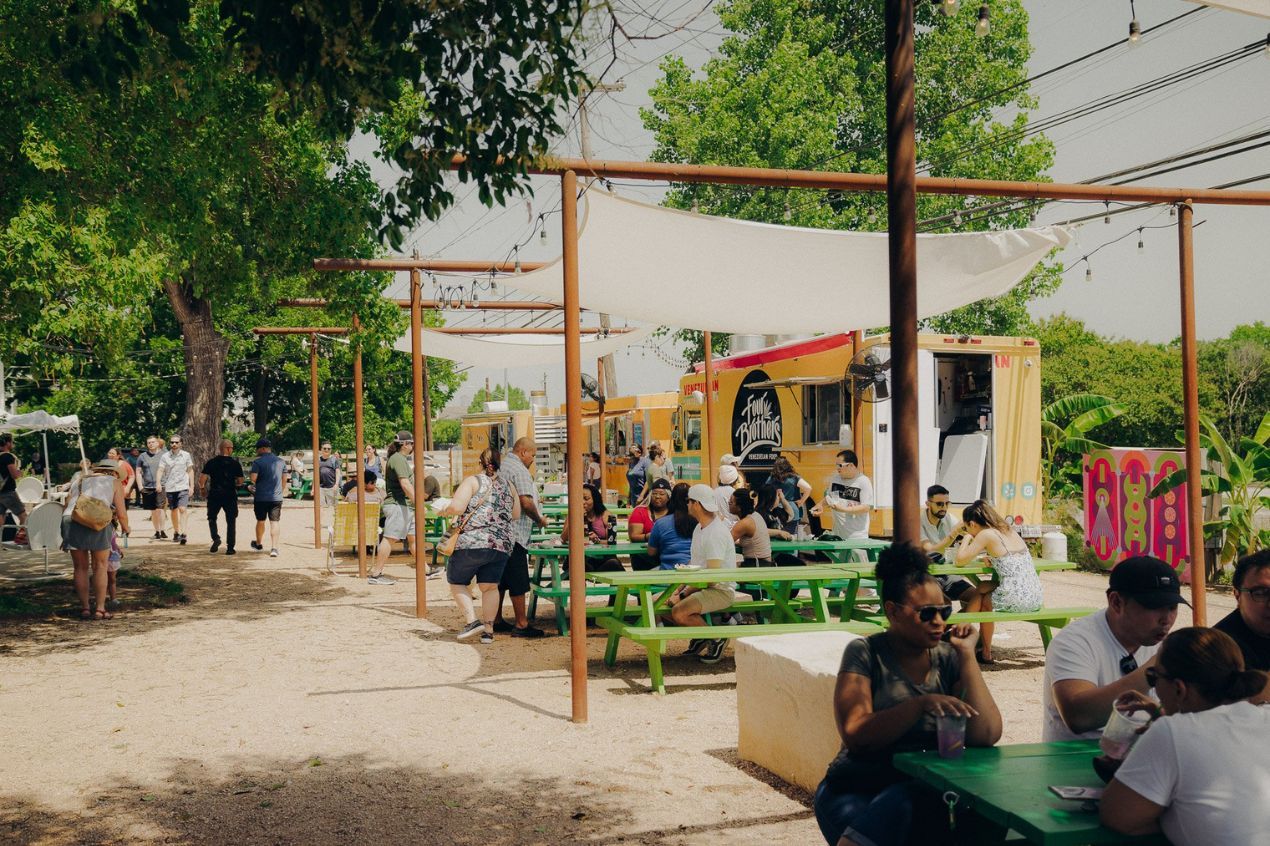 Labor Day is a popular holiday that emphasizes rehabilitation from hard labor by relaxing, unwinding, and rejuvenating. This amazing three-day weekend is celebrated in San Francisco in almost every way imaginable!
San Francisco offers a ton of entertaining events, activities, and parties during the Labor Day weekend. If you love concerts or Broadway shows there will be plenty for you to see at The Curran or Orpheum Theaters during this time. If you are a baseball fan you can support the San Francisco Giants as they play against the Phillies in a three-game series by going to Oracle Park.
So, if you need plans, look no further since we've compiled a wide range of fun events and trendy happenings across the city that are sure to liven up your relaxing schedule.
Party On The Water With The Pier Pressure Yacht Party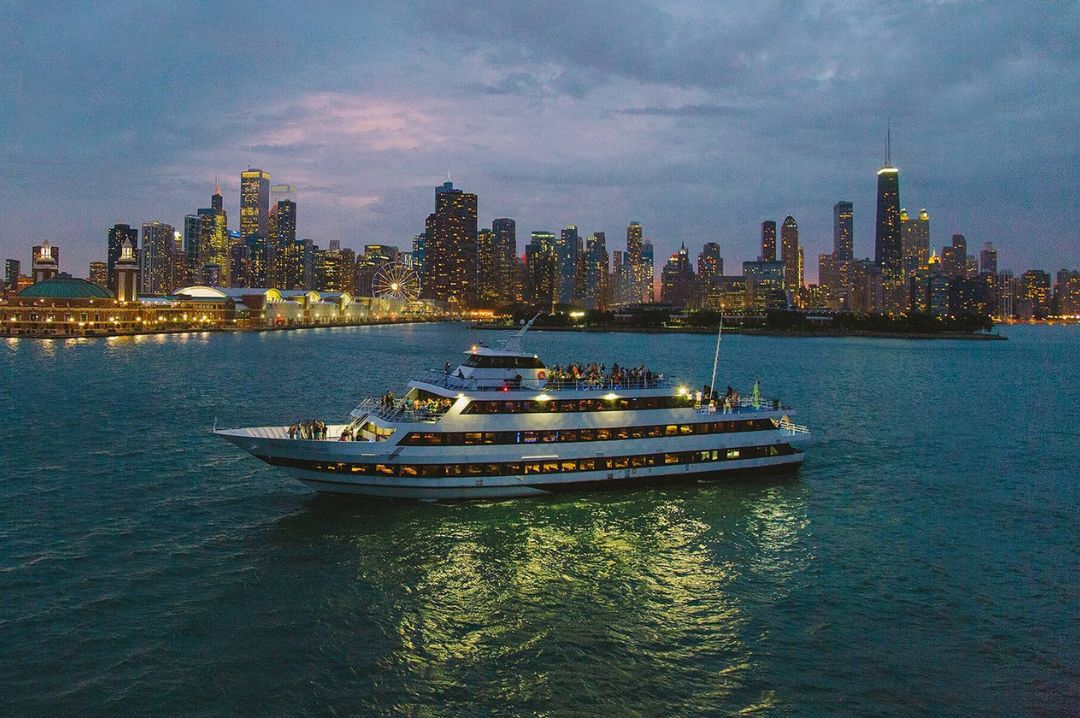 Image Source- VIP Nightlife
Enjoy your San Francisco Labor Day weekend with amazing views, music & drinks all night long aboard the San Francisco Spirit Yacht - Pier 3. You can go with your significant other or your closest friends, and board the San Francisco Spirit Yacht for the ultimate Labor Day bash with DJs, drinks, and dreamy views as you cruise the SF Bay against the stunning backdrop of Treasure Island, Alcatraz, the Golden Gate Bridge, Nob Hill, and, most importantly, the magnificent San Francisco Skyline.
It will be a party that you will remember your entire life as you sail around the Bay looking out into their sky deck.
Current Schedule:
-Day: Sunday, September 04, 2022
-Check-in: 4:00 p.m.
-VIP Boarding: 4:15 p.m.
-GA Boarding: 4:30 p.m.
-Gate Closes at 4:55 p.m. sharp - Do not be late, NO Refunds!
-Cruise Time: 5:00 p.m. – 8:00 P.m.
-San Francisco Spirit Yacht | Pier 3 - Hornblower Landing (x-street: Washington St.)
Contact:
+1 415 573 0740
Price:
$22.00 - $250.00
Watch the SF Giants Play Against The Philadelphia Phillies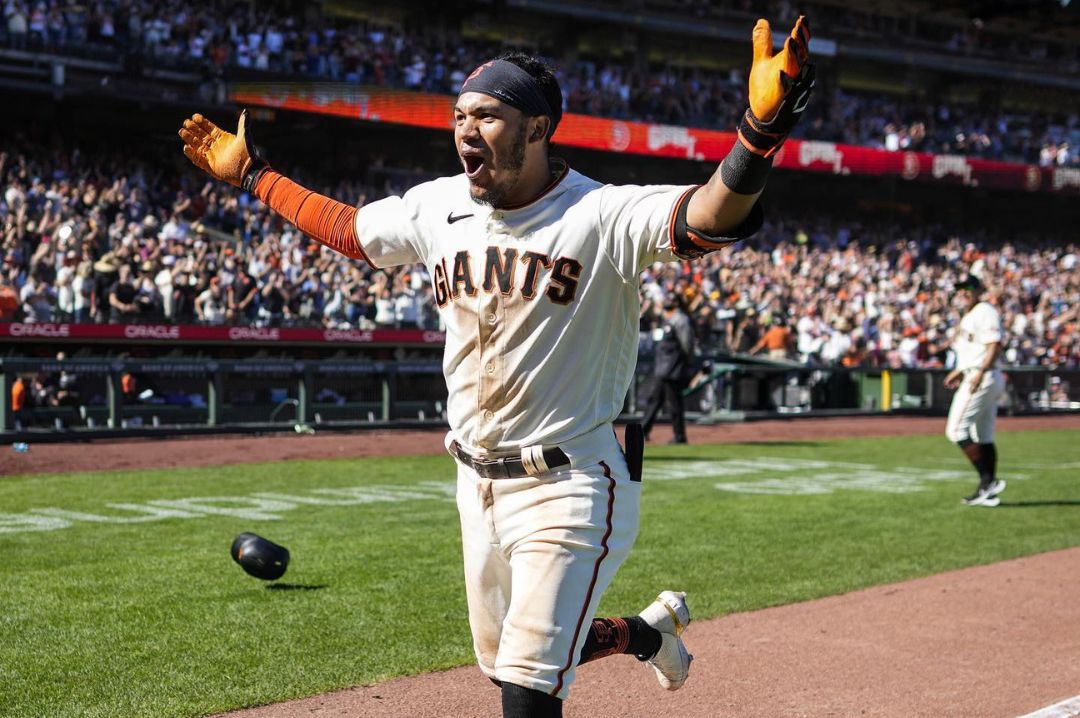 Image Source- SF Giants
If you want to enjoy more family and sport-oriented activity you are in for a special treat this Labor Day Weekend as the SF Giants will play host to the Philadelphia Phillies for three days. It will be an intense three-day match that will keep you coming back the entire weekend.
This three-game series between these two teams will be entertaining because they always play well against one another. One of the best spots to watch a big league baseball game and cheer for the SF Giants or the Philadelphia Phillies to victory is Oracle Park.
The first game is on Friday at 7:15 p.m. at Oracle Park. A game is also played on Saturday and Sunday.
Get Tickets:
Participate In A Exclusive SF Labor Day Weekend Crawl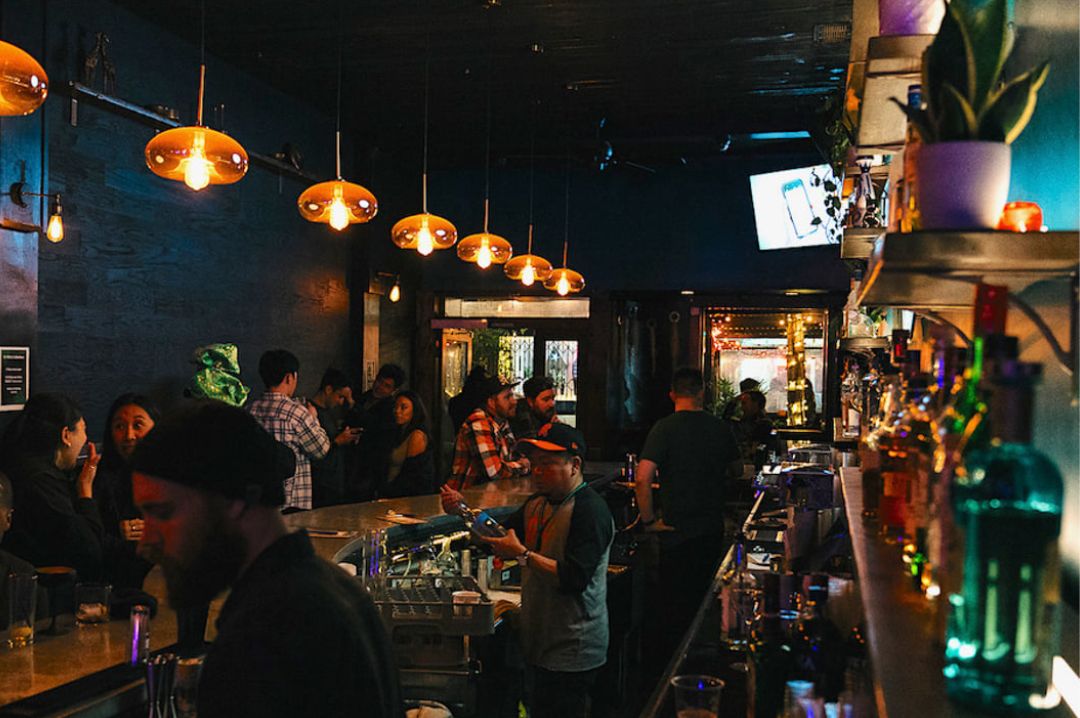 Image Source- Crawl SF
Labor Day Weekend is the final major holiday of the summer, and a three-day weekend is an excellent excuse to get out and party. The Community Pub Crawl is a favorite activity in San Francisco during Labor Day.
What better way to spend the weekend if you chose to stay in the Bay Area rather than travel to Burning Man, Vegas Pool Parties, or other weekend getaways than with 5 hours of partying at the CrawlSF Labor Day Pub Crawl? It's the finest deal in town, with $3 Beers, $3 Shots, and $3 Cocktails at each and every bar!
Timing:
4 PM - 6:30 PM
Location:
BAR NONE, 1980 Union Street
San Francisco, CA 94123
Burning Man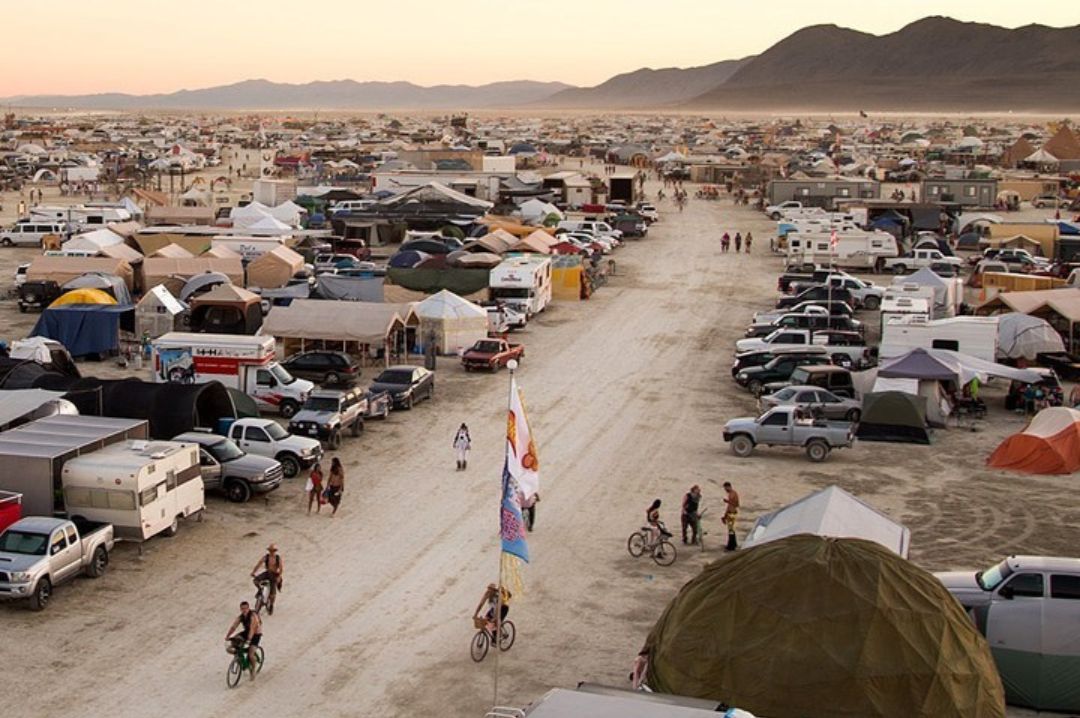 Image Source- Burning Man
Burning Man, a favorite in the Bay, had to be included! Even though it is not located in the SF Bay Area, it is a tradition among the locals to travel over to the Black Rock Desert during the time of Labor Day.
Tens of thousands of people gather in the Black Rock Desert of Nevada once a year to build Black Rock City, a temporary city devoted to community, art, self-expression, and self-reliance. Everyone is welcome to participate in this dynamic creativity. Learn about their theme for the year, Burning Man 2022: Waking Dreams. You must also make sure to look at the 2022 art installations and read about the innovative new camp placement procedure for this year. If you're new to Black Rock City, please see check their most recent Survival Guide. This year's theme, "Waking Dreams," features enlightening art, a liberating atmosphere, and unrestrained creativity. It also has a newly updated camp placement procedure.
You can Subscribe to know more about the Burning Man event.
Dates:
August 28th - September 5th, 2022
Indulge In The Sazon Latin Food Festival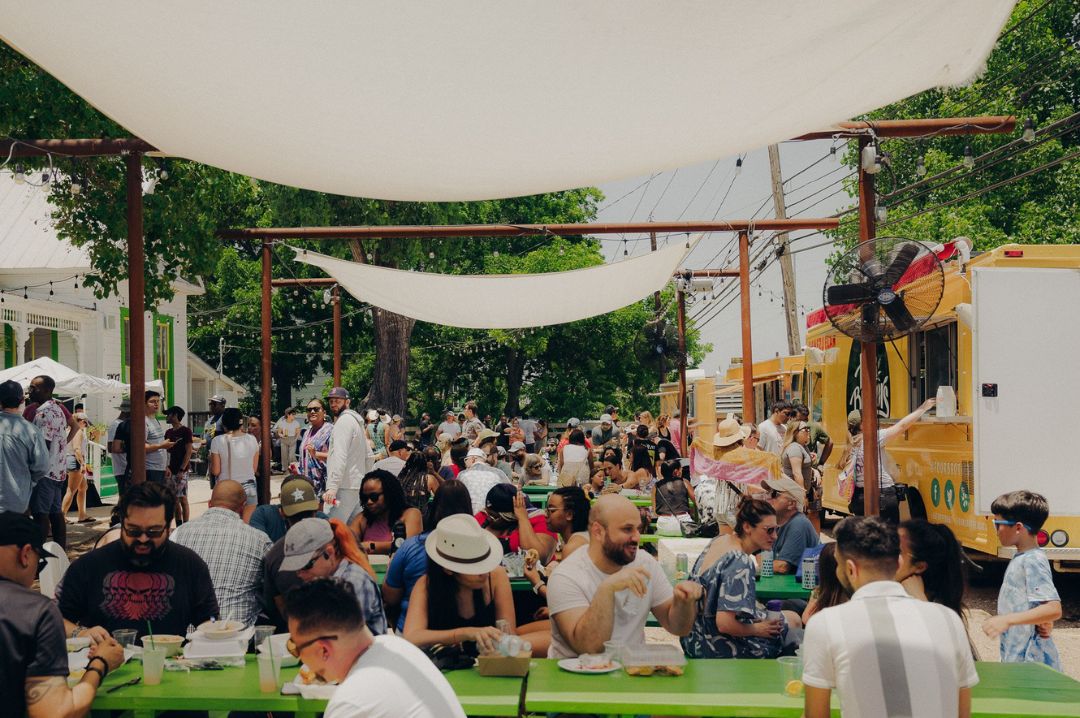 Image Source- Latin City
This free food festival on Monday, May 5, is ideal if you want a genuine taste of Pan-Latin flavors. This is a fantastic opportunity to explore culture through food, with over a dozen unique vendors serving mouthwateringly traditional and unique meals from the Caribbean, Central, and South America.
It's the ideal family outing for truly wonderful meals because there will be a ton of delicious beverages and amazing live music that you can enjoy. If you want to celebrate this Labor Day with the diversified Latin Culture, their food, and some amazing music festivals, then this is the place for you!
Date:
Mon, Sep 5, 2022
Time:
11:00 AM - 6:00 PM PDT
Location:
Speakeasy Ales & Lagers, 1195 Evans Avenue
San Francisco, CA 94124
Written by Aparna Dutta, Beverage Trade Network
South San Francisco Conference Center, 255 South Airport Boulevard, South San Francisco, CA 94080, United States.
Register Now
South San Francisco Conference Center, 255 South Airport Boulevard, South San Francisco, CA 94080, United States
Register Now