Celebrate this Spooky Season in the Best Halloween Parties of SF
Enjoy SF's spookiest Halloween events, ranging from costume parties to immersive haunted houses, spooky cruises, and fascinating cocktail mixtures.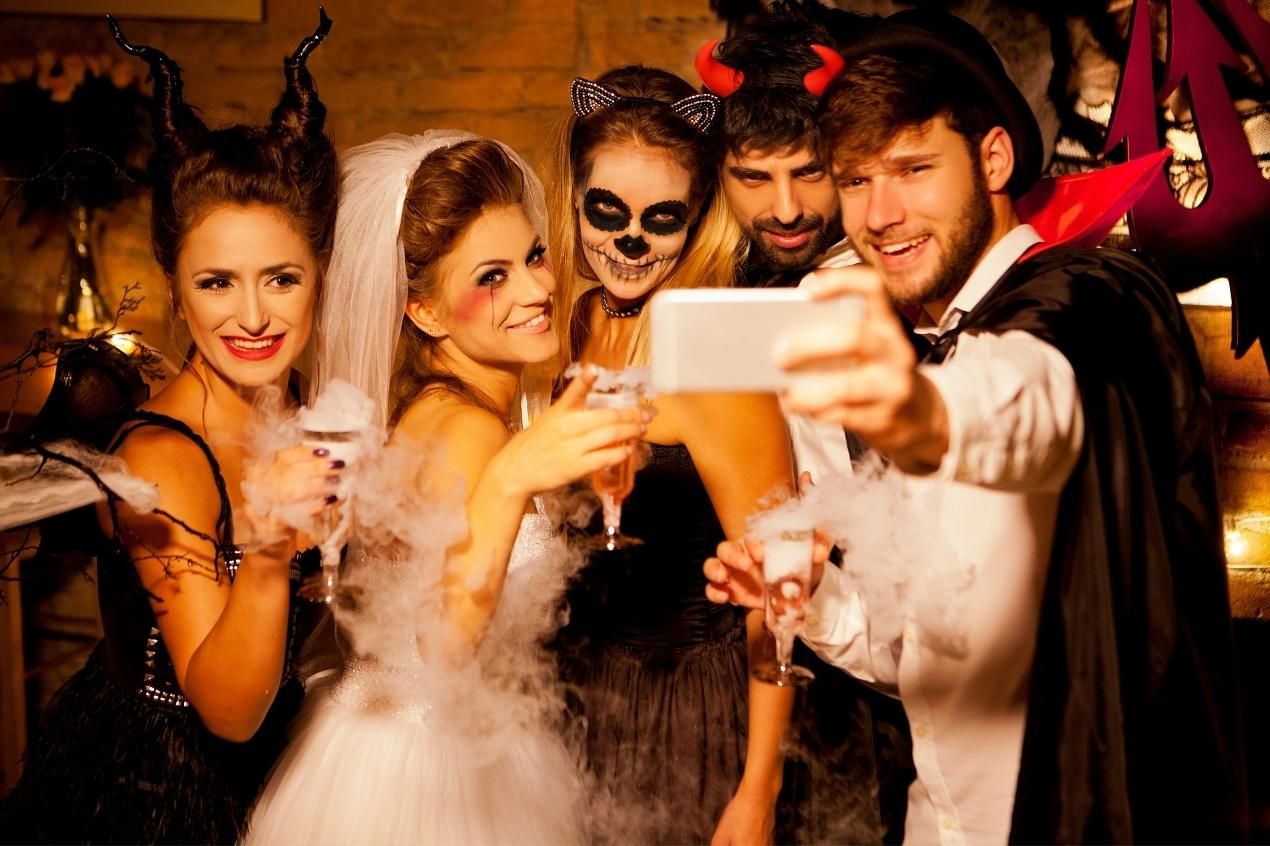 The start of the Halloween season means a month of constant pumpkin patches, haunted homes, cauldrons of sizzling concoctions, alarming amounts of candy, and beautiful masquerades, all leading to one of the major weekends of the year: Halloween.
From haunted mansions to chilling cocktail pop-ups at your favorite bars to dog-friendly and family-friendly haunts, here are some of the activities that would pique the interest of even the most heartless, blood-sucking member of the living dead.
The San Francisco Mint
Friday, October 7 to Saturday, November 5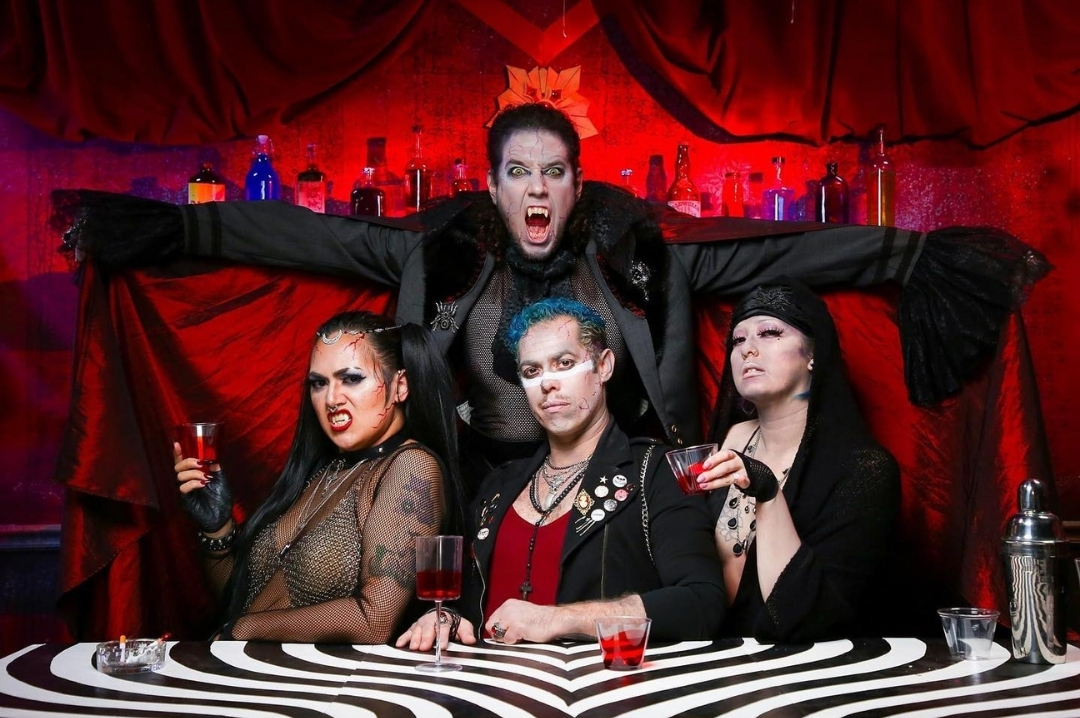 Image Source- Terror Vault
This totally immersive haunted house meets theatrical experience will make your blood curdle in the greatest ways imaginable. You can watch different twists and turns (literally and metaphorically), horrifying characters, and (at night when the play is rated R) nudity, gore, and strong language.
It all happens in The Mint's vault, where you'll take part in a magic show that creates a portal to a supernatural dimension where you can communicate with demonic entities and more. Fang Bang, an 80s New Wave/goth vampire-themed pop-up bar featuring Halloween-themed cocktails and members of the undead, serves up some liquid courage.
You can also join their private lounge with your friends in a psychotic clown vault. For an intimate evening at the Terror Vault, you and up to 21 of your closest friends can take over one of their themed, private Party Vaults.
- For guests 21 and over
- Groups of up to 22 people
- A private scare-actor concierge will be your host
- Complimentary champagne (one bottle per four guests)
Book your tickets HERE.
Address:
The San Francisco Mint, 88 5th Street
San Francisco, CA
Winchester Mystery House
Friday, October 7 to Monday, October 31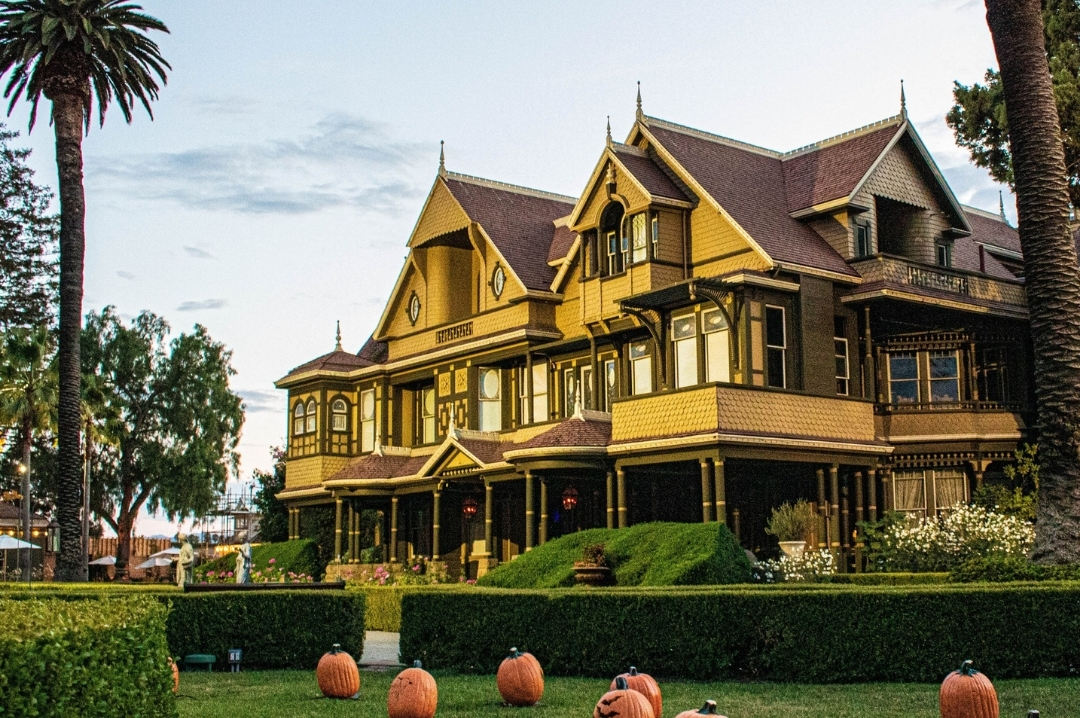 Image Source- Winchester Mystery House
Winchester Mystery House returns with a new horrifying chapter, Unhinged: Nightshade's Curse, after a two-year sabbatical. Guests will be terrified for 13 nights by the Winchester Mystery House's scariest show yet.
This strange maze-like estate is packed with architectural oddities and is known to be haunted, and that's on display even more during October. It is this time when you can take part in "Unhinged: Nightshade's Curse," an evening at Madame Nightshades' Mystic Carnival and the House of Mystery, a traveling carnival where food, drinks, and roaming sideshow entertainment is waiting for you. But remember everything is not as it appears!
This year the haunt through the mansion has numerous routes.
General Admission tickets: All ticket holders will get access to the indoor haunt and outdoor show offering sideshow entertainers, games, food, and the Spookeasy Bar.
Every night of Unhinged: Nightshade's Curse, Spookeasy Bar (21+) serves magical elixirs and bloodcurdling cocktails. Looking for a bite to eat before or after the show? Cafe 13 in the main courtyard will provide a range of delectable meal and dessert options!
Get your tickets HERE.
Address:
Winchester Mystery House
545 S. Winchester Blvd
San Jose, CA 95128
Crawloween
Friday, October 28, Saturday, October 29, and Monday, October 31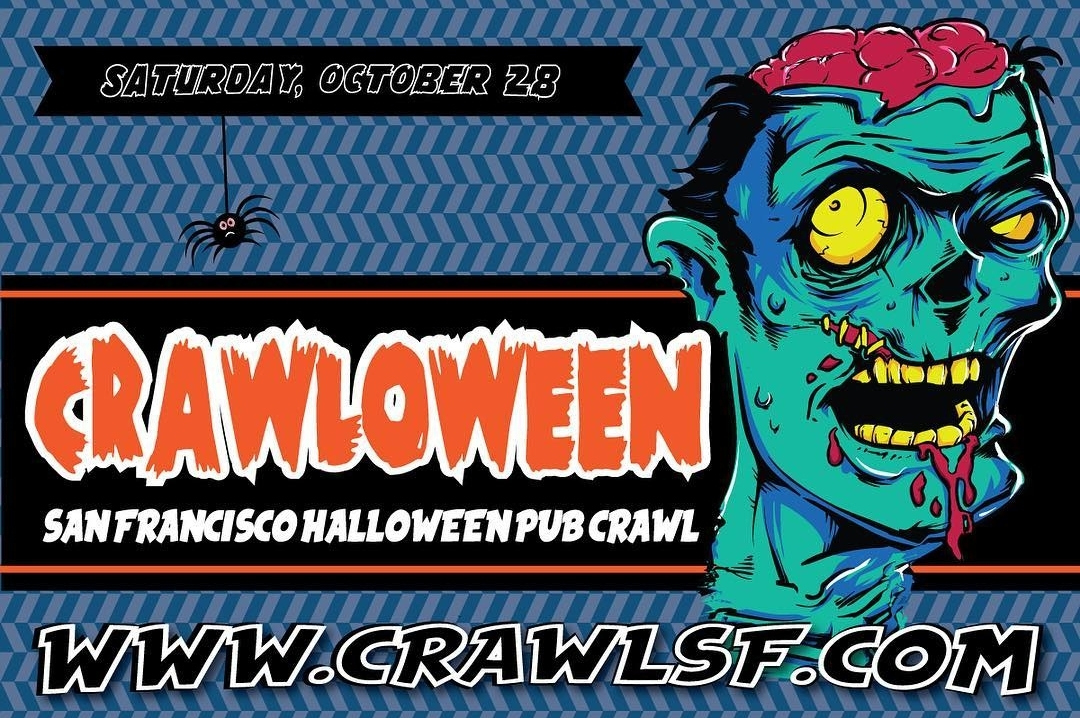 Image Source- Crawloween
Prepare to experience the craziest Halloween ever. Celebrate Halloween in style this year at San Francisco's biggest event, one of the best party days of the year. Crawloween welcomes hundreds of fun, costumed people to drink and dance the night away while enjoying amazing drink specials at more than 50 of San Francisco's best bars.
Dress up in your best Halloween costume and join this pub crawl with more than 50 participating bars, including names like R Bar, Shanghai Kelly's, Wreck Room, Silver Cloud, Blue Light, Westwood, and more. In all these bars you can enjoy your beer, cocktail, and shot specials. Don't want to walk between all of the locations? Or do you think that walking may become difficult after a few drinks? No worries! Party buses will transport bar hoppers to various spots on the map.
Get your ticket HERE.
Address:
1233 Polk Street
San Francisco, CA 94109
Kona's Street Market
Tuesday, October 4 to Saturday, October 29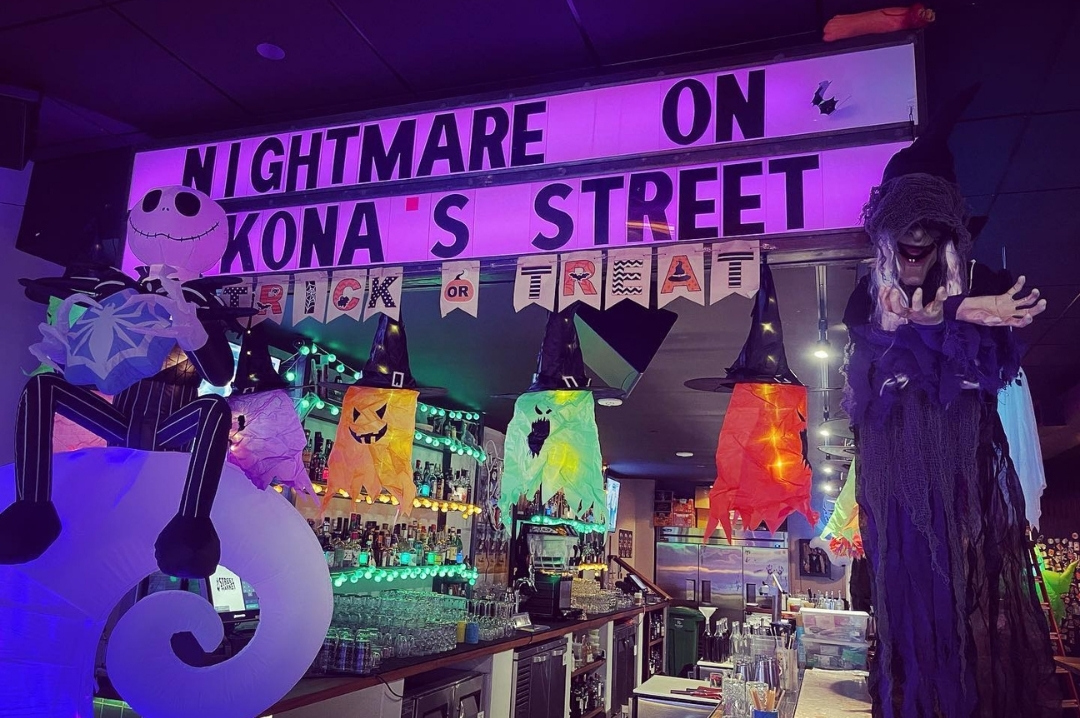 Image Source- Kona's Street Market
For the month of October, Kona's Street Market will be transformed into an exciting Halloween haunt. Definitely visit the place if you want to enjoy magic potions and spooky cocktails to satisfy all of your drink cravings.
Admission is free, and drinks will cost you about $16.
Address:
32 3rd Street
San Francisco 94103
Speakeasy Halloween Cruise on the SF Belle
Check-in begins: 7:45 PM
Boarding: 8:30 PM | Cruise: 9:00 PM - 12:00 AM
Image Source- SF Events
Head out to one of the best Halloween parties in San Francisco on the SF Bay. You and your friends will have plenty of space to dance and enjoy the night with three decks. The party will have two DJs, three floors of music, and a Roaring 20s theme. Flapper attire is strongly advised.
Drink and dance the night away with two of San Francisco's best DJs spinning the best in open format music. To top it all off, you'll be enjoying some of the city's best sights, like Treasure Island, Alcatraz, The Bay Bridge Lights, Golden Gate Bridge, and the spectacular San Francisco Skyline.
Get your tickets while you can as this is one event you will not wish to miss and will most likely want to attend again! There is very little room.
Be one of the exclusive VIP Guests and enjoy the VIP Experience with:
- Priority VIP Boarding
- Be greeted with a bubbly glass of Champagne upon boarding
- Access to 1st come 1st served unreserved seating
- Complimentary Coat Check with your VIP boarding pass
- Commemorative Flappers Headband or Hat
Get your tickets HERE.
Address:
Fume Blanc - China Basin - 24 Willie Mays Plaza
San Francisco CA 94107
Written by Aparna Dutta, Beverage Trade Network
South San Francisco Conference Center, 255 South Airport Boulevard, South San Francisco, CA 94080, United States.
Register Now
South San Francisco Conference Center, 255 South Airport Boulevard, South San Francisco, CA 94080, United States
Register Now