9 Perfect Valentine's Day Experiences in San Francisco
From disco dancing in a bubble to winemaking with your partner, these activities around San Francisco will definitely have you falling in love on Valentine's Day.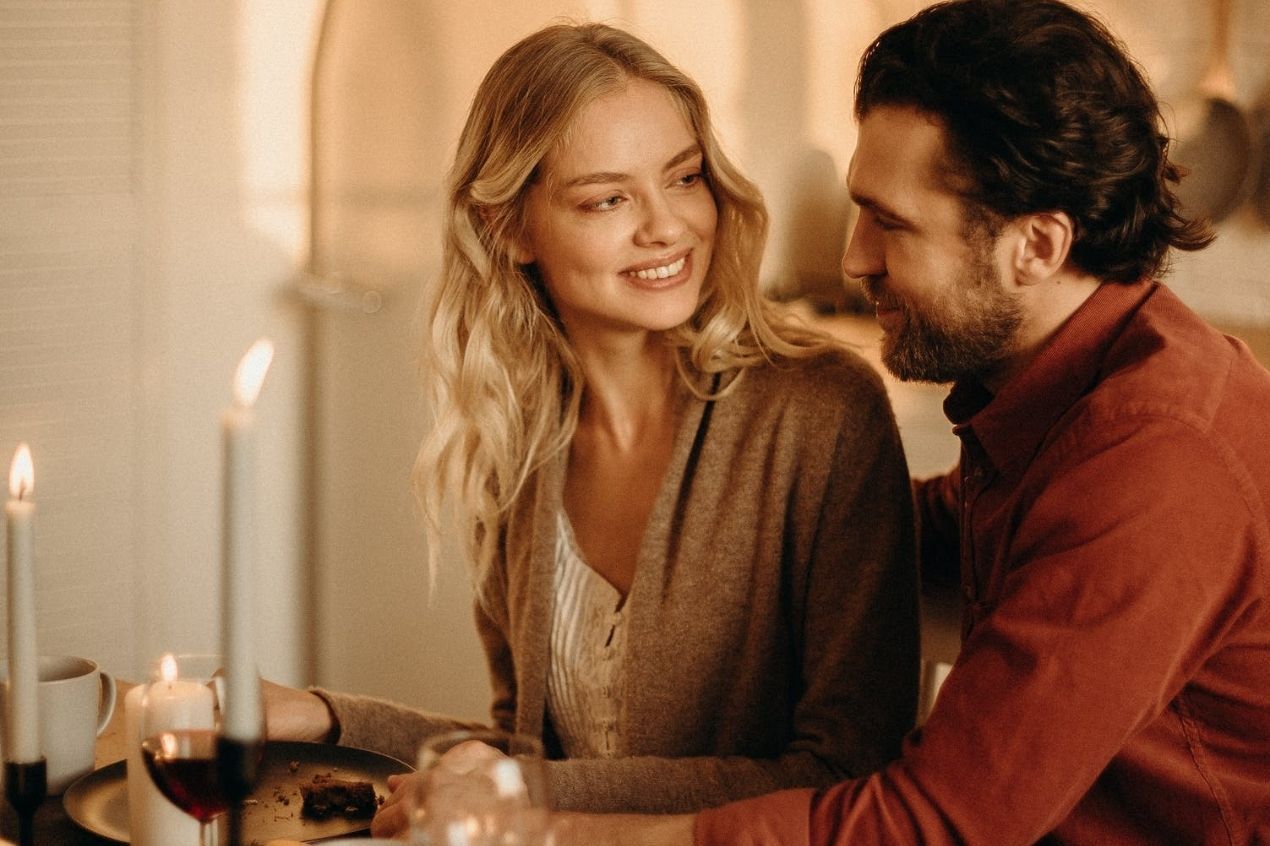 With Valentine's day almost upon us, are you beginning to feel the pressure? Finding the perfect gift, planning a special meal, or a memorable experience can all get a little stress-inducing for the best of us.
San Francisco (even with its cold summers and never-ending drafts) is romantic on its worst of days. So when it comes to celebrating, the artistic bay has a lot to offer. We've rounded up some of our favorite Valentine's Day events happening around the city [online too!], that span everything from watching a comedy show at a secret bar, to enjoy a quiet whiskey tasting in the comfort of your own home.
To-go Valentines Day Picnic Pack - Treasure Island Wines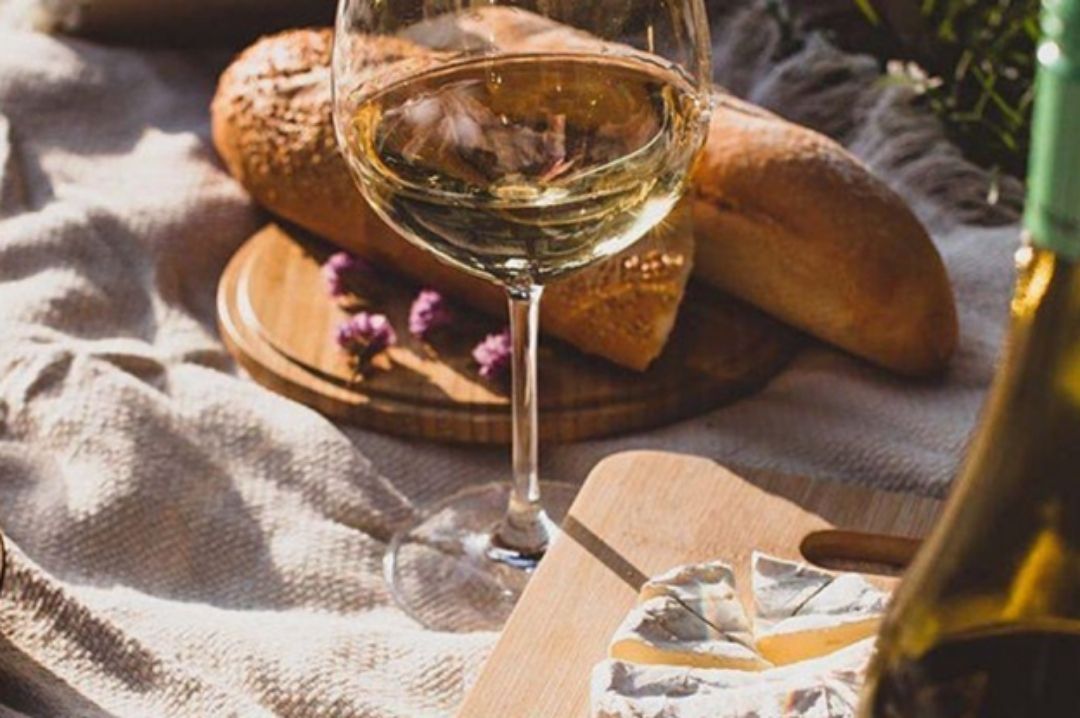 [Treasure Island Wines, Source: Website]
"Nothing is better than a picnic," said doe-eyed Zooey Deschanel in New Girl and we tend to agree. This Valentine's Day, trot on over to Treasure Island Wines, only five minutes away from downtown SF, with your partner. The winery taking into consideration the current pandemic situation has broken out a basket of fine food and wine in a picnic pack to-go.
These love-to-share basics come in your picnic basket:
• Acme Mini Baguette- Vella Toma Cheese
• Wine Country Truffled Champagne Chocolates
• Fresh-cut Valentine flowers
• Complimentary (reusable) picnic wine glasses (on demand) or you can bring your own
And your choice of one of the following wines to pair with your picnic:
• 2018 Treasure Island Wines Sparkling Brut, Napa Valley
• 2017 Umbriaso Benchmark Tuscan Blend
• 2019 Passagio Chenin Blanc
You can find a spot in their outdoor area, we suggest you be there in the morning because the limited seating spots are surely going to fill out quickly. Or you can grab your to-go basket and enjoy it in the comfort of your desired location. Stay for a hike/bike & photo-ops on the Avenue of the Palms Boardwalk. Take in world-class, bridge-to-bridge views of downtown S.F., the Marin Headlands, and the Bay Islands.
If you're not drinking, you can opt for the only food basket too, which is a steal for just $19.
Location: 995 9th St #201, San Francisco, CA 94130
Ticket price[s]: $49 per couple with wine.
$19 per couple - only food basket.
HellaSecret Outdoor Comedy & Cocktail Night 2021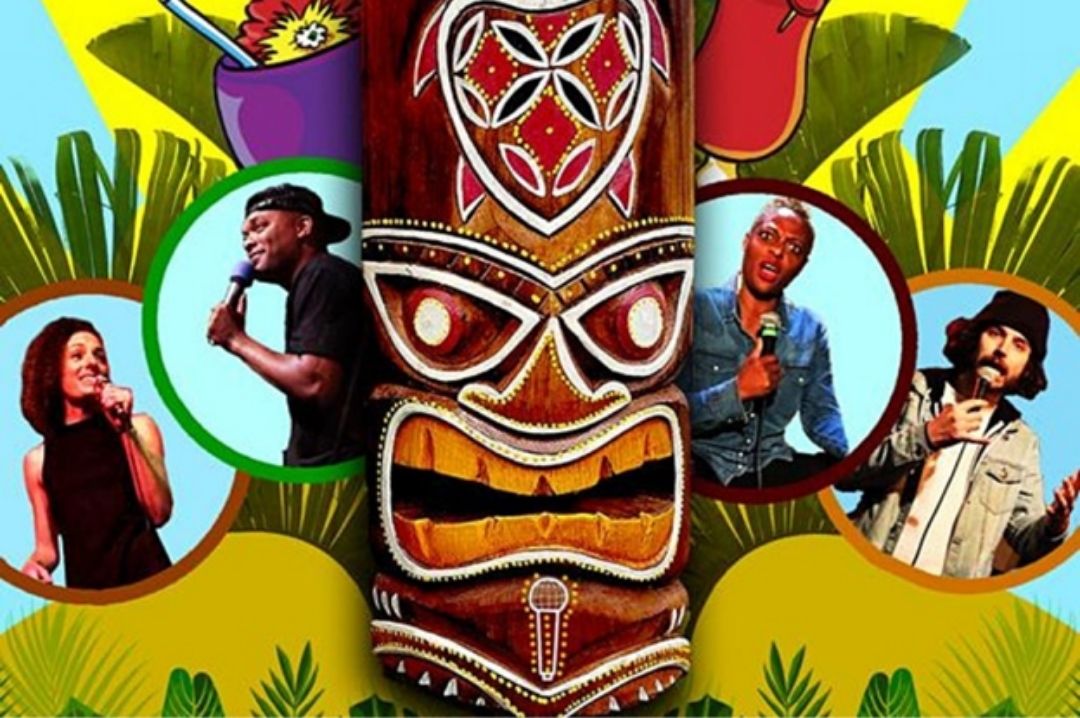 [HellaSecret Outdoor Comedy & Tiki Bar Night 2021, Source: Eventbrite]
Bring in Valentine's Day on the 13th night with a comedy show and some delicious tiki-inspired cocktails. This HellaSecret comedy show takes place at an awesome Tiki bar in San Francisco that's a retro-oasis filled with dreamy decor and a colorful assortment of decorative exotica.
It's a 70+ minute show with 4-5 comics on the bill with credits like Cobbs, Punchline, SF Sketchfest, ABC, and NBC. The drinks menu has lots of fun tiki-inspired drinks like Mai Tais, Hurricanes, and Mango Banana Coladas plus draft beer. There's also a Korean food pop-up serving dishes like red-hot spicy Korean ramen, bibimbap, veggie fried rice, and Korean deep-fried chicken. The most exciting part? The location is a secret, and will only be revealed once you buy the ticket. Now that's what we call Valentine's surprise.
Ticket price[s]: $20-$25 per person
Valentine's Day Virtual Whisky Tasting by Shovels Bar & Restaurant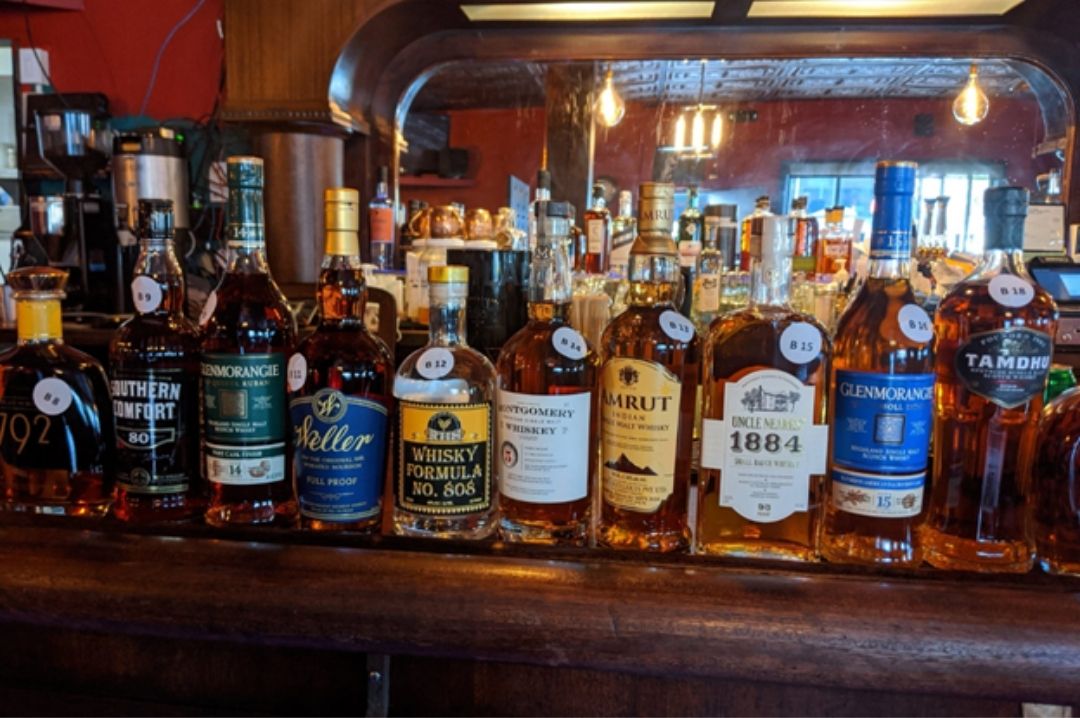 [Shovel Bar & restaurant, Source: Website]
Are you something of a whiskey lover? Hosted virtually by Shovels Bar & Restaurant, this whiskey tasting for two is a great way to build an aphrodisiac-induced Valentine's night with your partner. The tasting consists of a whisky cocktail, 8 whiskies, and a box of See's candies to pair.
Pour list (8 samples)
1. Egans Centenary Limited Edition
2. Cardhu 12
3. Johnnie Walker Gold Reserve
4. Macallan 15
5. Balcones Texas Single Malt 1
6. High West Double Rye
7. Russell's Reserve 10 Year
8. Lagavulin 16
Cocktails: Whisky Sour with Sazerac Rye and Fresh Victor Lemon Sour Craft Cocktail Mix. (Provided by Elixir)
Tastings will be conducted by Cache Bouren of Haberdasher, Douglas Smith of Whisky Edu, and H Joseph Ehrmann of Elixir, giving you an opportunity to explore whisky and love from Scotland to the New World.
Ticket price[s]: $100 – $120 per couple
Valentine's Stroll at Park Winters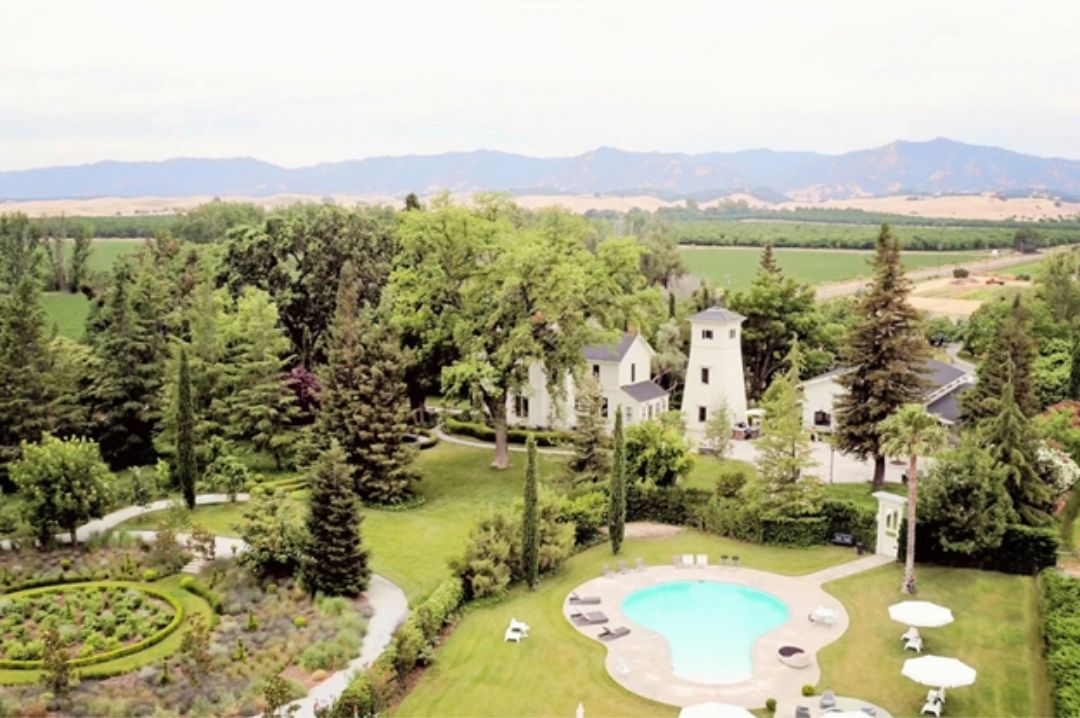 [Park Winters, Source: Website]
The crisp California air, an abundance of fresh flowers around the gardens, and a mouthwatering basket of wine & cheese for you and your partner. Spend a romantic day in the park with your loved one strolling through the early Spring Gardens at Park Winters.
Pick from a bottle of their Cabernet Sauvignon or Tempranillo by Turkovich Family Wines, and pair it with Cheddar, Monterey Jack & Tinto cheeses, and Panzanella crackers from Winters Cheese Co.
The experience includes:
• Admission for two guests to the Gardens and Farm
• A bottle of wine from Turkovich Family Wines
• Assorted cheeses and crackers from Winters Cheese Co.
• Designated table with freshly cut flowers from the farm
• Be one of the first to shop the Farm Marketplace
• Beer, wine, and tea will be available for purchase
Location: 27850 Co Rd 26, Winters, CA 95694
Ticket price[s]: $85 per couple
Make Your Lover Wine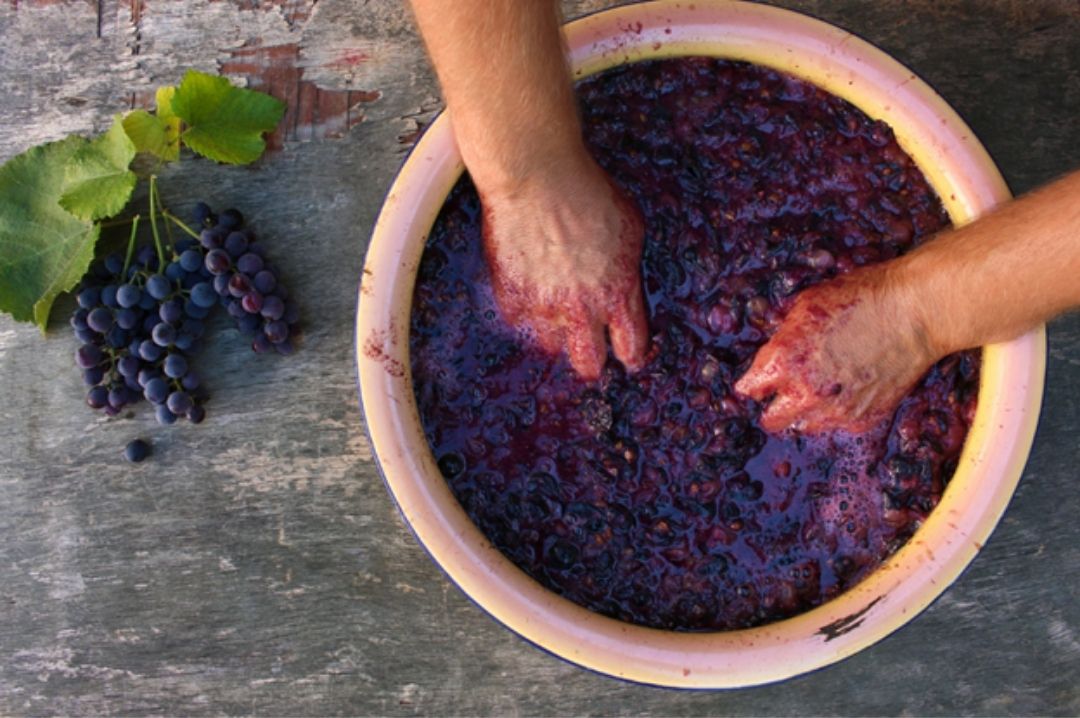 [Image courtesy: Unsplash]
We like to think that wine is the elixir of love, so why not make your own? Get together with your special someone and make your own wine together on Valentine's Day with this winemaking workshop. The virtual class will teach you to make 25 to 30 bottles of wine in the safety of your home. The class will include equipment and 4 sessions from glass to bottle.
The winemaking experience includes:
• 1st Session Sunday at 4:00 PM Feb 14th
• 2nd Session racking Feb 21st, 4 PM.
• 3rd Session Finning & Stabilizing March 7th.
• 4th Session Bottling March 28th, 4 PM.
Procedures can be completed at other times with recorded sessions or phone support. Winemaking supplies & equipment can be picked or ordered on-line and shipped.
*Classes can be viewed live online or recorded at another time.
Ticket price[s]: $74.95 per couple
Be My Valentine Bash | San Francisco Virtual Speed Dating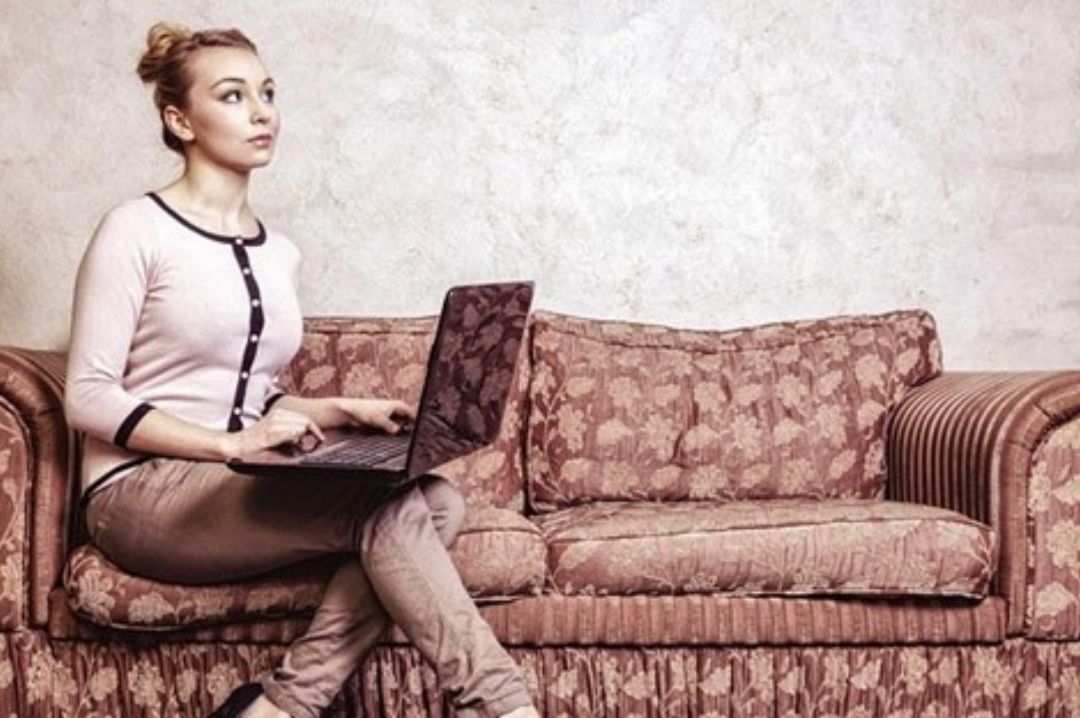 [Be My Valentine Bash | San Francisco Virtual Speed Dating, Source: Eventbrite]
Singles, we didn't forget about you! Whether you've been inactive on Tinder and Bumble due to unease over meeting strangers or basically know all the faces by now, maybe it's time to try virtual speed dating. Hosted and organized by MyCheeky Date, this is traditional speed dating, but from your mobile, tablet, or computer - anywhere you would like to be. You'll have a host to assist you with anything or anyone, be able to privately chat with a new dater every 7-8 minutes, and select those whom you would fancy meeting again.
Maybe you'll find a partner, or maybe you'll just make a bunch of new friends. Either way, it's a win-win situation.
Ticket price[s]: $39
Wipeout Bar & Grill a Dining Out Valentine's Celebration Option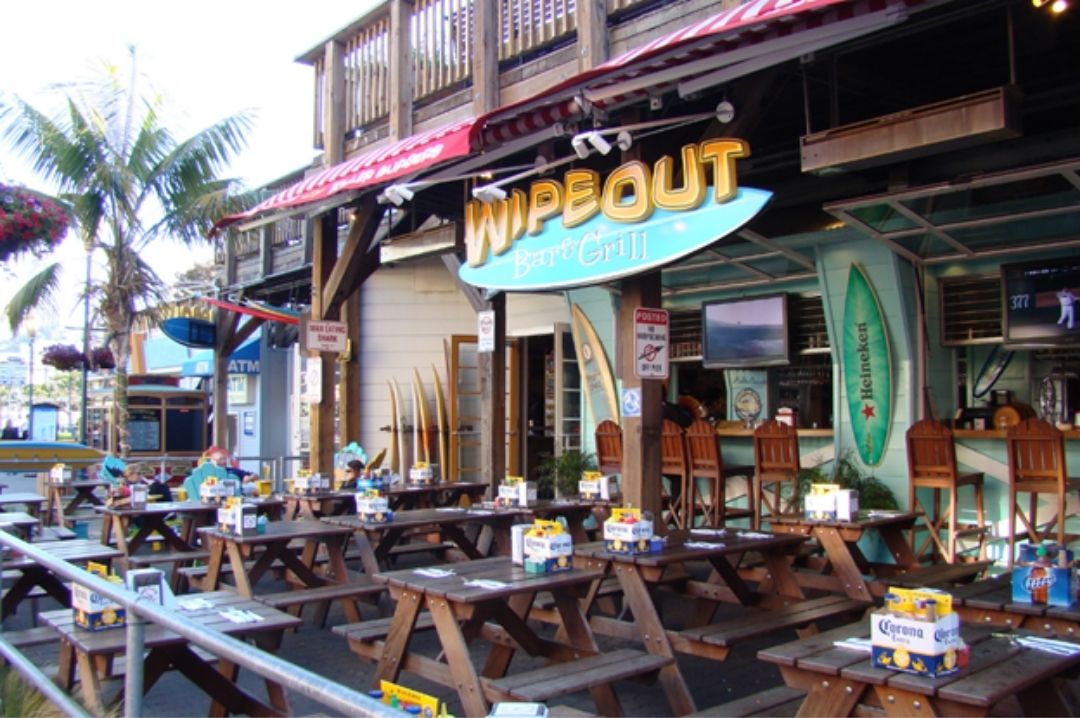 [Wipeout Bar & Grill, Source: Website]
The way to someone's heart is definitely through the stomach. Find your way to your partners' hearts with screaming starters, shredding salads, paddlin' pizzas, along with some tempting wipeout cocktails at the Wipeout Bar & Grill. Located on Pier 39, the bar & grill is opening up its outdoor dining to give couples a little bit of a love-bug on Valentine's Day.
The venue features selections perfect for a romantic Valentine's meal - fresh 100% sustainable seafood, premier waterfront views, and validation for two hours of free parking in an easily accessed and conveniently located garage.
Location: 39 pier, San Francisco, CA 94133
Le Colonial's special Valentine's Day dinner at home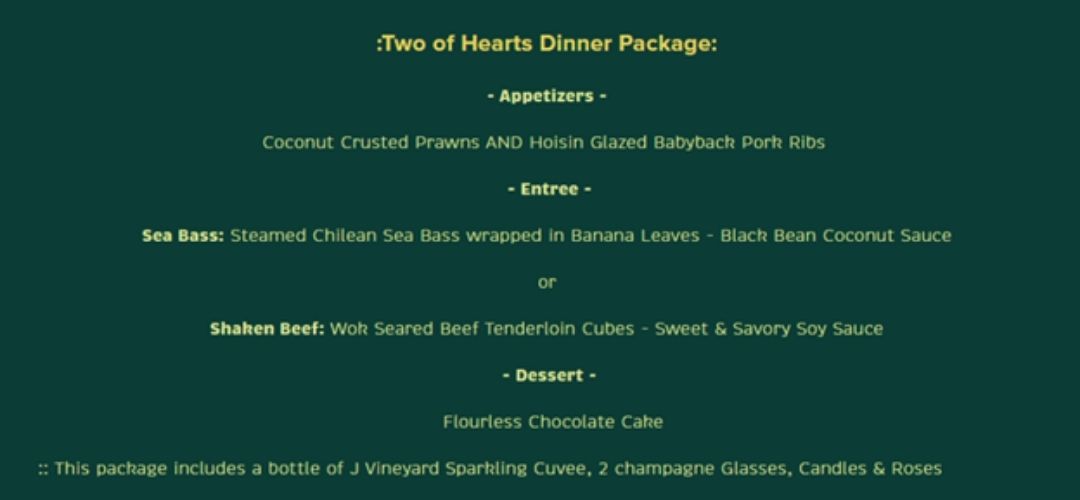 [Le Colonial, Source: Website]
If you are still wary of going out, especially when a lot of people are going to be around and about the city then this is an experience you would be happy to take. Titillate your taste buds with the delicious 'Two of Hearts' dinner package by Le Colonial. The meal includes a three-course dinner, a bottle of J Vineyard Sparkling Cuvee, 2 champagne glasses, candles & roses, basically, all bases covered for a special Valentine's Day celebration.
Pandemic at the Disco: Valentine Edition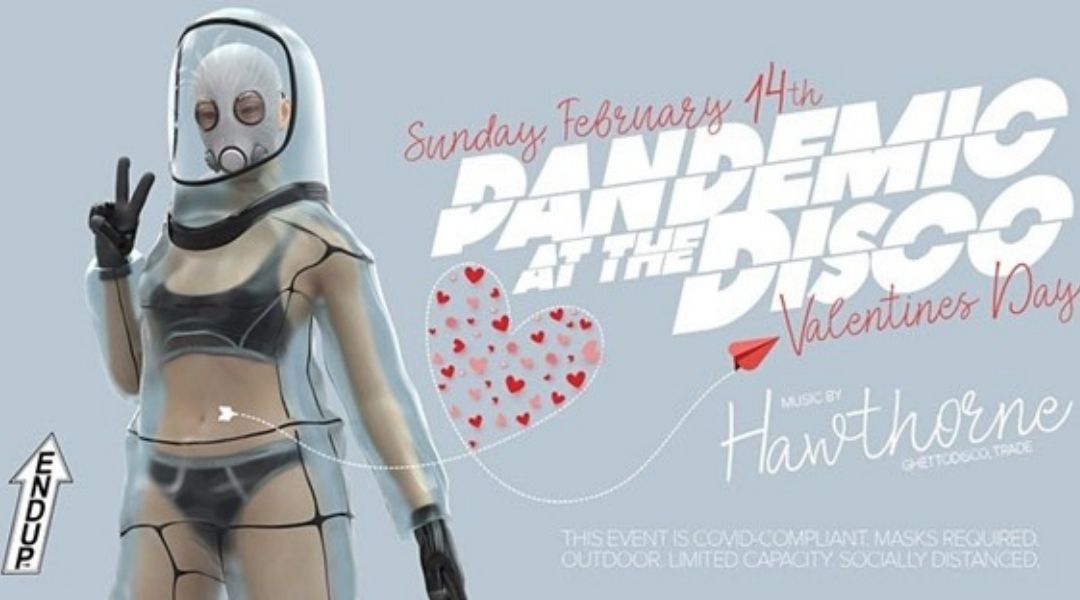 [Pandemic at the Disco: Valentine Edition, Source: Eventbrite]
It's been a while since we've gone dancing, but thanks to Pandemic at the Disco, you can put on your dancing shoes once again. The event, taking place at The EndUp nightclub will feature DJ Hawthorne and other guests, ready to make you groove to love. Enjoy a few cocktails and some fresh house grooves with up to six of the people in your quarantine bubble.
Go with your partner, or with a group of friends [Galentines is underrated!] and show off those dance moves you learned off of TikTok during the lockdown.
Location: The EndUp, 401 6th Street, San Francisco, CA 94103
Ticket price[s]: $20-$200
Header Image Courtesy: Pexels