Lidl champions at the 2021 Sommeliers Choice Awards
Discover Lidl's world of award-winning wines, and you might find your next favorite wine there!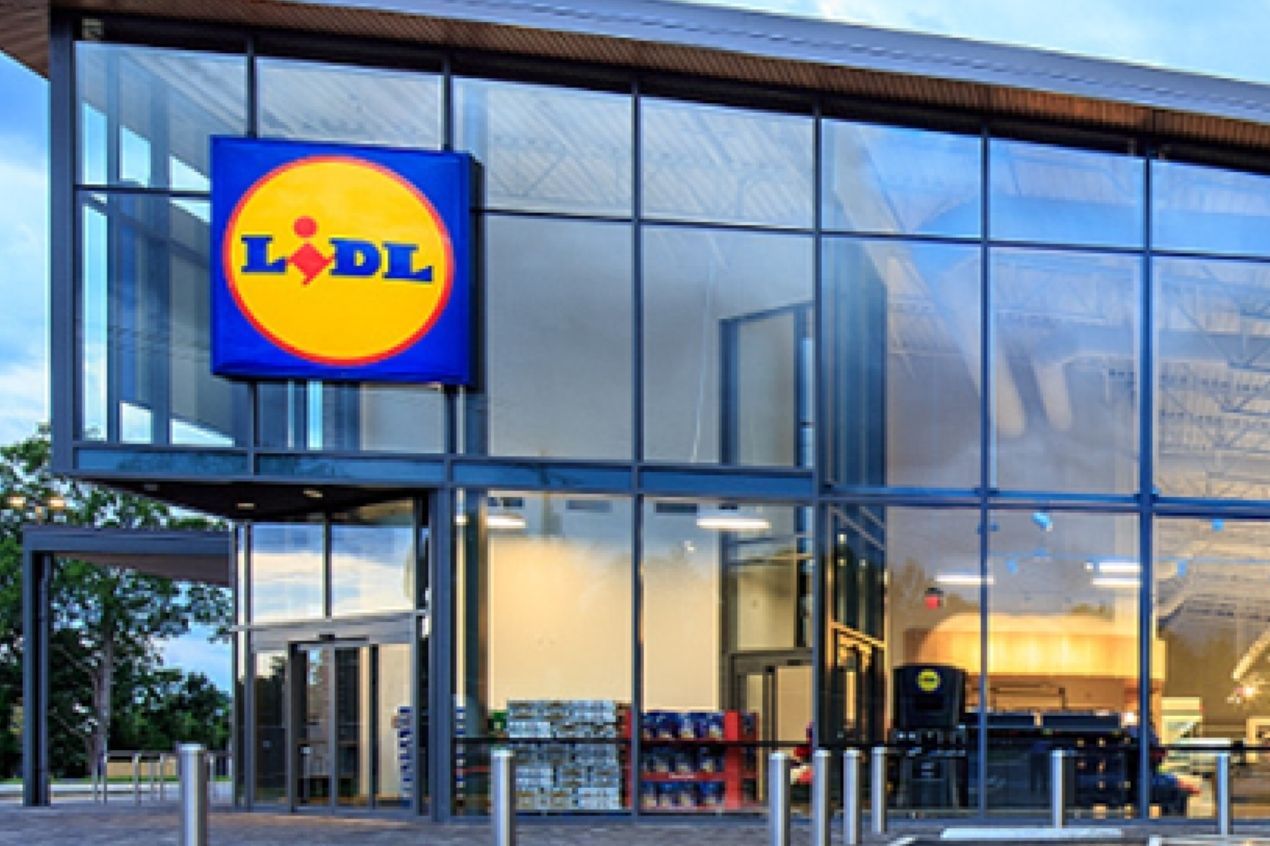 Retail chain Lidl took a total of 47 medals for its private label wines at the 2021 Sommeliers Choice Awards. Most of Lidl's award-winning wines are priced under $10, proudly proving that good quality wines don't always have to be ones with a large price tag.
Over the past few years, many of us have stepped out of our comfort zone and started exploring wines from lesser-known areas or varietals we are not entirely familiar with. This has led to many realizing that good quality and high prices don't always go hand in hand. In fact, private label wines have built quite a reputation for themselves, with their lower price points and high quality pours; Lidl being a case in point. Restaurants and retailers have successfully built their own private label brands - with many seeing a surge in demand for the same.
Out of the 47 medals procured by Lidl, 3 were gold medal winners, namely Dundalgan Irish Country Cream, Rosecreek Riesling Washington, and Allini Asti Spumante DOCG.
Dundalgan Irish Country Cream
Irish Cream might not exactly be a wine, but who are we to turn away from some creamy goodness? The Dundalgan Irish Country Cream earned 91 points at the competition and is packed with notes of hazelnut, vanilla, and just the right amount of booziness. Many judges described it to be 'fantastic on the rocks'.
Rosecreek Riesling Washington
With 90 points to its name, the Rosecreek Riesling Washington is reminiscent of pleasant lime candy, with flavors of preserved apricot and chamomile. Judges at the Sommeliers Choice Awards recommend this wine to be paired alongside spicy food or seafood.
2019 Allini Asti Spumante DOCG
Another 90 point wine, the 2019 Allini Asti Spumante DOCG is a great sparkling wine for the summer. Soft and creamy on the palate, the wine shows flavors of white peaches, white flowers, and lemon meringue.
Now in its third year, the Sommeliers Choice Awards has become a benchmark for buyers and sommeliers when they are choosing wines for their lists. In fact, the competition's Top 100 On-Premise wine list is one of the leading wine lists for sommeliers, buyers, and drinkers to rely on. If you're looking for a wine recommendation before heading over to your favorite restaurant, you know where to look.
Each wine is judged on the basis of five parameters: food pairing ability, typicity, quality, value, and packaging. Just like every year, this year's judging panel was built on strong ground, consisting of some of the best Sommeliers, Master Sommeliers, buyers, and wine experts. For the first time ever, the 2021 edition of the competition saw 20 Master Sommeliers come together to taste some of the most notable wines from all over the world.
These judges come with years of experience in the industry and are responsible for making day-to-day buying decisions for their respective establishments. Therefore, they know what we like to drink, and know for sure what we would love to try next.
Some of the preeminent names on the judging panel were Gillian Ballance MS DWS - Master Sommelier and Education Manager at Treasury Wine Estates; Ira Harmon MS - Master Sommelier and Fine Wine Specialist at Vin Sauvage, Las Vegas, NV; Rachel Lowe - Director of Beverage for Levy Restaurants, Chicago, IL; Koen Masschelein - Director Of Food And Beverage at Four Seasons Hotels and Resorts, Yountville, CA, and many more.
While this has been a great achievement for Lidl's wines, the retailer is no stranger to awards. In 2020, Lidl took home a total of 69 awards at the USA Wine Ratings. Lidl's wines also impressed judges at the San Francisco International Wine Competition in 2020 where they earned themselves 73 medals.
Lidl's triumph at wine competitions and awareness amongst drinkers has opened up a wider market for private label wines, with more and more retailers like Aldi and Trader Joe's getting in the game. Master of Wine Adam Lapierre, who is the Wine Director at Lidl USA continues to curate shelves of top-quality wines from around the world for the retail chain. According to Beverage Trade Network, these wines typically sell out in a matter of days, since many people can't get enough of the unbeatable quality and value.
With more than 11,000 stores across 32 countries, Lidl continues to change the drinker's perception of supermarket wines - making people want to stock up on the excellent $10 wines being offered.
| Product | Award | |
| --- | --- | --- |
| Dundalgan Irish Country Cream | Gold | |
| Rosecreek Riesling Washington | Gold | |
| Allini Asti Spumante DOCG | Gold | |
| Caladeverde Nero d'Avola DOP BIO | Silver | |
| Allini Prosecco Spumante DOC 2019 | Silver | |
| Viajero Moscato Mediterráneo | Silver | |
| Viajero Pink Moscato Mediterráneo | Silver | |
| Sinful Grin Petite Sirah California | Silver | |
| Rosecreek Bordeaux Superieur AOP | Silver | |
| Allini Conegliano Valdobbiadene Prosecco DOCG | Silver | |
| Rosecreek Cabernet Sauvignon Australia | Silver | |
| Northern Sky Pinot Noir Sonoma Coast 2017 | Silver | |
| Allini Moscato Vino Spumante di Qualita Del Tipo Aromatico Dolce | Silver | |
| Waldenhoff Pinot Chardonnay Vino Spumante Brut | Silver | |
| Rosecreek Malbec Argentina N/V | Silver | |
| Rosecreek Merlot Australia | Silver | |
| Sierra Pines Pinot Grigio California | Silver | |
| Rosecreek Sauvignon Blanc New Zealand | Silver | |
| Giulio Pasotti Pinot Grigio Delle Venezie DOC | Silver | |
| Rosecreek Saint Emilion Grand Cru AOP | Silver | |
| Malbec Gran Reserva Valle Del Rapel Chile | Silver | |
| Luxman Riesling German White Wine | Silver | |
| Rosecreek Beaujolais Villages AOP | Silver | |
| Hachon Verdejo Rueda DO | Silver | |
| Giulio Pasotti Pinot Grigio Delle Venezie DOC | Silver | |
| Northwest Vintage Chardonnay Columbia Valley | Silver | |
| Rosecreek Cabernet Sauvignon Chile N/V | Silver | |
| Rosecreek Shiraz Australia N/V | Silver | |
| Chardonnay Reserva Privada Valle Central Chile | Silver | |
| Cepa Lebrel Reserva Rioja DO | Silver | |
| Sierra Pines Merlot California N/V | Silver | |
| Allini Pinot Grigio Rose Sparkling | Silver | |
| Merlot Reserva Privada Valle Central Chile | Silver | |
| Sierra Pines Chardonnay California | Silver | |
| Untamed Vine Cabernet Sauvignon Alexander Valley | Bronze | |
| Amorany Gran Cuvee Brut Cava | Bronze | |
| Chevalier de Fauvert Chardonnay Pays D'oc IGP | Bronze | |
| Conde Noble Vino Rosado | Bronze | |
| Rosecreek Macon Villages AOP | Bronze | |
| Rosecreek Chardonnay Australlia | Bronze | |
| Sierra Pines Cabernet Sauvignon California | Bronze | |
| Sierra Pines Shiraz California | Bronze | |
| Viajero Moscato Tinto Mediterraneo DO | Bronze | |
| Gold & Grape Sweet Red California | Bronze | |
| Gold & Grape Moscato California | Bronze | |
| Sangria | Bronze | |
| The Blissful Bird Moscato California | Bronze | |
Header Image: LIDL, source: Supermarket News