Bird of Prey IPA is the Best Dutch Beer
In a crowd of Belgian brews, Netherlands' Flagship IPA stands out at the London Beer Competition.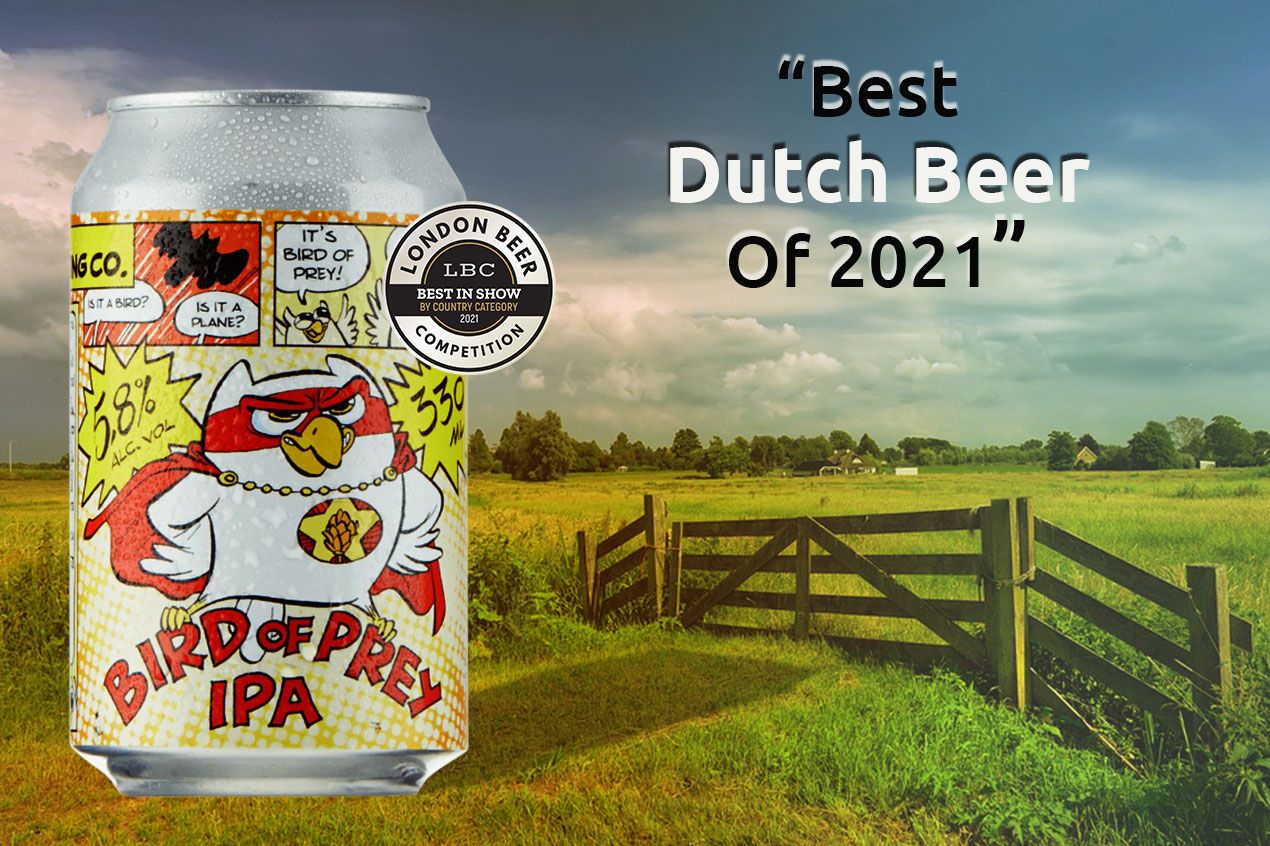 Striving to serve up a stunning quality beer, the Uiltje Brewing Company swifts away the award for the Best Dutch Beer at the 2021 London Beer Competition. Intriguing the judges, Bird of Prey IPA with its super hoppy, old-school-style, was crowned with a gold medal banking a score of 90.
Bird of Prey is a classic IPA from Uiltje brewing that is ideal for real-life superheroes! With fresh hoppy goodness, it is a lovely malty-flavored beer. Aimed to have a finely tuned balance of fresh taste and aroma, it is based on slight caramel out-shining vintage late hop additions.
The London Beer Competition in its four years, continues to identify the best brews across the world and bring them to the attention of beer drinkers and lovers. Tasted by members of the British Guild of Beer Writers, cicerone, brewers, and beer experts from the industry, the entrants are judged based on quality, value for money, and packaging. The London Beer Competition guides beer drinkers to stock up on winning ales from around the world.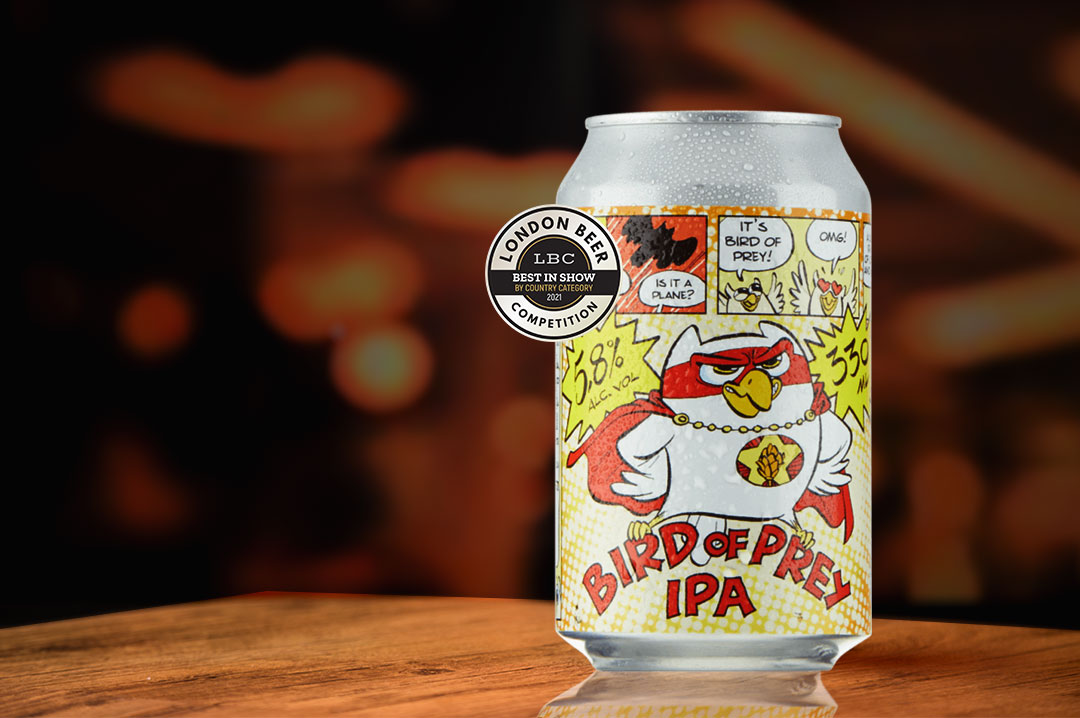 The adventurous IPA has Citra, chinook, and mosaic are complemented with heaps of passionfruit, pineapple, and hints of peach character. The hop aroma comes from the blending of fresh Amarillo, Citra, and mosaic. The resulting flavor is an easy-to-drink, super hoppy, classically styled IPA.
Passionate monomaniacs' to brew the best beers
Uiltje Brewing Company is inspired by owls. A nocturnal animal with a sharp and uncompromised tongue similar to Robbert Uyleman, the founder of Uiltje brewery doesn't count himself a part of subtle nuances. He believes brewing is a magical process that brings out the passion into people, to serve fresh hoppy beers. The Uiltje family calls themselves beer monomaniacs striving to experiment with unique styled ales and produce the best Dutch beers across the world.
Nearly a decade ago, it was very hard to find good pale ales, imperial beers, or IPAs. Observing the drinking culture of the Netherlands, IPAs weren't even known to many people from Haarlem. Robbert Uyleman worked for several years as a bartender at Jopen Bier, which helped him become familiar with the process of brewing. He decided to take a foray into creating great beers by offering contract brewing services.
In 2012 when he sold his first batch to Jopen, brewers were surprised to see such a fresh IPA. Egged on by the appreciation for his product he went on to prepare a commercial batch in the facility and started offering this new IPA to wholesalers. He increased the brewing production at Jopen at a high speed and large quantities of a range of 6 core craft beers were prepared. The demand for the beer rose significantly and he began selling them at events and festivals, which led him into launching his company, Uiltje Brewing.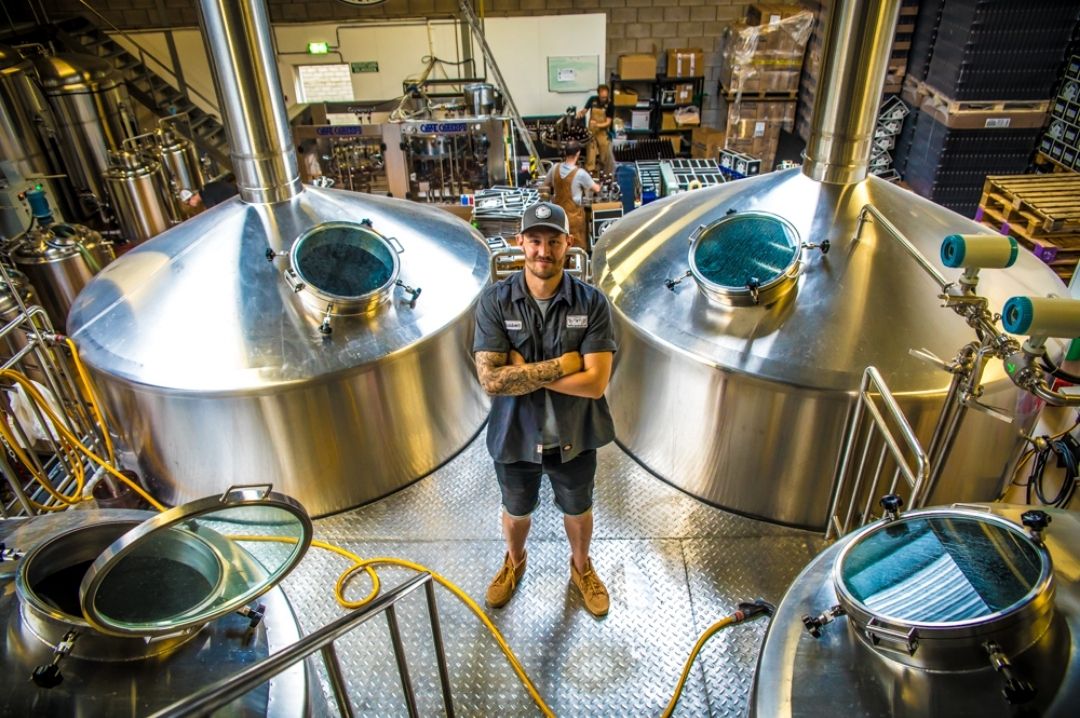 Uiltje Brewing Company, Source Website
In the two successive years, 2014 and 2015, the production hiked to barrel-aged beers, and a new range of beers was added. Several employees were hired to match the demand, and in no time, a new Uiltje bar with 30 drafts was added to the family in Haarlem.
Lucky enough to find a bank in 2015 that funded their crazy beer mission, Uiltje started running full steam. The biggest hit was achieved: a little beer paradise starring independence had its own brewery production. Challenging the world with their great quality beer, entertainment, and creativity, they have come to rescue drinkers from the orthodox beer taste they have come to expect. Serving not just in small quantities, but something like wheelbarrows, this brewery is using the world's finest hops and will continue to make the best f*cking beers.
Beer heaven
Bar and brewery stand side by side offering twelve beers on draft including two cask ales. The taproom bar has a variety of whiskey and a collection of wines as well. On a good day, one can also enjoy a delicious pizza with a drink of your choice on their terrace. And if you want to take some home, their bottle shop will help you choose from the range of beers brewed in the production house. Shop their award-winning range online from their website and get all the beers delivered to your doorstep.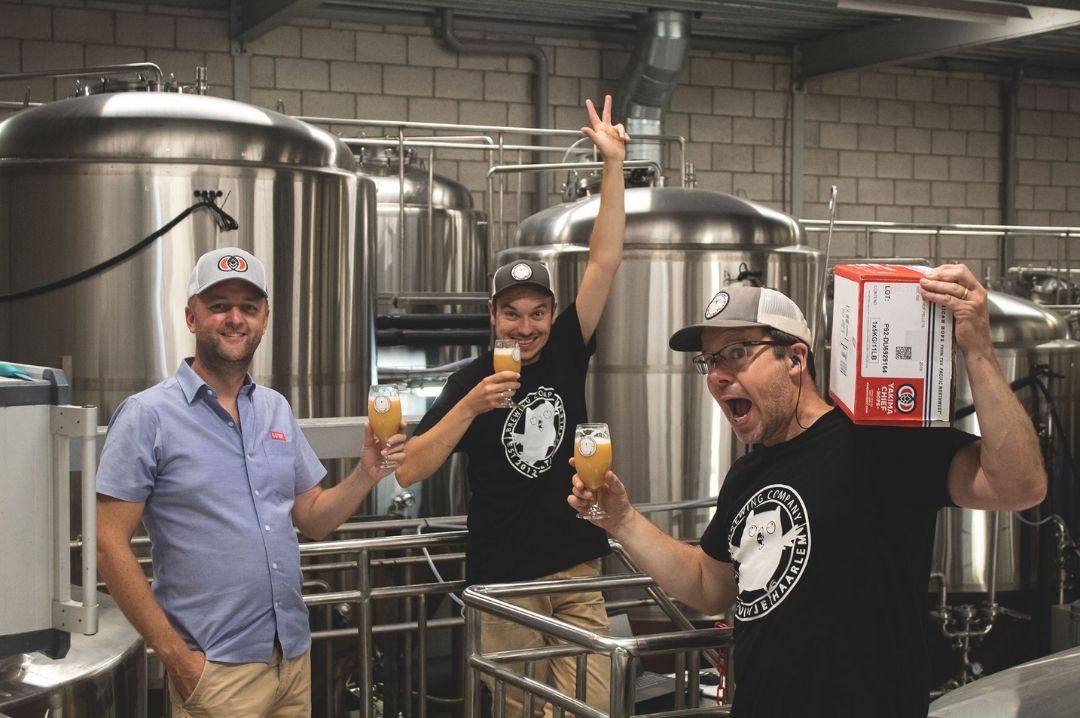 Uiltje Brewing Company, Source Facebook
Besides crafting beers, the brewery also offers beer lovers exciting and colorful merchandise. Grab hoodies, t-shirts, puzzles, sunglasses, and more from their online shop.
Tours and Visits
Visit the brewery by emailing them at taproom@uiltjecraftbeer.com. They provide a tour by reservations at 13:00 and 15:00 hours from Thursdays through Sundays. The tour costs €12,50, which includes two tasting glasses of your choice. Please check updates on their website for pandemic regulations.