Painting the town with bars
Melanie Getman, ex-bartender at True Laurel shares all her favorite places to drink in San Francisco.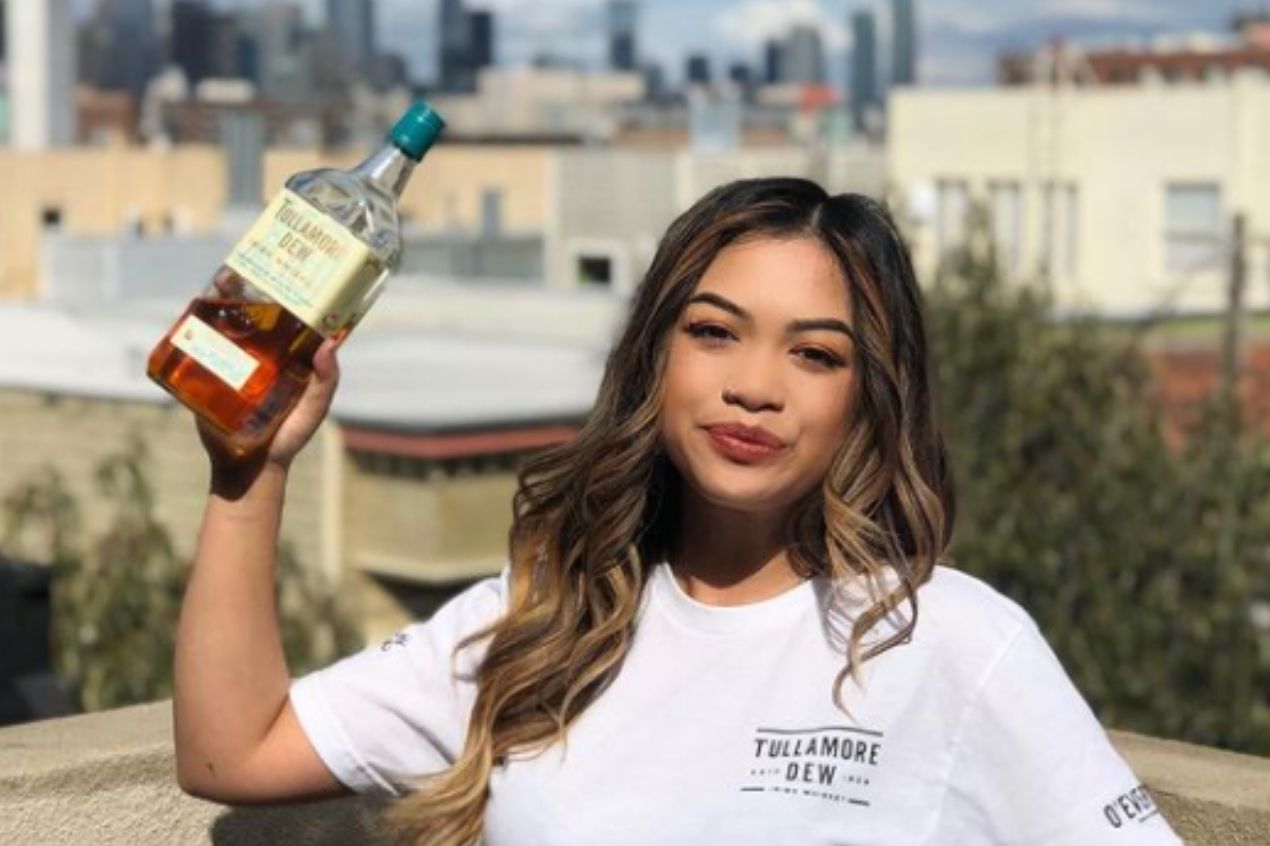 Melanie Getman, ex-bartender at True Laurel SF has been in the hospitality industry for the last decade. She's spent the last year painting murals and design work for bars and restaurants in the city, as well as a few spirits brands.
"I'm happy to be painting, doing another thing I love, though I'm always trying to think of new ways to intersect the two worlds. I don't think I'll ever be able to fully have both feet out of the industry, it's probably shaped who I am more than most things" says Getman.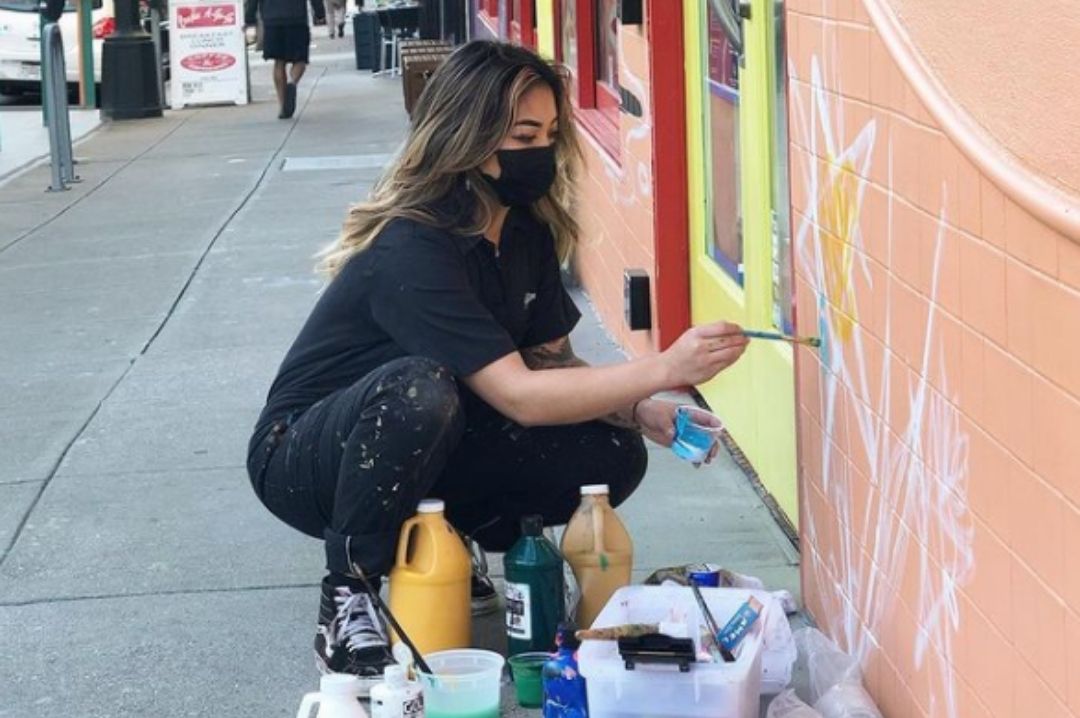 What inspired you to get into bartending?
When I was younger my parents were really into going out for cocktails and making them at home. They owned some barware and books to aid their interest which seemed really cool and suave to me at the time. I'd steal my stepdad's GQ and read over the bar/cocktail section drinking in the luxe settings and colorful cocktail editorials.
Later on in life, as I began living on my own I would go out to restaurants and watch the bartenders stir and shake their way to an almost demi-celebrity status locally and was absolutely enraptured by the idea of this entire world that seemed both exciting and shrouded in mystery.
I initially thought bartending would be a great way to supplement my income and provide some flexibility while I pursued an art & design career, but after a few attempts to leave the business, I was always drawn back in by the rush of being in that perfect groove where you and everyone in the whole restaurant were just totally in sync, the unparalleled community, and of course, making a pretty good living considering you're getting paid to essentially meet an endless amount of people while serving them delicious stuff.
Also, I find the experience of being able to completely turn someone's day/night around and leave a person feeling joyous intoxicating; it's a multifaceted profession where you get to tap into a myriad of different skills ranging from the creative to the practical, which I appreciate.
What are some of the most important skills for a bartender to have?
All of the skills! I think on a base level, yes a bartender can be simply put as someone who pours beverages and hopefully has a good repertoire of small talk under their belt.
However, on the other end, the job at its zenith can require you to utilize more skills than most people outside of the industry might realize. Not only does a cocktail bartender worth their chops need to remember 100s of classic cocktails/variations, but also the ones bespoke to their current place of work, and in certain circumstances even those of employers past. If they work in a dining establishment they will also have to remember the menu, its ingredients, and preparation methods. They will need to know or be willing to learn the back bar and all of its contents. They will need to know about products like wine, and Amari; the list goes on.
In addition, they will need to be clean, efficient, and be able to juggle many things at once-- executing drinks while greeting new guests, taking orders, keeping their surroundings visually clear, maintaining multiple conversations at once, while keeping the overall spirit of the bar lively.
In short, the most important skills to have in this profession are the ability to delegate, communicate, multi-task, learn, and most importantly to be curious and have fun.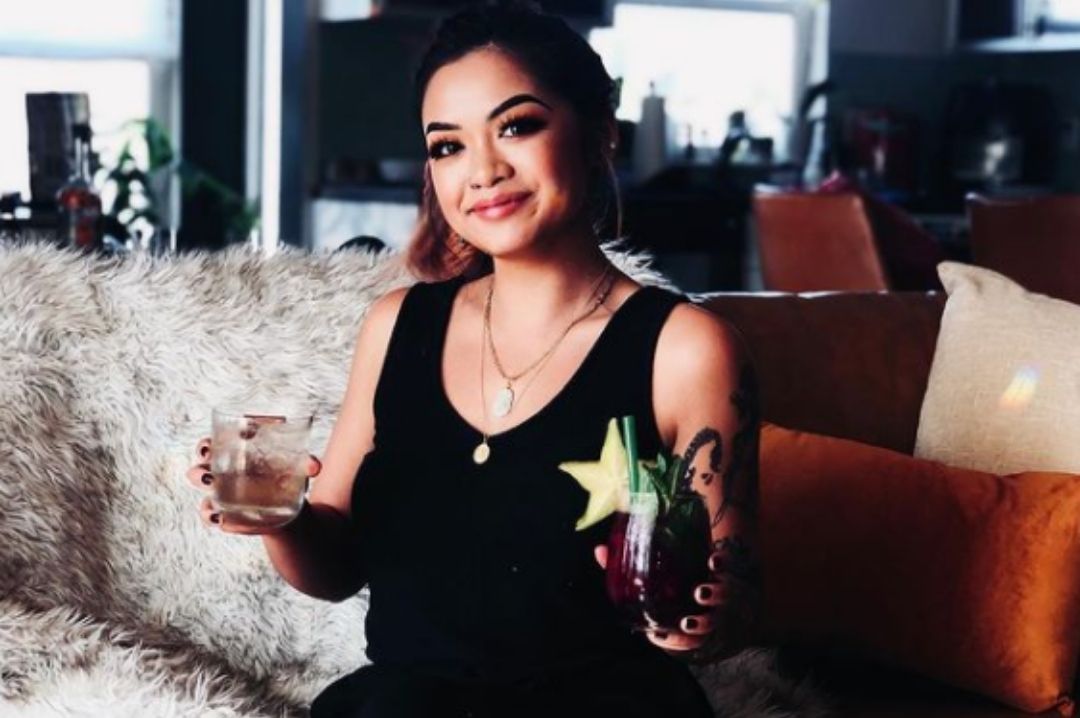 What is your favorite cocktail to make at home?
A Cadillac Margarita. There are many delicious versions of the classic Margarita out there, swimming in a sea of bad or just okay ones so when I encounter one made with the best and freshest ingredients...*chefs kiss*
What's one essential piece of barware that everyone should have at home?
If you're not experienced in the art of free-pouring, I'd say a jigger because most people don't have the tools needed to measure out the proportions usually required already at home. If they are, then I'd move up to a hawthorn or julep strainer.
What are some of your favorite places to drink at when you're not working?
True Laurel, ABV, Lost Resort, Junior, The Beehive, and Wildhawk all in the mission; Blackbird in the Duboce Triangle area; Bender's when I'm just looking for a shot and a beer. If I'm looking for a great drink with a bite to eat I'll head over to the guys at LoLo on Valencia. I don't usually go out for a happy hour but I do enjoy the one they offer at Leo's Oyster Bar for some $6 glasses of vino and a lot of oysters. Happy hour for me is whenever and wherever my favorite bartenders are.
The funniest story you heard at the bar?
Pretty much any story I've heard from Larry Piaskowy (Rich Table) about his misadventures is a gut-busting comical one. I'd best leave it to people to hear them from him themselves over one of his cocktails as I wouldn't be able to do them justice here.
What has been your most bizarre client request?
I've had a guest that would request a glass of Cabernet with a shot of Fernet Branca poured together over ice. I guess it's not too weird when you think about it, but definitely not for me. Also, any request for super sugary liqueurs in the form of a shot has really confounded me.
What are your favorite TV shows/movies right now?
I almost never watch TV, I'm more of a hands-on and IRL person but I've enjoyed watching Pose on Netflix recently. Also, anything Crime Doc, history or nature related.
Is your bar open? And what can guests expect from your bar right now in terms of safety?
I still consider True Laurel to be "my" bar, and yes they are open! Guests are welcome to visit for an experience both inside and at our outdoor dining space. True Laurel is complying with all of the San Francisco city and California State recommended safety protocols. Reservations are encouraged.
What are you drinking right now?
An Oaxacan Iced Coffee (cold brew spiked with Tobola).
What's the most underrated cocktail ingredient or spirit?
There are so many. I encourage everyone to have an open mind- try not to let price or popularity dictate what you try. While sherry and other fortified wines have been having a serious renaissance in the bar world in the past few years, I think they're still pretty misunderstood outside of it and are due for some exploration.
What's the last good book you read that stuck with you?
Lost Children Archive by Valeria Luiselli. It really paints a picture of what the many people who come to seek asylum in our country might go through, which isn't often represented in the American narrative as much as it should be.
What are some upcoming drinks trends to look out for?
Mezcal is continuing to rise in popularity, and I definitely see that growing even more as people get to know its nuances and appreciate it more. The same goes for fortified as well as biodynamic and orange/amber wines. I also predict some ingredients with more esoteric origins such as salted plums, baijiu, or cachaza (cachaca) will find themselves more prevalently on cocktail menus as people continue to look for "exotic" escapes they can experience in their backyards as summer approaches and travel restrictions are still in place.
South San Francisco Conference Center, 255 South Airport Boulevard, South San Francisco, CA 94080, United States.
Register Now
South San Francisco Conference Center, 255 South Airport Boulevard, South San Francisco, CA 94080, United States
Register Now